BUTTERMILK FRIED CHICKEN RECIPE is the best buttermilk chicken you will ever sink your teeth into. Fried Chicken can be tricky, but we have broken it down to the PERFECT easy recipe anyone can make. This Fried Chicken Recipe will become the favorite chicken of your life! Buttermilk Fried Chicken is a recipe everyone needs to know how to make. Your family will thank you!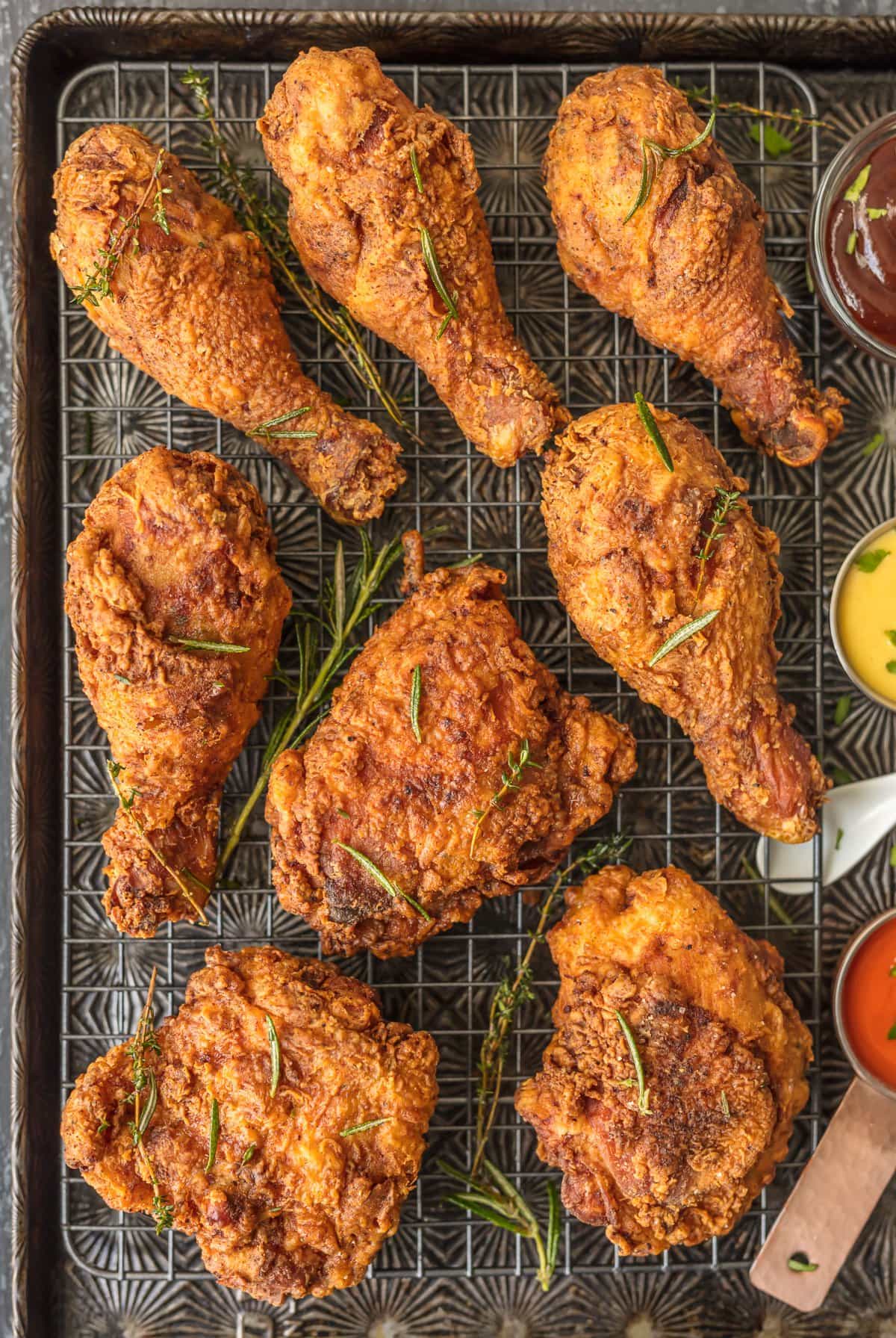 Buttermilk Fried Chicken
Buttermilk Fried Chicken is one of the BEST FRIED CHICKEN RECIPES I've ever tried. I think everyone should know how to make amazing fried chicken, even if it's just once in life. Once you try this BEST EVER BUTTERMILK FRIED CHICKEN recipe, you'll be hooked.
Even though Fried Chicken is a bit time consuming, it's SO worth it, and I know you'll want to make it for your family again and again. You can wow your family with all your skills!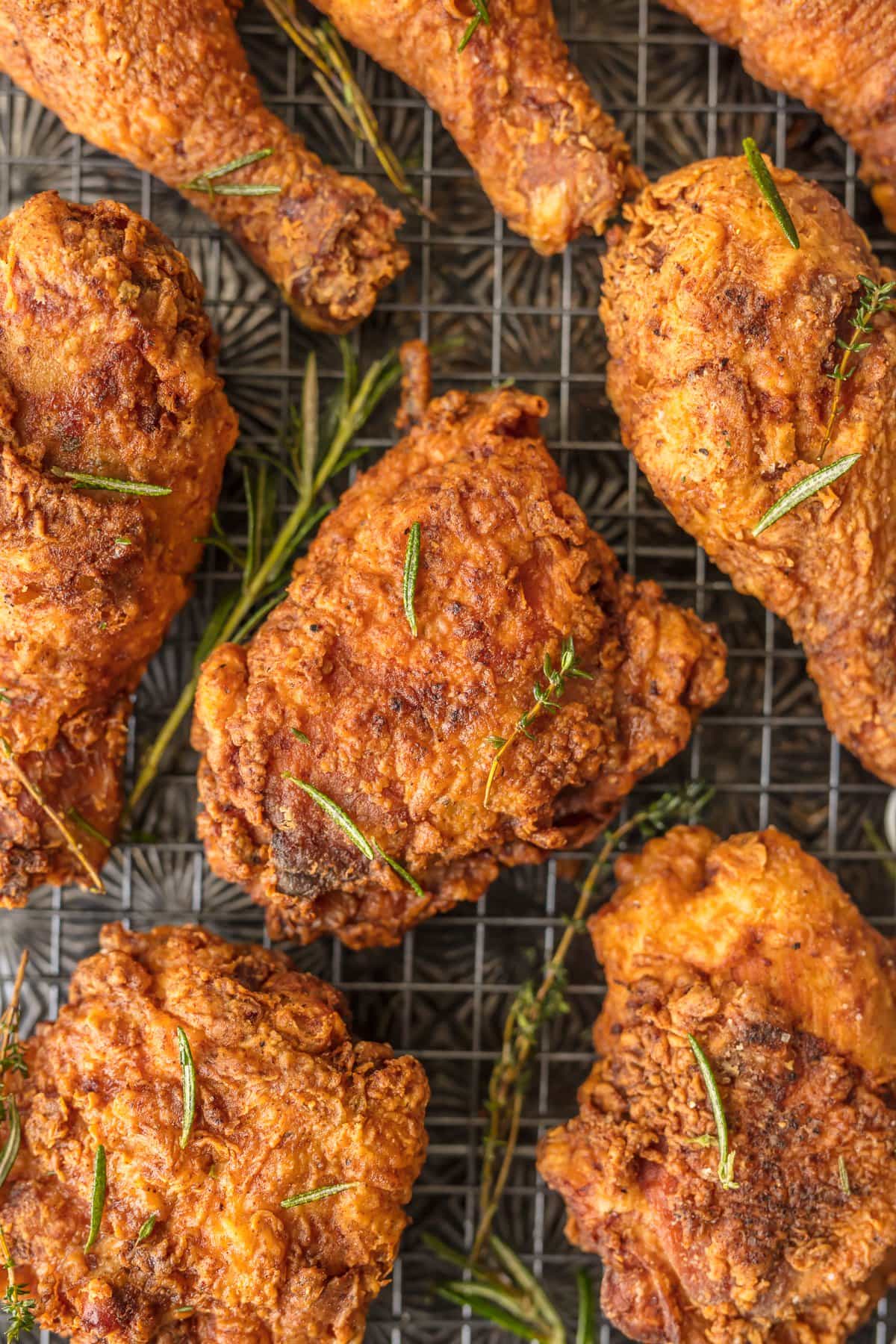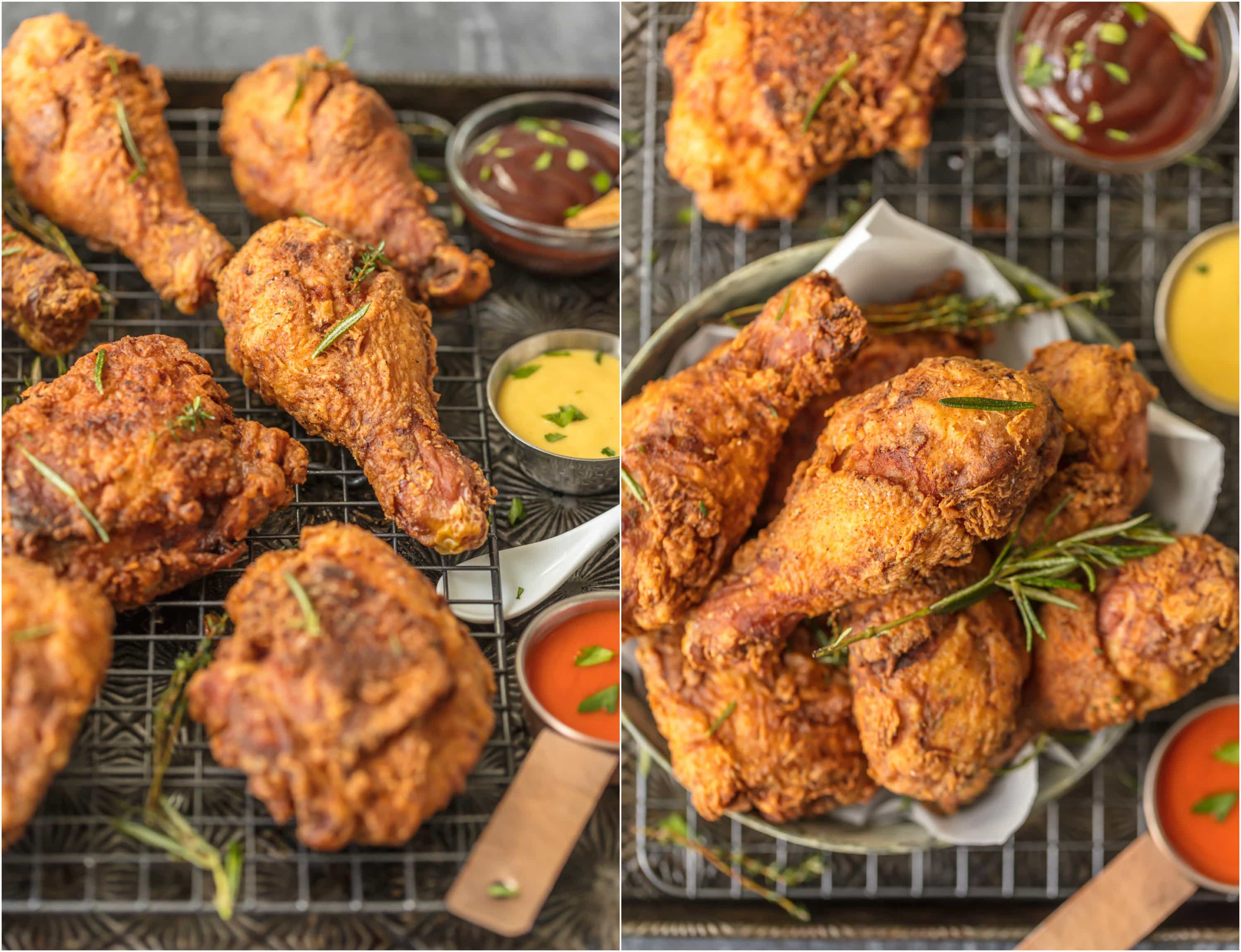 Best Fried Chicken Recipe
It's a bit of work. But like I said before, so worth it. My mom came over to help me with this first ever batch of fried chicken (can you believe that? I'm 34!!), and it was so fun to learn from her. She's a master in the kitchen, and I'm very lucky to have her as a resource.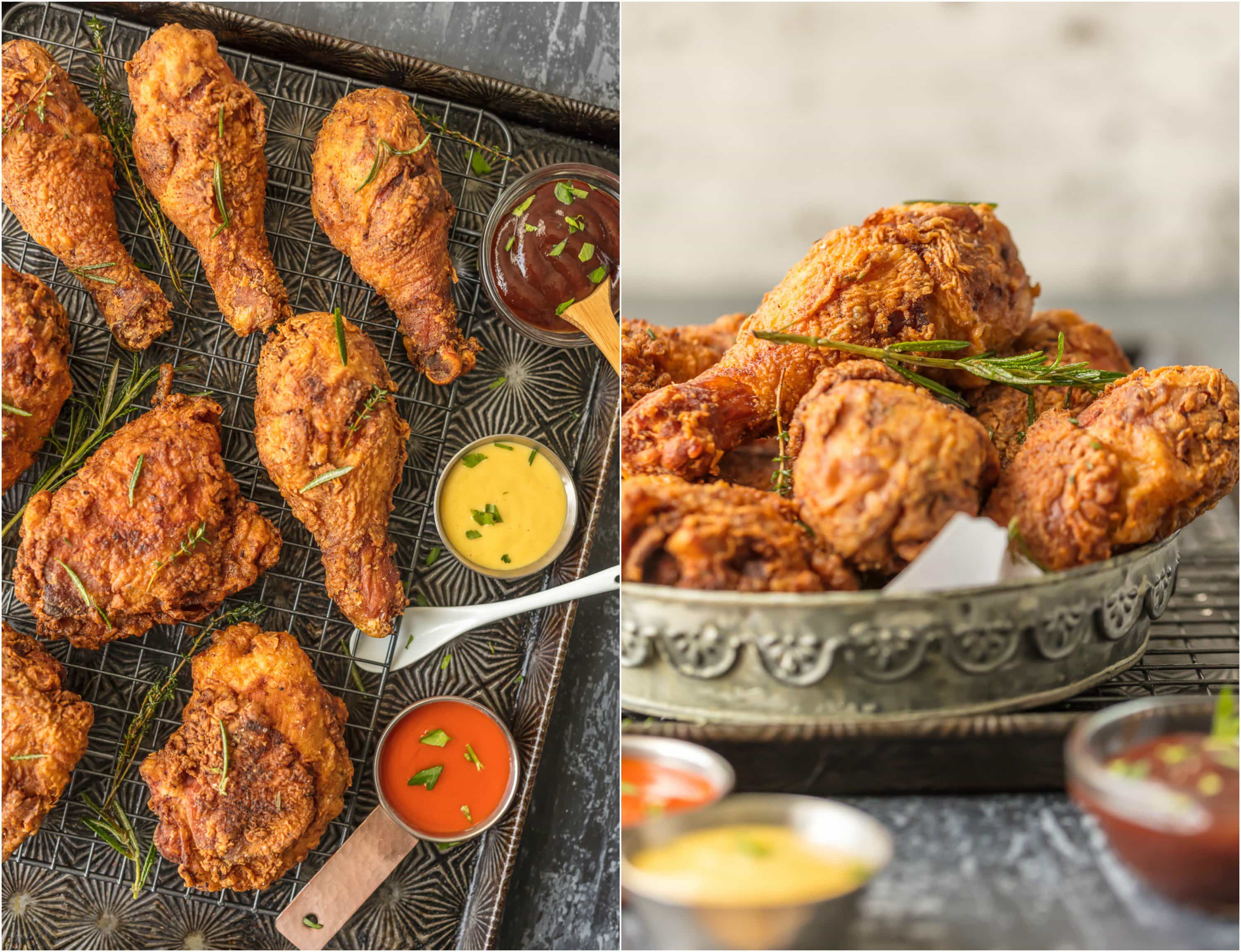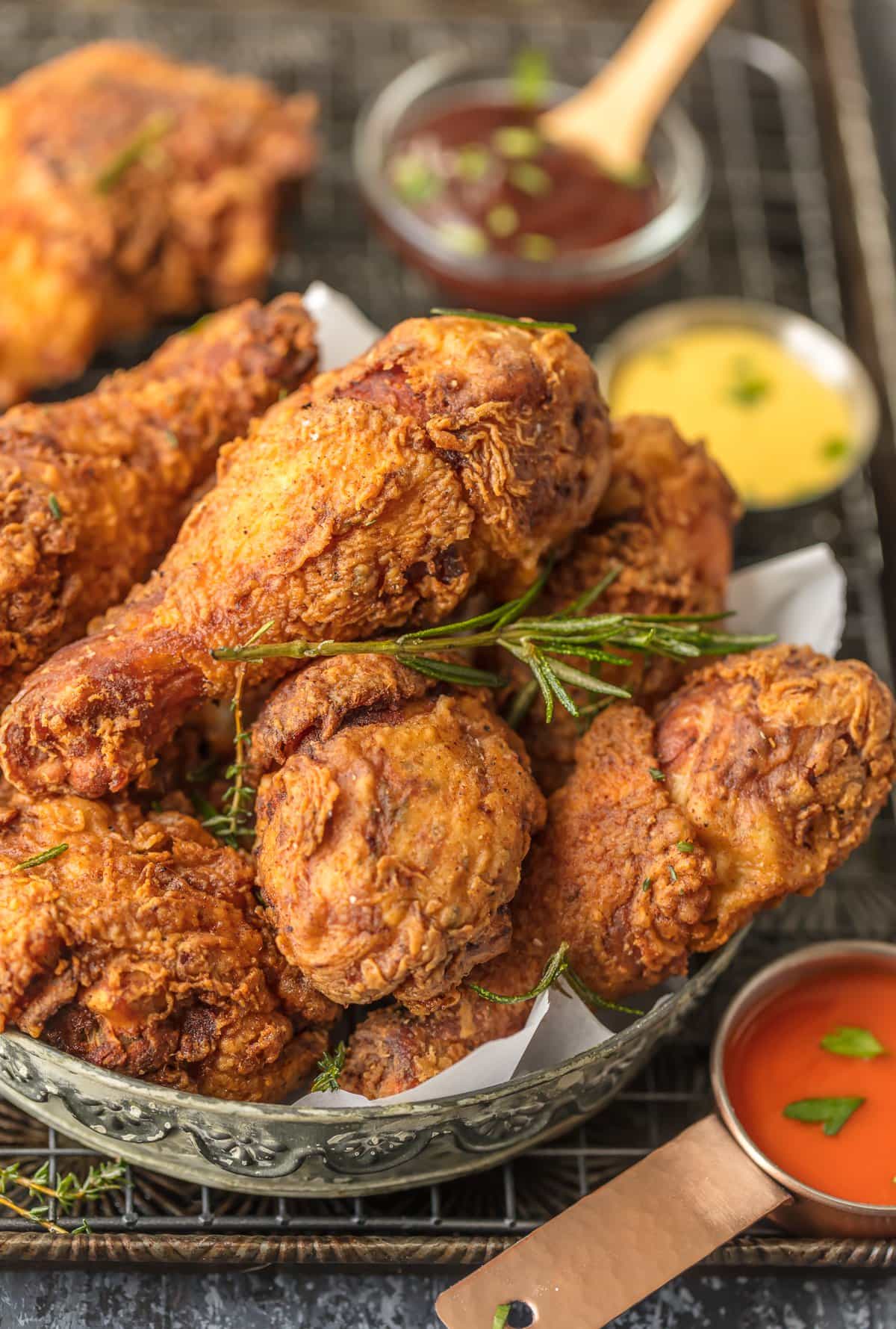 Fried Chicken worth the work
To say Pat was excited about this recipe would be an understatement! There's nothing quite like perfect fried chicken. I just can't wait for you to try this recipe!! Next stop, slathering it in buffalo sauce and making the best sandwich ever. Stay tuned!
FREE CHICKEN EBOOK
The Cookie Rookie is practically famous for amazing Chicken Recipes, mostly due to this Buttermilk Fried Chicken. We have so many other chicken favorites that I hope you check out, and even have a FREE EBOOK for subscribers (click to find out more). I'm here for all your easy chicken recipes needs!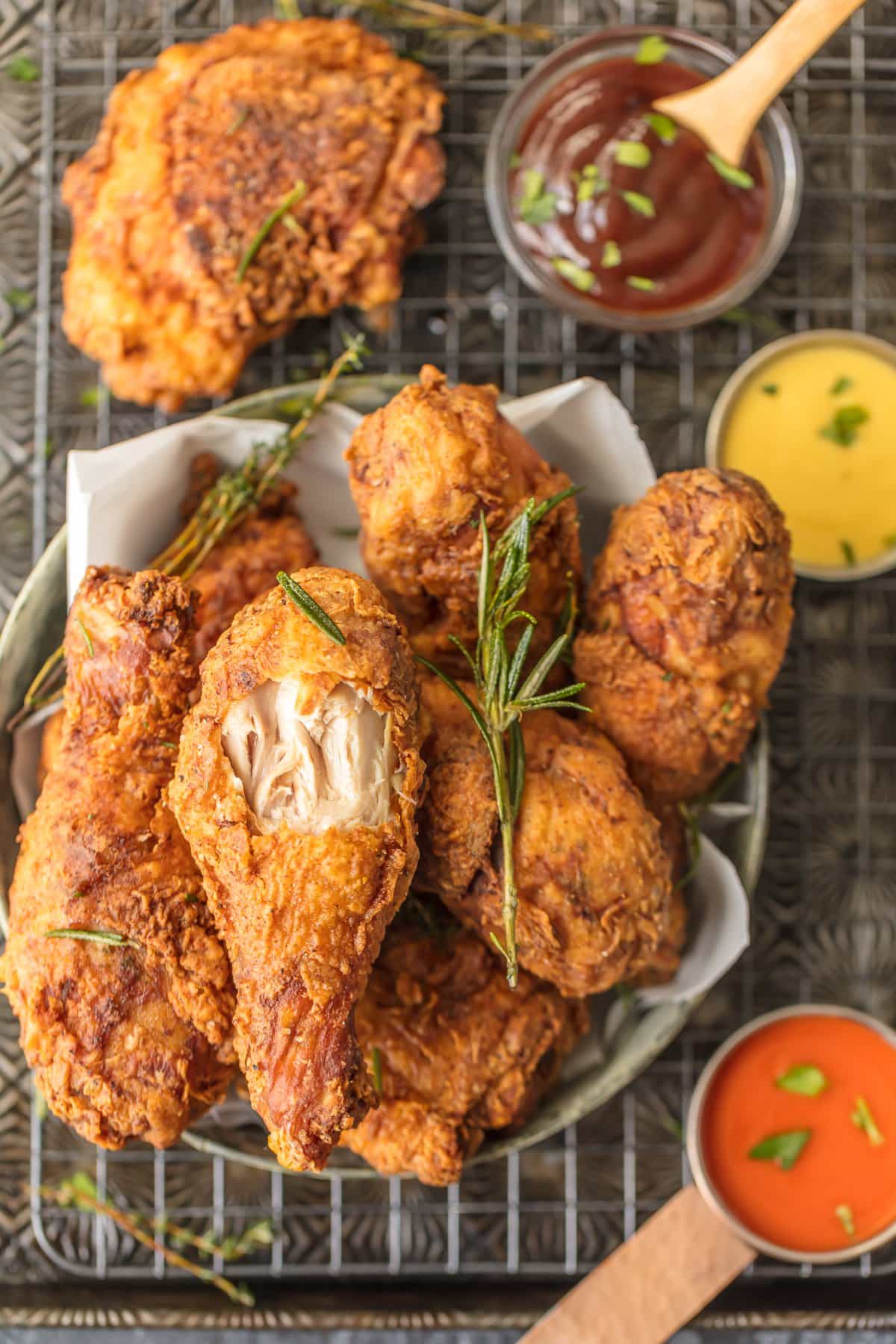 How long do you soak the chicken in buttermilk before frying?
Traditionally, you would soak the chicken in buttermilk for at least 30 minutes, but we have added a brining process to this fried chicken. We brine the chicken first, then dip in buttermilk before frying. Get ready for the juiciest Fried Chicken EVER!
Why do you soak the chicken in buttermilk?
It's been proven (by all those food scientists that are much smarter than me) that chicken is plain old better when soaked in lactic acid before cooking. Buttermilk is one way to do that. The result is the juiciest and most flavorful fried chicken you'll ever eat!
Can I use milk instead of buttermilk to soak the chicken?
You can! The result isn't quite the same, but it will work in a pinch. See below how to make your own buttermilk using milk! :)
Can I make my own buttermilk to use in this Buttermilk Fried Chicken?
YOU CAN! And it's simple. Simply stir in 1 tablespoon lemon juice or white vinegar into 1 cup plain milk to make your own buttermilk. Easy peasy!
Pair this Buttermilk Fried Chicken Recipe with some of our favorite side dishes such as Parmesan Crusted Potato Wedges, Slow Cooker Garlic Butter Mashed Potatoes, Farro Salad, Baked Sweet Potato Chips, Mashed Cauliflower, or Chopped Caprese Salad. YUM.
Watch the VIDEO or see the recipe card below for full details on How to make Buttermilk Fried Chicken. Enjoy!
If you love this BEST EVER Fried Chicken Recipe, be sure to check out our other favorite Chicken Breast Recipes!