Queso Fundido is the dreamy Crock Pot Queso Recipe of your dreams! Slow Cooker Queso Fundido with Chorizo couldn't be easier (only FOUR ingredients!), creamier, or more delicious! If you're celebrating something…from Cinco de Mayo to the Super Bowl, this Easy Cheese Dip with Sausage is the perfect recipe.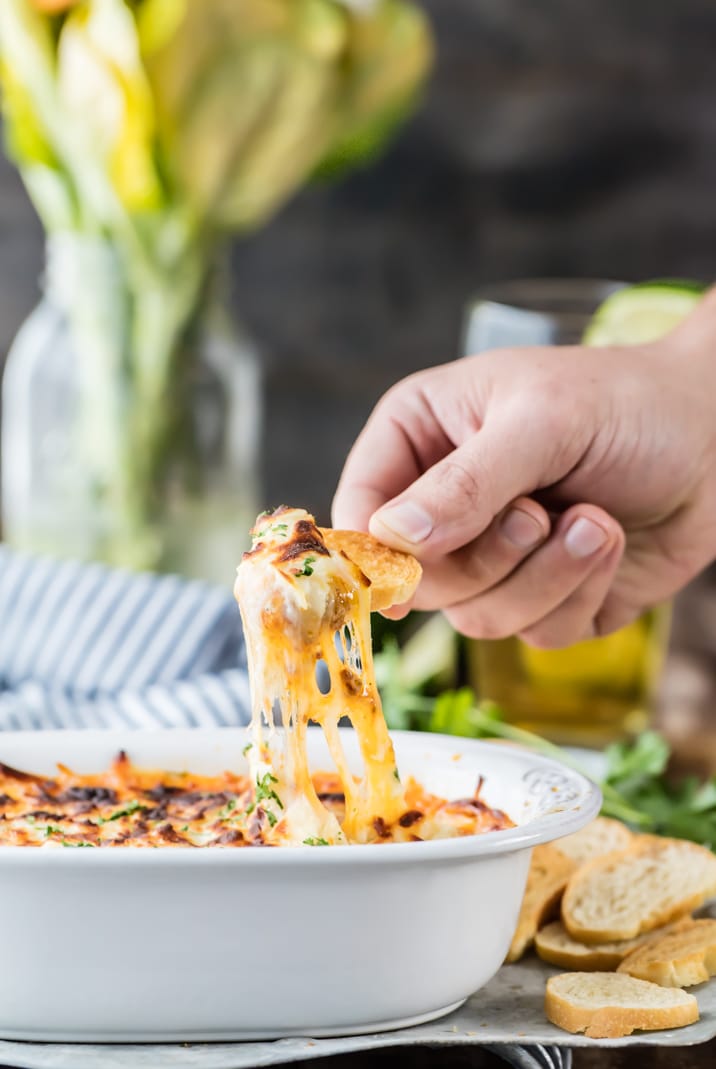 Crock Pot Queso Fundido
This Slow Cooker Queso with Chorizo has made my marriage that much better. :) My life as a food blogger is a constant journey to find recipes that will get Pat excited. For someone who claims to not be a picky eater…he is VERY particular about what he actually loves. Sure, he will eat anything (except onions), but he only craves a handful of foods. Spicy cheese dip is one of those foods that he LOVES.
Typically the kind found at our local Mexican restaurant. Ooey gooey amazing queso. Well I just won Wife of the Year…because I figured out how to make it at home…IN A SLOW COOKER! I'm patting myself on the back over here! This Crock Pot Queso Fundido with Chorizo only has FOUR ingredients, has just the right amount of spice, and is made easy and fool proof in a slow cooker. WINNING!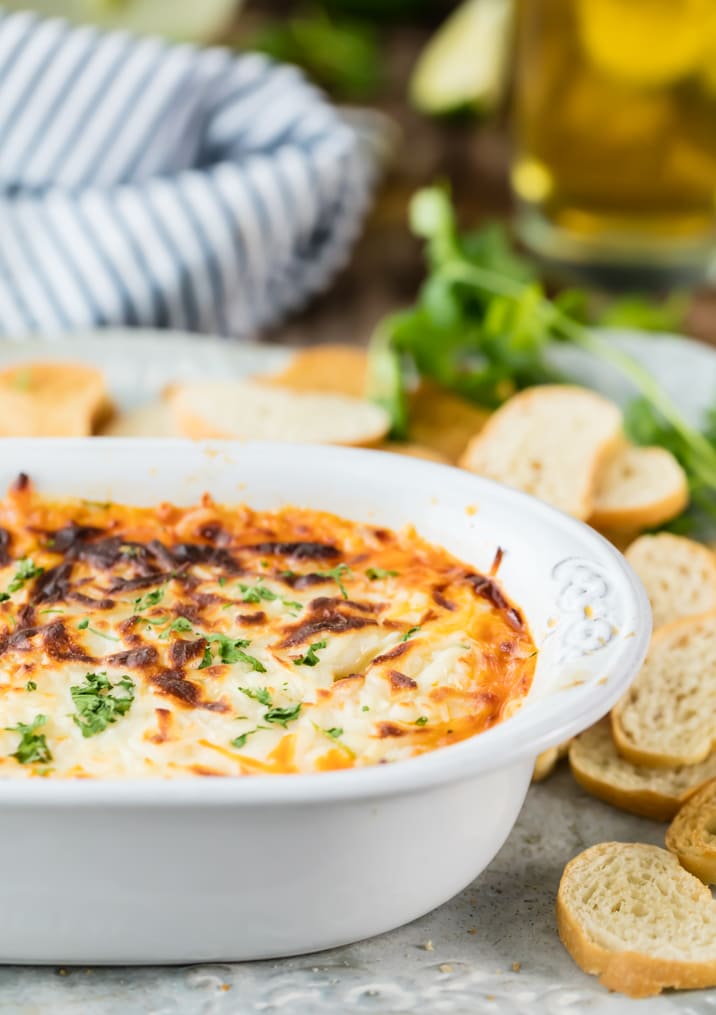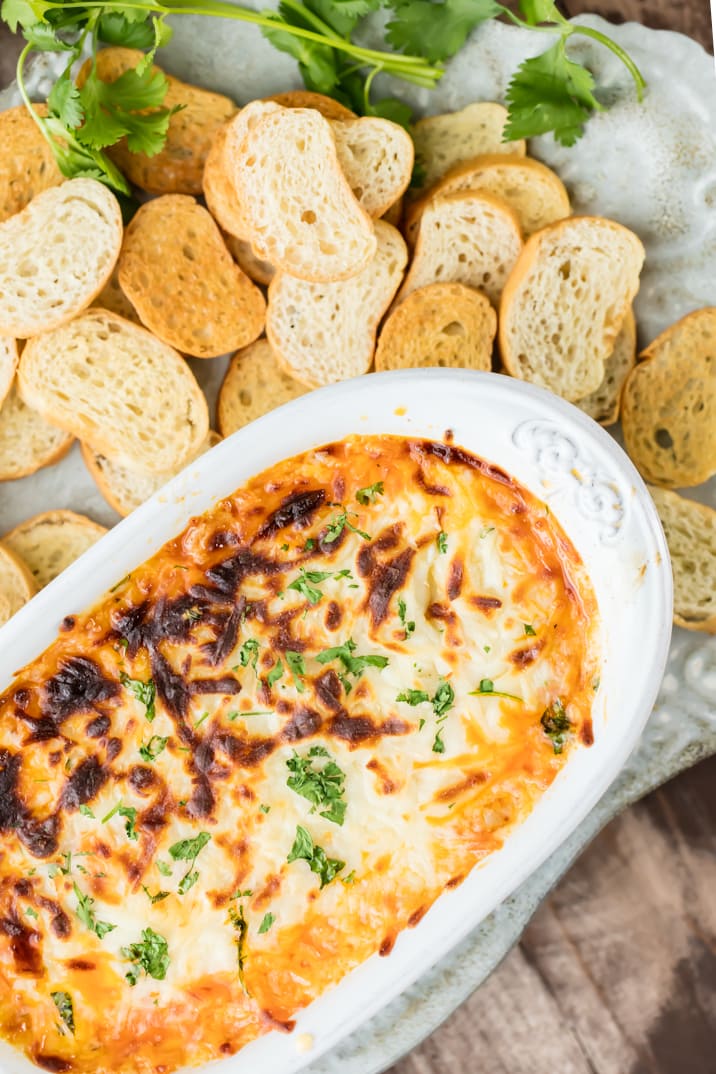 Tips for making Slow Cooker Queso Fundido:
This easy and amazingly delicious Crockpot Queso Fundido with Chorizo couldn't be easier! The only step apart from throwing things in a crockpot is browning the chorizo. Yep…this dip involves only about 5 minutes of prep time! You can throw it in the slow cooker, forget about it, and then enjoy! It has just the right amount of spice and way too much cheese, which is just how I like it!
This is a thicker type of cheese dip like you might order at a restaurant. Two big thumbs up from me and my picker eater significant other. If you're looking for literally any other kind of queso, we have you covered there as well!
Be sure to try our Loaded Velveeta Queso Dip (Cowboy Dip), Easy Queso Blanco, Beer Cheese Dip (Only 3 Ingredients!), Dairy Free Queso, and of course Chicken con Queso. Would you say I have an addiction…?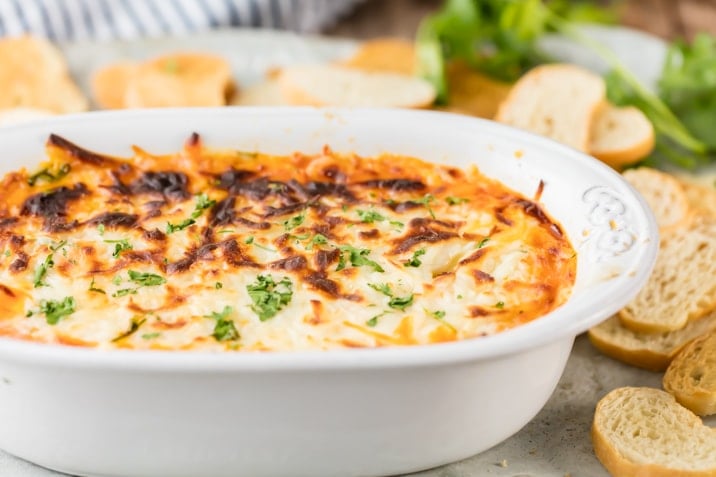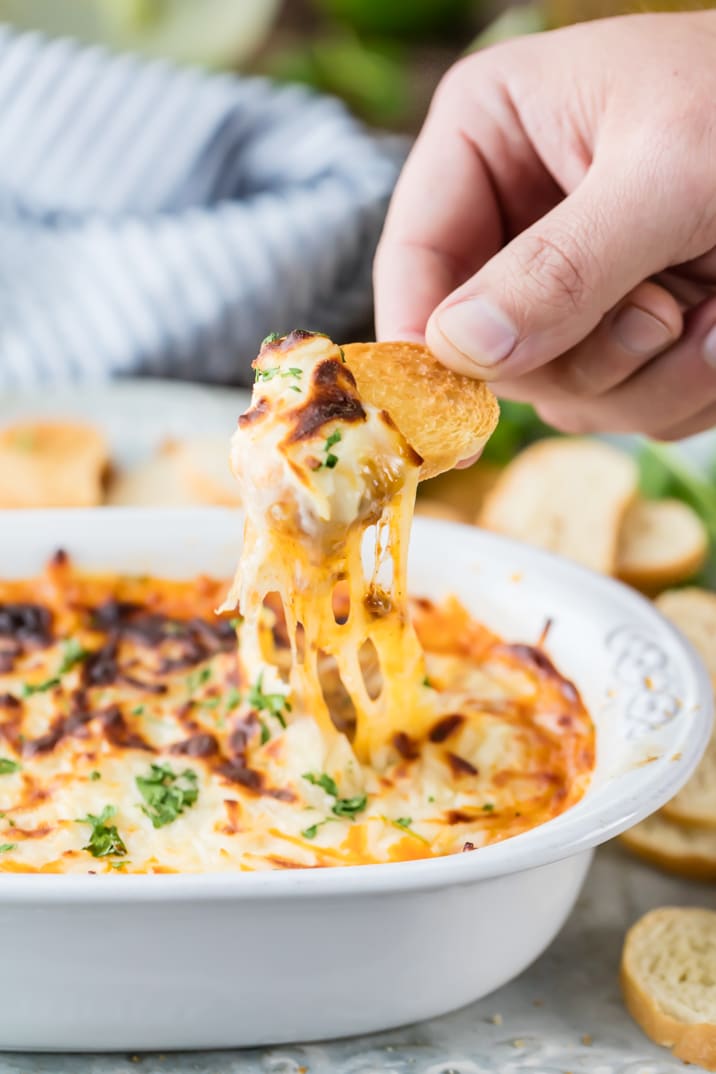 Queso with only 4 Ingredients
I should apologize now for all the stretchy cheese pictures…but can you blame me!! Be still my heart! Stretchy cheese may lead to stretchy pants…but I'm totally okay with that! Everything in moderation is my favorite phrase. There are just some days, like the Super Bowl…or Cinco de Mayo…or every Summer BBQ…or Christmas…that you just need an amazing cheese dip in your life!
Pair this Slow Cooker Queso with some of our other Tex Mex favorites like Baked Chicken Tacos, Chicken Nachos, Enchilada Stuffed Peppers, or Easy Cheesy Tex Mex Rice!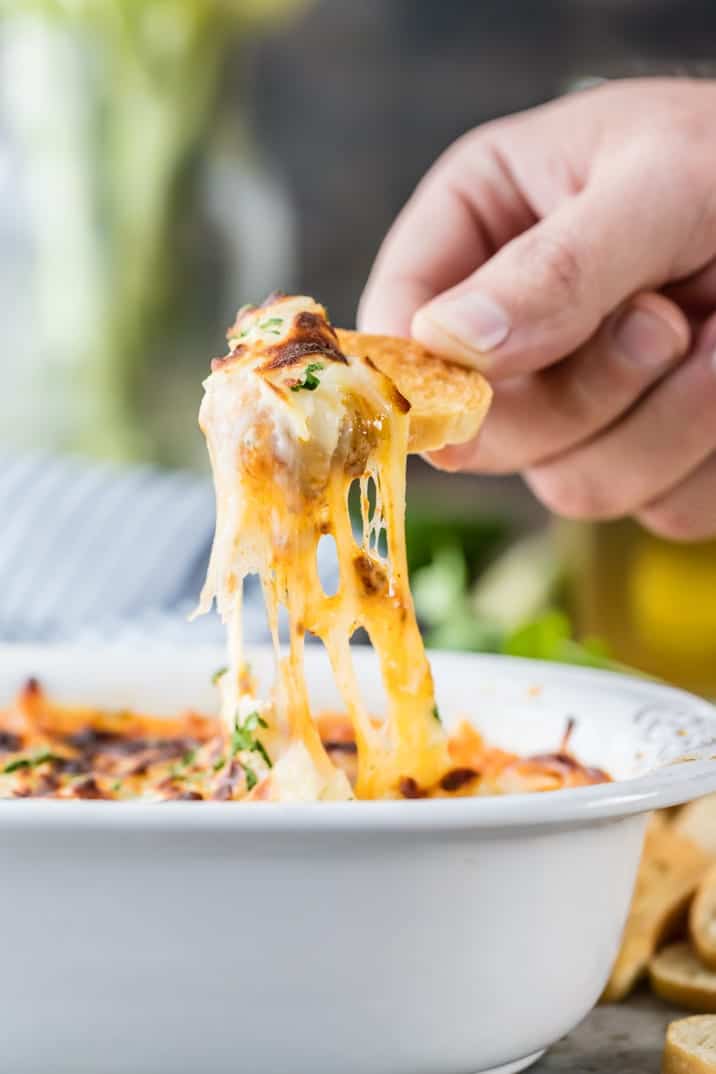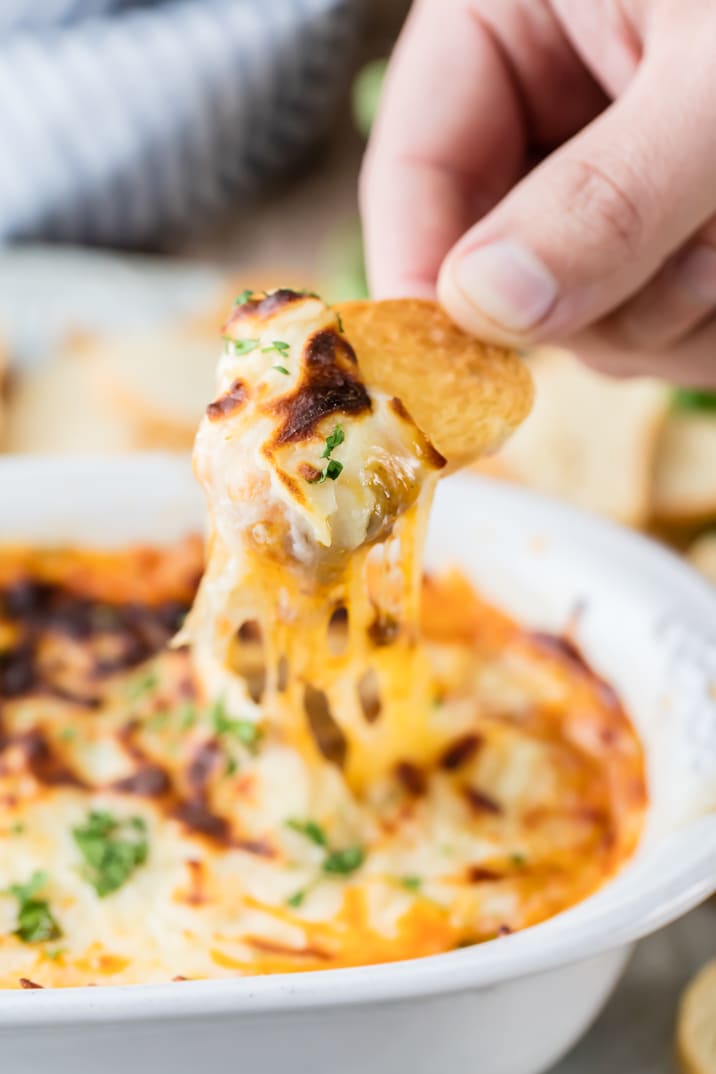 This is the second dip this week Pat has agreed to hand model for. I guess he really liked them! I hope you enjoy this Slow Cooker Queso Fundido as much as we do. I have a feeling if you like spicy cheese, you'll love this Crock Pot Queso! Buckle up…it's a good one.
See Full Details below on How to Make Crock Pot Queso Fundido with Chorizo: