Queso Fundido is the dreamy, easy Crock Pot Queso of your dreams! This Slow Cooker Queso Fundido Recipe with Chorizo couldn't be easier (only FOUR ingredients!), creamier, or more delicious! If you're celebrating something (Cinco de Mayo, the Super Bowl), this Crock Pot Cheese Dip with Sausage is the perfect recipe.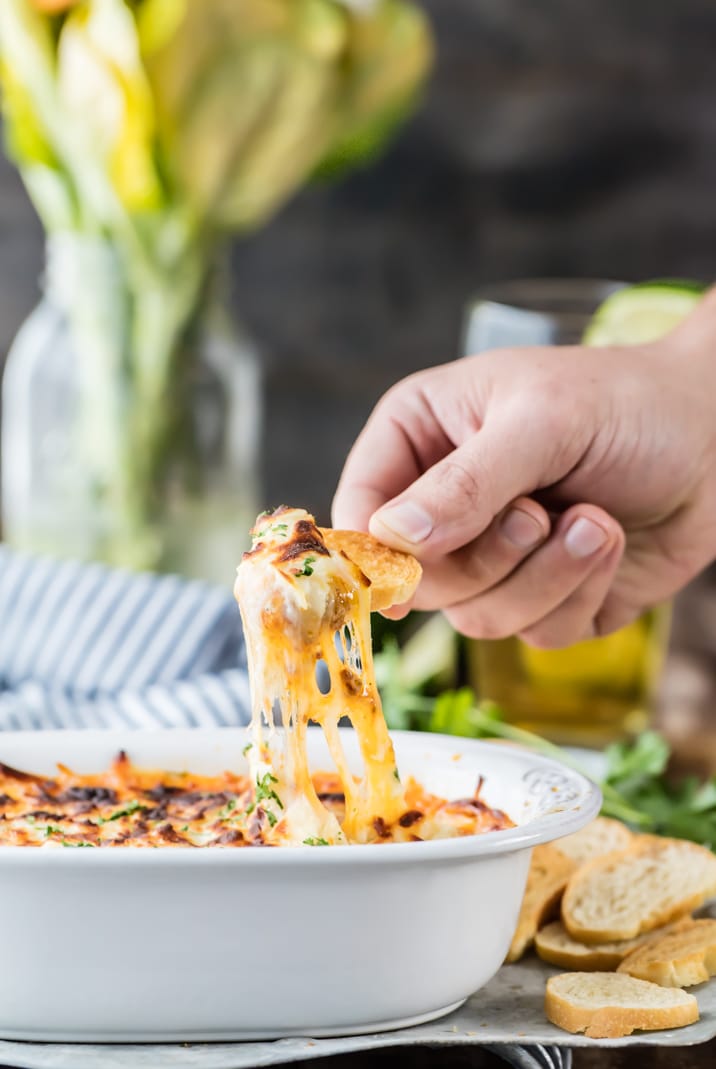 Queso Fundido Recipe
This queso fundido recipe is so easy and so delicious. A crock pot cheese dip with chorizo that is PERFECT for every party!
This Crock Pot Queso Fundido has made my marriage even better. My life as a food blogger is a constant journey to find recipes that will get Pat excited. For someone who claims to not be a picky eater…he is VERY particular about what he actually loves. Sure, he will eat anything (except onions), but he only craves a handful of foods. Spicy cheese dip is one of those foods that he LOVES (and I guess we're a match made in heaven, because I too love cheese dip).
What he really loves it the chorizo cheese dip found at our local Mexican restaurant. Ooey gooey amazing queso! Well I just won Wife of the Year, because I figured out how to make this appetizer it at home…IN A SLOW COOKER! What could be better than slow cooker queso?
This delicious Queso Fundido with Chorizo only has FOUR ingredients, has just the right amount of spice, and is made easy and fool proof in a slow cooker. WINNING!
This Crock Pot Cheese Dip with Chorizo is perfect for Cinco de Mayo and game day!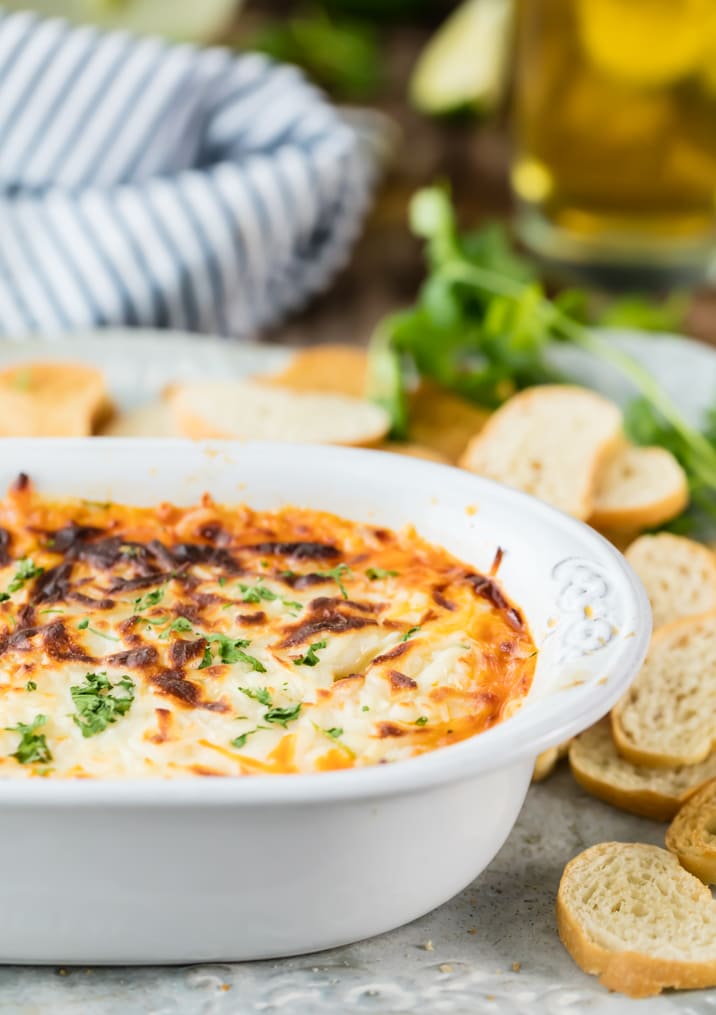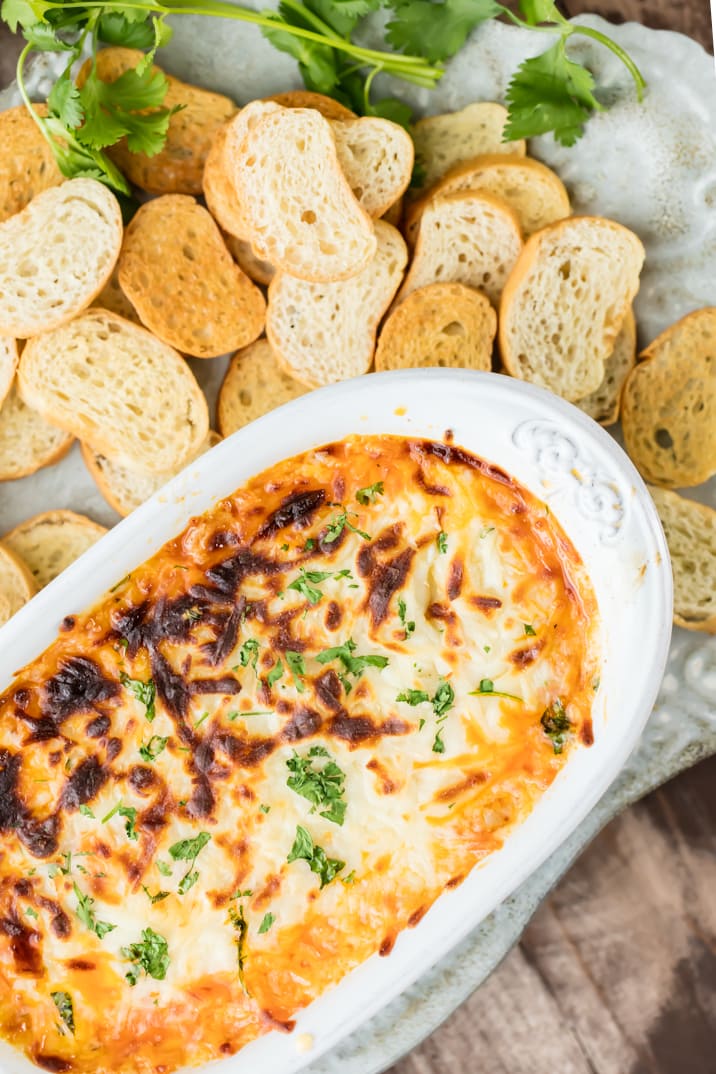 Crock Pot Queso Fundido
This easy and amazingly delicious Crock Pot Queso Fundido recipe couldn't be easier! Besides throwing things in a slow cooker, the only other things you have to do is brown the chorizo. Yep, this dip only involves about 5 minutes of prep time!
You can throw all the queso ingredients in a slow cooker, forget about it, and then enjoy! It has just the right amount of spice and way too much cheese (just kidding, there's no such thing), which is just how I like it!
This is that thicker type of cheese dip you might expect at a restaurant. Two big thumbs up from me and my picky eater significant other.
Chorizo Cheese Dip
Queso fundido is just hot cheese dip filled with chorizo. It's also called Queso Flameado, meaning "Flaming Cheese", in reference to the spicy chorizo sausage.
It's thick, cheesy, and spicy, filled with flavor that is addicting! It's one of my favorite dips, and it's always a hit at parties.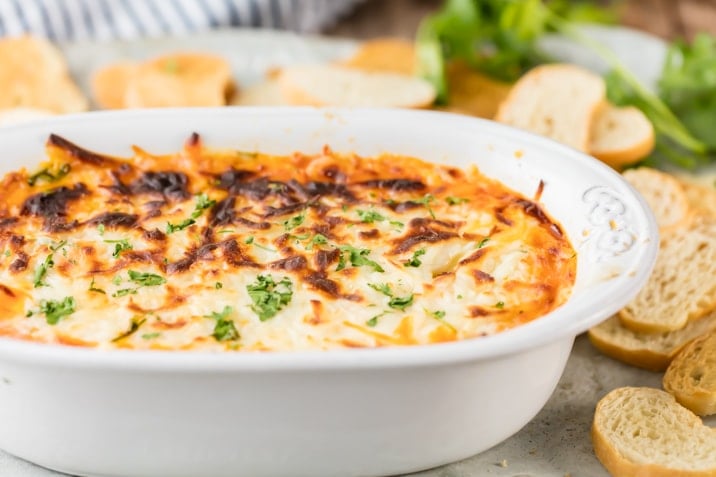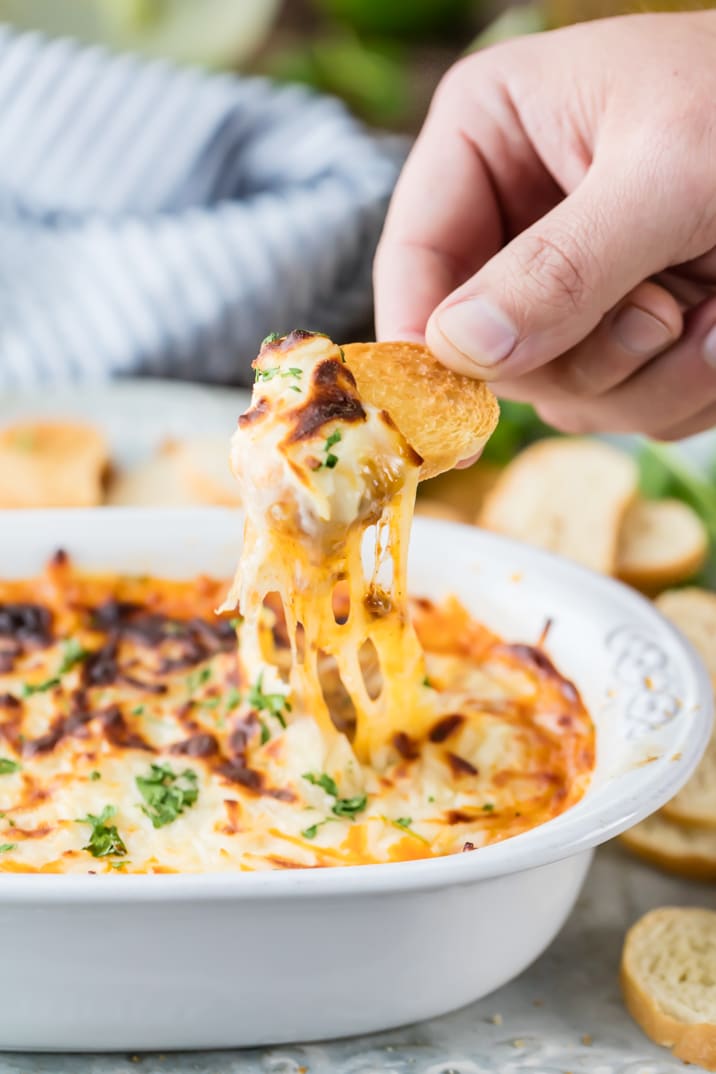 4 Ingredient Crock Pot Cheese Dip
There are a handful of words that sound like absolute music to my ears: cheese, easy, crock pot…I love them all, because to me it says I'm about to get really good food without a lot of effort!
This Crock Pot Queso Fundido recipe fits the bill. It's just 4 ingredients, very little prep, and LOTS of cheesy goodness comes out to consume in bliss.
Pair this Slow Cooker Queso Chorizo with some of our other Tex Mex favorites like Baked Chicken Tacos, Chicken Nachos, Enchilada Stuffed Peppers, or Easy Cheesy Tex Mex Rice!
How to Make Queso Fundido
Okay, let me show you how easy this slow cooker queso recipe is. You barely have to do any work at all!
Start by browning the chorizo in a skillet, and crumble it up as it cooks. Then drain it and set it aside.
Combine the cheese, chorizo, salsa, and cilantro in a slow cooker.
Cook on high for 1-2 hours, or cook on low for 3-4 hours. Stir every 30 minutes.
The next step is optional, but definitely adds a nice touch.
To get that flambe-like cheese, pour the queso from the slow cooker into an oven-safe bowl, then broil for 4-5 minutes.
Serve it up with chips, toasted bread, or anything else you like for dipping!
See how easy that was? You'll be making this for every party from now on.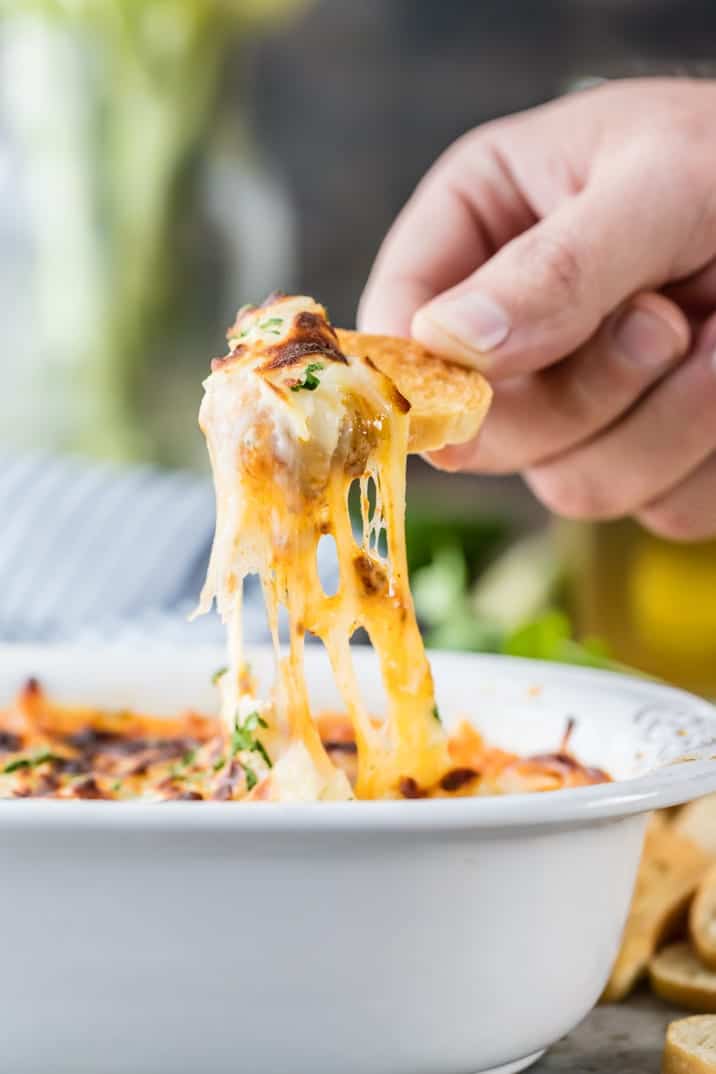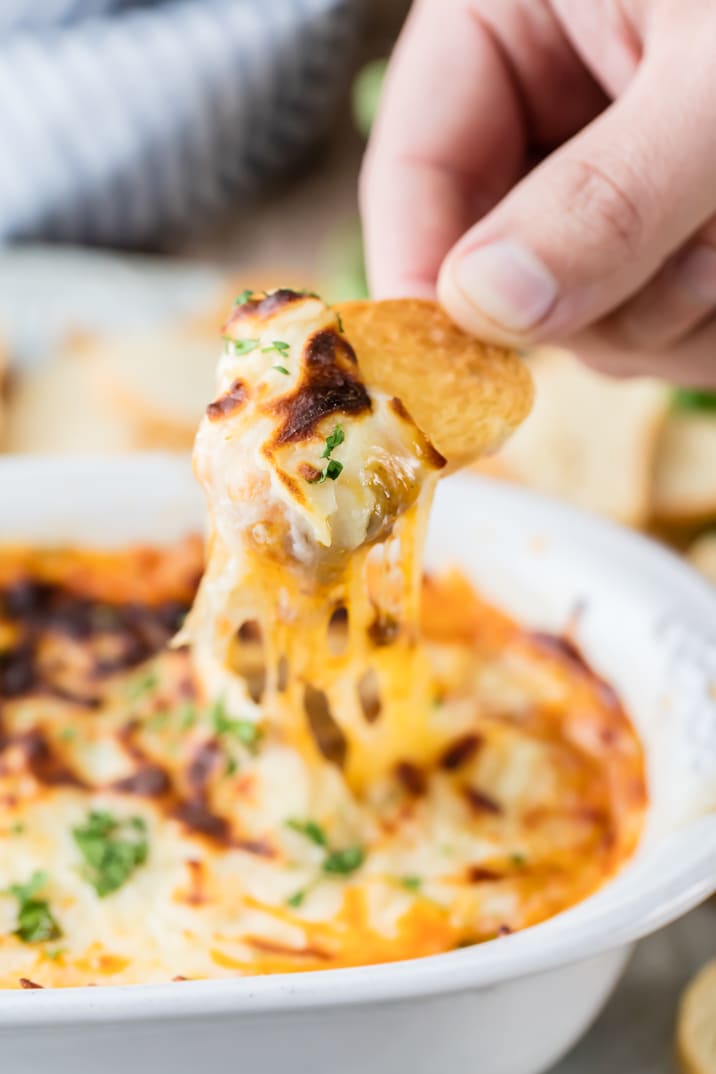 I hope you enjoy this Slow Cooker Queso Fundido recipe as much as we do. I have a feeling if you like spicy cheese, you'll love this Crock Pot Queso! Buckle up…it's a good one.
See the detail in the recipe card below on How to Make Queso Fundido in a Slow Cooker. Enjoy!
We've got plenty more cheese dip recipes to share with you: