Crockpot Queso Fundido is the easy queso of your dreams! This slow cooker queso fundido recipe with chorizo couldn't be easier (only four ingredients!), creamier, or more delicious! If you're celebrating something (Cinco de Mayo, the Super Bowl), this crockpot cheese dip with sausage is the perfect recipe.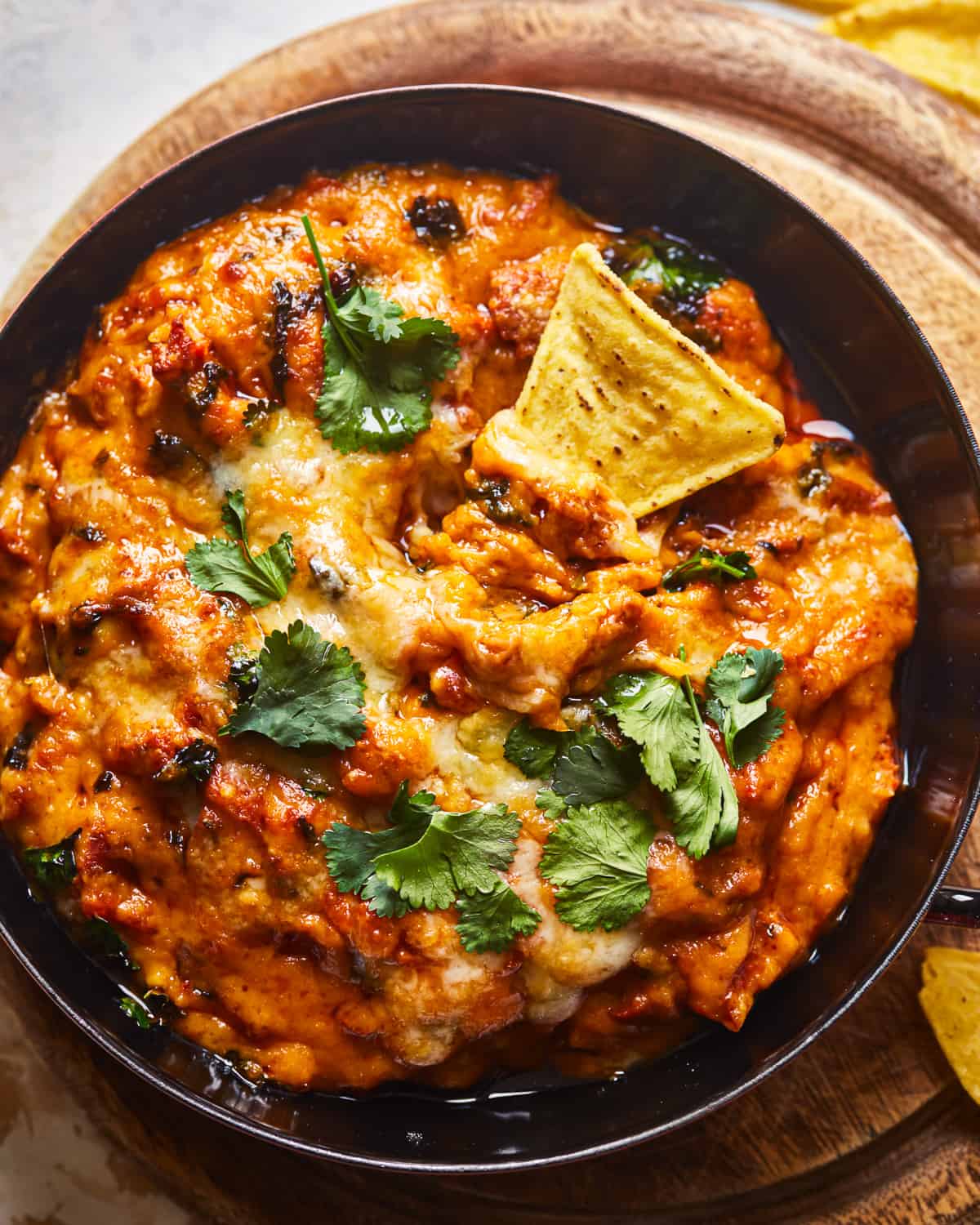 What's in this Crockpot Queso Fundido Recipe?
This delicious queso fundido with chorizo only has four ingredients, has just the right amount of spice, and is made easy and foolproof in a slow cooker!
Chorizo: A type of spicy pork sausage from Spain.
Pepper Jack Cheese: Makes this queso creamy and spicy!
Salsa: Choose a thin, restaurant-style salsa. It will help thin out the cheese!
Fresh Cilantro: Adds a pop of freshness and color!
Pro Tip: If you're not a fan of cilantro, try using parsley instead!
Variations on Slow Cooker Queso Fundido
You can use just about any melting cheese you like in this recipe and any kind of salsa! The world is your oyster! I highly recommend trying out different kinds of sausage, too, like Italian, Nduja, or andouille. For a vegan version, I recommend using my vegan queso recipe as the base and Trader Joe's Soy Chorizo!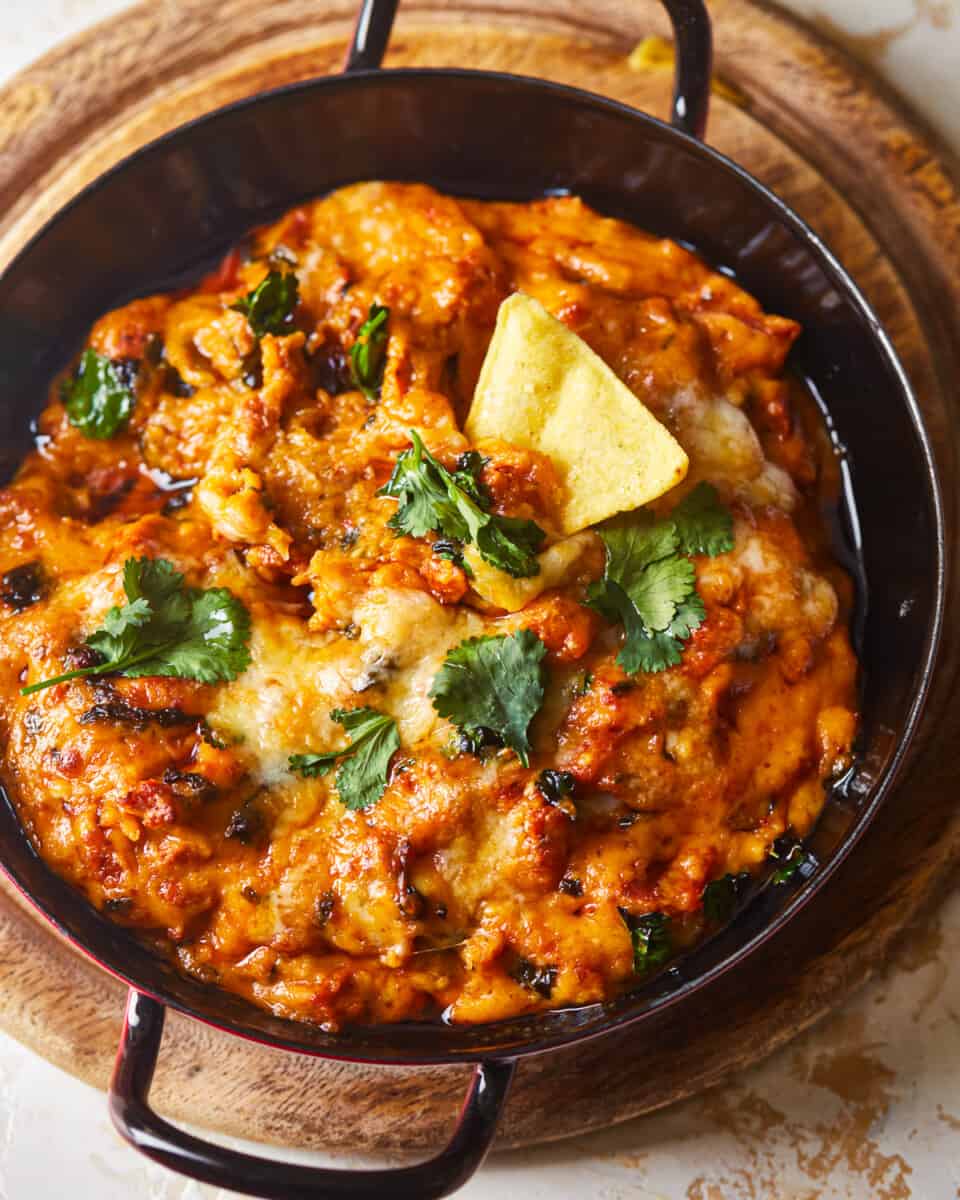 What is queso fundido?
Queso fundido is just hot cheese dip filled with chorizo. It's also called Queso Flameado, meaning "Flaming Cheese", in reference to the spicy chorizo sausage.
What does queso fundido taste like?
Queso fundido is cheesy, spicy, and savory!
What's the difference between queso and fundido?
Traditional queso is just melted cheese dip, whereas fundido includes spicy chorizo!
How do you thin out queso fundido?
Here, we are using salsa to thin out the cheese. However, if you find your queso is still too thick after cooking, you can add a few tablespoons of whole milk to thin it.
Why is my queso grainy?
Queso can curdle if the cheese gets overcooked or scorched. If this happens, try adding a splash of lemon juice or a small amount of flour (whisk vigorously!) to bring the dip back together.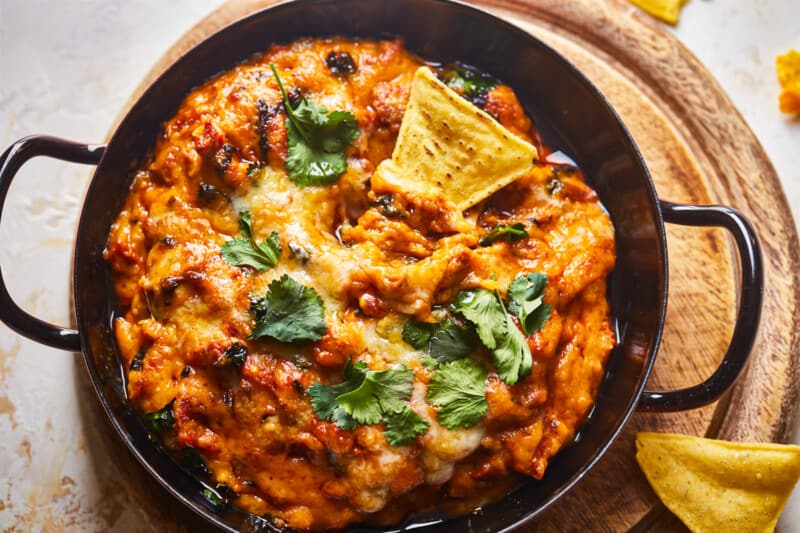 How to Store and Reheat
Store leftovers in an airtight container, and keep them in the refrigerator for up to 3 days. Reheat queso fundido in a crockpot on the low setting, stirring until it's fully warmed through. Stir in milk if it's too thick. You can also reheat it in the microwave in 30-second intervals.
I don't recommend freezing cheese dips because the texture will not hold up well when frozen, thawed, and reheated.
Serving Suggestions
Pair this dip with some homemade tortilla chips or some of our other Tex Mex favorites like Baked Chicken Tacos, Chicken Nachos, Enchilada Stuffed Peppers, or Easy Cheesy Tex Mex Rice!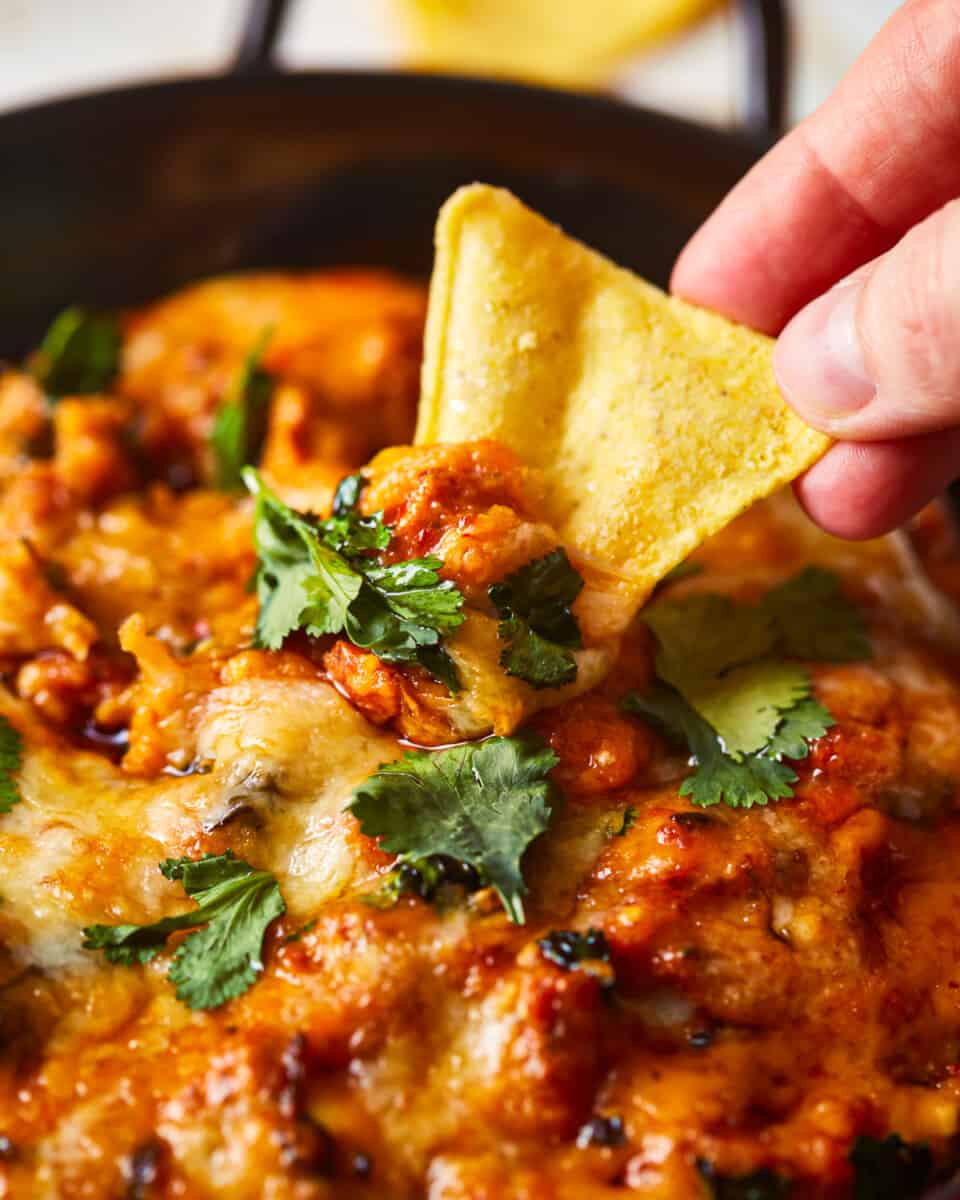 5-Star Review
"Girl, you just put the FUN back in Fundito! Yum!" – Ed M
More Queso Recipes We Love