Slow Cooker Queso Fundido with Chorizo! My husband's dream dip!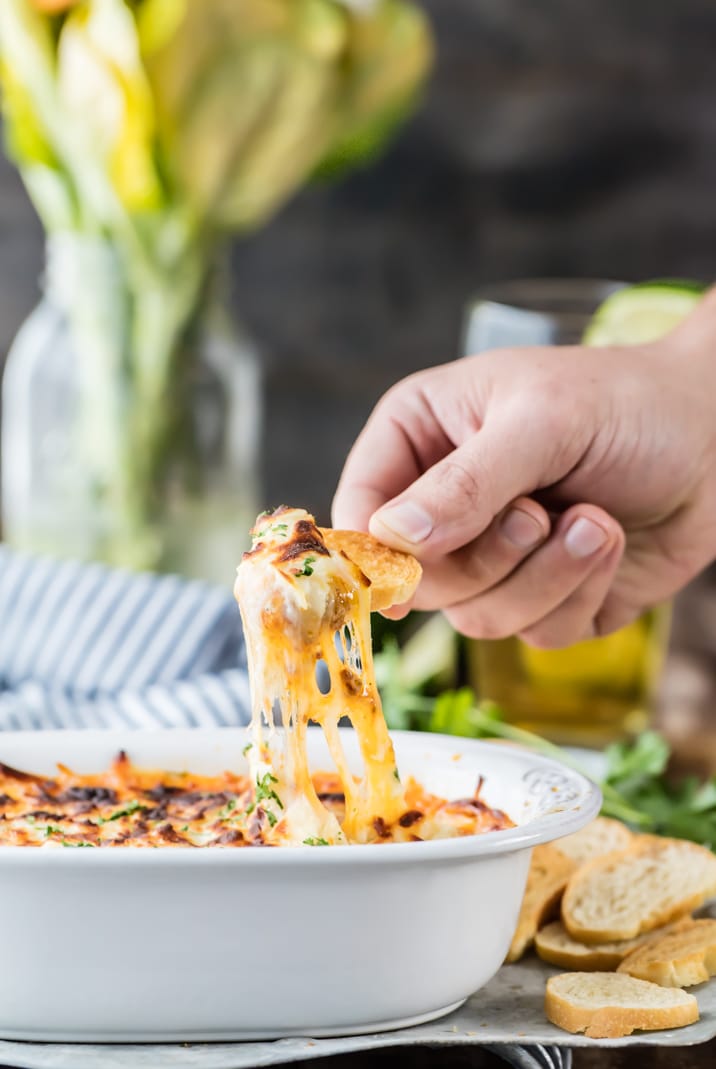 This SLOW COOKER QUESO FUNDIDO WITH CHORIZO was originally posted in August 2015. It's one of my all-time favorites so I thought it deserved a re-boot! ENJOY!
My life as a food blogger is a constant journey to find recipes that will get Pat excited. For someone who claims to not be a picky eater…he is VERY particular about what he actually loves. Sure, he will eat anything (except onions), but he only craves a handful of foods. Spicy cheese dip is one of those foods that he LOVES. Typically the kind found at our local Mexican restaurant. Ooey gooey amazing queso. Well I just won Wife of the Year…because I figured out how to make it at home…IN A SLOW COOKER! I'm patting myself on the back over here! (Be sure you also check out the most popular Queso on our site, and pair it all with our favorite Chicken Tacos!)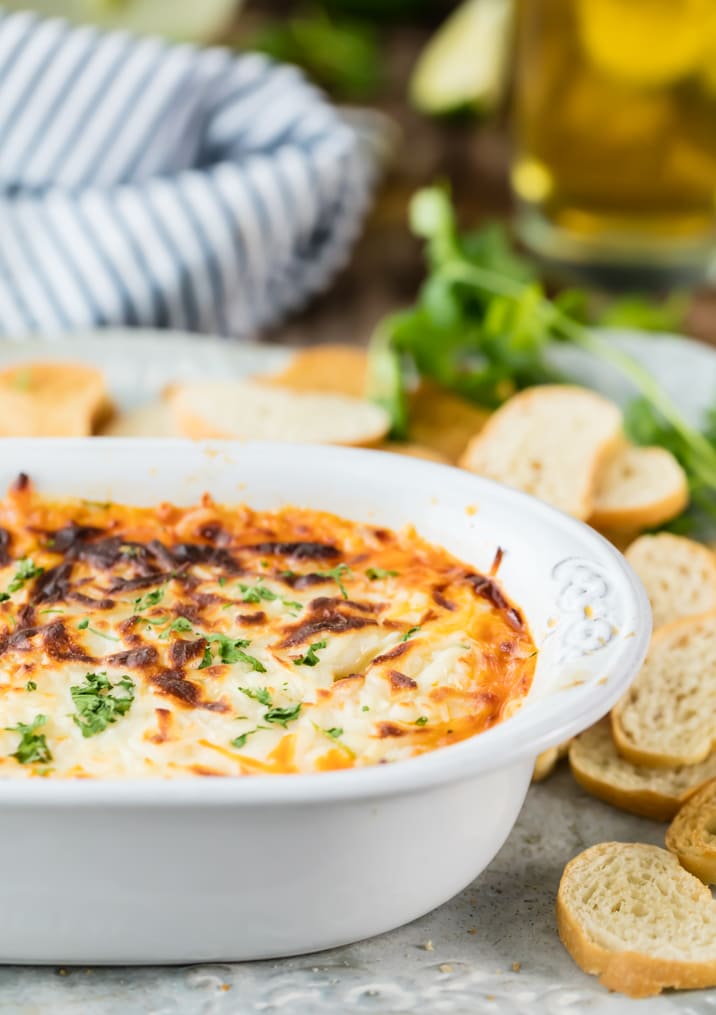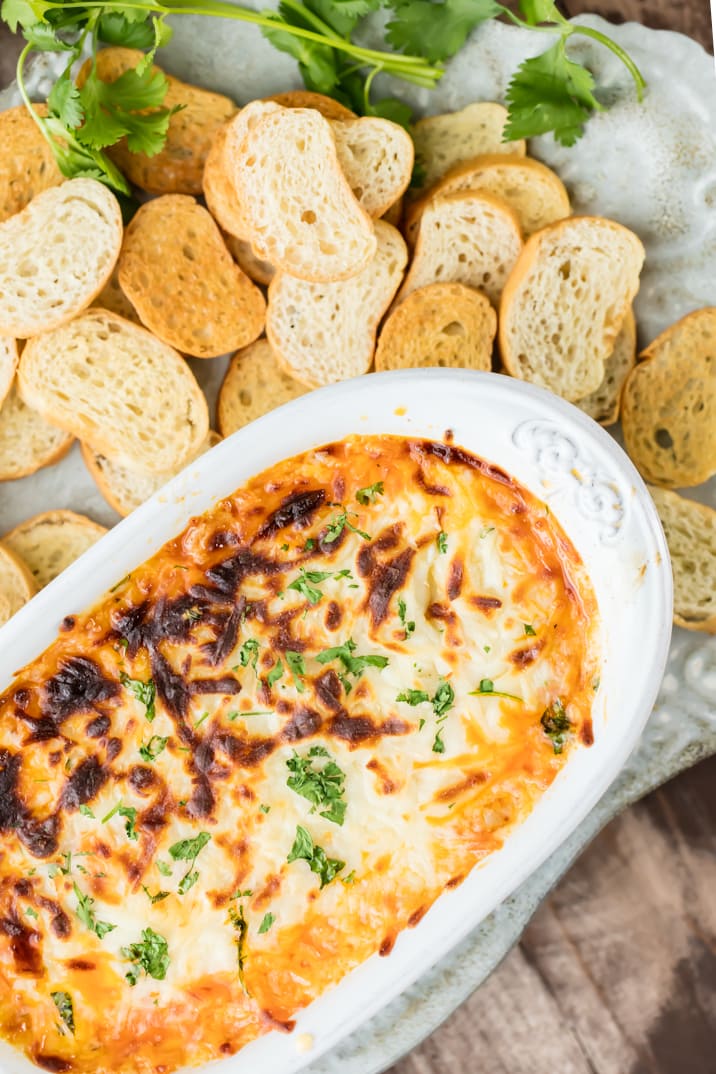 This easy and amazingly delicious Slow Cooker Queso Fundido with Chorizo couldn't be easier! The only step apart from throwing things in a crockpot is browning the chorizo. Yep…this dip involves only about 7 minutes of prep time! You can throw it in the slow cooker, forget about it, and then enjoy! It has just the right amount of spice and way too much cheese, which is just how I like it!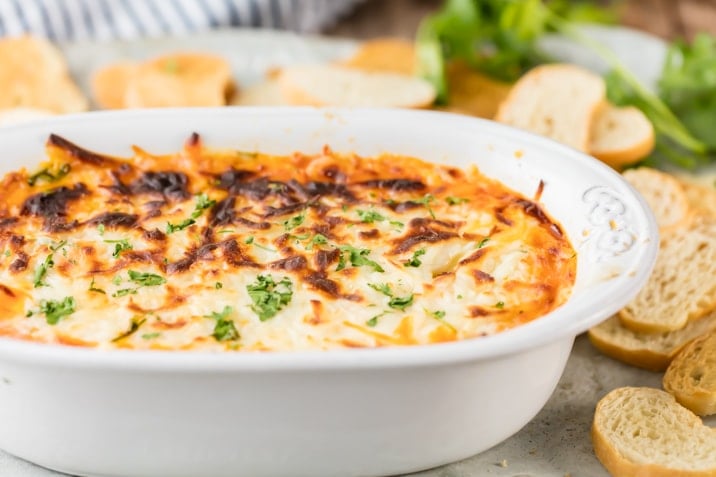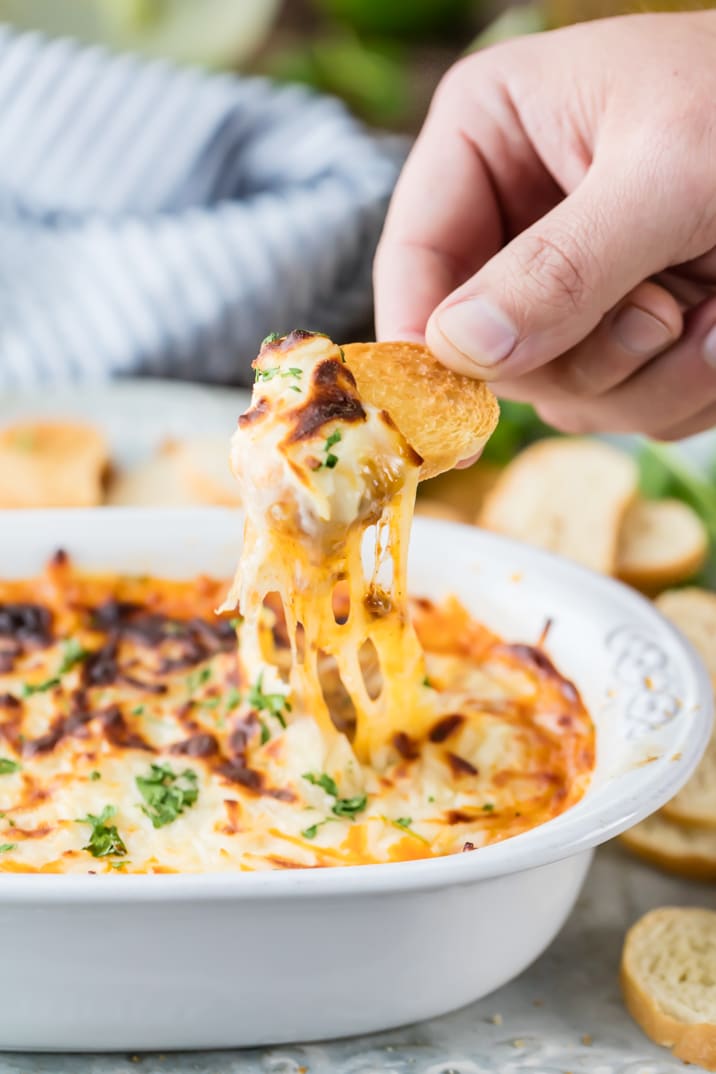 I should apologize now for all the stretchy cheese pictures…but can you blame me!! Be still my heart! Stretchy cheese may lead to stretchy pants…but I'm totally okay with that!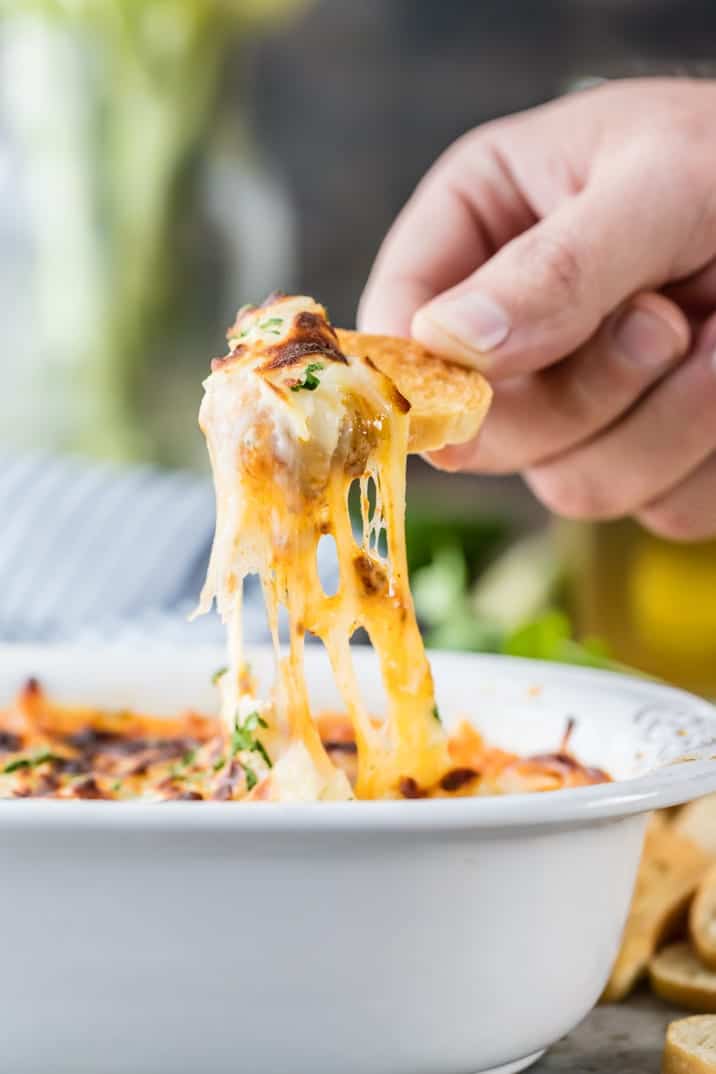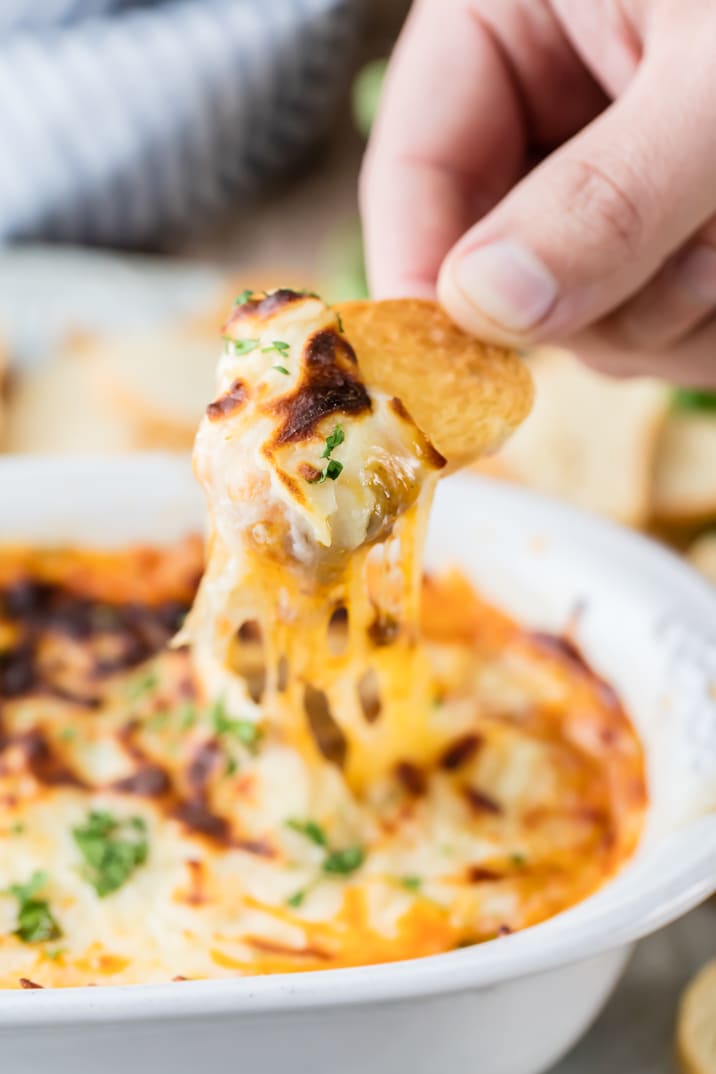 This is the second dip this week Pat has agreed to hand model for. I guess he really liked them! I hope you enjoy this Slow Cooker Queso Fundido as much as we do!
Ingredients
12 ounces uncooked chorizo (or 8 ounces cooked)
16 ounces shredded pepper jack cheese
1/2 cup salsa
1/2 cup cilantro, chopped
Instructions
In a medium skillet, cook the chorizo over medium/high heat. Crumble as you cook.
Drain the chorizo fully and set aside.
Combine cheese, chorizo, salsa, and cilantro in slow cooker. Cook on high for 1-2 hours (or low for 3-4 hours), stirring every 30 minutes.
If desired, pour into oven safe bowl and broil for 4-5 minutes before serving to melt the top layer of cheese (optional)
Serve with toasted bread or chips.
Enjoy!
7.6.4
1968
https://www.thecookierookie.com/slow-cooker-queso-fundido/

JOIN OUR MAILING LIST
TO GET COOKING!
Subscibe to recieve all the latest, greatest, and EASIEST recipes sent straight to your email inbox. If we post something yummy, you'll be the first to know.