This Smoked Pork Loin recipe is simple, juicy, and packed with flavor! A tasty, sweet and smokey dry spice rub coats the pork loin before throwing it on the grill or smoker. It's an easy, hands-off recipe, perfect for weekend meals!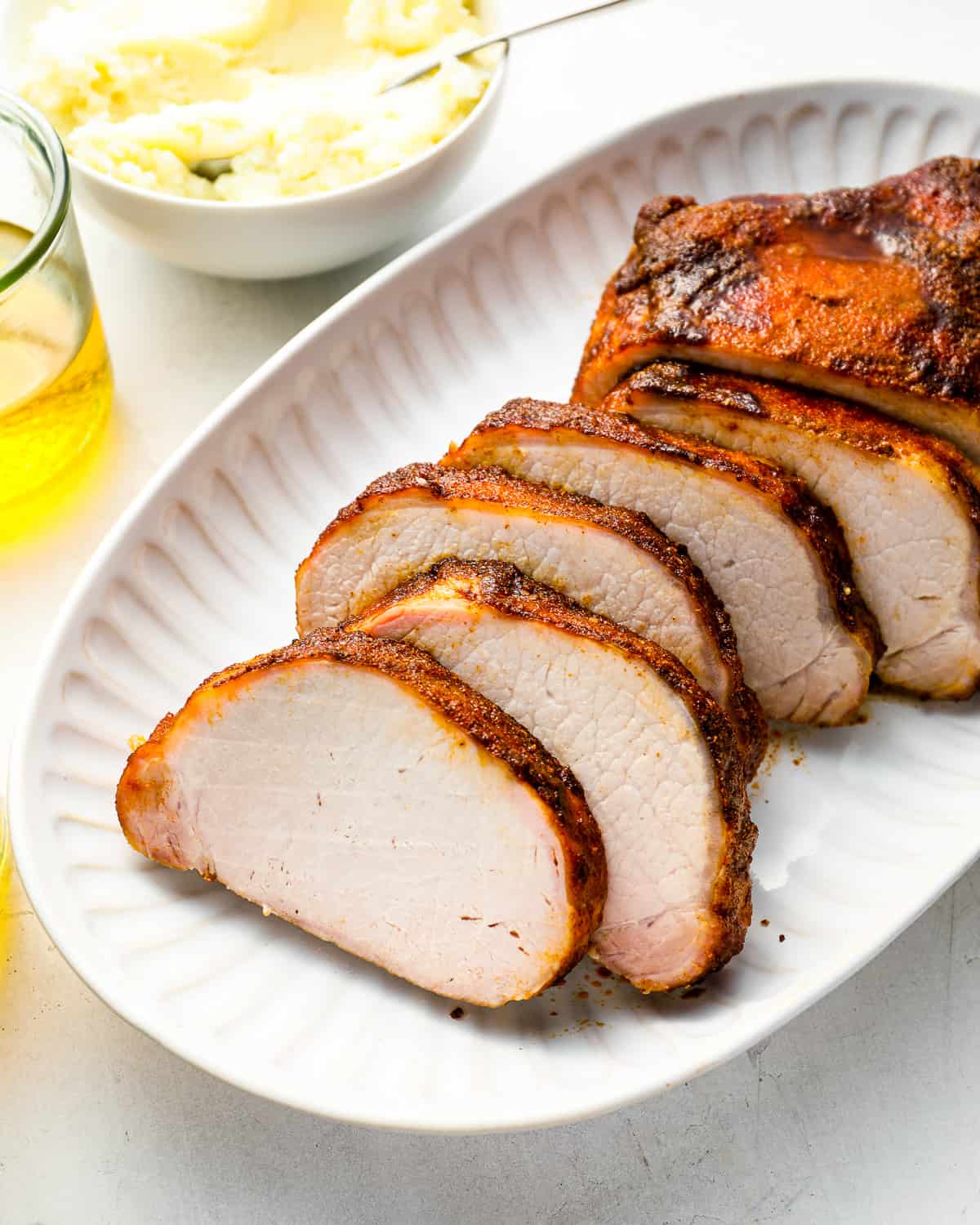 What's in this Smoked Pork Loin Recipe?
Tender, juicy pork loin is coated in a rich spice rub then smoked to perfection!
Pork: You'll need a 4-pound pork loin roast for this recipe.
Olive Oil: Helps the rub adhere to the pork.
Brown Sugar: Adds sweetness and caramelization.
Spices: Chili powder, smoked paprika, garlic powder, onion powder, ground mustard, salt, and pepper combine with the sugar to create a flavorful rub.
Pro Tip: Use a sweet, fruity wood like apple or cherry for the best flavor.
Variations on Pork Loin Roast in the Smoker
You can change the flavor of this smoked pork loin recipe by using a different seasoning blend, such as pork seasoning, Creole seasoning, blackened seasoning, Italian seasoning, or herbs de Provence. You can also wrap your roast in bacon to keep it ultra moist, juicy, and flavorful!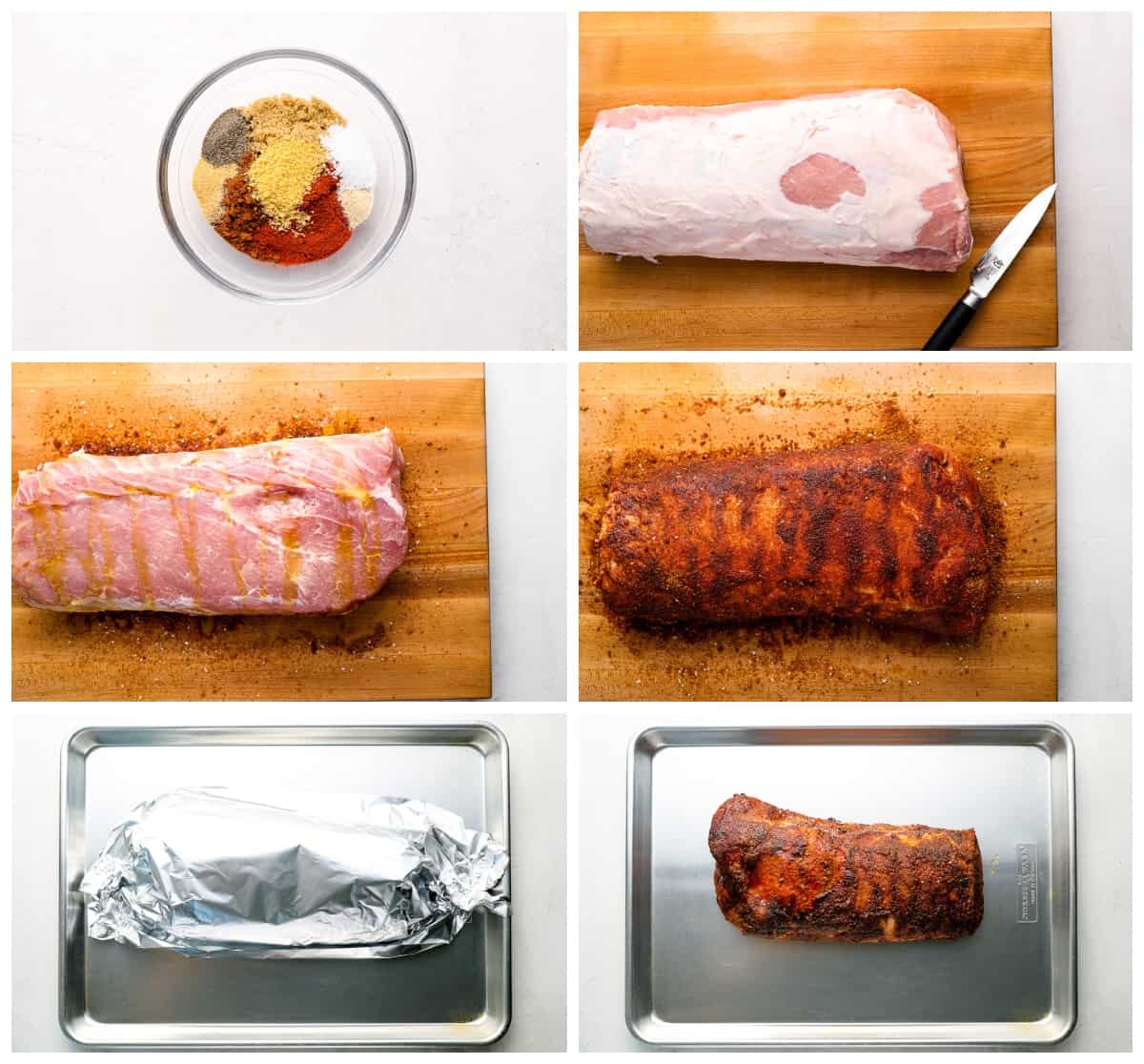 How long does it take to smoke a pork loin?
It should take about 60-90 minutes to smoke a pork loin depending on the size of the roast. Properly cooked pork loin should be 145°F internally at the thickest point.
What is the best temp to smoke pork loin?
Pork is best smoked low and slow, so 225°F is the perfect temperature.
Should you wrap a pork loin when smoking?
There's no need to wrap a pork loin when smoking it.
How do you keep pork loin from drying out when smoking?
To keep pork loin from drying out in the smoker, cook it low and slow, and place it fat-side-up. This will baste the meat in fat as it cooks.
Does pork get more tender the longer you smoke it?
No! Pork loin will eventually dry out and become tough if it is smoked for too long.
Can you overcook a pork loin in a smoker?
Yes, you can absolutely overcook a pork loin in a smoker. That is why it's important to pay attention to the internal temperature and remove it from the smoker as soon as it reaches 145°F.
Why is my smoked pork loin tough?
Pork loin becomes tough when it is overcooked. Check the loin often to avoid overcooking it.
Do you sear pork loin before or after smoking?
While it is not necessary to sear pork loin, I always recommend searing after smoking. This helps to ensure that the loin isn't overcooked.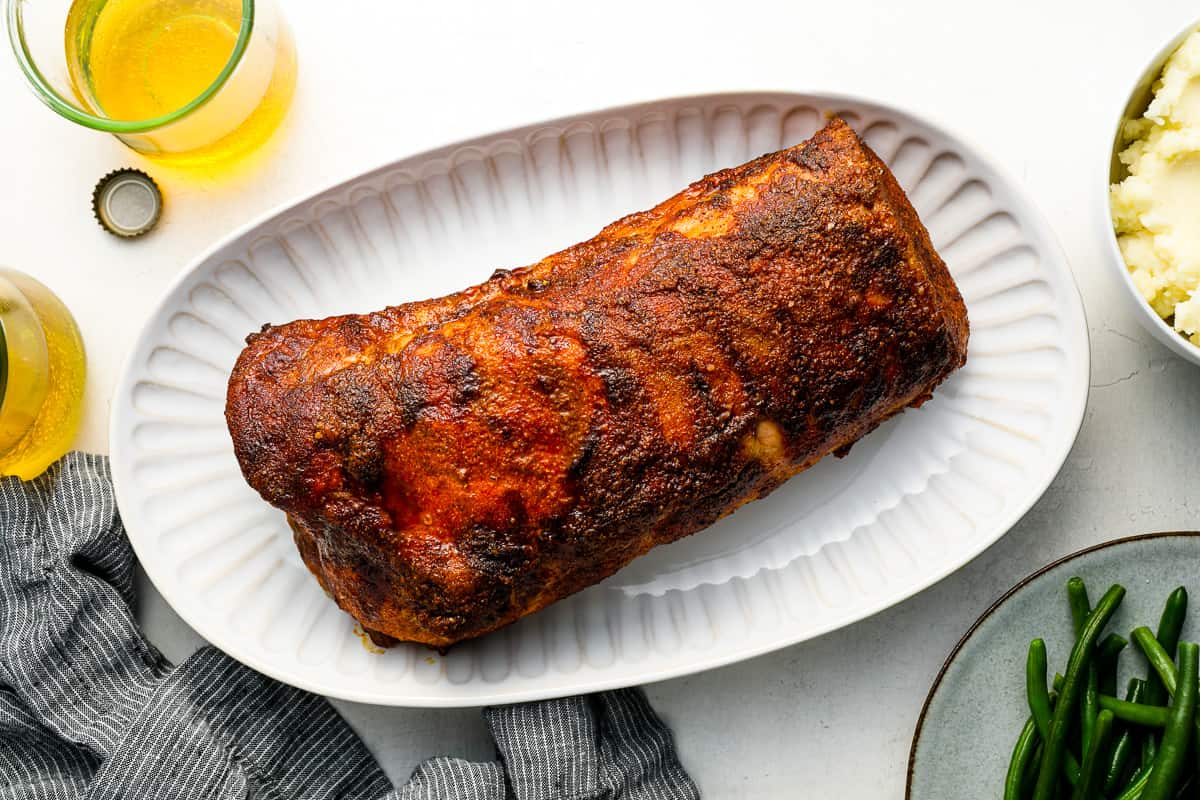 How to Store and Reheat
Store leftover smoked pork loin in an airtight container in the refrigerator for up to 3 days. Reheat in a baking pan with a layer of chicken or vegetable broth in a 325°F oven for 25-30 minutes, or until warmed through.
How to Freeze
Freeze pork loin whole, or cut into individual portions, in airtight containers for up to 3 months. Let thaw overnight in the refrigerator before reheating.
Serving Suggestions
Serve this juicy, smokey pork loin with sautéed green beans, roasted Brussels sprouts, grilled veggies, or roasted butternut squash and creamy mashed potatoes. It's a great recipe for summer barbecues, 4th of July cookouts, and other holidays too!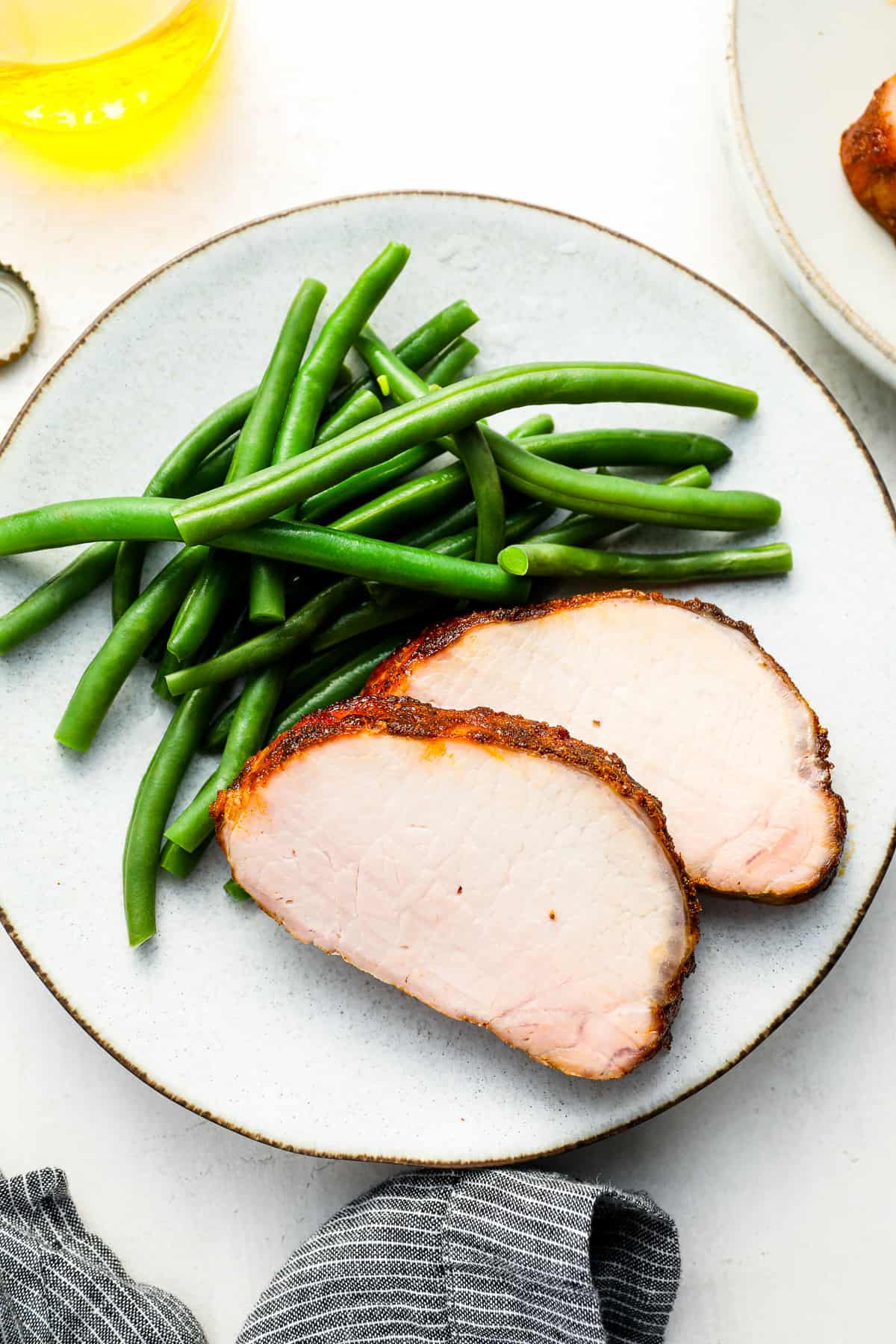 More Smoker Recipes We Love
More Pork Loin Recipes We Love