This one-pot Smothered Chicken recipe is Southern comfort food at its finest! Juicy chicken breasts are browned and cooked in a rich, flavorful, creamy gravy, with savory onions and plenty of herbs and spices. It's such an easy dinner, and sure to make you say mmmmmmm!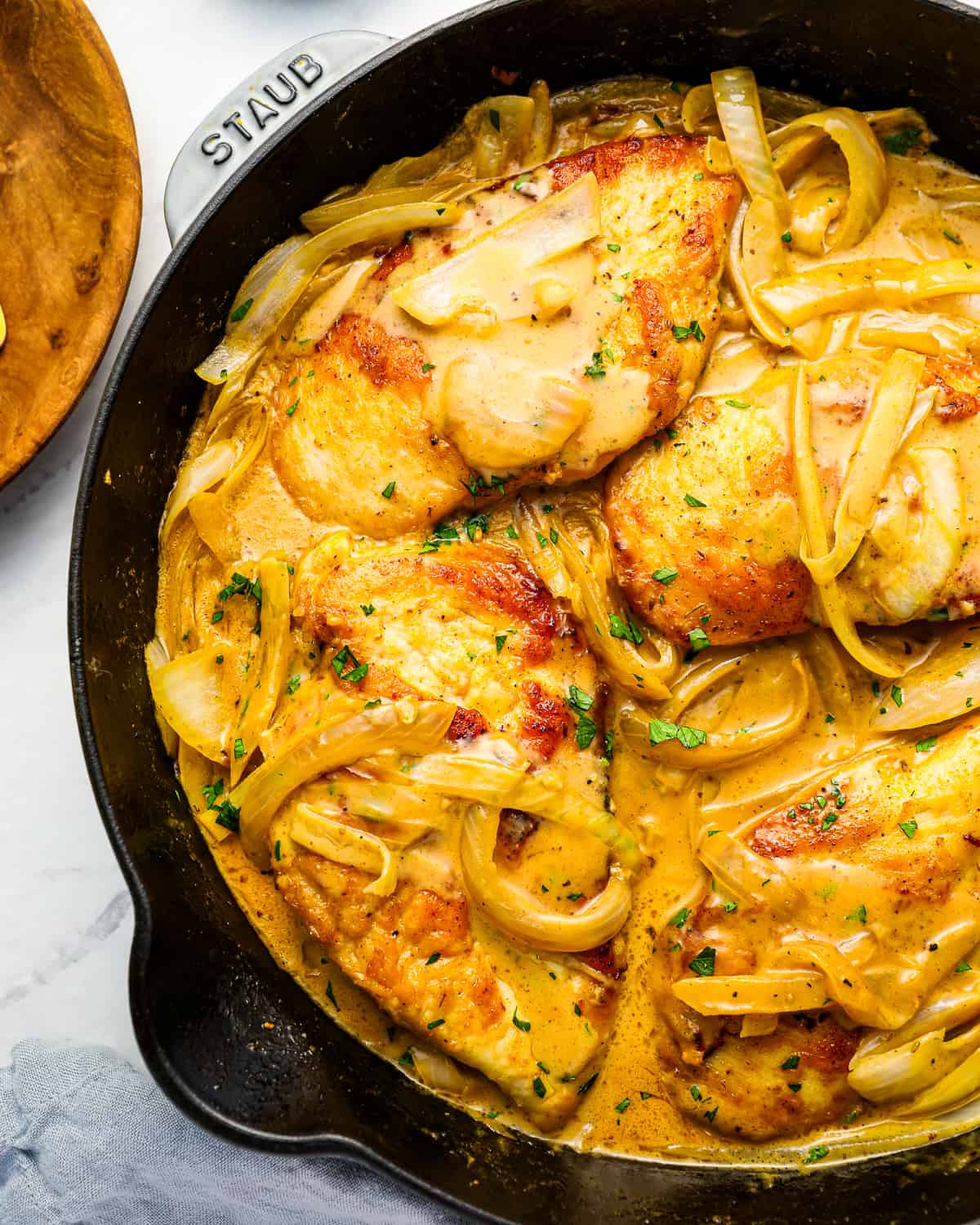 What's in this Smothered Chicken Recipe?
Seasoned and seared chicken breasts are smothered in a rich and creamy gravy, creating a warm comfort food dish that's sure to satisfy.
Chicken Breasts: I like to use boneless, skinless chicken breasts, but boneless, skinless or skin-on thighs also work.
All-Purpose Flour: Helps the chicken brown, and thickens the gravy.
Spices: Italian seasoning, smoked paprika, onion powder, garlic powder, cayenne pepper, and salt and pepper give this chicken so much flavor!
Olive Oil: Helps the chicken sear without burning.
Unsalted Butter: Makes the gravy rich and flavorful.
Onion: Large onion slices add a sweet and earthy flavor to the gravy.
Chicken Broth: Forms the base of the gravy, making it rich and flavorful.
Heavy Cream: Helps make the gravy creamy.
Pro Tip: Feel free to increase or omit the cayenne to suit your taste.
Variations on Smothered Chicken Breast
This recipe can be easily adapted to make smothered pork chops or turkey breasts. You can use chicken or beef broth for the smothered pork chops, and try my favorite turkey gravy recipe to smother the turkey breasts.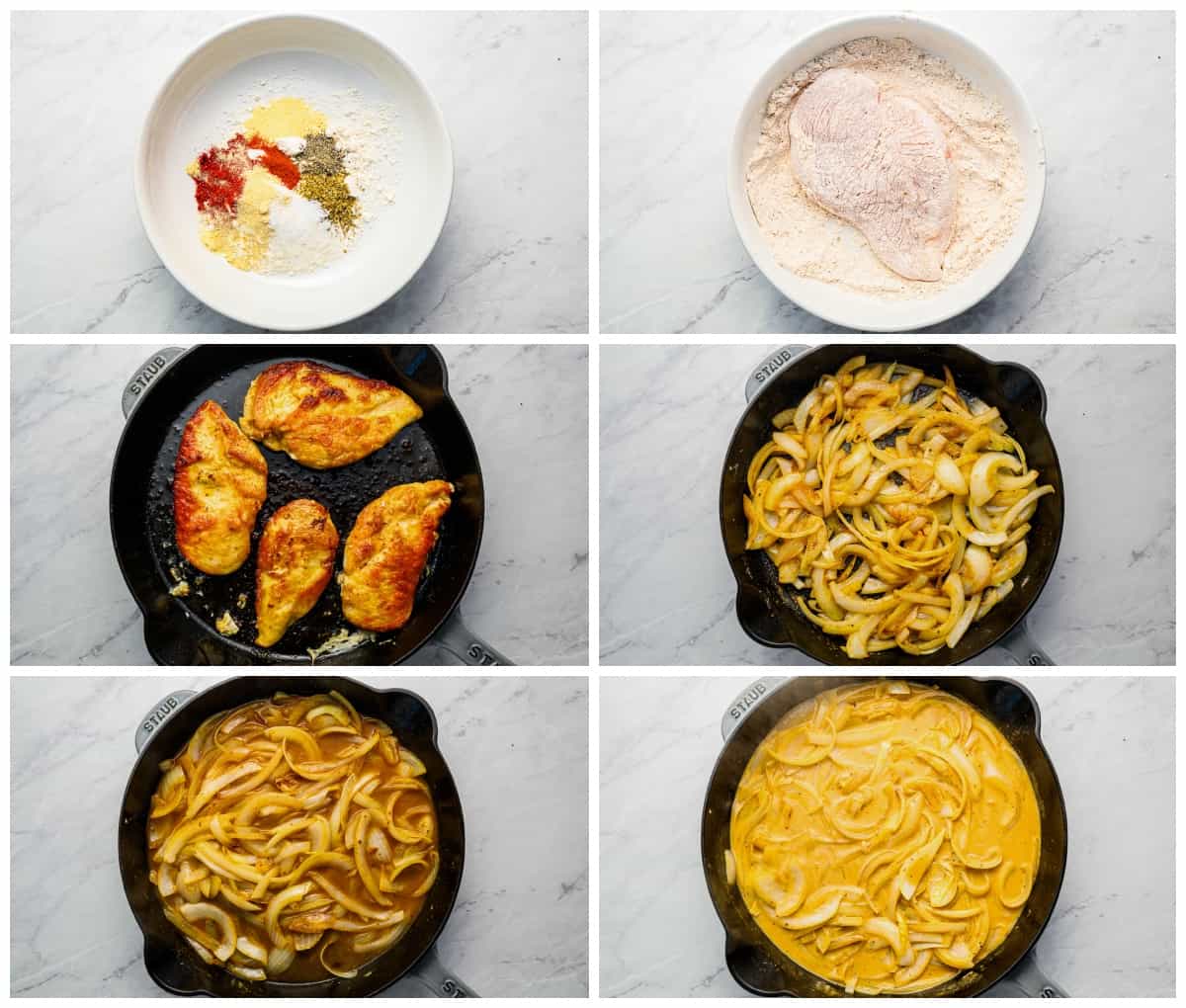 What does it mean to 'smother' chicken?
Smothering is a technique that consists of browning the meat, then simmering it in a delicious gravy!
Can I make this in a crockpot?
You sure can! Place the chicken breasts in the bottom of a crockpot and top with the seasonings. Omit the flour. Add the onions and chicken broth and cook over low heat for 6-8 hours, or until the chicken reaches 165°F internally. Stir in the cream and serve.
Why did my gravy curdle?
If you add cold cream to a hot dish, it can curdle. I recommend taking the gravy off of the heat for a few minutes before stirring in room temperature cream slowly.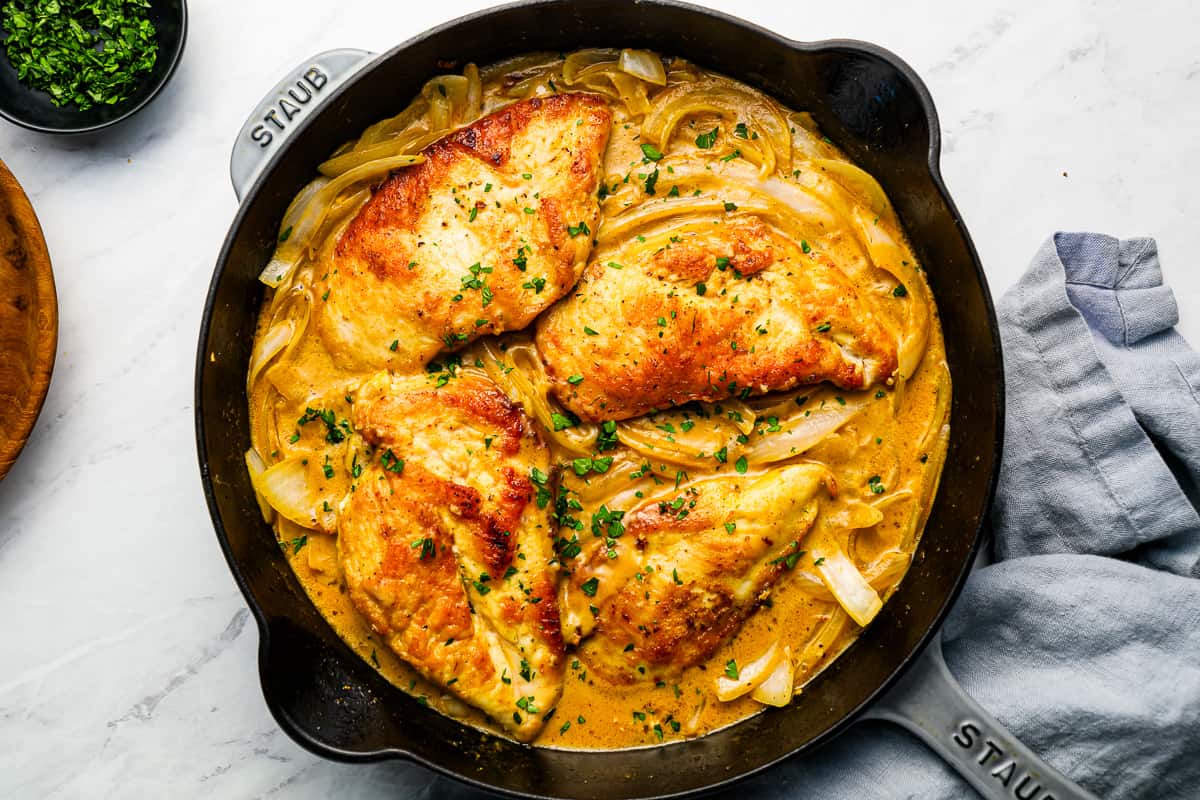 How to Store and Reheat
Store leftover smothered chicken in an airtight container in the refrigerator for up to 3 days. Reheat covered in a 375°F oven for 15-20 minutes, or until warmed through.
How to Freeze
Freeze smothered chicken and gravy in an airtight container or Ziplock bag for up to 3 months. Let thaw overnight in the refrigerator before reheating.
Serving Suggestions
Serve this smothered chicken breast with some mashed potatoes or basmati rice to soak up all that delicious gravy. Add a side of sautéed carrots, creamed corn, or loaded green bean casserole for a complete meal. And don't forget the biscuits!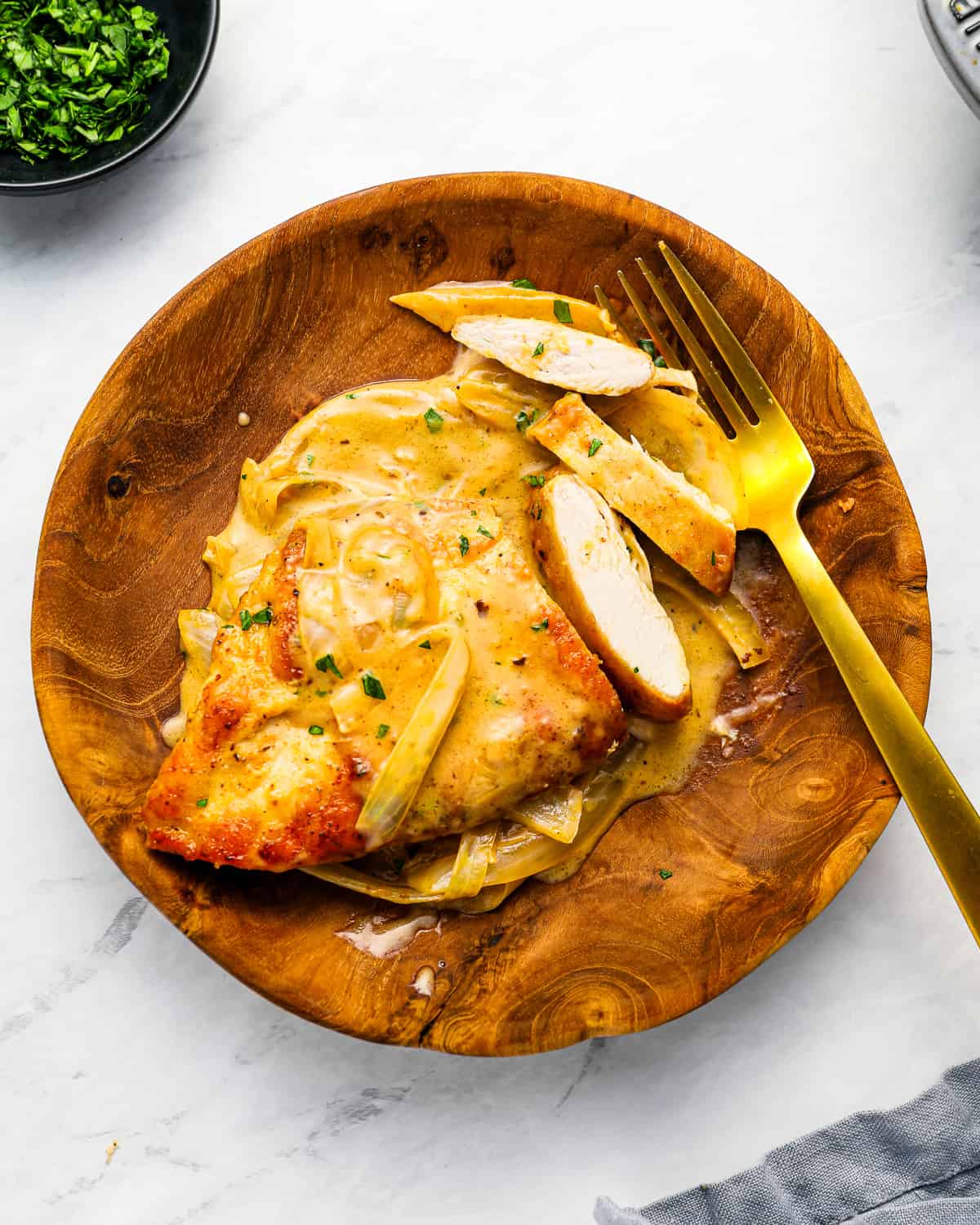 More Chicken Breast Recipes We Love