Zucchini Ravioli is a great low-carb dinner that doesn't compromise on flavor! Thin slices of zucchini are wrapped around a filling made with Italian sausage, cream cheese, and Italian seasoning, then baked in marinara sauce. It's easy to assemble and so delicious. This keto-friendly pasta recipe is as fresh as it is filling, so enjoy every sauce-y bite!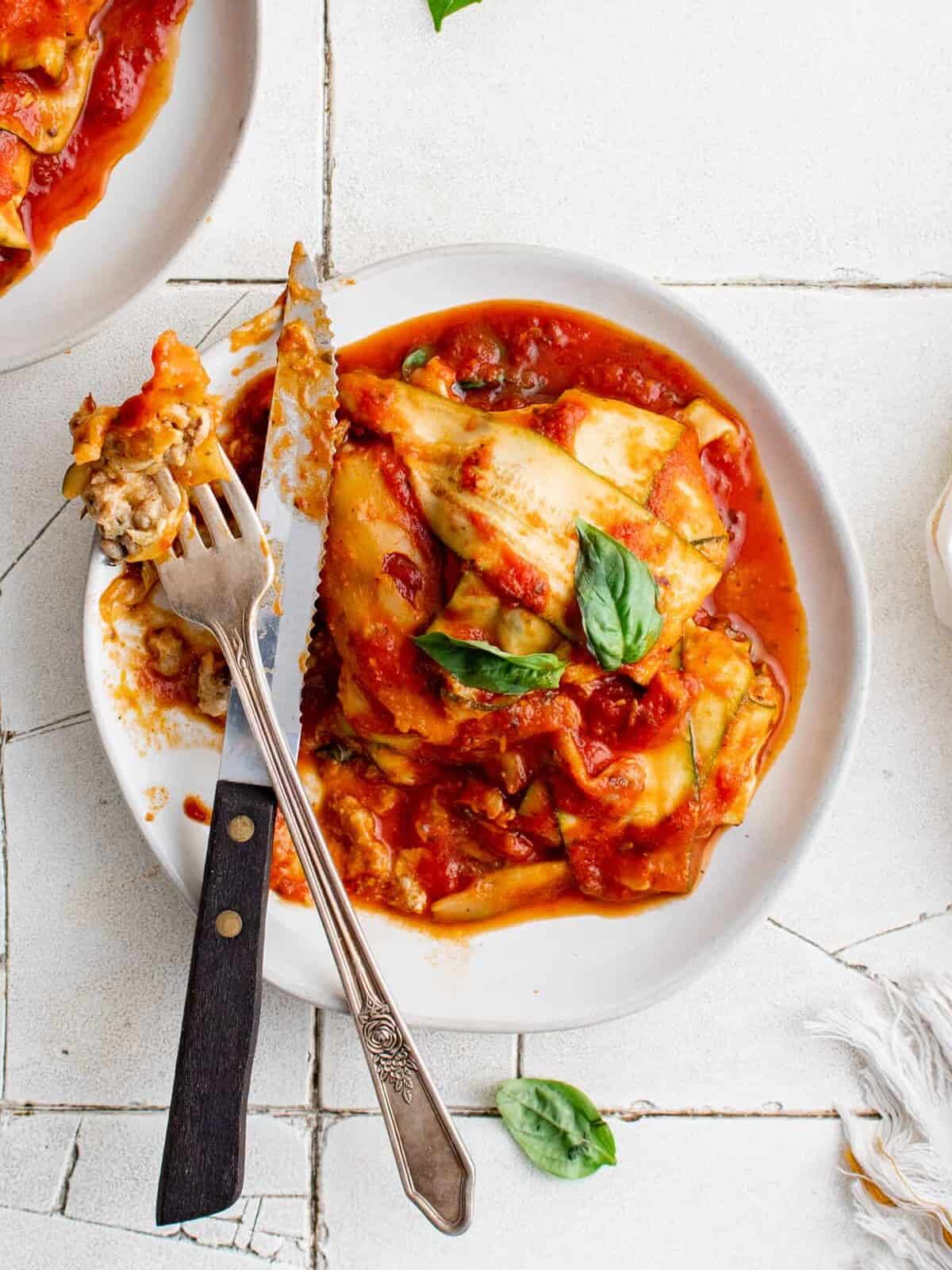 What's in this Zucchini Ravioli Recipe?
This dish has all of the flavors of a traditional ravioli filling, but it's wrapped in strips of zucchini for a lighter, gluten-free option. High in protein and low in carbs? Yes, please!
Zucchini: Reach for larger zucchini so that the zoodles are wider and easier to form into ravioli.
Italian Sausage: After browning the sausage, drain any fat from the pan. If you don't, the filling will be too greasy.
Cream Cheese: Allow the cream cheese to sit at room temperature prior to using so it's softened.
Italian Seasoning: Homemade Italian seasoning really creates the best flavor!
Seasonings: Other than Italian seasoning, you'll also need onion powder, red pepper flakes, kosher salt, and freshly ground black pepper to create the most mouthwatering flavor. Add more or less red pepper flakes for heat.
Mozzarella Cheese: For the best flavor and consistency, use freshly shredded mozzarella cheese instead of pre-shredded.
Parmesan Cheese: Just like with the mozzarella, it's best to use freshly grated parmesan.
Basil: Fresh basil adds the most wonderful Italian flavor!
Garlic: It's important to only use fresh garlic and not pre-minced for the most authentic Italian flavor here.
Marinara Sauce: My homemade marinara sauce is definitely my go-to for this recipe.
Pro Tip: You can reduce the calories in this recipe by using low-fat cheeses if you prefer.
How to Make this Ravioli Meatless
To make a vegetarian version of this low-carb zucchini ravioli, simply omit the Italian sausage. You may want to add a little extra cheese to supplement the missing meat so the ravioli is still filling.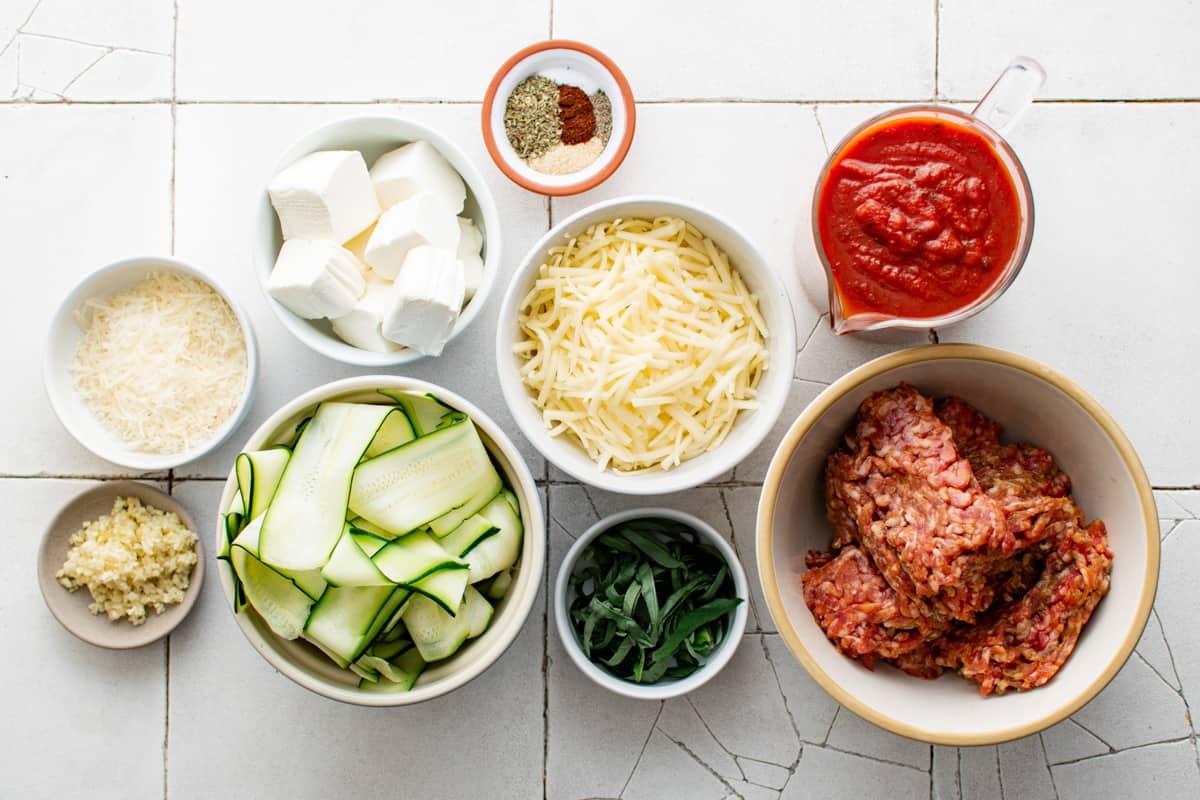 What can I use instead of cream cheese?
Feel free to replace the cream cheese with an equal amount of ricotta cheese.
Can I use a different kind of ground meat?
Instead of Italian sausage, you can use ground beef, chicken, or turkey.
How do I cut zucchini for ravioli?
I've found the easiest way to cut zucchini "noodles" for ravioli is to use a vegetable peeler! You can also use a mandolin or sharp knife to cut thin strips.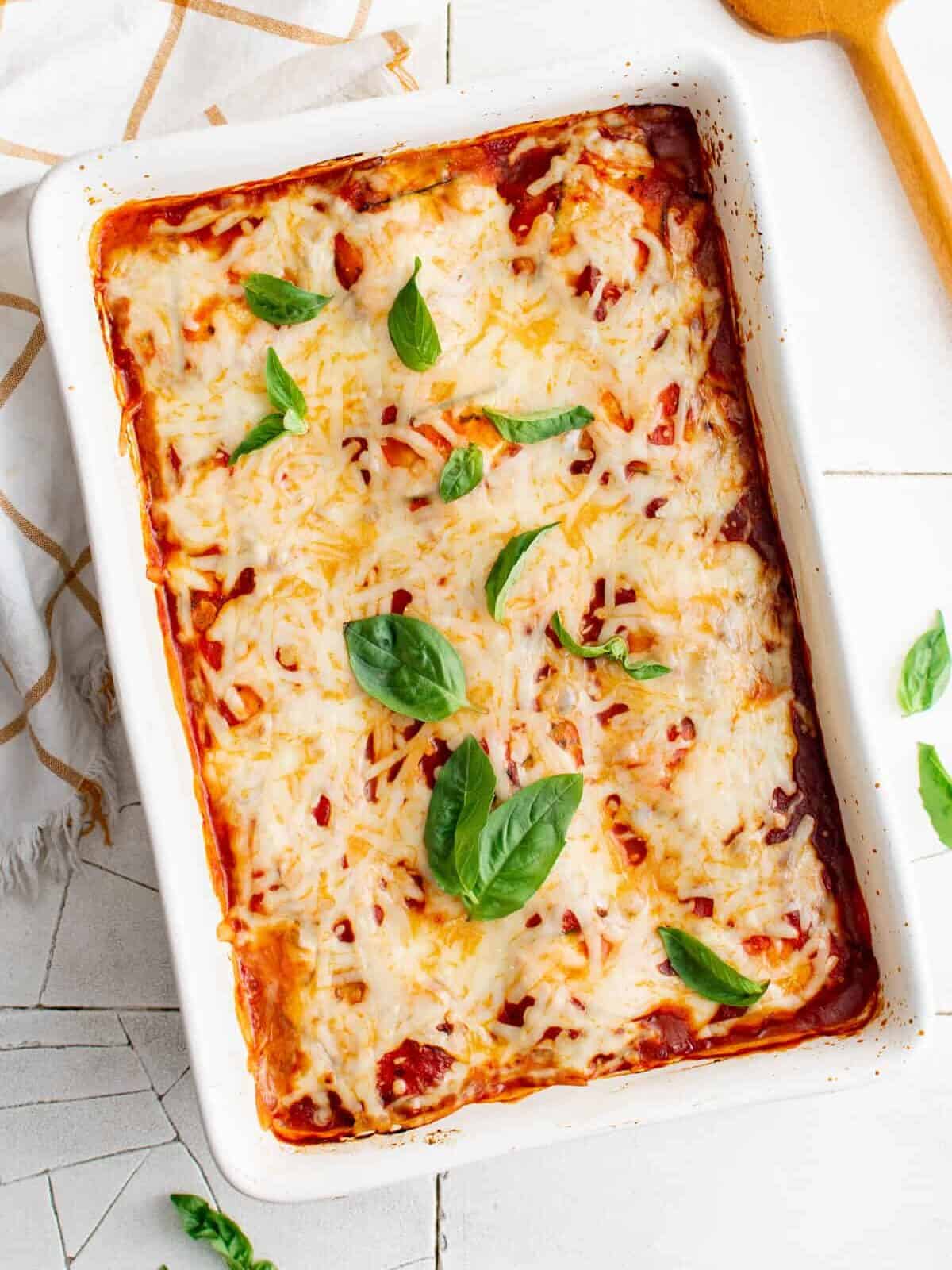 How to Store and Reheat
Store any leftover zucchini ravioli in an airtight container in the refrigerator for up to 4 days. Reheat in the microwave or oven until warmed through. I do not recommend freezing these because the zoodles will get too soggy after freezing and thawing.
What to Serve with Zucchini Ravioli
This keto ravioli recipe goes well with roasted Brussels sprouts, roasted mushrooms, garlic mashed cauliflower, or a Caprese salad.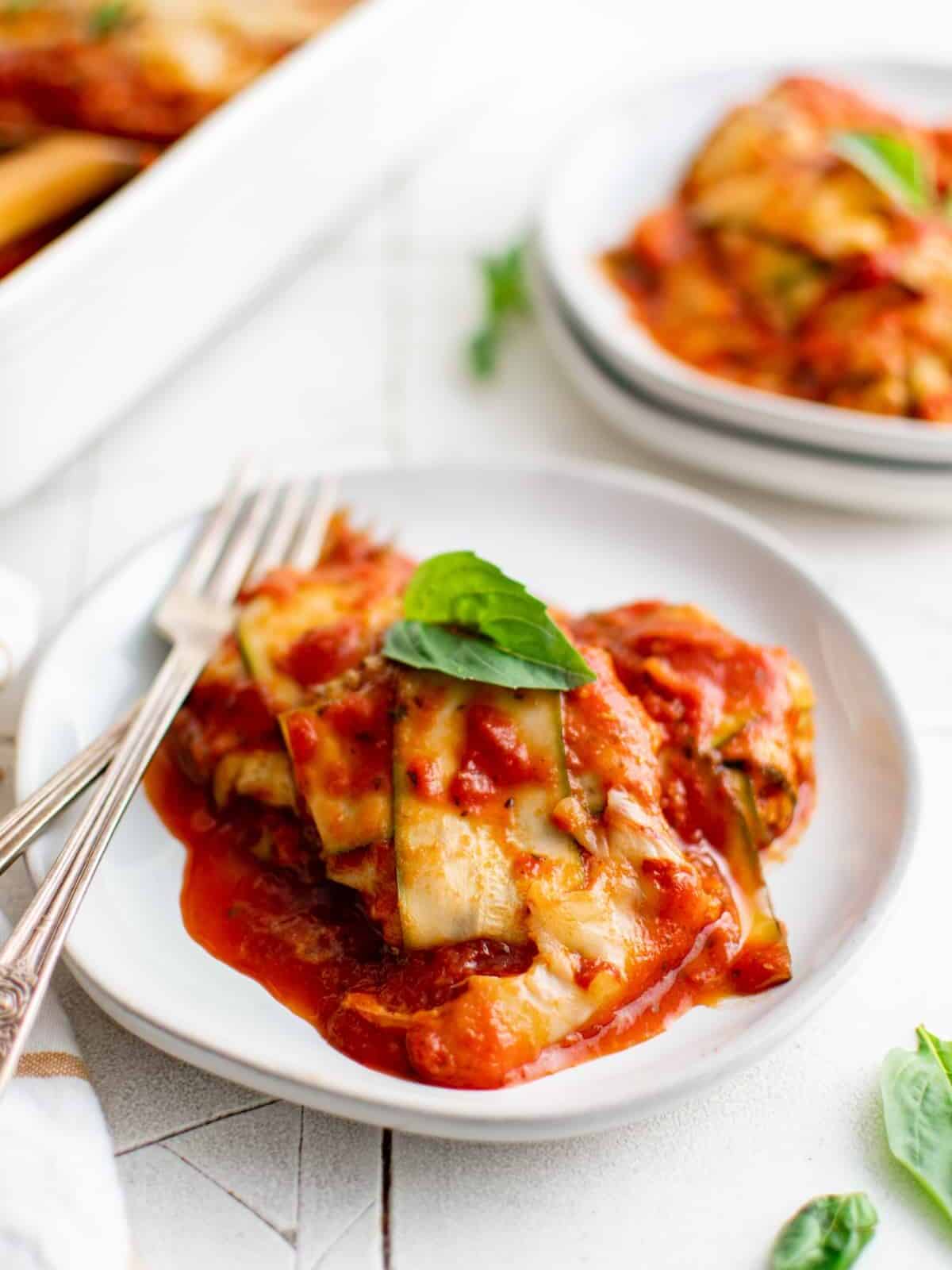 More Healthy Dinner Recipes We Love