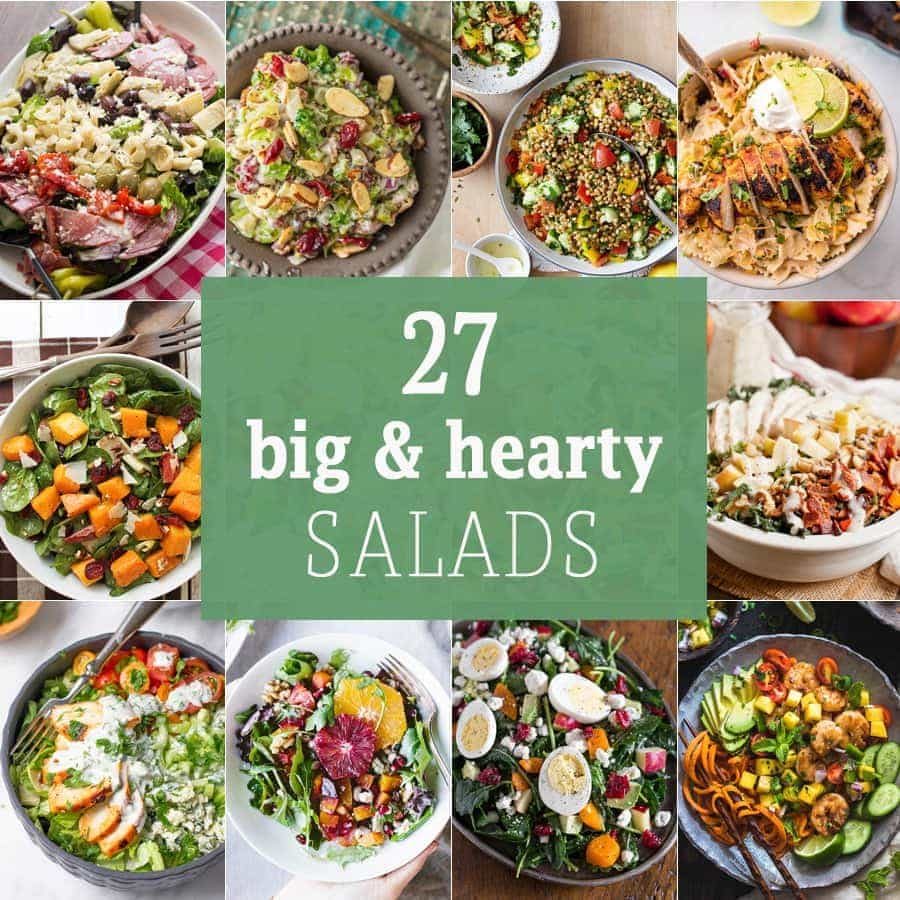 Hello! It's Maryanne from The Little Epicurean. Today we're talking salads. Before you sigh, I must emphasize that these aren't your boring or average side salads. We're sharing 27 big and hearty salads that won't leave you hungry. These salads will definitely spike your interest. Have you ever tried a Buffalo chicken salad? How about a shrimp salad bowl with mango salsa? Bon appétit!
Charred Broccoli Cranberry Almond Salad | The Cookie Rookie; This salad is a twist on the holiday classic, perfect for Thanksgiving, Christmas, or ANY time of year!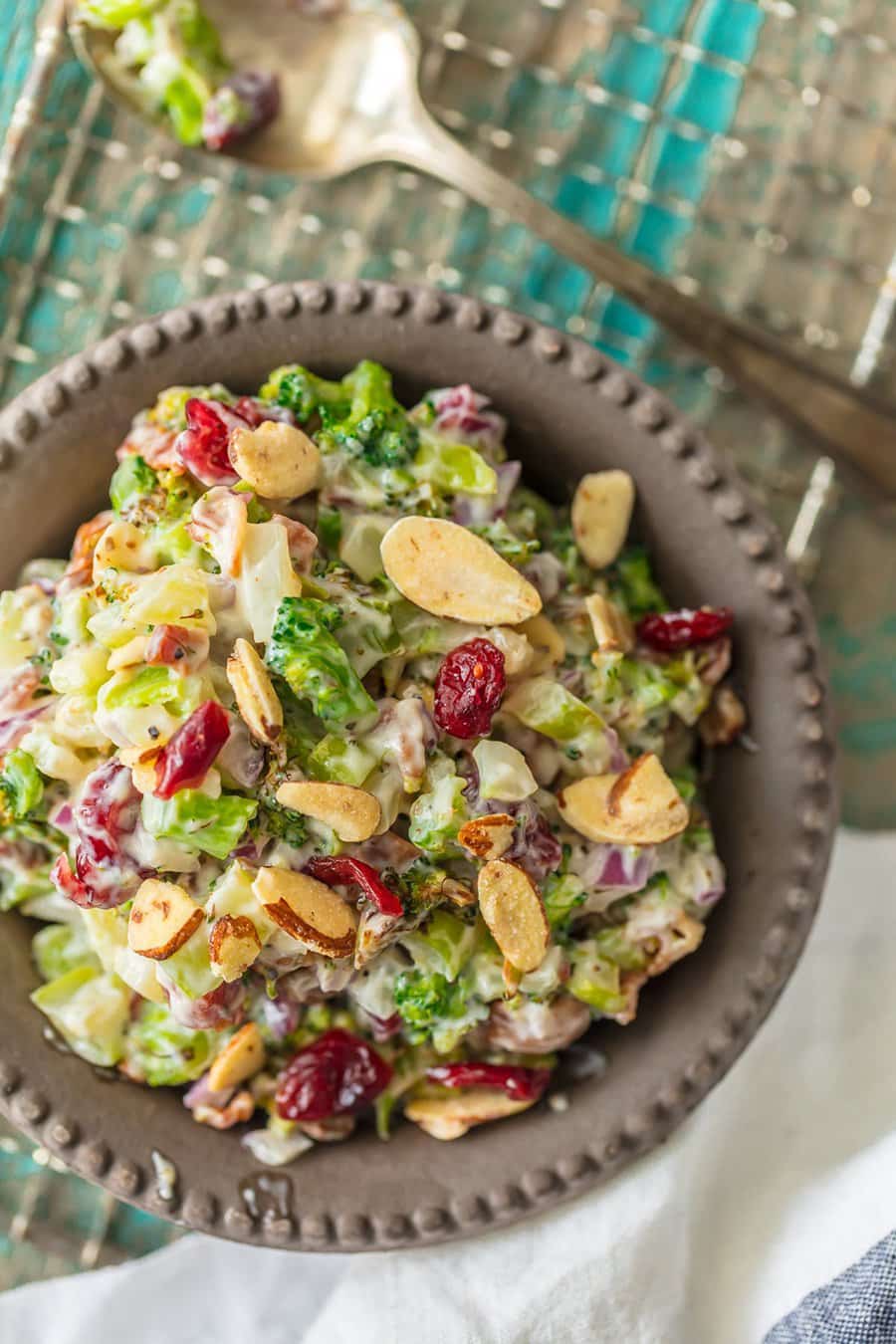 Autumn Butternut Squash Salad | The Little Epicurean; Enjoy fall flavors all year long with this salad bursting with squash, cranberries, pecans, parmesan, and more!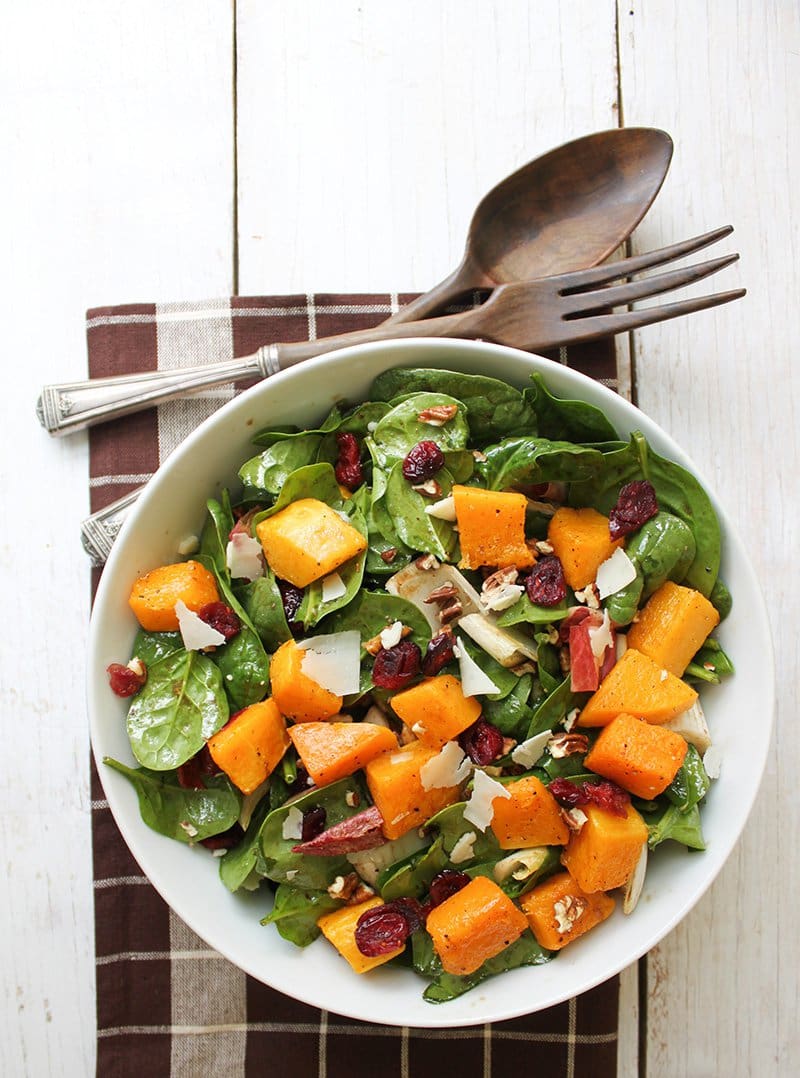 Chicken Enchilada Pasta Salad | The Cookie Rookie; Bursting with flavor, this enchilada pasta salad is super easy and sure to please a crowd. Customize it with toppings of your choice!
Blueberry Broccoli Spinach Salad with Poppyseed Ranch Dressing | Peas and Crayons; This green salad is full of color and flavor thanks to fresh blueberries, dried cranberries, and crumbled feta cheese. It's the perfect blend of savory and sweet all in one bite!
Grilled Buffalo Chicken Salad | Wholefully; Cool and creamy meets warm and spicy in this grilled buffalo chicken salad. Even better, you only need 20 minutes to make it!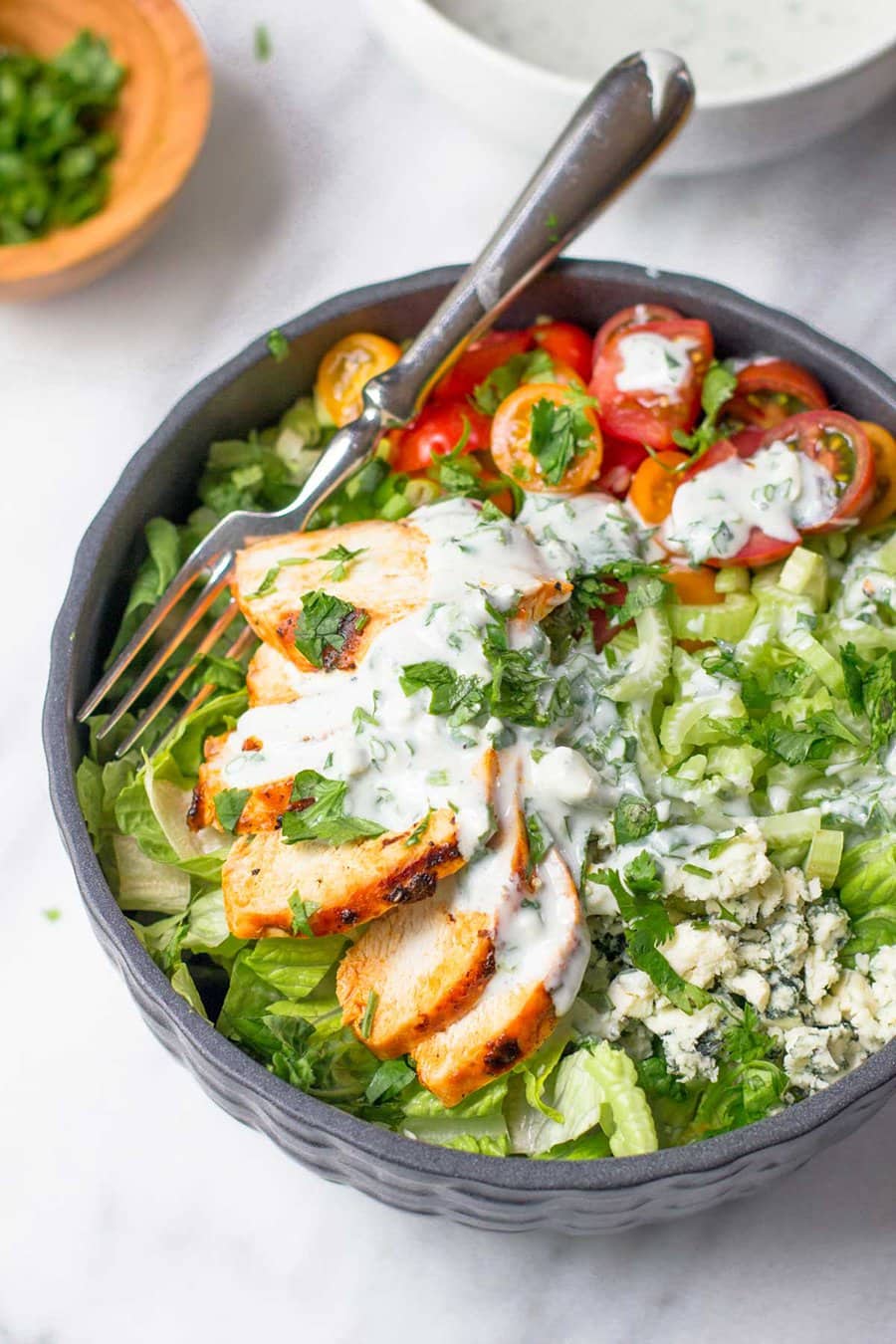 Grain Salad with Fresh Lemon & Herbs | Natural Girl Modern World; A simple, delicious grain salad packed with color AND flavor all thanks to fresh seasonal veggies!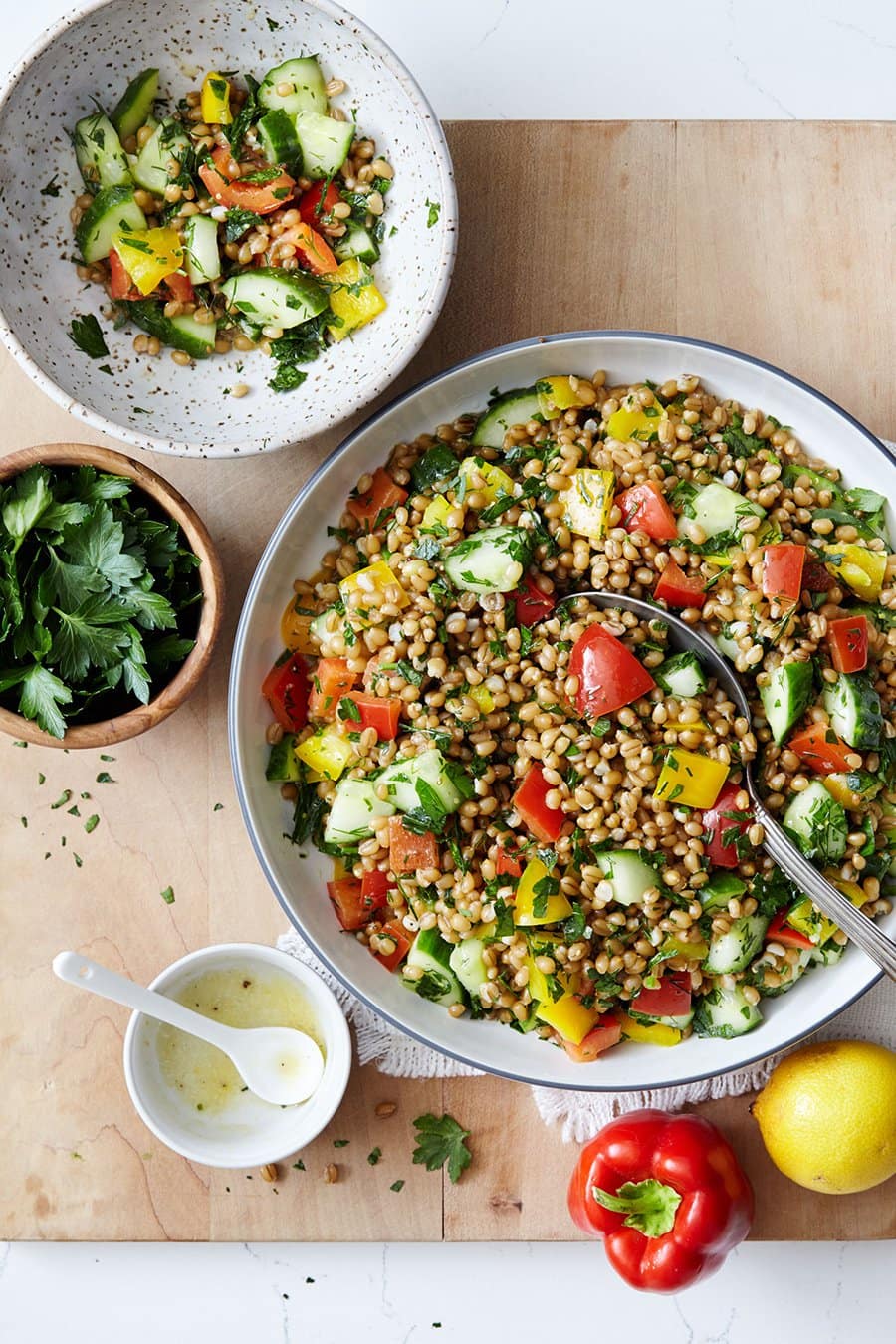 Pizza Salad with Homemade Gluten-Free Croutons | Iowa Girl Eats; Have your salad AND your pizza in this hearty and flavor-packed pizza salad. Homemade croutons give the salad an extra crunch!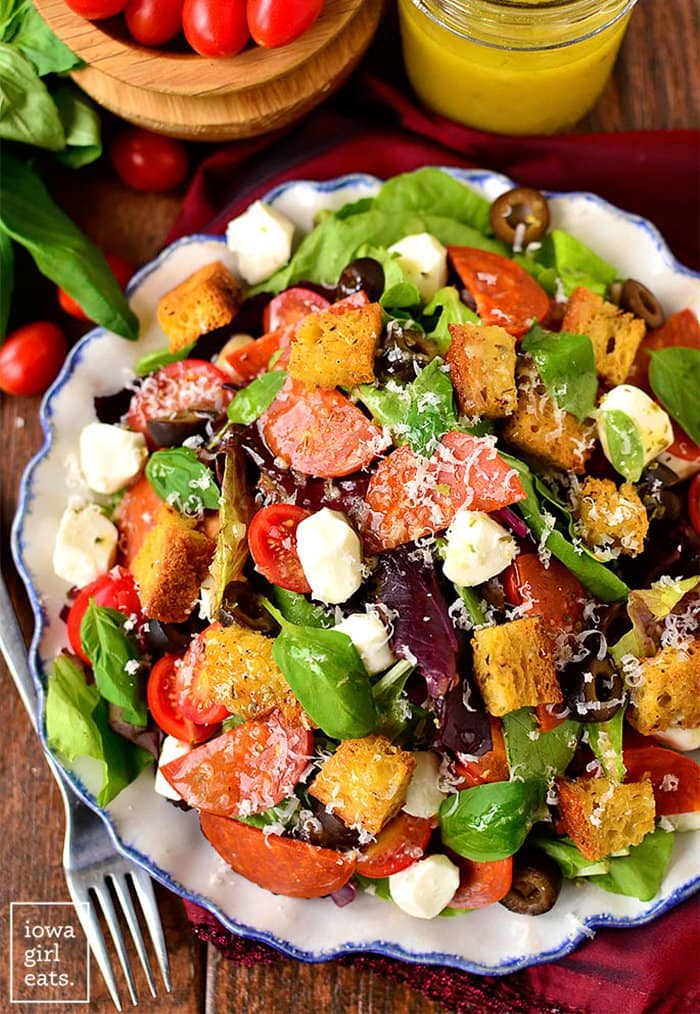 Buffalo Chicken Taco Salad | Peas and Crayons; This buffalo chicken taco salad is perfect for Taco Tuesday and any other day of the week!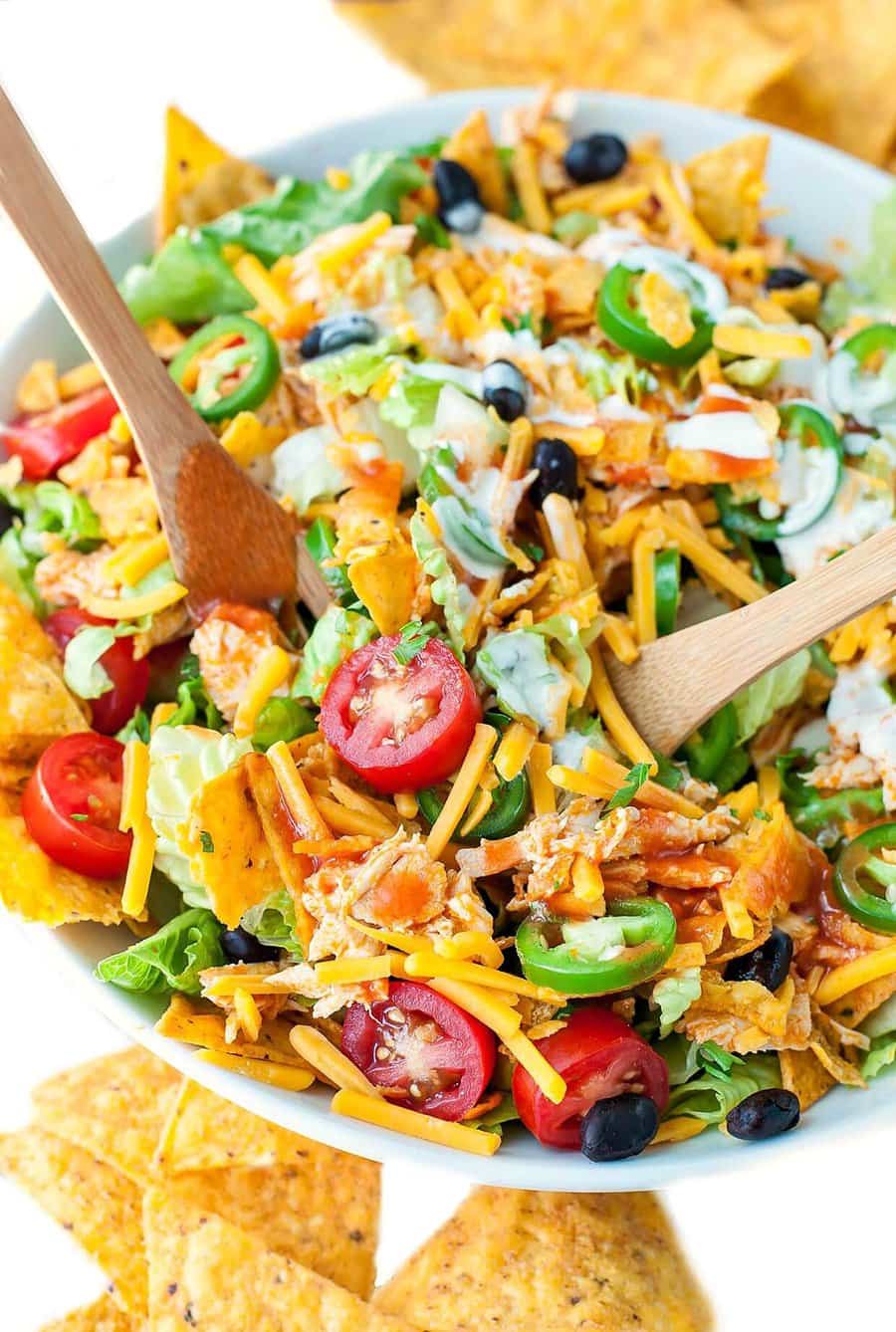 Grilled Tequila Lime Chicken Salad | The Roasted Root; Enjoy a fresh salad topped with grilled chicken and a homemade tequila lime vinaigrette! The perfect summertime meal.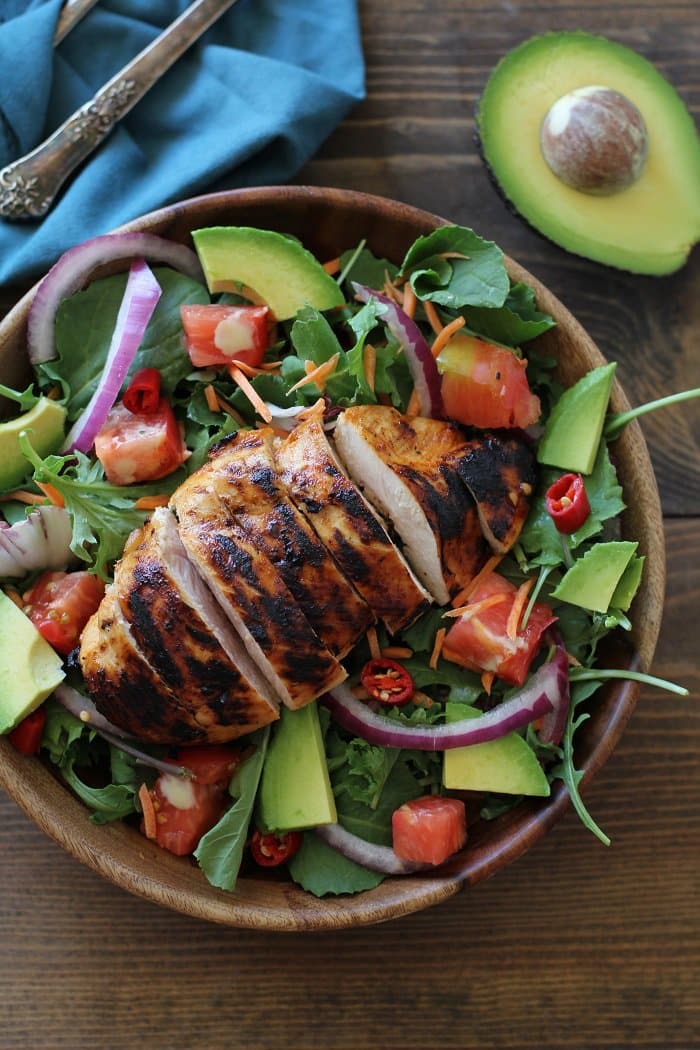 Grilled Chicken Taco Salad | Saving Room for Dessert; A delicious grilled chicken taco salad topped with avocado, grilled corn, and spicy homemade tortilla chips.