Enchilada stuffed pepper casserole is a family friendly Mexican dinner that's SO easy to make! Watch our recipe video tutorial to see how easy this casserole recipe is!
Your family will love this ENCHILADA STUFFED PEPPER CASSEROLE, an easy weeknight meal so delicious and full of flavor.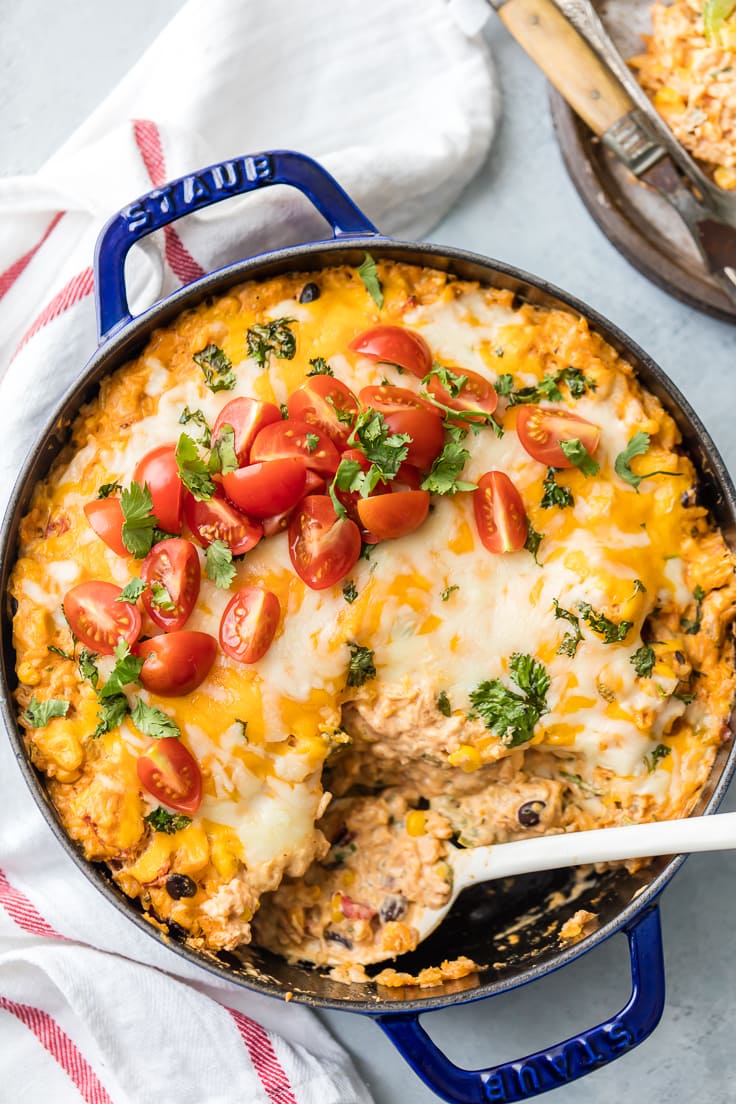 I can't tell you how excited I am for this recipe!! I have been wanting to make this ENCHILADA STUFFED PEPPER CASSEROLE forever, and today is the day!! My hairdresser (HI SUMMER!!) is one of the best cooks ever, and she always gives me recipe ideas. We chat back and forth about what we love to make, and she told me about this amazing family favorite!! She actually wrote out the entire recipe in text and sent it to me. I could tell right away it was a winner, but I put my spin on it. Meaning, I made it less healthy. I can't stop myself!! But you can read in the notes below how to slim it back down, and success was had by all. It's delicious, easy, flavorful, and fast.
Enchilada stuffed pepper casserole is the perfect weeknight meal for any time of the year!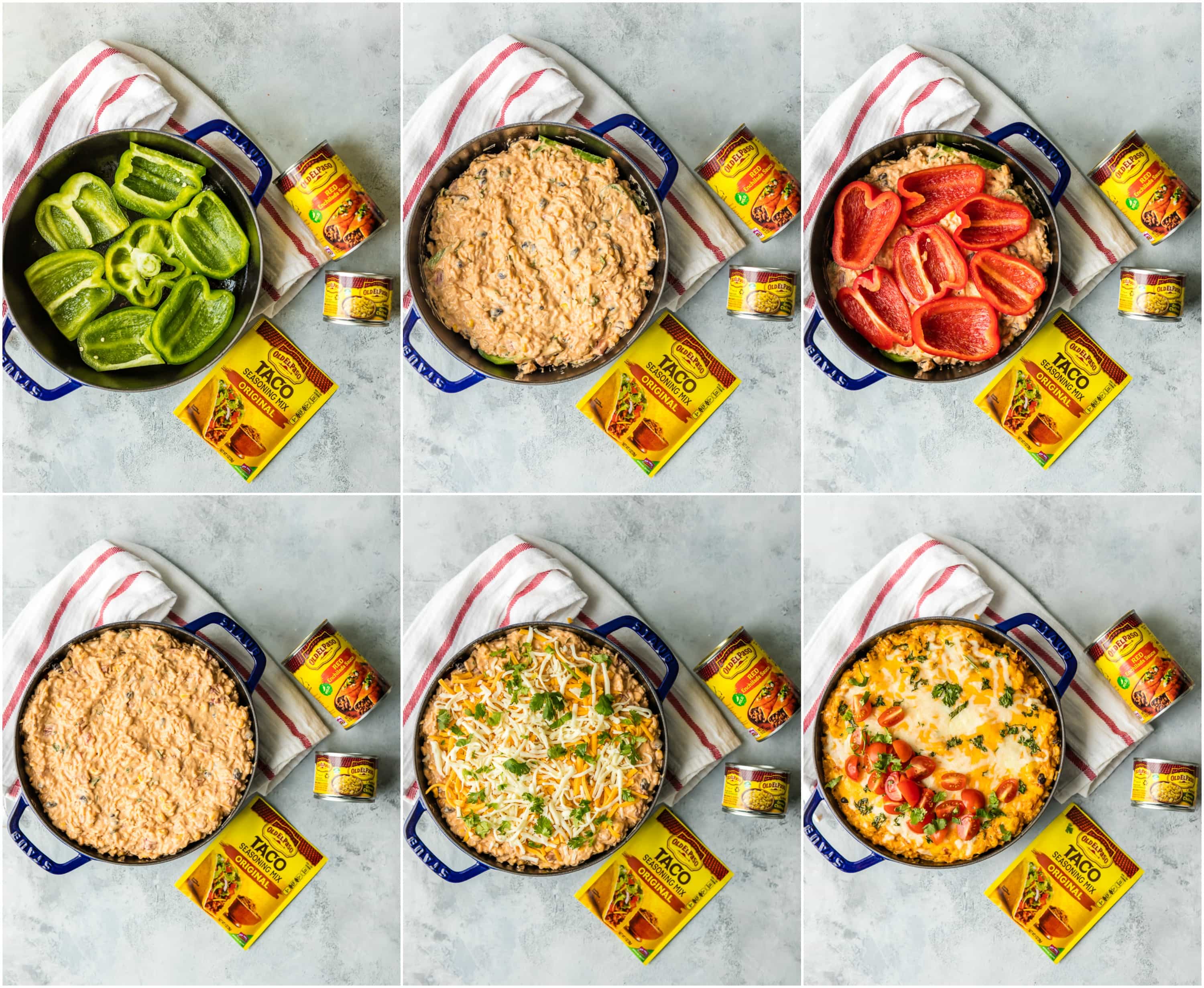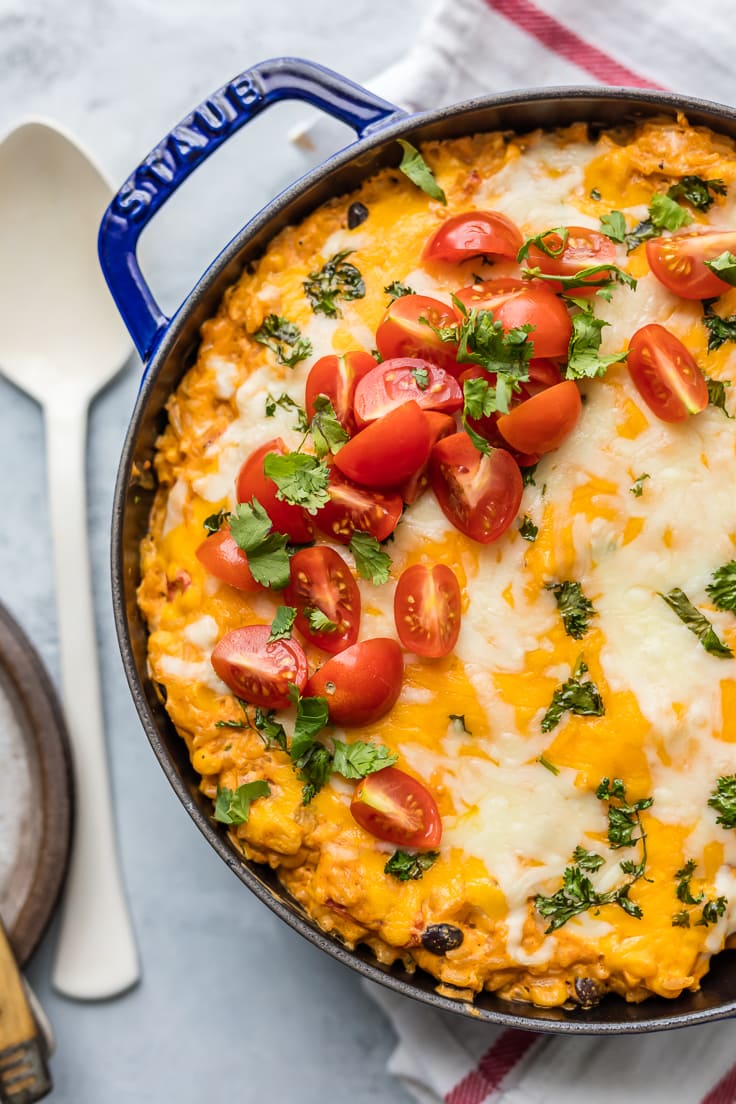 Summer is a genius, this recipe is GOLD. What I love most about it is how easy it is to customize and make your own. Want to make it healthier? Skip the cheese. Want to add some protein? Throw in some rotisserie chicken or browned hamburger. Want to make it spicy? Dice up some jalapeños and go wild! The sky is the limit and I couldn't be more obsessed. This baby is right up my alley. SO YUM!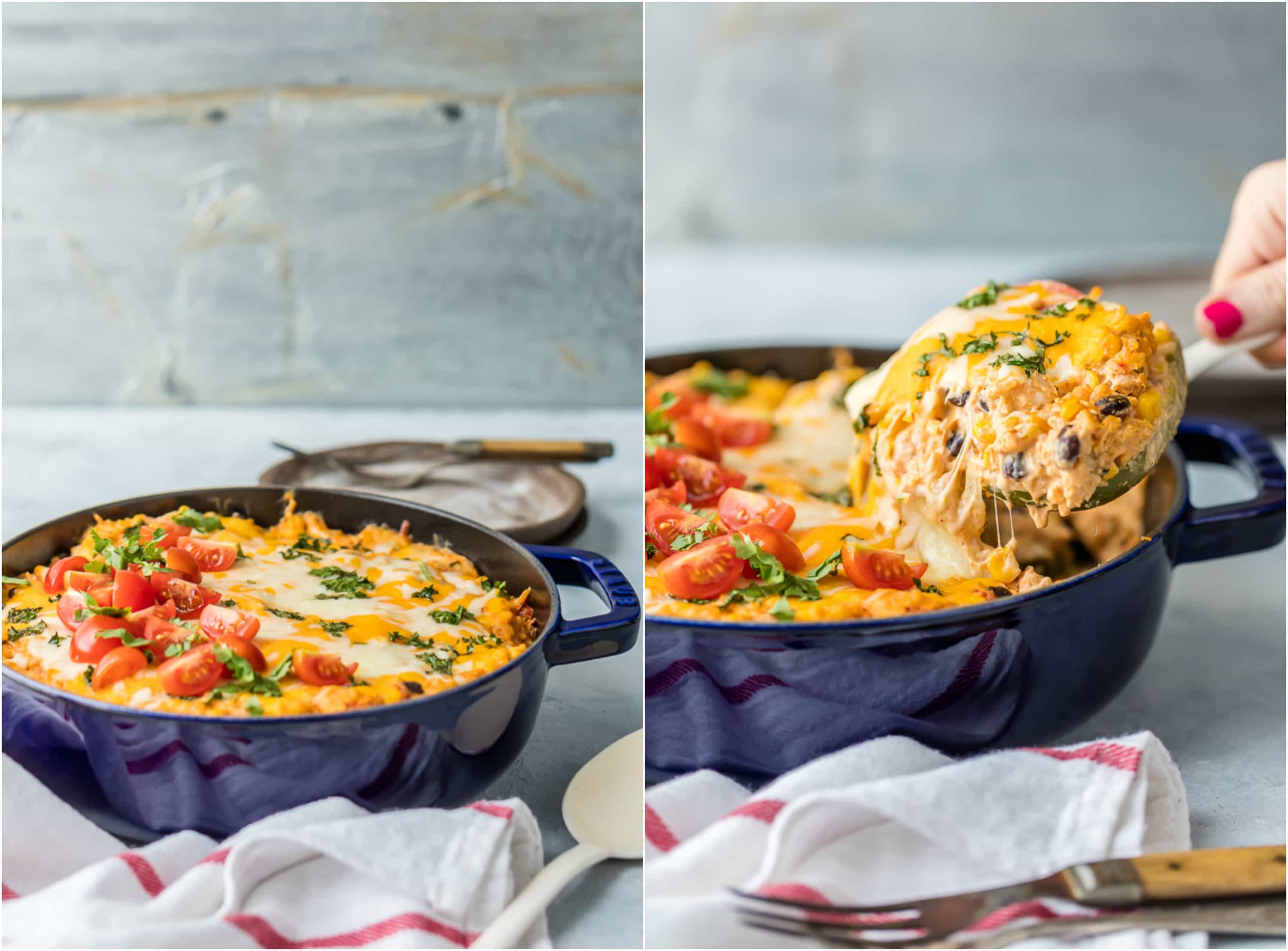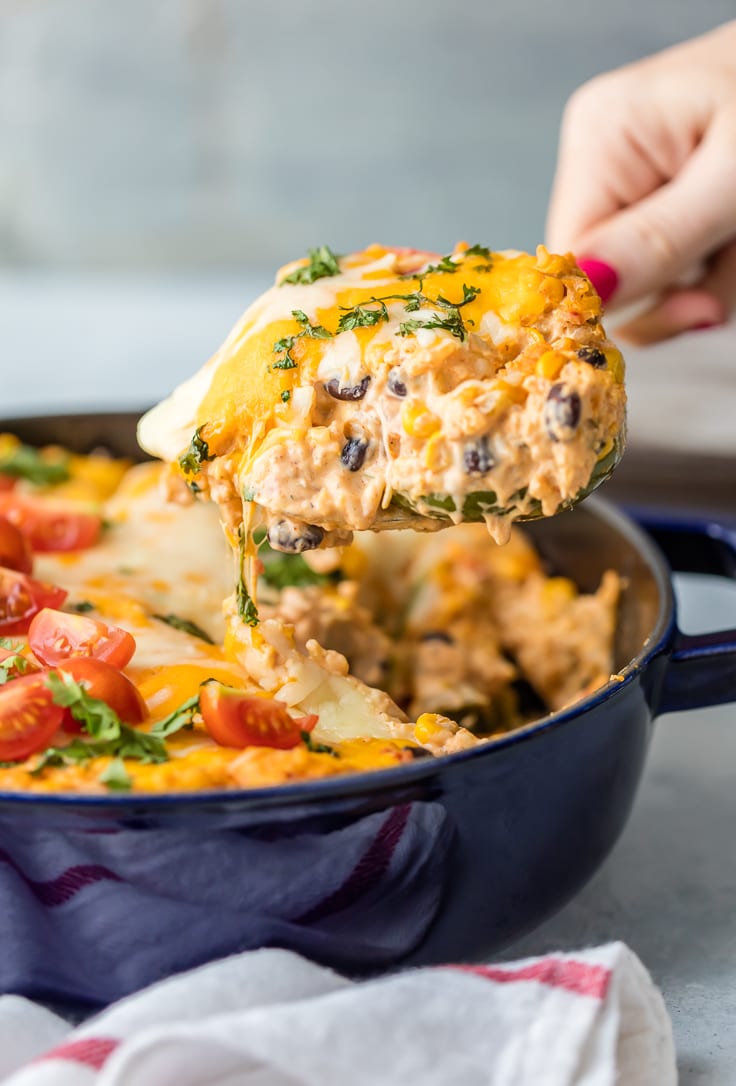 This recipe celebrates the one year mark of my partnership with Old El Paso. It's my longest brand partnership and I am so honored to be working with those fine ladies and gents. I have learned so much, eaten SO well, and had so much fun. I just signed on for another year, so you can look forward to more Tex-Mex creations in your future. For this recipe I used their Chopped Green Chiles (my FAVE), their Red Enchilada Sauce, and of course their Original Taco Seasoning. Old El Paso makes creating beautiful and tasty dishes for your family so fun, easy, and quick. THE BEST.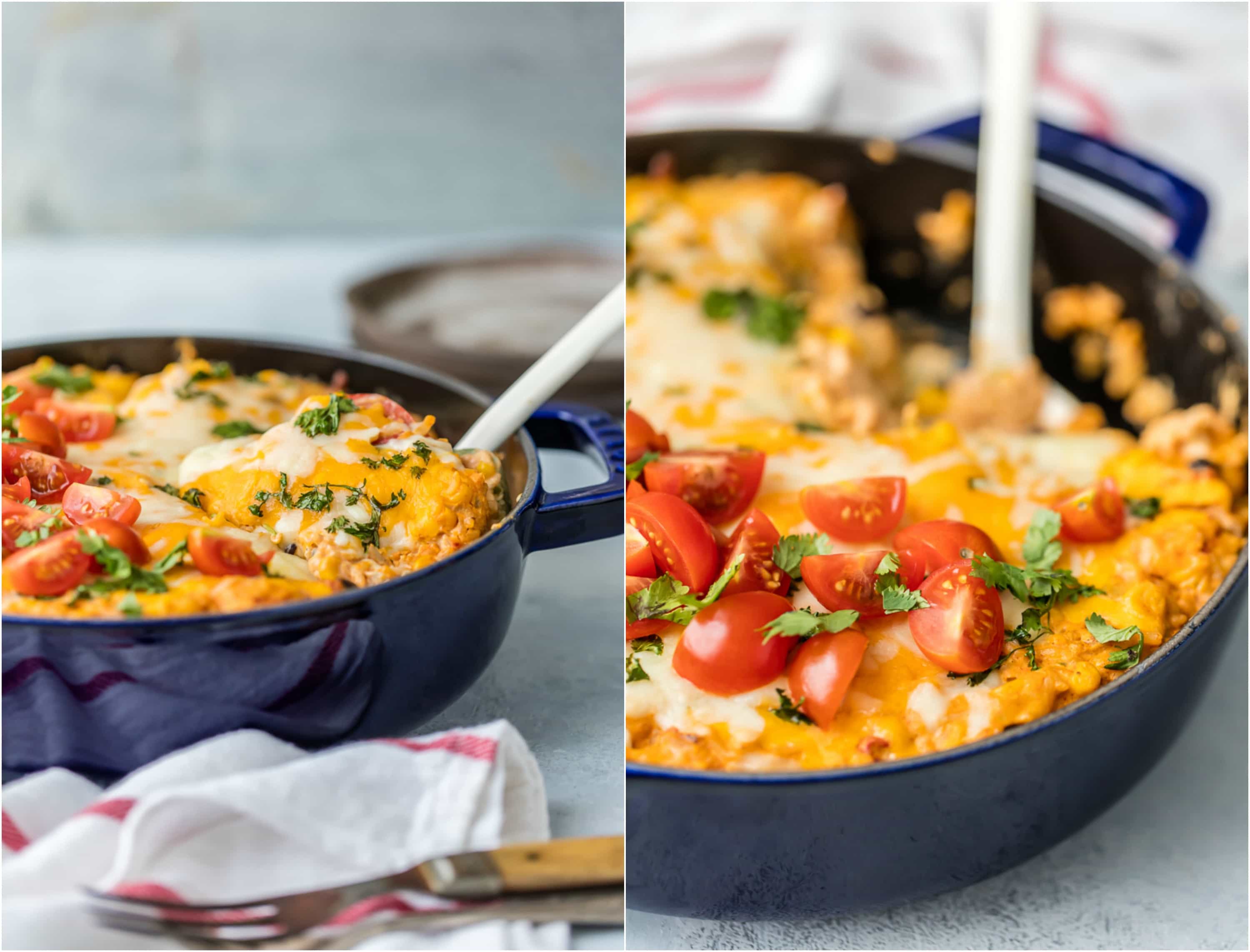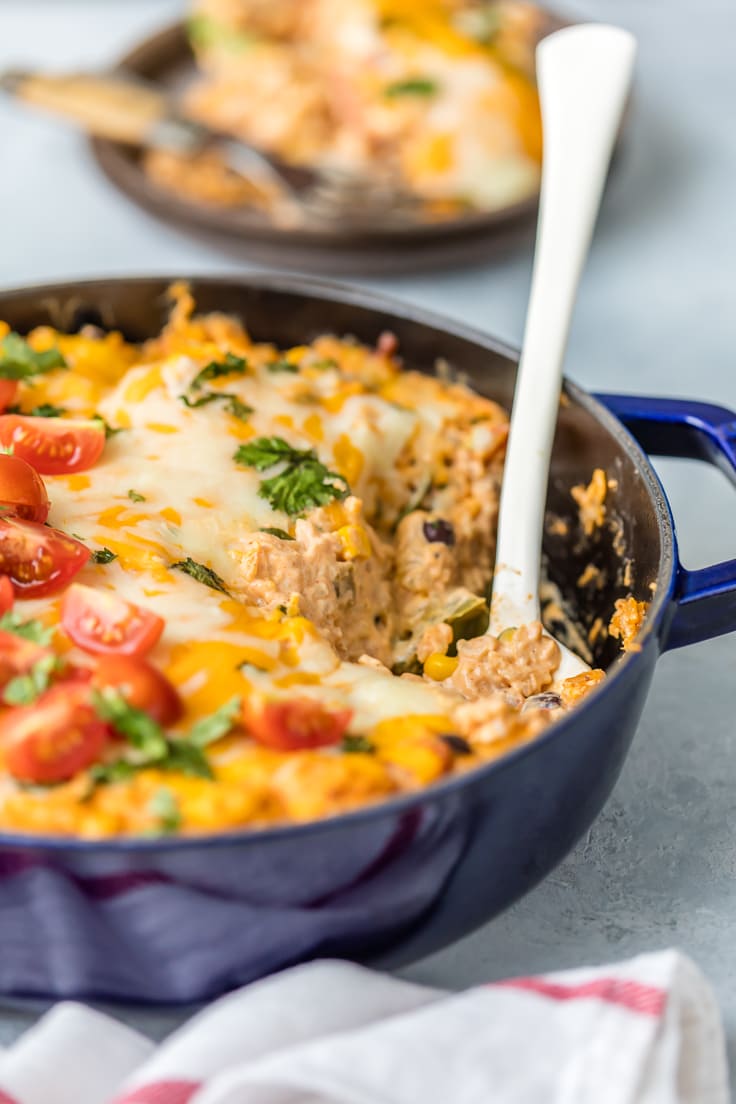 If you guys love this recipe, please thank my hairdresser, Summer. It's all her! Her family eats this good on the nightly. Aren't you jealous? Thanks Summer for walking me through this gem.
This stuffed pepper enchilada casserole recipe will be in our family menu plan from now on!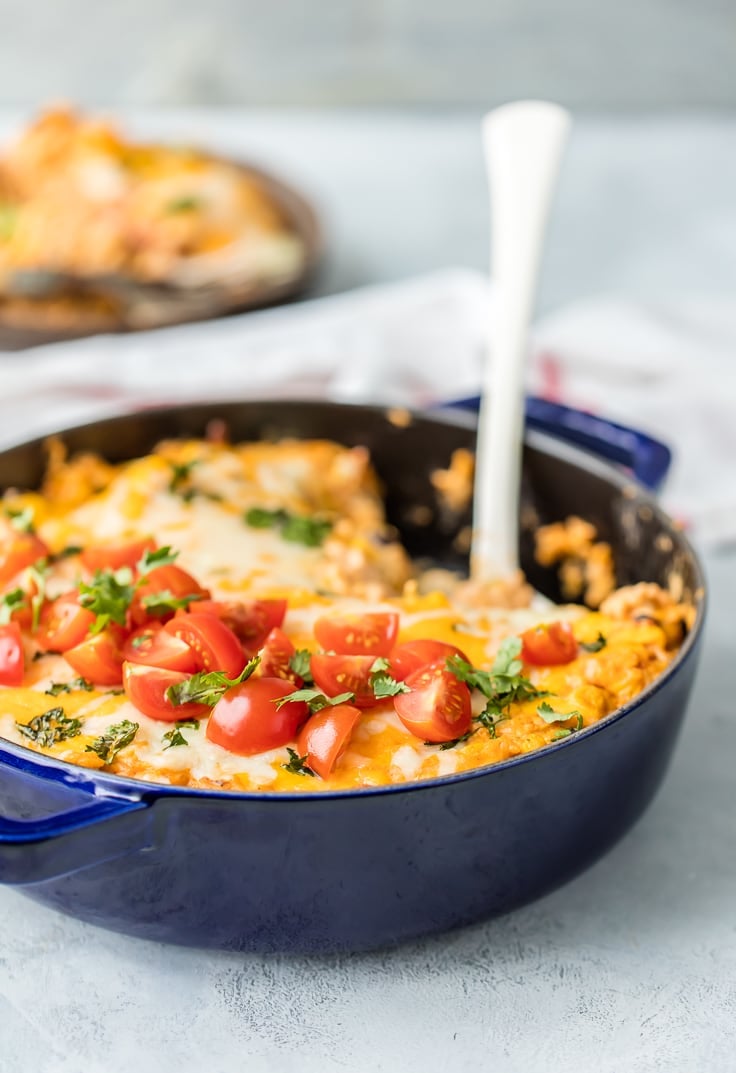 Enjoy!!
This post has been sponsored by Old El Paso. All opinions are 100% mine. Thank you SO much for supporting the brands that help support The Cookie Rookie!