Breakfast pizza is so good and so easy to make! You are going to want to double this recipe because everyone goes back for seconds. The toppings are endless, so get creative! This breakfast pizza is perfect for brunch, Christmas morning breakfast, Easter Brunch, or just any ol' weekend.
i haven't posted in what seems like FOREVER!!! i've been neglecting my cause—my domestic goddess cause!! things have been pretty crazy lately. wedding planning, house shopping, dealing with my rowdy animal children…EXCITING STUFF!! really things are so fun right now. this year is already beginning as the best of my life…and if i'm going to be the wifey i want to be…i need to continue learning my way around a kitchen!
so i interrupt my wedding planning and house hunting to bring you…BREAKFAST PIZZA. our family has been eating this since 1991 (according to my mother's impeccable recipe cards). this is my very favorite breakfast she makes, and i always request that she makes it on Christmas morning. this year…i requested that she teach me how to make it on Christmas morning!!! (times, they are a-changin!)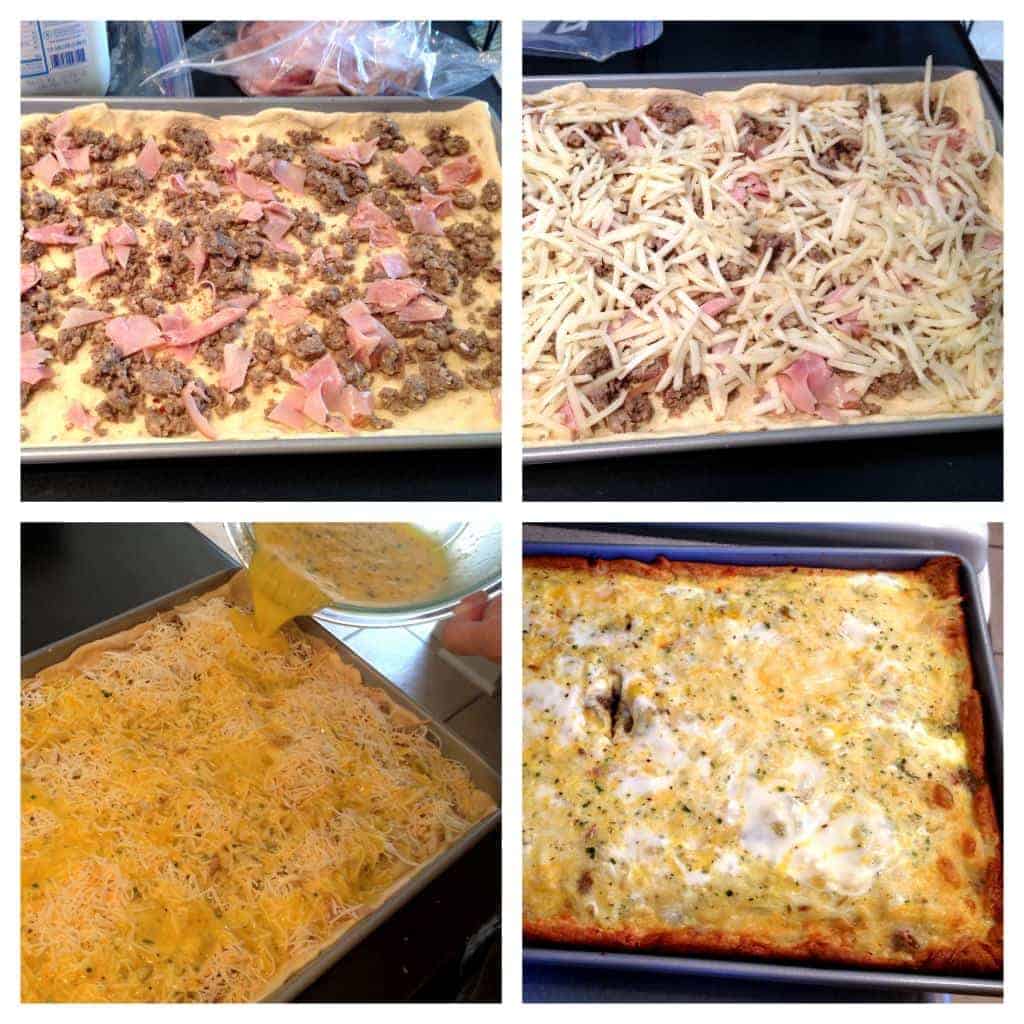 the detailed recipe is in the print-out below, but here are a few valuable tips from mama Gall that you should know before making this treat:
*Let the rolls warm 15 minutes before using – this will make working the dough much easier.
*If using a pizza pan – be sure to place a lined cookie sheet under to catch drippings.
*I almost always double this recipe it is so good.
*If doubling, you can bake this in a casserole dish or a sheet-cake pan, but will need to bake a little longer.
*Feel free to add your favorite herbs, cheese, meats and vegetables.
*I often use cooked bacon, ham, sauteed onions, a little Gruyere Cheese.
get creative! there are so many options for making this recipe your own.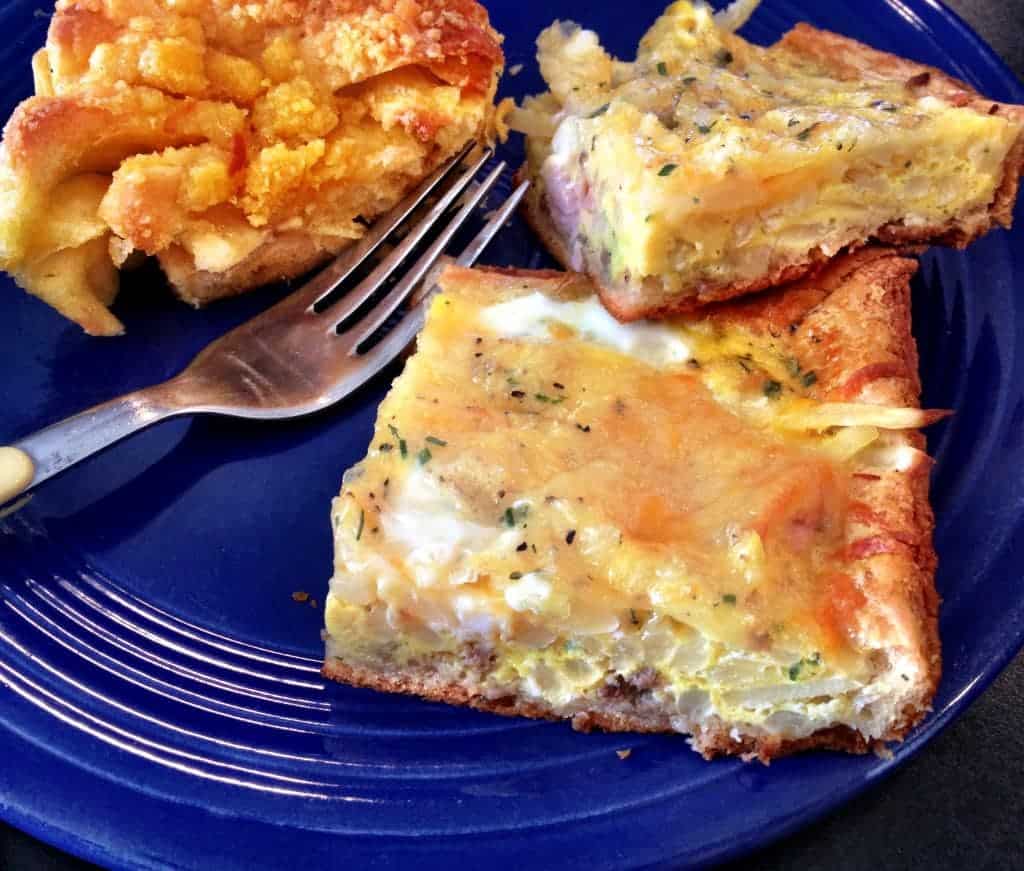 yum!!!
i need some people to come visit us so i can make this breakfast every morning :)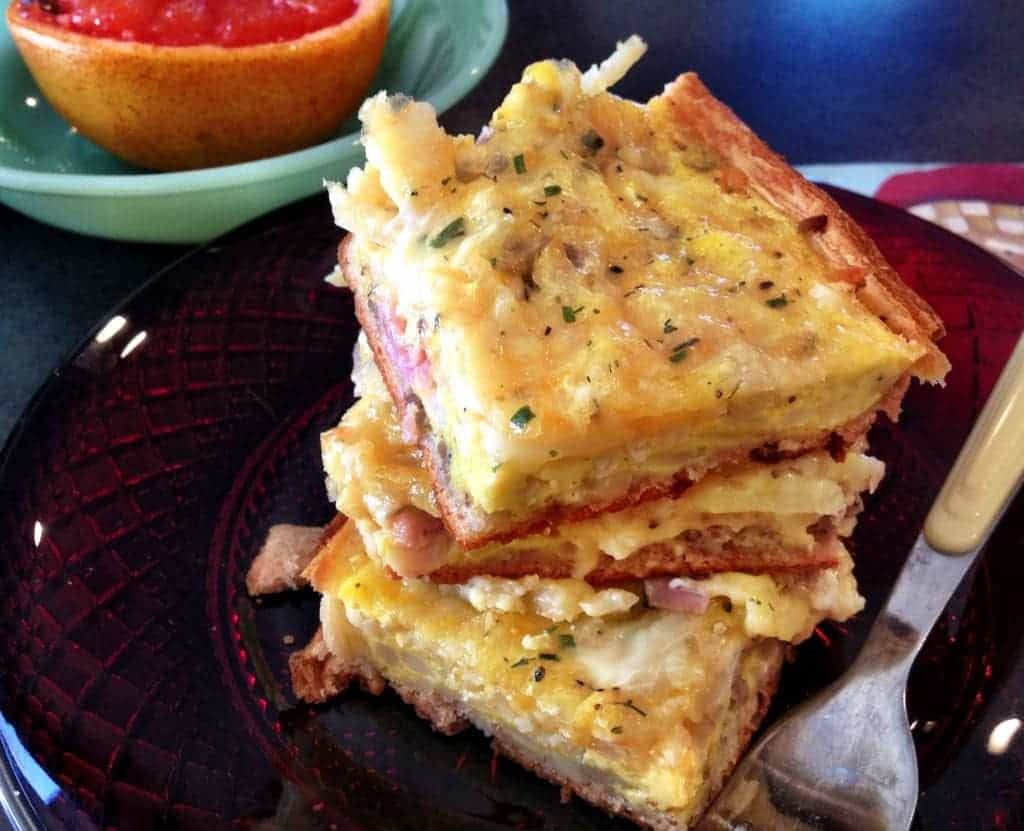 you better come visit soon. because scout has her eye on this recipe as well!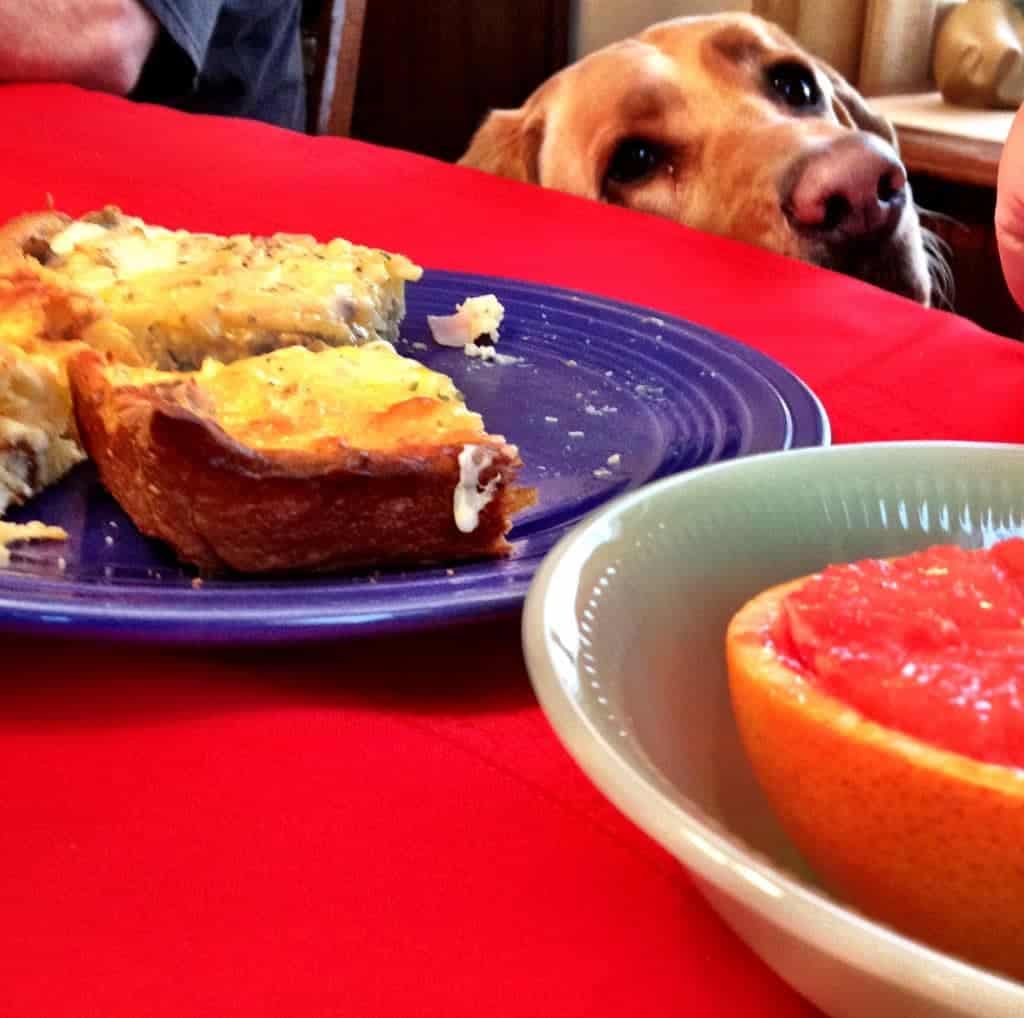 looking for more breakfast ides?? check these out: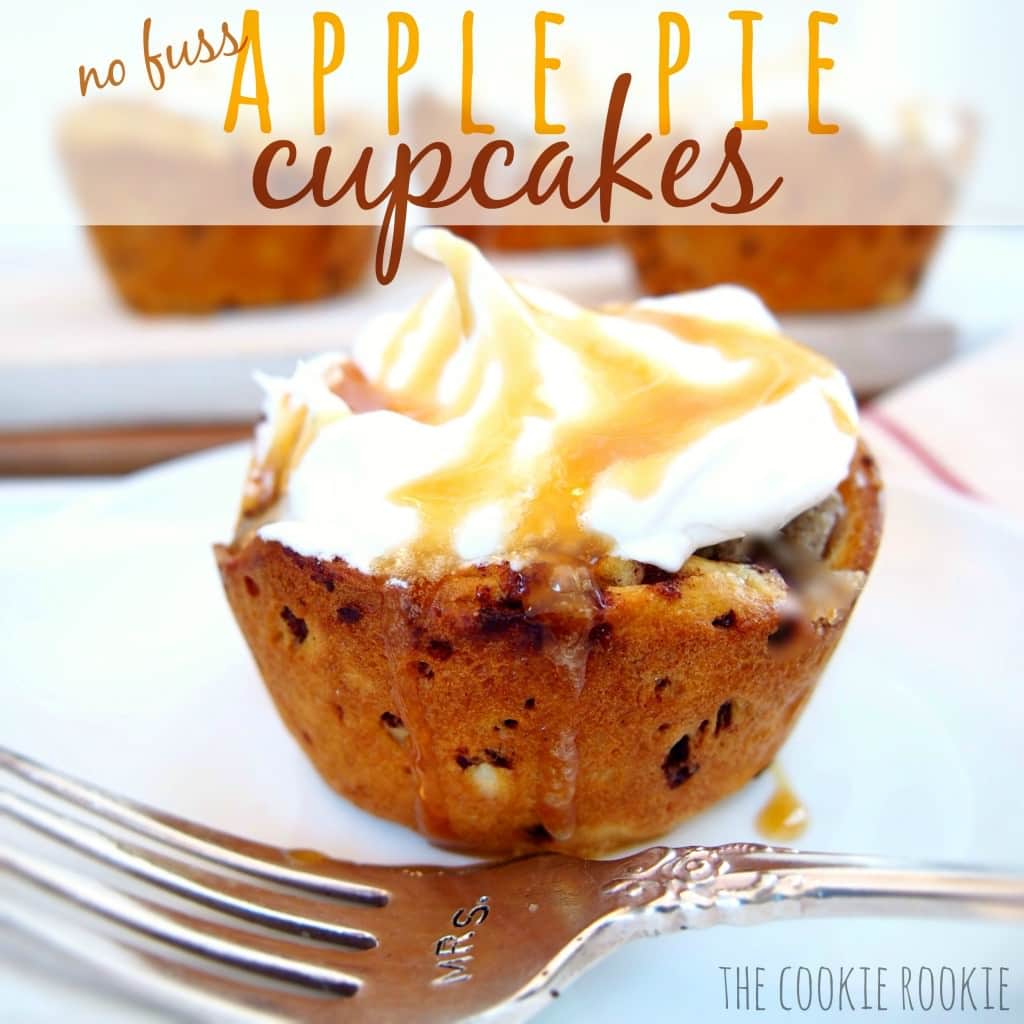 PUMPKIN NOG FRENCH TOAST BAKE: