These EASY Garlic Butter Hawaiian Rolls are literally the best rolls I have EVER TASTED! Made in just minutes and SO easy, the perfect bread side for Thanksgiving, Christmas, or any holiday!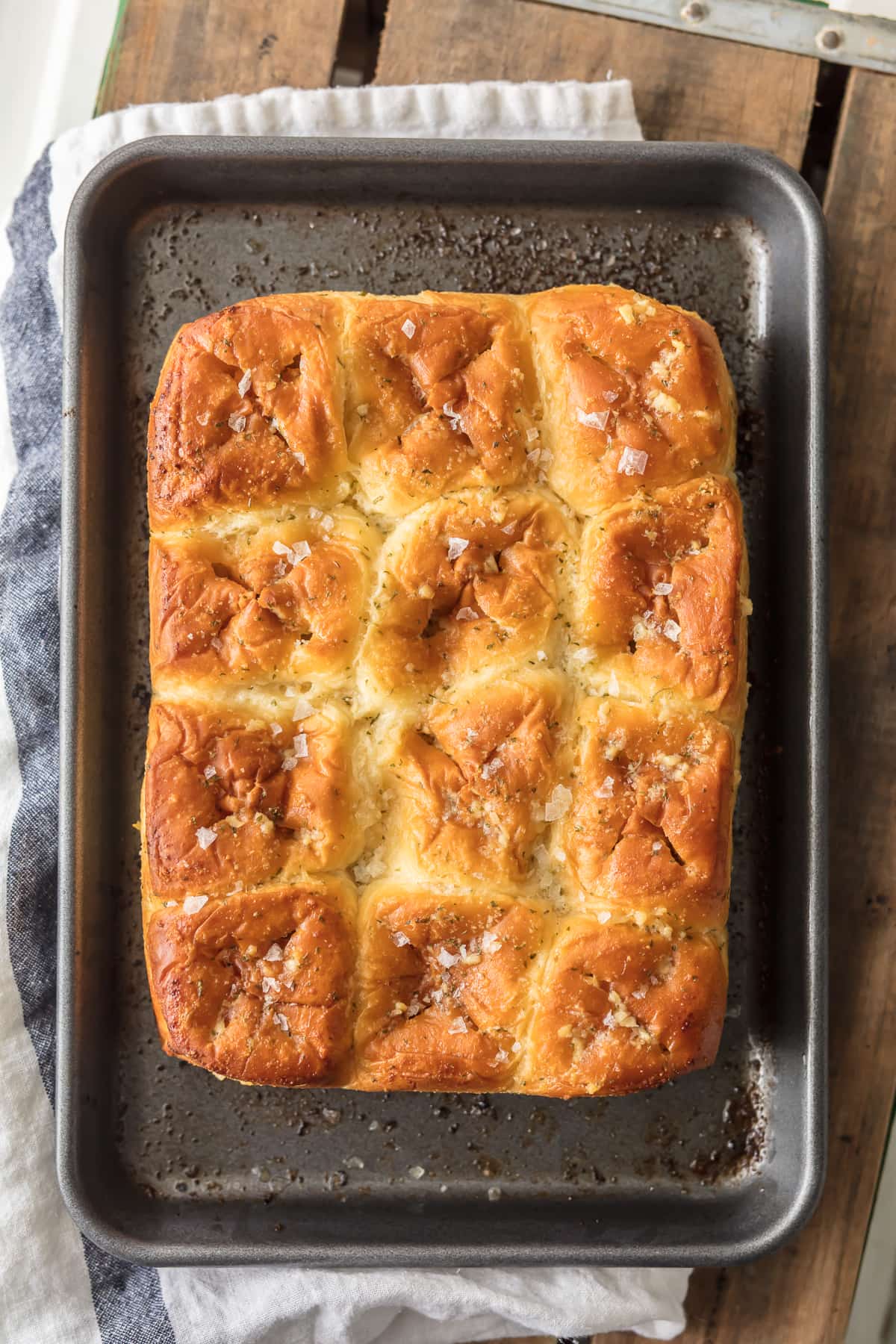 Are you guys ready for the absolute BEST ROLLS I'VE EVER TASTED! I mean…they're so simple its almost embarrassing, but they are SO delicious. Made with a base of King's Hawaiian Rolls (Not sponsored, I just love them!), these SUPER EASY GARLIC BUTTER HAWAIIAN ROLLS are going to be my very favorite thing at this year's Thanksgiving. I'm not exaggerating. I tasted them, was blown away, and then proceeded to eat 4 more. Sorry, not sorry! When mom had the idea to simply dress up Hawaiian rolls, I knew I would love it. I love easy recipes, and it doesn't get easier than this. The rolls soak up so much of the garlic, butter, and salt, to make the ULTIMATE dinner rolls, you won't be disappointed! I just wish I had about 3 more pans of these to eat for dinner tonight!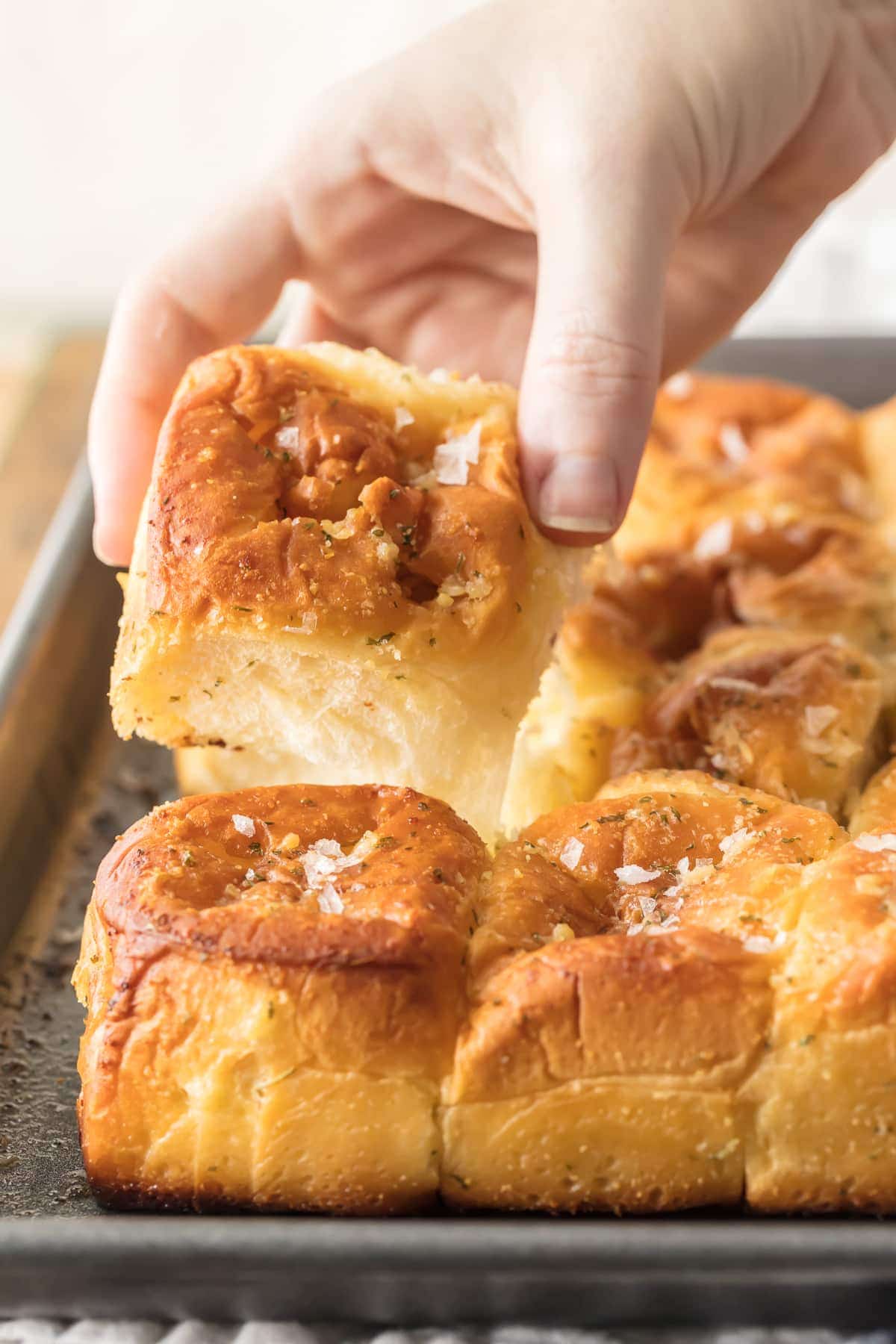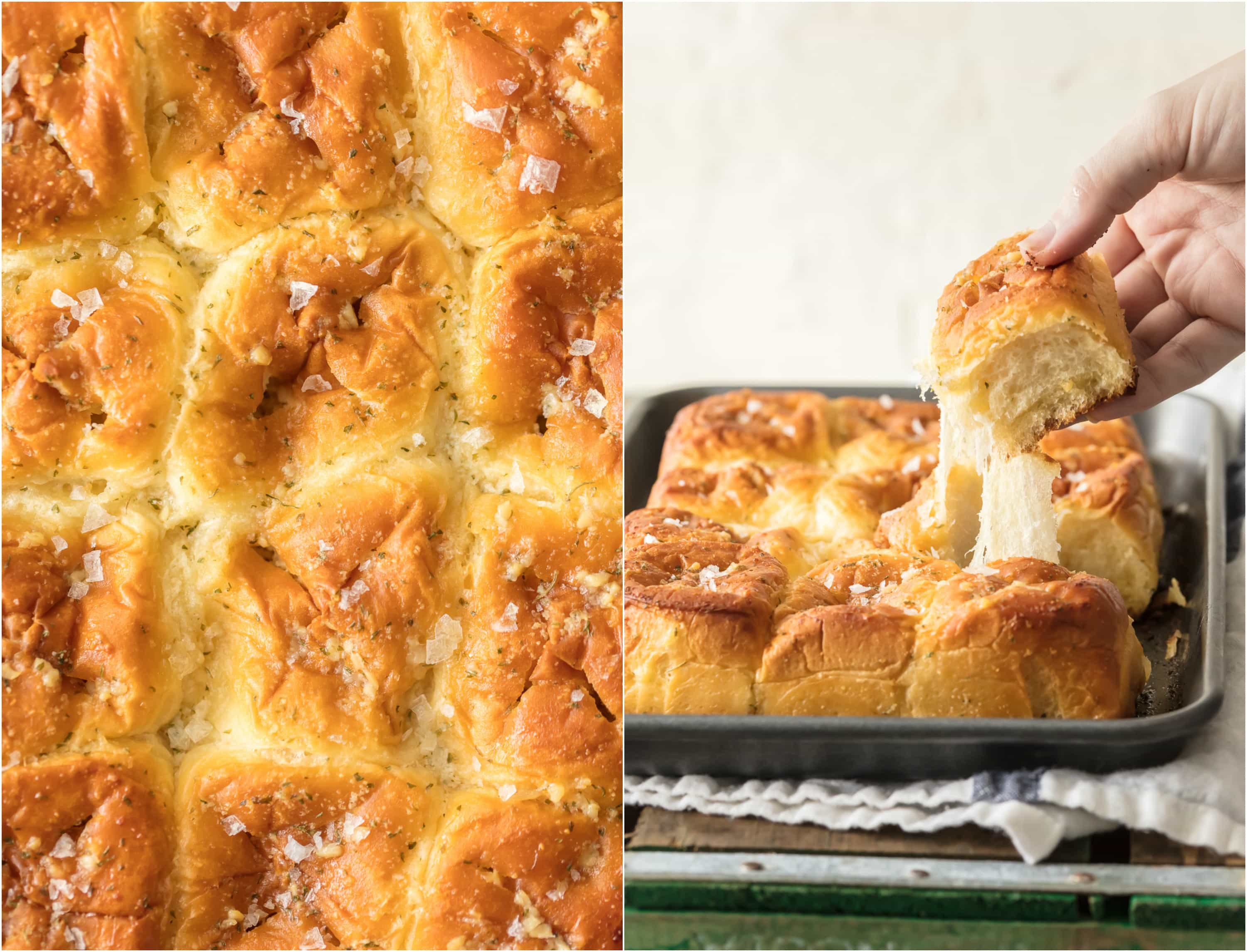 You've all seen those baked sandwich sliders with the top of the rolls doused in butter and herbs? This is the same idea. And its a great one. You just butter the bottom of the pan, place the rolls (still connected, as little work as possible!) onto the pan, and brush with gobs and gobs of garlic butter and sea salt. You guys…its perfection. I really don't even know how to fill this post with words because of just how simple it all is, but trust me, its delicious. Or don't trust me and try it for yourself. You won't regret it!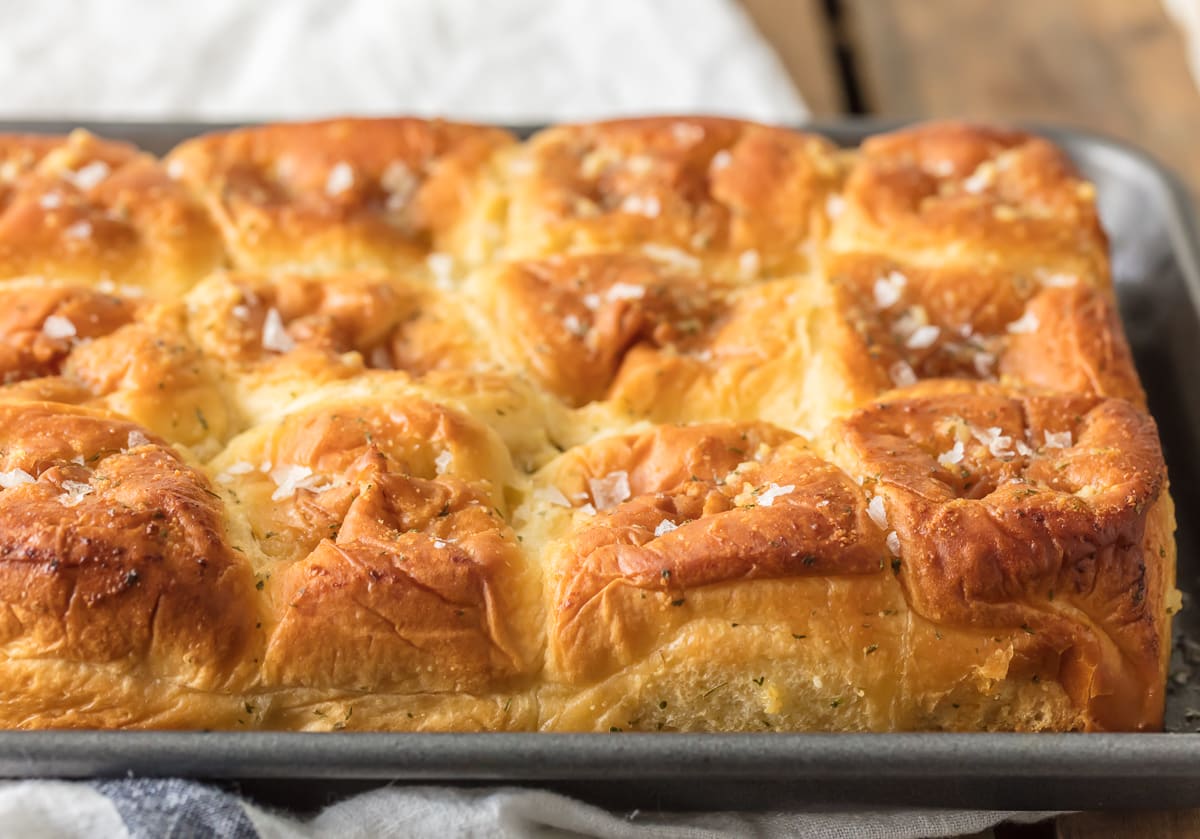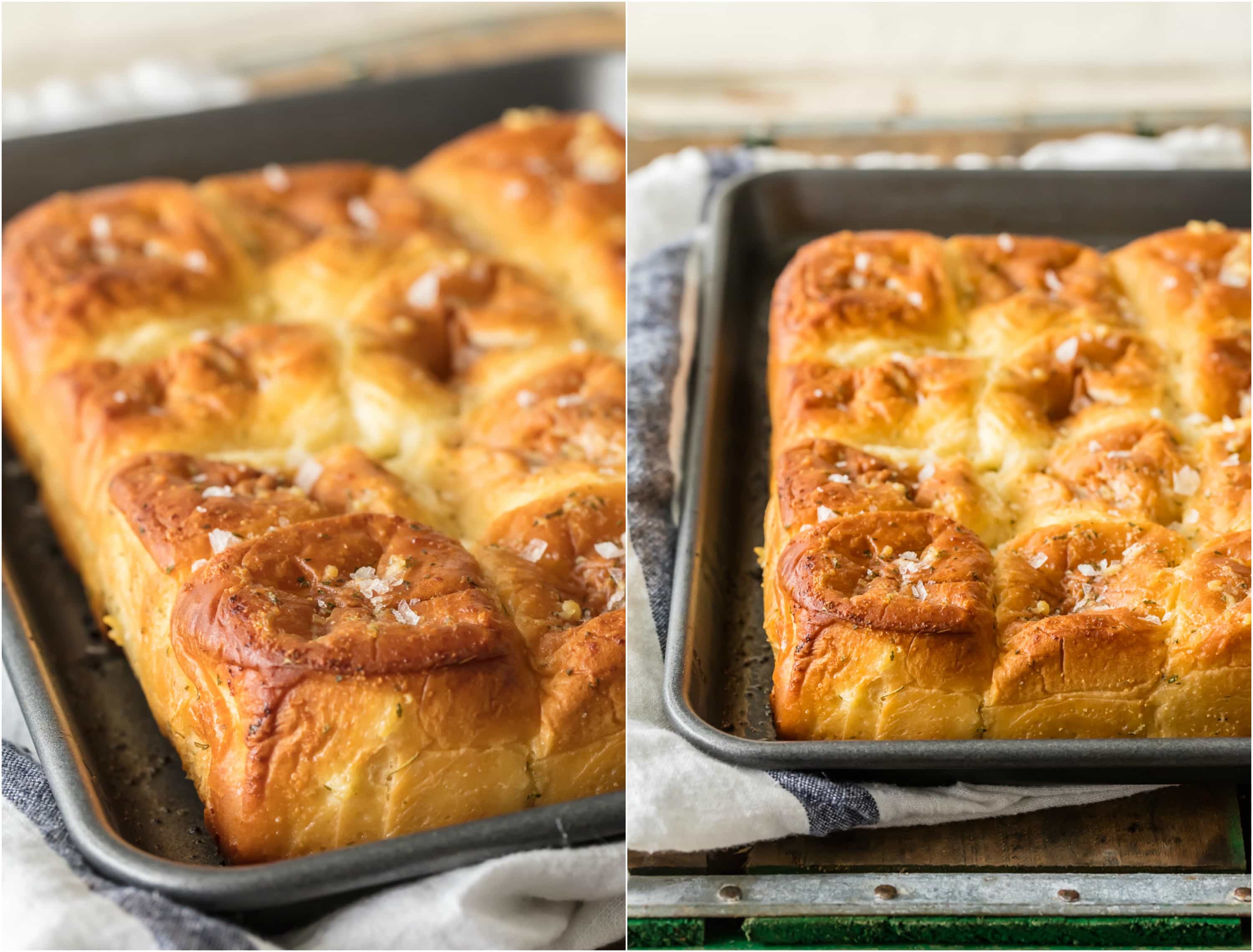 This idea was all my mom's, so I can't take credit. But I CAN eat my weight in them and share the recipe with you! It's the season of giving! I just cannot wait for you all to try these! I hope they make it to your Thanksgiving AND Christmas tables this year!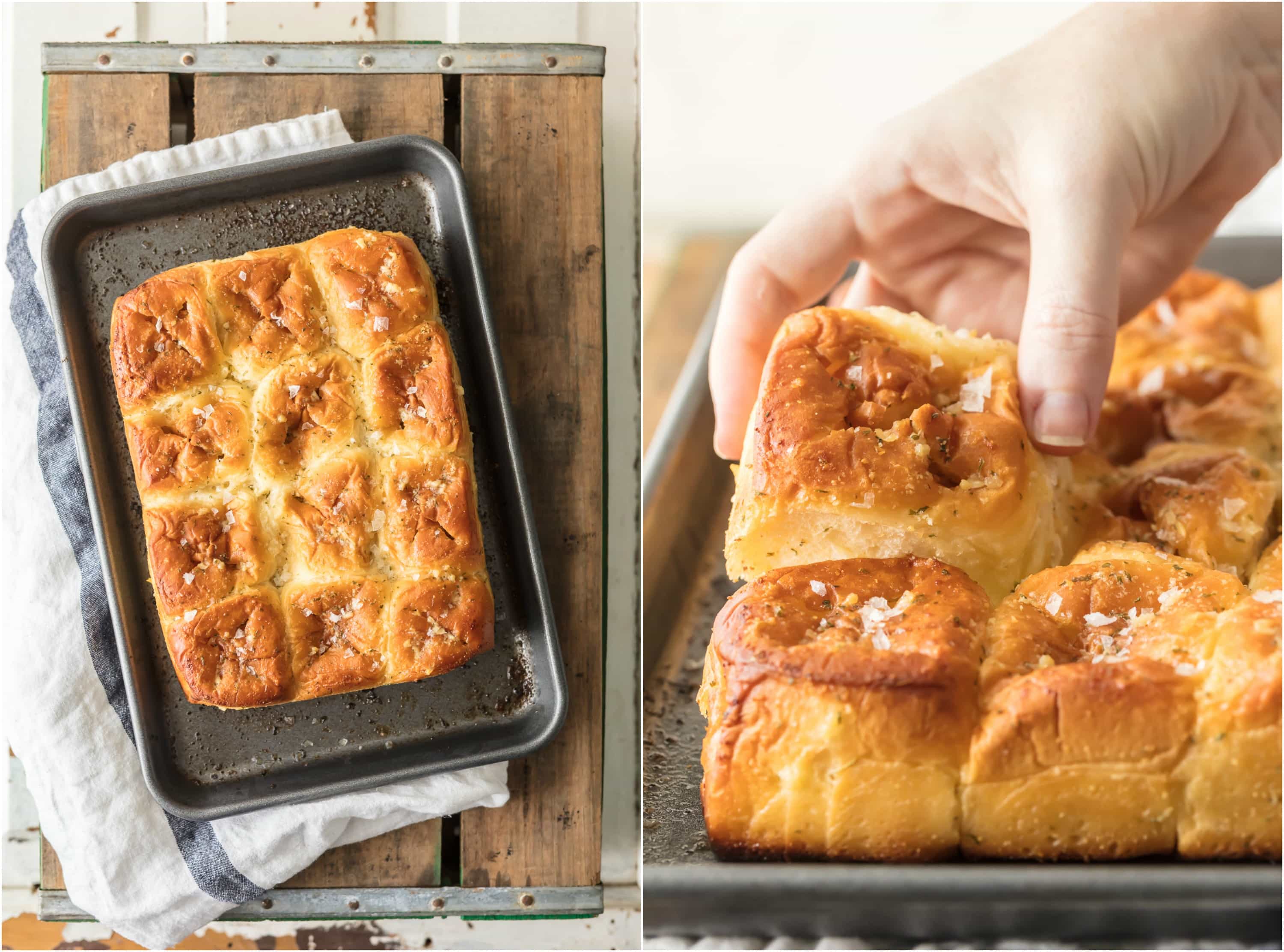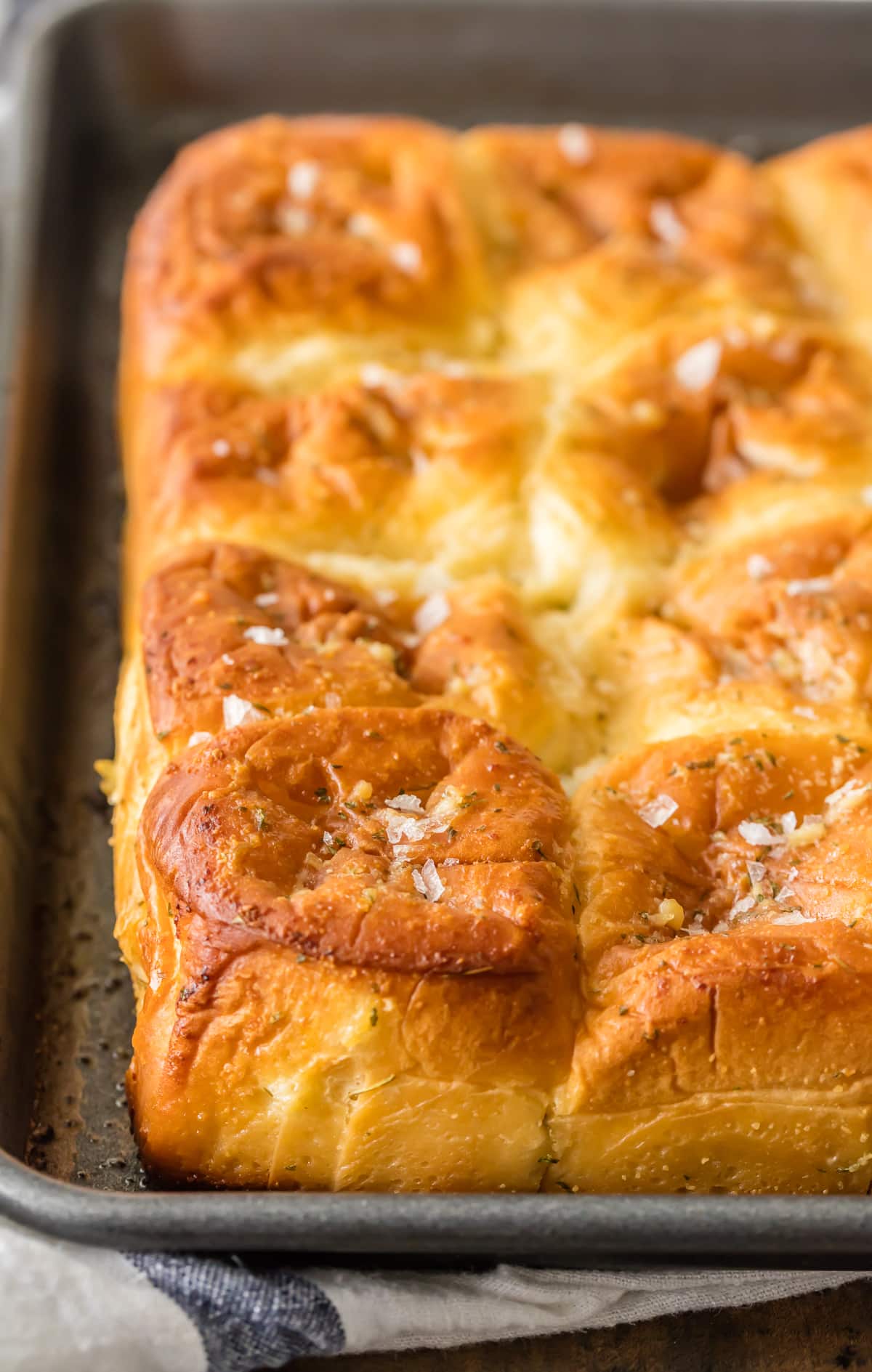 ENJOY! Happy Thanksgiving!
Ingredients
1 package King's Original Hawaiian Sweet Rolls
½ cup (1 stick) salted butter, divided in half
1 tablespoon garlic, minced
Sea Salt Flakes, Coarse Sea Salt or Kosher Salt
Instructions
Preheat oven to 350F.
Heat ¼ cup (4 tablespoons) butter in a small skillet over medium-low heat just until it bubbles. Add garlic and reduce heat to low. Cook 30 seconds. Remove from heat and set aside.
Place the remaining ¼ cup butter in the bottom of 8"x11" baking sheet.
Place baking sheet in the oven until butter has melted. Remove baking sheet from the oven and place rolls in the pan.
Using kitchen shears or sharp knife, cut a deep "X" into the top middle of each roll.
Brush the rolls with the garlic butter and sprinkle with sea salt flakes.
Bake 12-15 minutes or until rolls are golden brown.
Remove from oven and serve immediately.
Rolls can be cooled and reheated.
Enjoy!
7.6.4
2315
https://www.thecookierookie.com/easy-garlic-butter-hawaiian-rolls/

JOIN OUR MAILING LIST
TO GET COOKING!
Subscibe to recieve all the latest, greatest, and EASIEST recipes sent straight to your email inbox. If we post something yummy, you'll be the first to know.