Chicken Enchilada Skillet Pie – EASY DINNER ALERT! Chicken Enchilada Skillet Pies made in my 25 minutes and will satisfy the entire family. Easy and delicious skillet meal perfect for busy nights.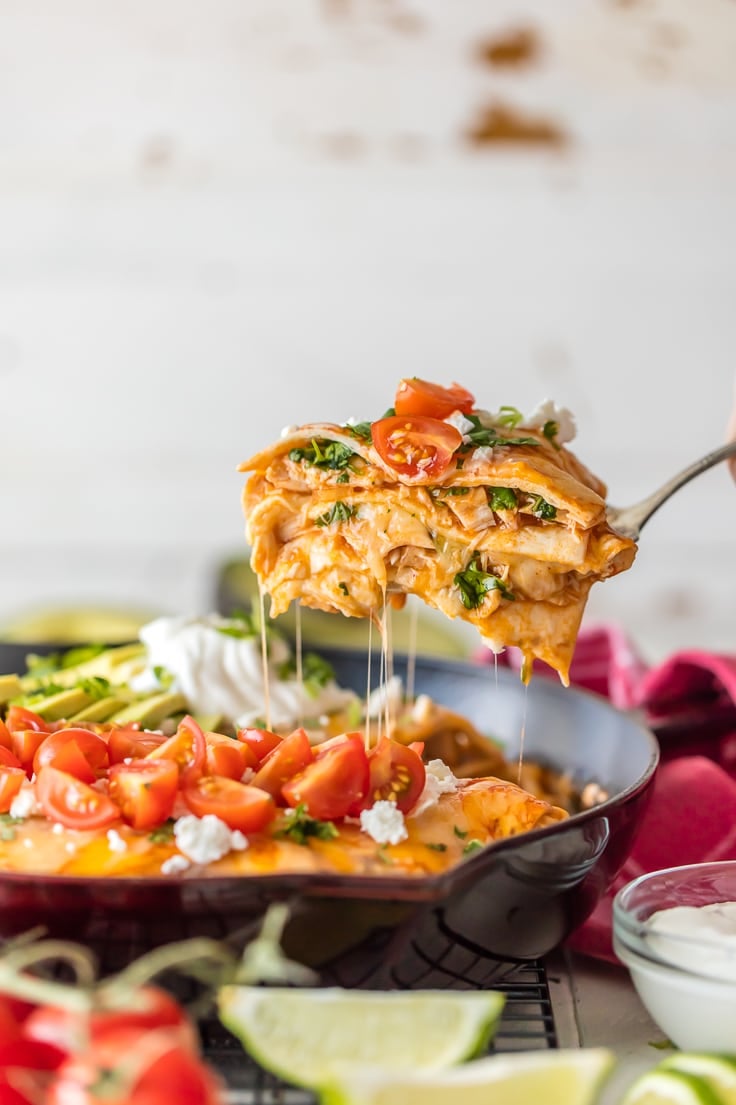 Chicken Enchilada Skillet
Cheesy, just a little bit spicy, EASY, perfect for a crowd, cheesy…CHEESY…this Chicken Enchilada Skillet Pie is my ULTIMATE simple weeknight meal. It just doesn't get better than a meal like this for a girl like me. It's virtually made in one pan (there is some chicken prep that is in its own skillet), so the cleanup is super easy and worth every minute. SO MUCH FLAVOR!!! If you like enchiladas, you will LOVE this Chicken Enchilada Skillet Pie!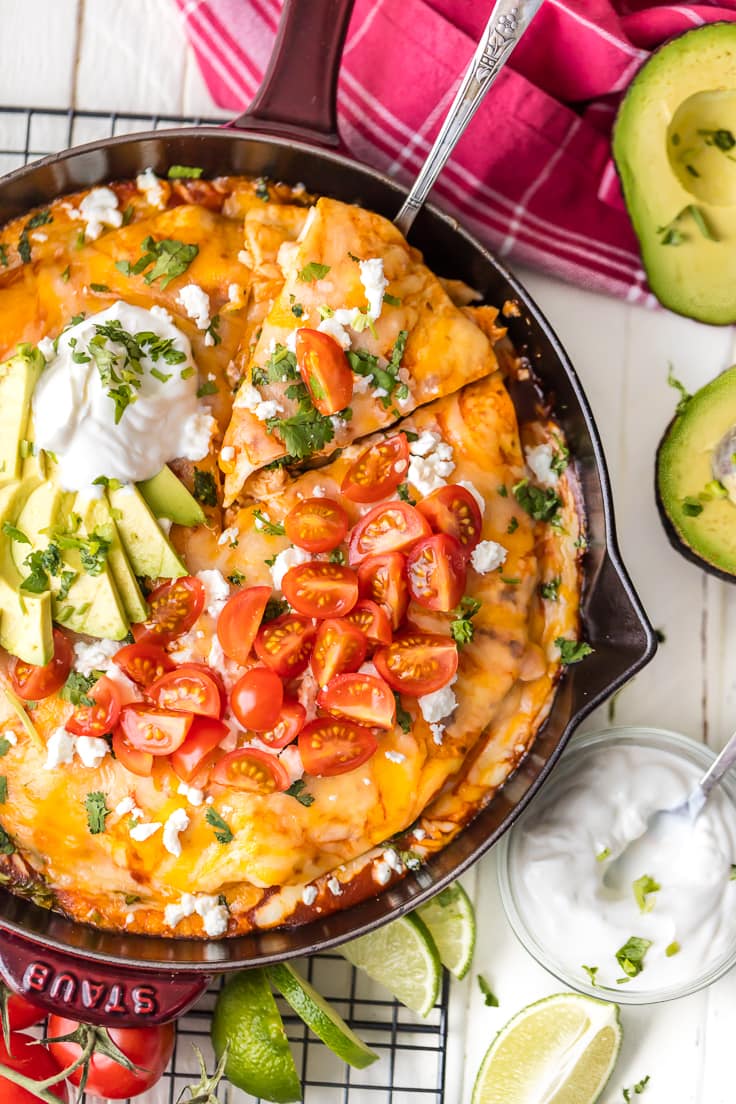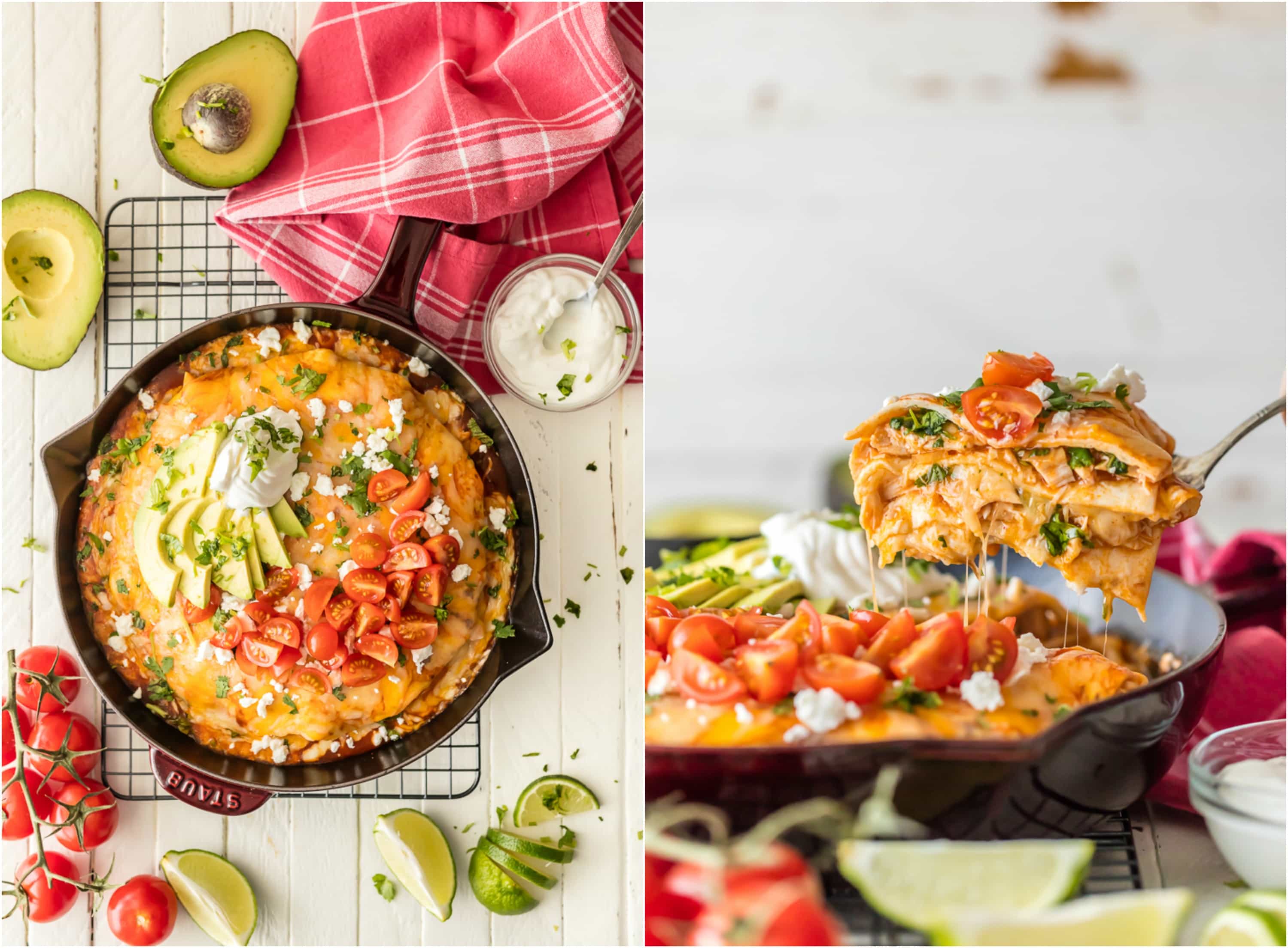 More Enchilada Recipes!
If you haven't noticed, I've been on quite an enchilada kick lately. Spicy Chicken Enchilada Dip, Enchilada Stuffed Pepper Casserole, and Inside-Out Chicken Enchiladas all in the past couple months. Can you blame me? Addiction isn't a big enough word. I just love the flavors, the ease, and of course the cheese! Enchiladas must have cheese, and that means I must love enchiladas!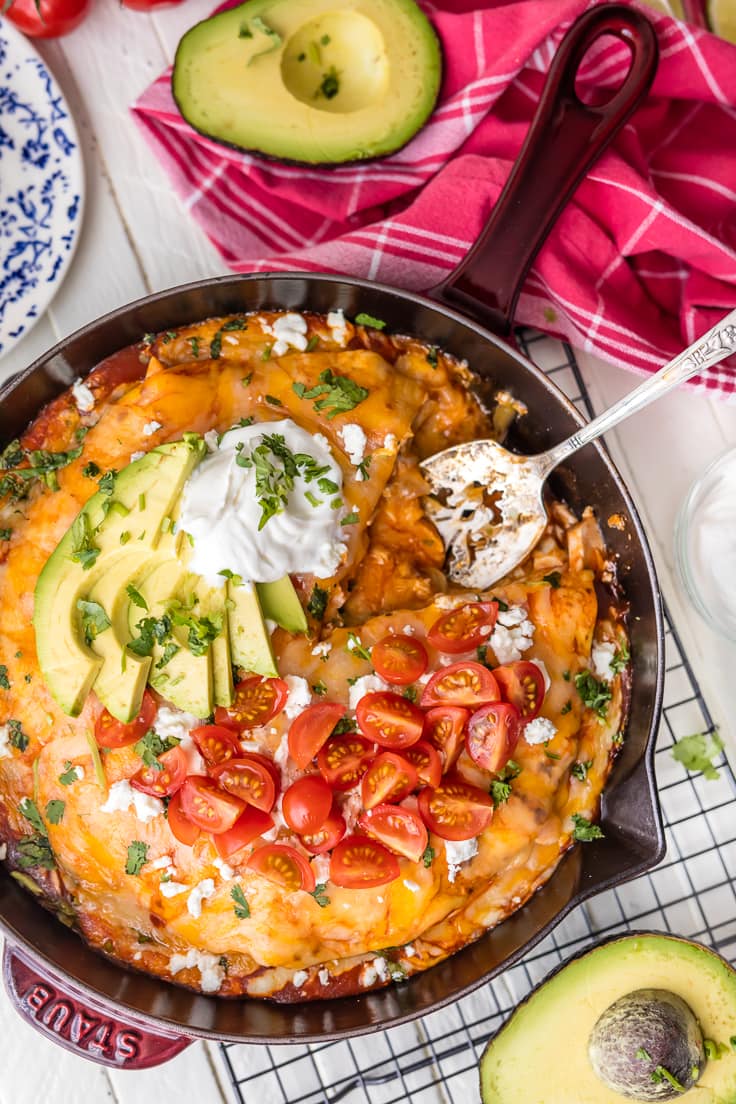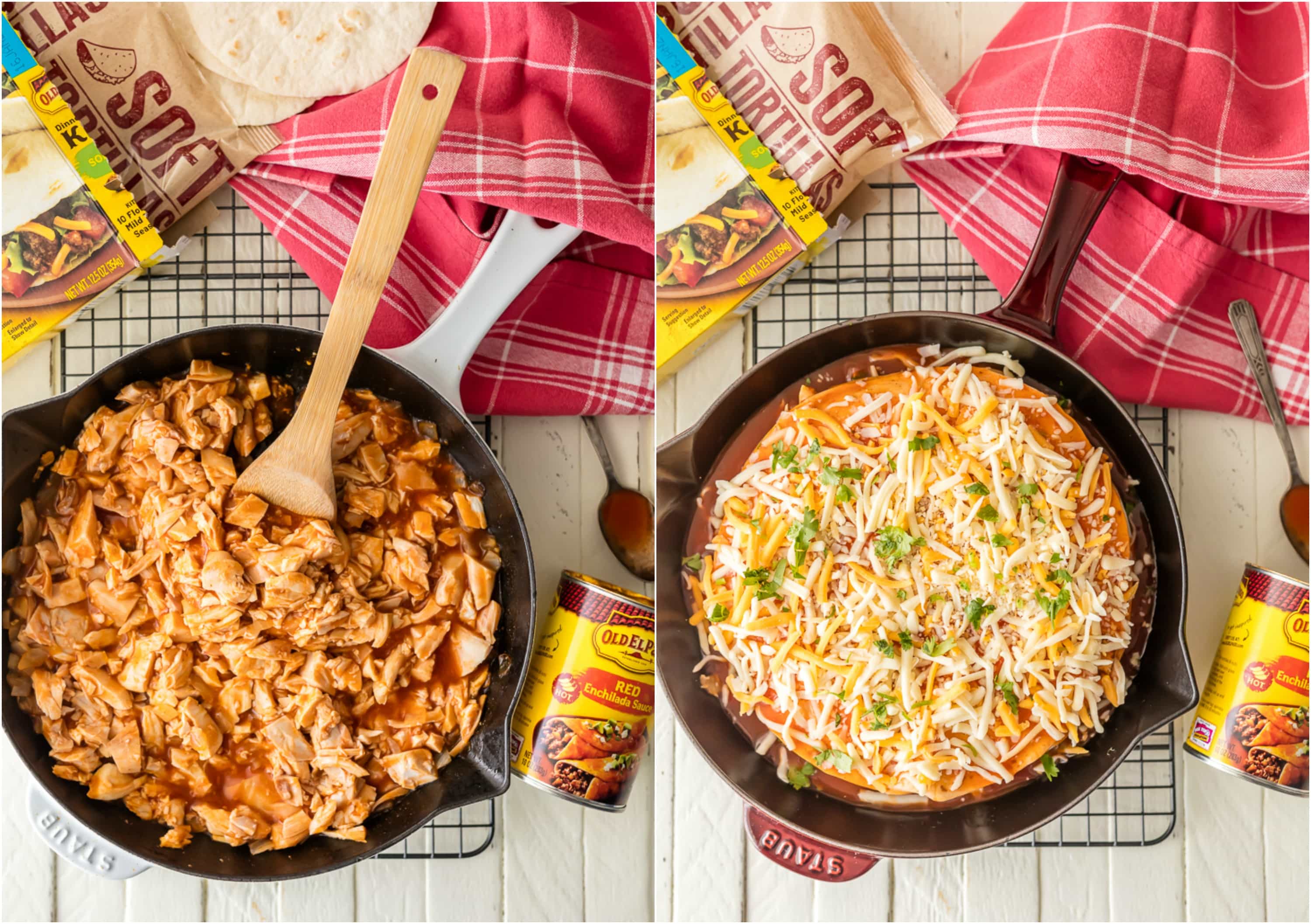 How to Make Chicken Enchilada Skillet Pie
You guys already know I love love Old El Paso, and this recipe is just another reason to stock up on all of their products. I used their Burrito sized soft tacos, their Red Enchilada Sauce, and their Taco Seasoning. I kid you not that I probably keep 10 packets of their Taco Seasoning on hand AT ALL TIMES. You never know when you need to add some flavor fast!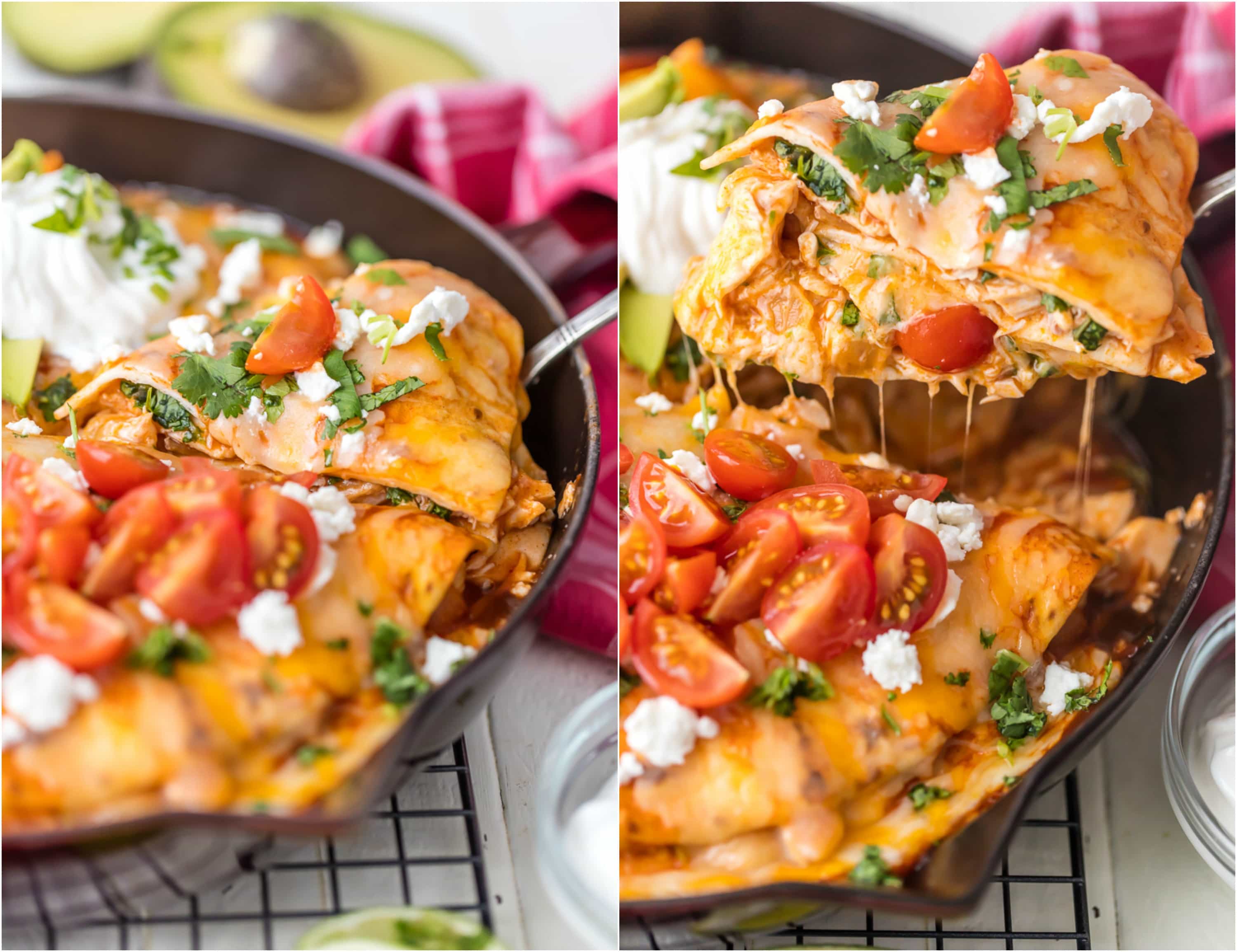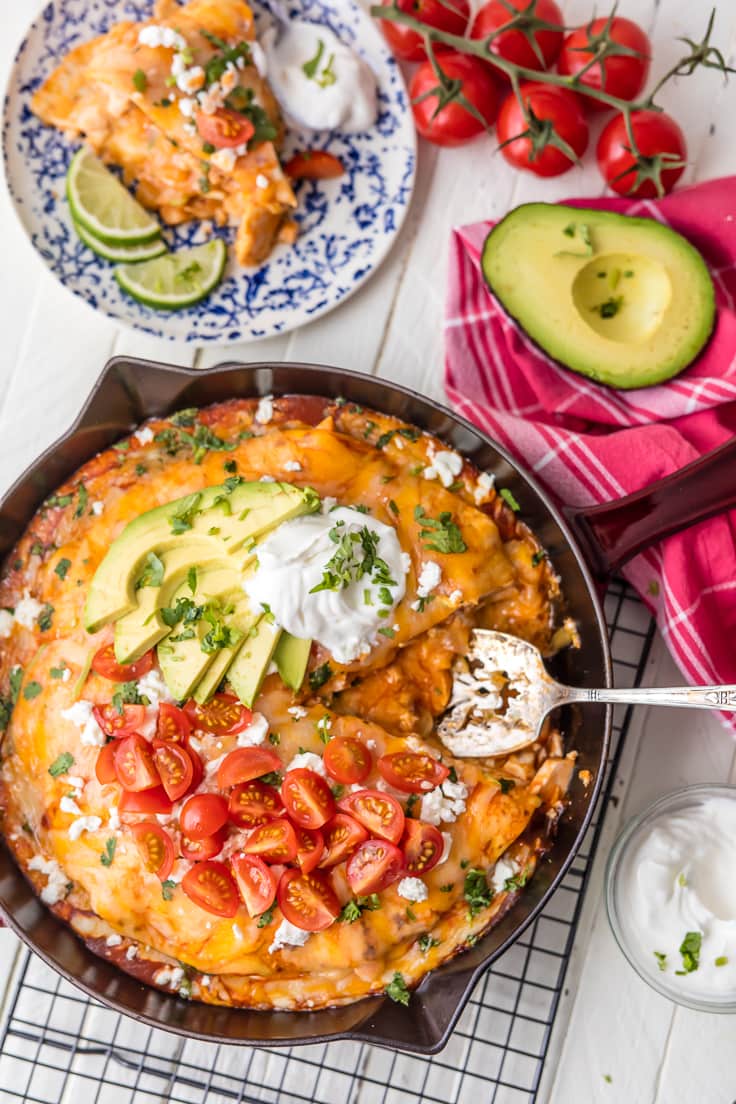 I hope you give this Chicken Enchilada Skillet Pie a try. It's just too easy and delicious not to at least sample! Enjoy :)