Spicy Chicken Enchilada Dip is the BEST DIP EVER! This easy dip recipe is addicting and full of flavor!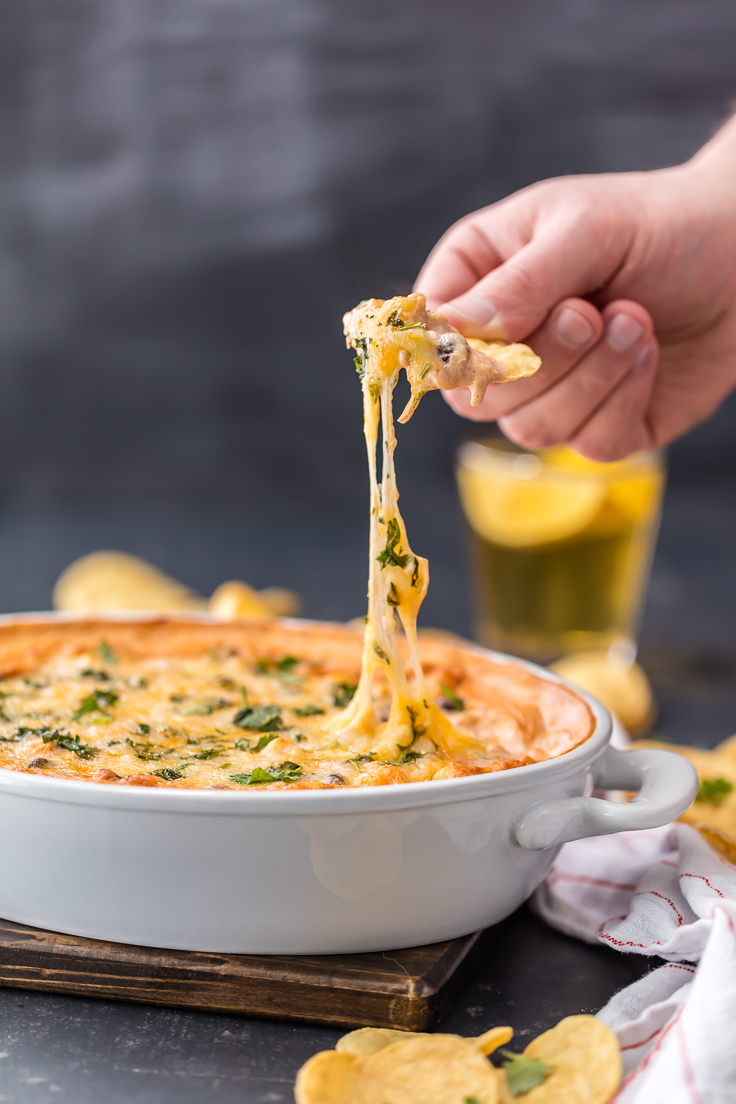 I like this spicy dip recipe so much that I'm posting it for a SECOND TIME! Chicken Enchilada Dip was one of my most popular recipes early on for The Cookie Rookie. As with every blog, photos evolve and we end up hating the early pictures we once loved. That post still gets a lot of hits from Pinterest and Google, and I cringe every time just a little bit at the photos. Not my worst, FOR SURE, but I don't love them. I thought the dip needed a bit of a sprucing up! I made a few slight changes, added more cheese (duh), and  added a bit more spice. You can see the original post HERE.
Welcome to Spicy Chicken Enchilada Dip, part TWO!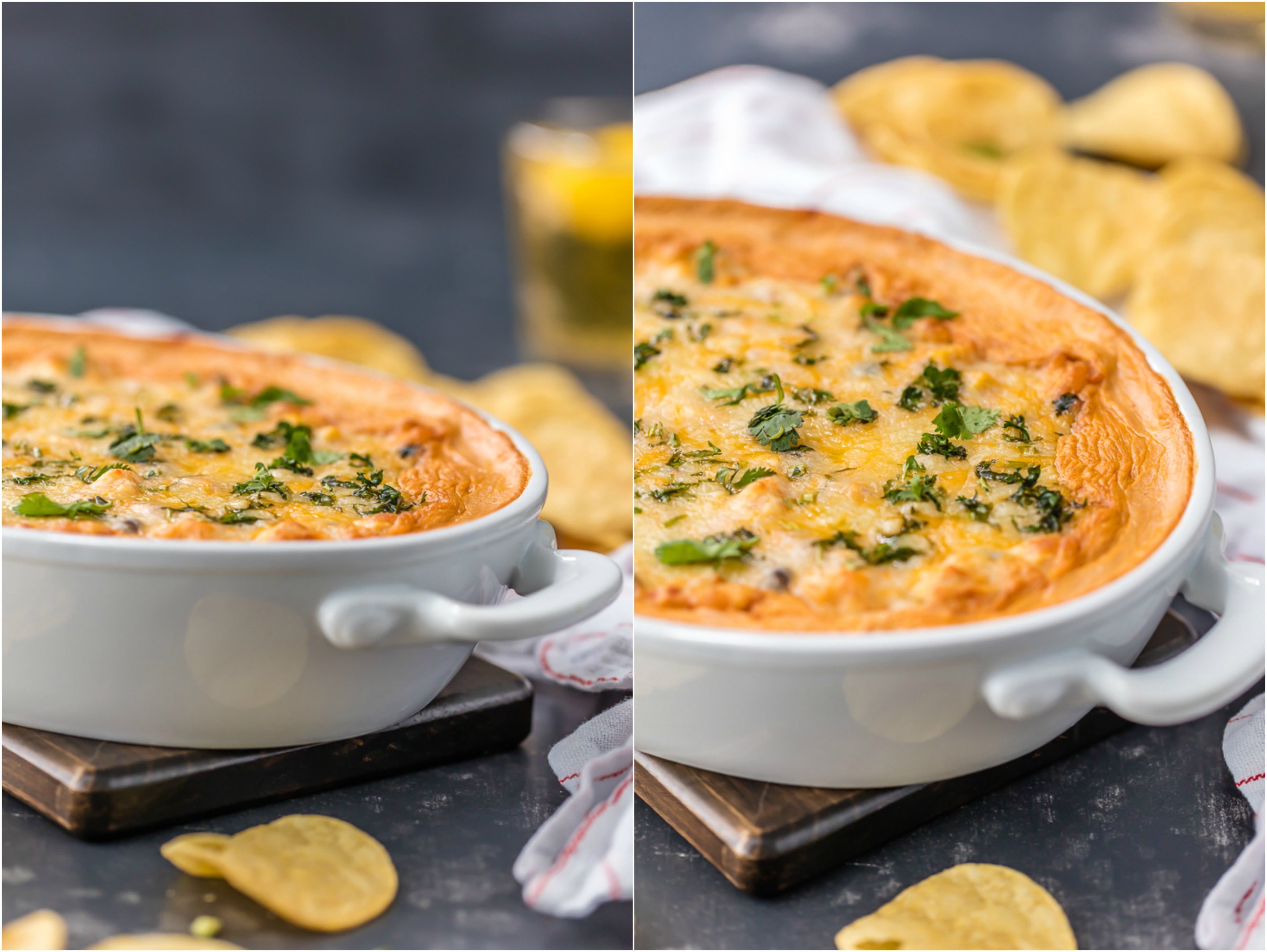 This is one of those easy hot dip recipes that Pat asks for over and over again. His biggest frustration with the blog, other than eating everything cold after I've taken about 500 pictures of every meal, is that I rarely repeat recipes. I don't want to waste food, so we try to eat everything I make for the site. It makes the most sense for me to keep trying new things. But sometimes there are favorites that Pat really wants, and I'll give in. I told him if he would be my hand model for a day, then he could have his enchilada dip. This is just too good to not make again and again.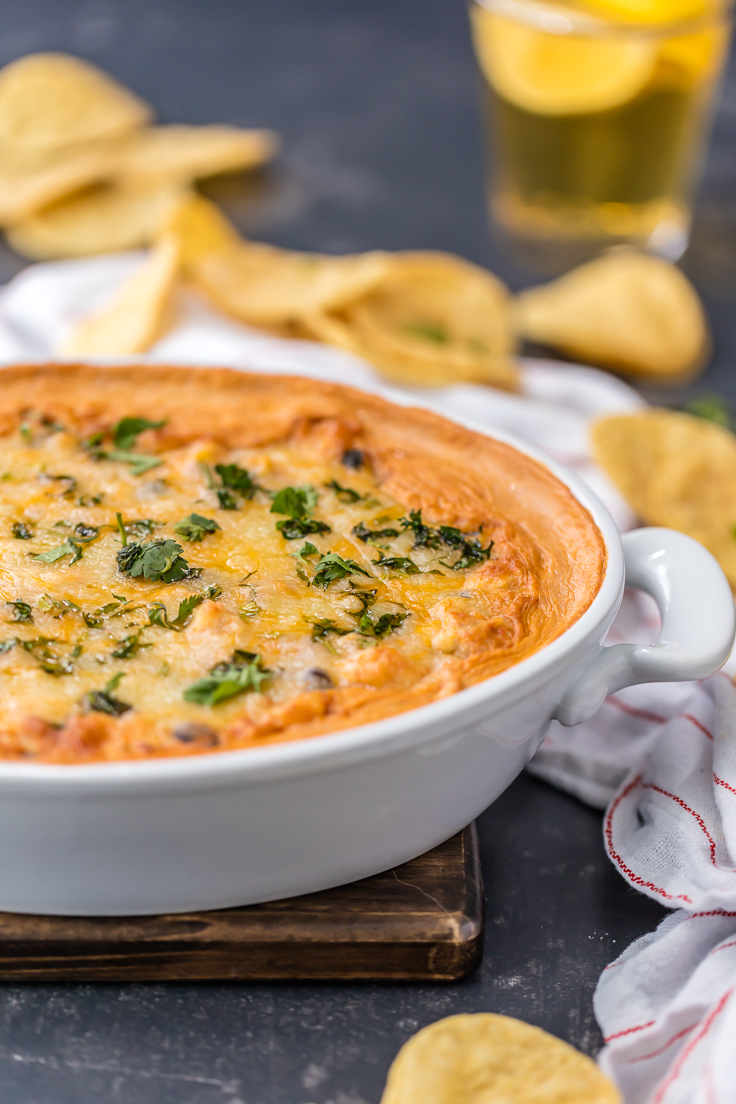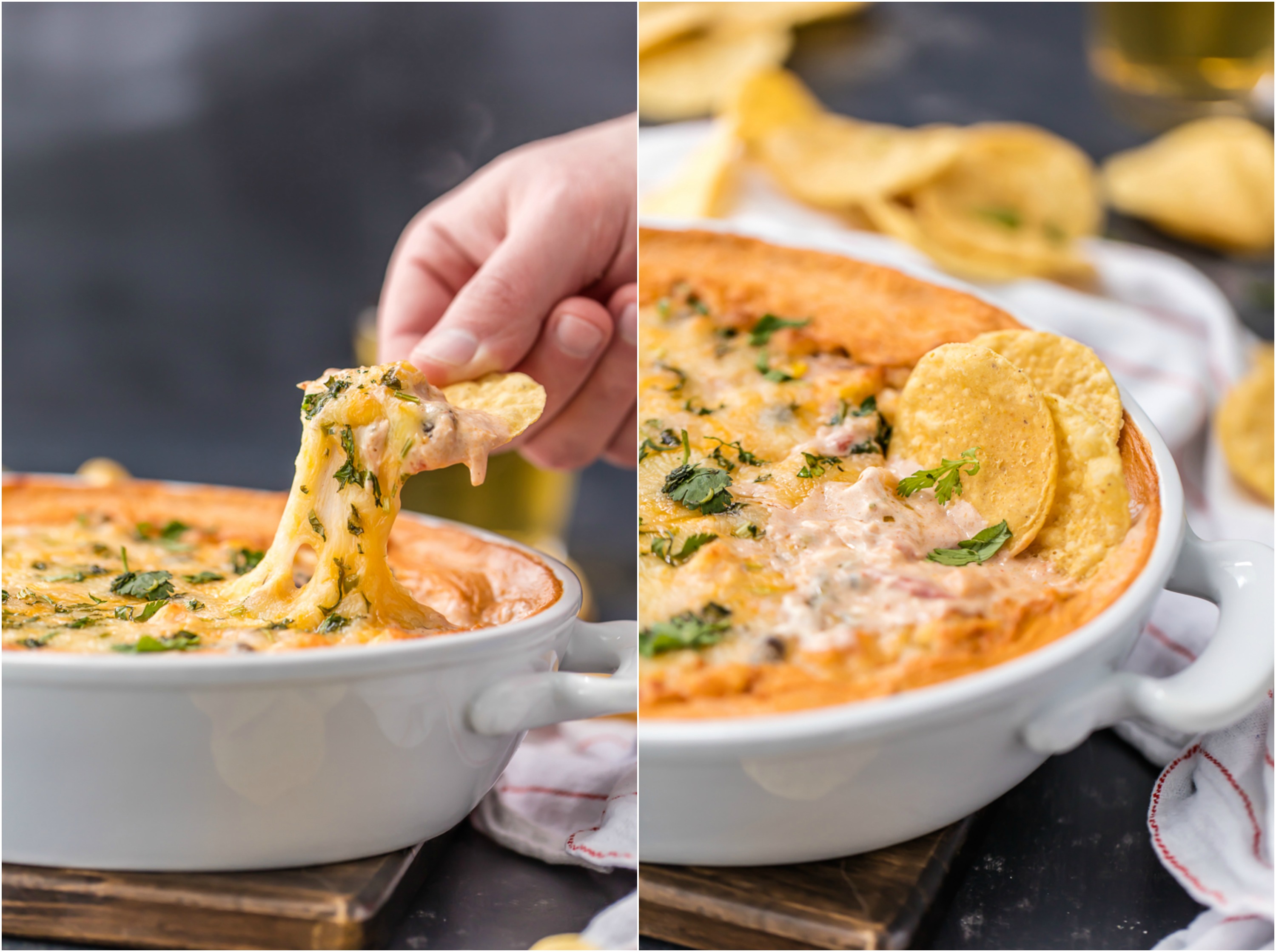 Cheese, chicken, beans, corn, enchilada sauce, cilantro, MORE CHEESE; this quick dip recipe has it all! It's perfect for tailgating, potlucks, or just an appetizer dinner at home (our fave). THAT STRETCHY CHEESE!!!!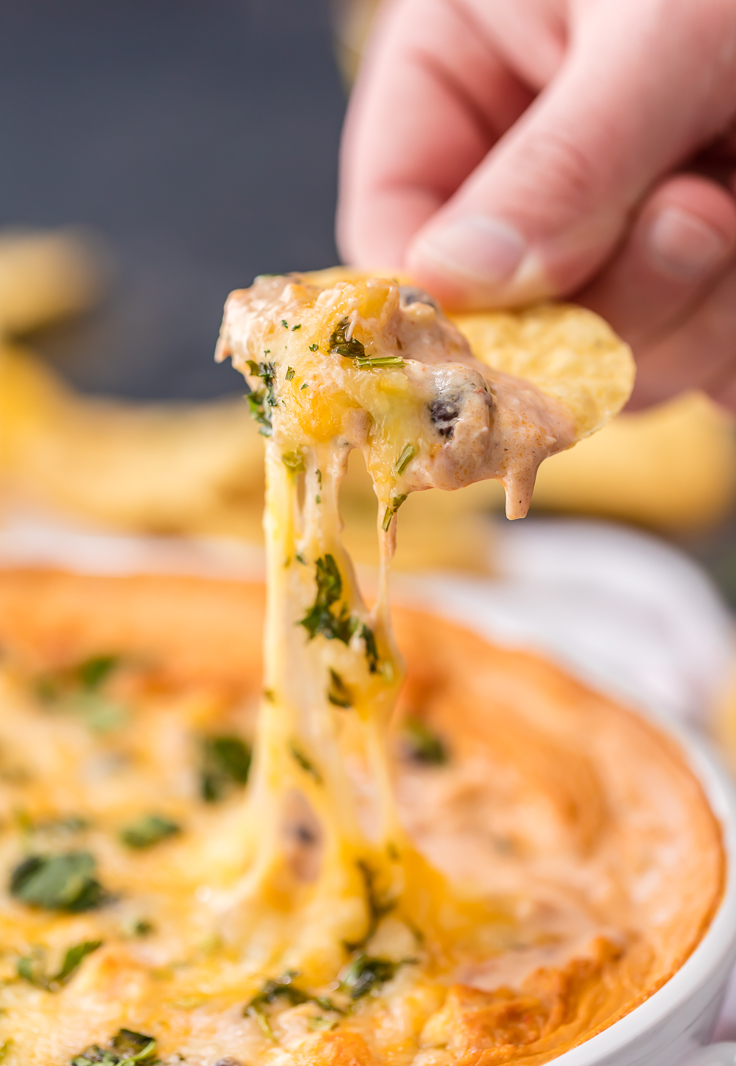 Enjoy this spicy chicken enchilada dip with chips, or straight from a spoon!