Chicken Wings are a MUST for game day, the Super Bowl, parties, or any time you need an amazing appetizer or easy dinner. I've gathered all of our best chicken wing recipes (baked, air fried, and more), so you always have a new one to try!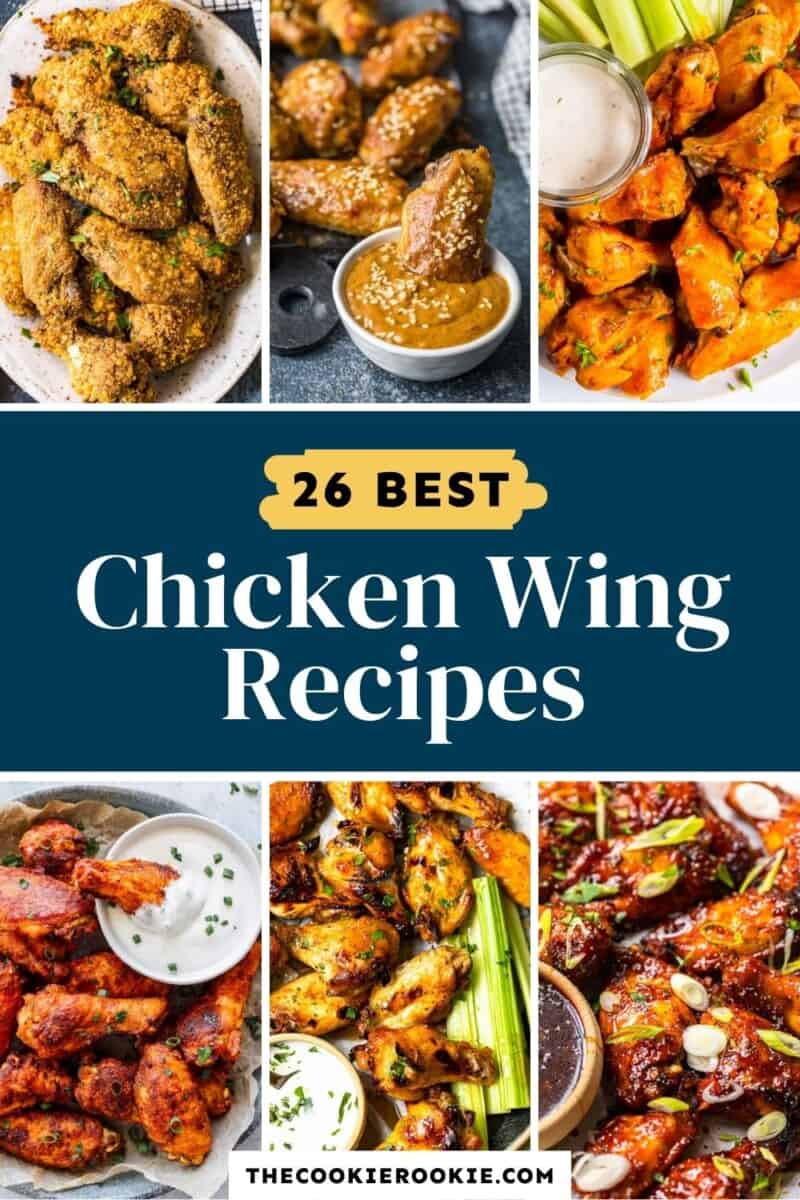 Chicken Wings
Chicken wings are one of my favorite things to eat. They're the perfect party appetizer, they are a necessity for game day food, and they even make a great dinner. Every Super Bowl Sunday and tailgating party needs a buffet of wing flavors to choose from!
We've got all the best chicken wings recipes here that you can easily make at home, any time. Whether you prefer fried, grilled, or baked wings, or using your Instant Pot, Air Fryer, or Crock Pot, there's a deliciously easy chicken wing recipe here you're sure to love.
Try our favorite buffalo wings, our most popular baked chicken wings, or even these cauliflower wings if you want a veggie option.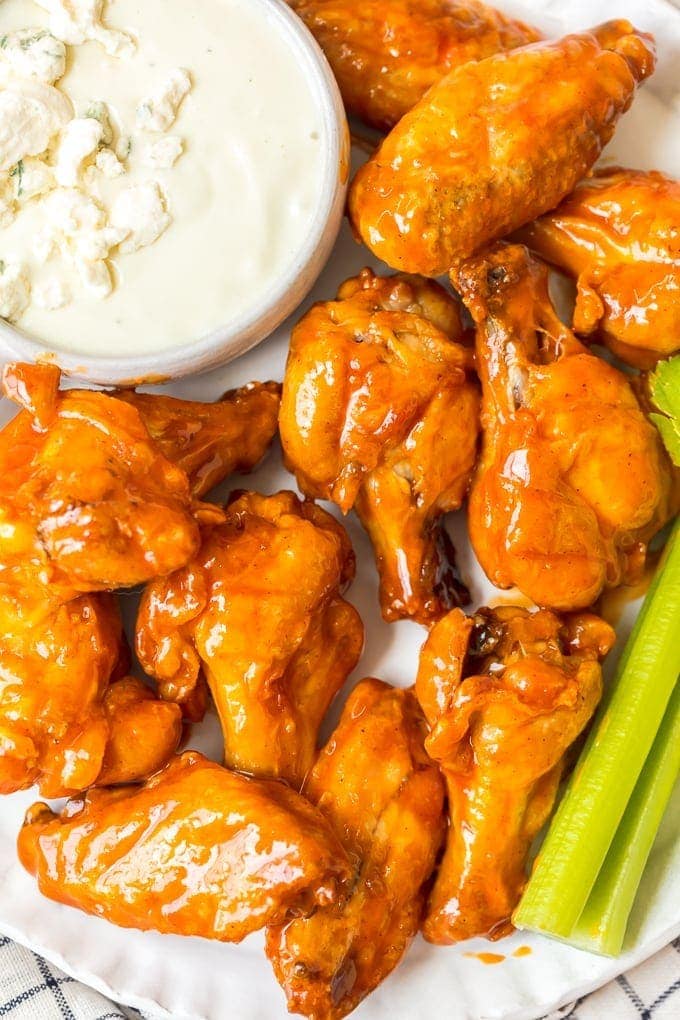 Baked Chicken Wing Recipes
These recipes are all oven-baked, which means these wings turn out crispy without the extra oil required for frying.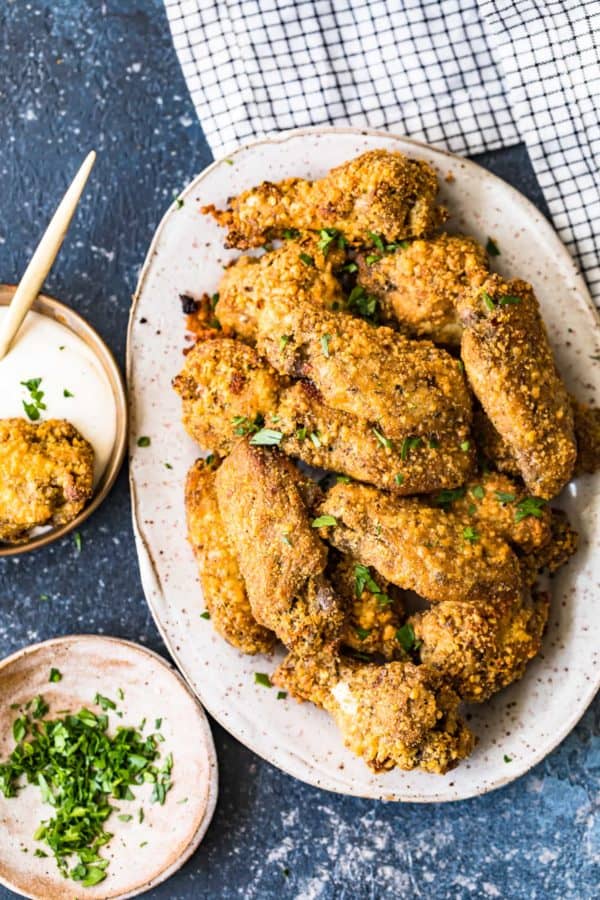 Best Chicken Wings for Game Day
Any of these chicken wing recipes will be the perfect appetizer for game day. They're delicious, easy to make, and sure to feed a crowd.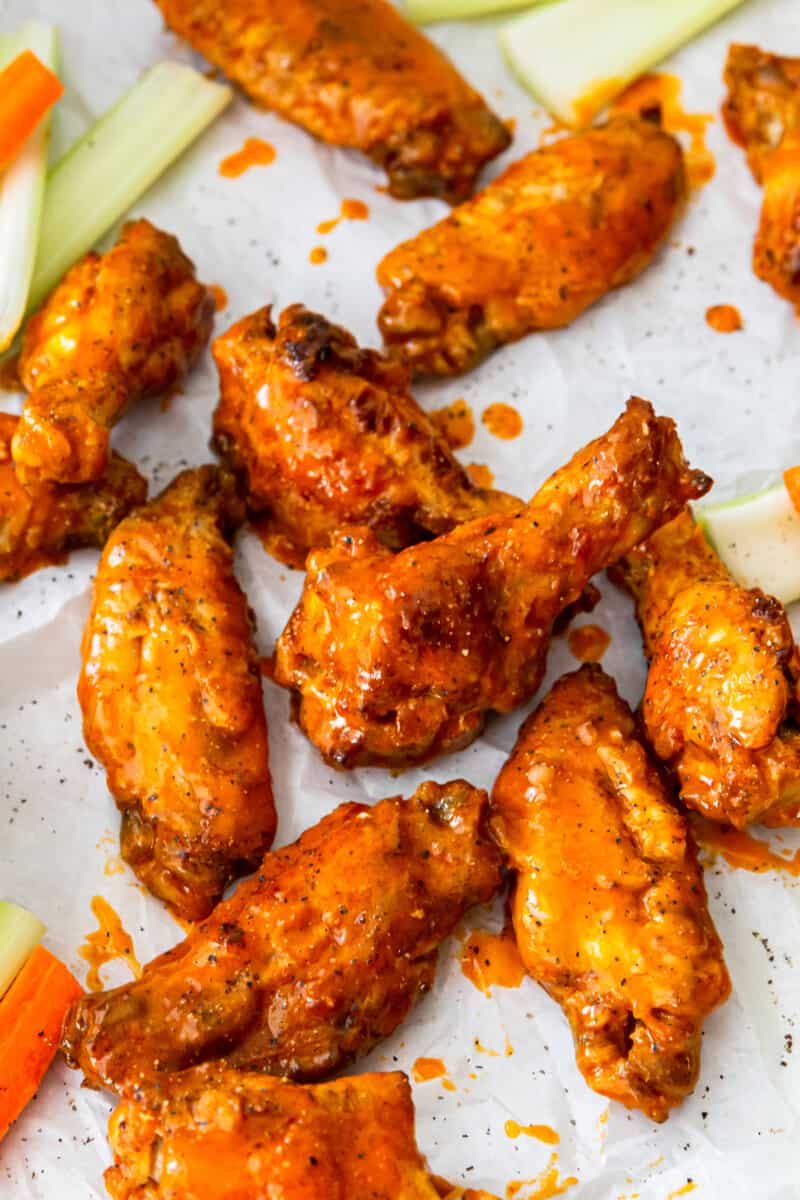 Air Fryer Chicken Wing Recipes
Cooking wings in the Air Fryer is so quick and easy. Plus it gives you the same results as frying, without all the oil and added calories.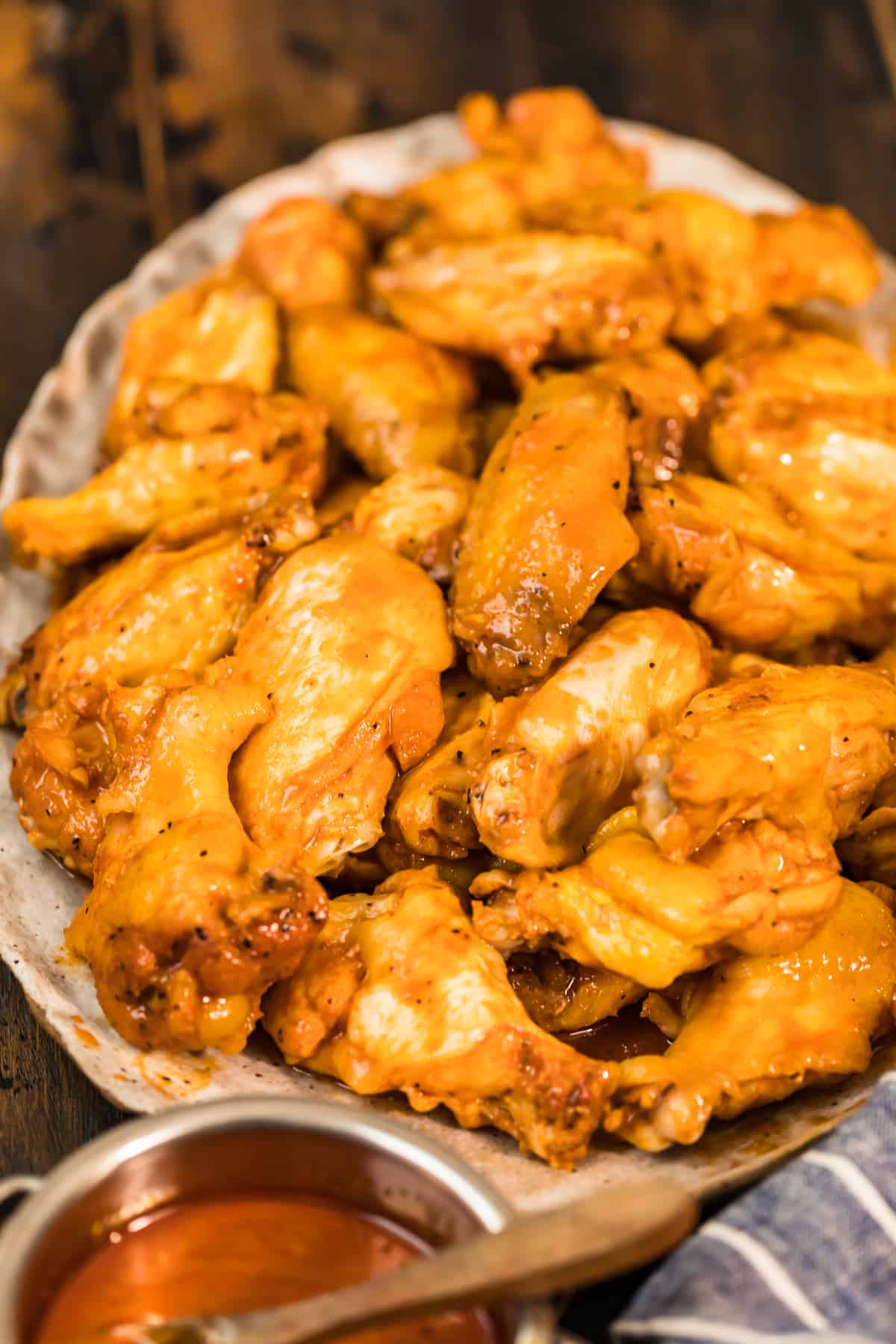 Slow Cooker Wing Recipes
You can cook all of the best wing flavors in a slow cooker! This makes it super easy to prep them for dinner, or you can make a large batch for party appetizers and keep them warm.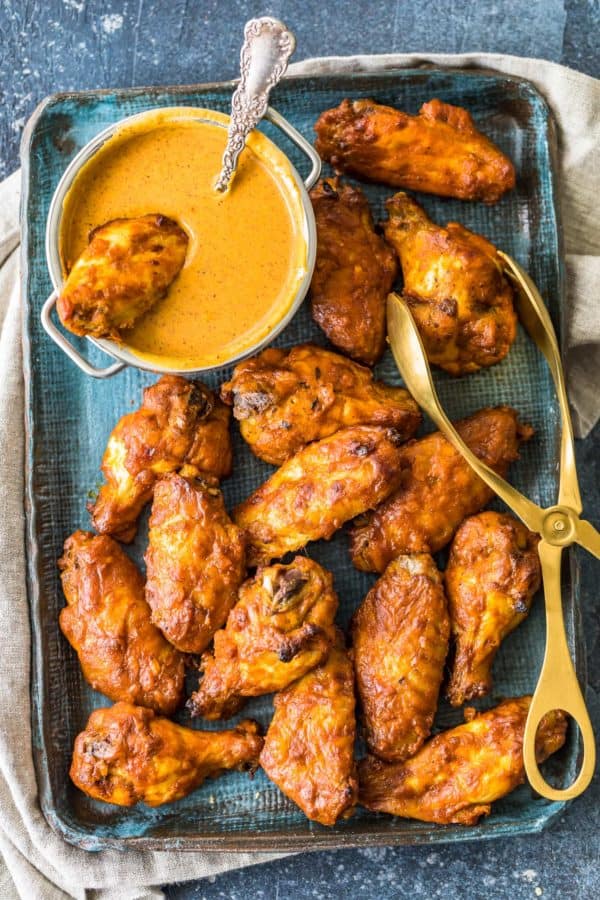 Unique Chicken Wing Flavors
Try something new on your next wing night with one of these unique chicken wing recipes. They're all so tasty!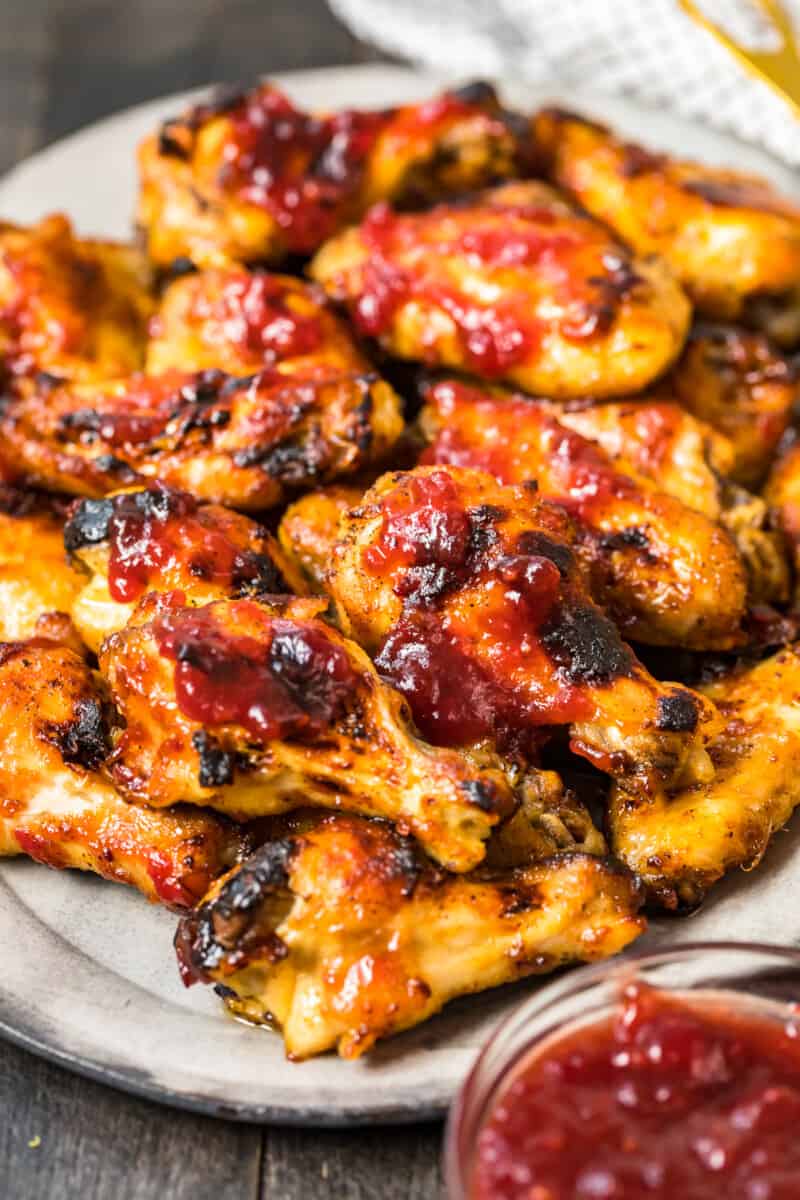 What's a good dipping sauce for wings?
No matter which chicken wing recipe you choose, you got to have those dipping sauces for extra flavor! A lot of the recipes I shared above have their own unique dip or sauce to go with them, but these are some classic options that always taste delicious.
Any of these easy recipes for chicken wings will be a hit with guests, friends, and family. Make wings for dinner or serve them up at your next party. There's never a wrong time to eat them. Don't forget the potato wedges and celery sticks!
More Game Day Recipes
Find more recipes, ideas, and tips for making the best game day food! Make burgers, dips, or more appetizers to go with your favorite chicken wings.
Recipe Roundups