Super Bowl Appetizers are the real winner on the big game day. No party would be complete without the best Super Bowl Appetizers and the Best Super Bowl Snacks. From dips to wings to sliders and more, all the best Super Bowl food ideas are right here!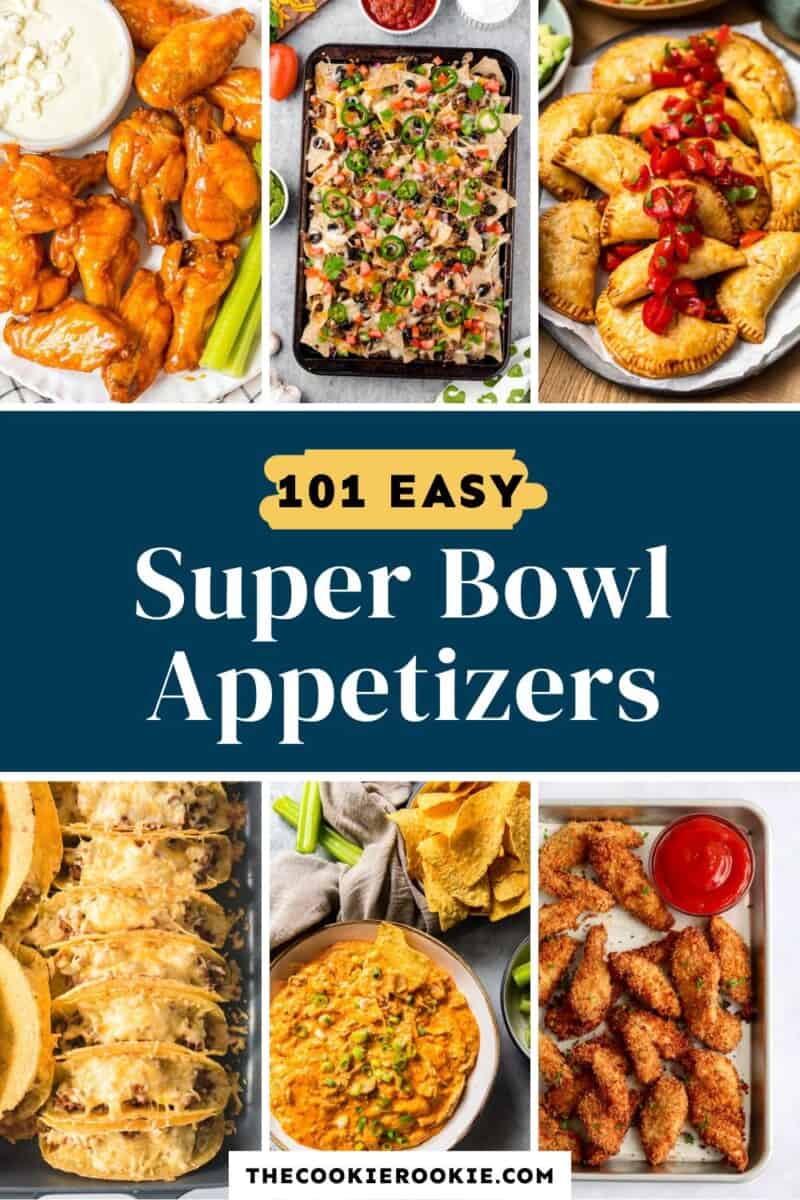 Best Super Bowl Appetizers
The Super Bowl is right around the corner, the biggest day of the year for everyone's favorite thing: snacks! I mean…football…
Okay, I'll be honest. While everyone else heads to the Super Bowl parties to watch the game, I'm really just there for the Super Bowl appetizers. And I know most of you are too! You know what though? That's okay! It wouldn't be a good party without some tasty Super Bowl snacks.
I'm talking dips galore, chicken wings, meatballs, chips (and more cheese dip), sandwiches, sliders, cheese…only the best! Whether you're throwing a party, headed to a friend's, or just chilling at home to watch the game, you need some delicious Super Bowl food ideas to cook up.
I know a thing or two about tasty and easy appetizers (it's one of my favorite types of recipes to make), so I've got you covered with TONS of awesome recipes for game day appetizers and snacks.
Keep reading for more than 100 of the best Super Bowl Appetizers to make for the big day!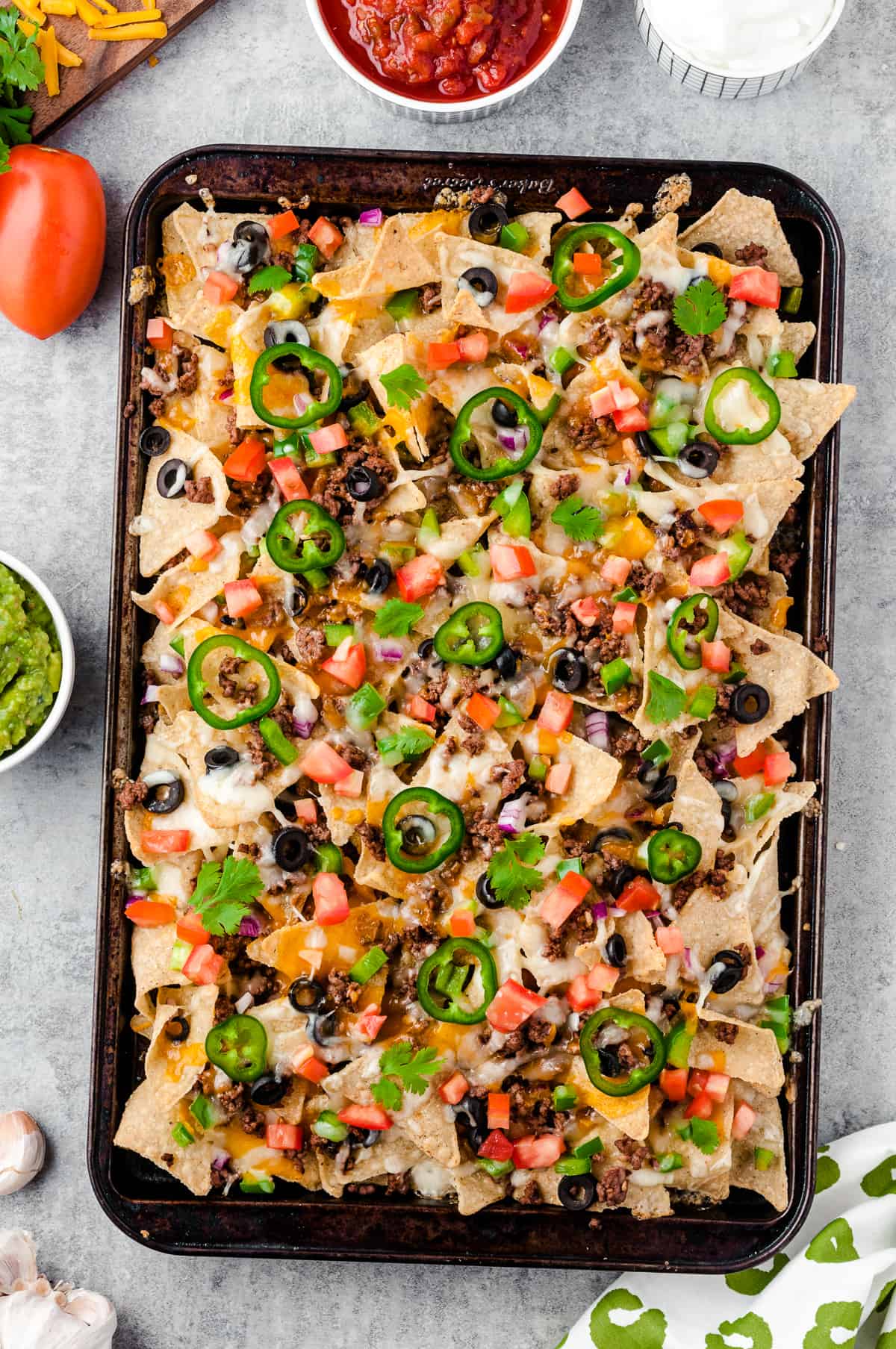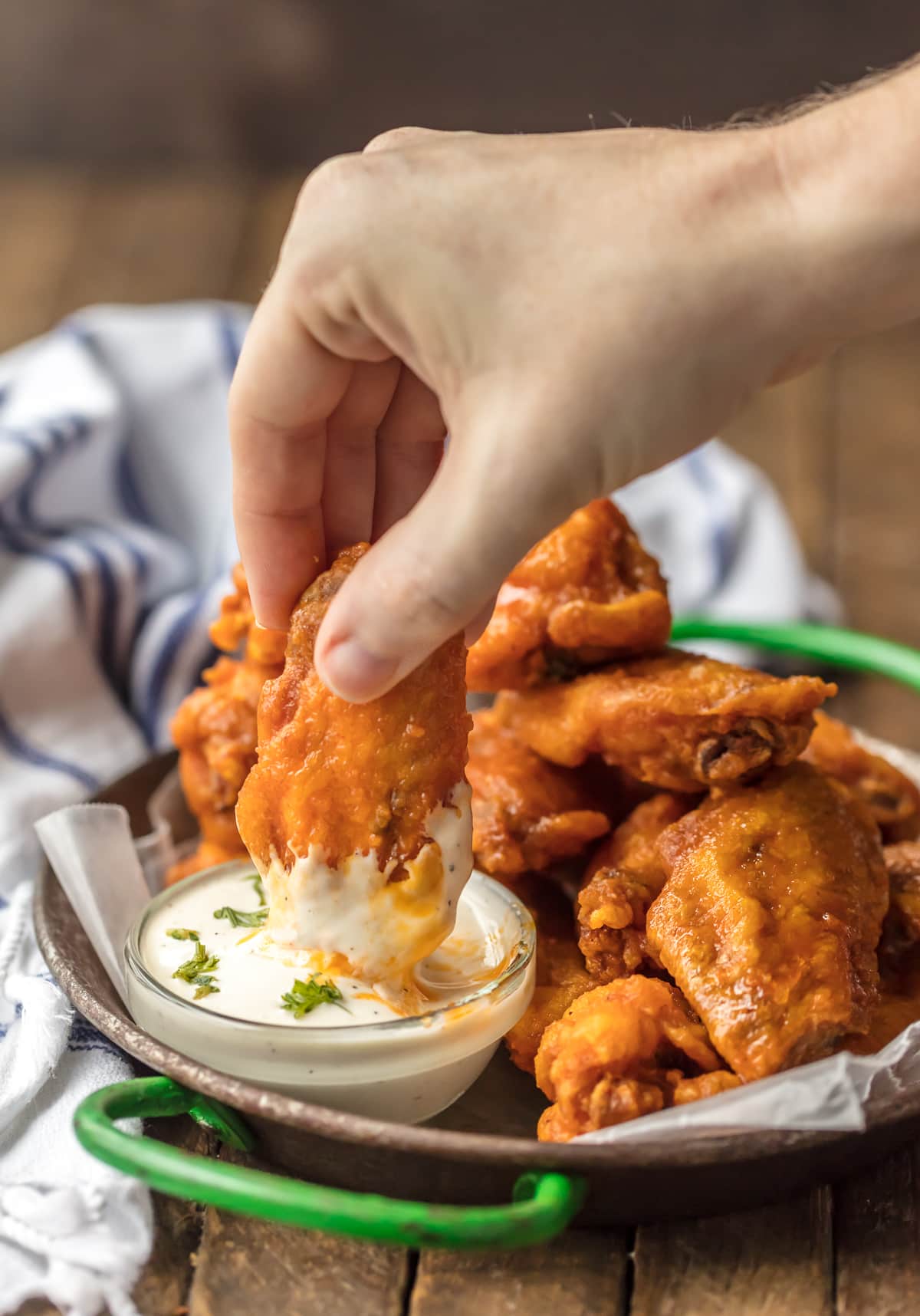 Super Bowl Food Ideas
Here's a quick overview of the different types of recipes you'll find below:
Super Bowl Dips
Game Day Wing Recipes
Best Meatball Appetizers
Super Bowl Sliders and Sandwiches
Bacon Appetizers for Game Day
Best Super Bowl Snacks
Healthier Super Bowl Snacks
Super Bowl Finger Foods
Easy Super Bowl Food Ideas
I am SO looking forward to all that food on game day! It helps to have a bit of a strategy when you go in. Start with some cheese and crackers, then veggies and dip (to get the healthy part out of the way). Then move on to all of the hot cheesy dips, and graze on some of the finger foods. Make sure you've got a cocktail in there somewhere to balance out the food.
After a few hours, I like to go ahead and eat something a little more substantial, like a sandwich or tacos. This is a good time to grab a few wings too! And when you think you just can't eat anymore, take a break and just grab a handful of chips or Chex Mix.
When the game is over and people start leaving, sneak in for a final round of your favorite Super Bowl appetizers for one last taste. The goal is to end the day feeling super stuffed, and I always win at this challenge.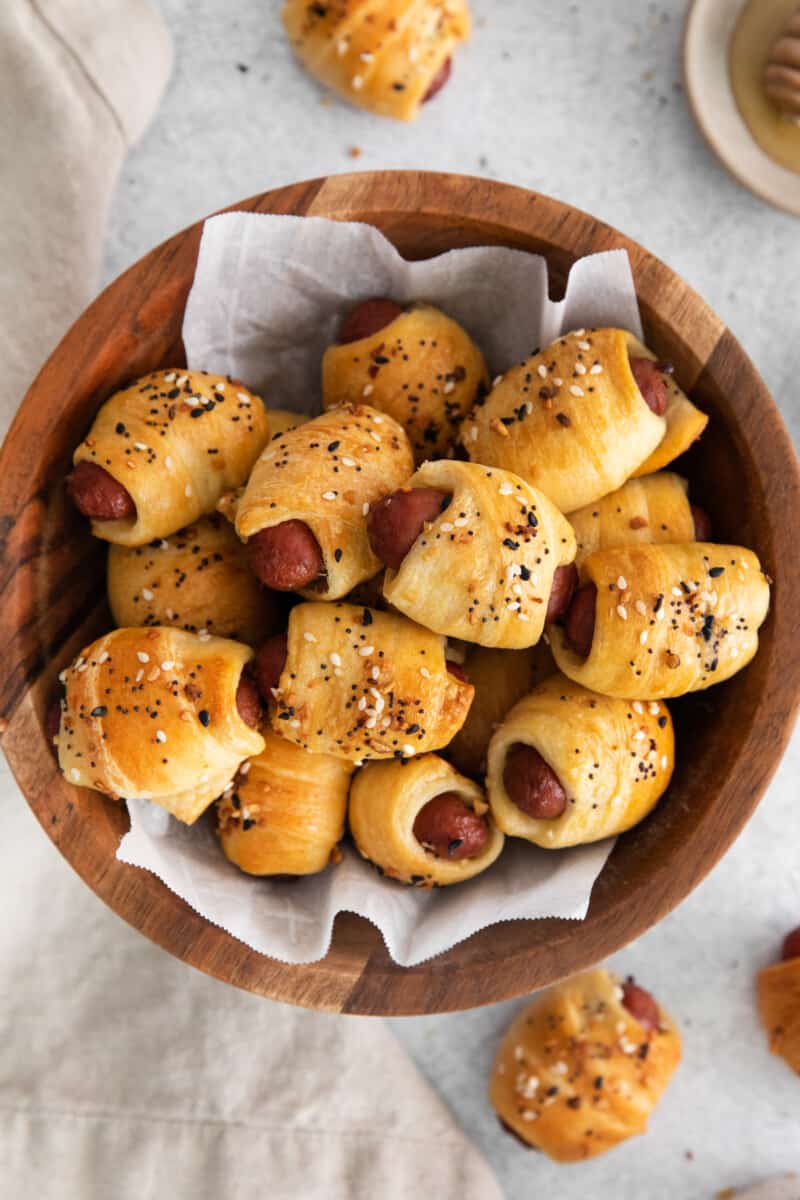 Helpful Tools
Whether you're making all the appetizers to host your own Super Bowl party, or just making a dish or two to bring to another party, here are some of the kitchen tools you might need to prepare these recipes.
Slow Cooker

Serving Bowls
Paper Plates
Kitchen Utensils
Cutting Board
101+ Best Super Bowl Appetizers & Snacks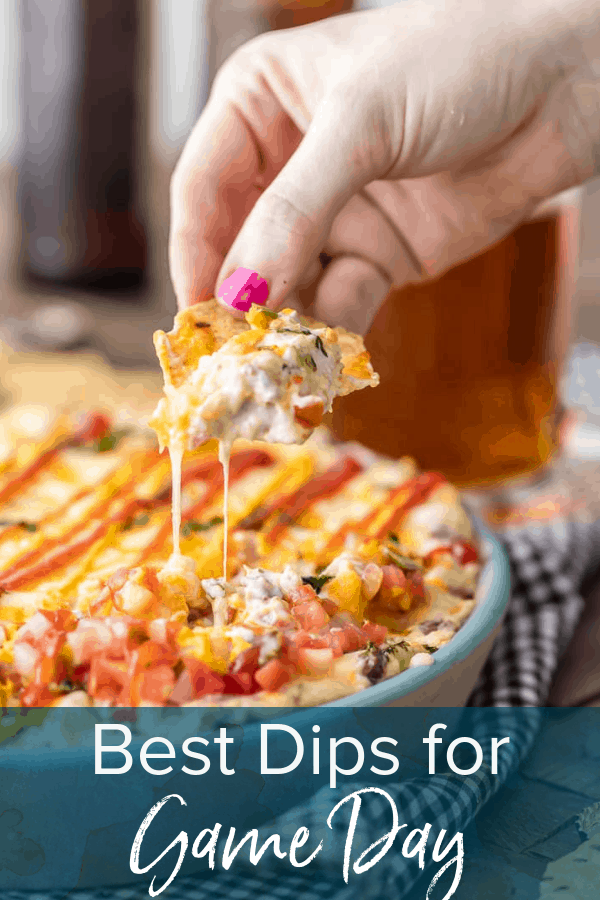 Best Super Bowl Dips
No game day is complete without a dip or two (or three, or four) to serve. Whether you're looking for queso, a delicious hot dip, or some simple salsa, these are my favorite Super Bowl dips.
More Dip Recipes
Want even more Super Bowl dip recipes? Check out our Hot Dip Recipes for more!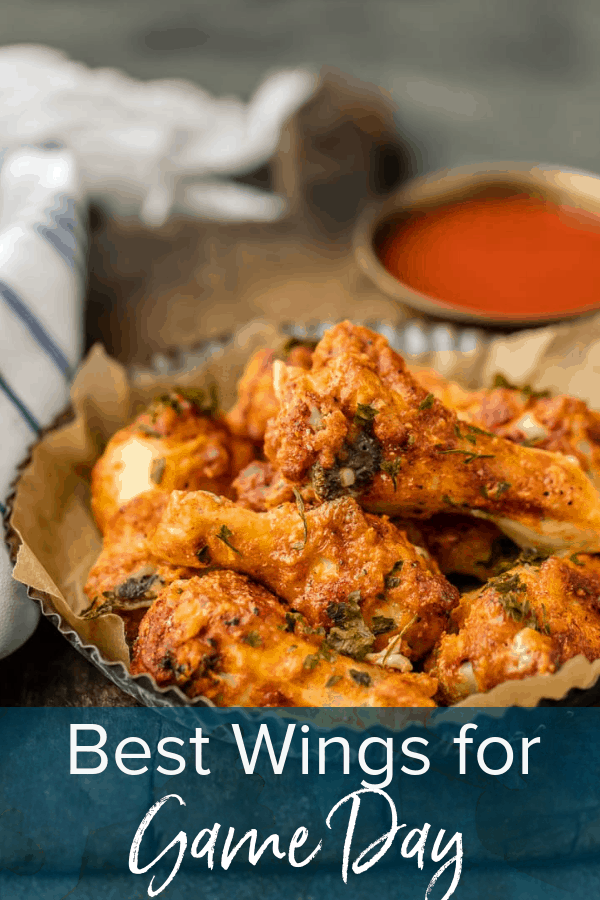 Best Super Bowl Wing Recipes
Chicken Wings seem like the official food of the Super Bowl. Buffalo wings, hot wings, and all the most delicious wing sauces and dips…prepare to get those fingers messy! Here are my fave wing recipes for game day.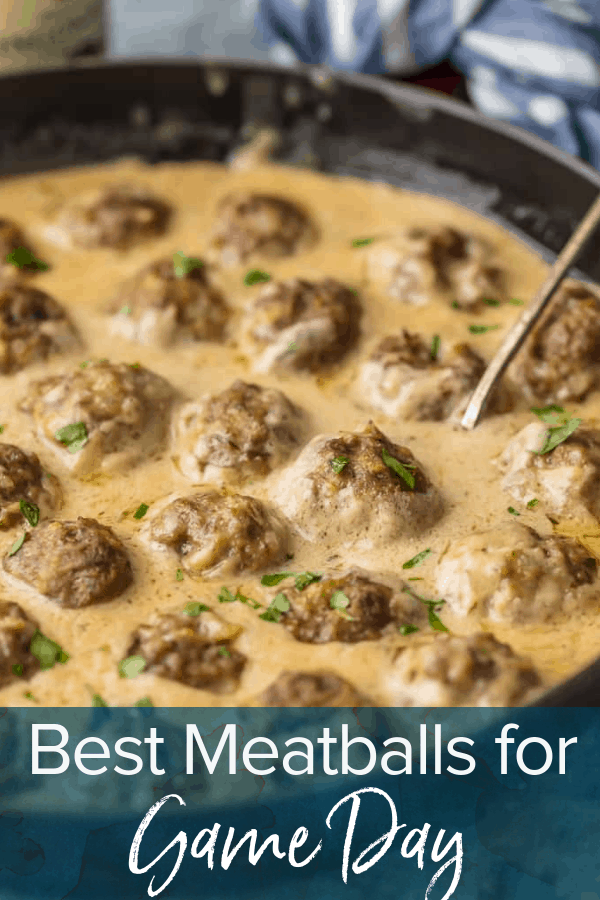 Best Meatballs for Super Bowl
Meatballs are the perfect Super Bowl appetizers because…well, they're just plain good! It's so easy to pop them into your mouth, and there are so many tasty flavors to choose from. Here are some of our best meatball recipes.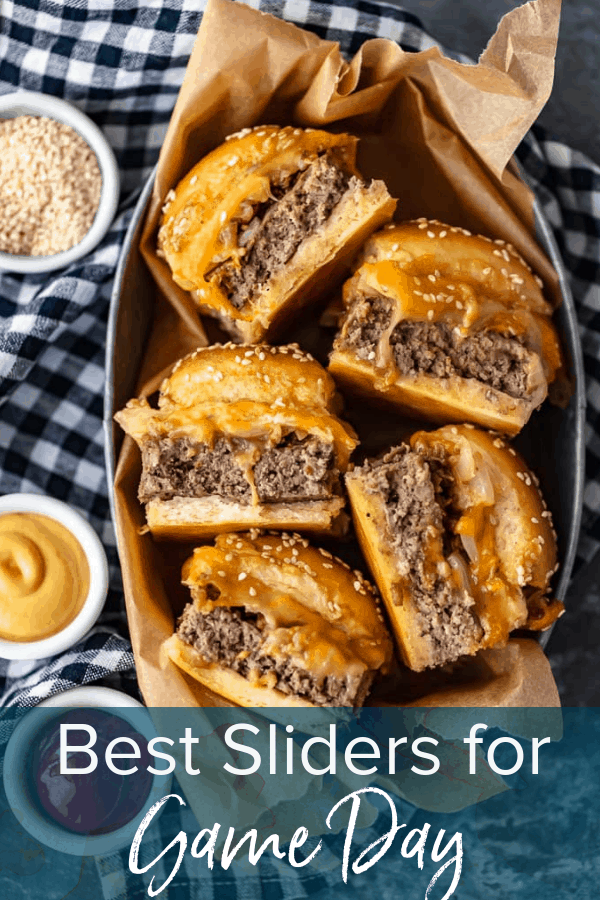 Super Bowl Sliders and Sandwiches
Sliders and sandwiches are a great Super Bowl food idea. They're pretty easy to put together, they're filling, and they're easy to eat while watching the game.
Sandwich Recipes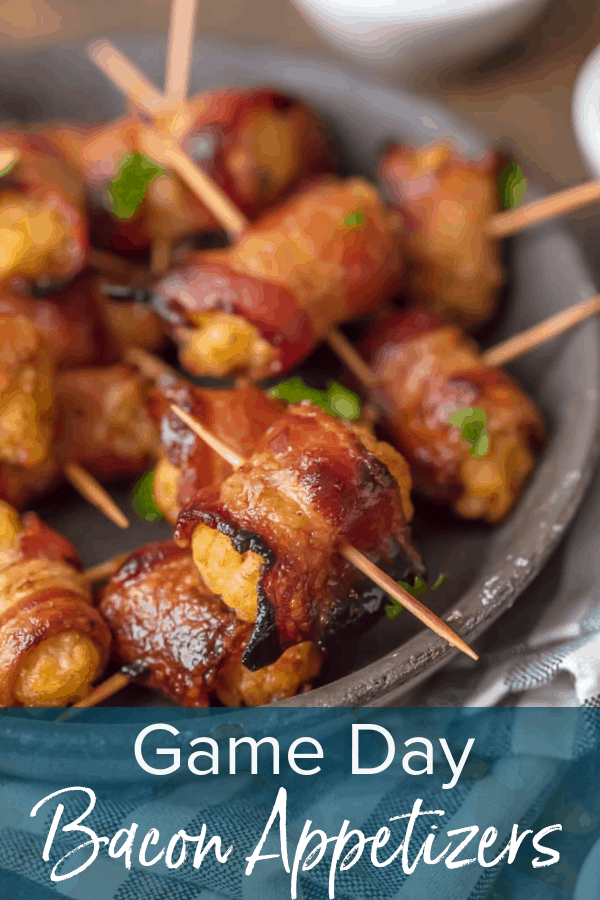 Bacon Appetizers for Game Day
Ah, bacon. Truly the best Super Bowl appetizers are the ones wrapped in bacon. Shrimp, tater tots, crackers, fries…add bacon to anything and it's good to go!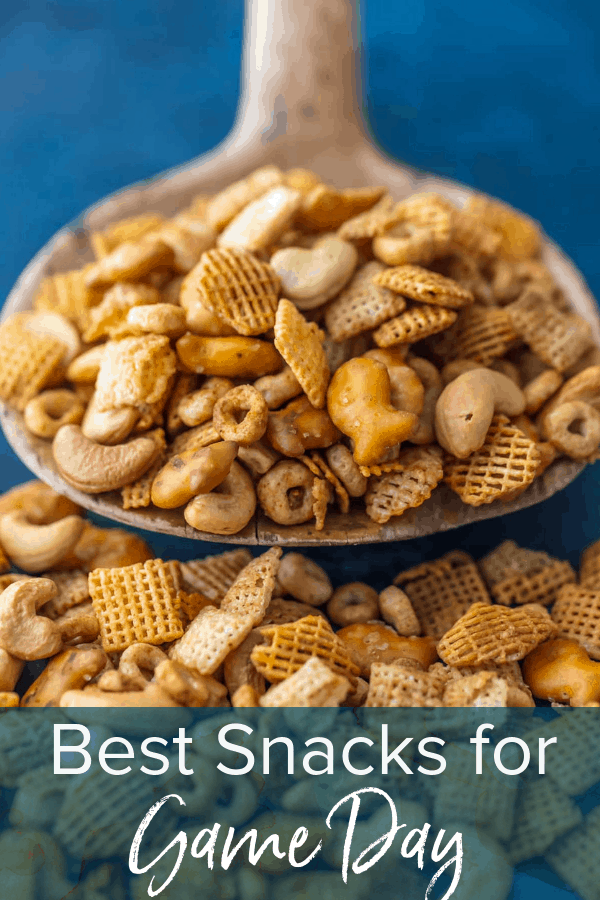 Simple Super Bowl Snacks
In addition to all of the hot food and appetizers on the table, it's nice to have a few simple snacks going around too. Set out bowls of chips, crackers, and Chex Mix so everyone has something to snack on between the other stuff.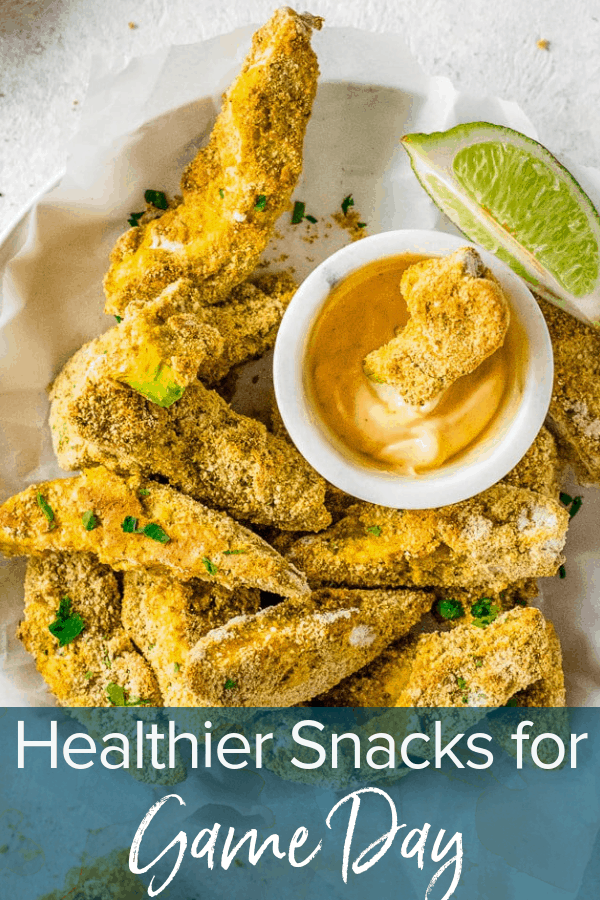 Healthy(er) Super Bowl Snacks
The Super Bowl is definitely not the day to be healthy, but for those of you who are trying to eat a little better during those game day parties (I admire you), here are a few healthier options to snack on.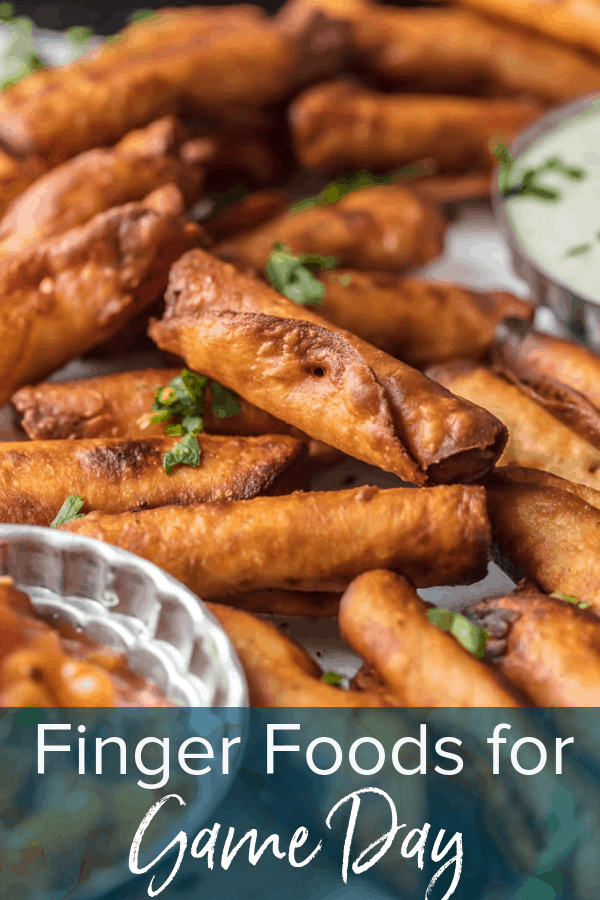 Super Bowl Finger Foods
The Super Bowl finger foods are where you get a chance to shine. Dips, chips, wings…those are all standard (though absolutely delicious and totally necessary), but this is where you get to try different things and add some pizazz into the mix. These are some of my favorite Super Bowl appetizers.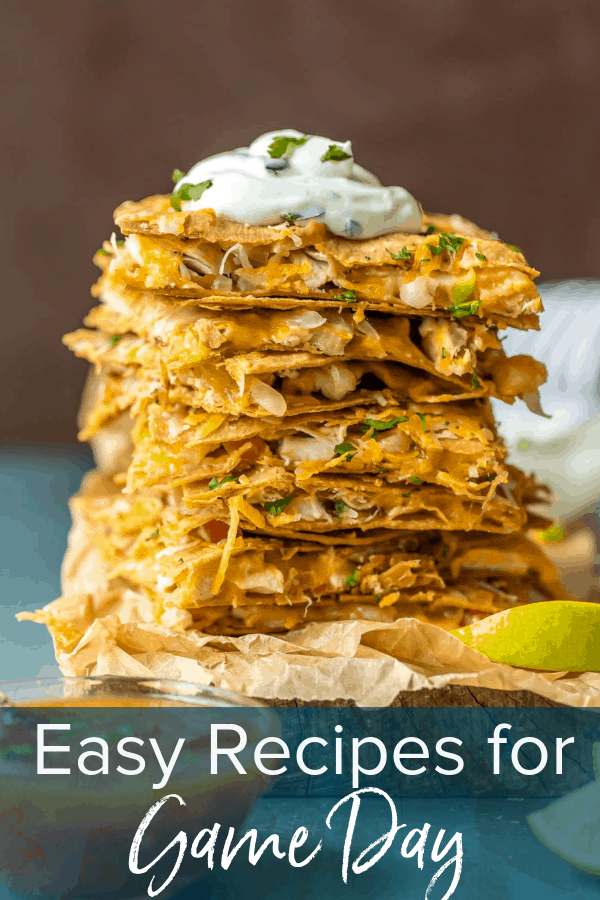 More Game Day Food Ideas
After all the snacks and apps, it's nice to have a few heartier options to serve on game day. Let people graze on everything else as they please, but add in a few other foods that can act as more of a meal for those who are extra hungry. Tacos, nachos, burgers, and chicken tenders are always a great idea!
Football Appetizers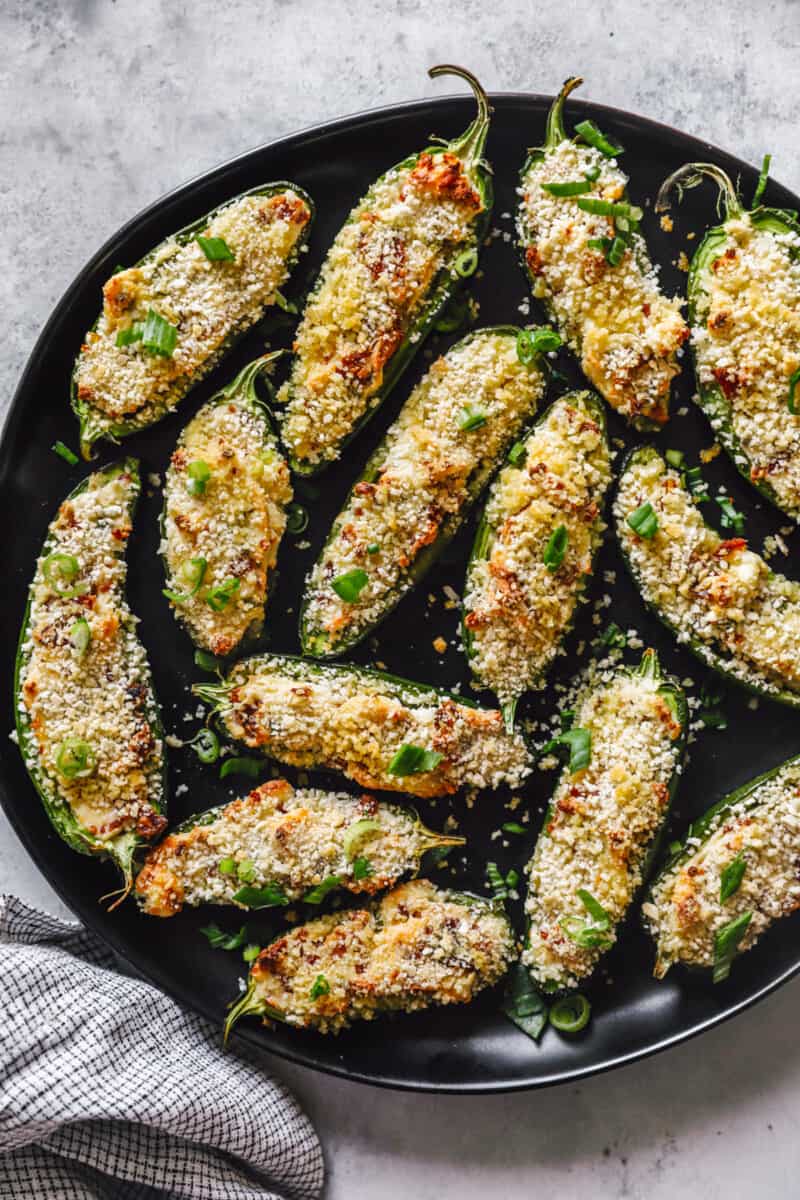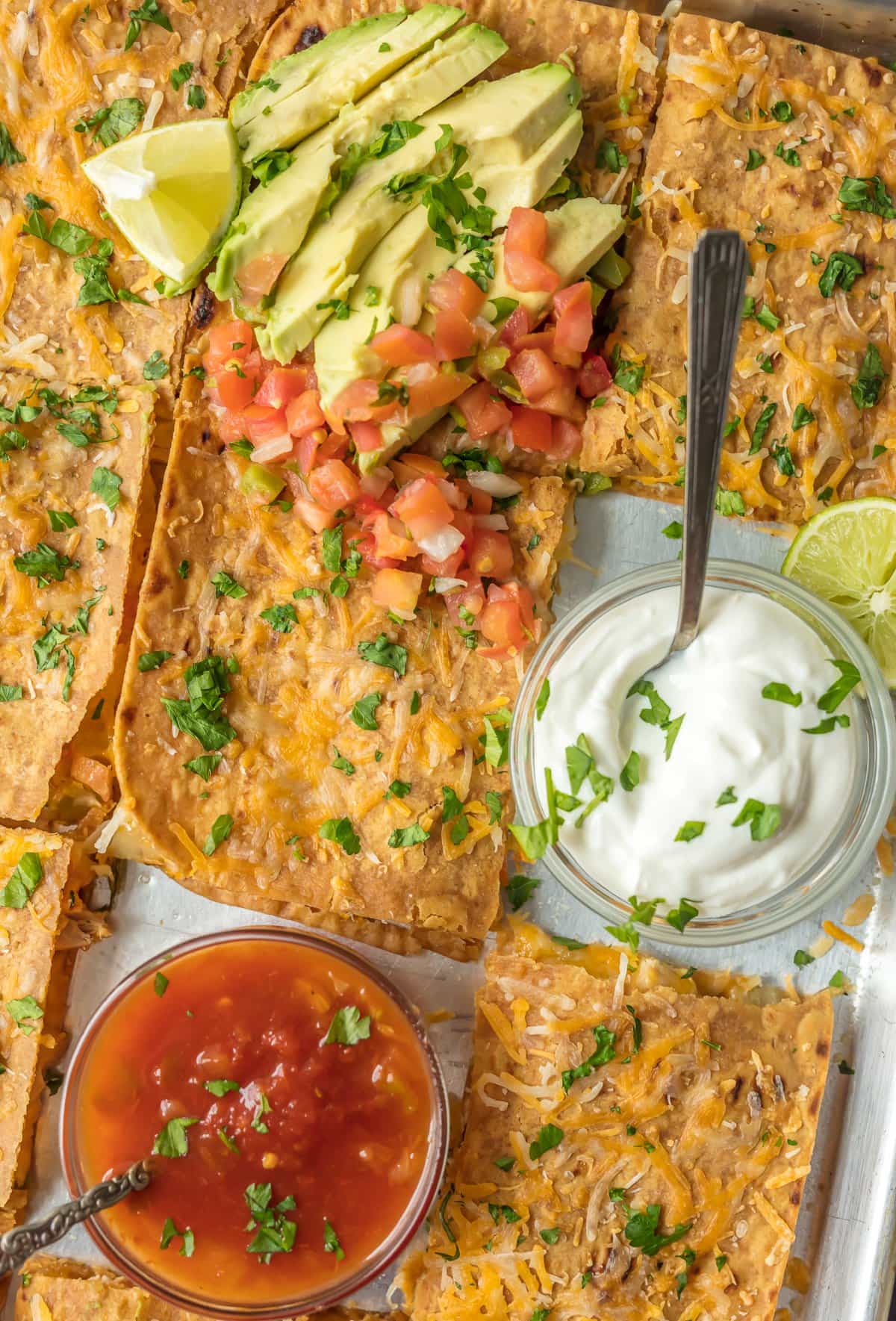 Best Game Day Food
And now that you've got the Super Bowl food all covered, you might need a few drinks to go along with it! Browse through our cocktail recipes for some ideas. My number one choice for Super Bowl cocktails is this Pitcher Margarita Recipe!
I hope you got plenty of Super Bowl food ideas from this guide! If you're still looking for the perfect thing, check out the rest of our appetizers right here. Whoever you're rooting for on the big day, make sure you have plenty of food to enjoy!
Easy Gameday Salsa
Here's our favorite salsa recipe to make for any party. It's so quick and easy, and it tastes delicious. Enjoy!