Thai Iced Coffee has quickly become one of my favorite alcoholic coffee drinks. This Thai Iced Coffee Recipe is such a refreshing, flavorful, and easy iced coffee recipe. We have made an alcoholic as well as a non-alcoholic version of this delicious iced coffee recipe, which infuses spices right into the brewing and uses sweetened condensed milk for both sweetener and creamer. The best way to wake up is this dreamy, creamy, Thai Iced Coffee!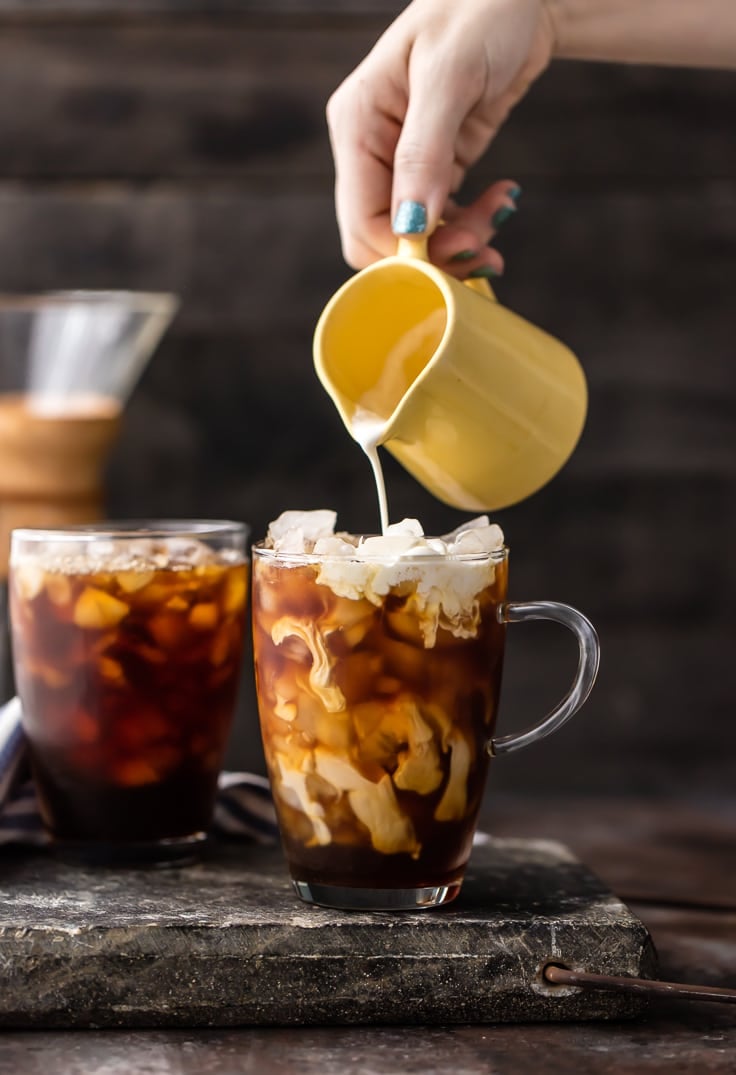 Thai Iced Coffee Recipe
Thai Iced Coffee is so delicious and unique, you won't believe how easy it is to make at home!
Even though it's currently Winter, I'm always in the mood for iced coffee. There's just something so refreshing about that cold caffeine pulsing through my veins. I love to drink it year round, when it's both hot and cold outside.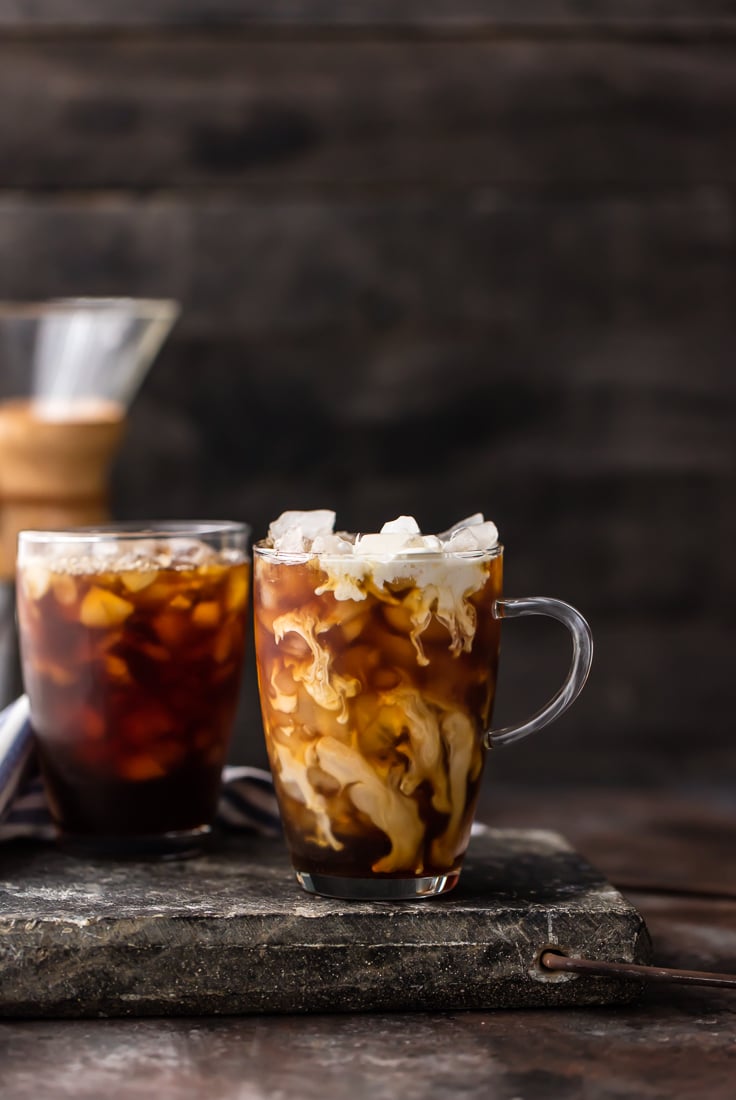 This easy Spiked Thai Iced Coffee version hits the spot every time I make it, and can be easily made with alcohol or without (while still maintaining all the flavor!).
And of course that all depends on what type of day you're having. :) Alcoholic Coffee Drinks just might be the cure to all the World's problems!
Thai Iced Coffee is made my adding spices to the brew, then using sweetened condensed milk to add creaminess and sweetness.
Thai Coffee is an easy way to enjoy something different than just black coffee in the mornings. I love the extra spice from the cardamom and the nutty flavor from either almond extract or Amaretto.
Like I said, it depends on what type of day you're having. This is a great Spiked Coffee Recipe to make for an after dinner drink if you're hosting friends or family!
I'm also one of those weirdos that loves a ton of cream in my iced coffee but likes my hot coffee black. In what world does that make any sense?? I'm not sure…but it's just the way it is.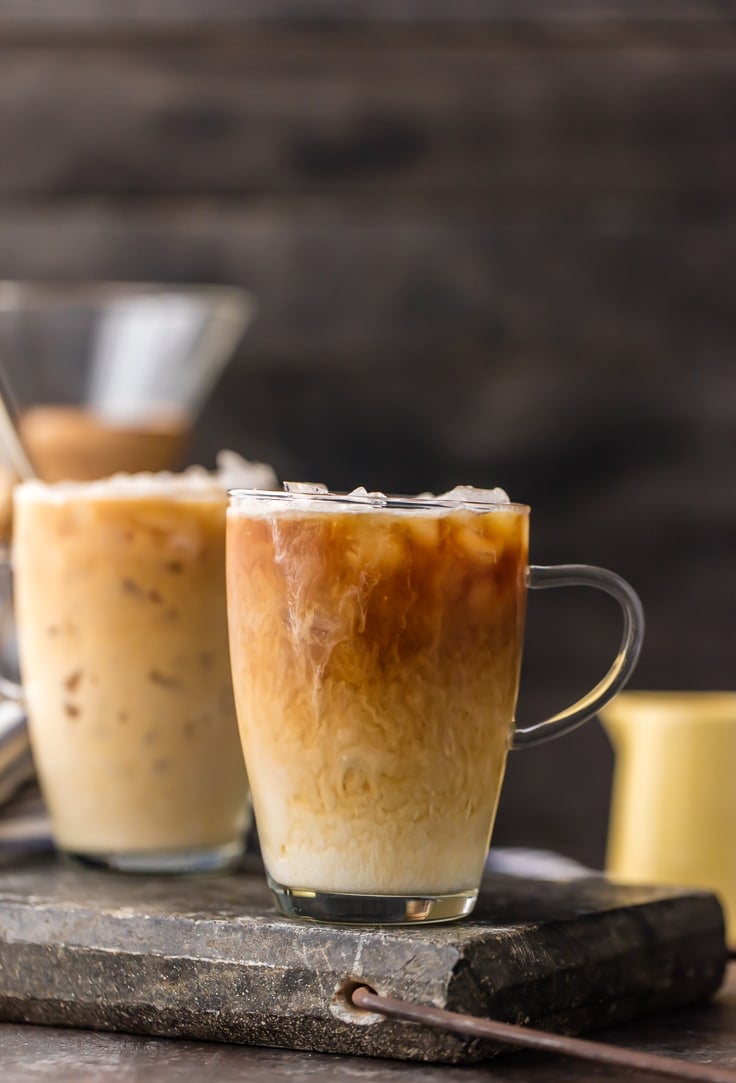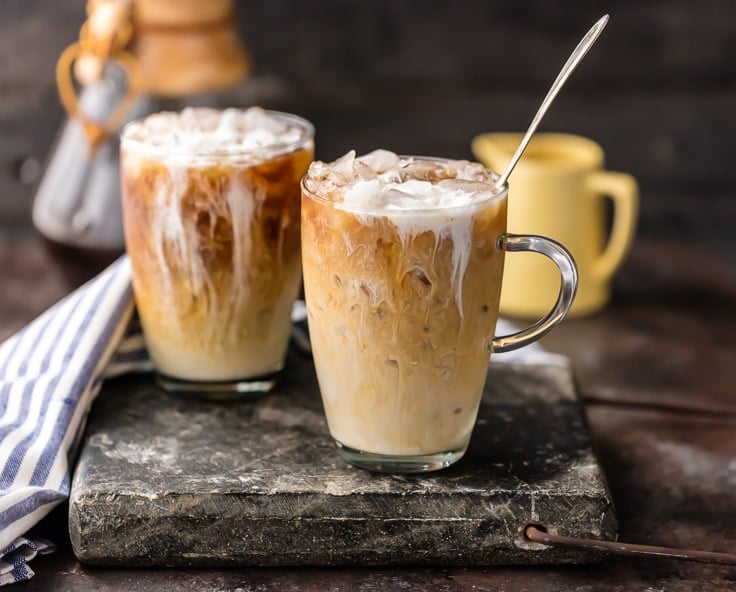 Tips!
I love the way the coffee, cardamom, and almond flavors come together in this Thai Iced Coffee. It's the simple pleasures! Make in non-alcoholic for your first cup of the day, and enjoy the cocktail version after the day is done. Win win!
If you want even more sweetness than just the sweetened condensed milk is giving you, you can also add sugar to taste. No shame in your game! This is YOUR morning, you make your Thai Iced Coffee however you please!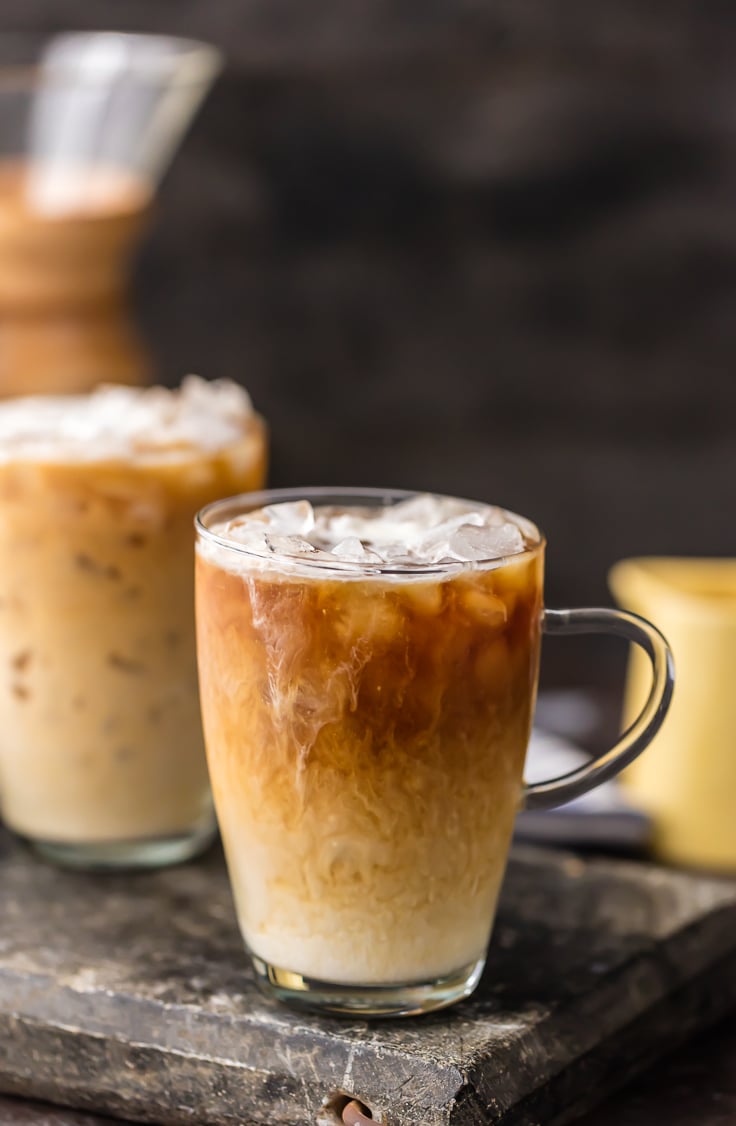 What is the difference between Thai Iced Coffee and Vietnamese Iced Coffee?
I get this question emailed to me a lot in reference to this recipe. They're similar, but different. Vietnamese Coffee is typically brewed very strong with a drip apparatus and then sweetened with sweetened condensed milk.
The main difference for Thai Iced Coffee is that spices are added directly to the coffee grounds/beans before brewing. In this case we use cardamom!
More Coffee Recipes
If you love this Thai Iced Coffee, be sure to check out our other favorite coffee recipes as well!
See All Coffee
Check out the video for another favorite recipe, How to Make Iced Coffee! I hope to make a video for this Thai Iced Coffee asap.