This Skinny Hazelnut Iced Coffee recipe is the perfect way to start the day! I love using cold brew to make my iced coffee drinks and adding fat free, sugar free hazelnut creamer. It's so easy, and even better than Starbucks!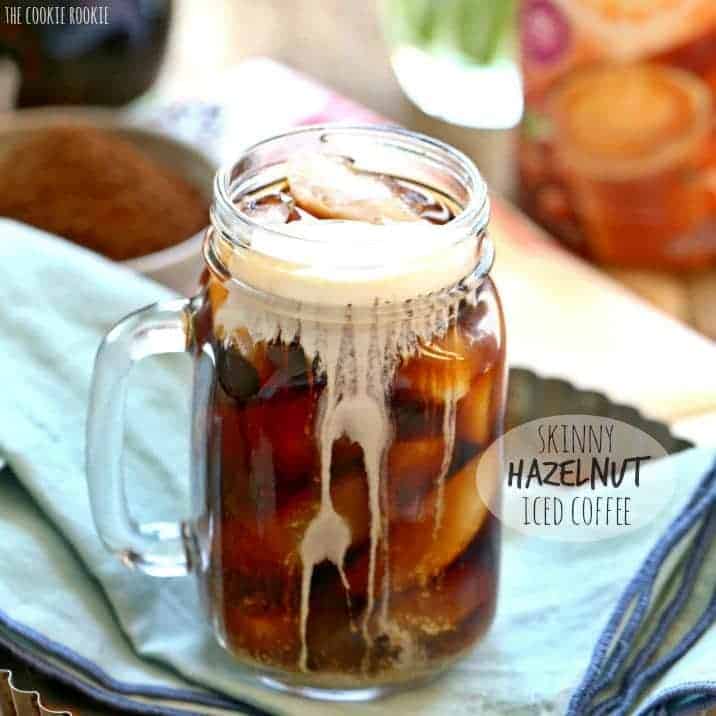 I can't start my mornings without coffee, and I much prefer to make my drinks at home instead of running out to get Starbucks or McDonald's. This hazelnut iced coffee is so easy to make at home!
Why You'll Love This Hazelnut Iced Coffee
Skinny – Skip the sugar and extra calories with this recipe. You can have a flavorful coffee drink without loading up on sugary syrups.
Cold Brew – I like making my iced coffee with cold brew, that way the coffee is already cold (ice melts with fresh hot coffee), and waiting for me when I wake up.
Hazelnut – Hazelnut is such a great flavor, and this creamer is so delicious!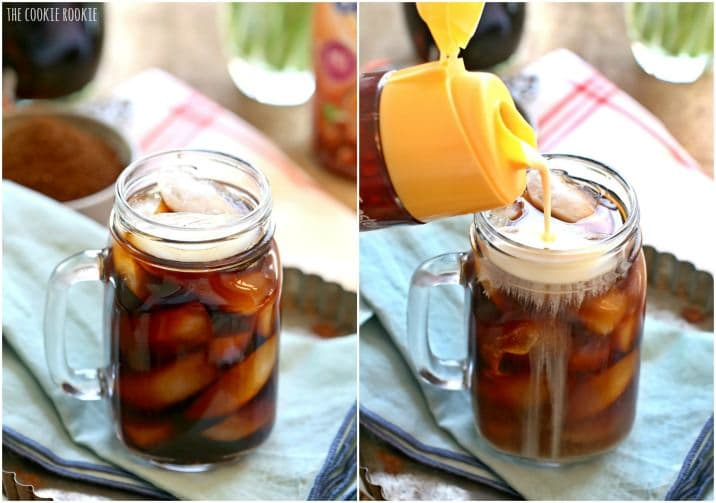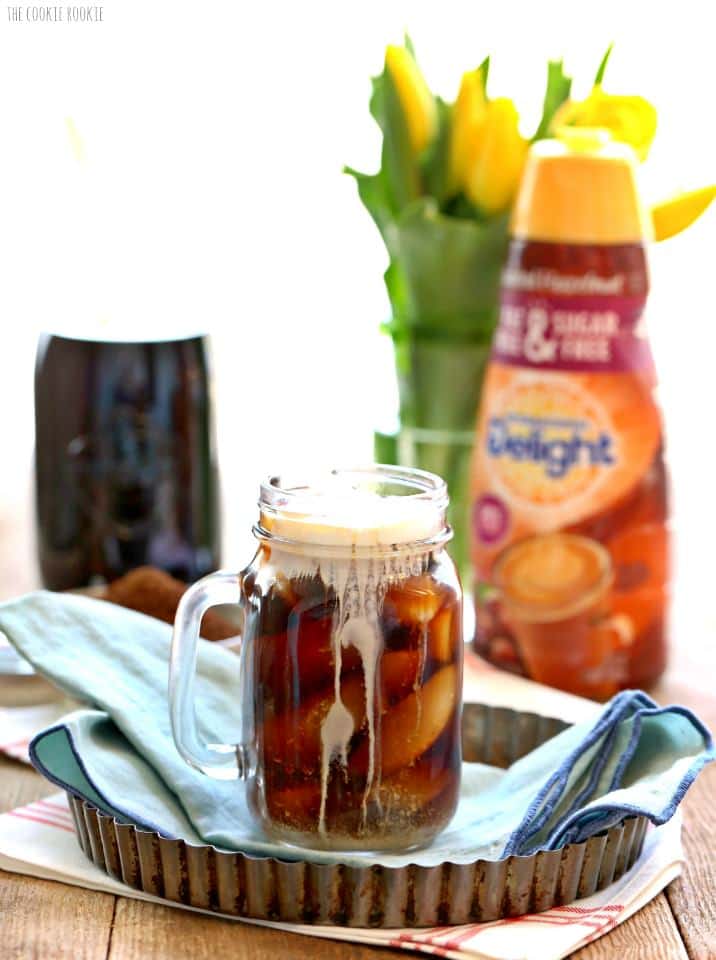 Making Cold Brew at Home
There are two main reasons I use cold brew to make my iced coffee recipes:
You can set the coffee in the refrigerator overnight so it's ready the second you wake up.
It's already cold so you don't have to wait brew hot coffee and then either wait for it to chill or watch all your ice melt away.
Making cold brew is so easy to too. Here's a quick step by step:
Combine coffee grounds and cold water in a container. Cover and let it sit in the refrigerator for 8-12 hours (or overnight).
After refrigeration, line a mesh strainer with cheesecloth, place it over a pitcher (or another large container), and pour the coffee through it.
Press the grounds to help release all of the liquid, then discard coffee grounds.
Once you have the cold brew, pour it over ice and add hazelnut creamer. Done! Be sure to check the recipe card below for the full ingredient list and details.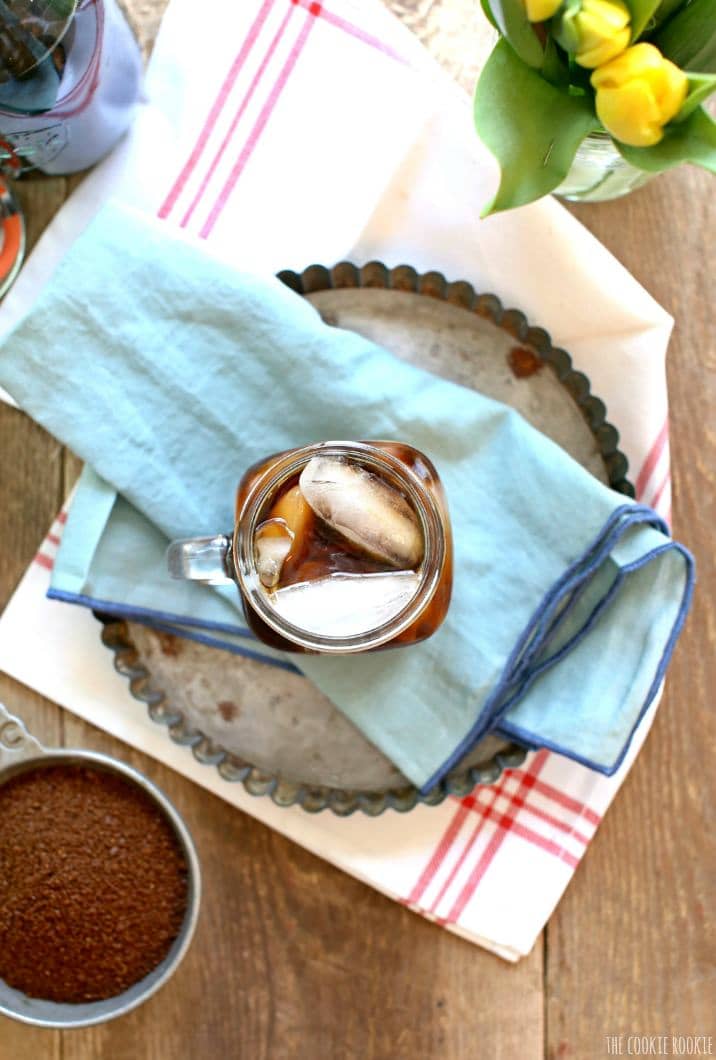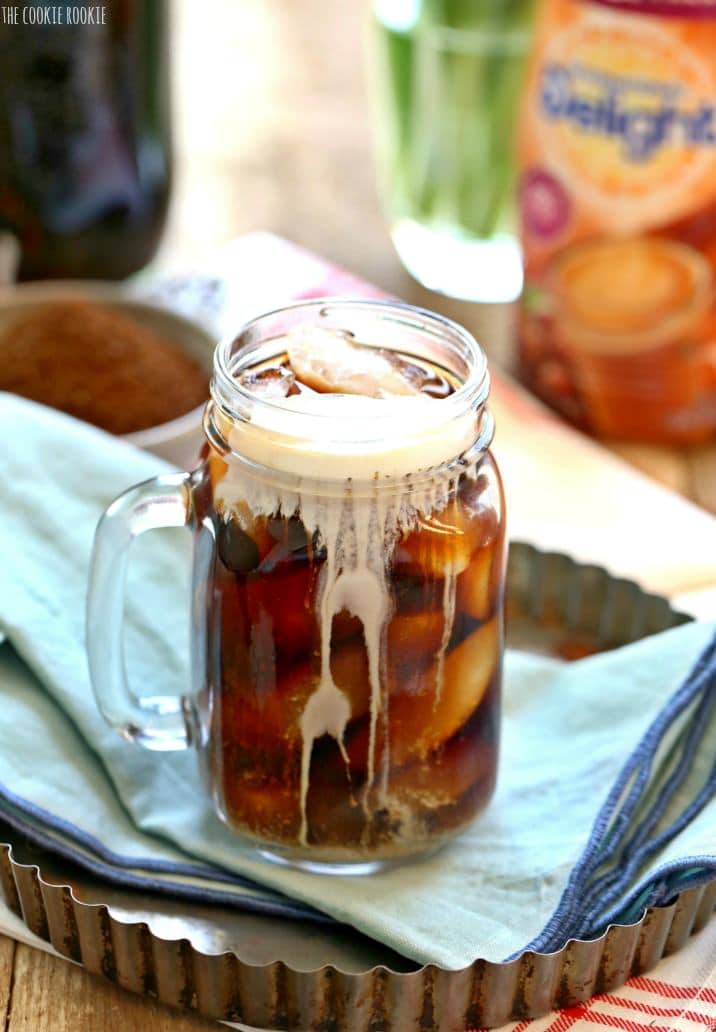 Skinny Hazelnut Iced Coffee
One thing I love about this delicious iced coffee is how easy it is to keep it healthy without sacrificing flavor. I try to avoid adding sugar and extra calories to my drinks when I can, so this works perfectly.
My very favorite creamer right now is International Delight FAT FREE and SUGAR FREE Toasted Hazelnut. It's only 15 calories per serving! It tastes so awesomely full of flavor.
Of course you can use any type of hazelnut creamer or syrup you like, but I highly recommend this one to keep it light.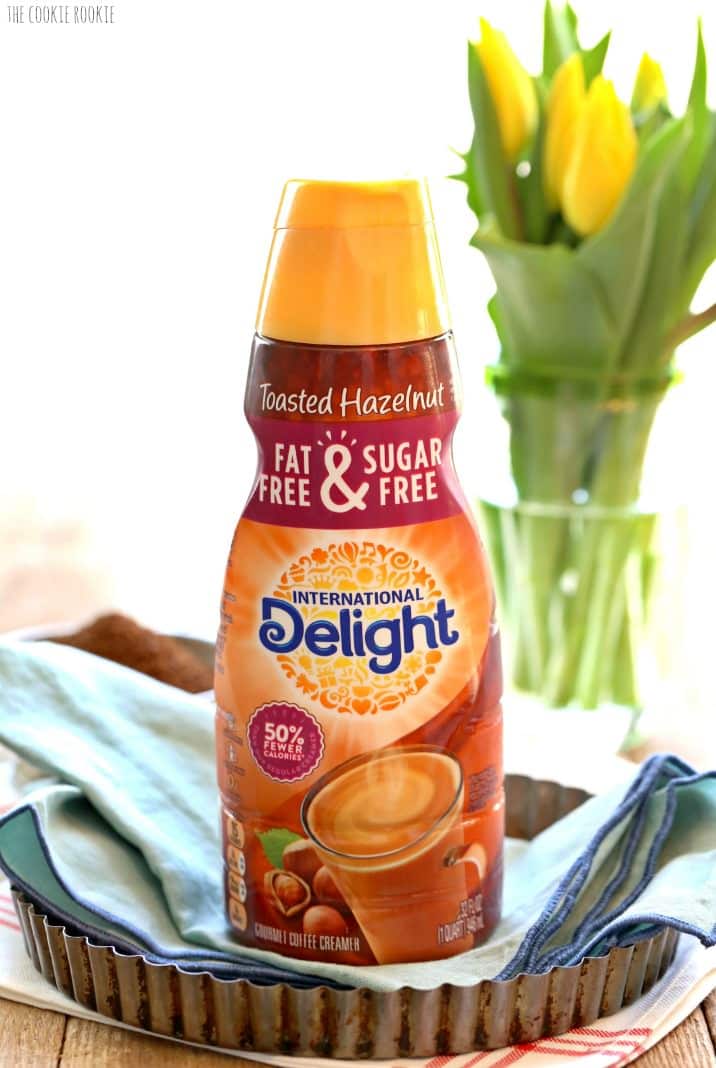 Variations and Recipe Tips
Use any large container with a lid to make the cold brew. I used a large plastic container, but you could use a bowl with fitted lid, a glass carafe or jar, or almost anything really.
A mesh strainer and cheesecloth will give you the best results to make sure the liquid is fully separated from the coffee grounds. Nothing worse than a cup full of grounds!
If you don't like hazelnut, you can use this recipe to make any flavor of iced coffee you like. Use different creamers, syrups, milks, or sweeteners to make it to your taste.
If you don't have time to make cold brew, brew fresh coffee and then let it sit in the refrigerator for 10 minutes to help it cool down before adding ice.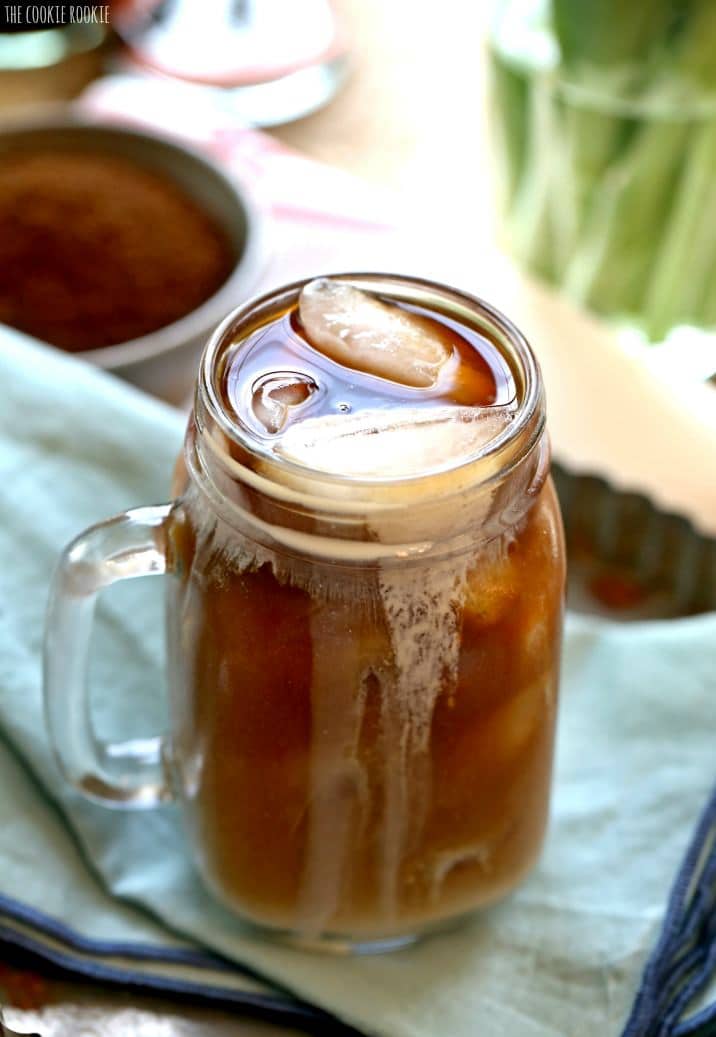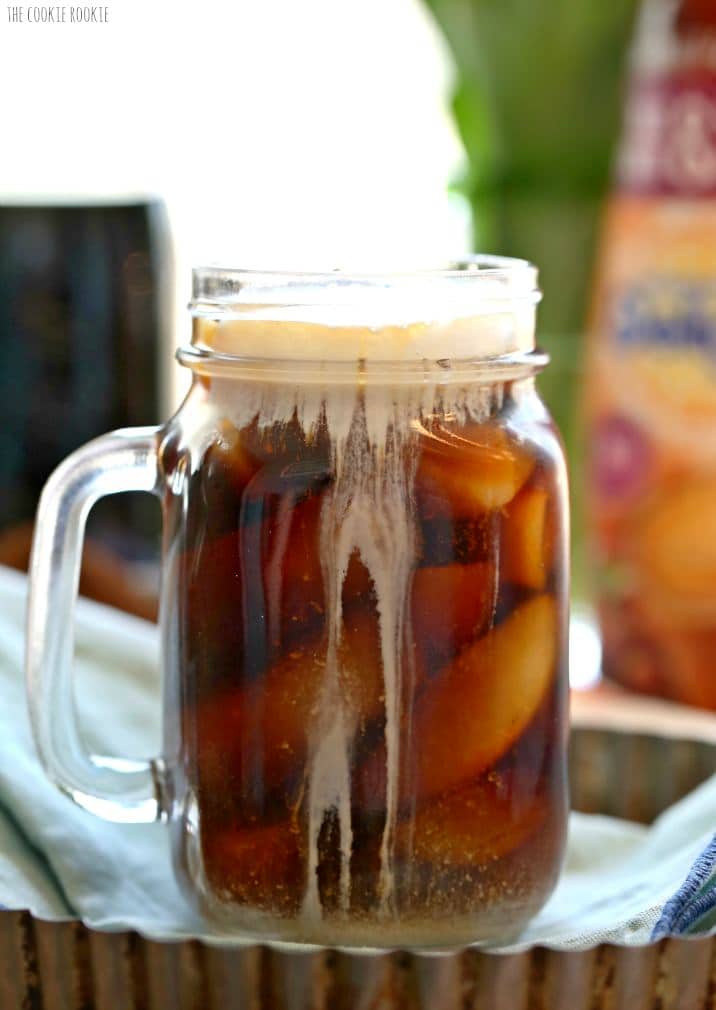 You're going to love this Skinny Hazelnut Iced Coffee recipe to start your mornings! And since you love coffee, be sure to try some of these other recipes too: