This easy honey cornbread muffin recipe is so simple to make and makes for a delicious bread side dish for any occasion. Be sure to make a double batch as they'll disappear quickly!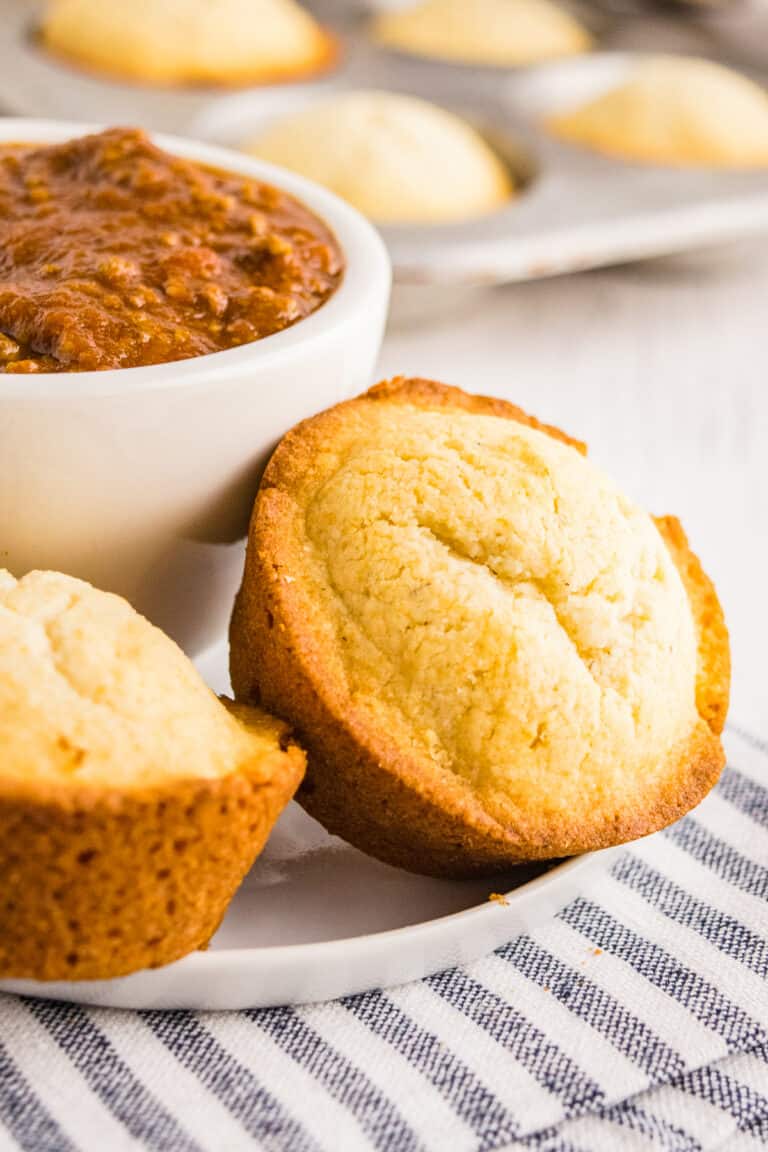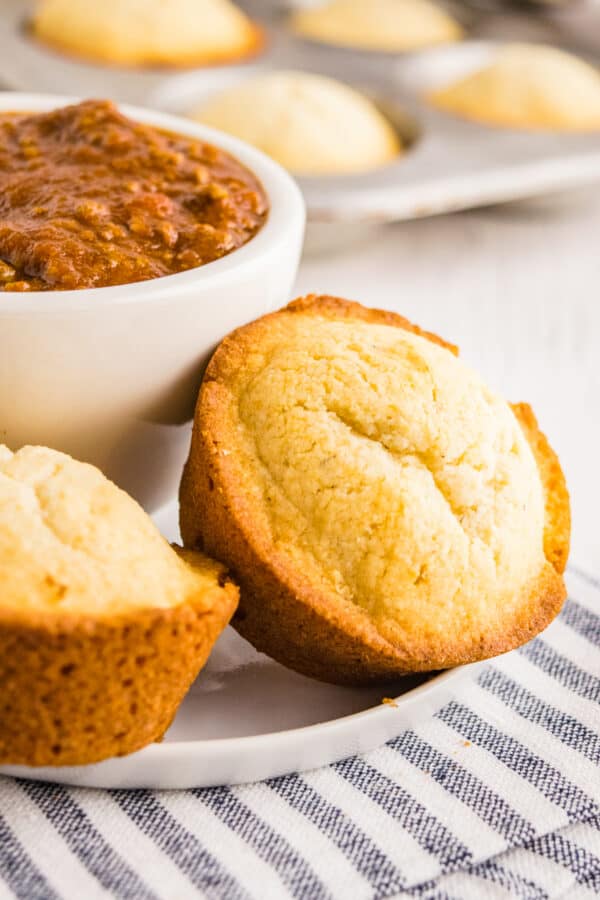 These delicious sweet cornbread muffins will be a hit whenever you serve them! So simple to make, they are great served with a bowl of chili and will definitely not be out of place at any Thanksgiving or holiday table!
This light and fluffy cornbread muffin recipe is just barely sweet, more of a hint of sweetness. It has a soft and velvety delicate crumble that makes it the perfect side for hearty chili or soups.
It is moist but crumbly and falls apart in your hand and melts in your mouth. Slather with butter and honey for a nice sweet treat on chilly days.
Why you will love these cornbread muffins!
Quick: It only takes about 10 minutes to make a batch of these muffins and just 15 minutes to bake them.
Simple: Made with everyday ingredients you won't need to plan a special trip to the store to make these.
Light and fluffy: These are seriously the best cornbread and they taste so good! They are super moist and you'll be serving them up with so many meals!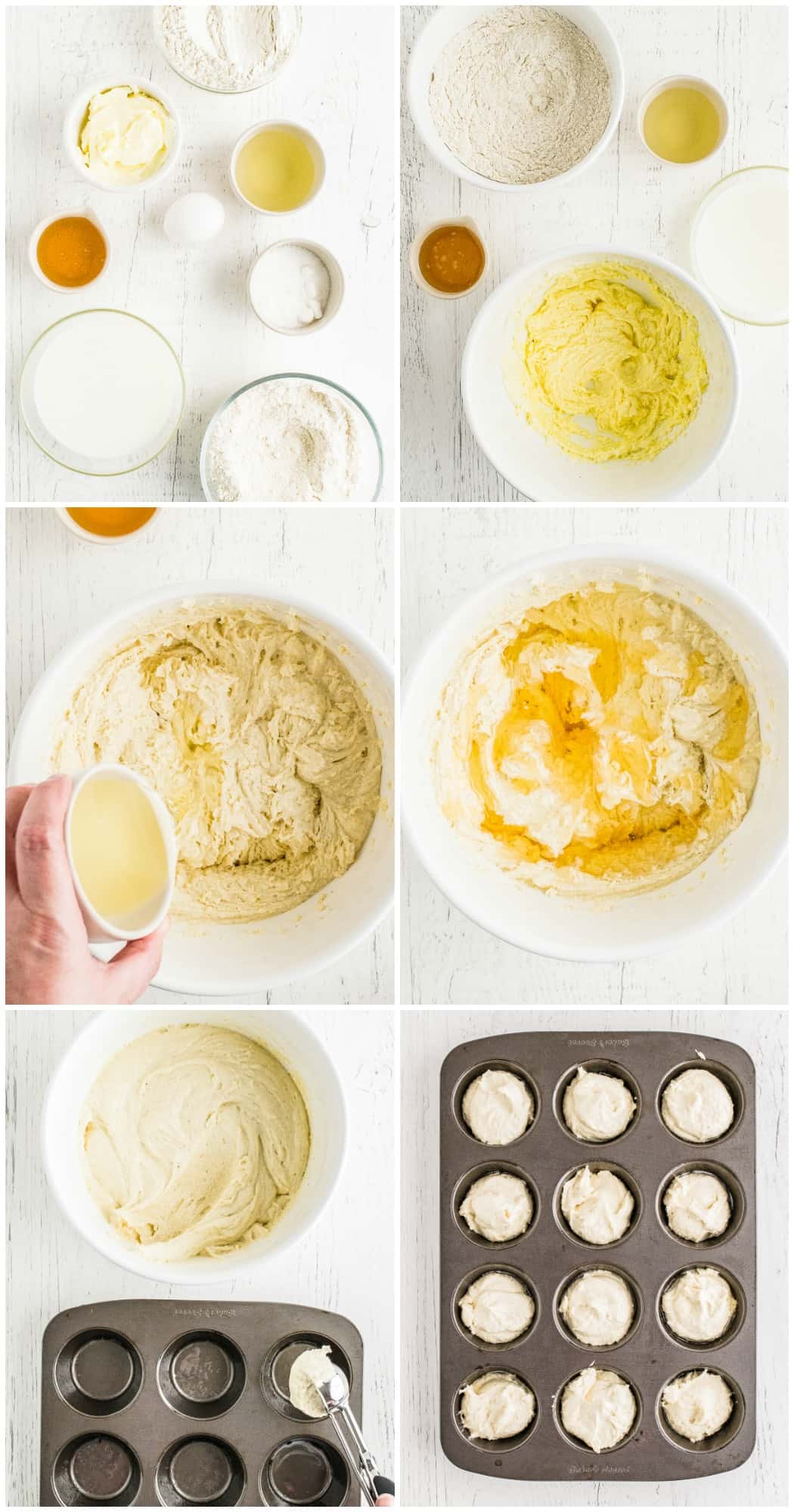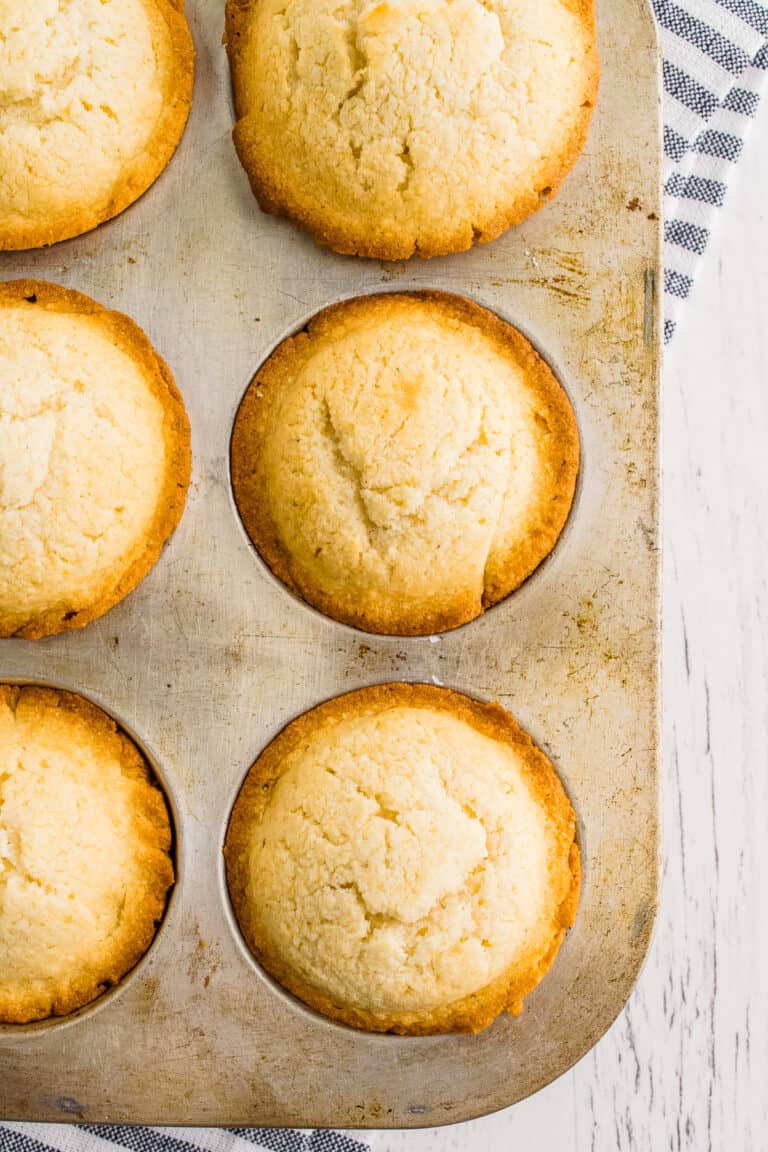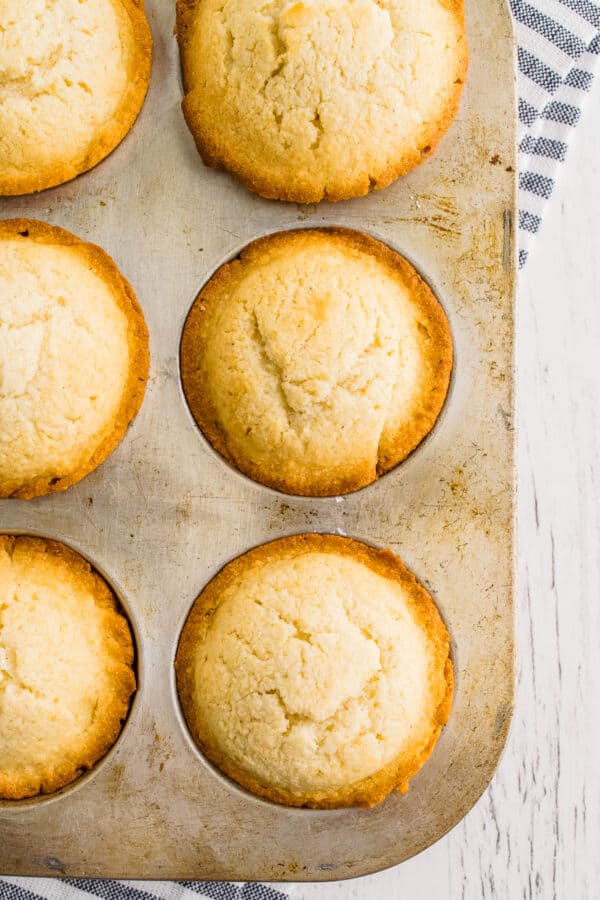 How to make cornbread muffins from scratch
Be sure to see the recipe card below for full ingredients & instructions!
Grease your muffin tin and preheat the oven.
Mix together the butter and sugar.
Beat in the egg.
Sift together the dry ingredients and mix into the butter mix.
Mix in the milk.
Spoon the batter into the muffin tin.
Bake until done.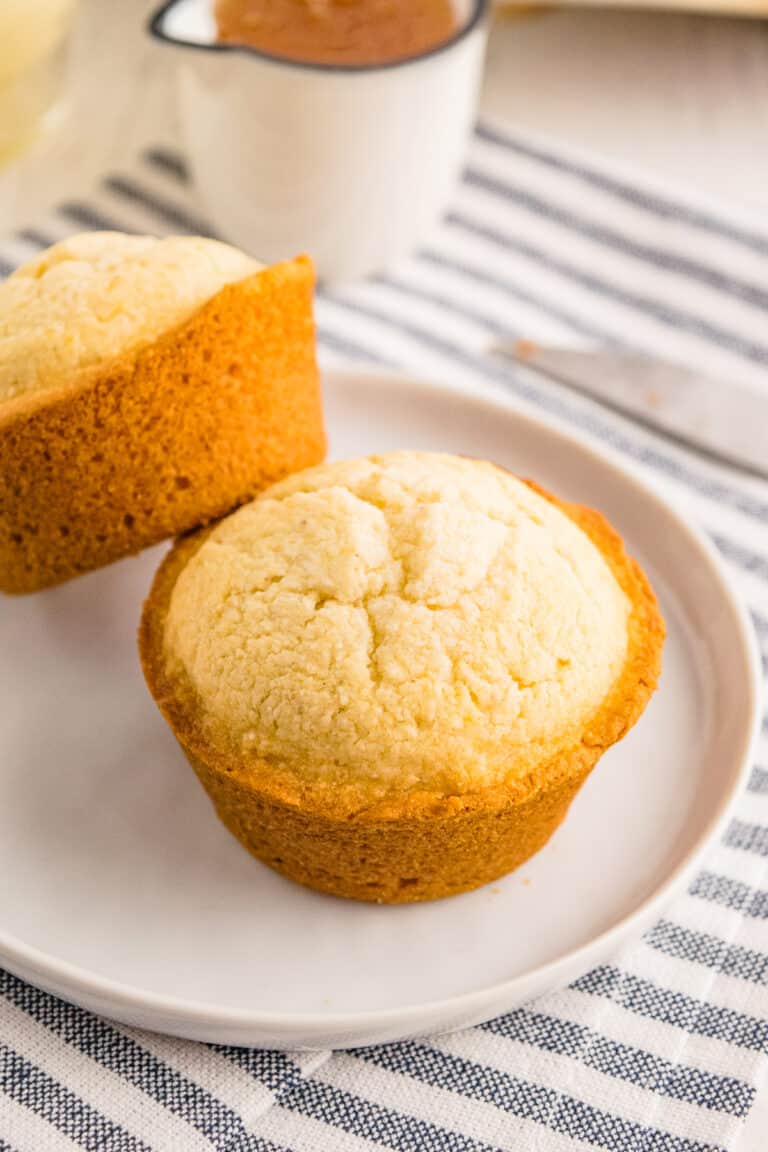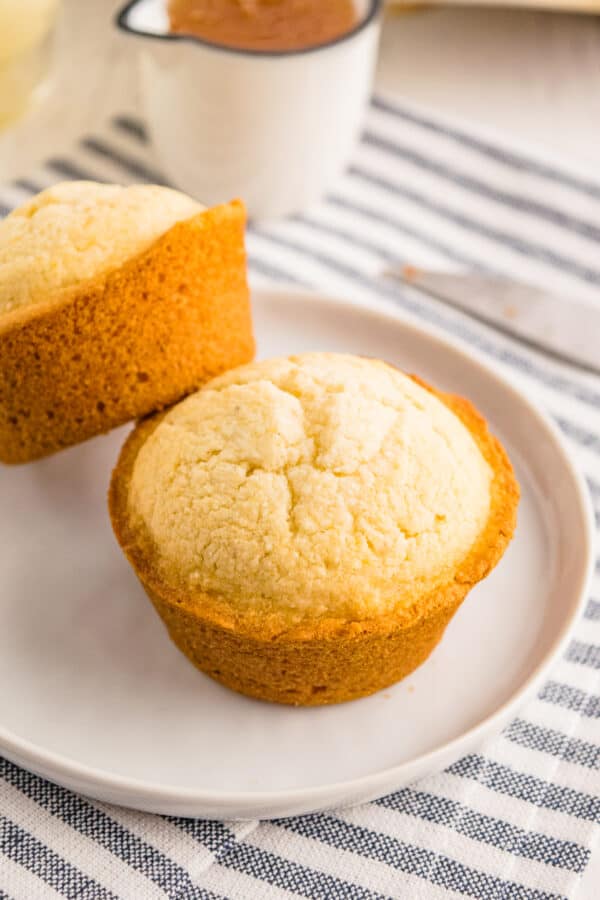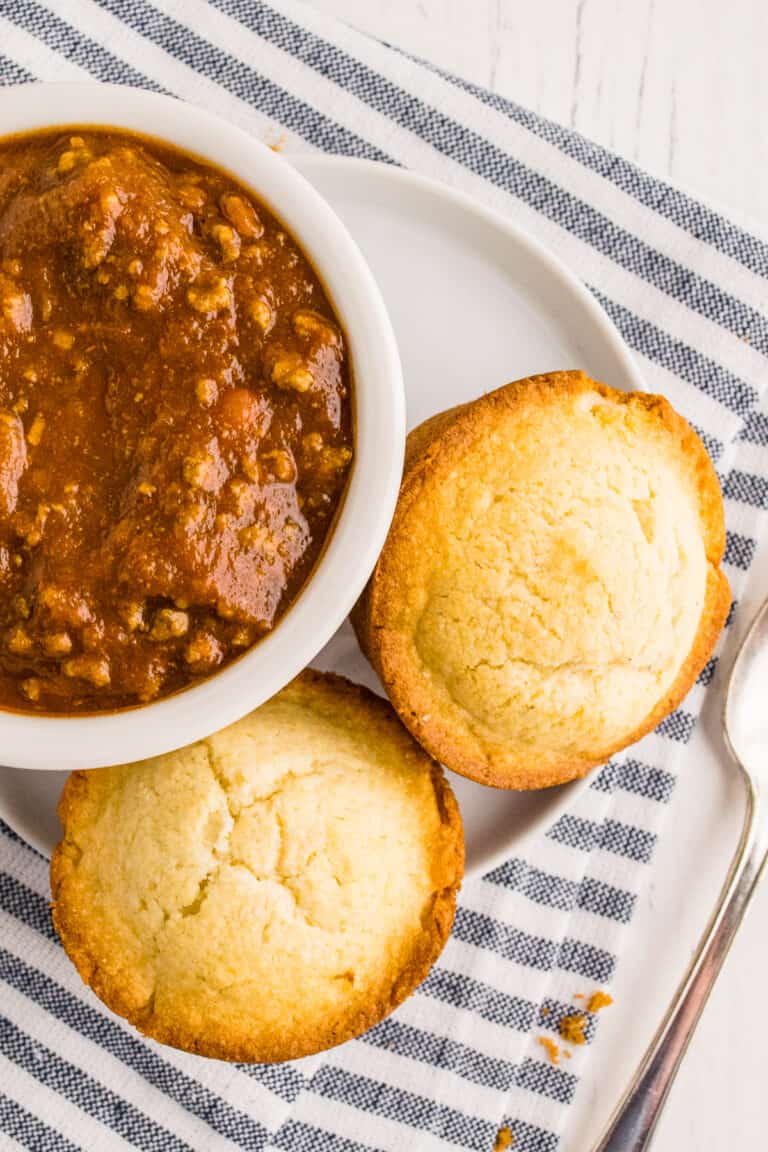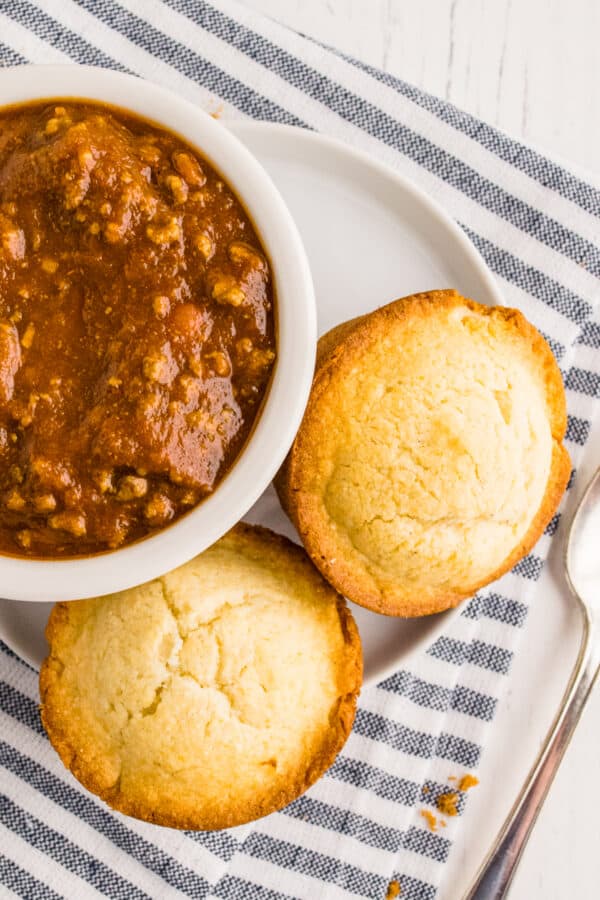 How do you know when the muffins are cooked?
When ready to come out of the oven, the muffins should have light golden tops, they won't be very brown or yellow in color. Insert a toothpick into a muffin, if it comes out with no crumbs on it the muffins are ready.
How long do they keep?
Once the muffins have cooled completely, place them into an airtight container. They will keep for 2 days at room temperature and up to a week when refrigerated. You can serve them as is, or heat them gently in the oven to warm through.
Can you freeze them?
Yes! These freeze really well so be sure to make a double batch! Wrap them individually and then place in a freezer-safe container. Alternatively, you can freeze them solid on a sheet tray and then place directly into a freezer bag.
Thaw frozen cornbread muffins for 3-4 hours at room temperature.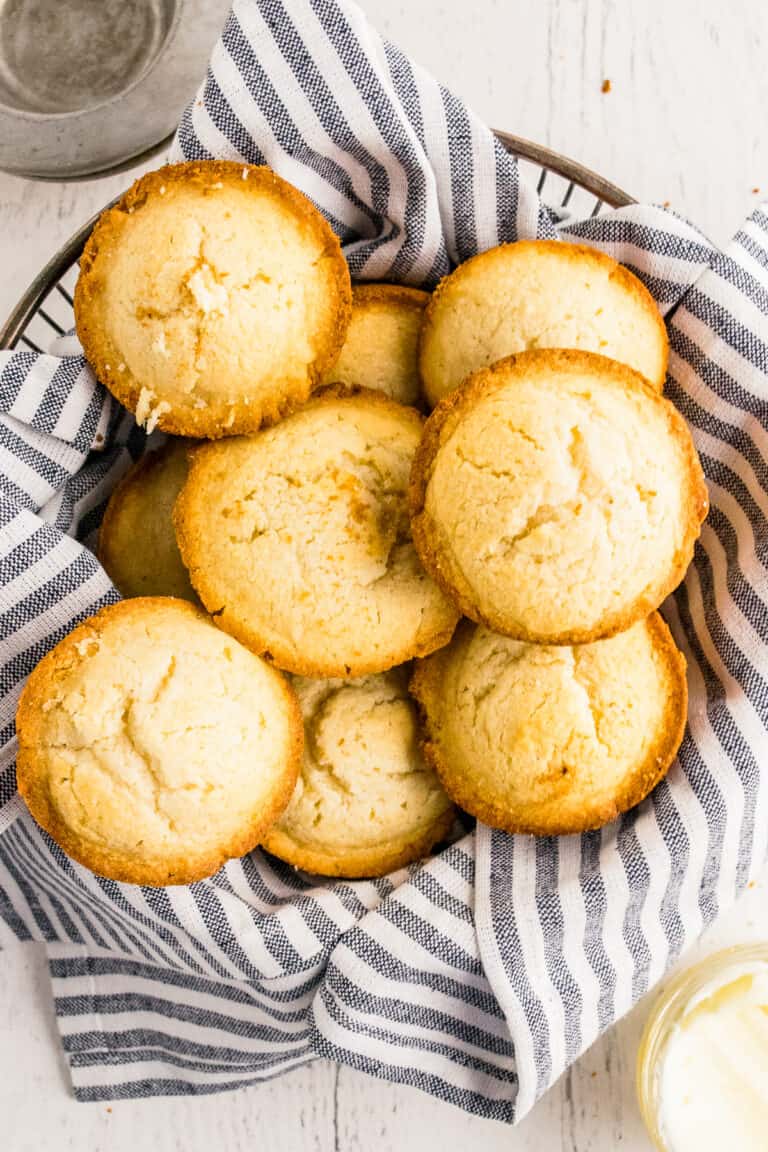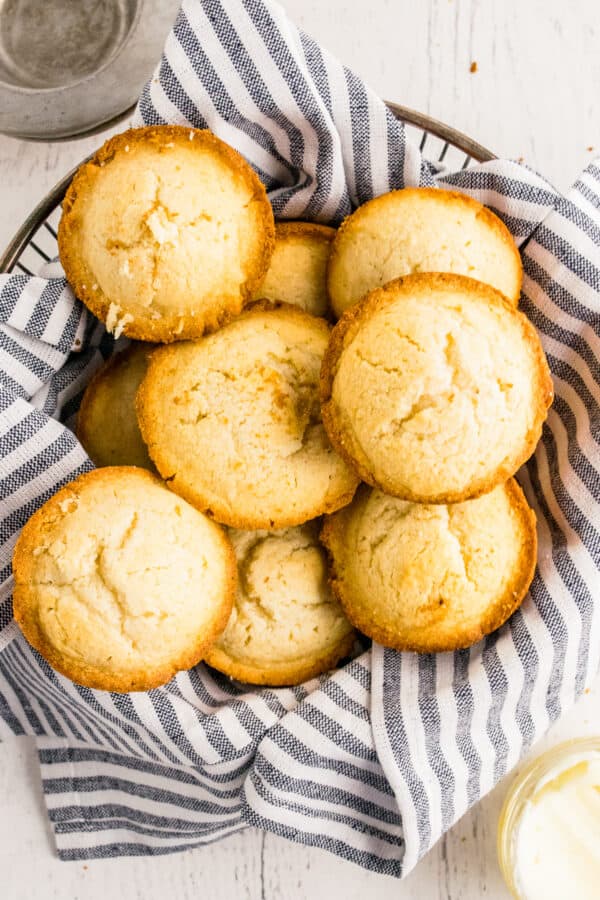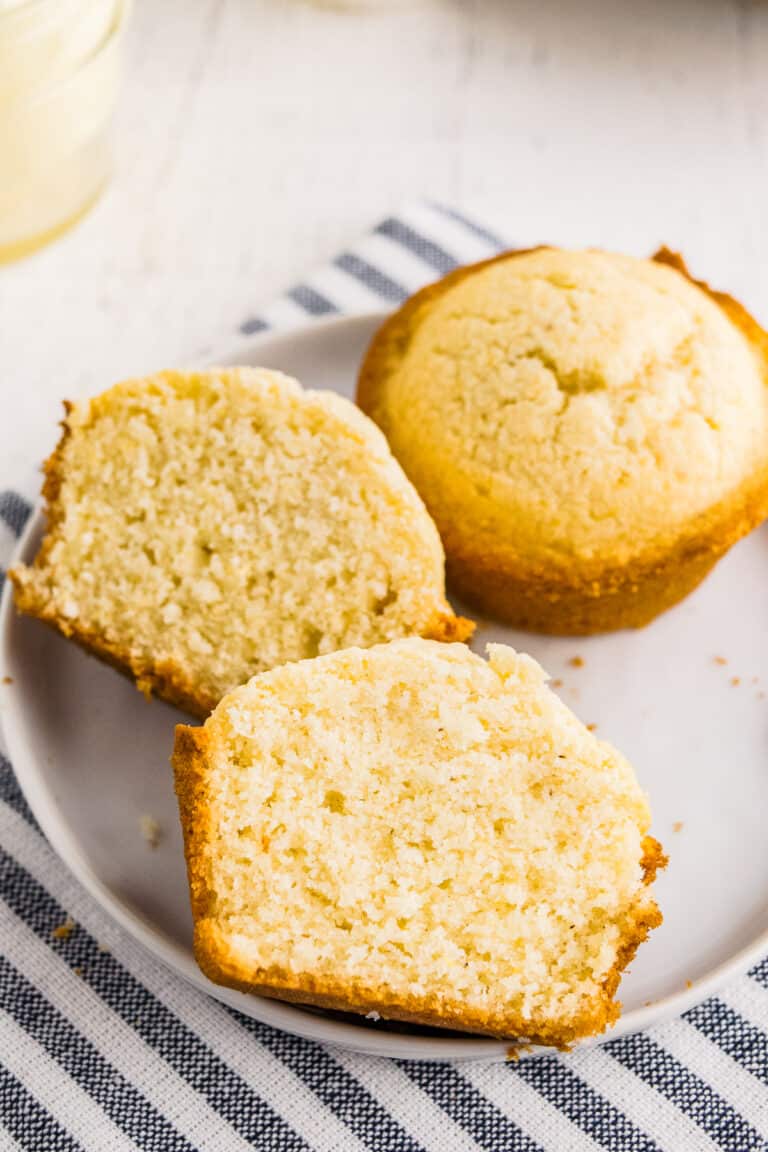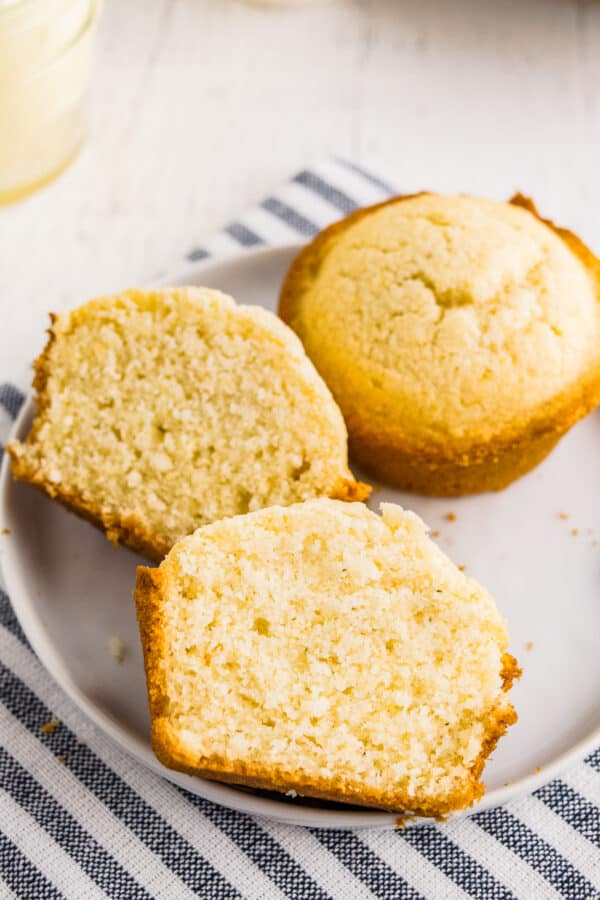 Tips!
Grease the muffin tray well before adding the batter so that they are easily removed once baked.
Make sure that the oven is fully pre-heated so that they cook through evenly.
It's best to use a hand mixer to mix the ingredients so that you lock in as much air as possible. You can mix by hand if you don't have a mixer.