These Crockpot Chicken Burritos make the best easy dinner for busy weeknights! These are also a great option for meal prepping, freezing, and taking on the go during a busy day.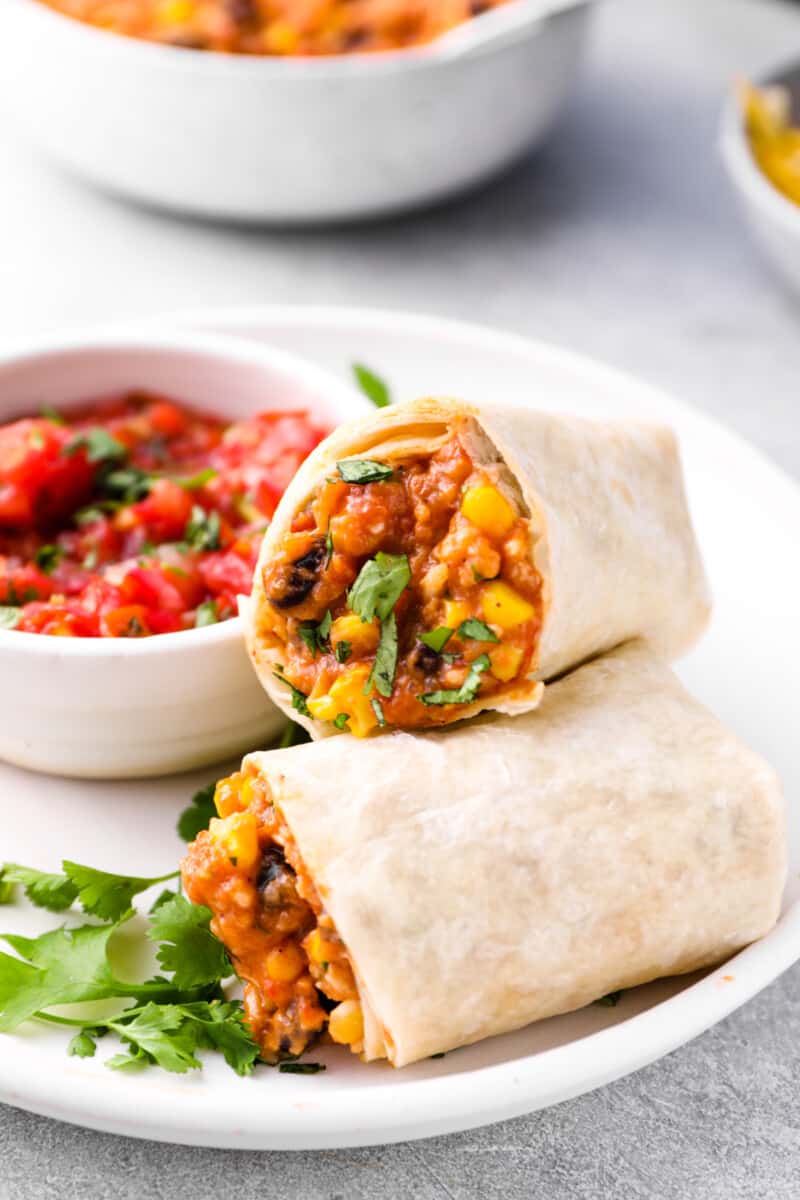 What's in Slow Cooker Chicken Burritos
A handful of inexpensive, bold, and delicious ingredients meld together in the Crockpot to yield the most flavorful chicken!
Chicken Breasts: You can use frozen chicken, provided it has already been cubed. If your frozen chicken breasts are still whole, you will need to allow them to fully thaw before using. Ensure the chicken reaches 165°F on an instant-read thermometer before serving!
Taco Seasoning: Get all of the flavor you're craving with way less sodium when you make homemade taco seasoning!
Salsa: You can use homemade salsa or choose your favorite store-bought jar. Any spice level will work just fine.
Black Beans: Make sure to really rinse and drain them before adding to the slow cooker.
Corn: Frozen corn works best here.
White Rice
Chicken Broth: Wanna go the extra mile? Use some homemade chicken broth to make this recipe!
Shredded Mexican Cheese
Fresh Cilantro: You can omit this herb if you're part of the population that thinks it tastes like soap!
Flour Tortillas: Make sure you grab some big burrito sized ones.
Pico de Gallo: I'm a real sucker for homemade pico de gallo, but store-bought also works just fine.
Pair the burritos with your favorite toppings of enchilada sauce, lime juice, fresh cilantro, and more!
Variations to Try
Chicken: You can use boneless, skinless chicken thighs instead of breasts.
Beans: You can use pinto beans instead of black beans.
Corn: You can use fresh or canned corn instead of frozen.
Cheese: You can use whatever type of cheese you prefer.
Tortillas: You can use corn or flour tortillas, or you can serve the filling atop salad greens or rice to make burrito bowls.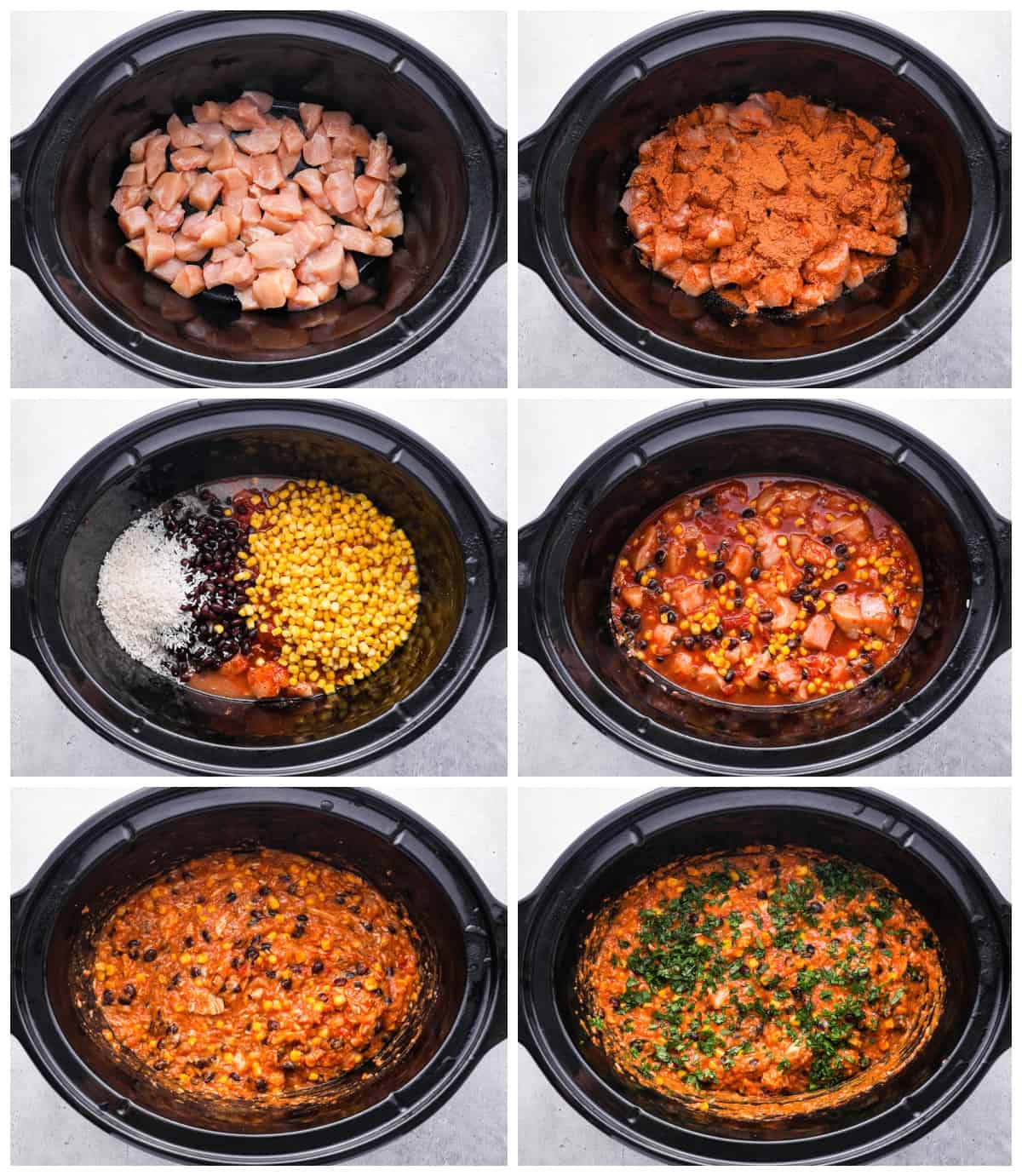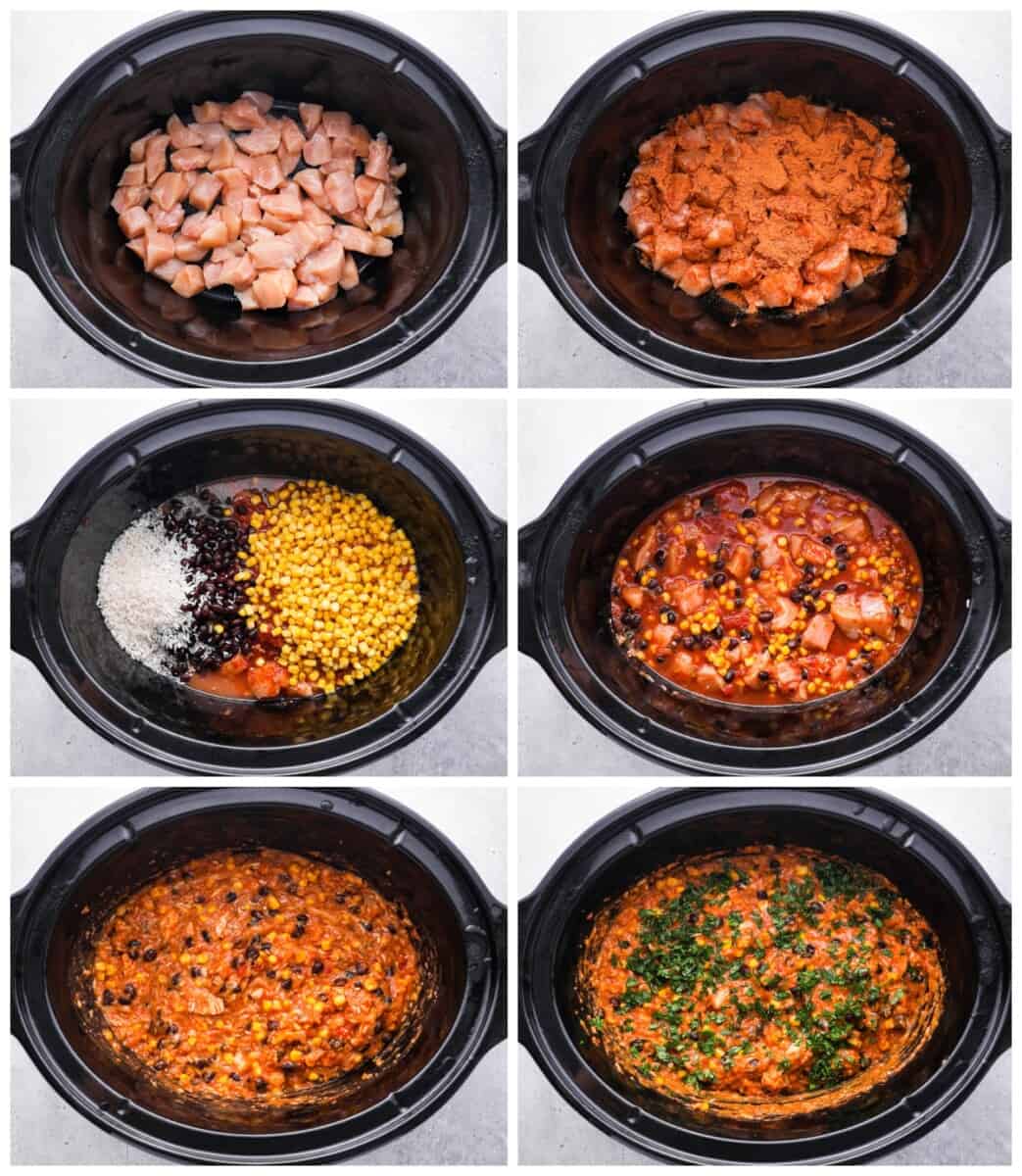 Is it better to cook chicken on high or low in the Crockpot?
In general, smaller pieces of chicken should be cooked on low, while larger pieces should be cooked on high.
Does chicken get more tender the longer you cook it in a Crockpot?
No, it will dry out the longer you cook it, so be sure to temperature-check the chicken and stop cooking once it reaches 165°F.
How can I make it spicy?
There's a few different delicious ways to add spice to this recipe! A sprinkle of cayenne pepper will always do the trick. You can also opt for a spicy salsa instead of mild or medium. Of course, the easiest way to turn up the heat is to serve the burritos with your favorite hot sauce!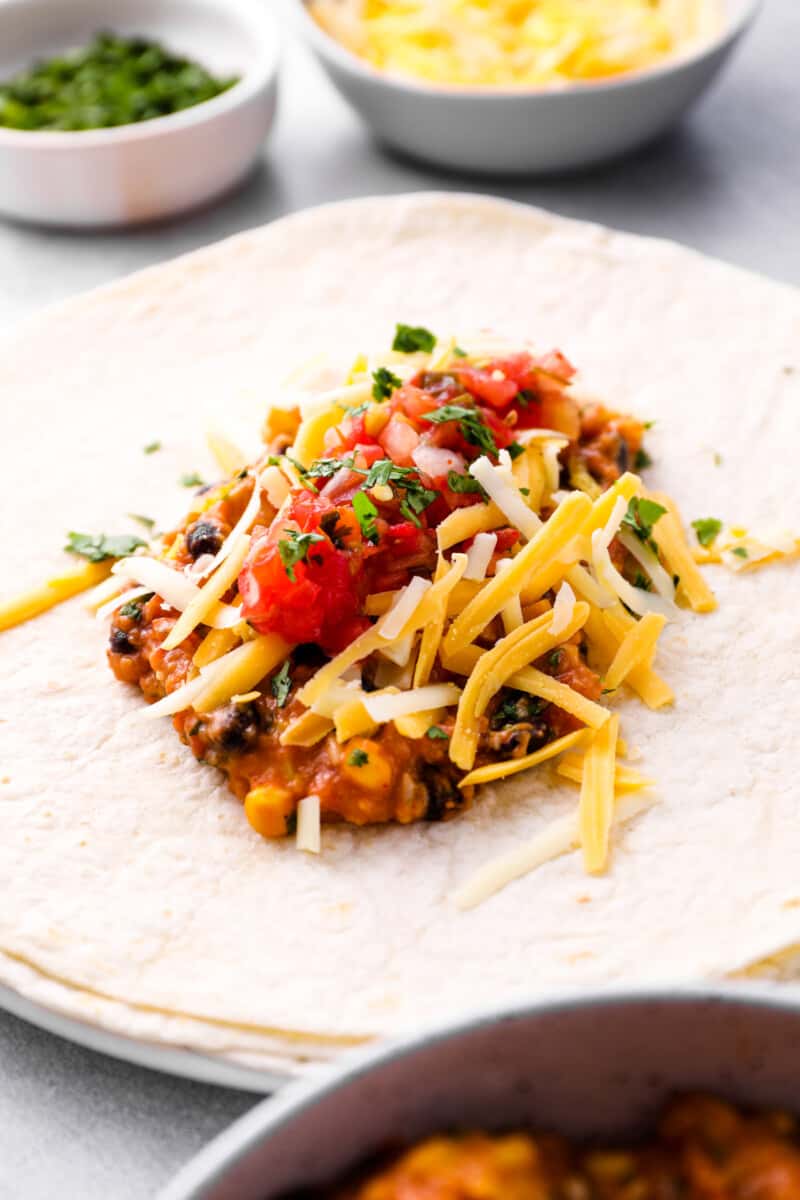 How to Store Slow Cooker Chicken for Burritos
Store leftover Crockpot chicken burrito filling in an airtight container in the refrigerator for up to 3 days. Assemble burritos just before serving.
How to Freeze Crockpot Chicken Burrito Filling
Freeze Crockpot chicken burrito filling in an airtight container for up to 3 months. Let thaw overnight in the refrigerator before reheating and assembling.
What to Serve with Crockpot Chicken Burritos
We LOVE serving these savory chicken burritos with some easy Mexican rice! They're also great when served with some classic refried beans. If you want to add some freshness to your plate, consider whipping up some cilantro lime rice and healthy Mexican street corn salad.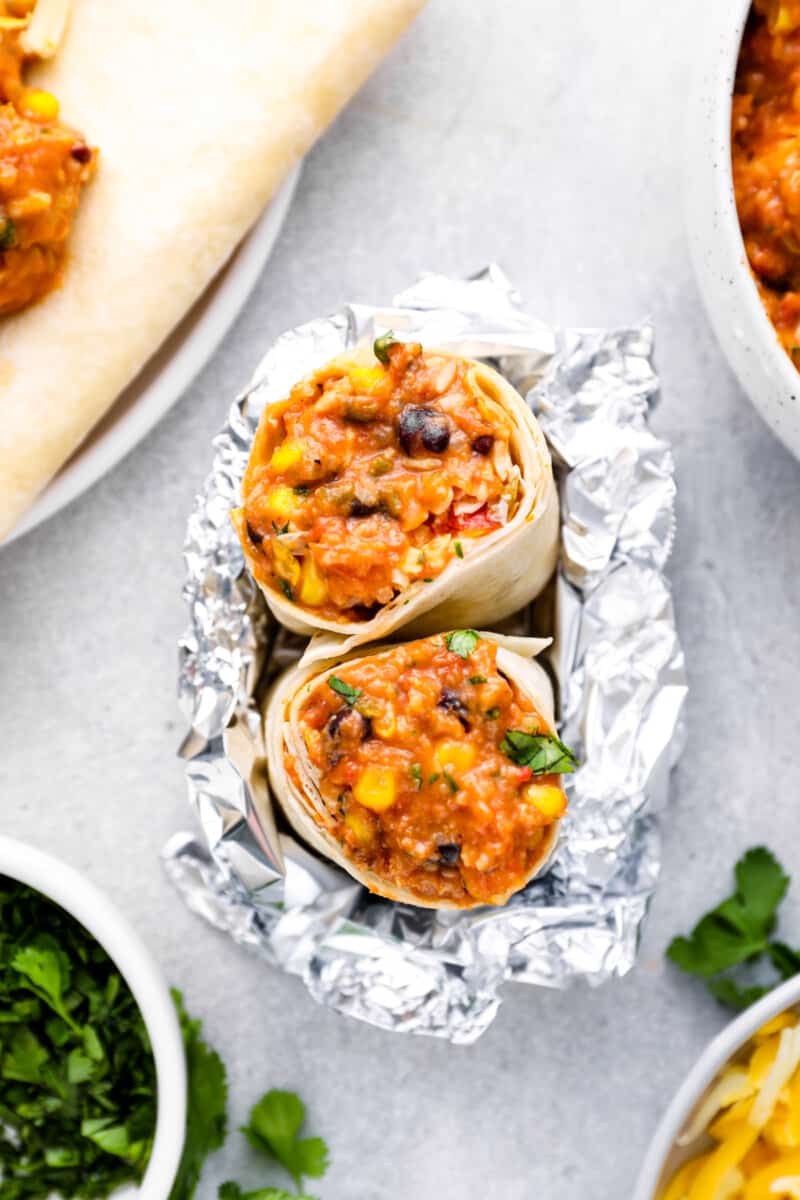 More Crockpot Chicken Recipes We Love