This spicy Korean BBQ Sauce will give a delicious kick to any recipe! A mixture of soy sauce, ginger, chili-garlic sauce, garlic, brown sugar, and more come together to create a flavor profile that will really wow. Use this as a marinade or dipping sauce with chicken thighs and wings, veggies, or any of your KBBQ favorites!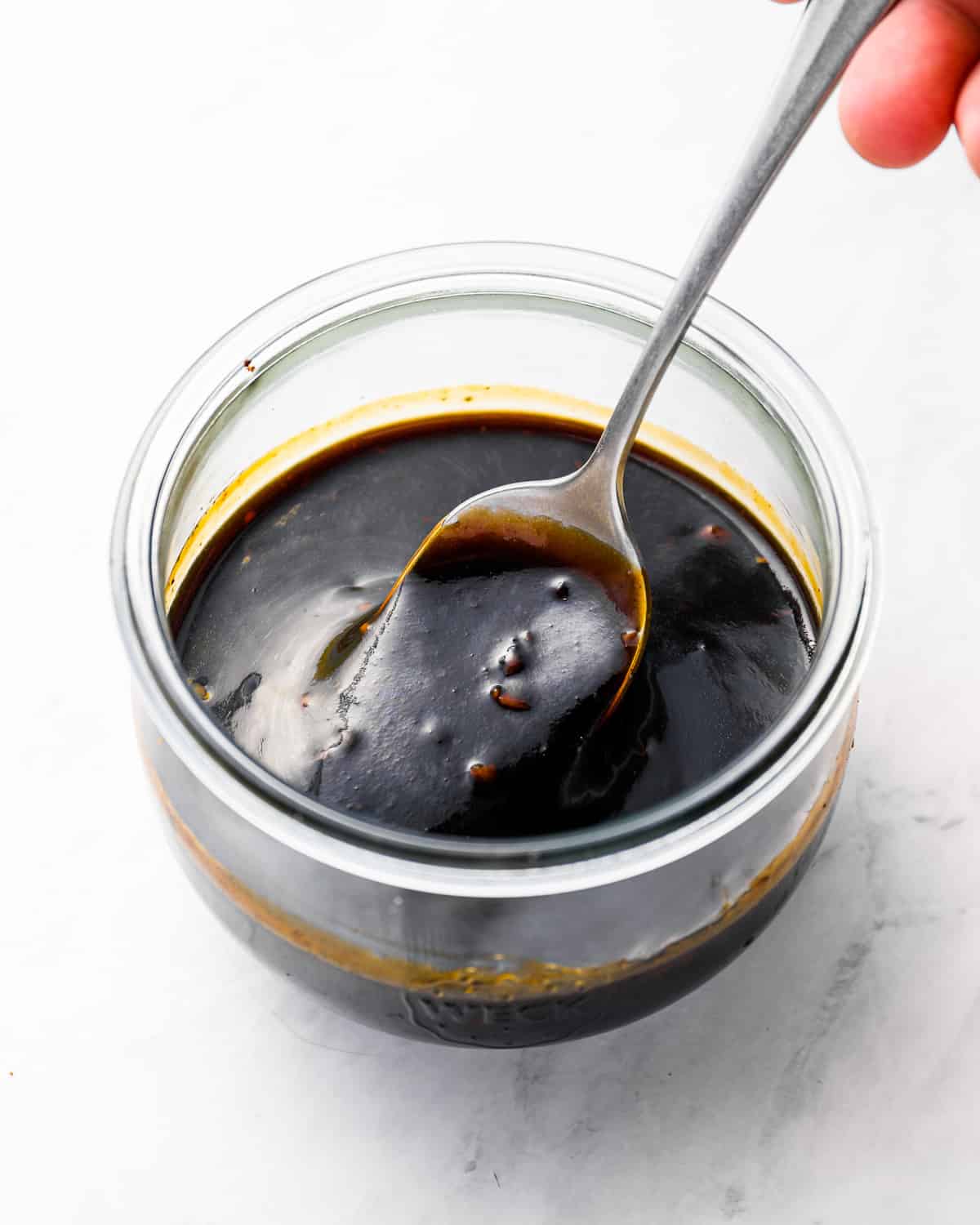 What's in this Korean BBQ Sauce Recipe?
A mixture of sweet, sour, savory, spicy, and umami flavors make this Asian-inspired BBQ sauce instantly crave-able. Perfect for serving with Korean BBQ Chicken!
Soy Sauce: Adds a savory and umami element.
Brown Sugar: Sweetens the sauce.
Water: Helps the ingredients in the sauce to emulsify.
Mirin: A type of sweetened rice wine (sake) that adds a distinctive sweetness.
Sesame Oil: Adds nuttiness.
Rice Vinegar: Adds a bit of tanginess.
Chili-Garlic Sauce: Adds signature spice to this Korean BBQ sauce.
Ginger + Garlic: Add a spicy and earthy flavor.
Black Pepper: Enhances the spice.
Cornstarch: Thickens the sauce.
Pro Tip: Substitute gochujang for the chili garlic sauce for an extra kick of flavor!
Variations on KBBQ Dipping Sauce
For a spicier Korean BBQ sauce, increase the amount of chili-garlic sauce, or add some gochujang paste. Add some pineapple juice for a tropical twist, or some juiced fresh citrus for a tangier sauce.
For a smokier sauce, add some smoked paprika or liquid smoke. Or for a traditional touch of sweetness, blend or grate a ripe Korean or Asian pear, then add it to the sauce.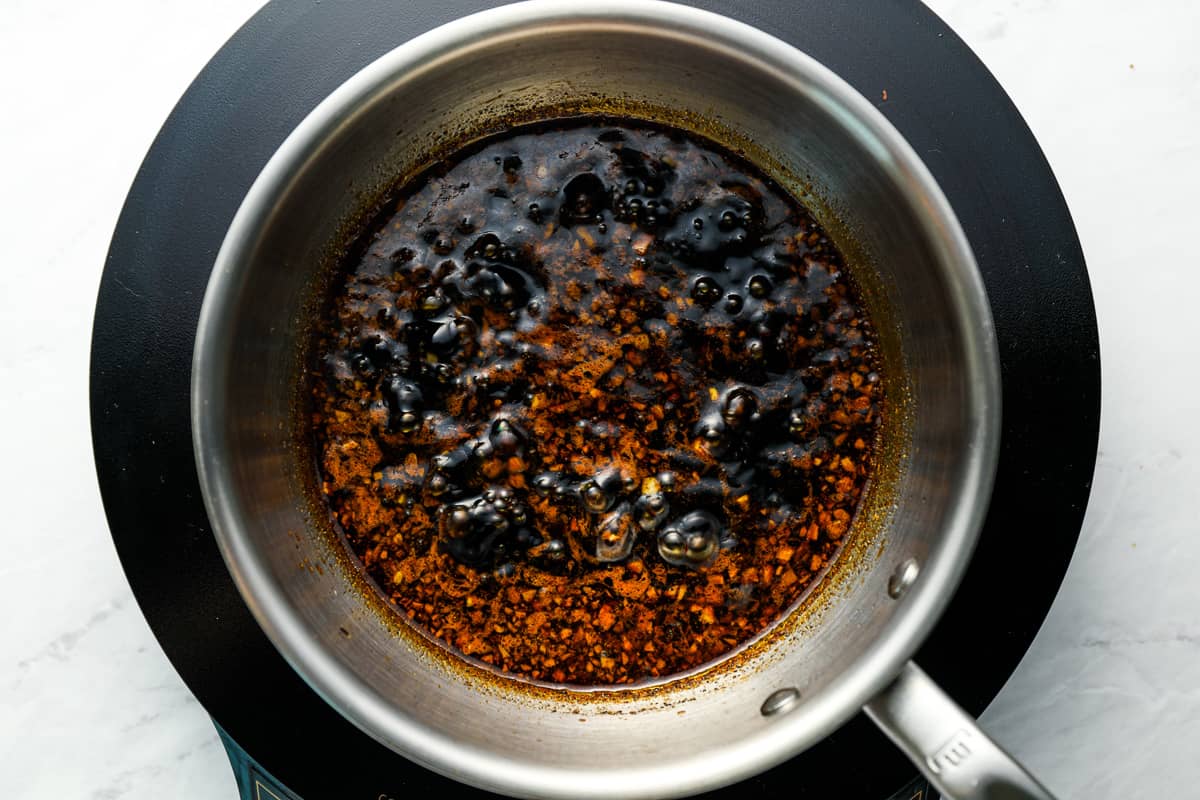 What is Korean BBQ sauce made of?
Korean BBQ sauce is made of soy sauce, brown sugar, mirin, sesame oil, rice vinegar, ginger, and garlic. We use chili-garlic sauce in ours for extra spice, but you can also use the more traditional choice, gochujang.
What's the difference between BBQ sauce and Korean BBQ sauce?
American BBQ sauce tends to be sweet, smoky, and tomato based. Korean BBQ sauce has a greater balance of flavors and is red chili pepper based.
Is Korean BBQ sauce spicy?
Yes, this sauce should be spicy. If you're not a fan of spice, you can leave out the chili-garlic sauce (or use less).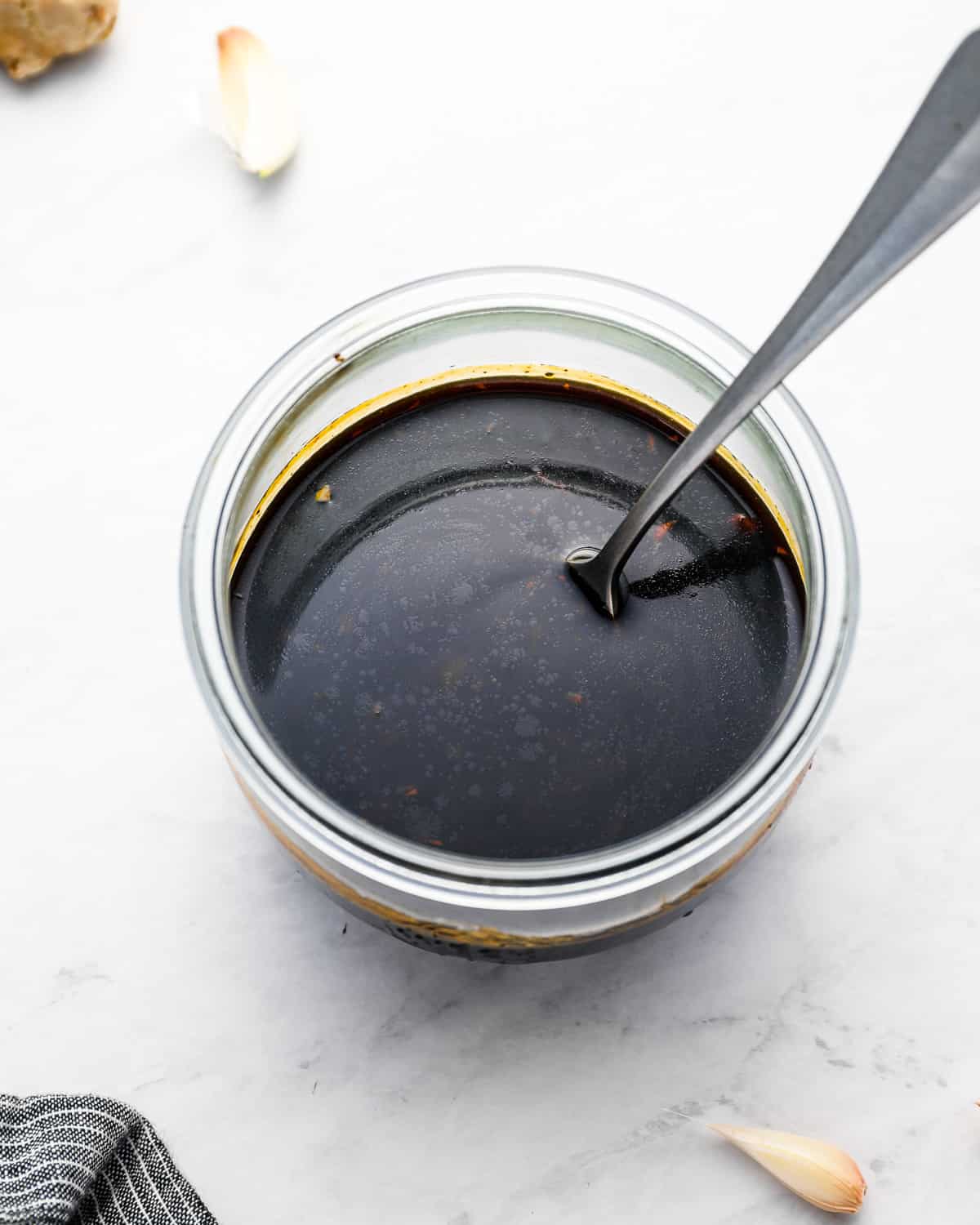 How to Store
Store Korean BBQ sauce in an airtight container in the refrigerator for up to 1 week.
How to Freeze
Freeze KBBQ sauce in an airtight container for up to 1 month. Let thaw overnight in the refrigerator before enjoying.
Serving Suggestions
Use this luscious sauce on baked Korean hot wings, pan-seared chicken, oven baked ribs, or grilled ribeyes. For dipping, this BBQ sauce goes great with cauliflower wings, grilled chicken wings, or even french fries.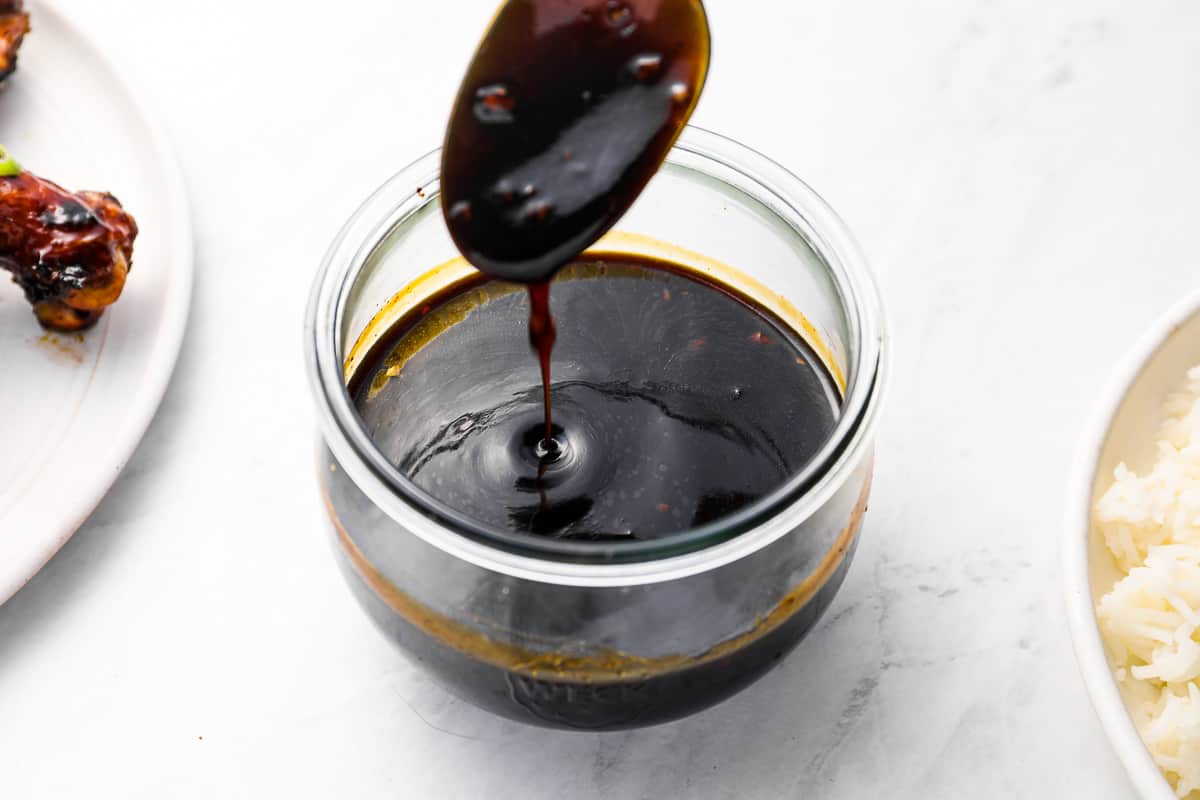 More Sauce Recipes We Love