The highlight of this Korean BBQ Chicken recipe is the flavor-packed sauce and marinade. Marinate chicken in a mix that includes gochujang, soy sauce, ginger, and more before throwing this spicy Korean chicken on the grill, then finishing with sesame seeds and green onions. It cooks quick, it's easy to make, and it's finger-lickin' good!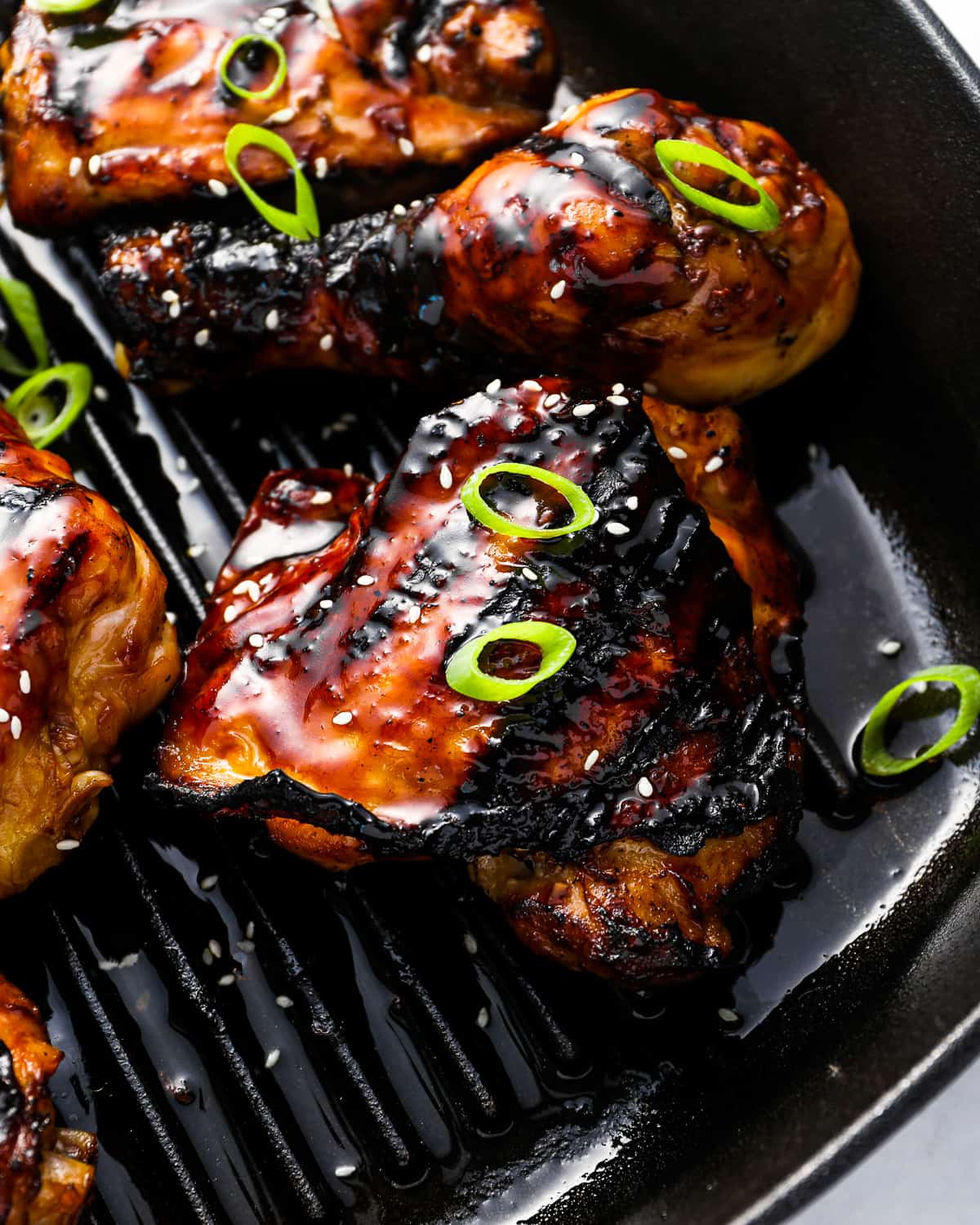 What's in BBQ Korean Chicken?
Succulent grilled chicken thighs are enveloped in a sweet, savory, and tangy Korean BBQ sauce that will leave your taste buds begging for more.
Soy Sauce: Adds a savory and umami element to the sauce.
Brown Sugar: Sweetens the sauce.
Water: Helps the ingredients in the sauce to emulsify.
Mirin: A type of sweetened rice wine (sake) that adds a distinctive sweetness.
Sesame Oil: Adds nuttiness to the BBQ sauce.
Rice Vinegar: Adds a bit of tanginess.
Gochujang: Adds spice and a traditional chili pepper flavor.
Ginger + Garlic: Add a spicy and earthy flavor.
Black Pepper: Enhances the spice.
Cornstarch: Thickens the sauce.
Chicken: I prefer to use bone-in, skin-on chicken thighs and drumsticks for this Korean BBQ chicken. These pieces are rich, fatty, and the perfect complement to the rich sauce.
Green Onion: Adds a pop of color and freshness.
Pro Tip: The gochujang can be replaced with 1-3 tablespoons of chili-garlic sauce or Sriracha.
Variations on Korean BBQ Chicken
For a spicier sauce, increase the amount of chili-garlic or gochujang to your taste. Add some pineapple juice for a tropical twist, or some fresh juiced lemon for a tangier sauce.
For a smokier sauce, add some smoked paprika or liquid smoke. Or for a traditional touch of sweetness, blend or grate a ripe Korean or Asian pear, then add it to the sauce.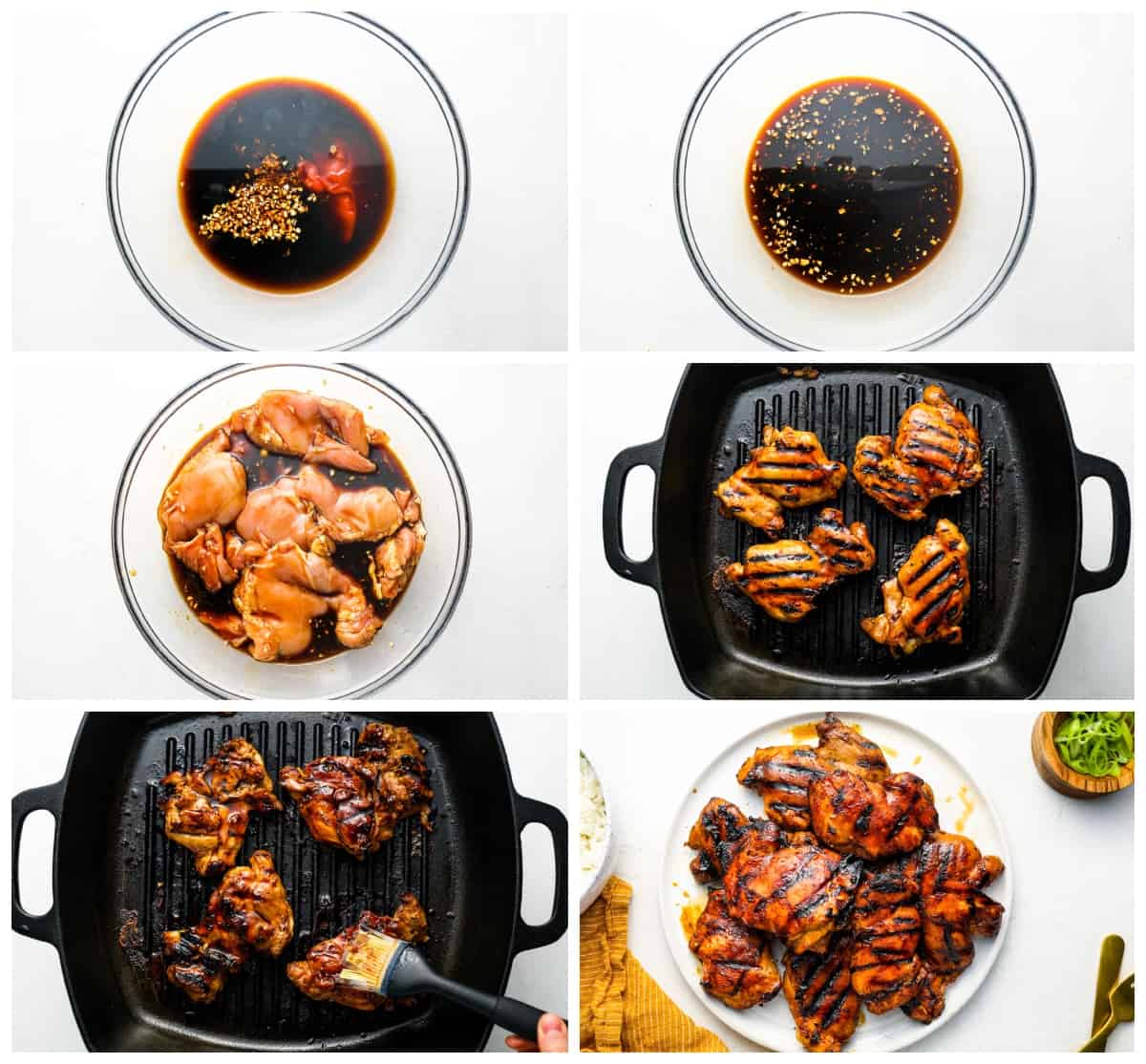 What is Korean BBQ marinade made of?
This marinade is made of soy sauce, brown sugar, mirin, sesame oil, rice vinegar, ginger, and garlic. A traditional fermented pepper paste called gochujang is used to add spice!
Is Korean BBQ hot or spicy?
Korean BBQ chicken should be spicy. If you're not a fan of spice, you can leave out the gochujang (or use less).
What's the difference between BBQ sauce and Korean BBQ sauce?
American BBQ sauce tends to be sweet, smoky, and tomato based. Korean BBQ sauce has a greater balance of flavors, and it's red chili pepper based.
What makes Korean BBQ so good?
Korean BBQ is known for its balanced flavor and distinctive, luscious sauce. Give it a try–I guarantee you'll love it!
Can I bake this chicken instead of grilling it?
Absolutely! Simply place the chicken in a baking dish and cook in a 375°F oven for 20 minutes. Flip and cook for another 15 minutes or until cooked through.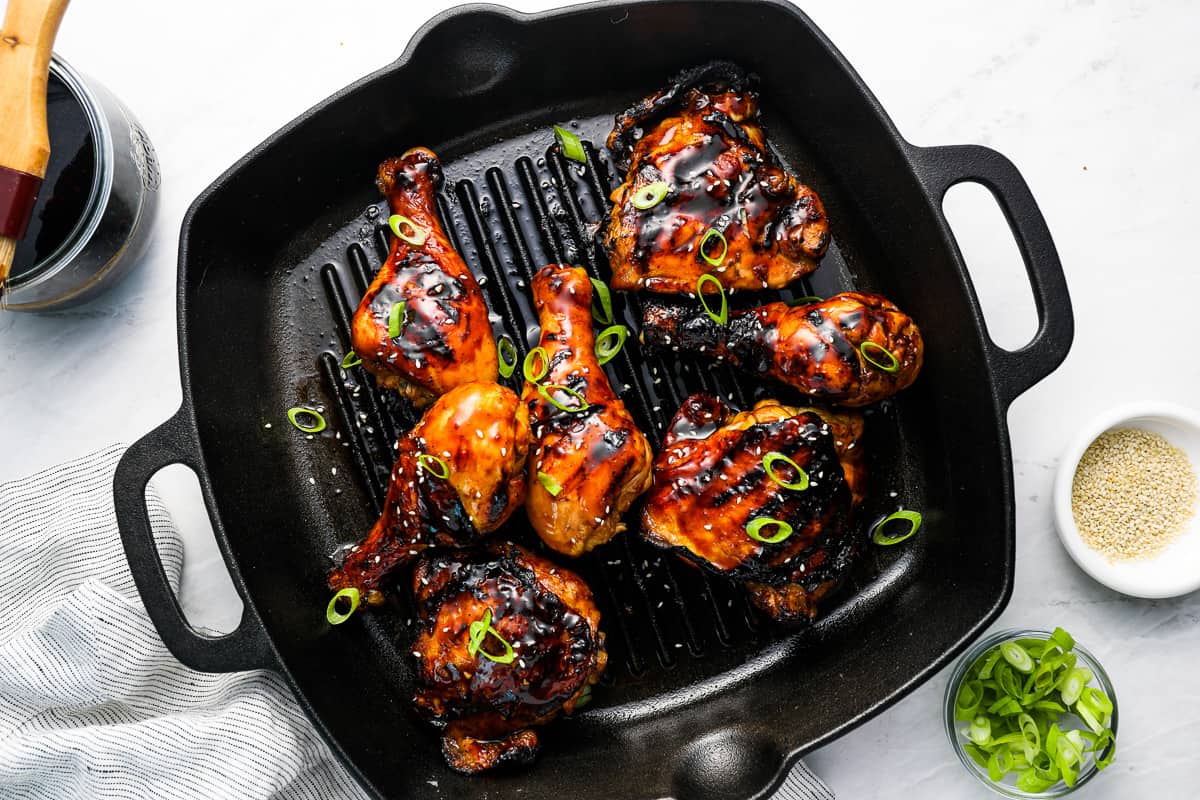 How to Store and Reheat
Store leftover Korean BBQ chicken in an airtight container in the refrigerator for up to 3 days. Reheat on a wire rack set in a rimmed baking sheet in a 400°F oven for about 15 minutes.
How to Freeze
Freeze KBBQ chicken in an airtight container or Ziplock bag for up to 3 months. Let thaw overnight in the refrigerator before reheating.
Serving Suggestions
Serve this spicy BBQ Korean chicken with white rice, stir-fried vegetables, and an Asian cucumber salad. Throw some veggies on the grill to go with it, or add grilled pineapple for a citrus-y balance.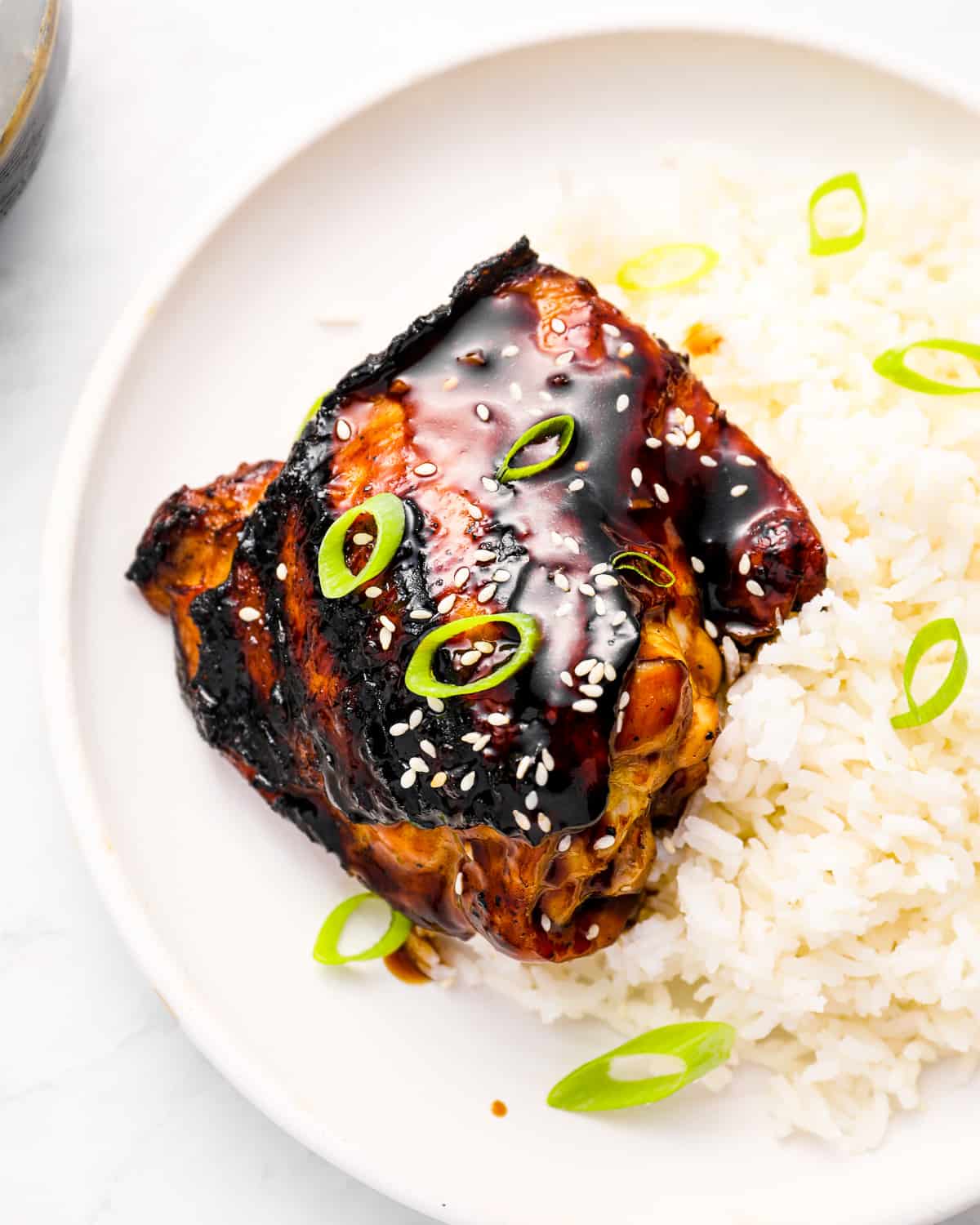 More BBQ Chicken Recipes We Love
More Chicken Recipes We Love