i remember this layered taco dip from football sundays of my childhood.  its such a simple and easy recipe, but is full of flavor and such a favorite.  my mom used to make this when we would cheer for the Chiefs every sunday.  gosh it sucks to be a missouri sports fan!! i've never eaten this cheering for my chiefs in a superbowl (boo!), but i do know its a great dip for superbowl parties.  you will not disappoint your party-goers with this great recipe!
you only need 5 ingredients (i prefer it without the taco sauce) and it is so customizable! some good ideas of things to add would be black olives, cilantro, sour cream, other cheeses, too many to list.  have fun with this recipe and make it your own!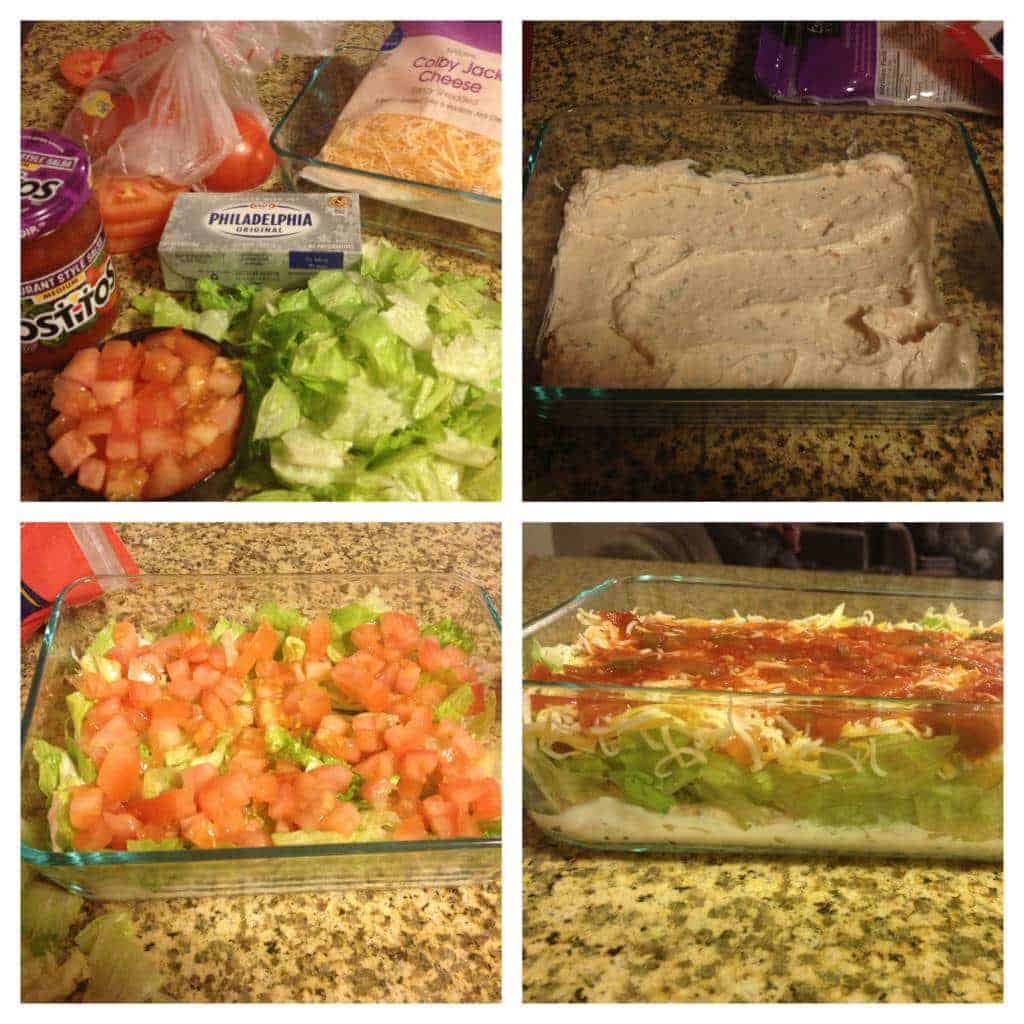 i used restaurant style salsa to mix with the cream cheese, and chunky salsa for the top.  i liked the contrast.  if i make this again…i might have the tomatoes be the top layer…but it doesn't really matter how you later it.  it all gets mixed together anyway :)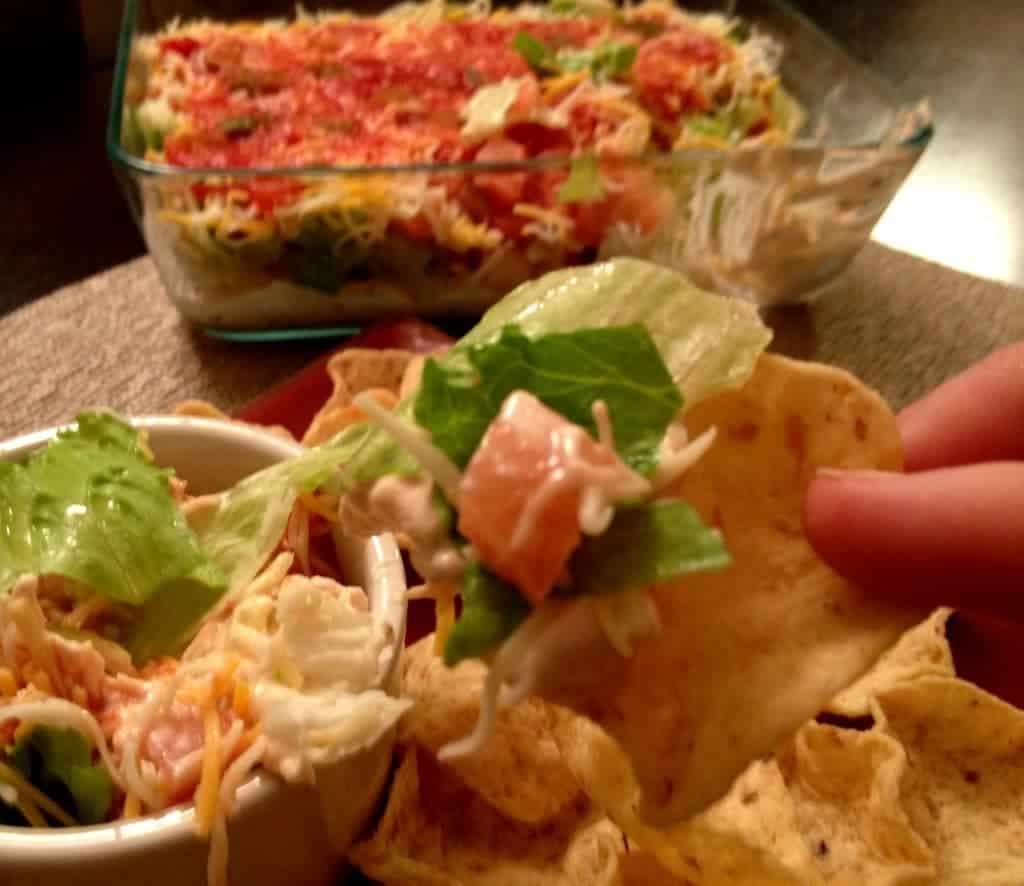 i made this for pat last weekend in order to practice for the superbowl.  it was a success!! we threw our wedding diet to the wind and…finished the entire dip as a dinner substitute.  oops.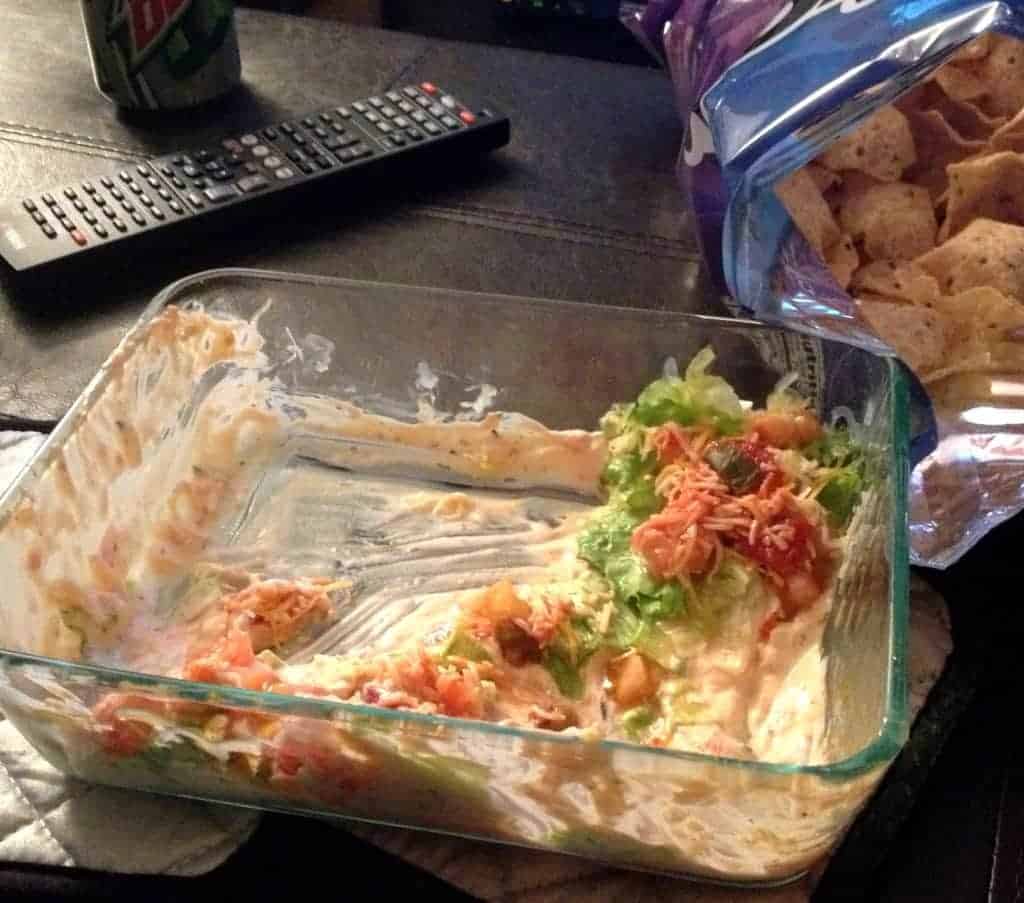 wow.  at least we still have 7 months until the wedding!!!
WHEN you make this for superbowl weekend…it is great doubled and made in a 9×13 pan.  enjoy!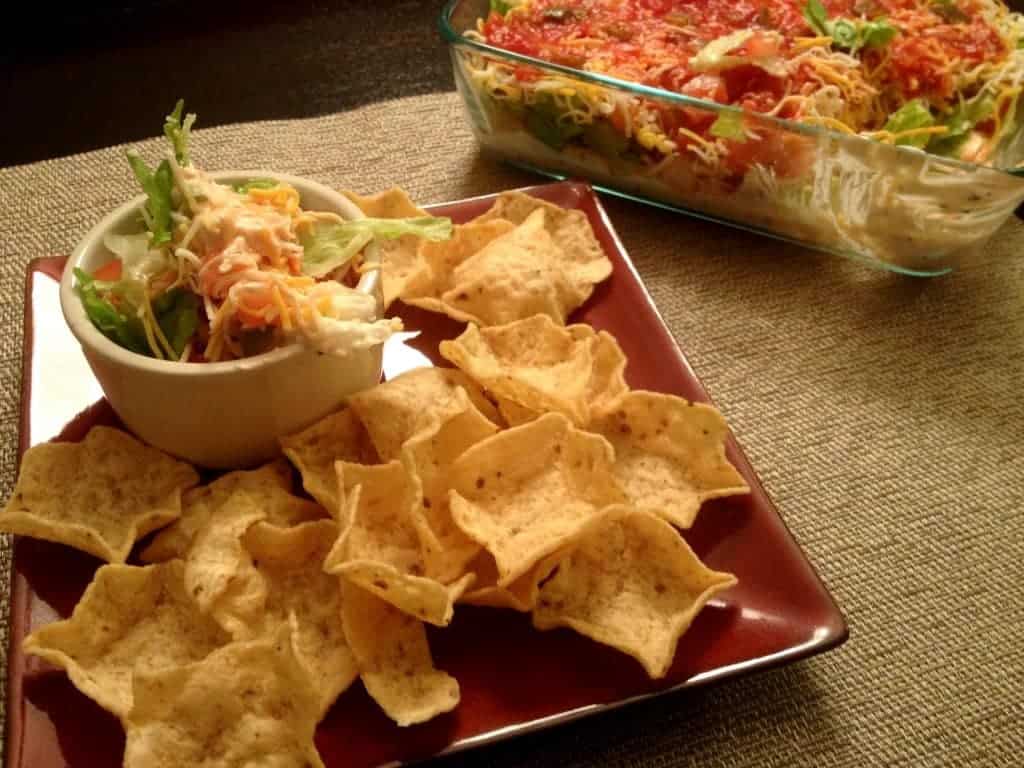 CLICK HERE TO SEE MORE AMAZING APPETIZERS!!
layered taco dip
Author:
one of my very favorite dips. perfect for get togethers and parties. perfect for the superbowl!!! enjoy hot or cold…an easy crowd pleaser!
Ingredients
1 pkg. Cream Cheese – room temp.
1/4 c. Salsa
1/4-1/2 head Iceberg Lettuce – chopped or shredded (I like the crispiness of Iceberg in this recipe.)
1 c. Cheddar Cheese – shredded
1 c. Tomatoes – chopped
Taco Sauce (opt.)
Instructions
Using a mixer, mix the Cream Cheese and Salsa until well combined.
Spread the Cream Cheese mixture over the bottom of a small casserole dish.
Layer with Lettuce, Cheese, Tomatoes
Top with a little Taco sauce.
Serve with Tostitos or your favorite crackers.