These Frozen Raspberry Beergaritas are the best of beer and the best of margaritas. Summer wouldn't be Summer without these! My favorite fruity refreshment!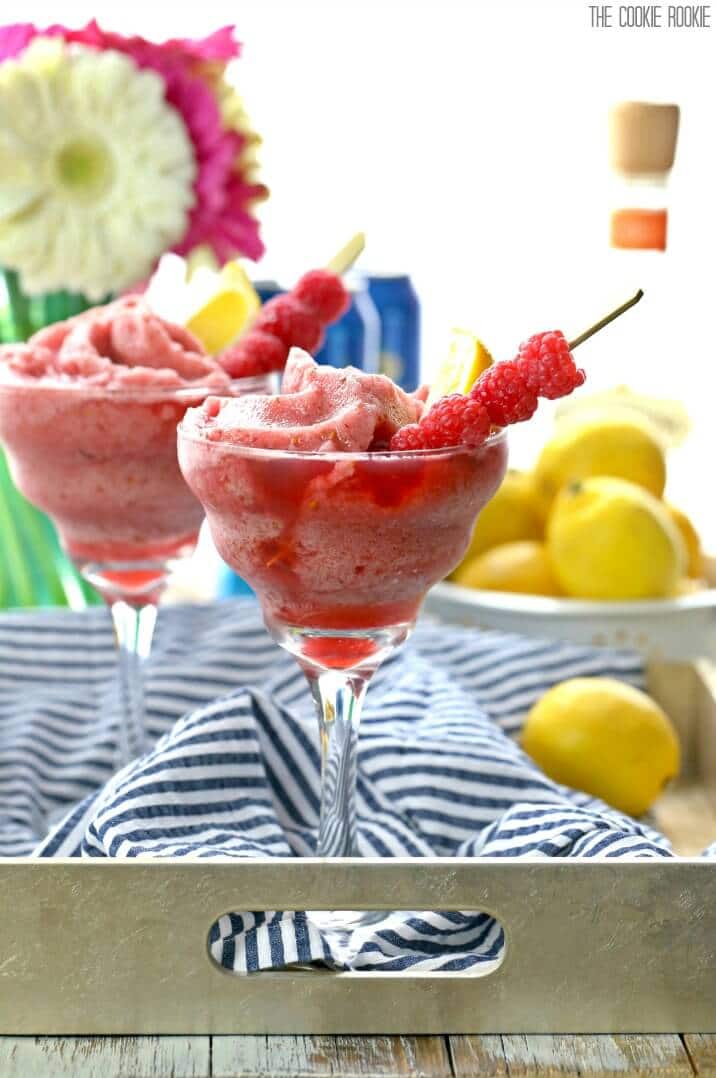 It's finally that time of year to break out the grills, invite friends over, and make BEERGARITAS! I previously posted one of my very favorite recipes, Easy Beergaritas, but I'm in the mood for something more fruity.
Bring on the Beergaritas!
Refreshing perfection!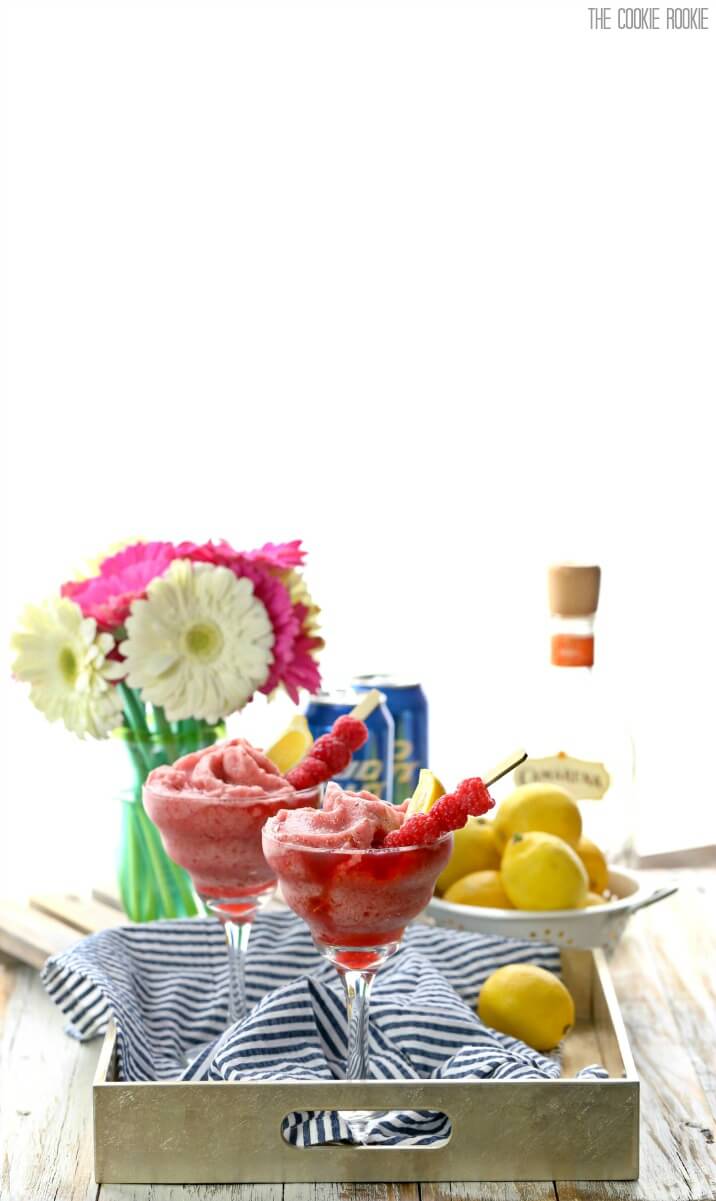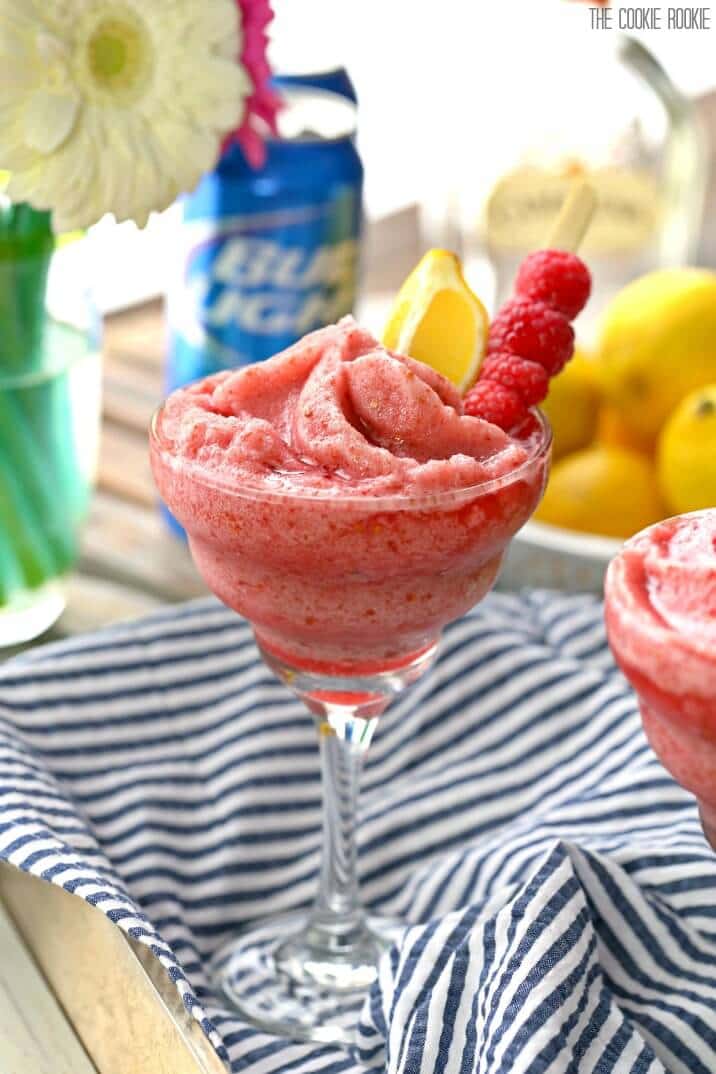 Raspberry beergaritas are simple enough, margaritas made with beer! Just go with it. It's delicious, trust me!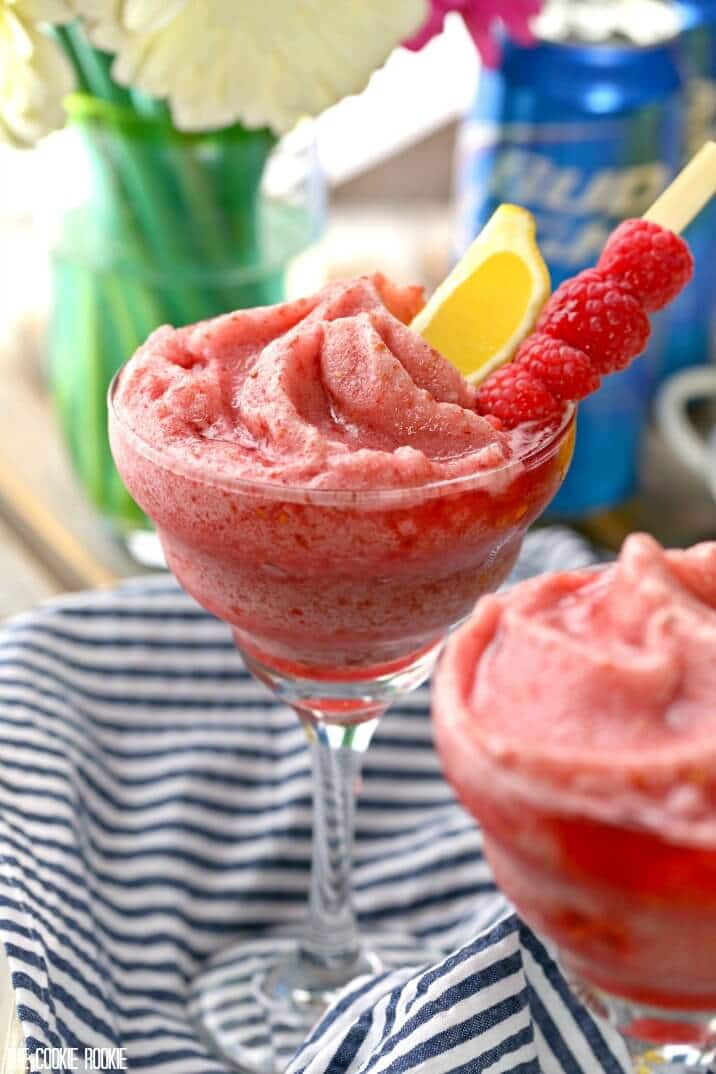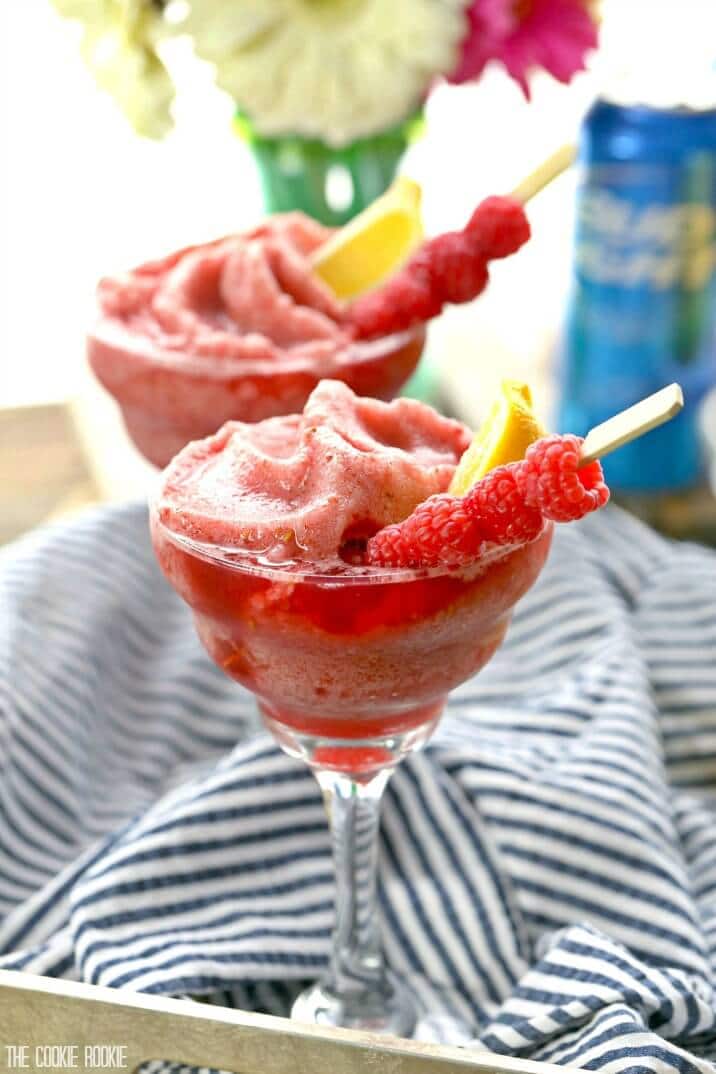 This fruity upgrade adds fresh raspberries to the mix, and it couldn't be tastier! Perfect for the hot days this summer when refreshment is a must!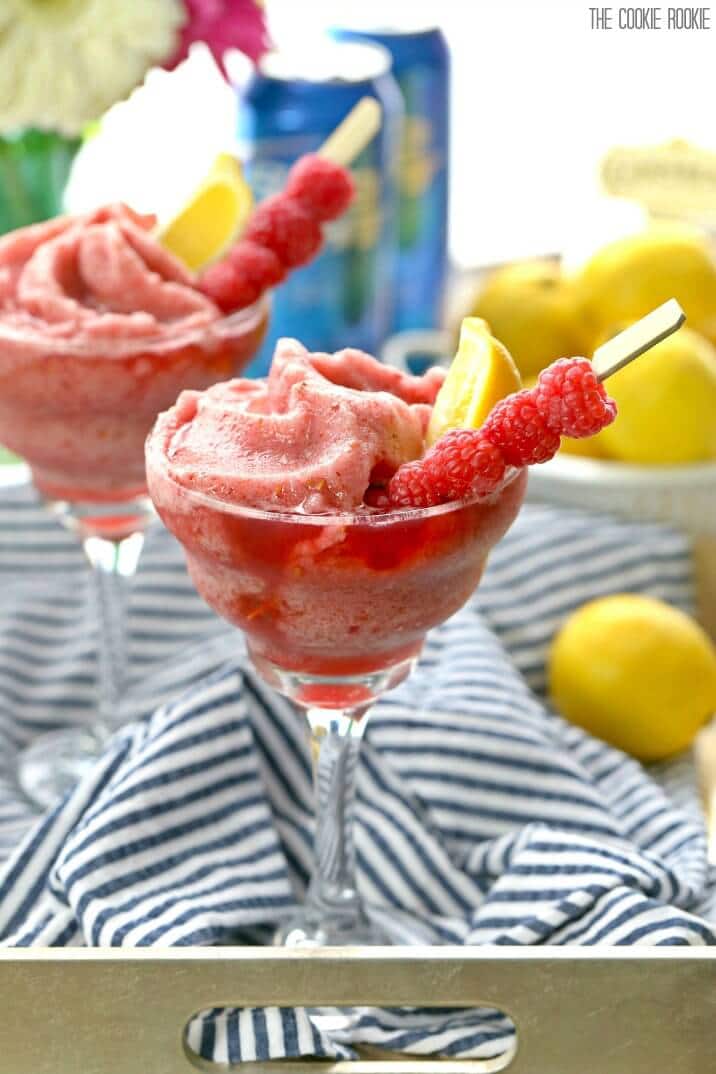 Cheers!