Keep Thanksgiving simple this year with this easy sheet pan dinner! This Thanksgiving sheet pan dinner is full of Brussels sprouts, carrots, sweet potatoes and an amazing turkey roulade.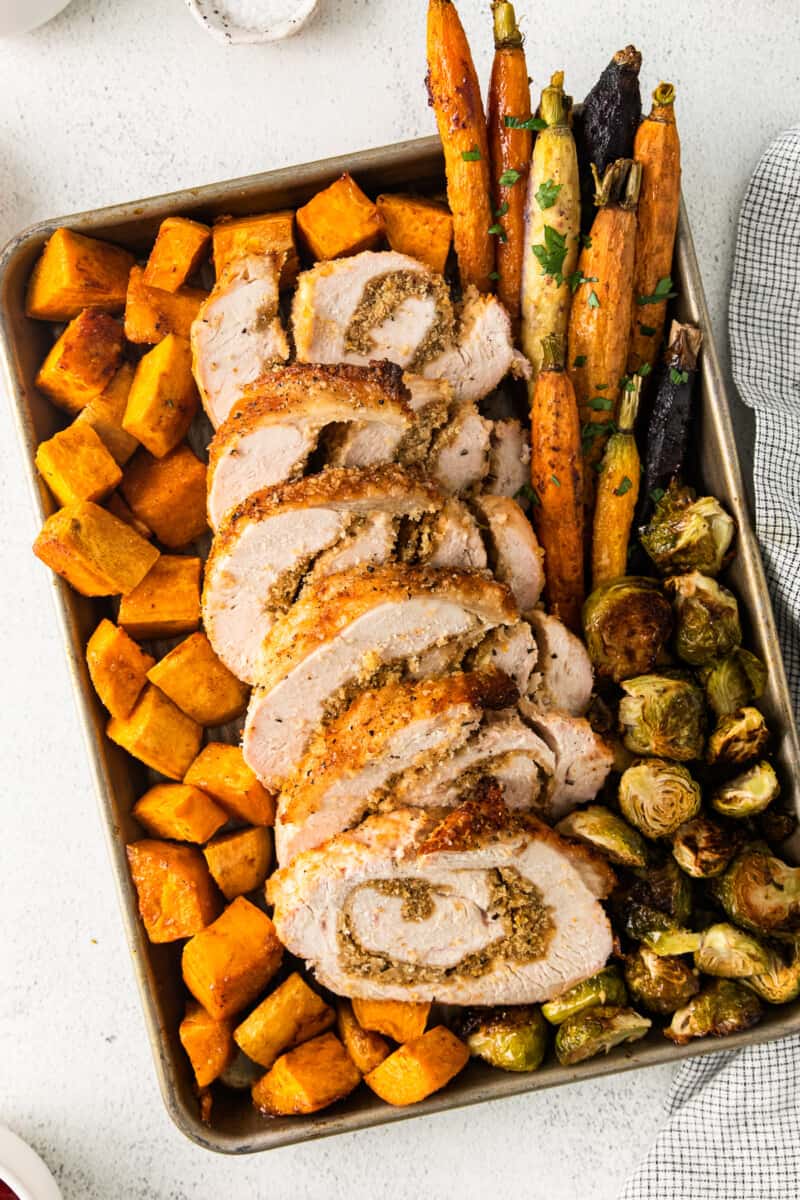 Sheet Pan Turkey Roulade Thanksgiving Dinner Recipe
Turkey roulade is a fun twist on the classic Thanksgiving dinner. A roulade is a simply a sweet or savory roll that has been filled before rolling. In this recipe, the roulade is a turkey breast that has been flattened and filled with a breadcrumb mixture. It's like the turkey and stuffing combined into one entree!
If you want to make a whole Thanksgiving dinner but hate doing dishes – this is meal for you! Everything, including the fancy turkey roulade, is cooked on one sheet pan for easy clean up. This sheet pan dinner can easily feed up to 4 people. If you plan to have more than that at Thanksgiving, double the recipe and the sheet pans!
Why you'll love this Sheet Pan Thanksgiving recipe:
EASY: Everything about this sheet pan dinner is easy. The prep is easy, the cooking is easy and the clean up is easy! It's an easy meal that anyone can master.
SIMPLE INGREDIENTS: You only need simple ingredients to make this easy Thanksgiving dinner. No fancy hard to find ingredients here.
LESS DISHES: Not only is this dinner easy to make with simple ingredients, but you only need a few dishes. A full meal with less mess? Yes, please!
One of the dishes or utensils that you will need is a meat mallet. You use this to pound the turkey breast into a thin slice of meat. You then add your breadcrumb mixture, roll it up and secure it with twine. Roulade may sound fancy, but it's really a simple process that many people enjoy.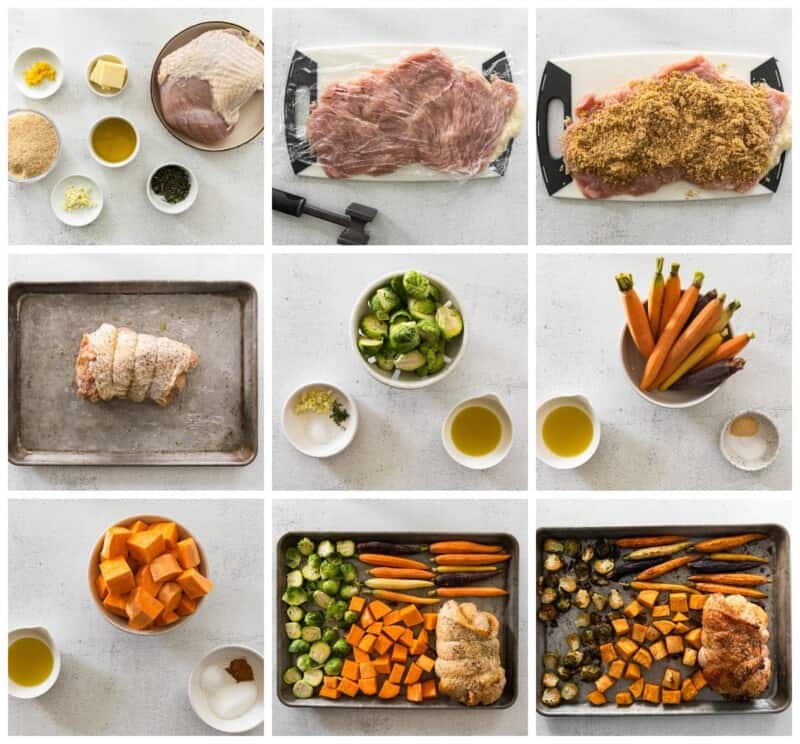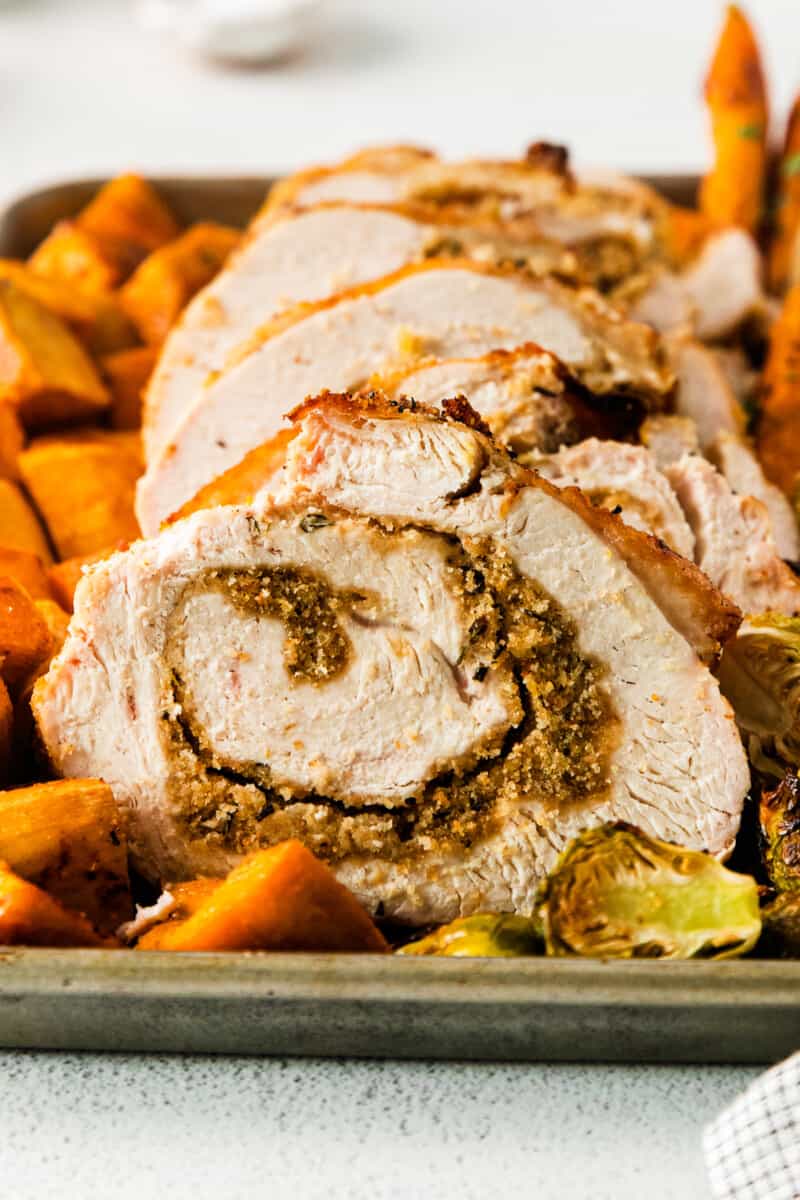 How to make Sheet Pan Thanksgiving Dinner with Turkey Roulade
You can jump to the recipe card for full ingredients & instructions!
Preheat the oven and prepare your baking pan.
Pound your turkey breast using a meat mallet until 3/4 inch thin.
Mix together the breadcrumbs, butter, olive oil, rosemary, lemon and garlic in a small bowl.
Spread the breadcrumb mixture over the turkey.
Roll the turkey breast up tightly, securing with kitchen twine.
Place the turkey roulade in the center of your baking pan and bake for 35 minutes.
Toss the sweet potatoes in the olive oil and salt.
Coat the carrots in olive oil, salt and garlic.
Add olive oil, salt, thyme and garlic to the prepared Brussels sprouts.
Remove the turkey carefully and add the prepared vegetables to the baking pan.
Bake for 35 minutes.
Allow the turkey to rest before slicing.
Serve and enjoy!
Ingredient Notes:
Crispy Vegetables: The key to crisp and delicious vegetables is to not over crowd your pan! If you have small baking sheets, feel free to divide the vegetables between two pans.
Turkey: Make sure your turkey breast is fully thawed before you begin– I recommend letting it sit in the fridge for a 2-3 days before you plan to serve it. If you forget, you can always put it in a sink filled with cold water and it should thaw in 1-2 hours– just make sure it stays covered in cold water the whole time!
Breadcrumbs: I'm using regular unseasoned breadcrumbs but you could use Panko breadcrumbs or a dry stuffing mix.
Butter: Adds delicious flavor and helps keep the meat of our turkey breast moist.
Olive Oil: Helps the turkey and vegetables brown in the oven without burning!
Fresh Herbs: I use lots of fresh herbs in this recipe (rosemary, parsley, thyme)– I highly recommend using fresh, rather than dried. It really makes a difference!
Lemon Zest: Adds a hint of brightness and freshness to the turkey– feel free to leave it out if you don't have any on hand.
Garlic: Adds great flavor to the turkey and Brussels sprouts.
Sweet Potatoes: Cubing the sweet potatoes before roasting them helps them brown and become crisp. If you'd rather serve whole sweet potatoes, poke them with a fork, wrap them in foil and place them on the baking sheet with the turkey during the first roast in step 7.
Sweet or Savory Sweet Potatoes: I use using cinnamon and sugar to flavor the sweet potatoes but you could also make them savory by adding garlic powder, fresh herbs, and grated parmesan.
Carrots: I use small multi-color carrots, but you could also use large carrots that have been peeled and cut into 1" pieces.
Brussels Sprouts: When halving the Brussels sprouts, make sure to remove any of the outer leaves that may have dirt on them.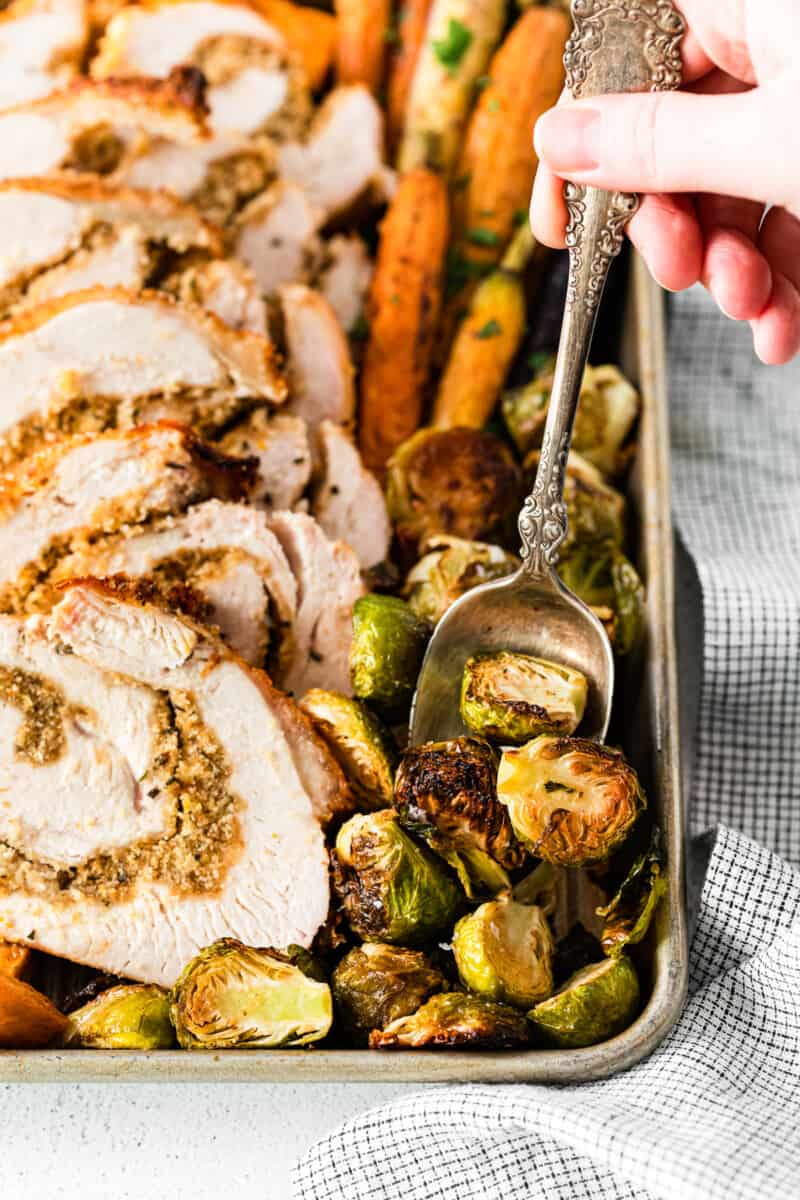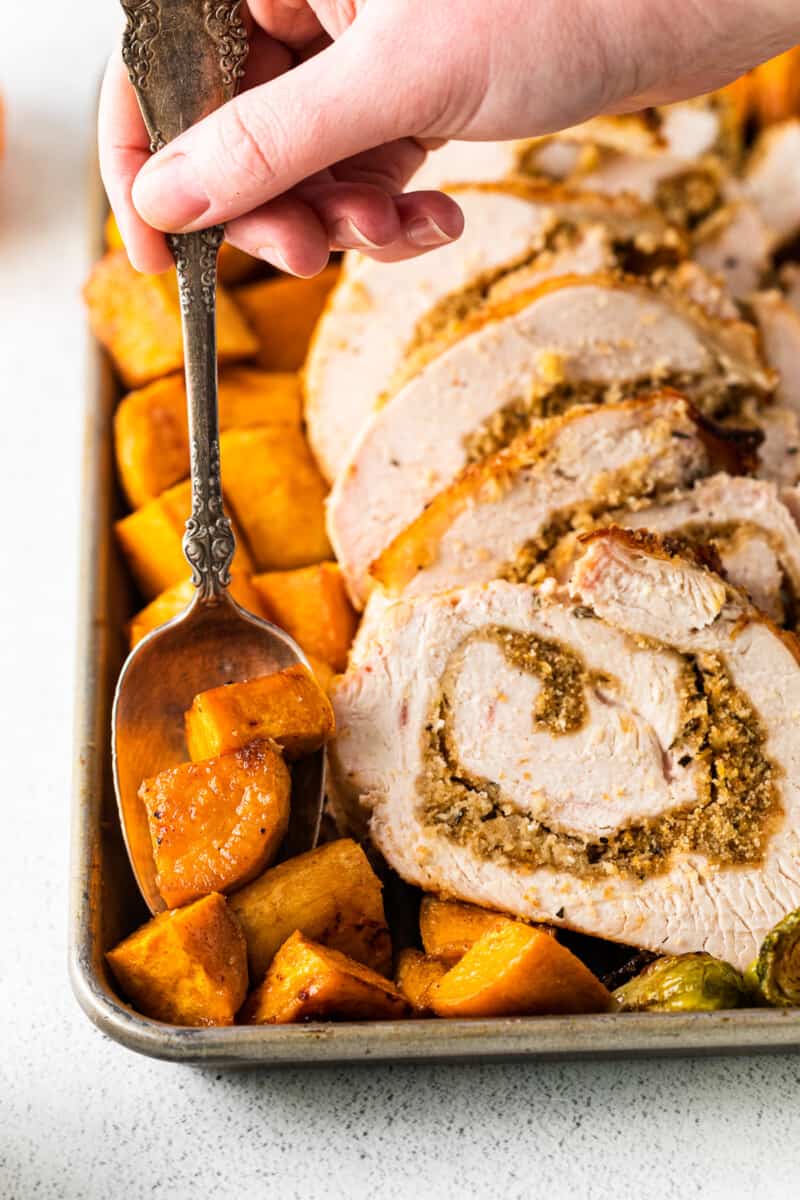 What other vegetables can I use?
You can use any vegetables that you'd like! This recipe is super versatile and can be customized to your preferences. Some of the other vegetables that you can use are white potatoes, zucchini or even butternut squash.
Can I use chicken instead of turkey?
You sure can! The great thing about a roulade is you can use any meat that you prefer. I would suggest using a chicken that is roughly the same size to keep the cook times the same.
Can I make this sheet pan dinner ahead of time?
You can. You can make it a few days before and store it in the fridge until you are ready to eat it. I do think that this meal is best served fresh, so although you can make it ahead of time, I recommend making it and eating it the same day.
What is the best way to reheat this dinner?
Reheat this Thanksgiving sheet pan dinner in the oven for best results.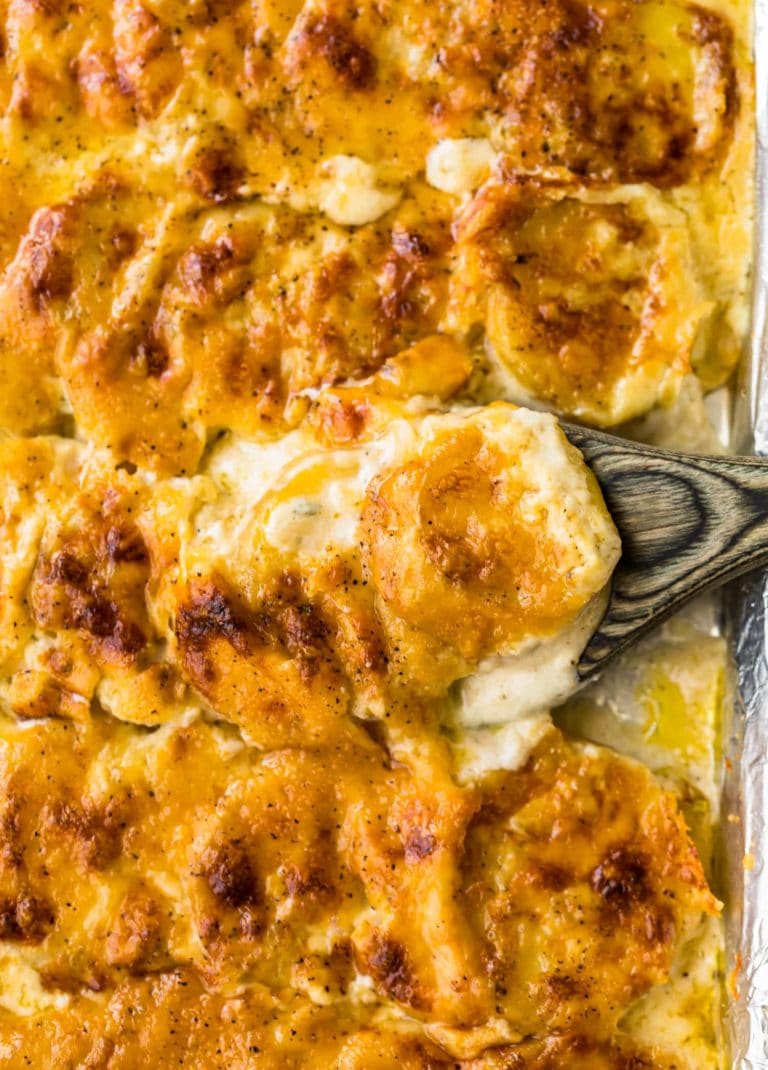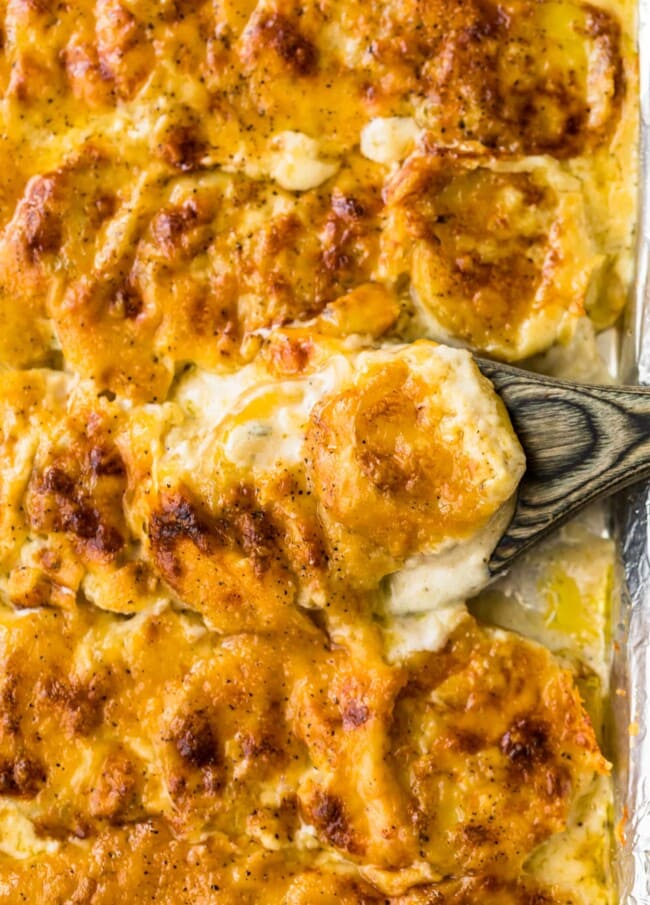 Try ALL the Sides
60+ Holiday Side Dishes
This Thanksgiving we hope you enjoy as many sides as possible with this Roast Turkey Breast!
See Sides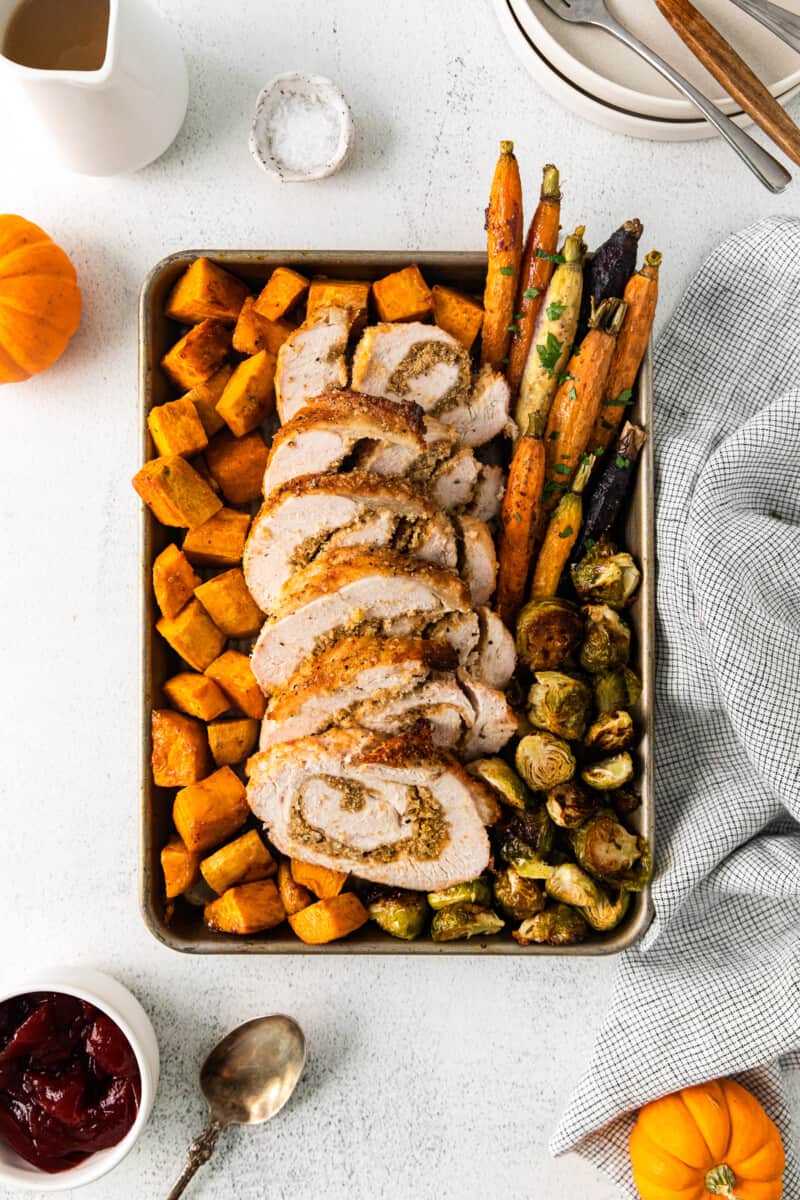 Serving Suggestions
You can serve this sheet pan dinner by itself or you can add a few other items to really round it out.
Everyone will be impressed by this sheet pan Thanksgiving meal. It combines many of the traditional Thanksgiving menu items onto one sheet pan and everything tastes amazing! The turkey roulade alone will have people oohing and ahhing.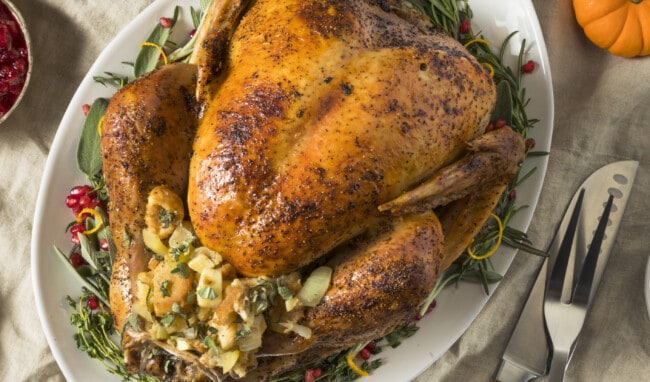 All the Tips and Tricks
How to Cook Thanksgiving Turkey!
Everything you need to know for Thanksgiving entertaining.
See Turkey Guide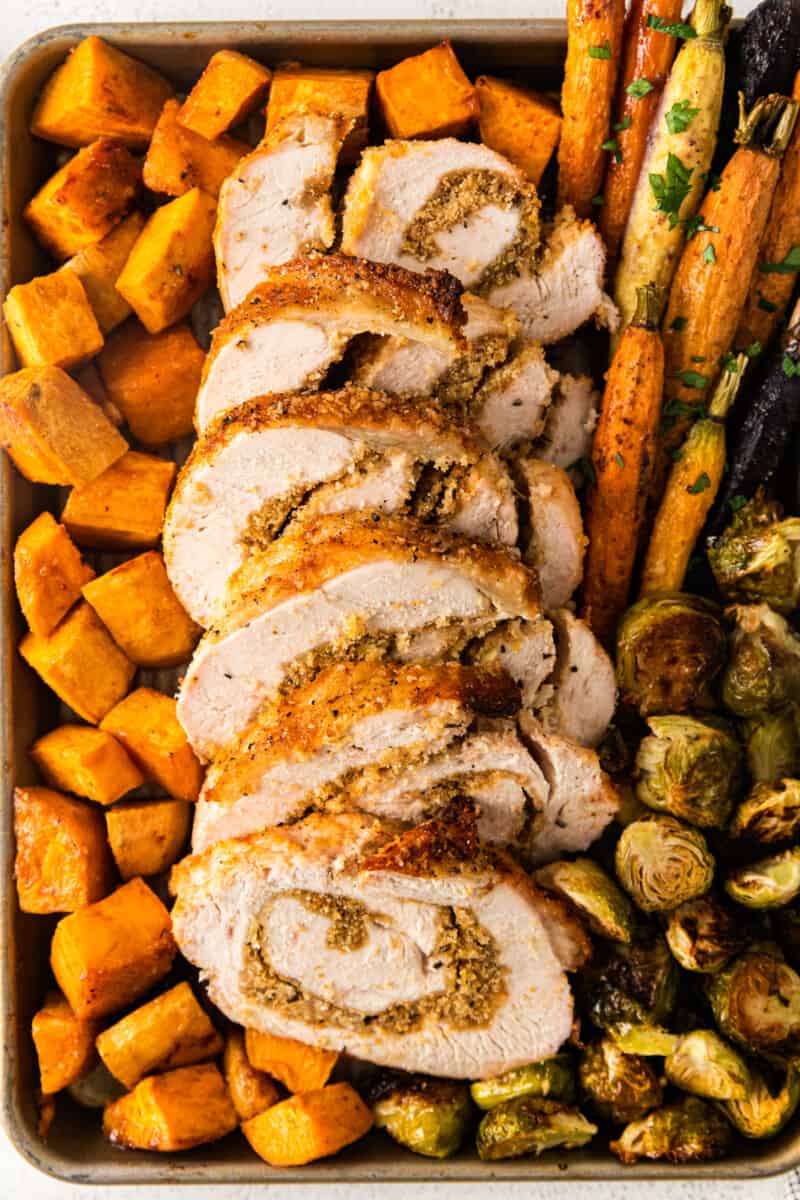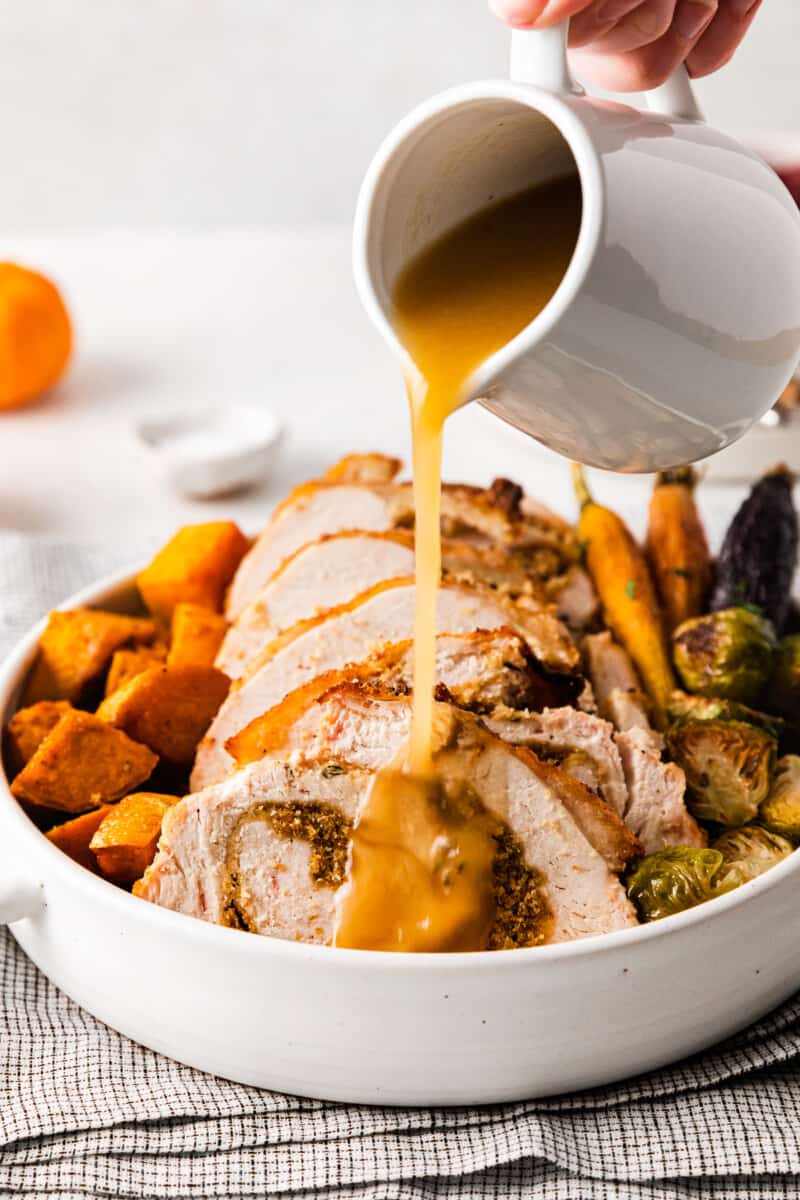 Tips!
The key to crisp and delicious vegetables is to not over crowd your pan! If you have small baking sheets, feel free to divide the vegetables between two pans.
Prepare your vegetables the day before Thanksgiving so all you have to do is season and add them to your sheet pan.
Feel free to switch out the vegetables for ones that you enjoy. Just watch them as they cook as they may have a shorter cook time than the others on the sheet pan.
Allowing the turkey to rest will ensure that your meat is tender and juicy.
With everything cooking on one sheet pan, it gives you more time to socialize with friends and family. No rushing to the oven every few minutes to check on half a dozen different casserole dishes. Prep the night before and you can enjoy time with loved ones while this dinner cooks to perfection.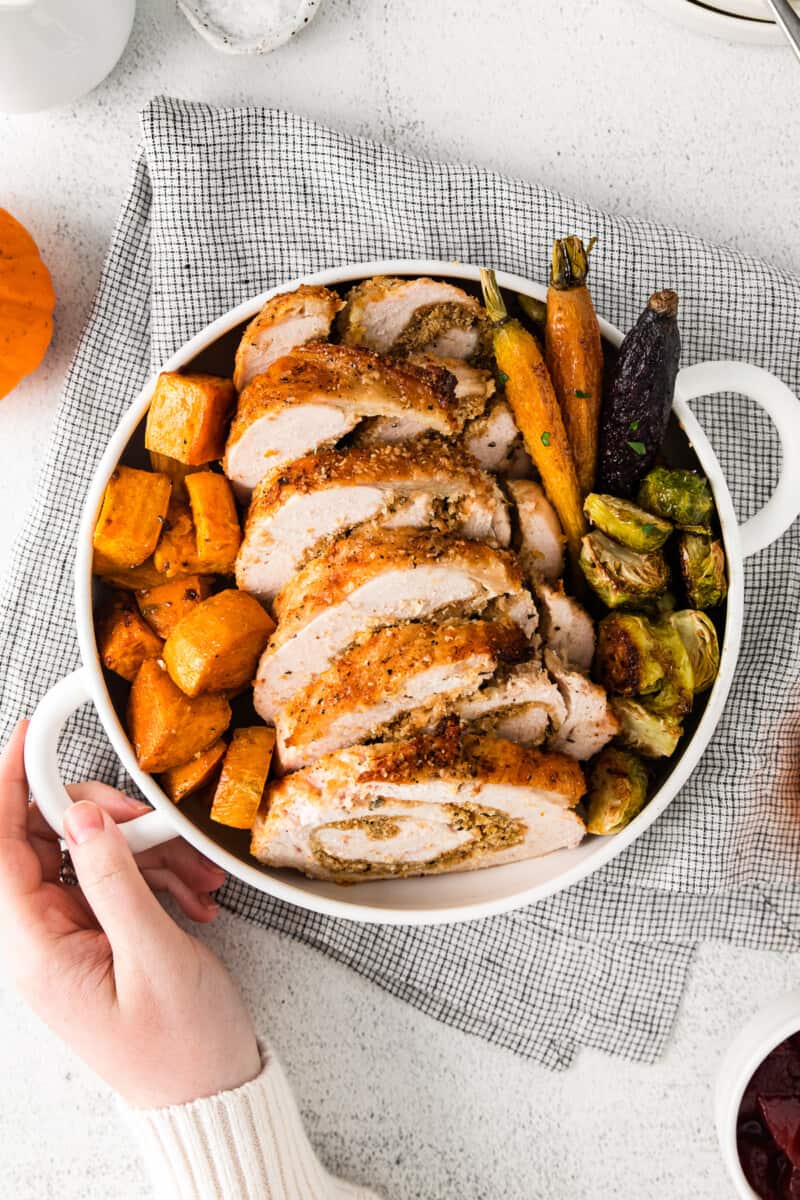 Grab your sheet pan and whip up an entire meal for the holidays. This sheet pan Thanksgiving dinner features an amazing turkey roulade that is easy to make and full of flavor. This is one meal that everyone will love and ask for each year.
If you make this recipe be sure to upload a photo in the comment section below or leave a rating. Enjoy! You can also jump to recipe.