It wouldn't be fall without a Homemade Pumpkin Pie recipe and this one is the best I've ever tasted. It's super easy to whip up and makes your home smell terrific! Serve with whipped cream or ice cream for the perfect autumn dessert.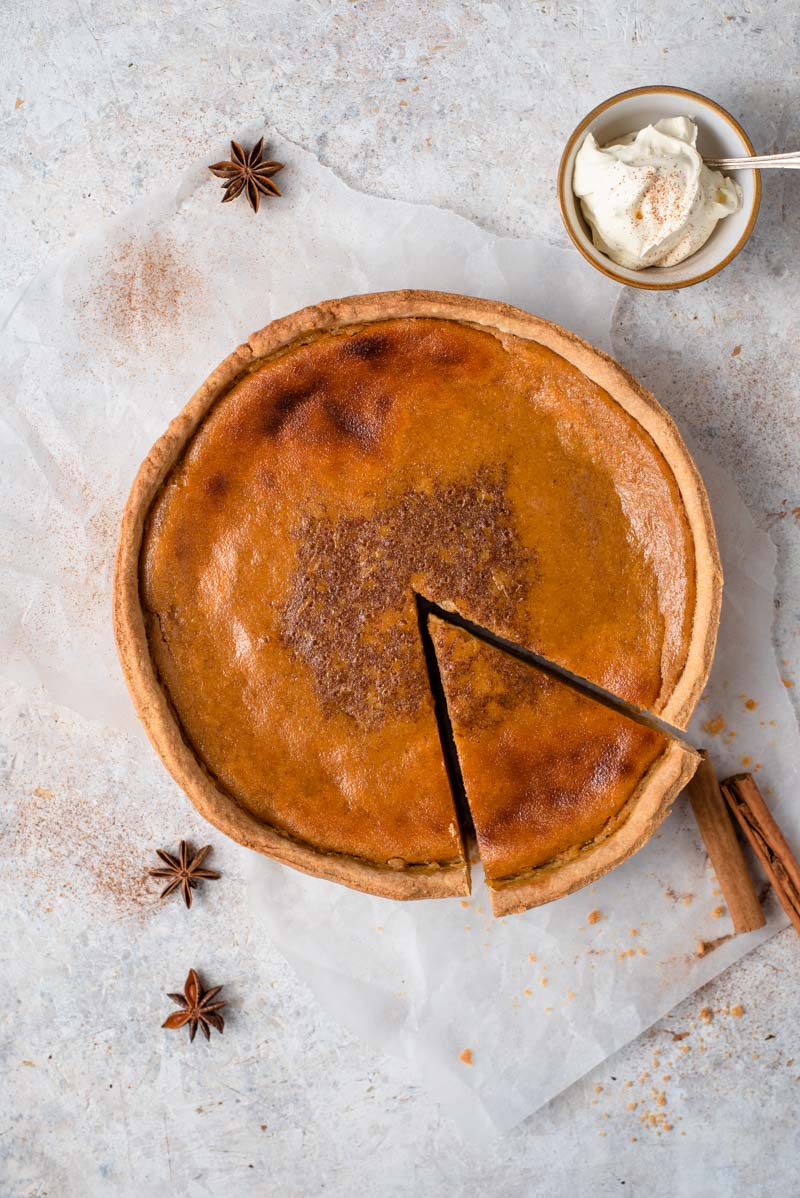 Homemade Pumpkin Pie
This is the year to up your game: It's time to learn how to make Pumpkin Pie! This recipe is so delicious, and when you serve this to family and friends, you'll bask in the glory!
When it comes to fall pumpkin recipes, homemade pumpkin pie rules. Everyone loves it and it just wouldn't be fall without it. Add this to your list of delicious Thanksgiving pies; this recipe is well worth it.
Serve this classic pie with whipped cream or ice cream and you have yourself the ultimate fall treat!
Why you'll love this Pumpkin Pie Recipe:
Easy: Not only is this a breeze to whip up, but it also only requires one bowl!
Texture: The pumpkin custard is velvety smooth and is the perfect contrast to the crisp, flaky crust.
Impressive: Even though it's easy to make, Pumpkin Pie has a certain mystique to it. Preparing one from scratch will earn you the reputation of being a great cook!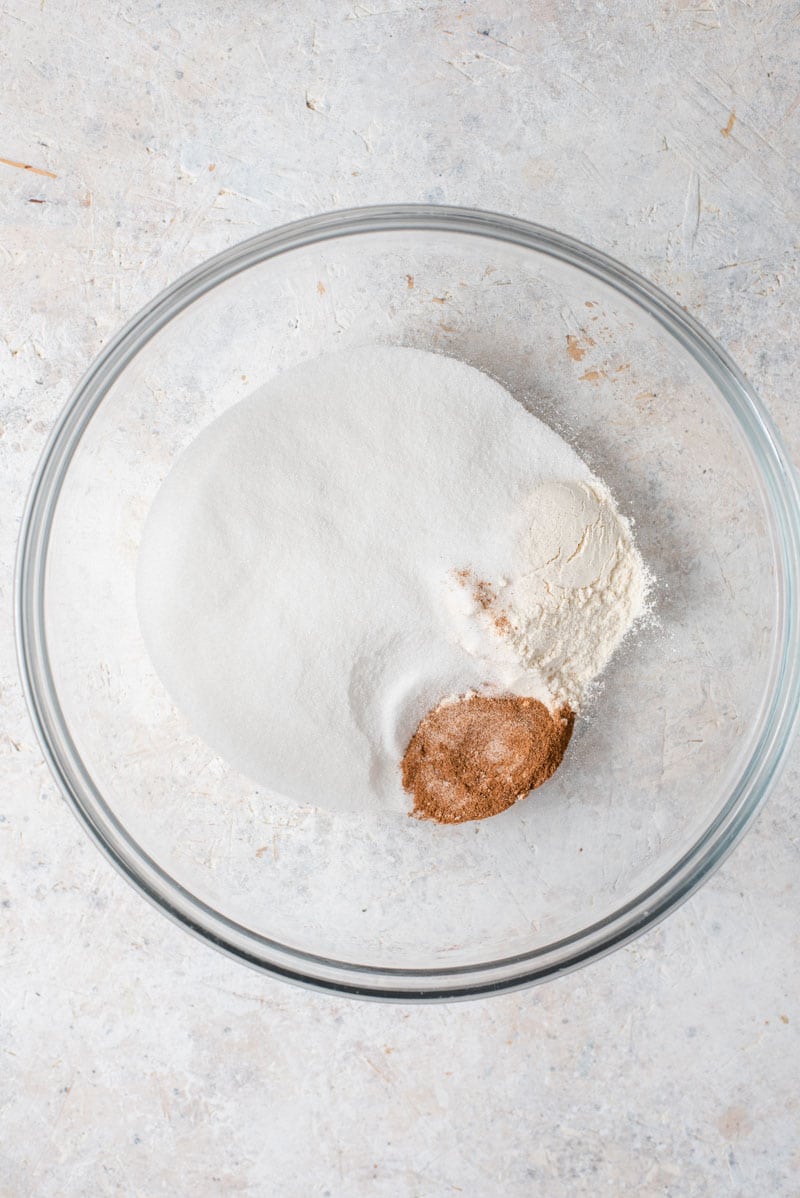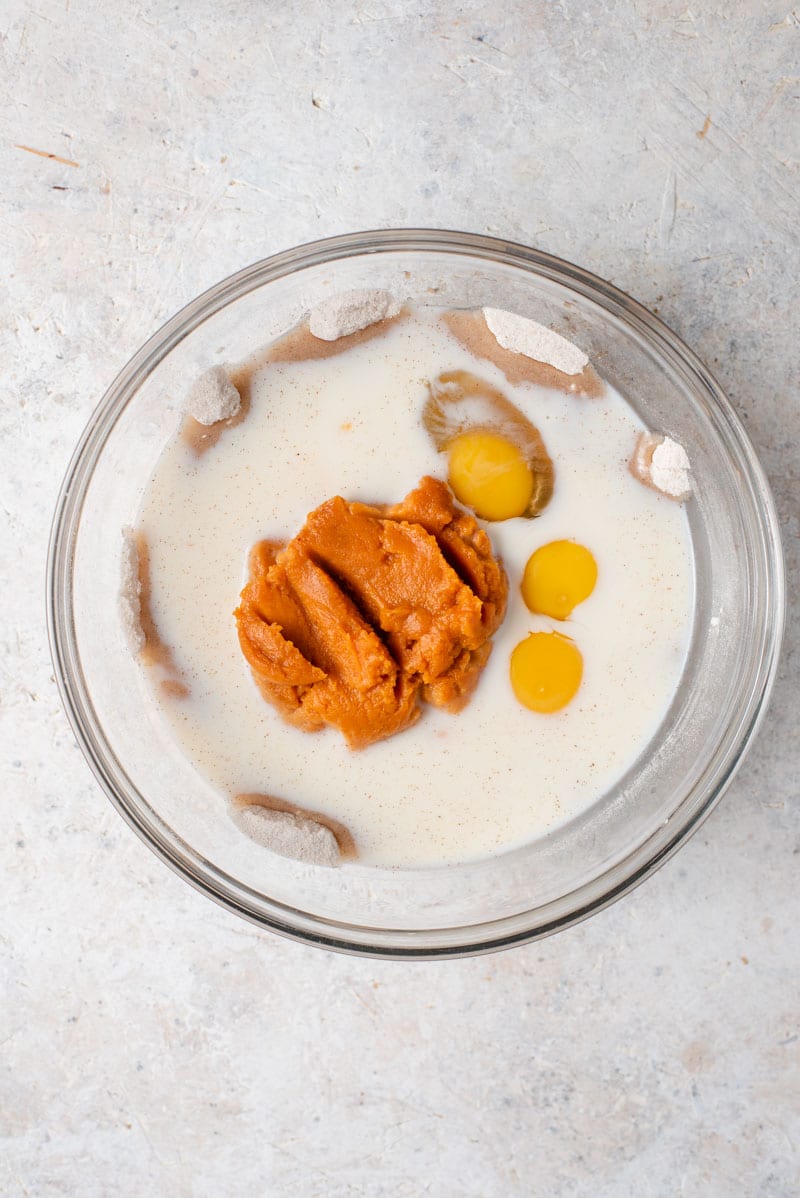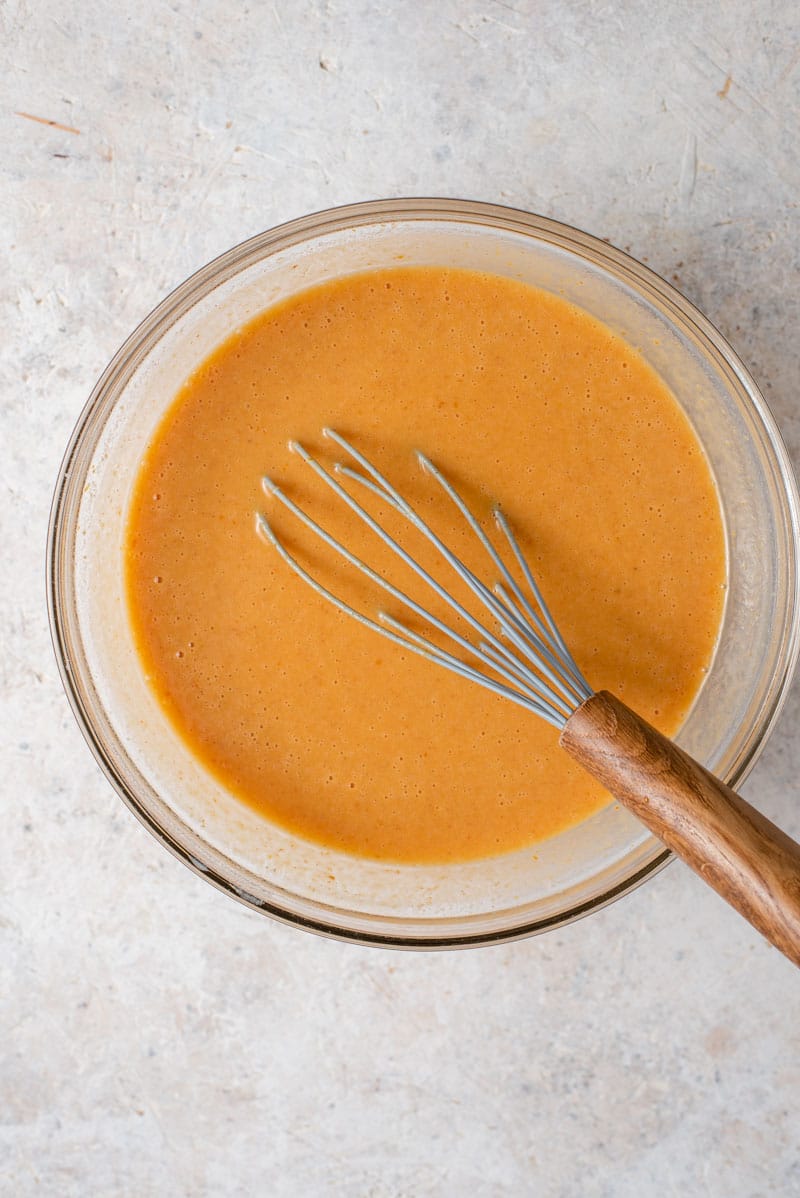 How to Make Pumpkin Pie
Be sure to see the recipe card below for full ingredients & instructions!
Mix dry ingredients together then add in the wet ingredients and mix well.
Pour into pie crust.
Bake for 70 minutes, or until a knife comes out almost completely clean when placed in the middle of the pie.
Cool to room temperature before serving.
Tip: To get your crust delicious and perfect, check out this Homemade Pie Crust recipe. It's full of great details and special tips passed down through the years.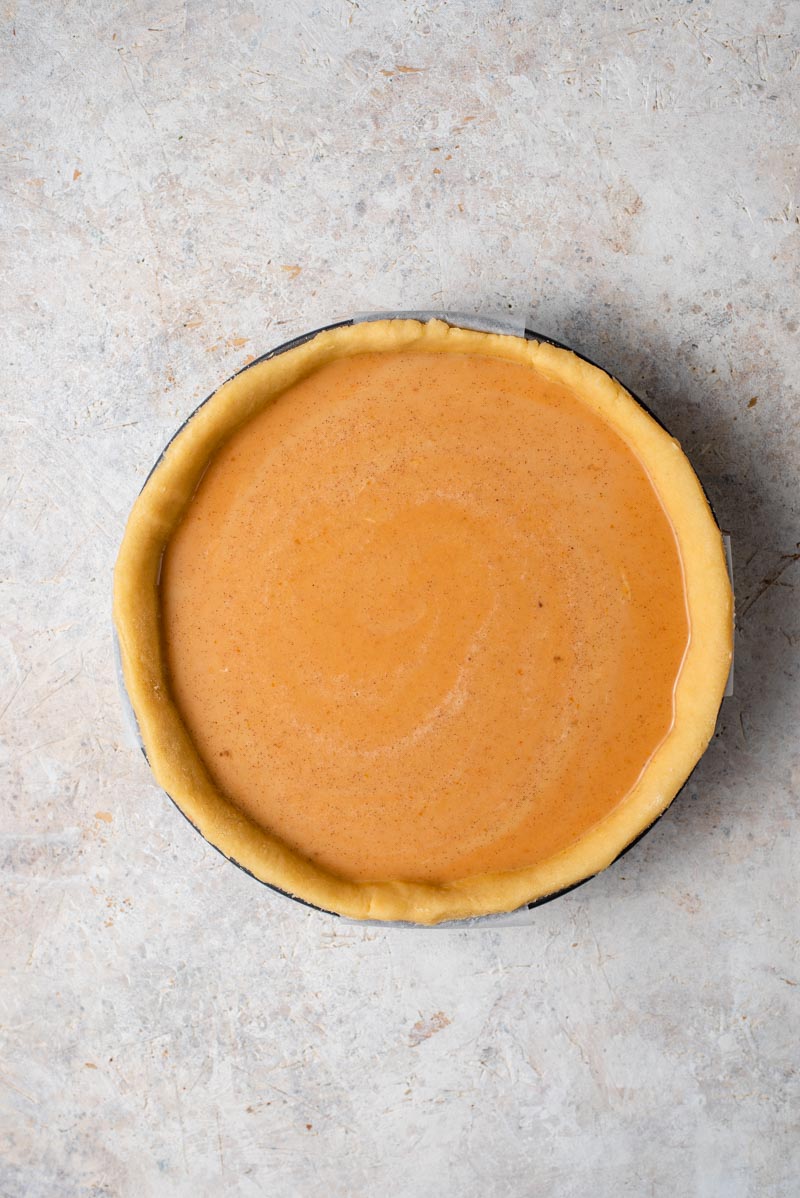 Tips!
There's no need to blind bake the pie crust first, just add the filling to the raw pastry.
Feel free to crimp the edges or make a pretty pattern around the pie.
For easier removal, place the pie pan on a baking sheet while it's in the oven.
Bake 60-70 minutes or until knife inserted 1 inch from crust comes out clean. Cool.
Leftover pie will store well in the fridge for 3-4 days.
Serve with whipped cream sprinkled with cinnamon or vanilla ice cream.
What's the Difference Between Pumpkin Puree and Pumpkin Pie Filling?
This recipe calls for canned pumpkin puree, which is pure pumpkin with nothing added. Pumpkin pie filling, on the other hand, is a mixture of pumpkin puree plus sugar, seasonings, and spices.
We want to control the overall flavor of this pie, so we don't want the pre-mixed pie filling. Be sure to use pumpkin puree, whether it's homemade or canned.
How Do You Know When a Pumpkin Pie is Done?
It is possible to overcook pumpkin pies. This could result in a cracked or watery filling. I've tested this recipe to make sure the temperature and cook time is just right.
You want the center of your pie to be a little bit jiggly when you take it out of the oven because it will set and firm up as it cools. Insert a knife into the center of the pie, and it should come out clean.
Should You Refrigerate Pumpkin Pie?
Yes! Pumpkin Pie needs to be refrigerated after baking. Let it cool before storing it in the refrigerator (don't move it straight from the oven to the fridge!), but leftovers should always be refrigerated.
It will keep for 3-4 days. Those room-temperature pies you see in the grocery store? They often have preservatives to keep them fresh.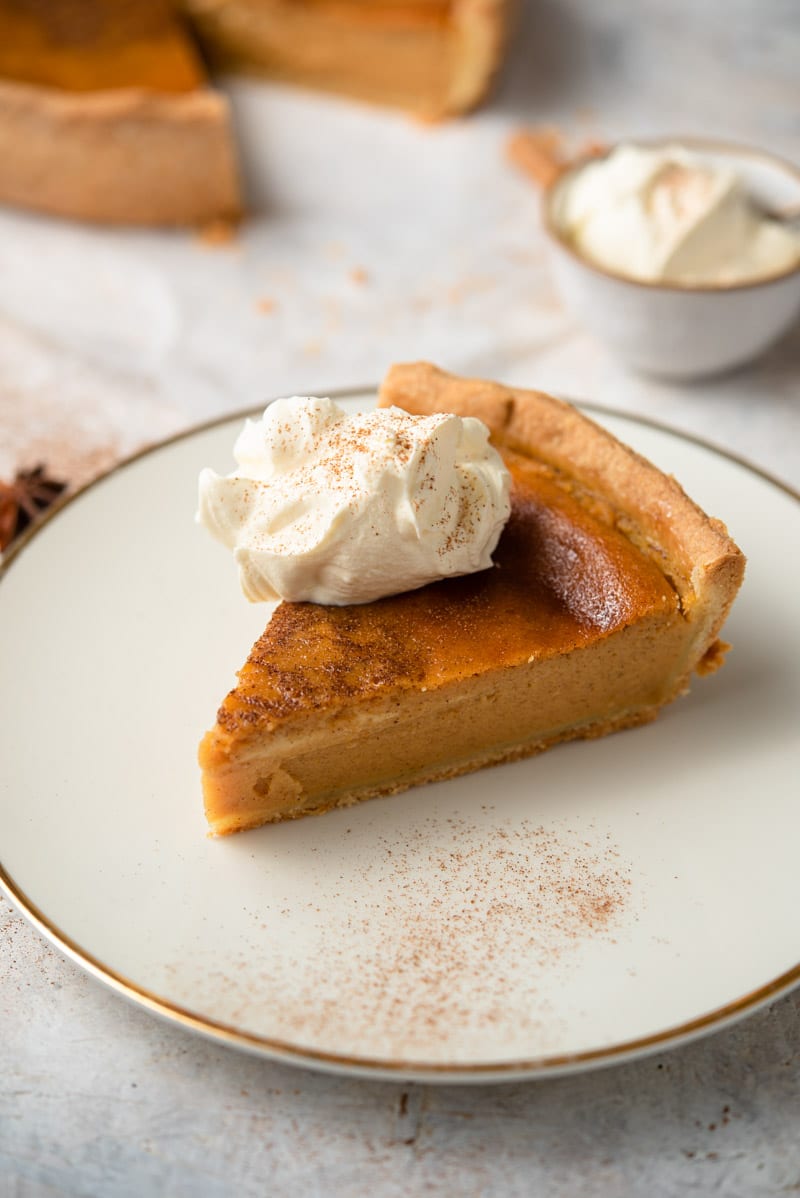 Now that you know how to make Pumpkin Pie, you can impress your guests with this amazing recipe. This pie is a must-make for Thanksgiving, but it's such a nice treat for any occasion throughout the fall season. Happy Holidays!
If you make this recipe be sure to upload a photo in the comment section below or leave a rating. Enjoy!