It wouldn't be Fall without a Homemade Pumpkin Pie and this pie is without a doubt the best I've ever tasted! It's super easy to whip up and fills your home with the most incredible smell. Serve with whipped cream or ice cream for the perfect Autumn dessert!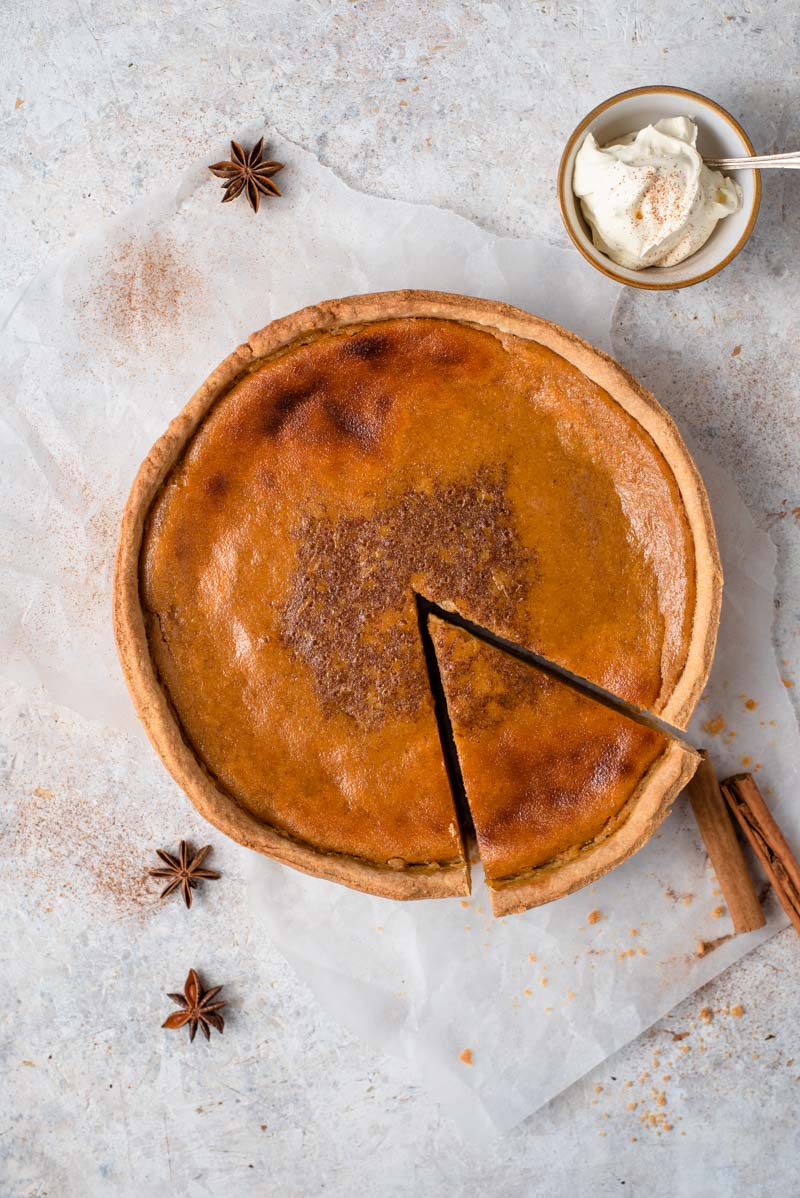 When it comes to Fall desserts, homemade pumpkin pie is king! Everyone loves it and it wouldn't be Fall without it whether or not you serve it at your Thanksgiving spread or make it to fill your house with the most amazing aroma.
There are so many pumpkin pie recipes out there and I've tasted a ton of them but this homemade pumpkin pie recipe is without a doubt my all-time favorite.
Not only is this a breeze to whip up (mix everything in one bowl) but it has the perfect creamy texture and flaky pie crust with the perfect balance of sweetness!
Serve it with whipped cream or ice cream and you have yourself the ultimate Fall treat!
How to Make Homemade Pumpkin Pie
Mix dry ingredients together then add the wet ingredients and mix well.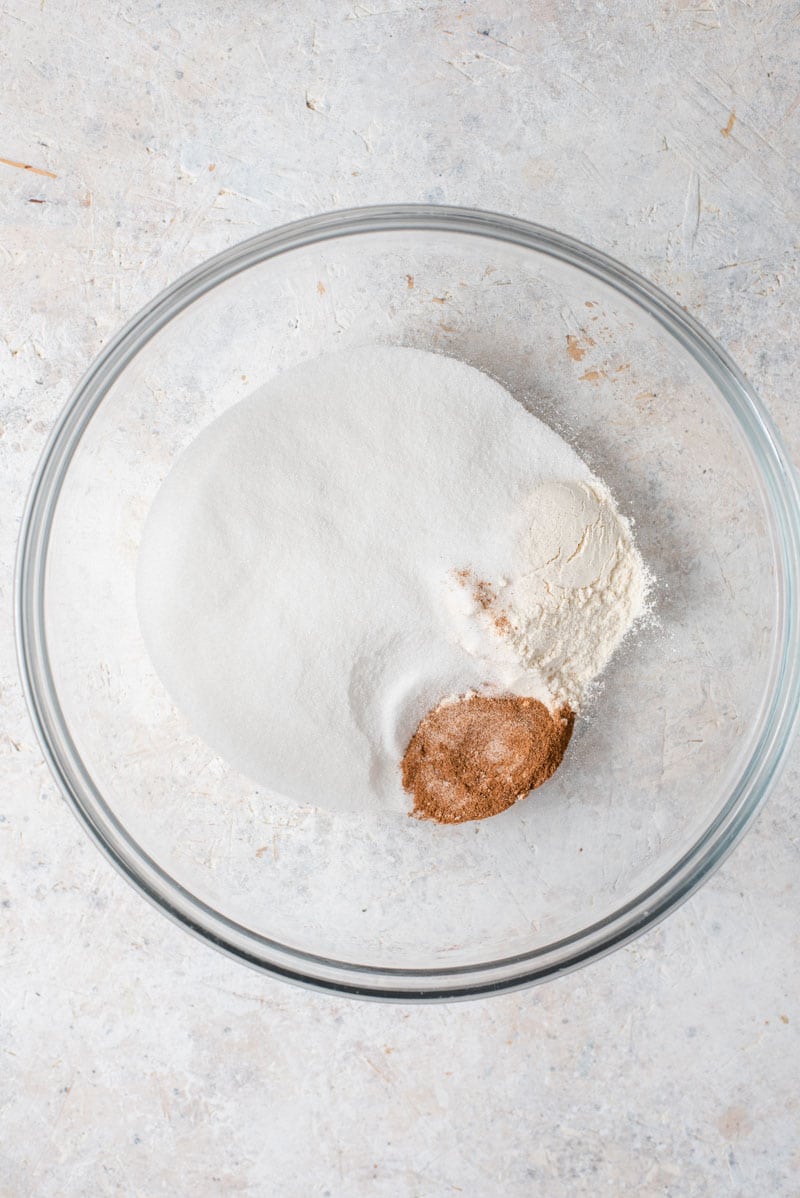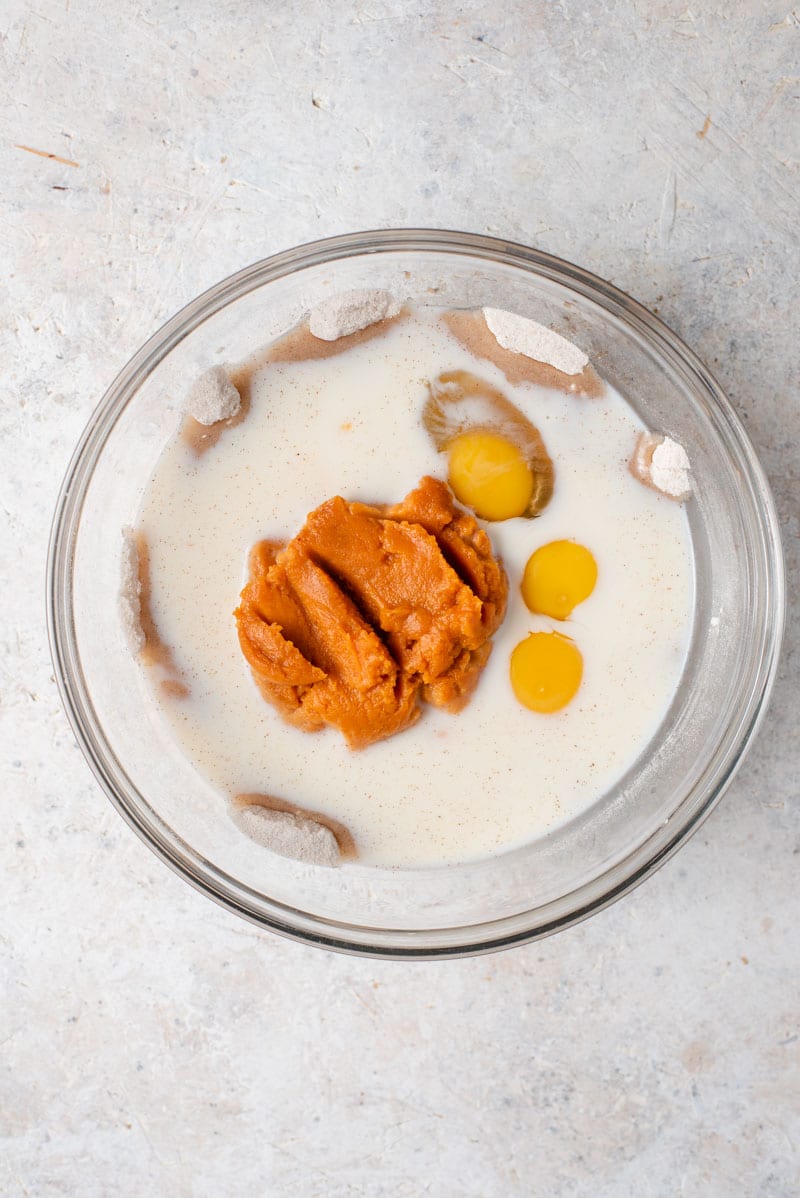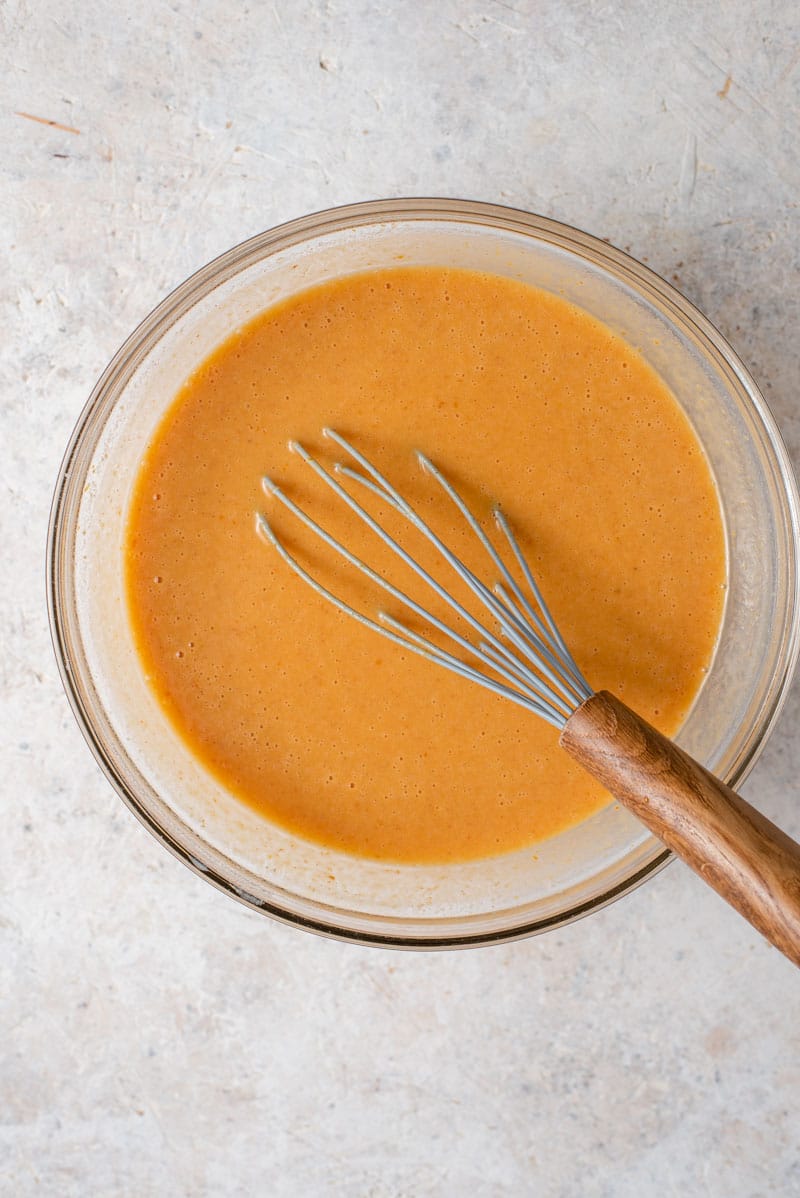 Pour into pie crust. Bake in the oven for 70 minutes then let it rest to firm up.
After 5 minutes, a knife should come out almost completely clean when placed in the middle of the pie.
Tip: To get your crust delicious and perfect like annas, check out her homemade crust recipe HERE. It's full of great details and special tips her family has passed down through the years.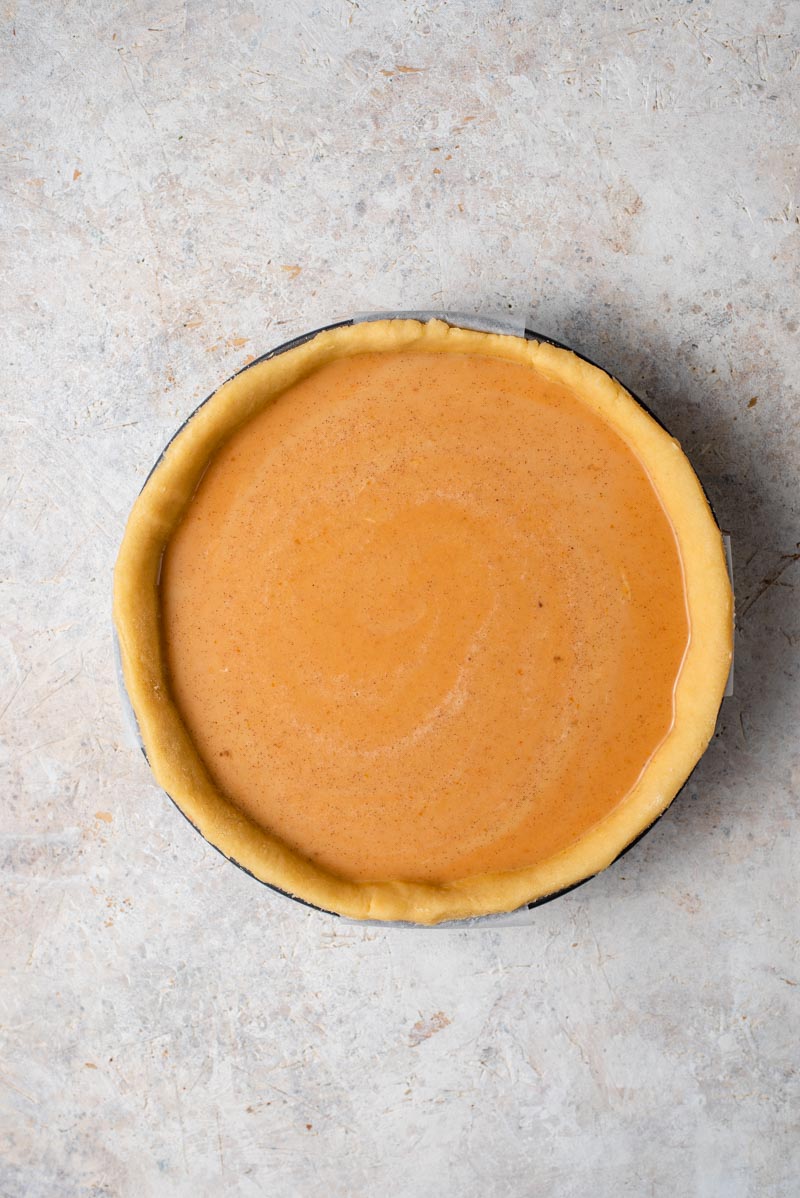 Top Tips for Making Homemade Pumpkin Pie
There's no need to blind bake the pie crust first, just add the filling to the raw pastry.
Feel free to crimp the edges or make a pretty pattern around the pie.
Make sure to let the pie rest for 5 minutes before slicing. The knife should come out clean.
You can serve the pie hot, cold or at room temperature.
Leftover pie will store well in the fridge for 3-4 days or can be frozen.
Serve with whipped cream sprinkled with cinnamon or vanilla ice cream.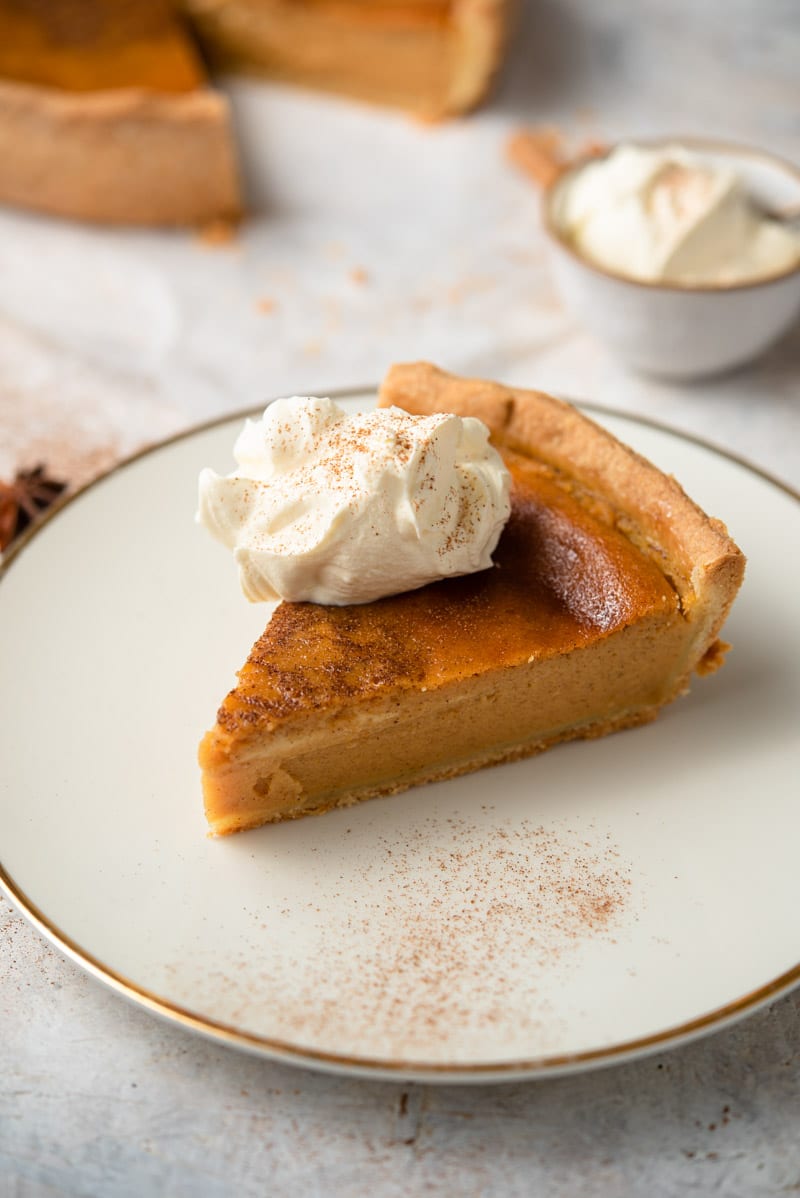 More Pumpkin Pie Inspired Recipes You Might Like;