Sour Cream Lemon Pie is perfectly tart and creamy. This easy lemon pie recipe is filled with simple flavors that mix together beautifully. The lemon pie filling, saltine cracker pie crust, and sour cream topping combine to create the most delicious lemon tart for spring time!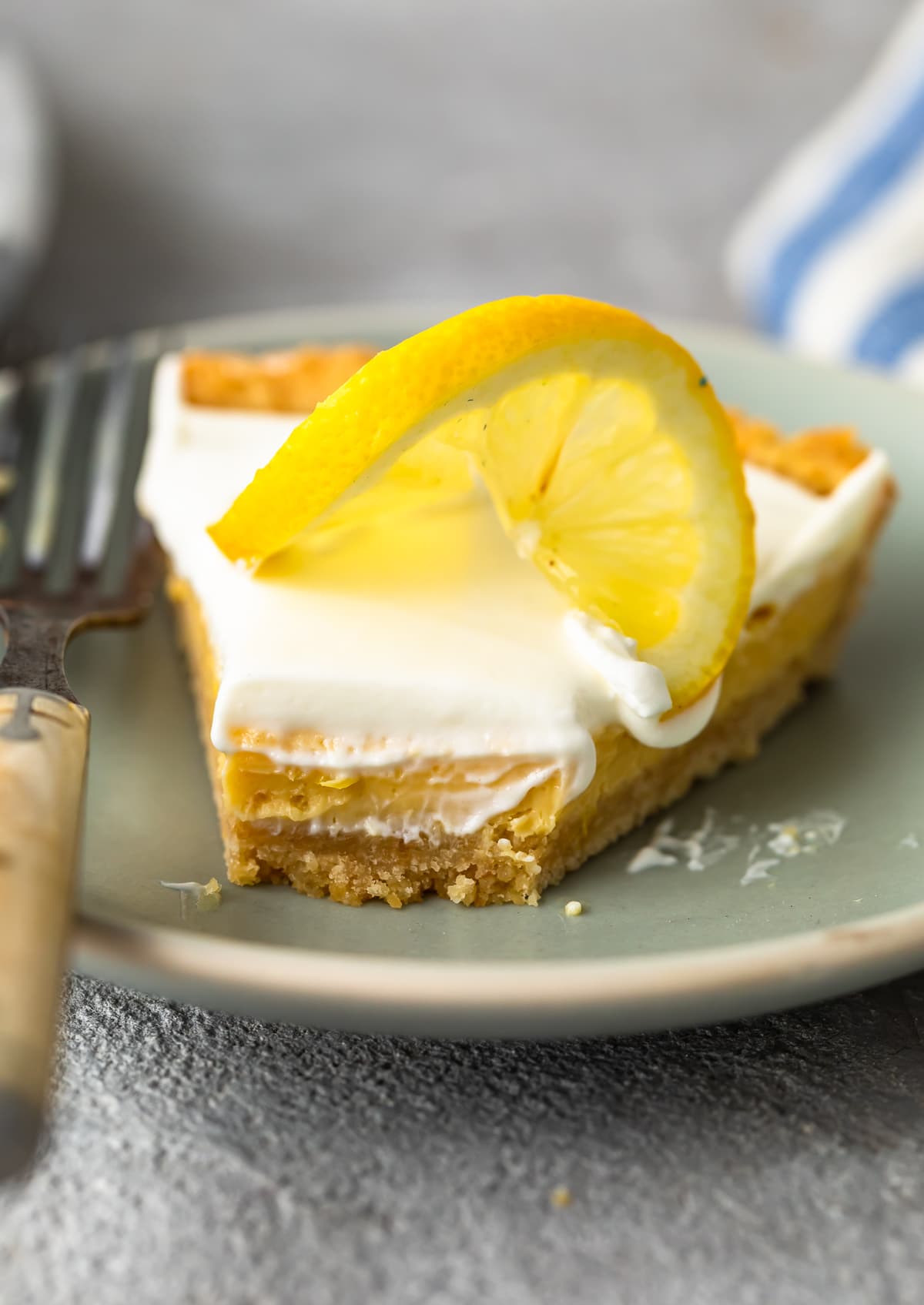 Sour Cream Lemon Pie Recipe
This Sour Cream Lemon Pie recipe is the perfect simple dessert for Easter Sunday, Mother's Day, or any spring time occasion!
Any kind of lemon tart or lemon pie recipe is welcome around here during the spring and summer seasons. Citrus flavors just scream FRESH, and this recipe is no exception!
This sour cream pie is tart, creamy, and a little bit sweet, and overall it has such an amazing texture. The saltine cracker pie crust gives this lemon tart a light and crispy bite that balances out the smoothness of the lemon sour cream topping. And the lemon pie filling is just DELICIOUS.
A dessert like this is so perfect for spring time because it's got something very light and airy about it, and the zestiness of the lemon is so fresh. It's such a great thing to make for Easter, or any summer Sunday afternoon.
Make this simple Sour Cream and Lemon Tart for a delicious and easy dessert!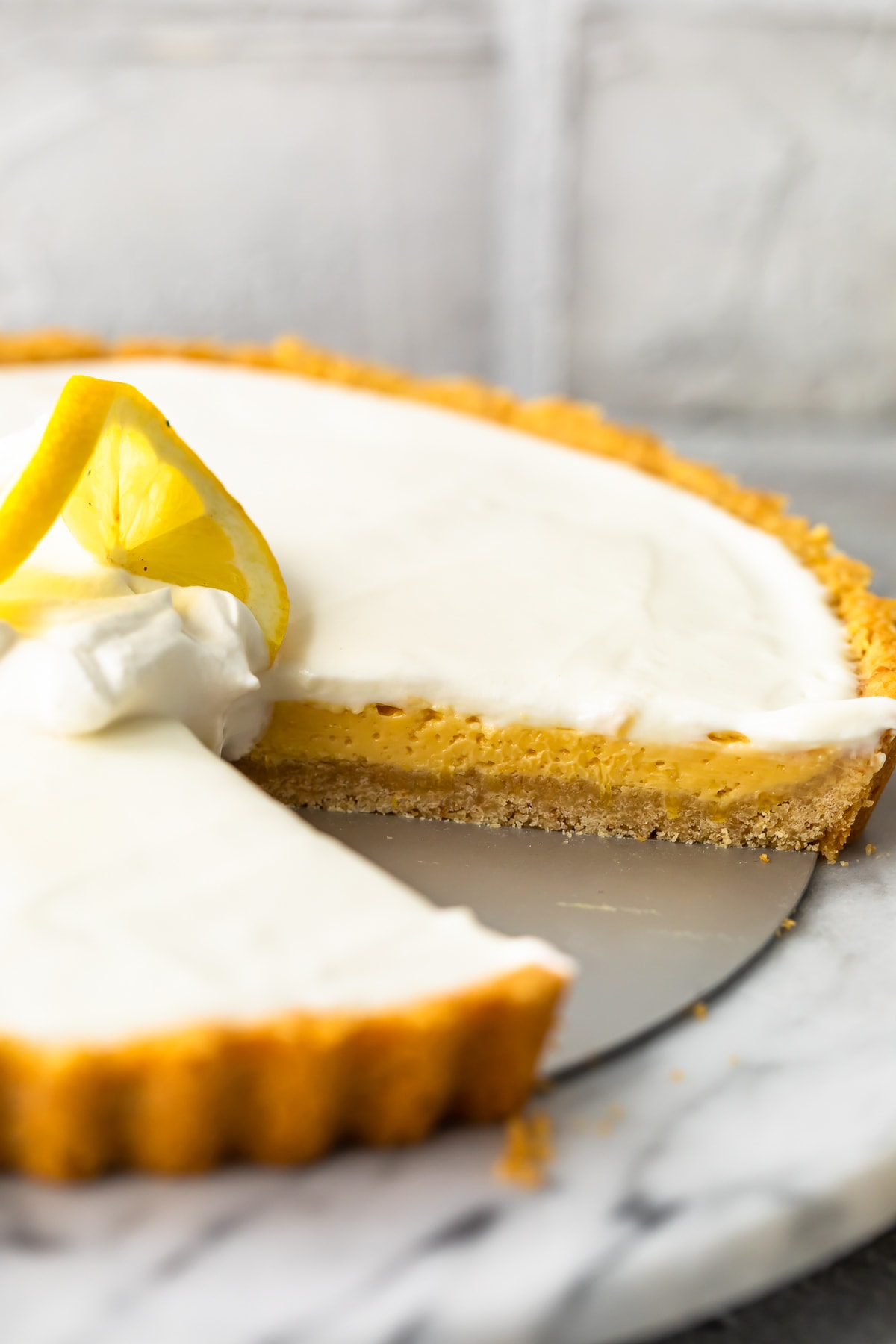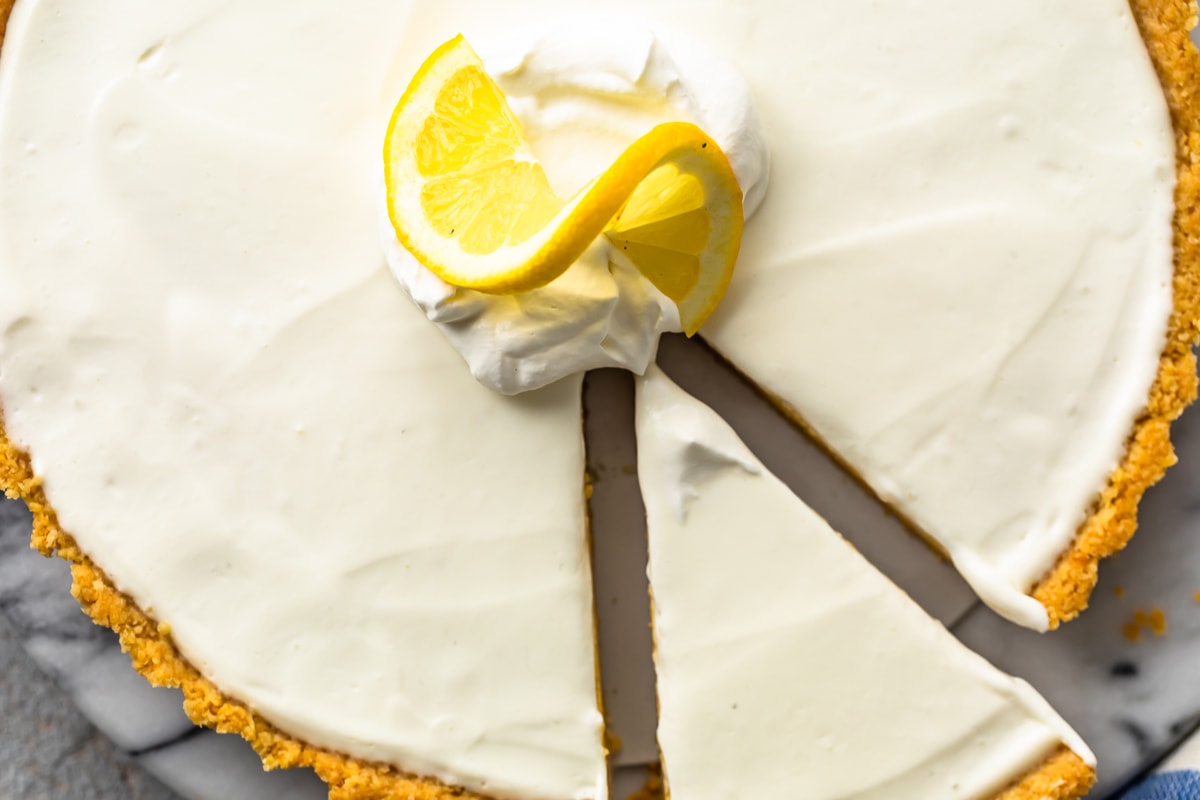 Lemon Pie with Sour Cream Topping
This lemon pie recipe is extra delicious thanks to the creamy lemon and sour cream topping! That slight sourness mixes perfectly with the tartness of the lemon pie filling, and a bit of sugar and condensed milk add just the right amount of sweetness.
This sour cream lemon pie is essentially three parts combined into the perfect lemon tart!
Lemon Pie Filling
The lemon pie filling is made up of egg yolks, condensed milk, heavy cream, lemon juice, and lemon zest. It's a creamy lemon-y base sandwiched between the crust and the sour cream topping.
Saltine Cracker Crust
The saltine cracker pie crust is one of the most interesting parts of this lemon tart. Who knew you could use those salty crackers to make a delicious crust? Blend them with sugar and butter and turn them into crumbs, then mold them into a lemon pie crust!
Sour Cream Topping
This lemon sour cream topping is the perfect way to finish off this pie. Sour cream, sugar, and a bit of lemon zest turn into the creamiest topping for this lemon pie recipe. Yum!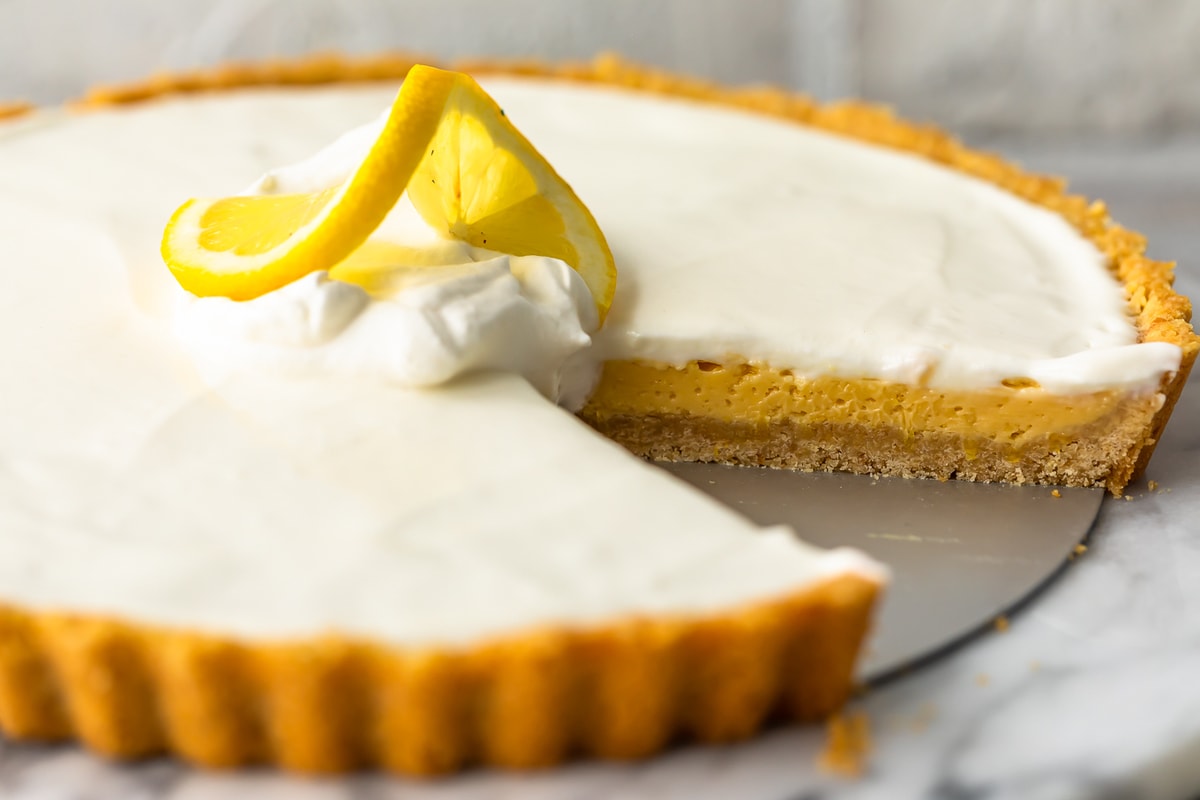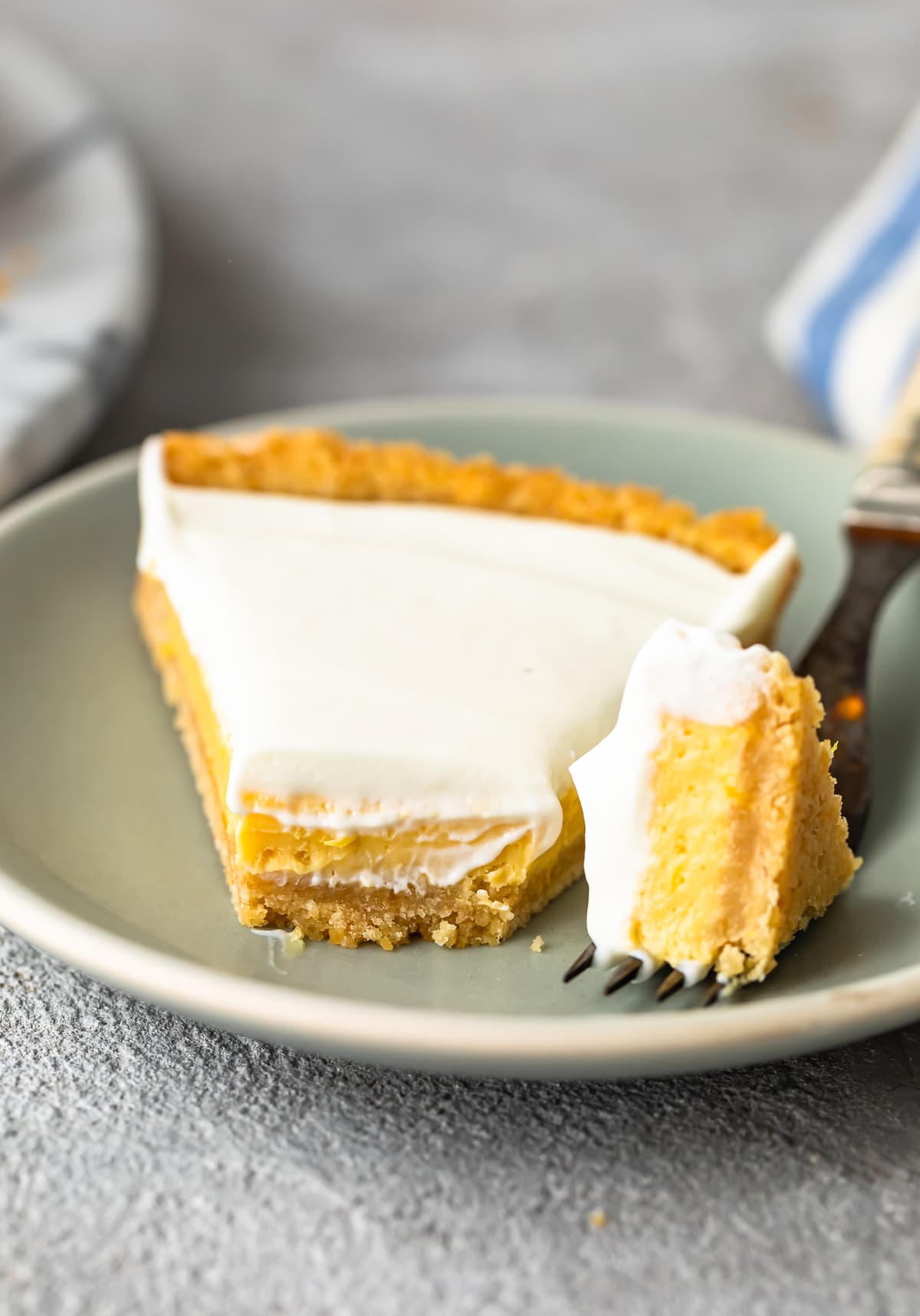 How to Make Sour Cream Lemon Pie
This Sour Cream Lemon Tart is beyond easy to make. Like I said, it's basically just three parts combined to make one tasty tart! Make the crust, make the filling, then top it off with the sour cream, and you're done!
Saltine Cracker Crust:
Place saltines, sugar, salt, and butter in a food processor, and pulse until they become coarse crumbs.
Press the crumbs into an even layer along the bottom of the pie plate.
Place the pie plate on a baking sheet, and bake 18-20 minutes at 350°F.
Let it cool slightly before adding in the pie filling.
Lemon Pie Filling:
Whisk together condensed milk, egg yolks, heavy cream, lemon zest, and salt in a mixing bowl. Then add in the lemon juice.
Pour the filling directly into the saltine cracker crust.
Bake for another 16-18 minutes at 350°.
Let it cool completely before adding the topping.
Sour Cream Topping:
Whisk together sour cream and sugar.
Spread the topping evenly over the lemon pie filling, and sprinkle with lemon zest.
Refrigerate the lemon pie and let it set for at least 4 hours, or overnight.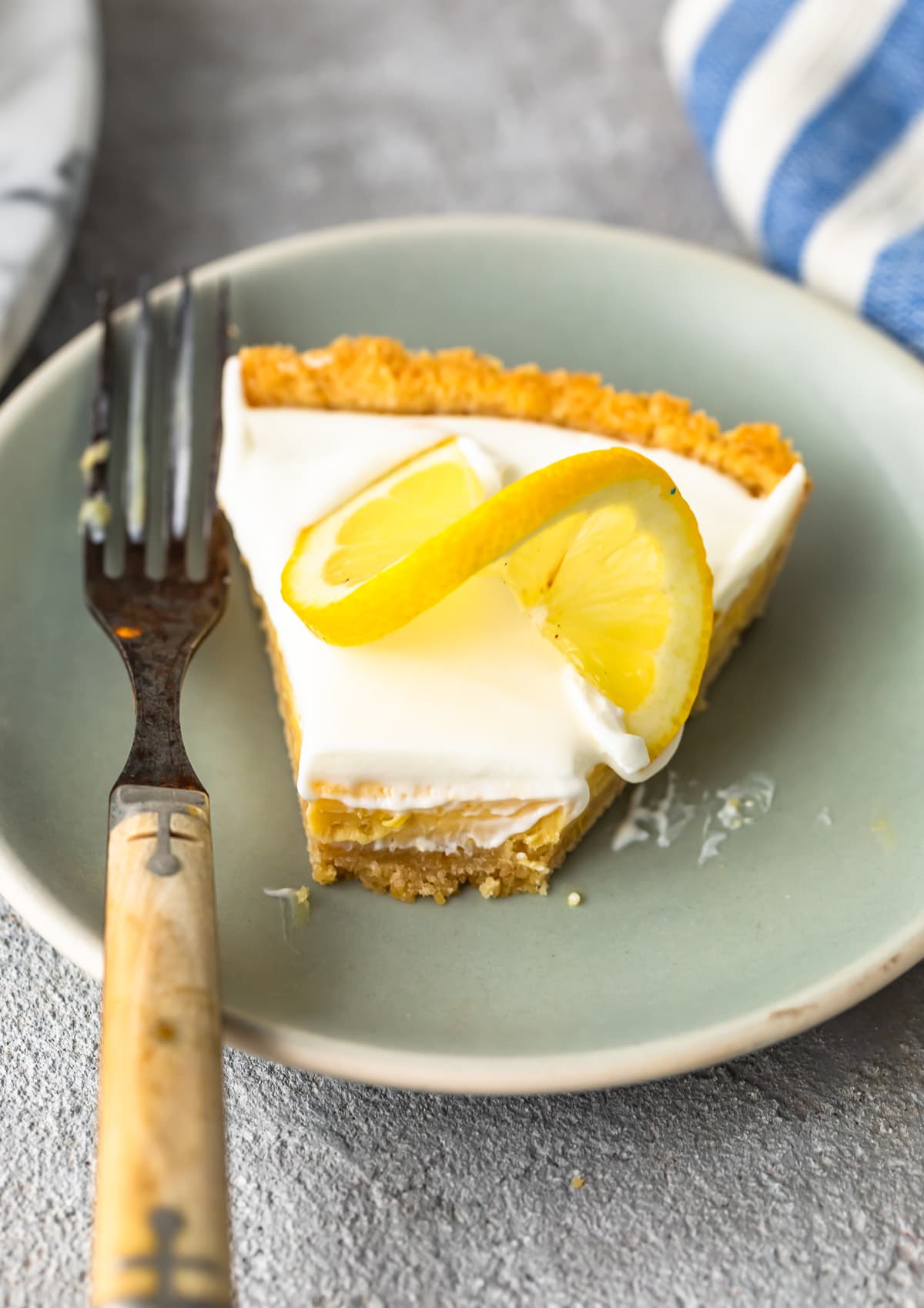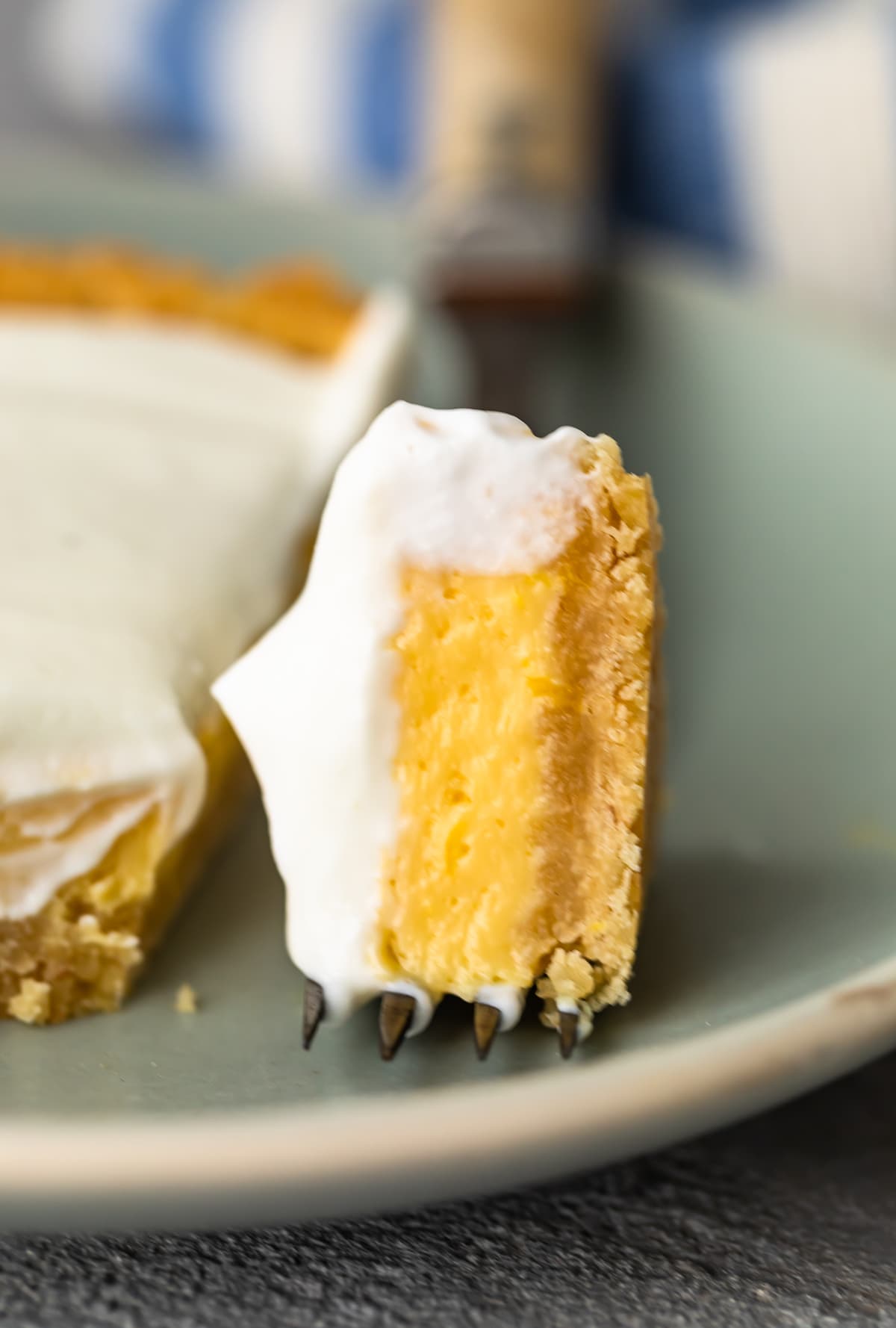 Easter Dessert Recipes
I LOVE this sour cream pie for Easter! It's simple, it's fresh, and it's citrusy. I love those kinds of flavors for spring time holidays like Easter. It tastes light but is packed with flavor. So yummy!
Try these other desserts for Easter too: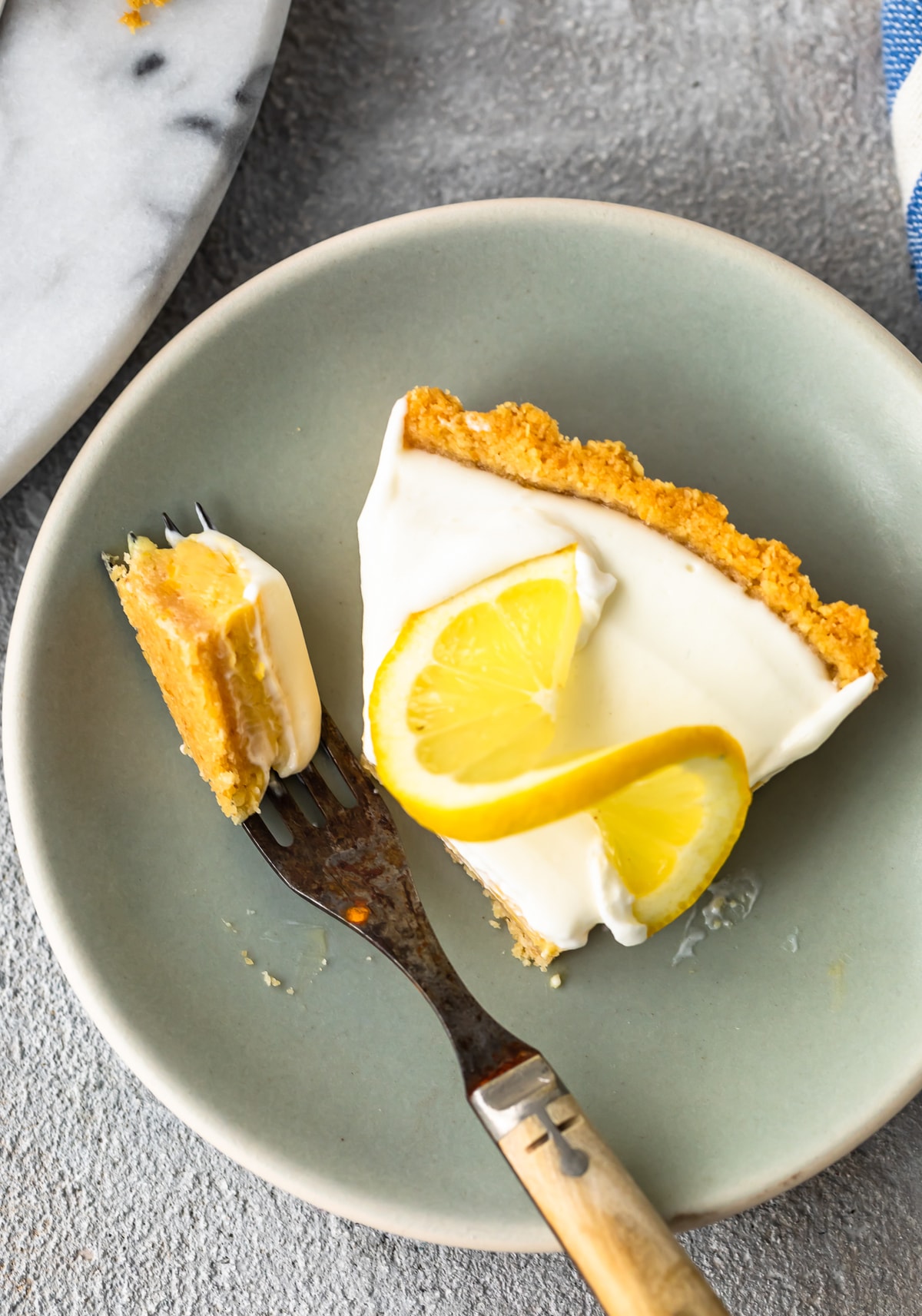 I hope you love this lemon pie recipe as much as we do. It's so fresh and creamy!
See the recipe card for details on how to make this Sour Cream Lemon Pie recipe. Enjoy!
If you like this recipe, try these other simple pies and tarts: