Strawberry Lemonade Bars! Fresh strawberries garnish a zesty lemon curd topping, that's baked onto a sugar cookie crust for a delicious and easy sheet-pan dessert.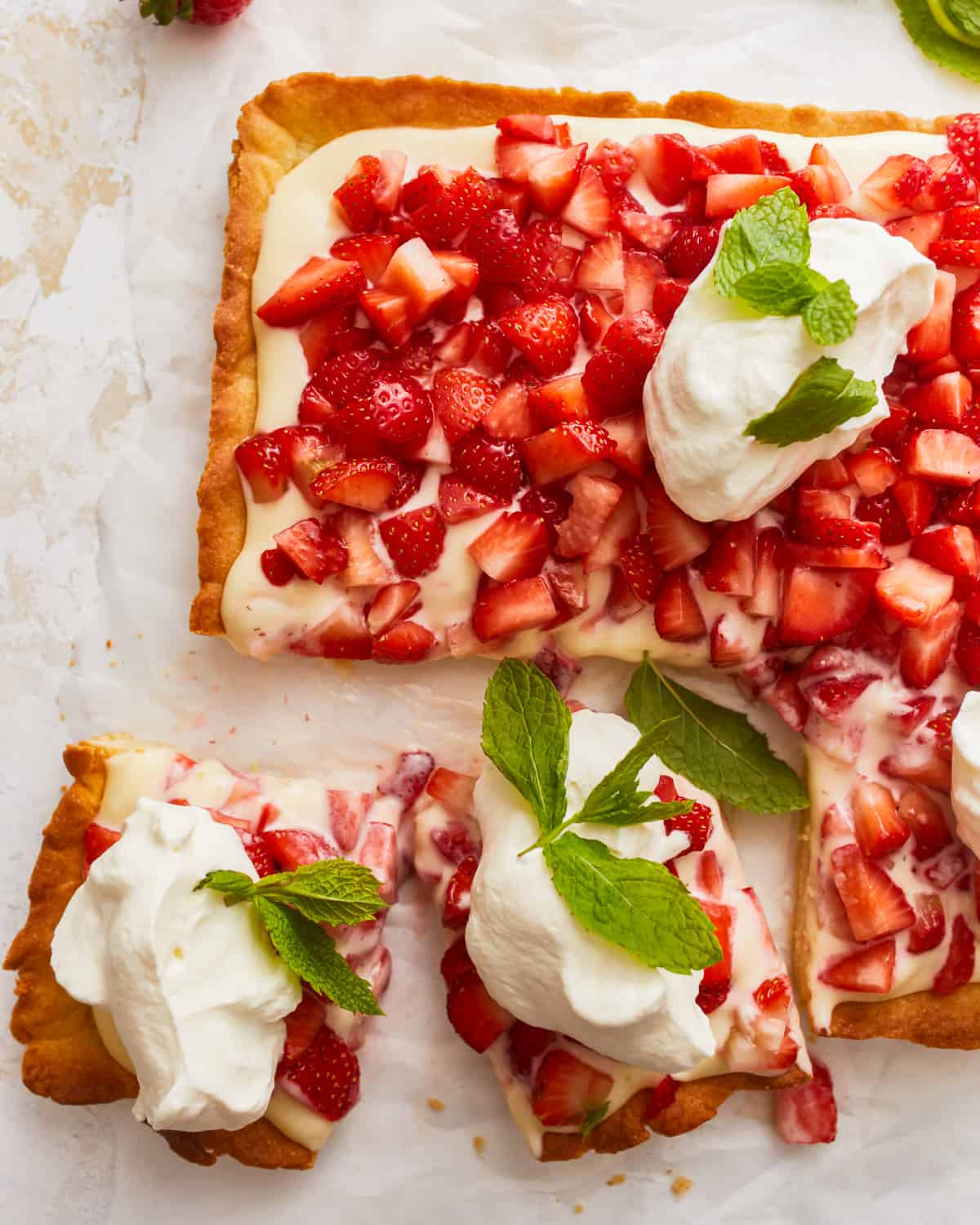 What's in this Strawberry Lemonade Bars Recipe?
These strawberry sugar cookie bars give all of the flavor and texture of sugar cookies without all of the rolling and cutting! This is a fun summertime dessert, it's zesty with a fresh strawberry topping, so easy and so delicious!
Cookie Dough: Use refrigerated sugar cookie dough to save time and hassle.
Cream Cheese: Makes these bars creamy and tangy.
Lemon: Both juice and zest add extra acidity.
Strawberries: Add a fresh and fruity flavor.
Mint Leaves: Add a touch of color and a cooling sensation.
Garnishes: Freshly sweetened whipped cream or Cool Whip
Pro Tip: Make sure the cream cheese is at room temperature so that it combines smoothly!
Variations on Strawberry Lemonade Cookie Bars
You can make these bars with just about any fruit you can imagine. Raspberries, blueberries, and blackberries all pair super well with the tangy lemon curd!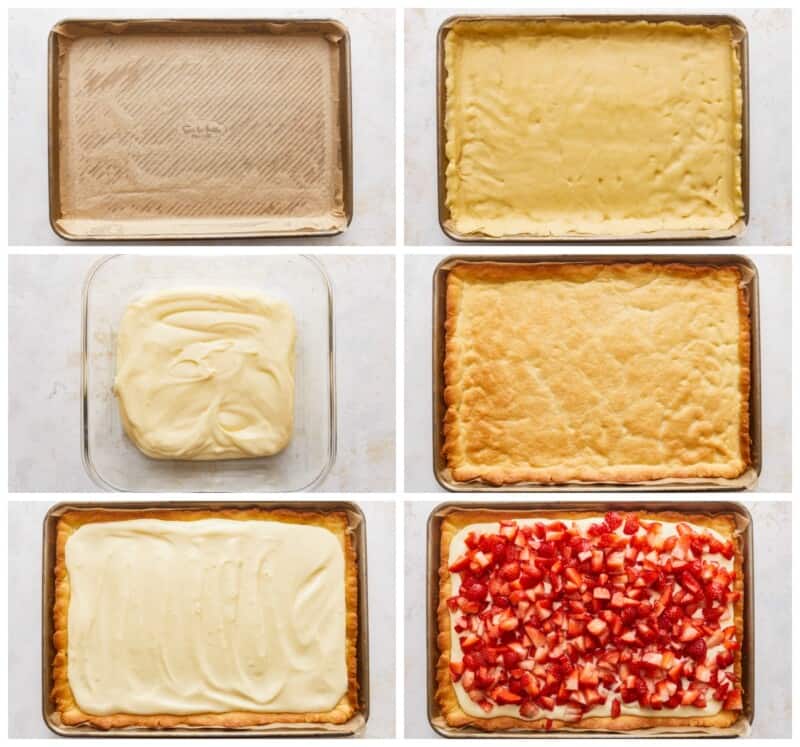 How long do these sugar cookie bars last in the fridge?
These cookie bars are best eaten on the day they are made, since the lemon curd will begin to seep into the crust the longer they sit. However, they will remain safe to eat for up to 3 days.
Should these sugar cookie bars be soft or crispy?
These cookie bars should be soft and chewy!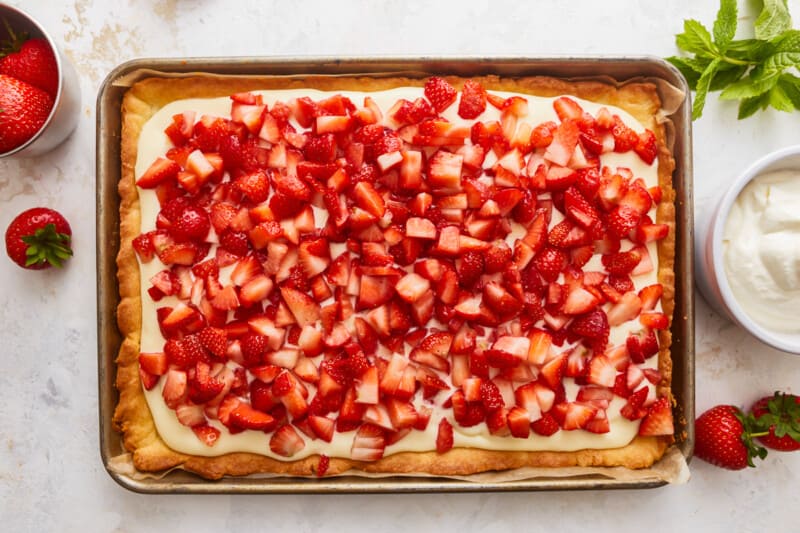 How to Store
Store leftover strawberry lemonade bars loosely covered in the refrigerator for up to 3 days. The crust will soften if kept too long – it is best eaten the day it is prepared.
How to Freeze
Freeze your cookie bars by wrapping the bars individually and then freezing them for up to 1 month. Allow them to come up to room temperature for 30 minutes prior to serving or eating.
Serving Suggestions
Serve these light and tangy cookie bars with a cool glass of strawberry lemonade or a strawberry mojito!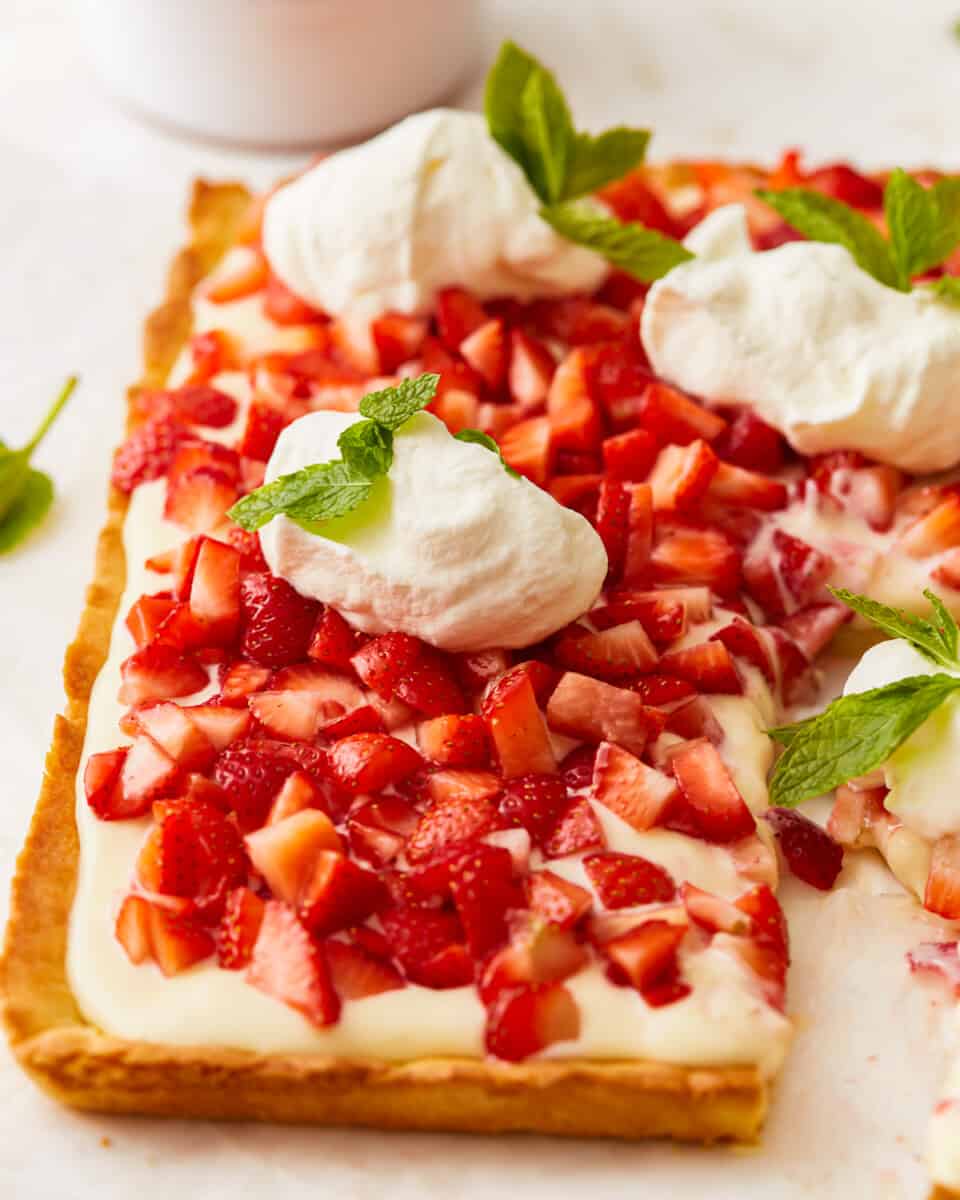 More Cookie Bar Recipes We Love