Easy, tender, and juicy – you can't go wrong with these smoked baby back ribs! Smoked Ribs are simply divine, they deliver a deep flavor that's bound to please the crowd. Whip these up for dinner, BBQs, or summer parties – kids and adults alike will adore tucking into these beauties!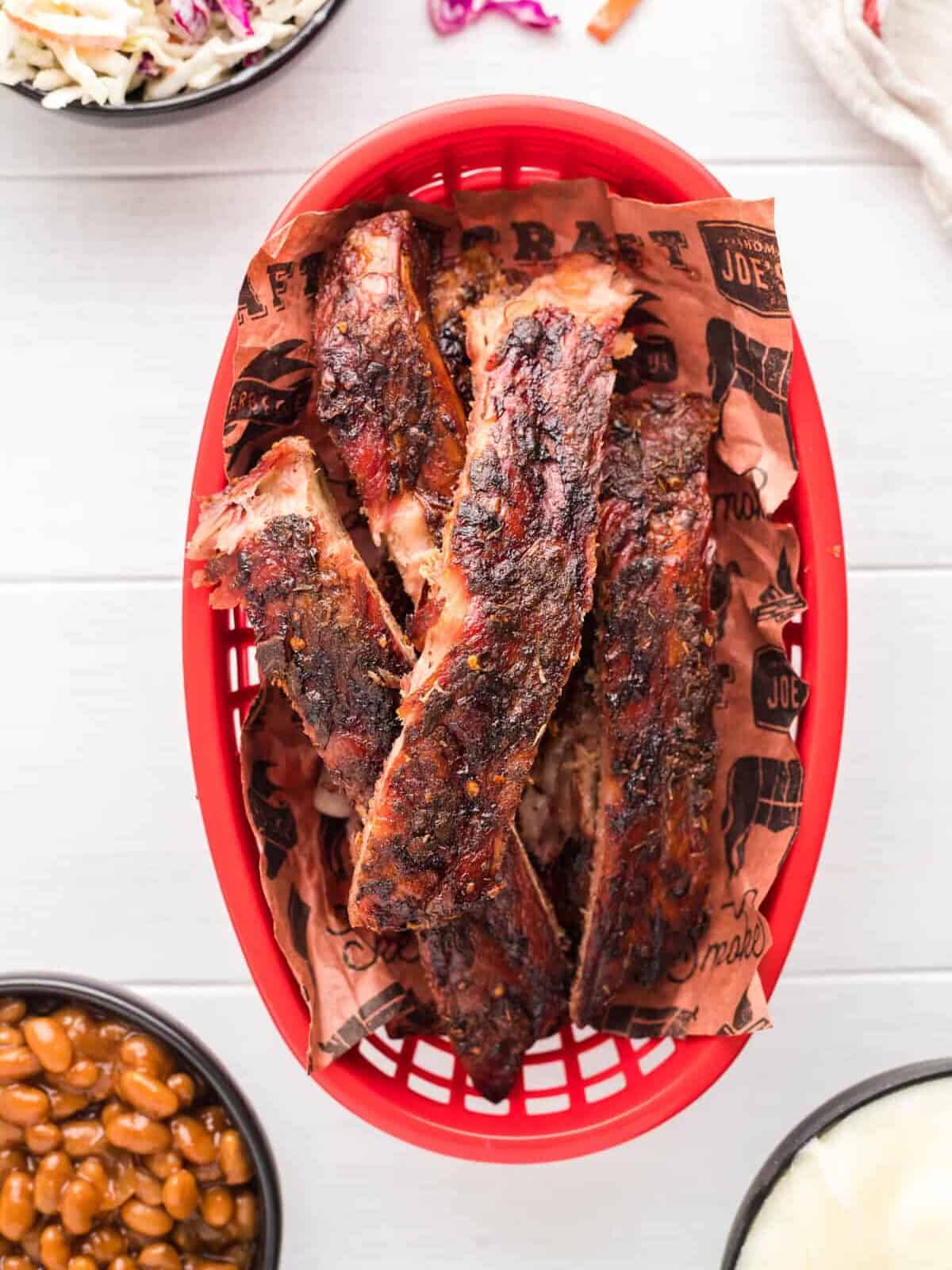 What's in Baby Back Pork Ribs?
All you have to do with your baby back pork ribs is slather them in a delicious dry rub full of slices, then mist them with apple juice throughout the cooking process to make them sweet and juicy.
Baby Back Pork Ribs: Two racks serves 4 people, feel free to adjust the recipe as needed for different numbers of people.
Apple Juice: Put it in a spray bottle to infuse your meat with delicious flavor!
Celery Salt: For a bit of zing!
Garlic Powder: Add more if you're a big fan of garlic.
Chili Powder: This is the core source of smoky flavor in this recipe.
Black Pepper: an essential for any basic spice blend.
Ground Paprika: This brings some extra depth to the recipe.
Cayenne Pepper: For my spice lovers!
Variations on Smoked Baby Back Ribs
This rib recipe is super simple and easy to customize. Feel free to swap out the spice blend for your favorite spice blend, such as pork chop seasoning, Italian seasoning, Creole seasoning, blackened seasoning, chili seasoning, fajita seasoning, taco seasoning, or herbs de Provence.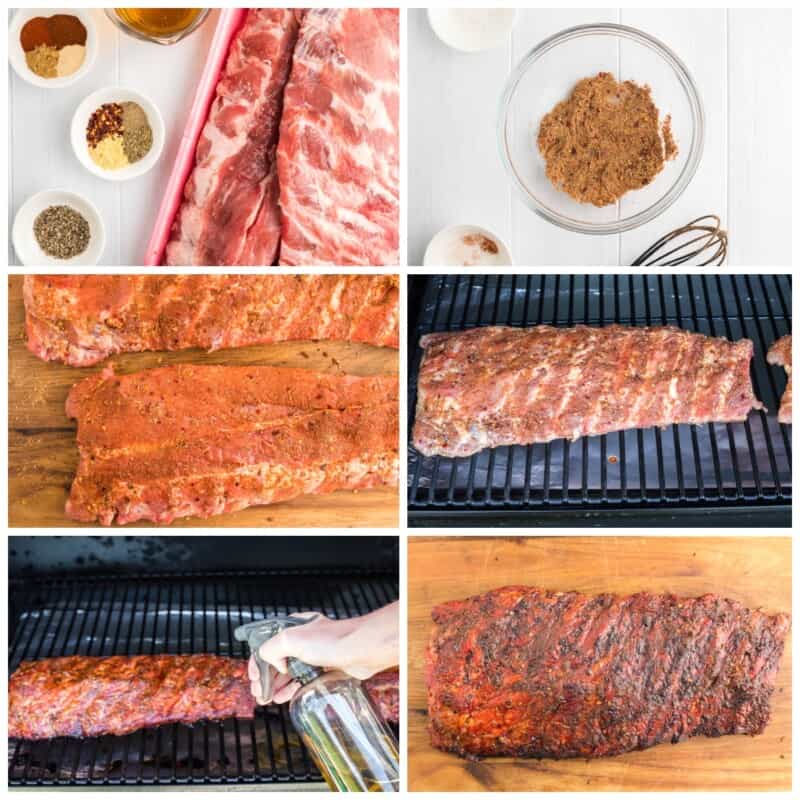 How long does it take to smoke ribs?
For this recipe, we will smoke our ribs at 300°F for 3 hours.
Why doesn't this recipe for smoked ribs use the 3-2-1 method?
While many people love the 3-2-1 method for fall-off-the-bone tender ribs, it is not the traditional method for smoking ribs. Here, we employ a more traditional method that leads to perfectly cooked ribs that stay on the bone, but are still super tender!
Can I use a different type of ribs to make smoked ribs?
Baby back ribs are ideal because they are leaner and more tender, but you can also use spare ribs or St. Louis-style ribs.
Should I flip ribs when smoking them?
Yes, you should flip them after 1 hour, then every 30 minutes until they're done. If you use a rib rack, you do not need to flip your rubs.
How can I tell when smoked ribs are finished cooking?
Smoked ribs are done when they are dark brown, tender, and the meat begins to shrink away from the bones. The internal temperature should be 202°F.
Why are my smoked ribs tough?
If your ribs were cooked too fast at too high of a temperature, they will be tough. Smoking ribs is a low-and-slow method that results in tender ribs.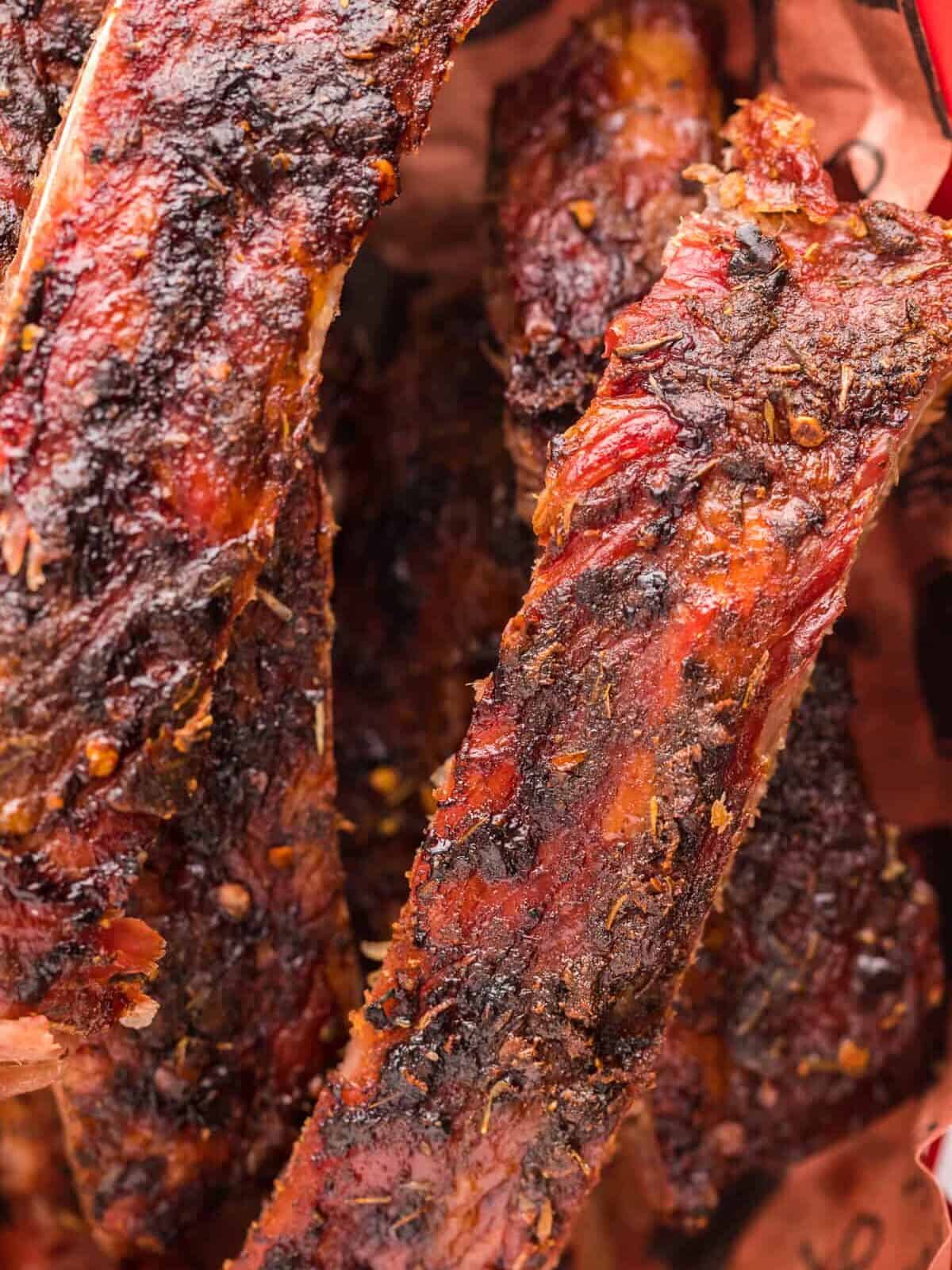 How to Store and Reheat Smoked Pork Ribs
Store leftover smoked ribs in an airtight container in the refrigerator for up to 3 days for maximum freshness and safety. Reheat in a pan covered with aluminum foil in a 250°F oven for about 30 minutes, or until the internal temperature reaches 140°F.
How to Freeze Smoked Pork Baby Back Ribs
Freeze smoked ribs tightly wrapped in 2 layers of plastic wrap and 1 layer of aluminum foil in a Ziplock bag for up to 3 months. Let thaw overnight in the refrigerator before reheating.
What to Serve with Smoked BBQ Ribs
These easy smoked ribs work great with a variety of sides, such as Baked Mac and Cheese, Shoestring Fries, Corn Pudding, or Grilled Potato Wedges with Chimichurri.
Crispy-tinged with a tender and juicy center, you will not believe how perfect these baby back ribs are!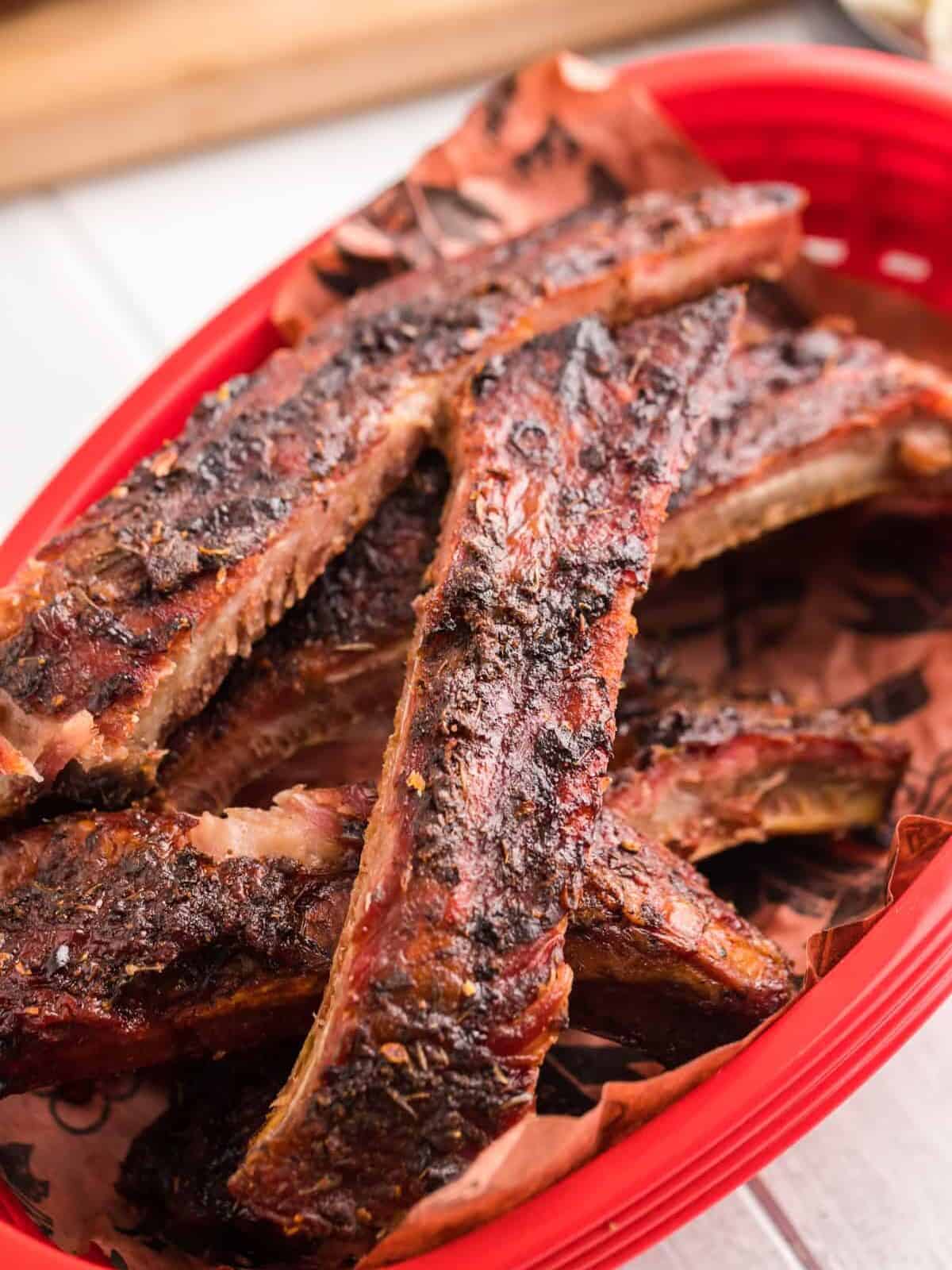 More Rib Recipes We Love