Blackberry Thyme Baked Cheese…A romantic and delicious baked cheese appetizer perfect for Valentine's Day!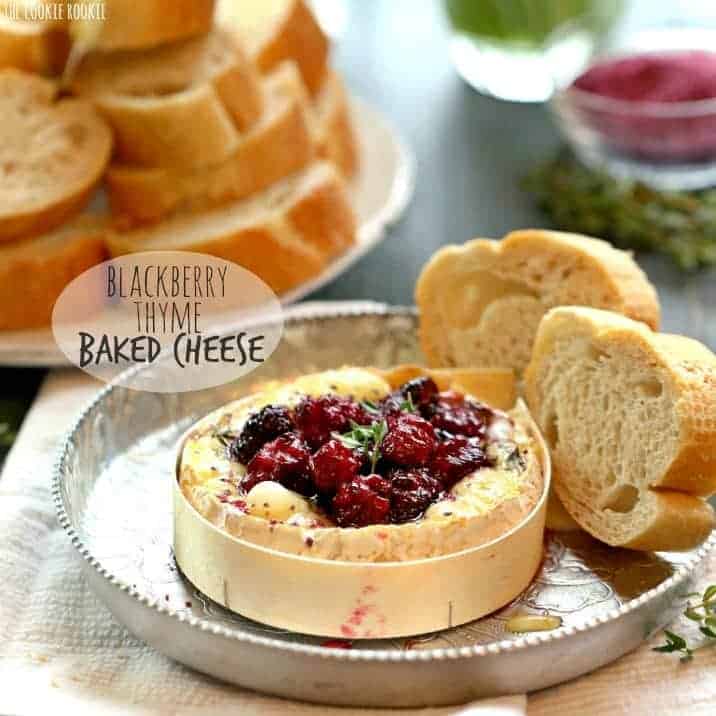 I've agreed to stay in this Valentine's Day. Typically Pat and I head out and splurge on an expensive steak dinner, but this year we are making dinner at home! I've been testing and trying new recipes for months looking absolutely perfect romantic appetizers, dinners, and of course drinks to make for the big day. The only requirement for the appetizer part??? CHEESE. If I'm staying in, then there has to be ooey, gooey, delicious cheese. This appetizer is perfect. Romantic, delicious, bursting with flavor, AND starring my main squeeze…cheese. I can't wait for you to try this!
This is such a fun and share-able appetizer. It's super simple, and barely takes any prep time. Perfect for Valentine's Day. I need to leave lots of time for opening all the romantic presents Pat will be giving me! (kidding…but this recipe really is SUPER simple)
I'm posting a cocktail recipe on Tuesday using the same fruit and syrup prep used in this app. I plan to make a double batch of the berries and use half for this baked cheese, and half for Blackberry Ombre Sparklers! It's going to be a great Valentine's Day! (Click HERE for a sneak peak of the Ombre Sparkler!!!)
I used a creamy Camembert for this baked cheese, but I plan on using a brie for Valentine's Day. I LOVE Camembert, but Pat thinks its a bit strong. Both are delicious, just different. Brie would be sweeter and milder. Let me know which cheese you like best!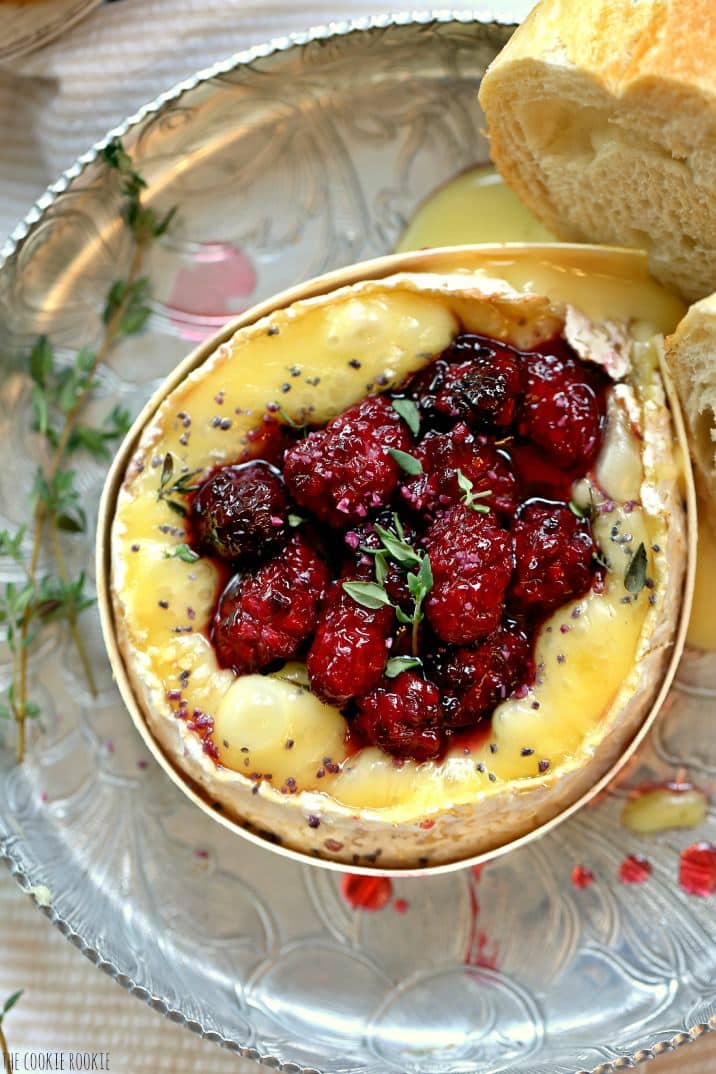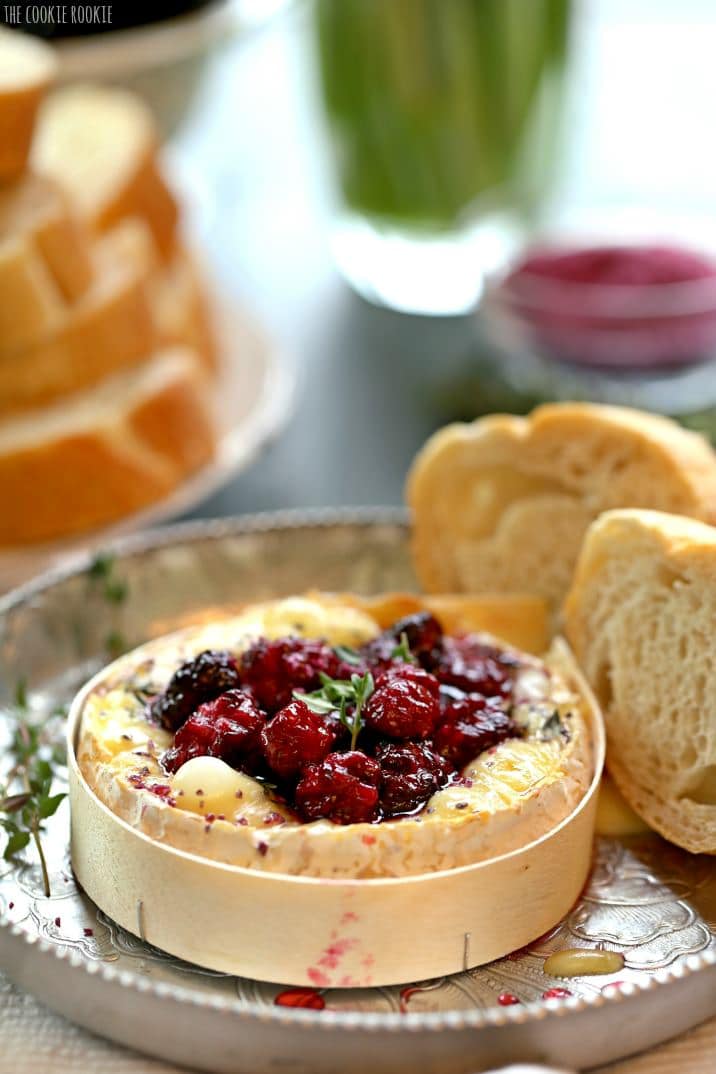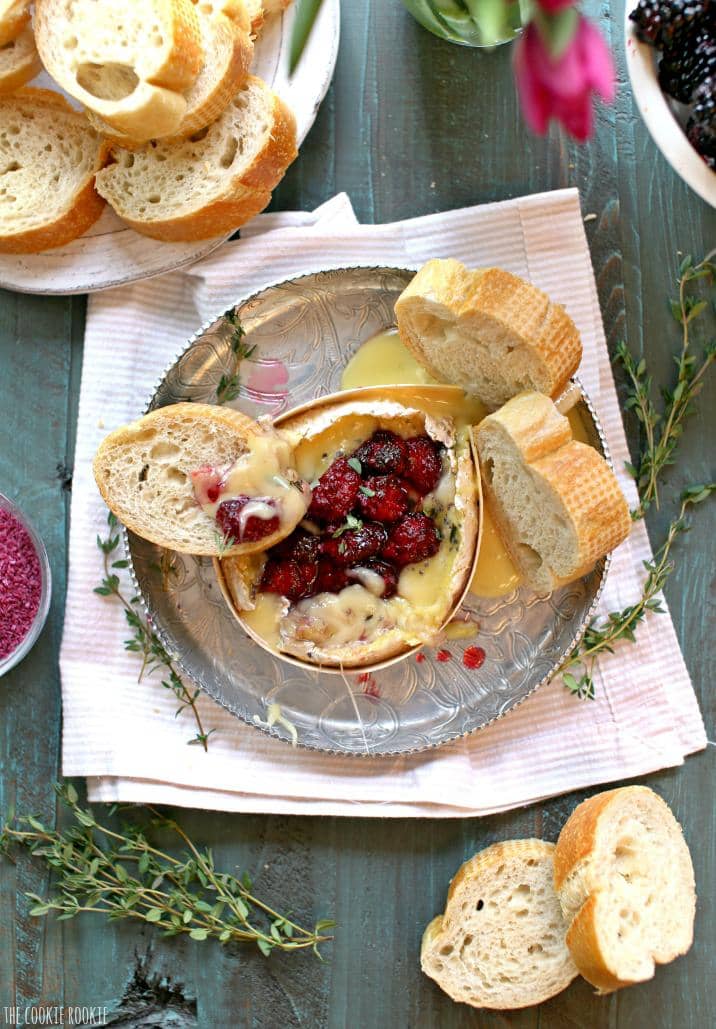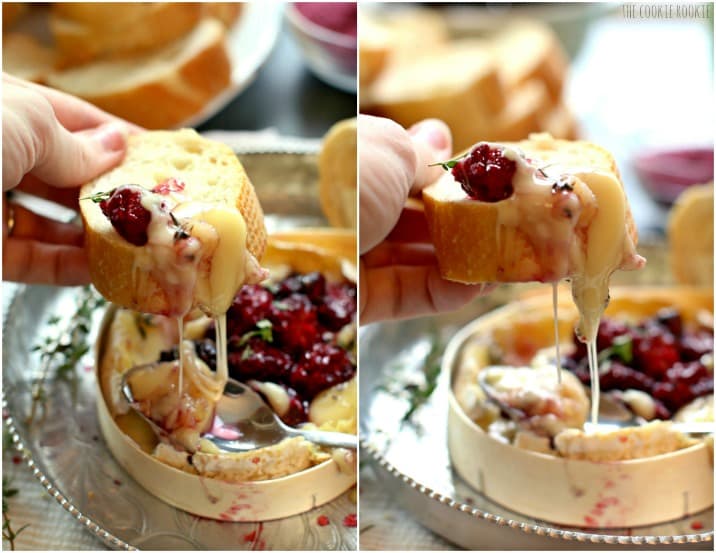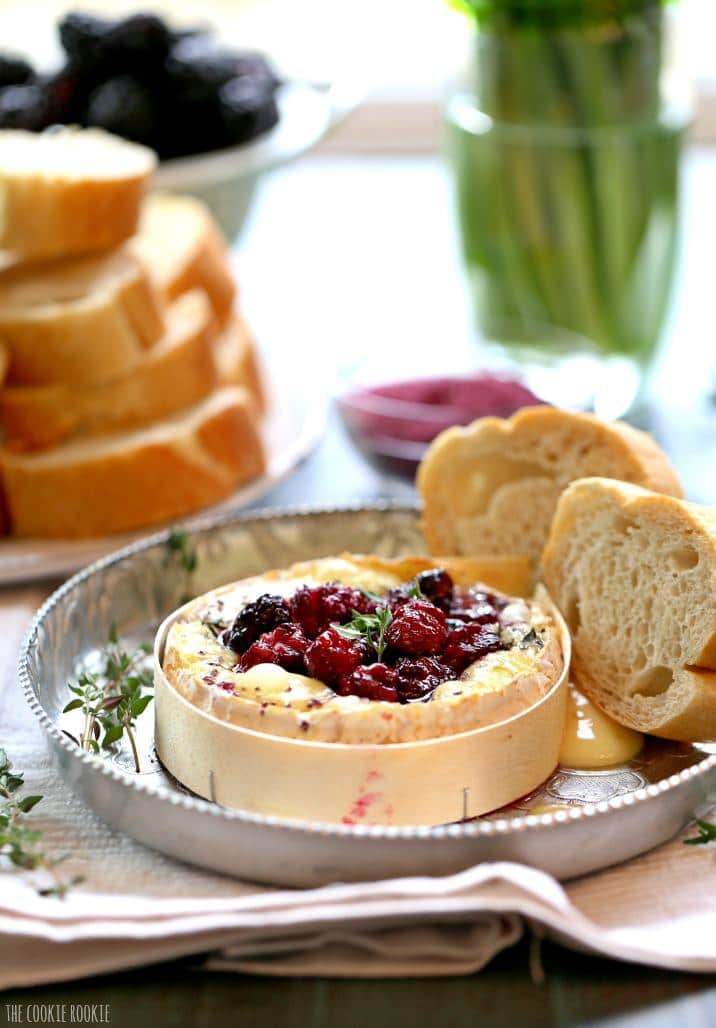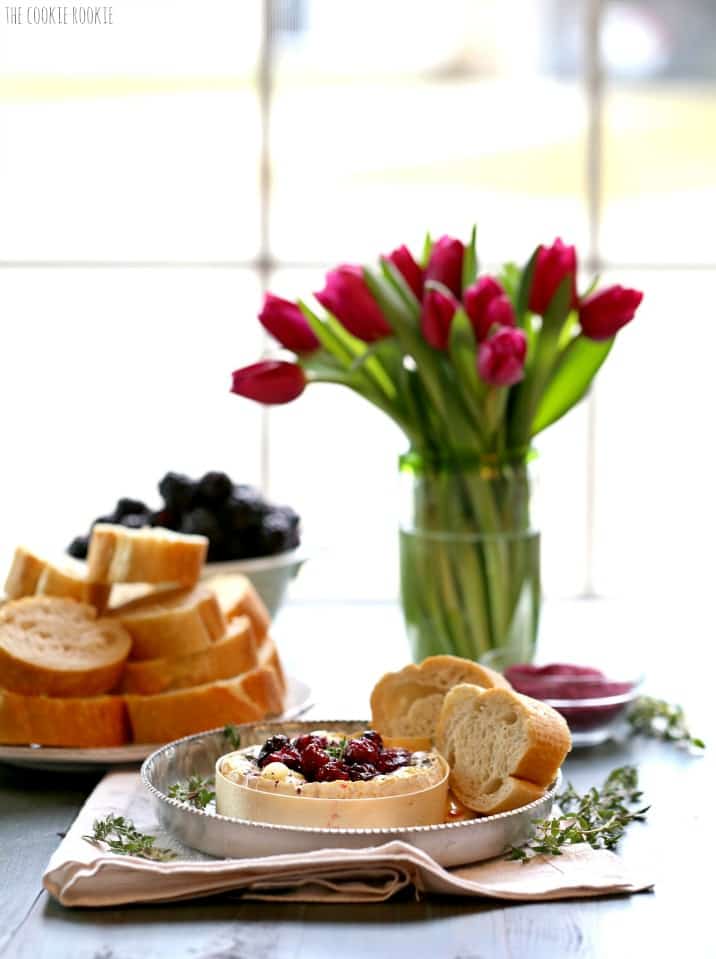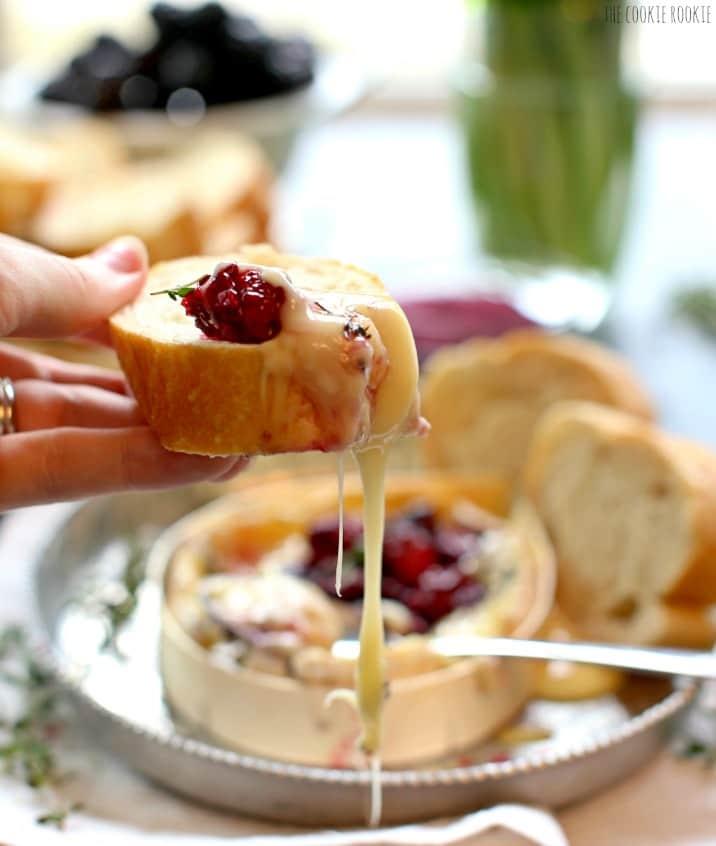 Whichever cheese you choose, you can bet this Blackberry Thyme Baked Cheese will be a creamy and delicious hit with your hunny this VDay.
Be sure to have lots of French Bread on standby, let no cheese be left behind! Enjoy <3