This Stuffed Chicken Caprese Sandwich is our favorite summer grill recipe! Chicken breasts stuffed with fresh mozzarella, basil, and tomato, marinated in balsamic reduction, grilled, and made into a delicious chicken sandwich. AMAZING!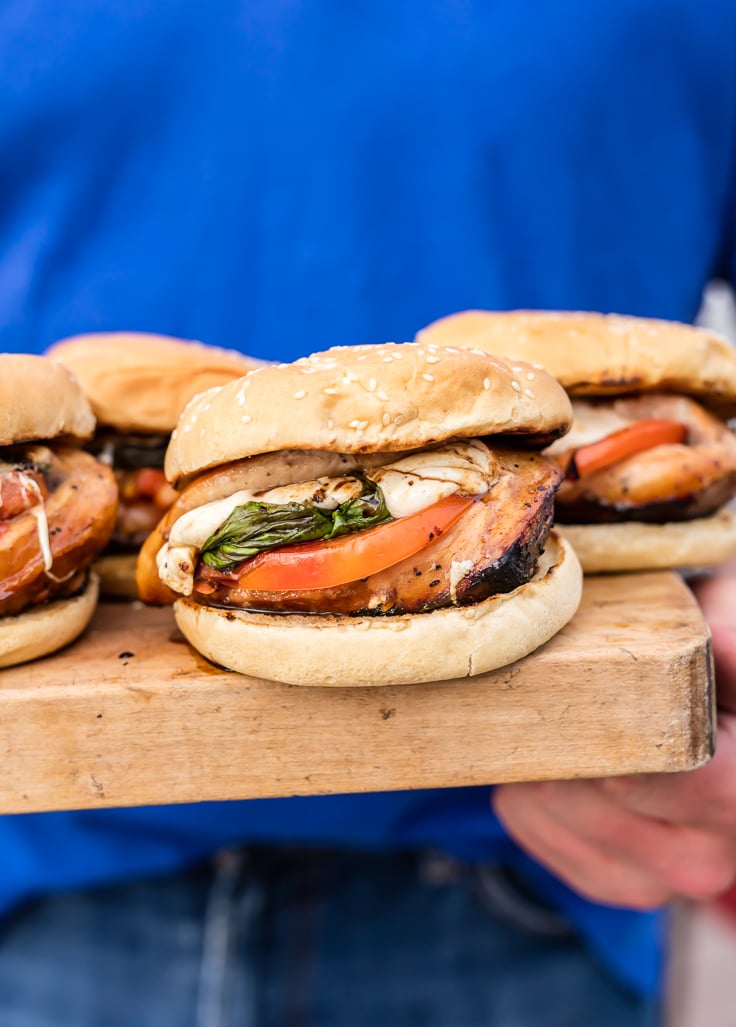 Chicken Caprese Sandwich
This chicken caprese sandwich is stuffed with grilled chicken, tomatoes, basil, and mozzarella for the perfect summer sandwich!
I love summer aka GRILLING SEASON for so many reasons. I love how the amazing smells fill the air, I love how easy it is to cook for a crowd, and I REALLY love that Pat does most of the grilling! I can just sit back, relax, drink some Strawberry Margarita Punch, and enjoy the show. I may be the one with a cooking blog, but Pat is the grill master!
Our favorite quick and easy summer dinner (that wows EVERY time) are Stuffed Chicken Caprese Sandwiches! We are both slightly obsessed with caprese flavors (I've made everything from White Chicken Caprese Lasagna to Peach Caprese Stacks). So putting it all into an amazing grilled chicken sandwich is right up our alley!
This grilled caprese sandwich is our favorite simple summer recipe!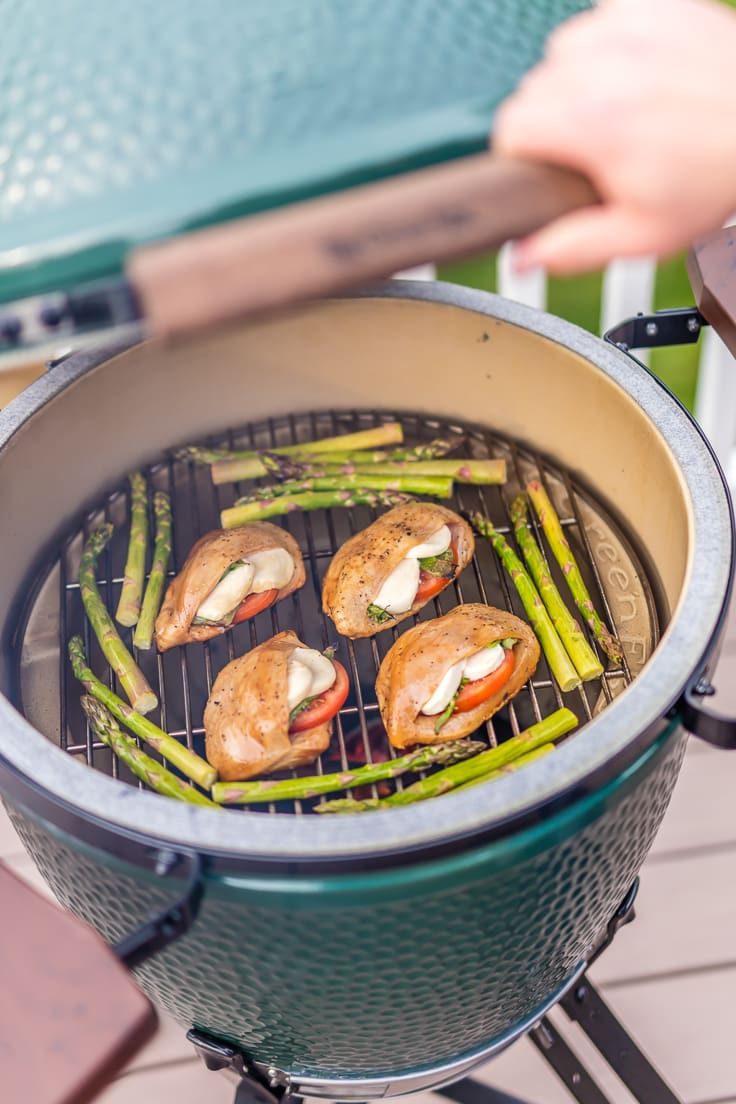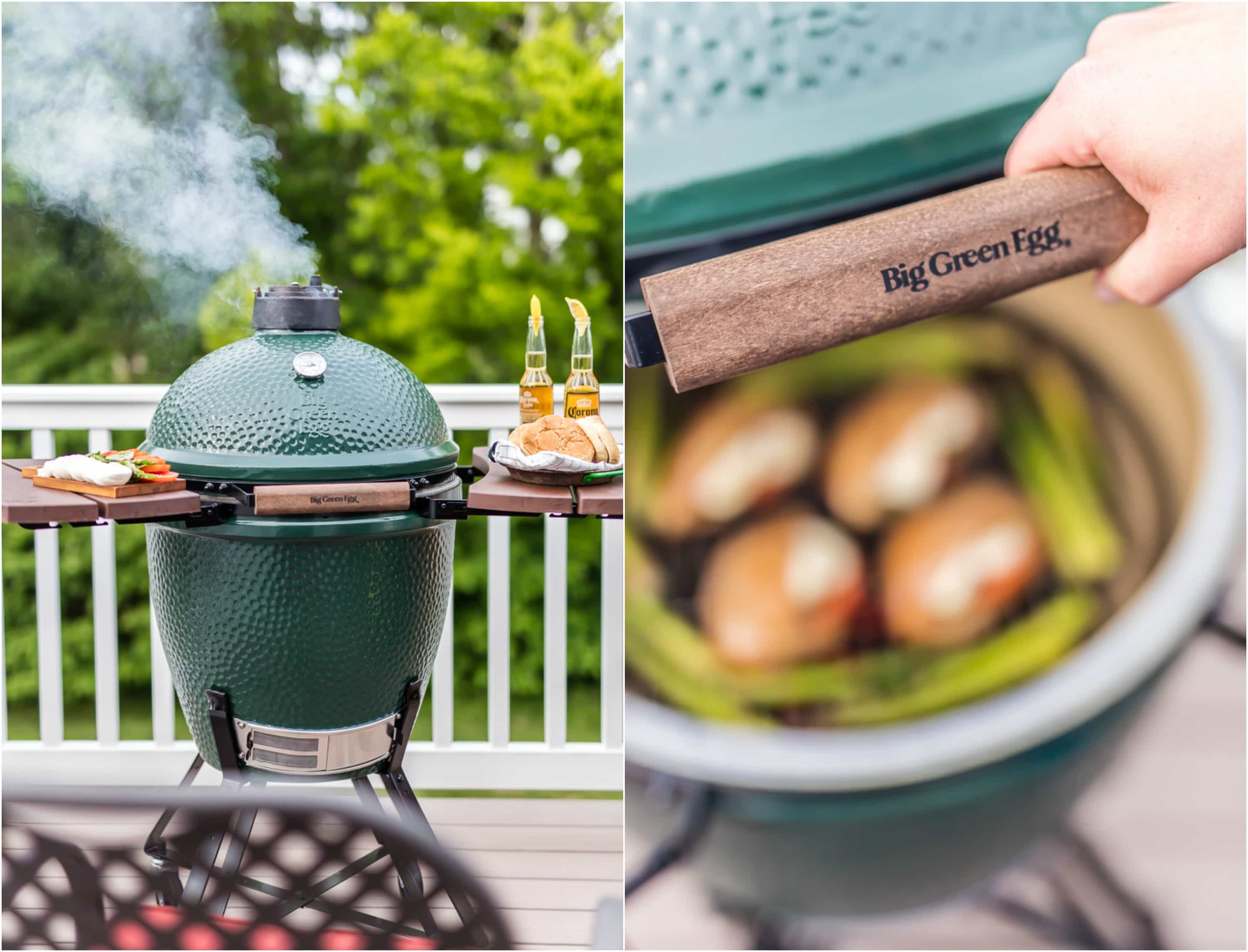 Grilled Chicken Sandwich
Grilling a Stuffed Chicken Caprese Sandwich for us always requires two must-haves; Cobblestone Bread Co.™ and our Big Green Egg®! If you're grilling without either one, you are grilling all wrong! There is no better bun, perfect for summer, than Cobblestone Bread Co.™.
Their buns are always fresh, taste homemade, and full of flavor. With so many options (we love the Sesame Twist, Corn Dusted Kaiser, and Toasted Onion the best for these sandwiches!) you can't go wrong. Pop them on the Big Green Egg® (with some LEMON BUTTER ASPARAGUS!) to get them nice and toasty and you're REALLY in business.
Obsessed isn't a strong enough word for how I feel about mine. It's super hot in minutes, so versatile (grill or smoke meats, you can do it ALL on the BGE!) and nothing beats that charcoal flavor. It's not summer unless you can taste that smoke!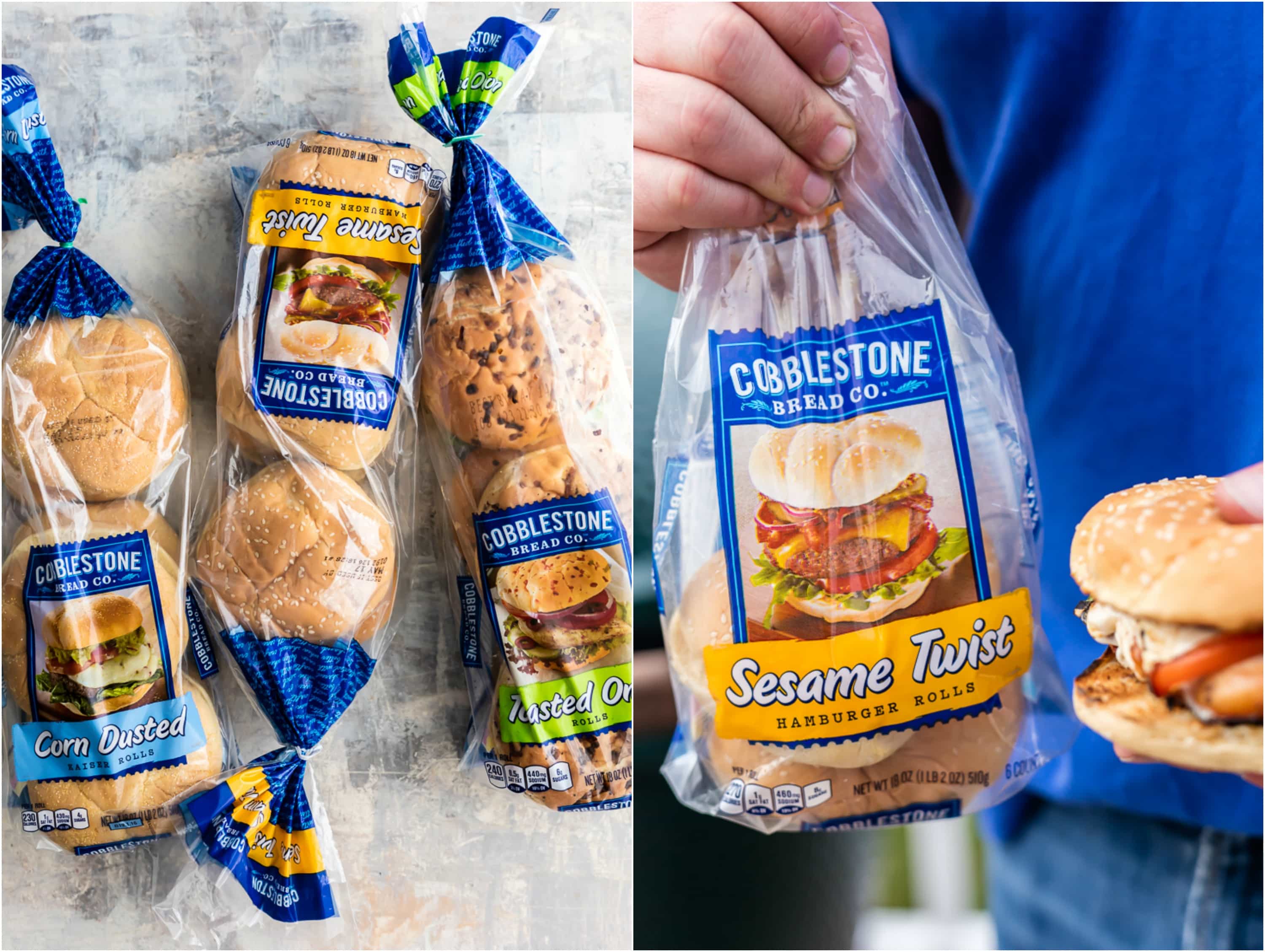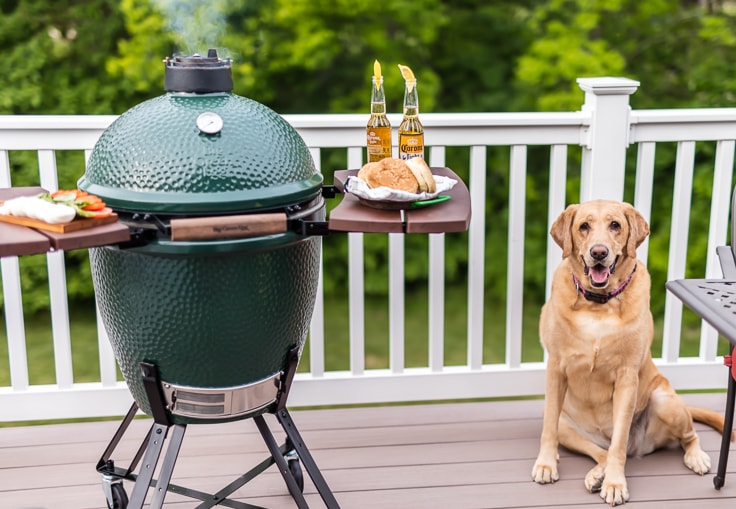 How to Make Chicken Caprese Sandwiches
These stuffed caprese sandwiches are so easy to make (even easier if you let someone else do the grilling for you).
Here's a quick overview (check the recipe card for the full details):
Heat balsamic vinegar and honey on the stove to make a balsamic reduction, then set it aside.
Season the chicken breast, then cut them into a pita shape (so you can stuff them full of ingredients later).
Place the chicken in resealable bags and pour in the balsamic reduction. Let the chicken marinate in the refrigerator for at least 30 minutes.
When ready to cook, stuff the chicken with tomato, basil, and mozzarella.
Grill the stuffed chicken for 5-7 minutes each side, or until fully cooked through.
Now place the chicken on buns, add a bit more balsamic, and done!
These chicken caprese sandwiches are an absolute dream! Exactly what I want to be eating on a summer afternoon. Of course they pair well with a classic Caprese salad too.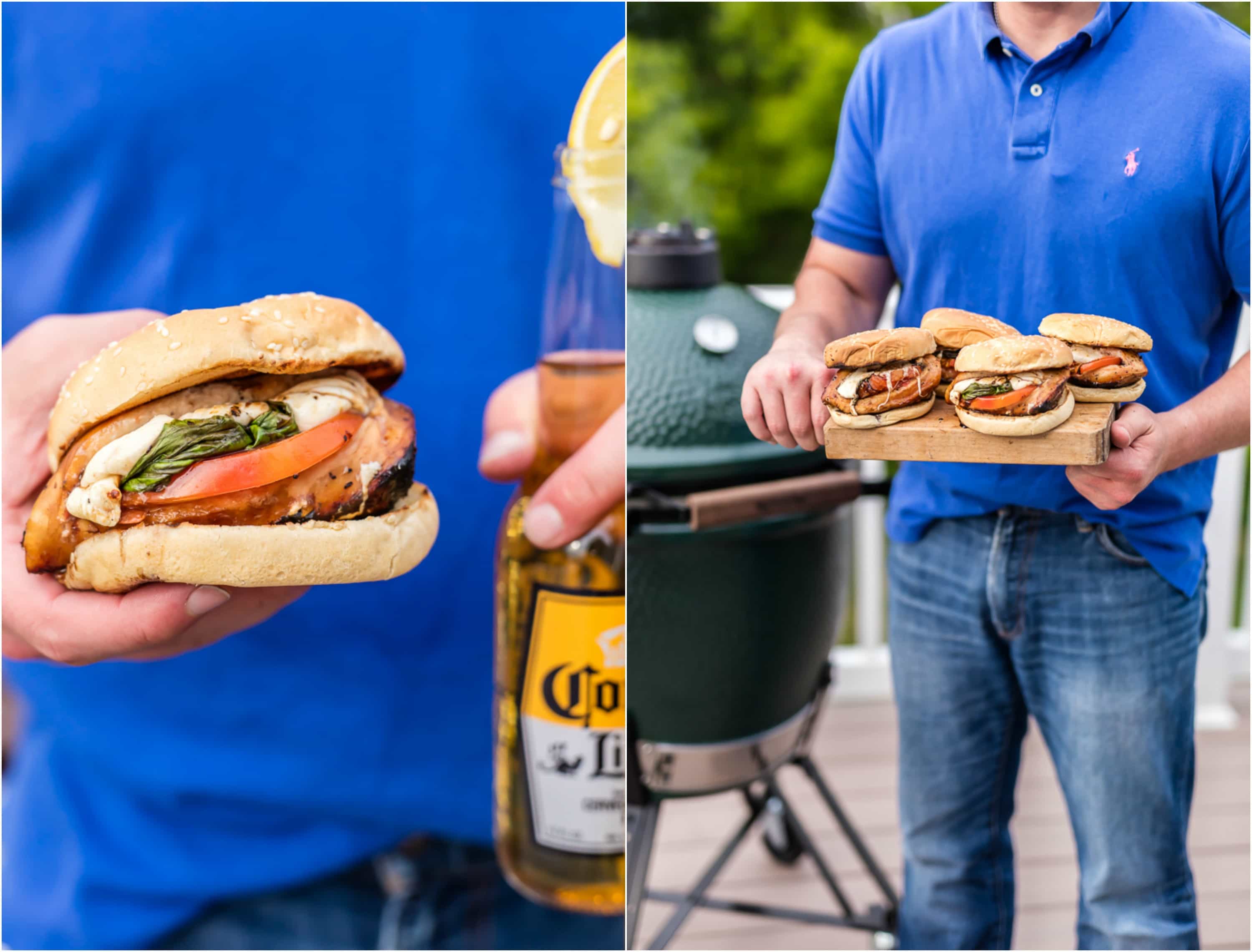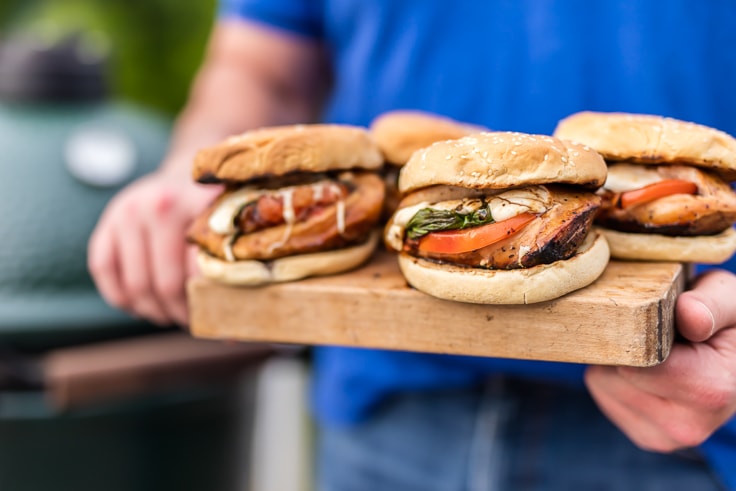 Caprese Everything
Caprese really is one of my favorite flavor combos. Nothing beats fresh tomatoes, mozzarella, and basil mixed together in every way possible. And when you add in balsamic, YUM! This Chicken Caprese Sandwich really knocks it out of the park. It will be a favorite for many summers to come.
Here are some other favorite caprese recipes: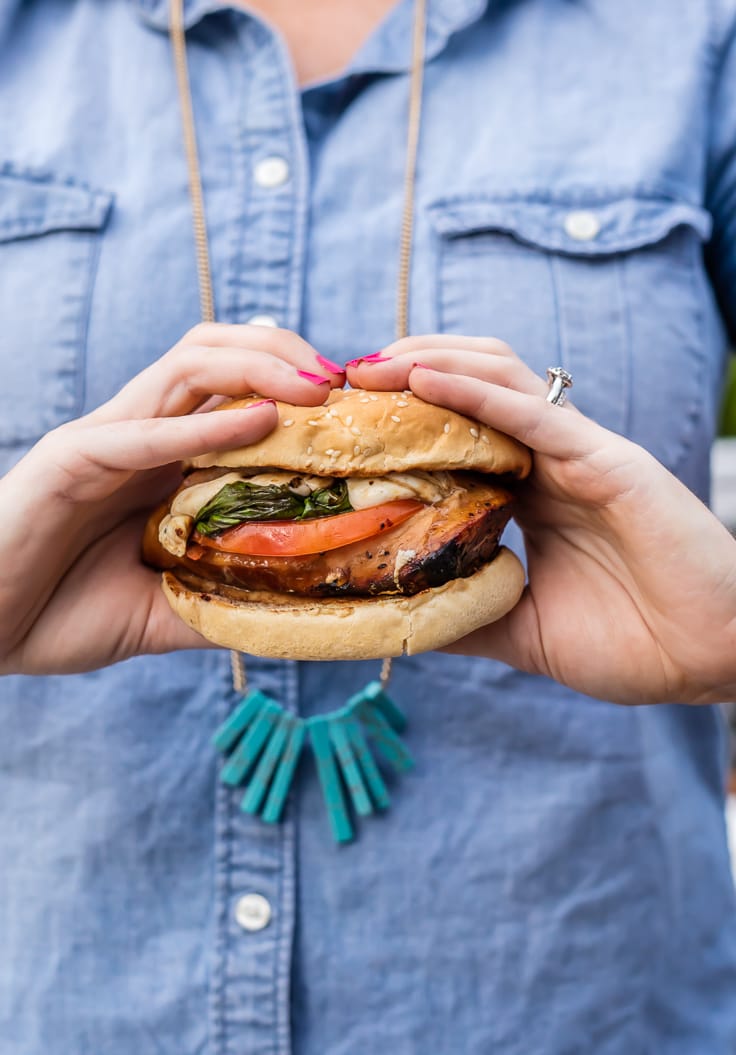 I just know you're gonna love this Stuffed Grilled Chicken Caprese Sandwich. Savor them while the weather is still nice!
See the recipe card for details on how to make Chicken Caprese Sandwiches. Enjoy!
Try these other delicious chicken sandwiches: