Parmesan Meatball Soup is the ultimate comfort food! This cheesy, hearty Meatball Parmesan Soup topped with melted cheese and basil just might be the best soup you've had all year!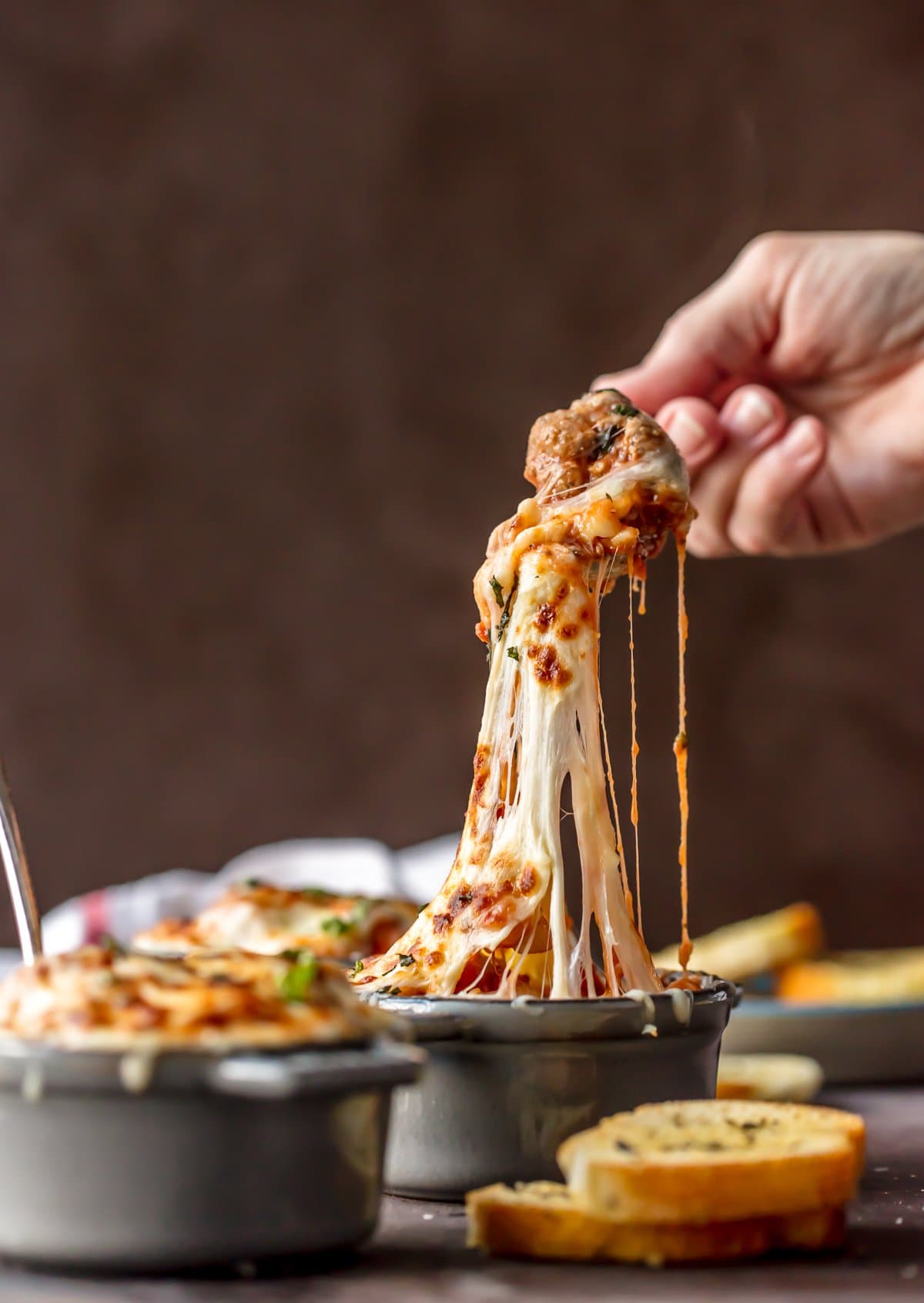 Easy Parmesan Meatball Soup
This delicious Meatball Soup is filled with shell pasta, Parmesan meatballs, garlic, onions, tomatoes, lots of cheese, and so many spices. Meatball Parmesan Soup is such a hearty and delicious recipe for winter!
It's officially SOUP SEASON! And not just any old soup…COMFORT FOOD SOUP SEASON! There's simply nothing better than hearty, cheesy, hot soups. Nothing. Well, maybe Italian food, like pasta and meatballs. So let's combine the two and make Cheesy Parmesan Meatball Soup!
This Meatball Parmesan Soup is the ultimate indulgent soup of the season. I could eat this all winter long (and probably will). It's so full of flavor, it's delicious, and it's meant to be savored. Pick any cold day the next couple months and make yourself a nice big batch, you definitely won't regret it!
This Meatball Soup with Parmesan Meatballs is the kind of recipe our family will make again and again throughout the years. It's the kind of recipe you think about and crave days after you've had it for the first time. Why is it always the soups that are like that? Just like Mom's Creamy Chicken Soup, I think this is one of her best creations yet.
Make this delicious Cheesy Parmesan Meatball Soup recipe this season. Inspired by Chicken Parmesan Soup, it's filled with so many amazing flavors!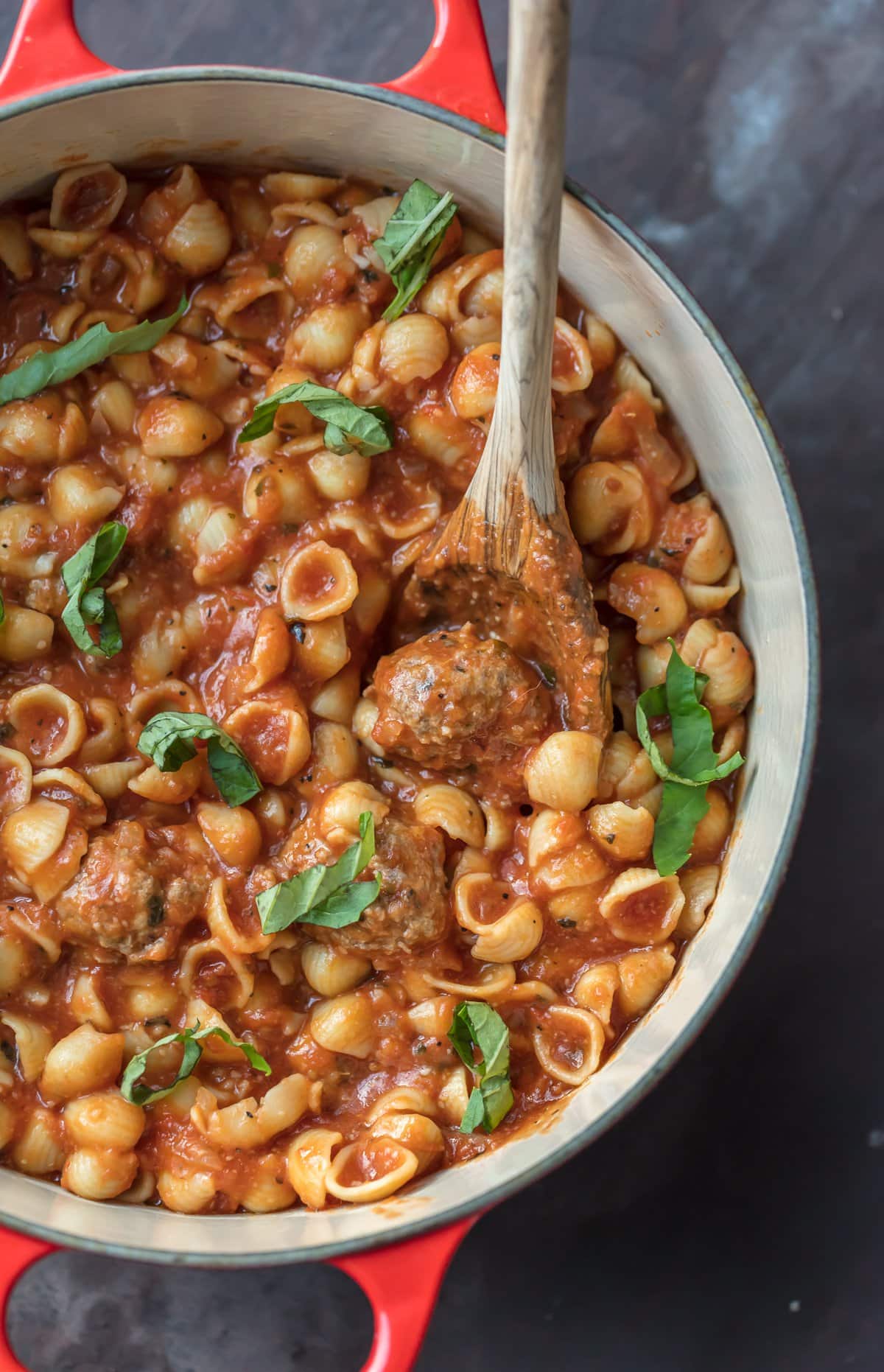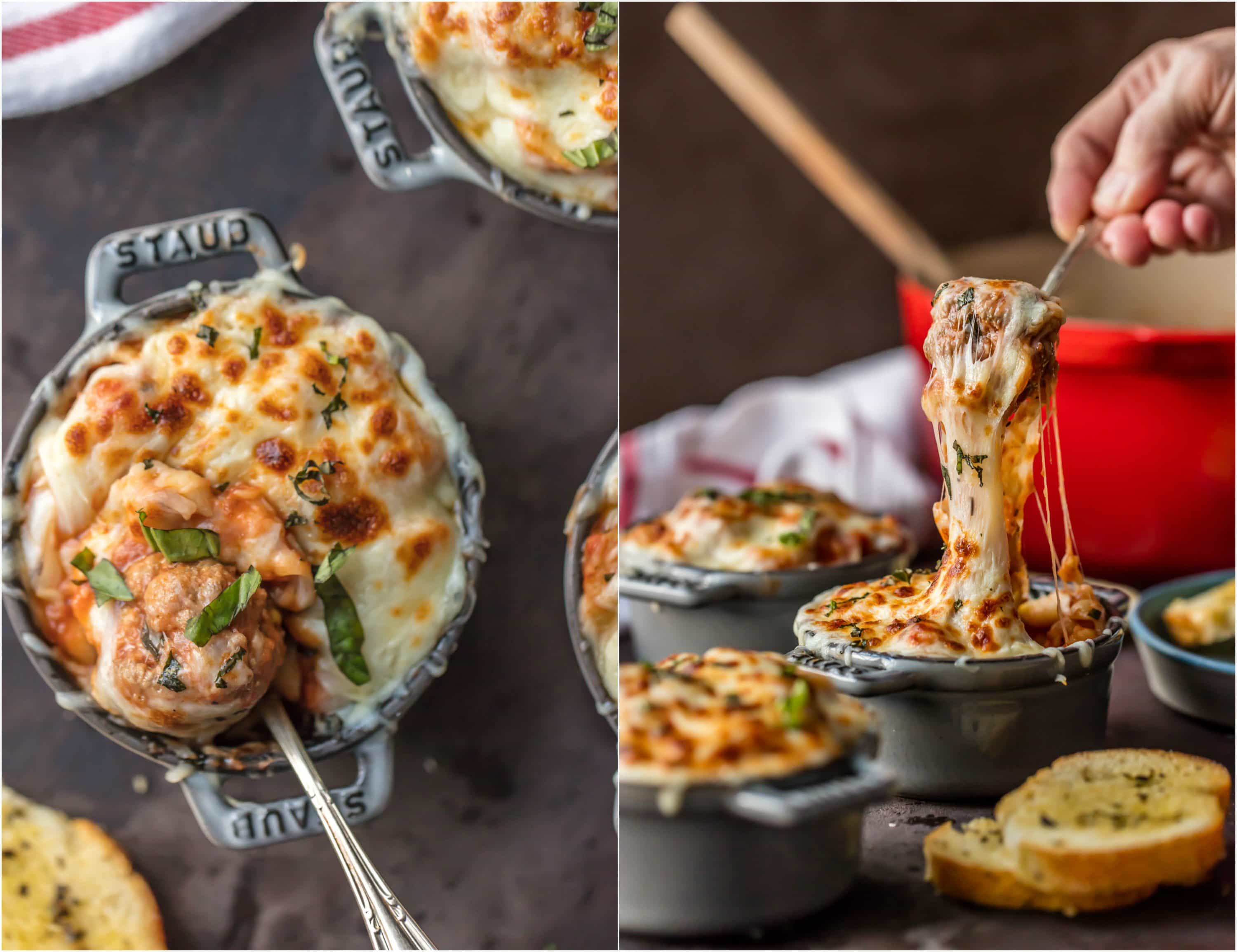 Easy Meatball Parmesan Soup
Obsession isn't a strong enough word for how I feel about this Cheesy Meatball Parmesan Soup. It reminds me a bit of my Chicken Parmesan Pasta Skillet, so much cheese and so much flavor. The secret is in the meatballs. Not just any old meatballs…my mom's parmesan meatballs! Heaven.
We decided to prepare the soup almost like a French Onion Soup, broiled with a layer of cheese on top. I mean, can you blame us? This recipe is easy peasy, and oh so delicious. Make a big batch and save some for later!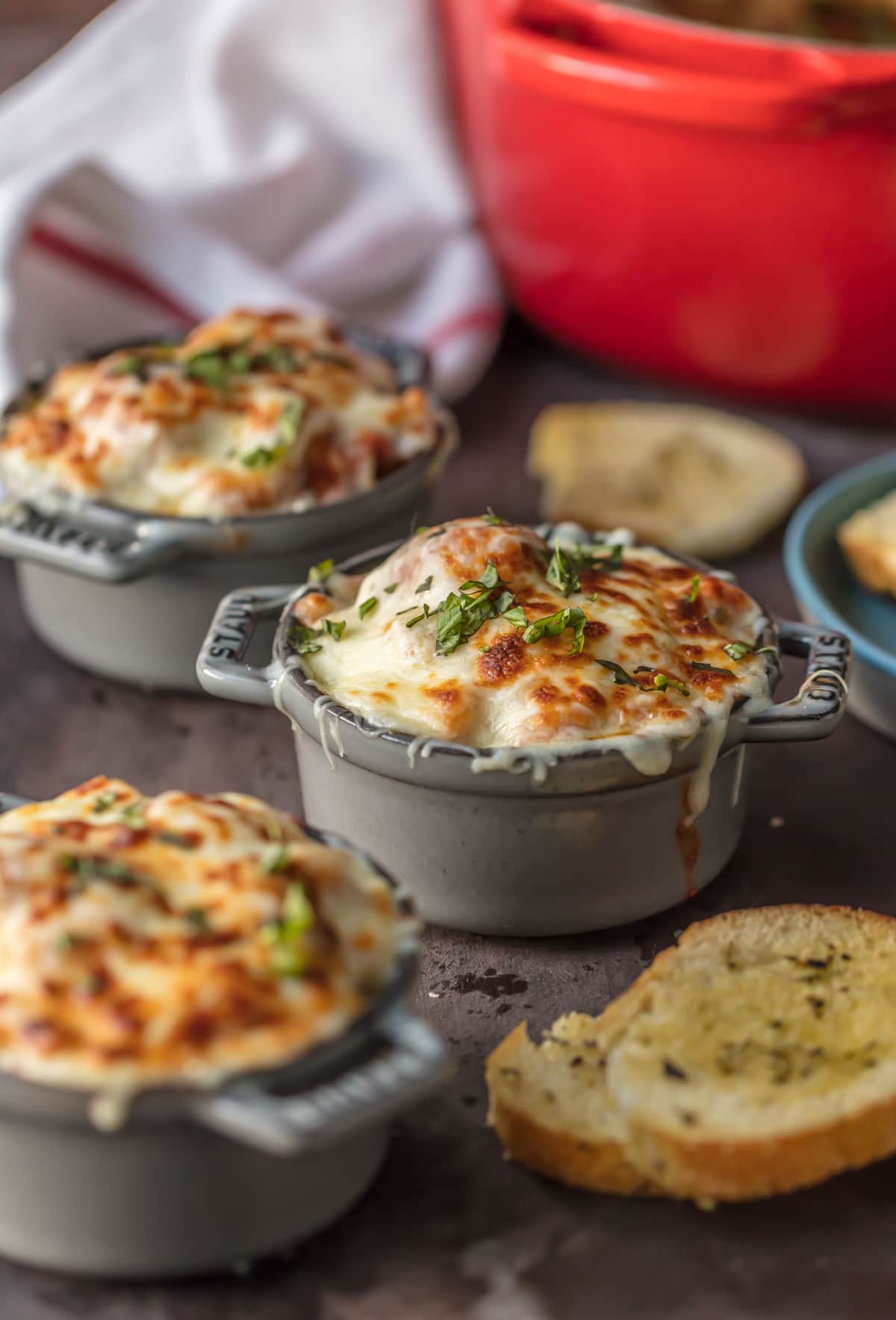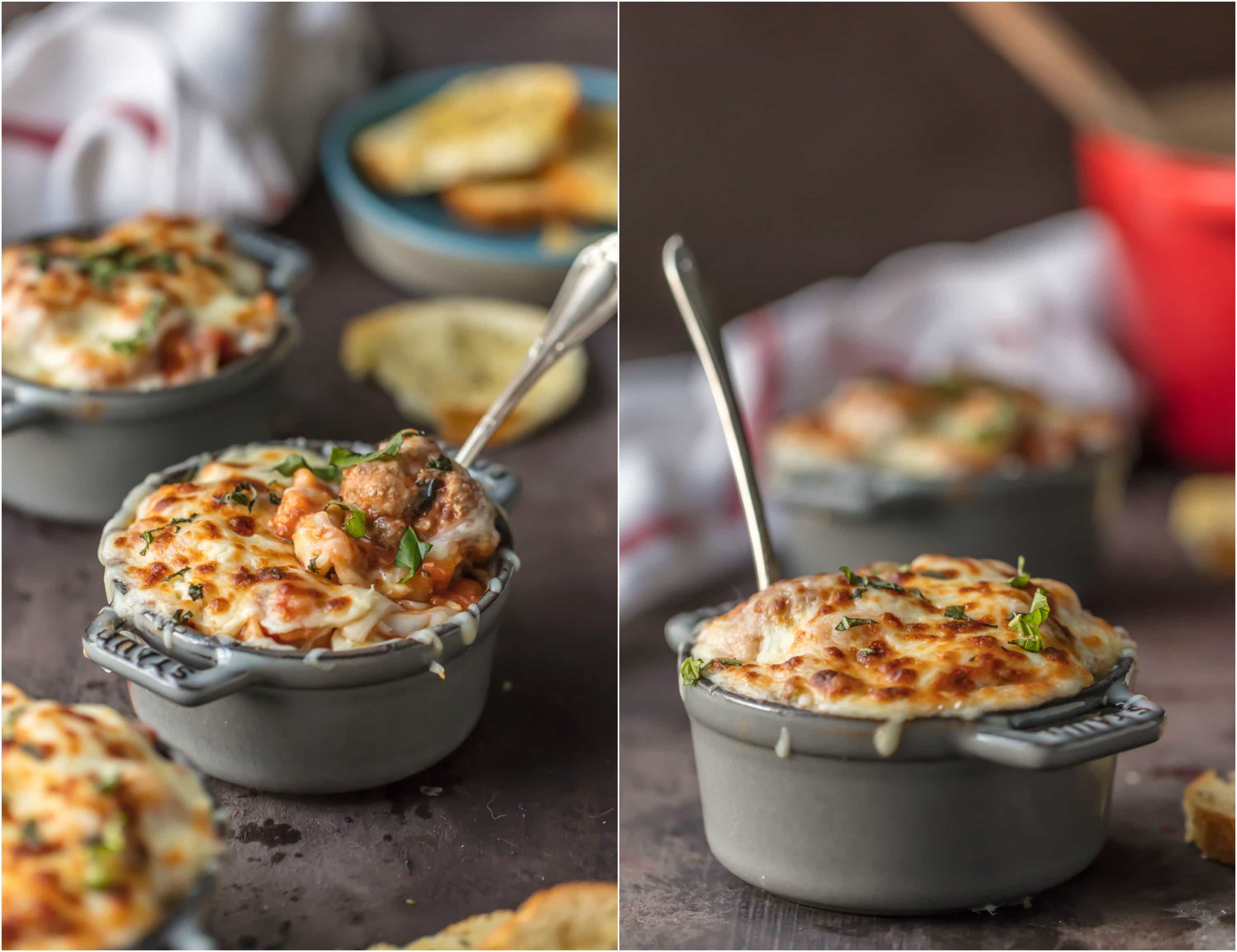 Parmesan Meatballs
It wouldn't be meatball soup without the delicious parmesan meatballs! While they're only one small part of the overall soup recipe, they add so much flavor and texture.
The meatballs are actually really easy to make too. Just combine all of the ingredients in a mixing bowl, then shape the mixture into 1 1/2 inch balls. This recipe makes about 22 parmesan meatballs.
Parmesan Meatballs Ingredients:
Ground Chuck
Egg
Parmesan Cheese
Breadcrumbs
Red Pepper Flakes
Italian Seasoning
Salt & Pepper
I added them into the soup raw–they cook up quite nicely along with the soup and add a lot of flavor that way. But you can brown the meatballs before adding them in if you prefer!
Try some of our favorite meatball recipes: Swedish Meatballs, Italian Meatballs, Meatball Parmesan, Chicken Cordon Bleu Meatballs, and Buffalo Chicken Meatballs.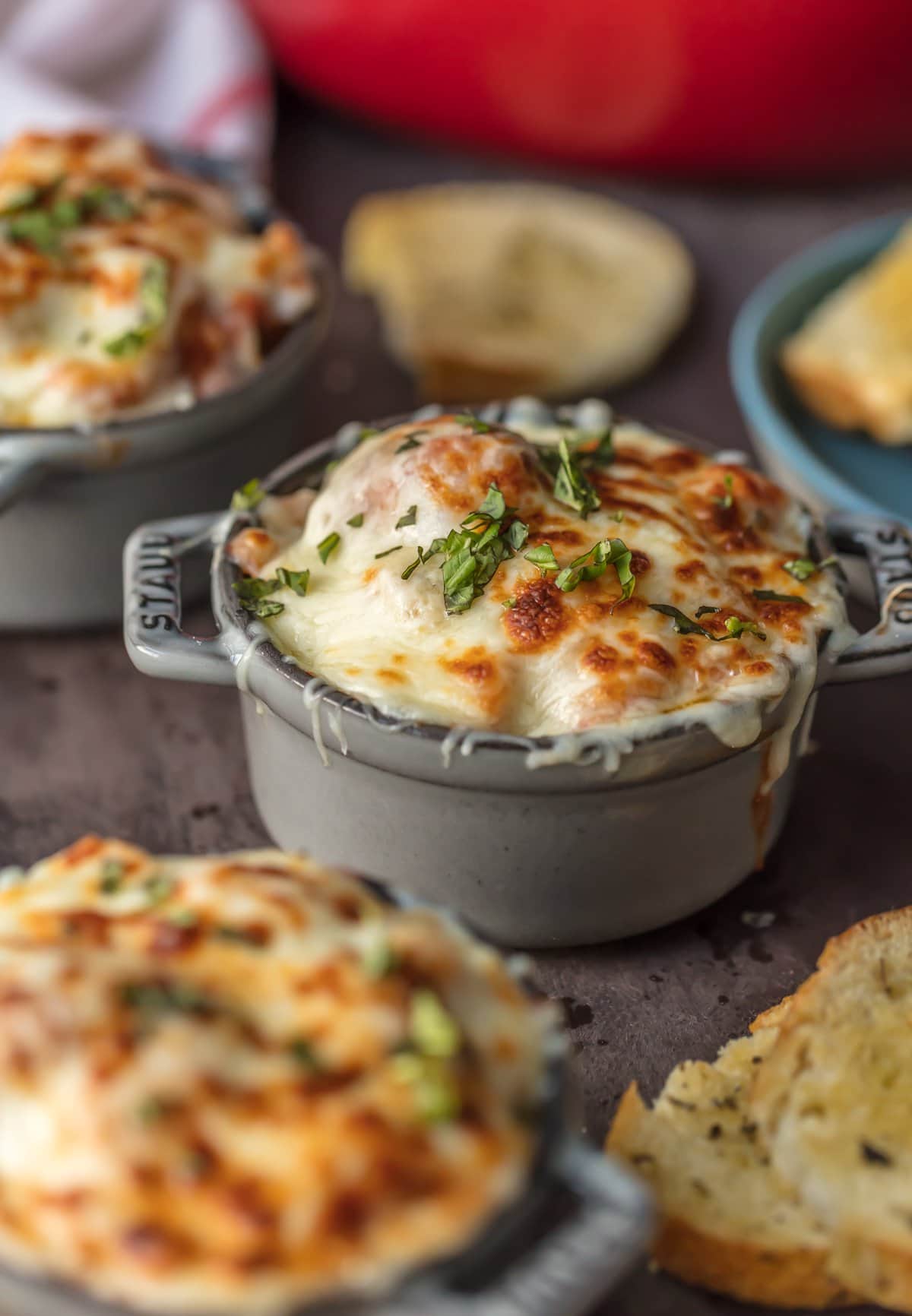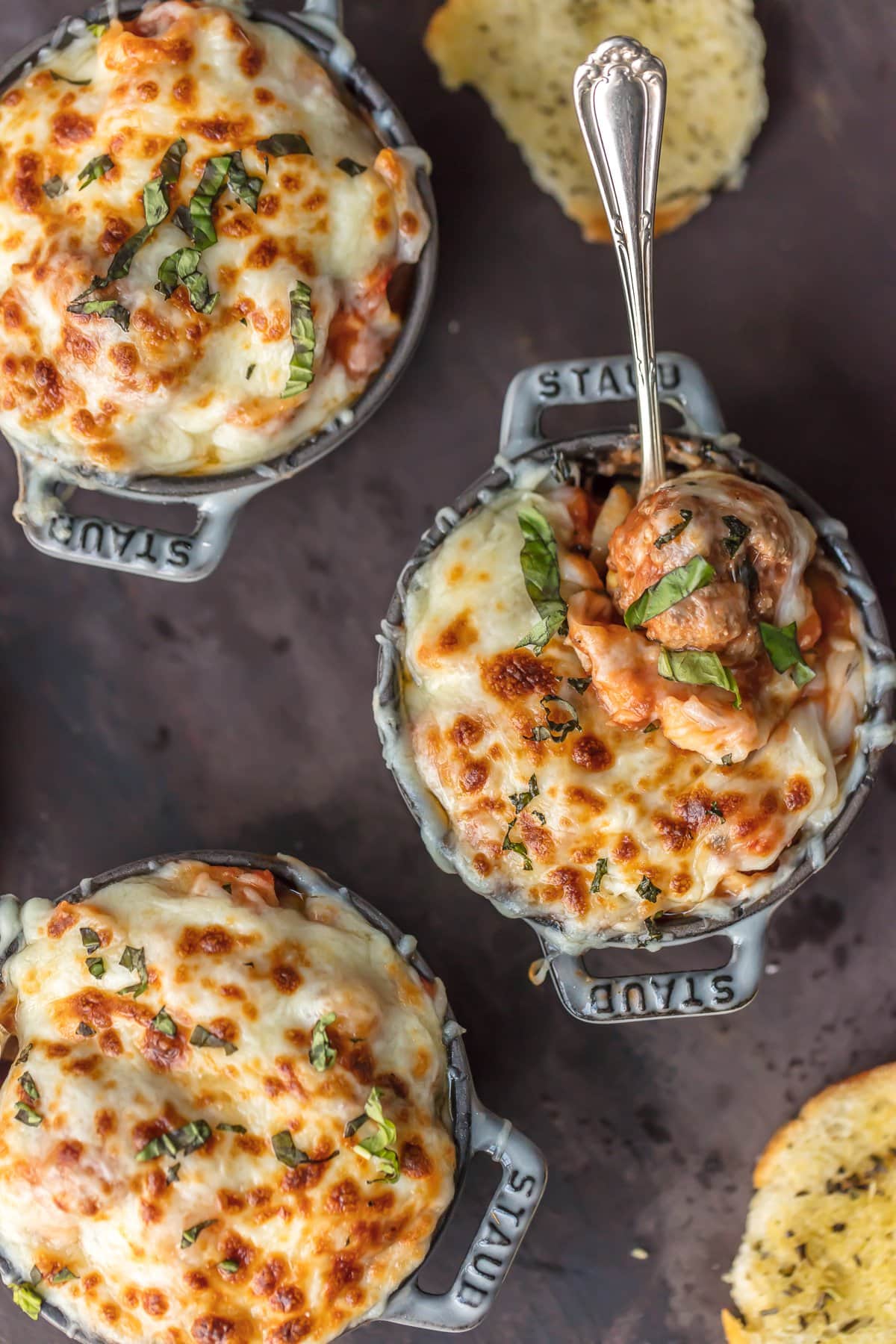 How to Make Parmesan Meatball Soup
I love making soups because they're so easy. There are a lot of ingredients and so much flavor, but making soup is essentially just throwing everything into a pot and letting it cook up to perfection!
That's why I love this cheesy meatball soup. I can make it without too much stress, eat a bowl (or two) for dinner, then save the rest for another time.
Make up the meatballs, throw everything into a pot, let it simmer, then add in the pasta and finish cooking. I made these extra special by baking a layer of cheese on top, like you would with French Onion Soup.
When the soup is done, ladle it into oven-safe bowls, sprinkle the cheese on top, and broil. That thick layer of cheese on top makes all the difference!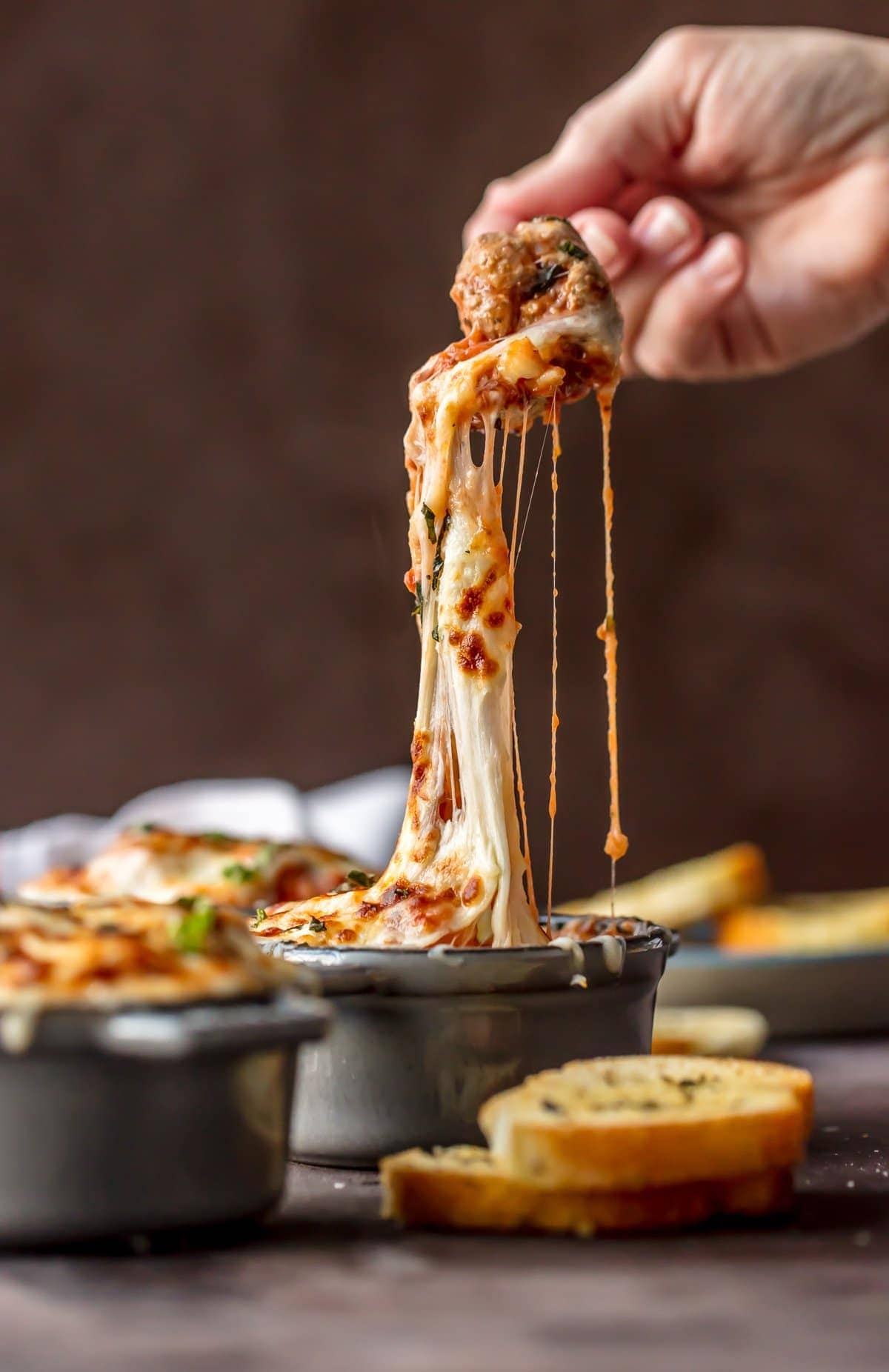 Grab lots of cheese and a spoon and get to cooking! You're going to love this Cheesy Parmesan Meatball Soup as much we do!
If you make this recipe be sure to upload a photo in the comment section below or leave a rating. Enjoy! You can also jump to recipe.