Elevate your Hawaiian Rolls with this simple recipe! These parmesan crusted rolls are a great side dish dinner roll and perfect over the holiday season, Easter or any big celebration or family gathering. They're so yummy, one is not enough!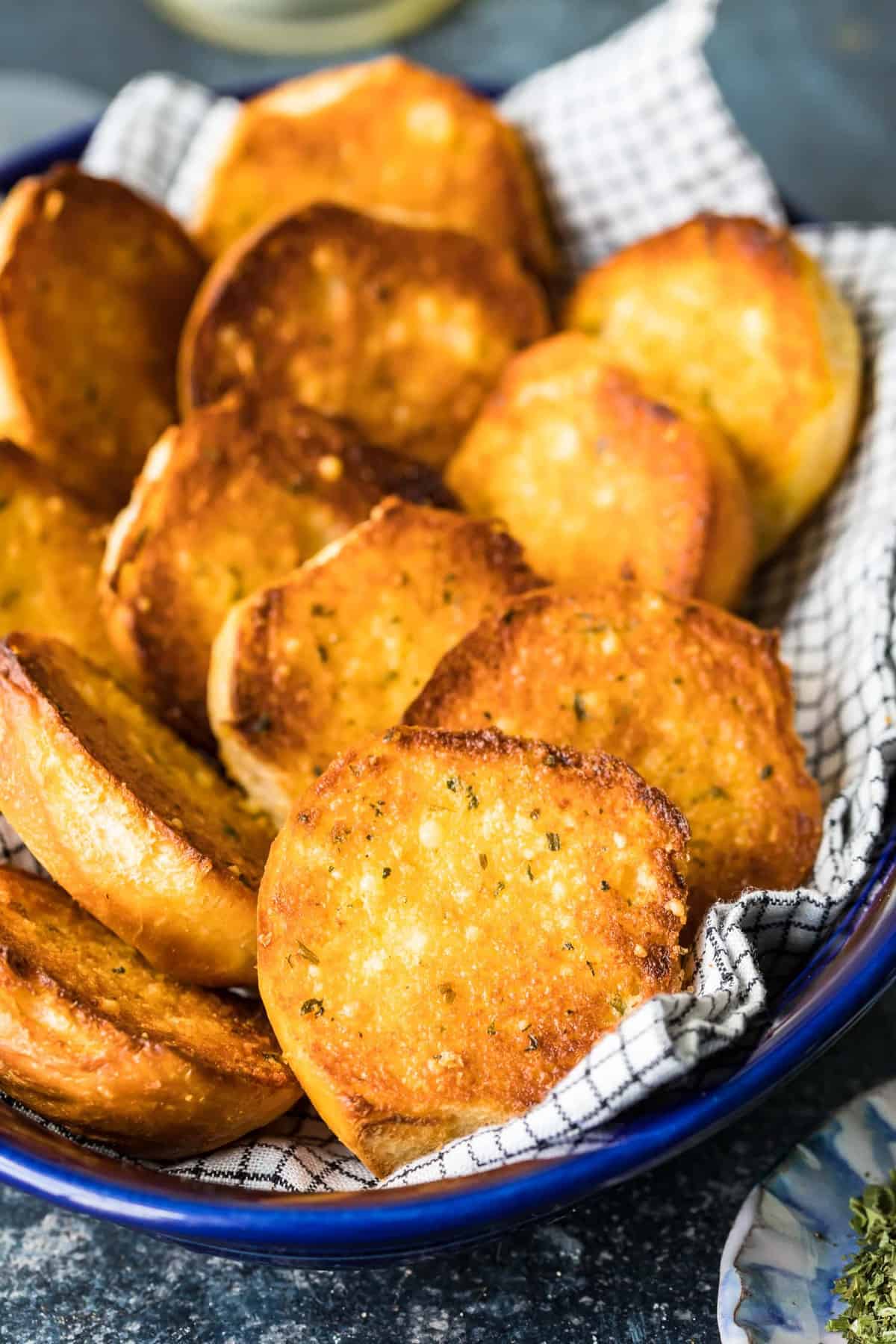 When it comes to dinner rolls, Hawaiian rolls are just the best! That is until I found a way to elevate them even more! You are going to love this simple recipe, and be sure to make a double batch as they'll disappear quickly!
How to Make This Parmesan Crusted Hawaiian Rolls Recipe
This recipe is made with store bought Hawaiian rolls, but you can make your own with this recipe.
Heat oven to 350°F and adjust oven rack to middle position.

In a medium bowl, combine butter, mayonnaise, Parmesan, Fines Herbes and salt. Mix until fully incorporated.

Spread the butter/mayo mixture over the cut-side of each half of each bun, and place the buns cut-side up on a large rimmed baking sheet.

Bake 7 minutes at 350°F and rotate the baking sheet.

Set the oven to broil and cook the buns 1-2 minutes, or until the buns are golden brown and bubbly. Watch closely – the buns can burn easily.

Remove from the oven and cool 1 minute.

Serve hot and…

Enjoy!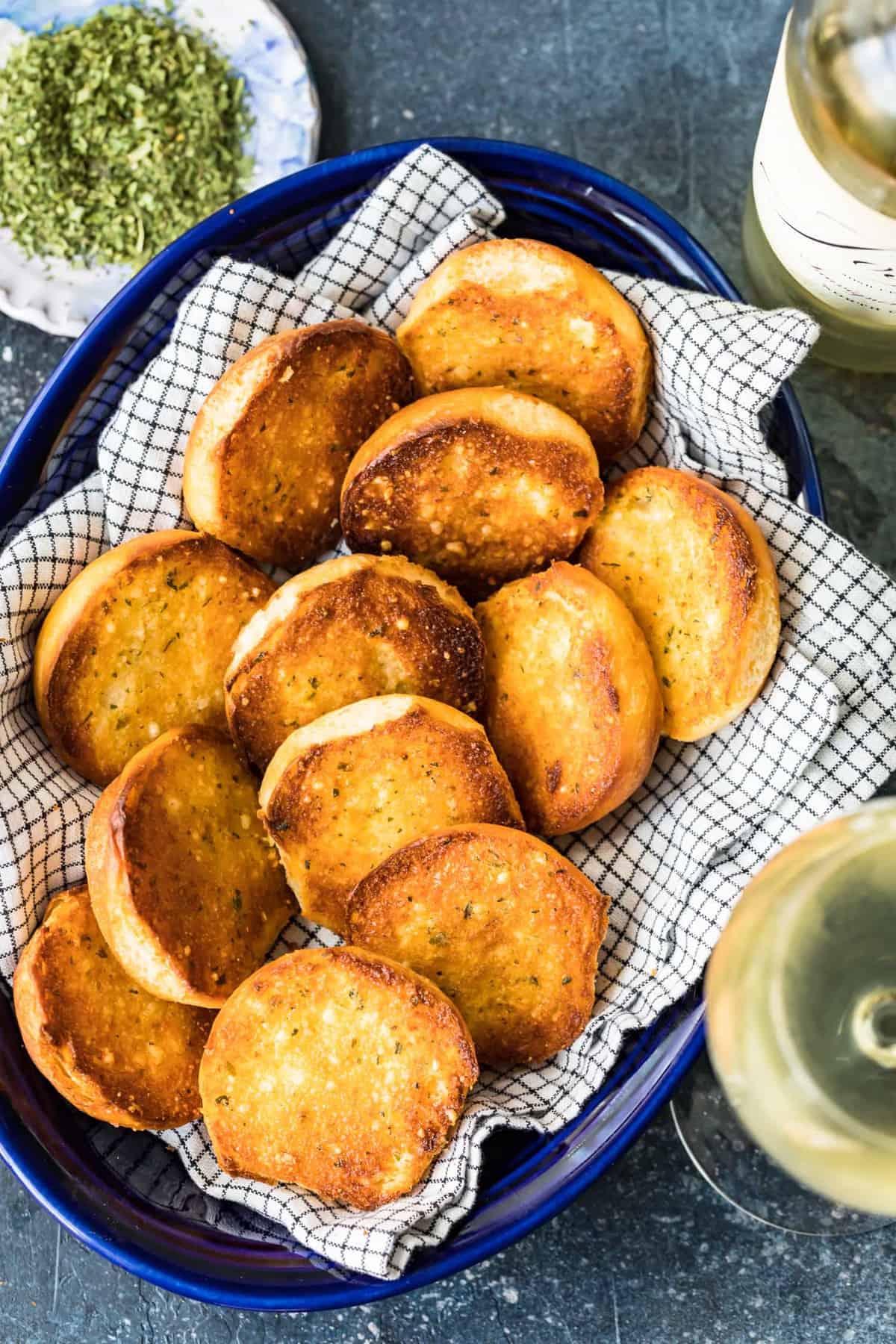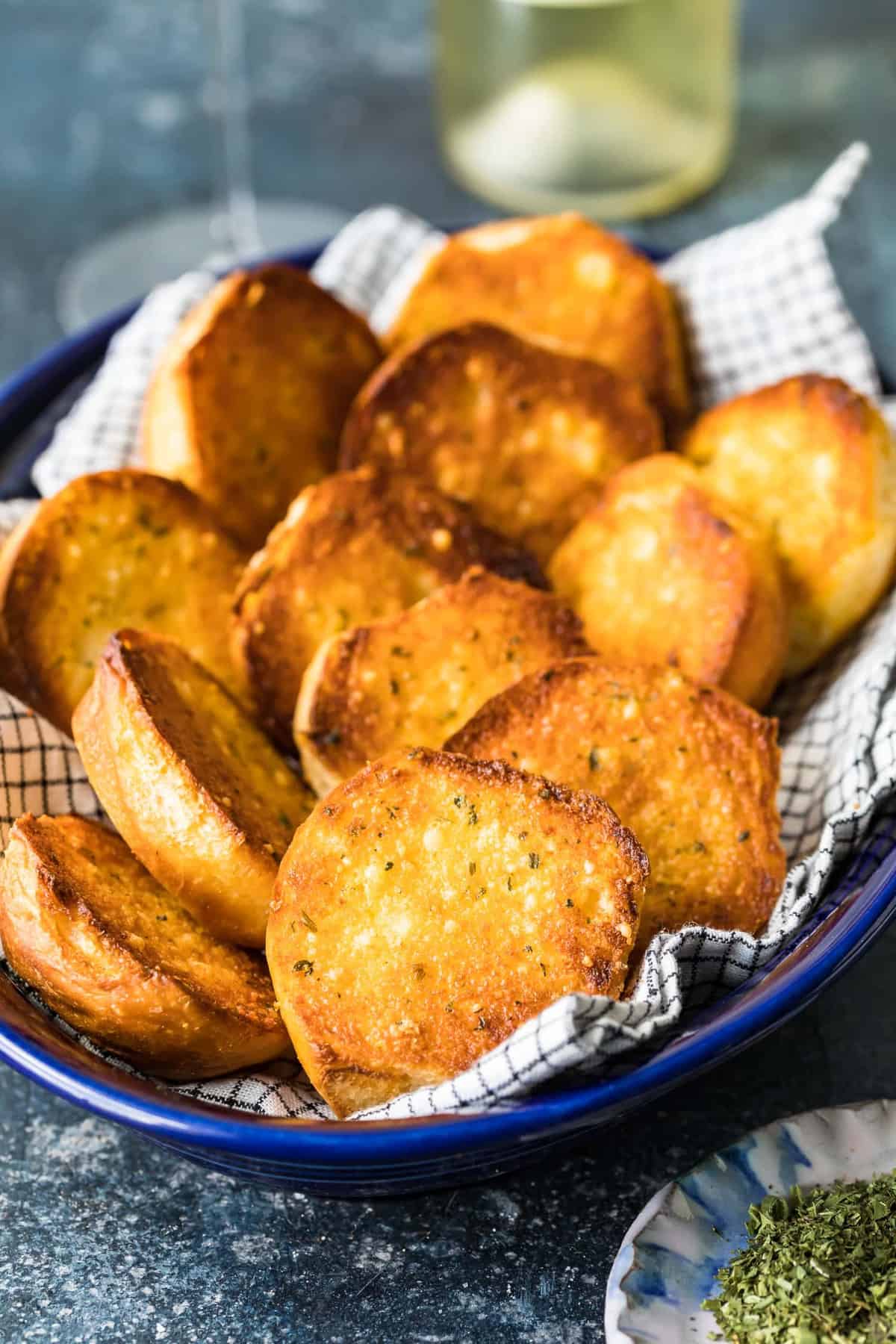 What are Hawaiian Rolls?
As the name suggests, these rolls originated in Hawaii and are easy to find in most stores. They have a slightly sweet tropical flavor to them, thanks to pineapple juice, coconut extract and ginger. They for sure are not your typical dinner roll, but I promise you they are delicious and they'll soon be your favorite!
What do you serve with Parmesan Crusted Hawaiian Rolls?
This Hawaiian rolls recipe rolls work well with so many things, and they certainly wouldn't be out of place on your holiday table, they are the perfect combination of sweet, savory and salty. Serve them alongside a bowl of warming soup, with pulled pork, ham or ribs – the choice is yours! It will be delicious with any of these: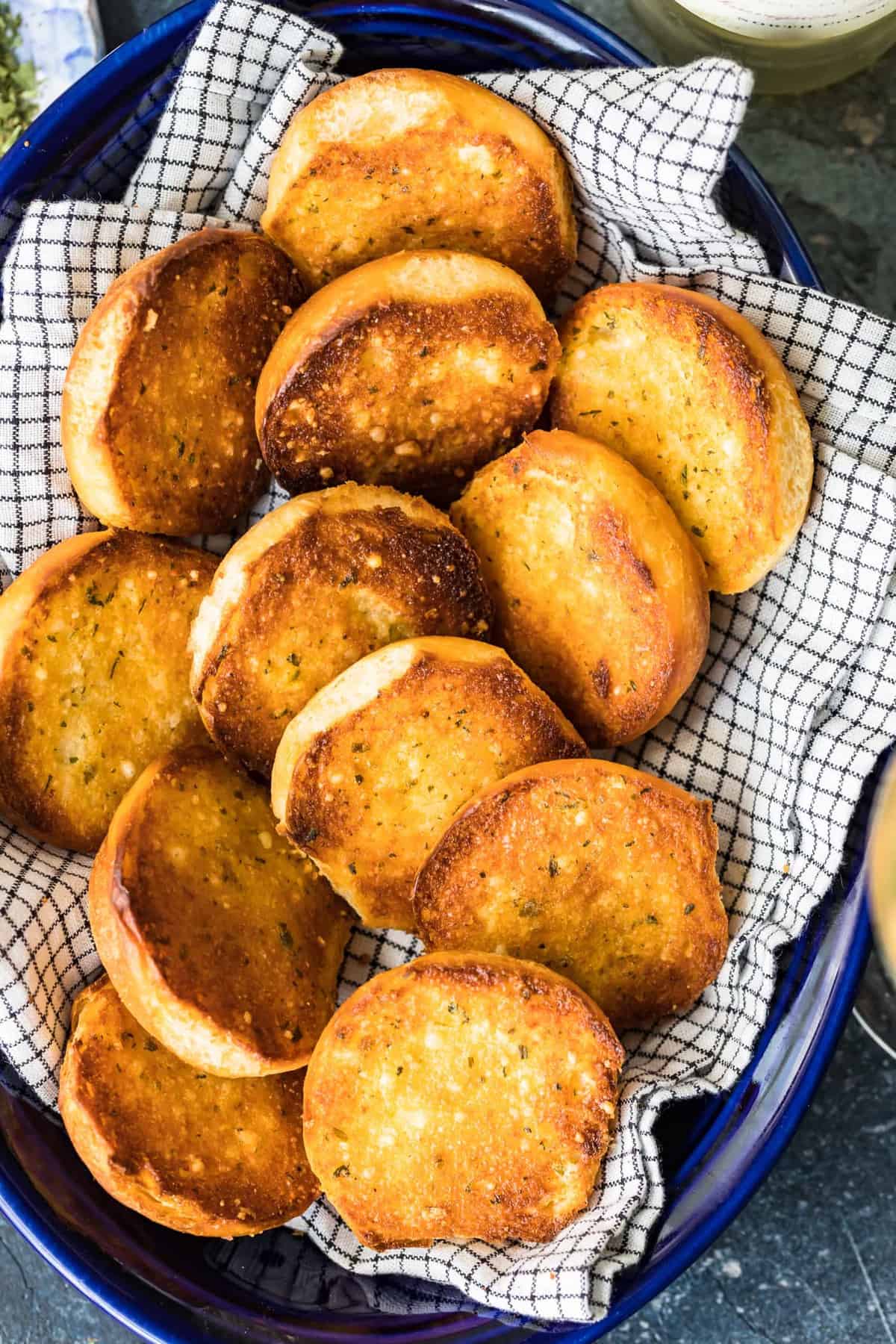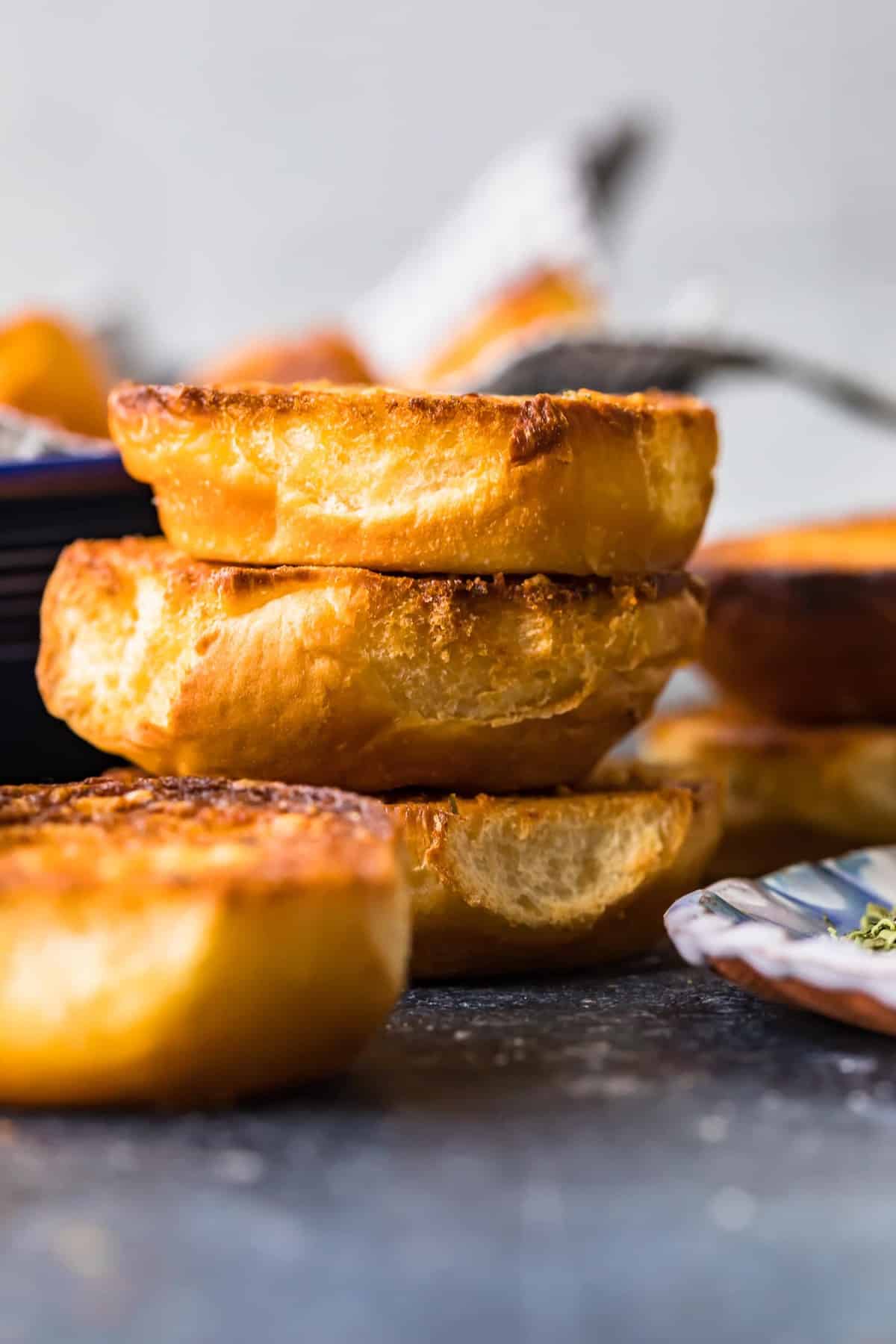 Elevate your store bought rolls
Oh gosh, I get it, we don't always have time to be baking our own dinner rolls, store bought is convenient! To make them stand out from the crowd though, it's easy to elevate them and add flavor. This is a great way to add a bit of flare to your dinner rolls with very little effort.
Top Tips to Make Parmesan Crusted Hawaiian Rolls Recipe
Be sure to pre-heat the oven before baking the rolls.
Use a low or non fat mayo to reduce the calorie and fat content.
Fines Herbes is a blend of dried herbs: chervil, parsley, chives & tarragon.
Serve the rolls hot to the table.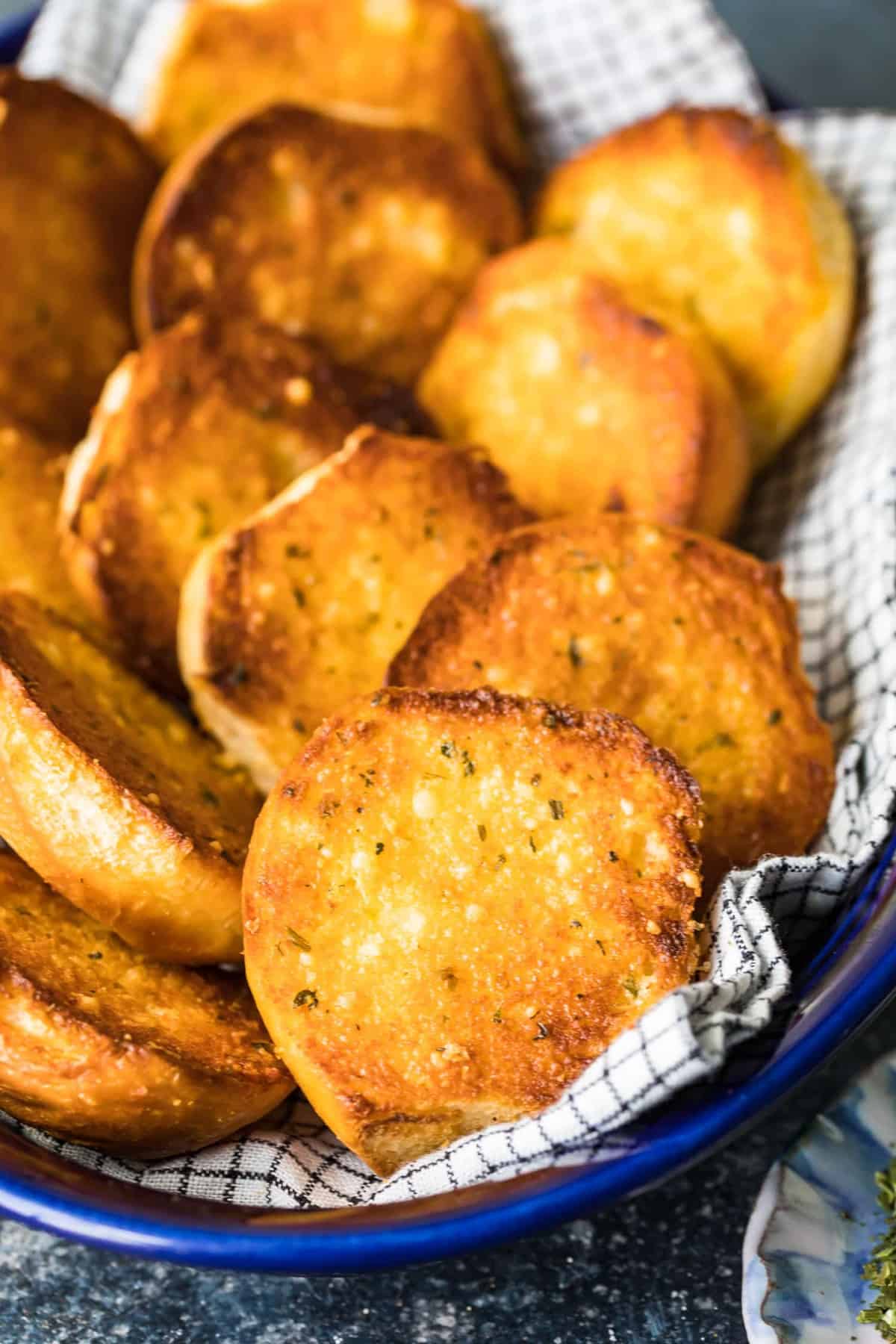 Be sure to check out these other tasty side dishes!