*This post is sponsored by Ibotta. All opinions are my own.
There's nothing easier than these Cheesy Roasted Vegetables. It's the type of side dish you can make any night of the year, or even special occasions like holidays or a romantic dinner at home. The cheese sauce is homemade but we use frozen vegetables to keep things quick, simple, and fool-proof.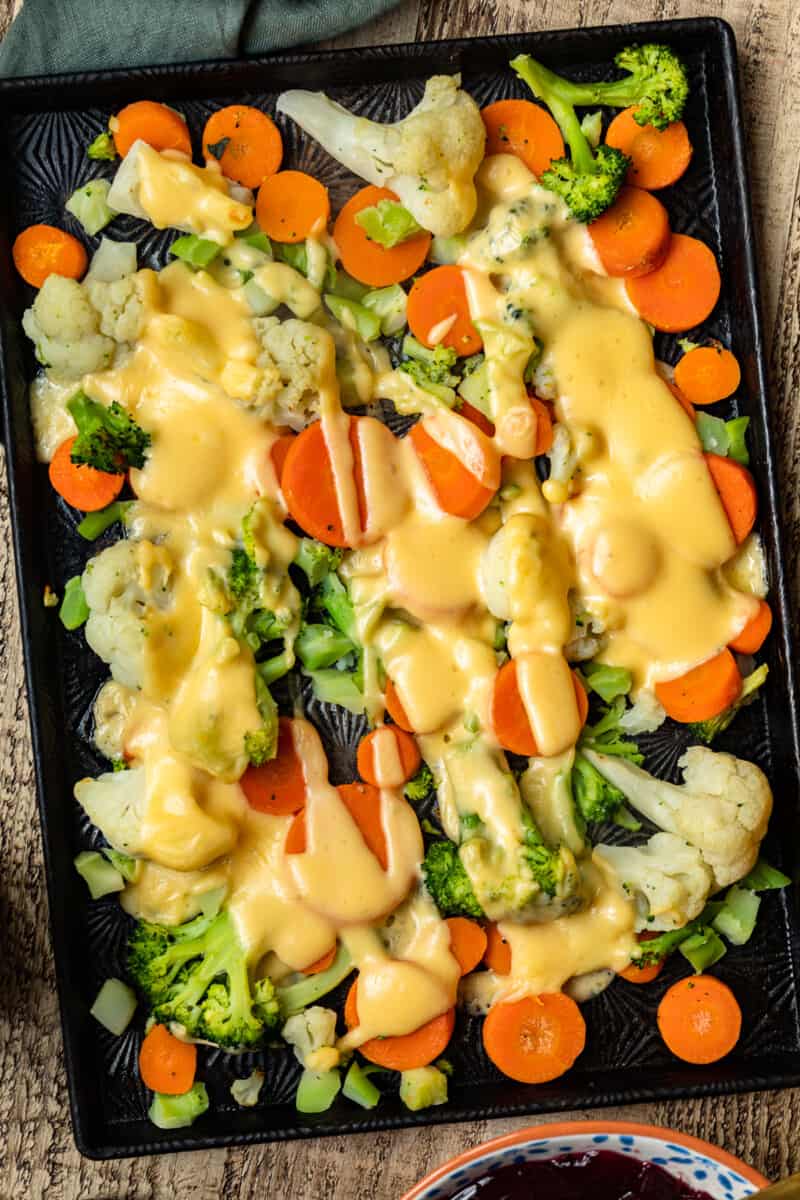 Roast Vegetables with Cheese Sauce
If you come to our house for Thanksgiving this year, you're sure to find these cheesy roasted vegetables. With a 4 year old and a newborn, it's easy recipes like that that keep us going!
My son loves the cheese sauce so much that he gobbles down his veggies, a win win for mama. You can make this recipe with any frozen vegetables that your family loves, making it a versatile and amazing side dish for any night of the year, not just holidays!
Why you'll love this Roasted Cheesy Vegetables recipe:
Cheesy Roasted Vegetables are a crave worthy side dish that you can pair with a simple meal at home, or even make for the holidays. The sky is the limit!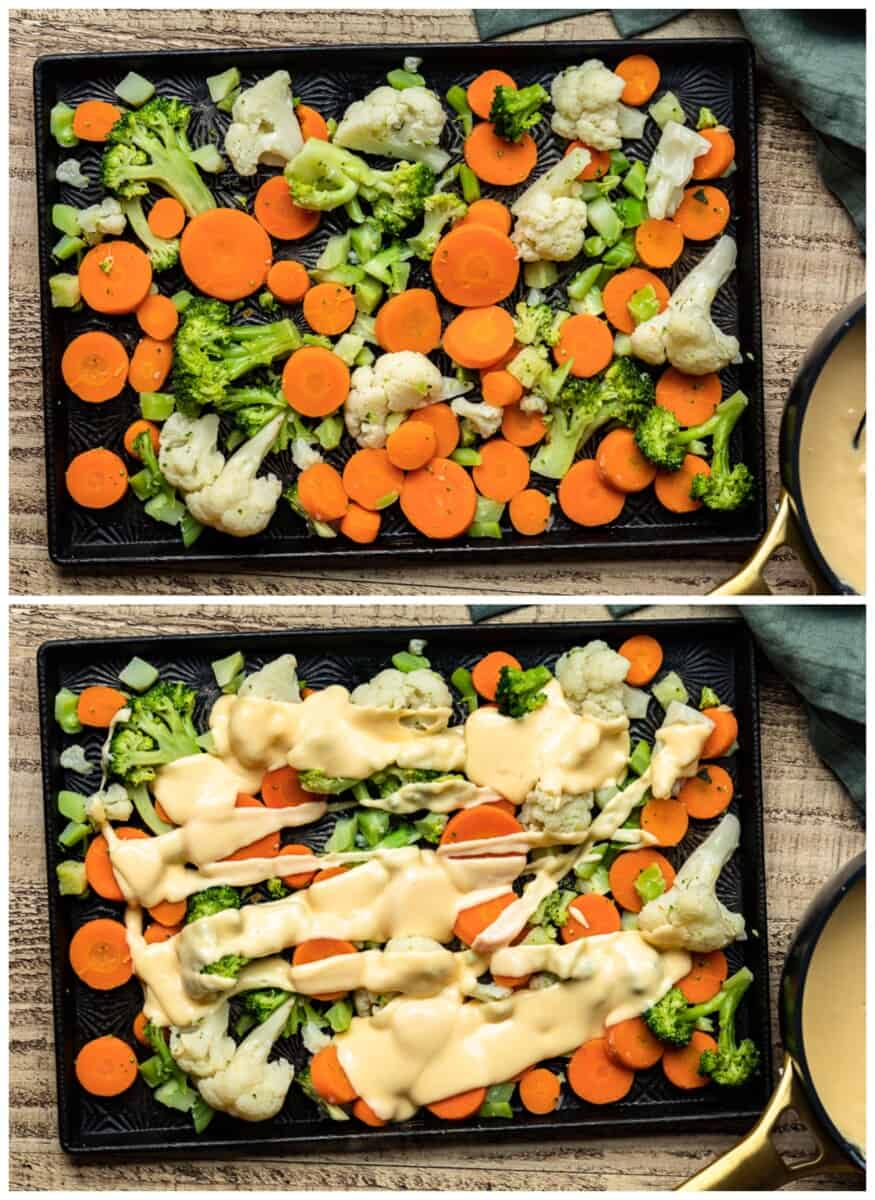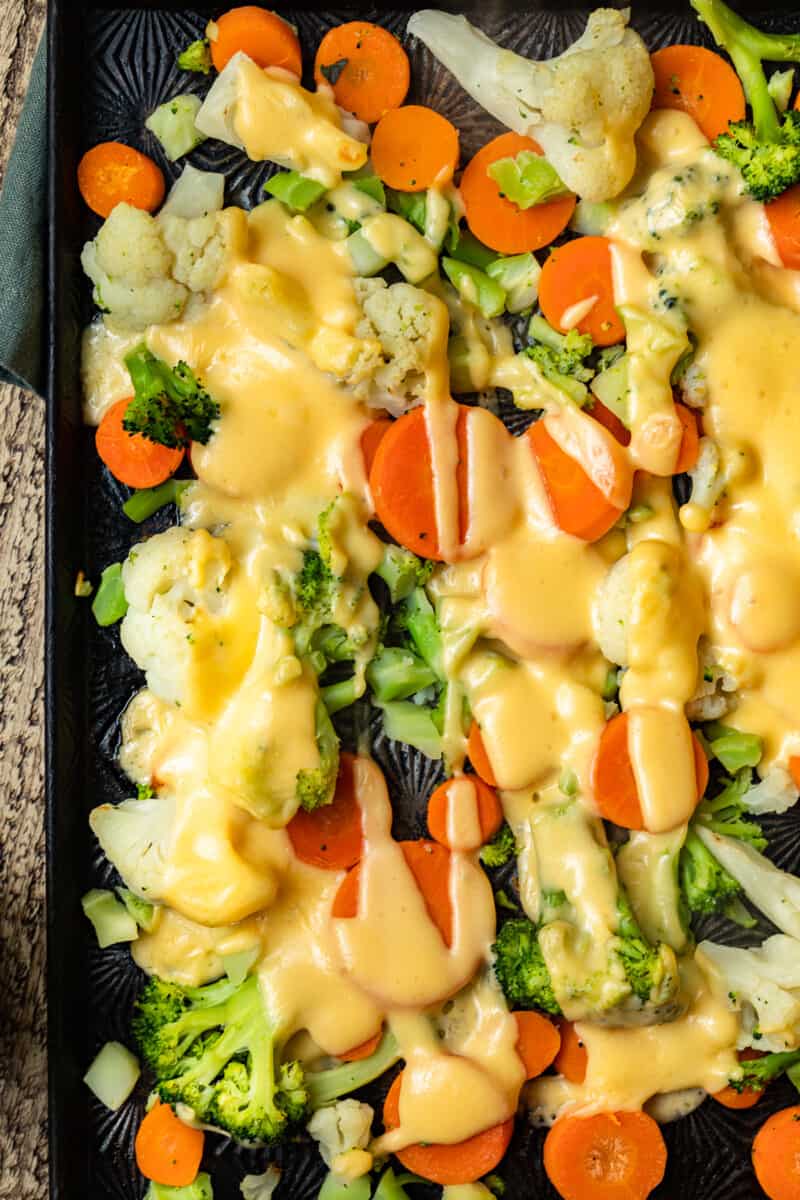 How to make Cheesy Roasted Vegetables at Home
You can jump to the recipe card for full ingredients & instructions!
Cook the frozen vegetables according to package instructions.
Pat dry and place on a prepared baking sheet.
Prepare the easy cheese sauce from scratch
Spoon the cheese sauce over the veggies and roast for 5 minutes.
Enjoy!
Free Thanksgiving Dinner
These past few years have been difficult to say the least. This holiday season will be challenging financially for many families. I'm SO honored to once again be spreading the word about an amazing program to help families across the country get Thanksgiving Dinner for FREE!
Ibotta (an amazing company that gives you cash back on things you're already buying) is giving away FREE DINNERS to Americans this Thanksgiving, for the second year in a row. Isn't that amazing?
Use the Ibotta app, website or browser extension and get 100% cash back on everything you need for your Thanksgiving dinner. This great bundle (everything pictured below!), available at select retailers while supplies last, has everything you need! The bundle includes a turkey, with up to $15 cash back for new users, and existing users only need to refer a friend to unlock the turkey.
This is such an amazing opportunity to have a delicious meal with family this holiday season. I'm so proud to be a part of it and hope you take Ibotta up on this amazing offer.
I used the ingredients from the bundle to come up with this Cheesy Roasted Vegetables recipe. It's just one idea of how to make the free ingredients unique and extra delicious.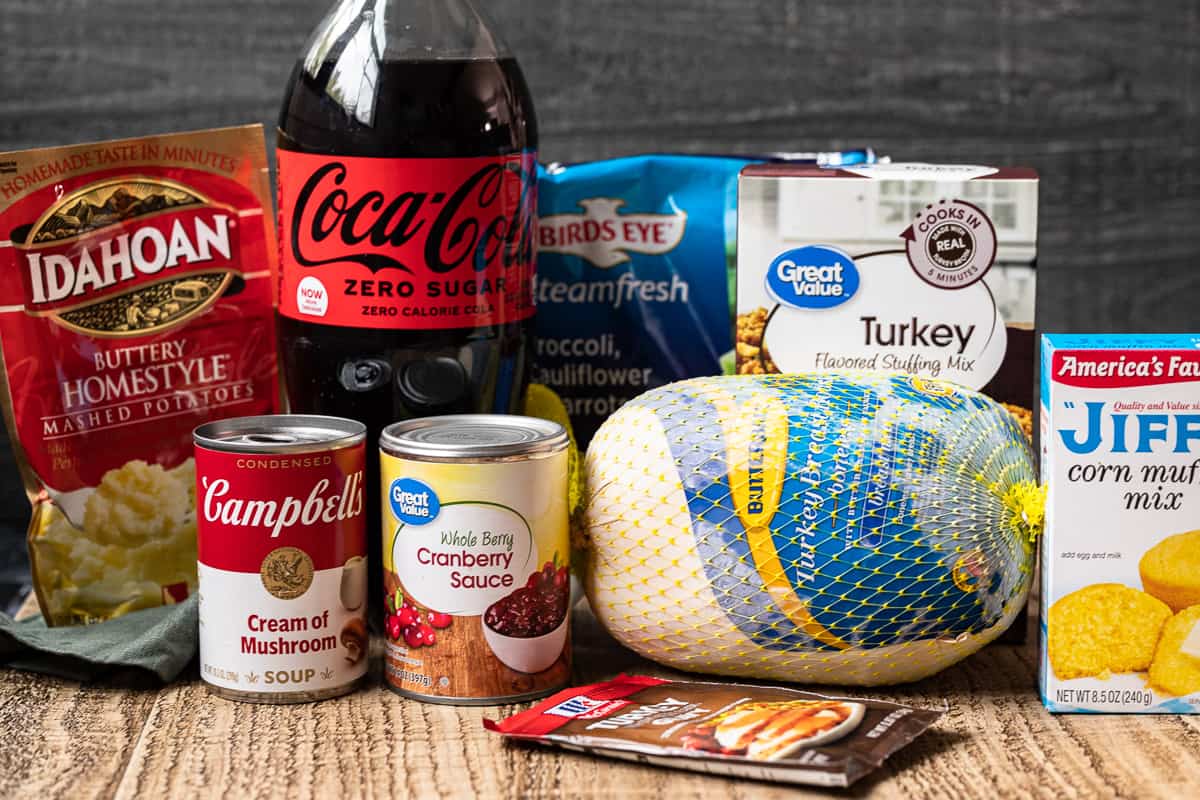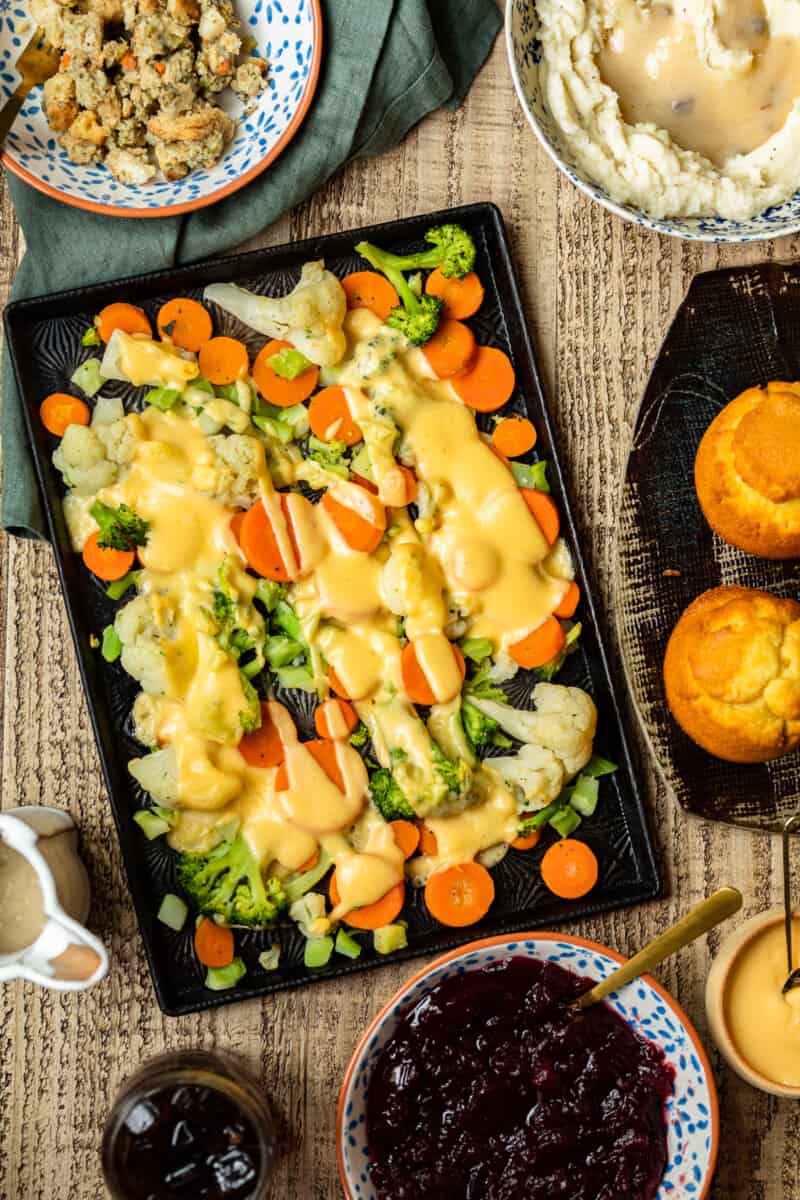 Can you roast fresh vegetables?
Yes! If you prefer to use fresh vegetables, simply roast in the oven until fork tender before adding the cheese. Most veggies will take about 40-45 minutes to be fully roasted, and then put back in the oven for an additional 5 minutes with the cheese sauce.
What are the best vegetables to roast?
There are so many options when you're roasting vegetables. My favorites include broccoli, cauliflower, carrots, potatoes, and Brussels sprouts. Roasting vegetables is one of the easiest ways to create a healthy and delicious side dish in no time.
What temperature should I cook roasted vegetables?
You can roast anywhere from 350-450°F (lower temp will take a little longer and won't get as crispy, higher temp will get crispy fast), but the ideal temperature to cook oven roasted veggies is 400°F. For this recipe, since we are using frozen vegetables that are already cooked, we are roasting with the cheese sauce at 425F to make things crispy, hot, and bubbly.
Should I cover vegetables while roasting?
Generally, no, I don't recommend covering veggies in the oven. They cook and crisp up beautifully uncovered.
However, if they haven't quite finished cooking towards the end and you want to prevent them from getting too dark and crispy, you can loosely cover the sheet pan with aluminum foil for the last 5-10 minutes.
Serving Suggestions
There are so many options for delicious meals to serve with these roasted veggies with cheese. Here are some of our favorite ideas.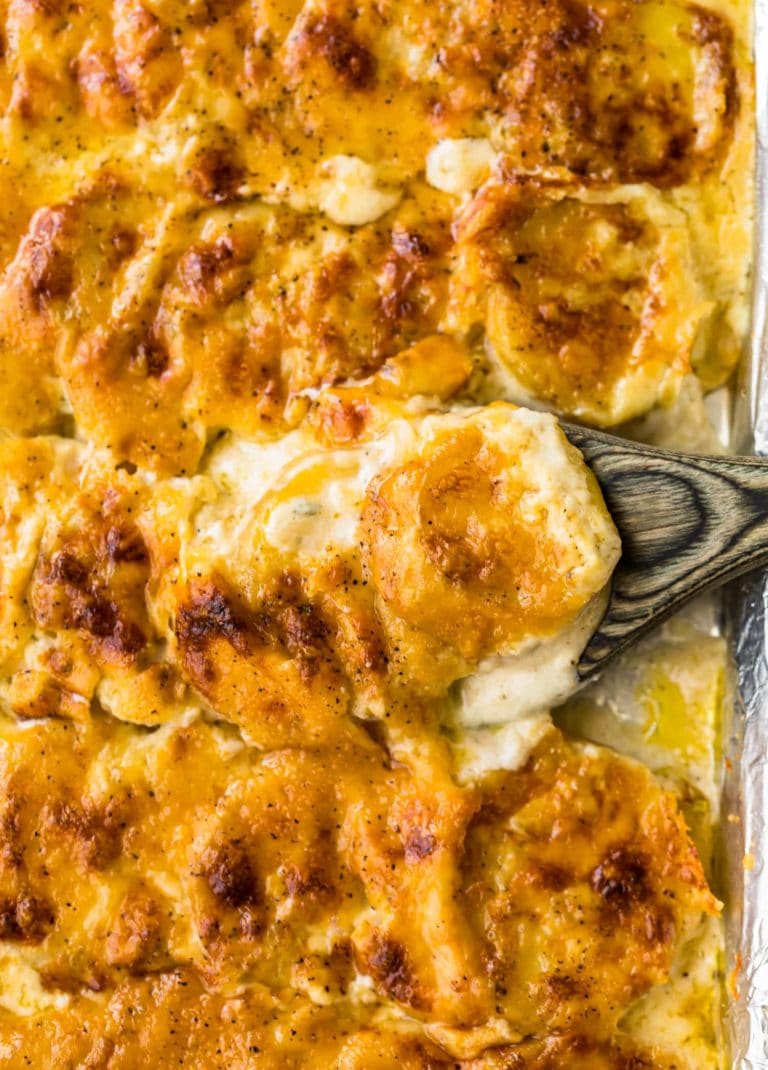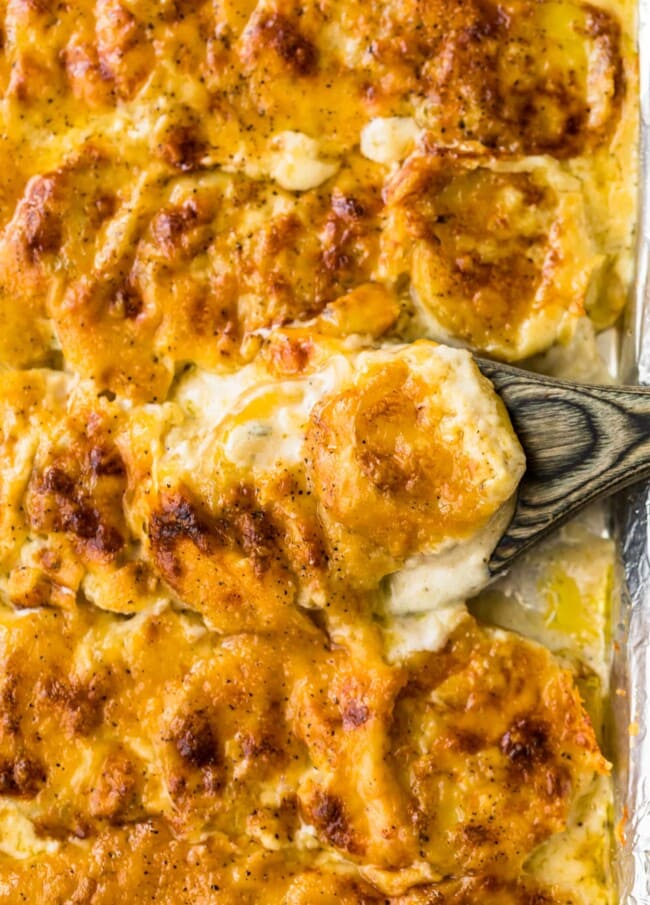 All the Holiday Sides
60+ Holiday Side Dish Recipes
This holiday season be sure to check out our sides guide for all the recipes plus tips and tricks for entertaining.
See Sides Guide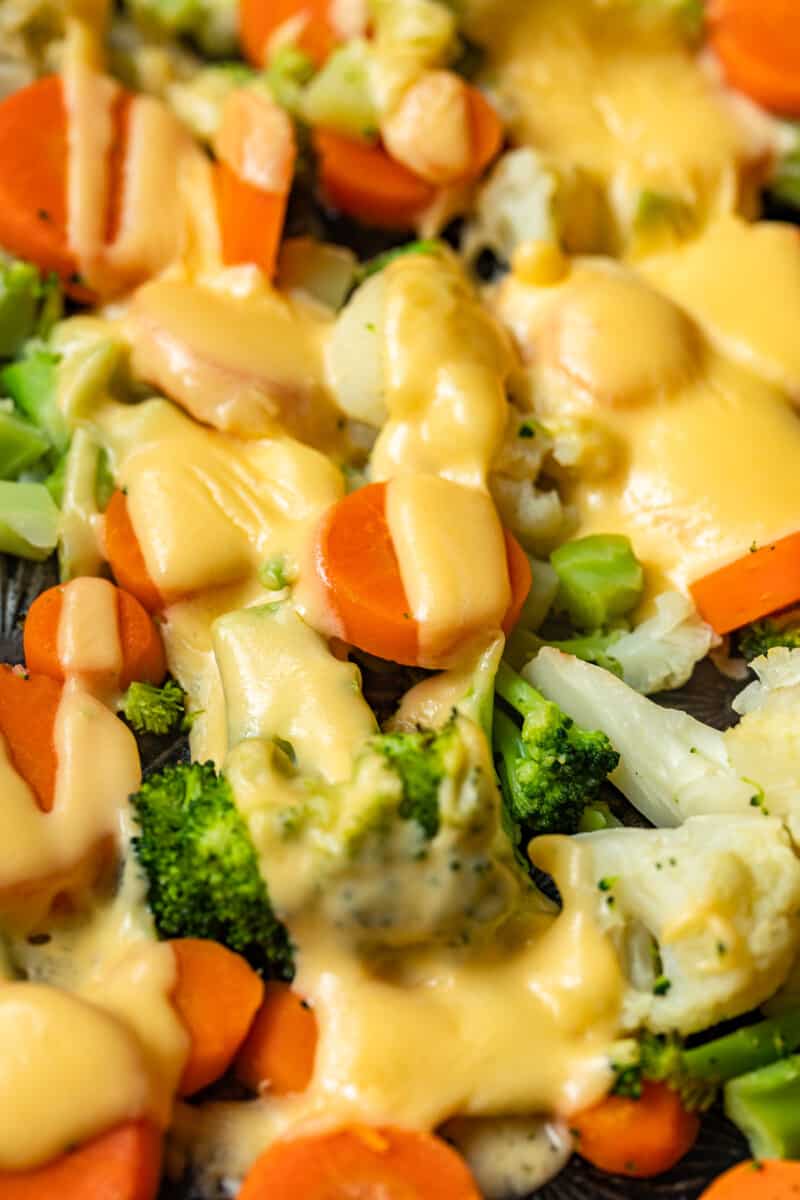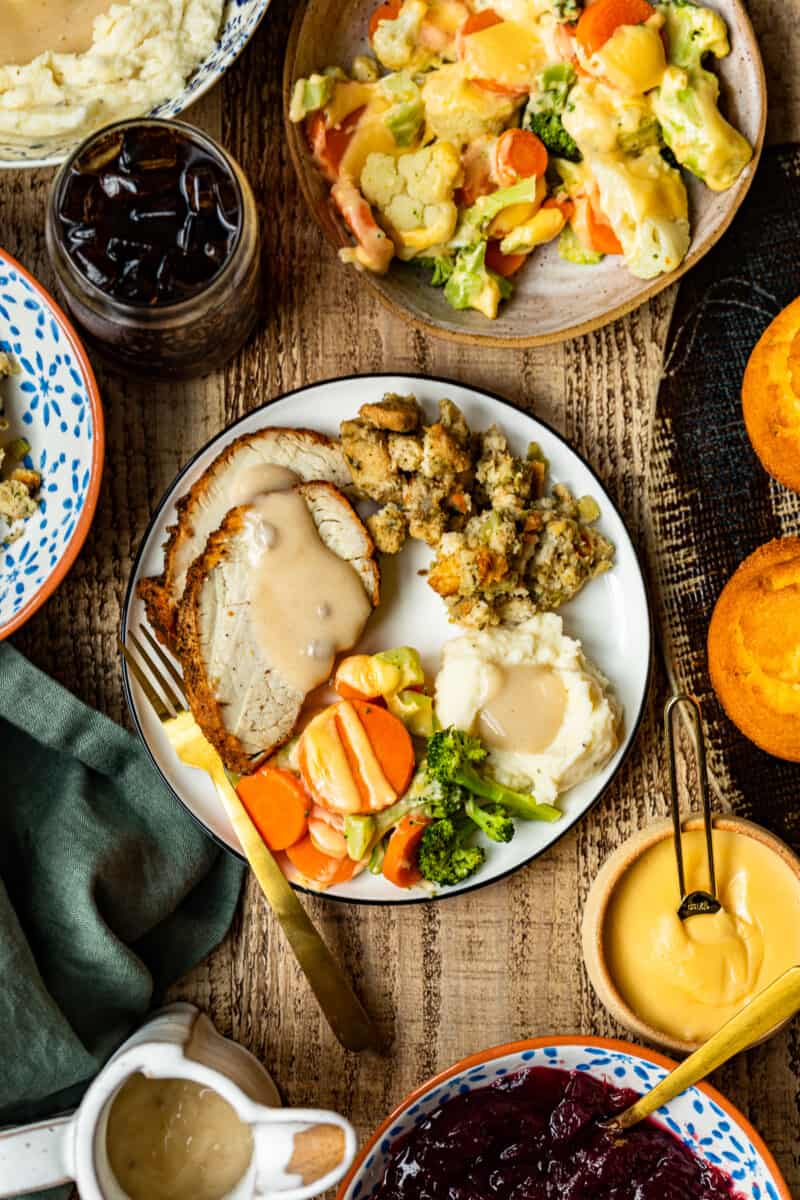 Tips!
Use frozen vegetables! There is no shame in keeping things simple. Grab your favorite frozen veggies and cook them quickly in the microwave. Toss them on a sheet pan with this easy homemade cheese sauce and you're done!
Try different cheeses. We are using sharp cheddar and mozzarella, but any cheese would work. I plan to try a spicy cheese like jalapeno cheddar or pepper jack next time.
Reserve some cheese for dipping. We are big cheese lovers in our house so I always make some extra cheese sauce for dipping or slathering on our favorite meals. Try these Queso Smothered Fajitas!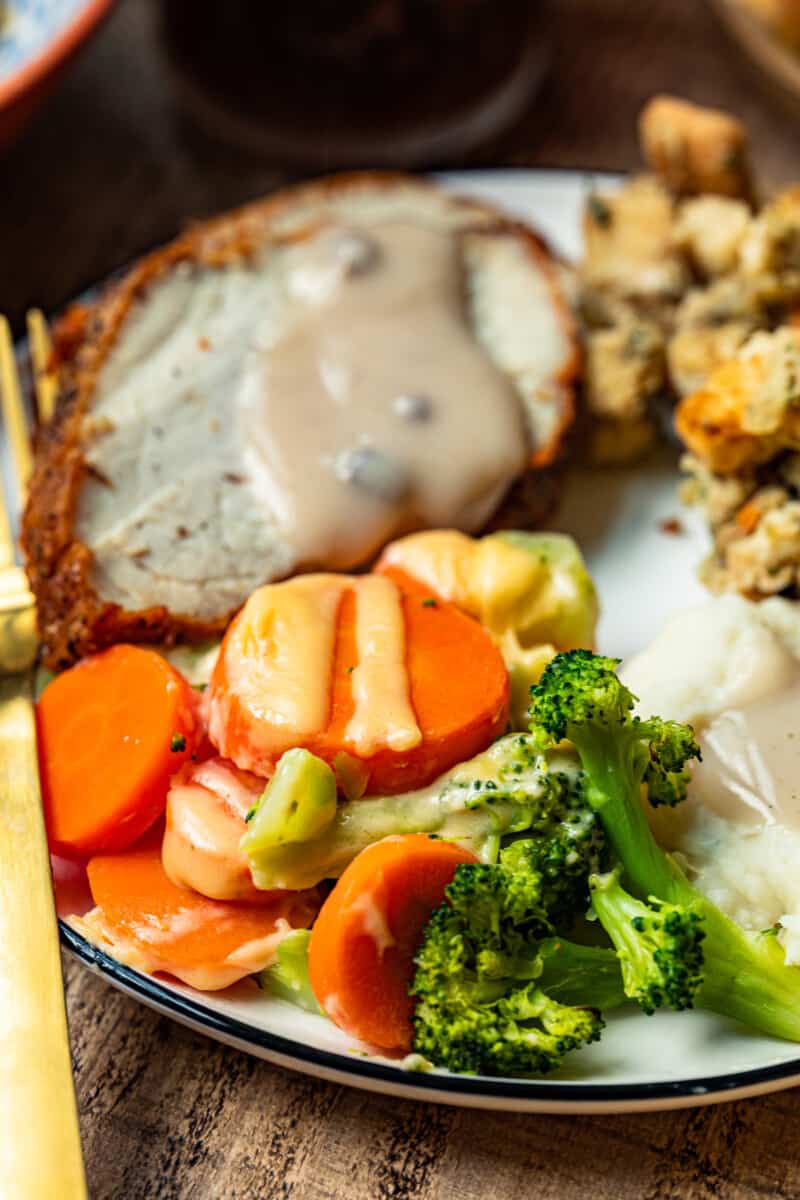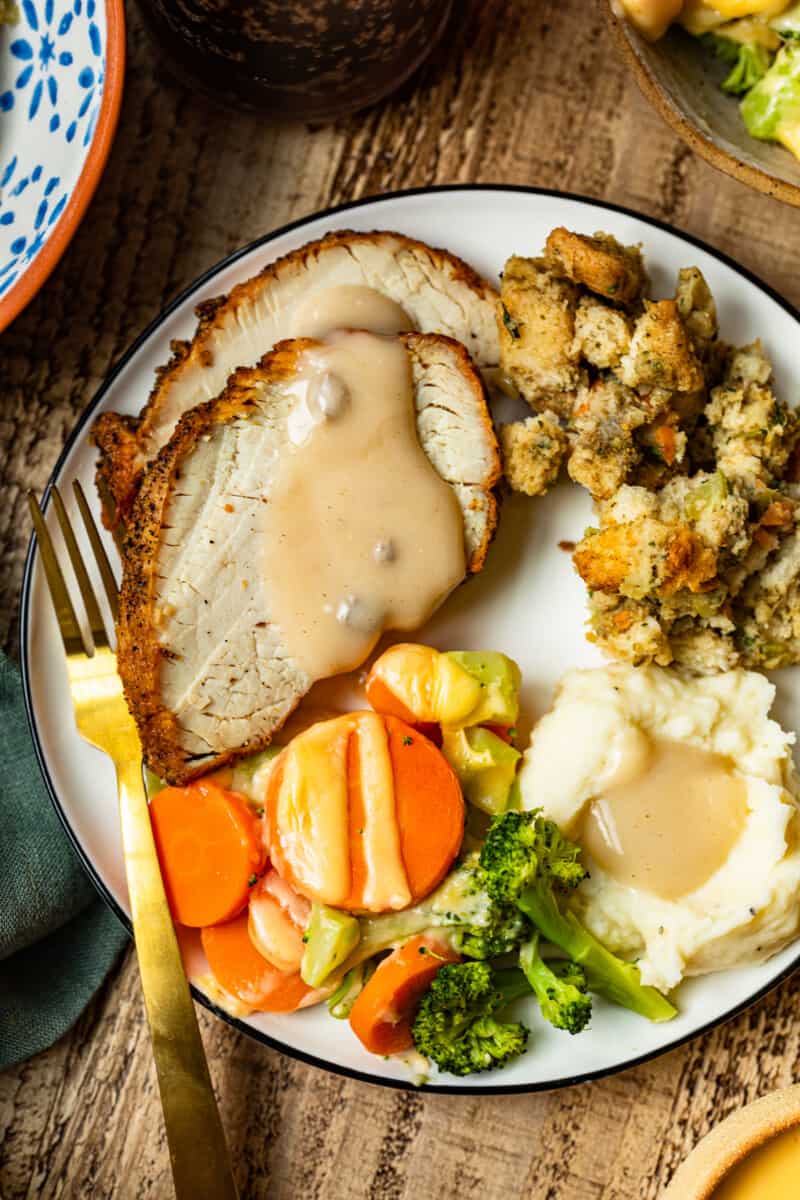 Don't forget to download the Ibotta app to get your cash back on your Thanksgiving bundle! Free Thanksgiving Dinner…who can resist?? While supplies last, check your app for details.
If you make this recipe be sure to upload a photo in the comment section below or leave a rating. Enjoy! You can also jump to recipe.