FRIED BROWNIE TRUFFLE BITES are an easy dessert to make with leftover brownies. Don't let brownies go to waste! Make fried brownie truffles!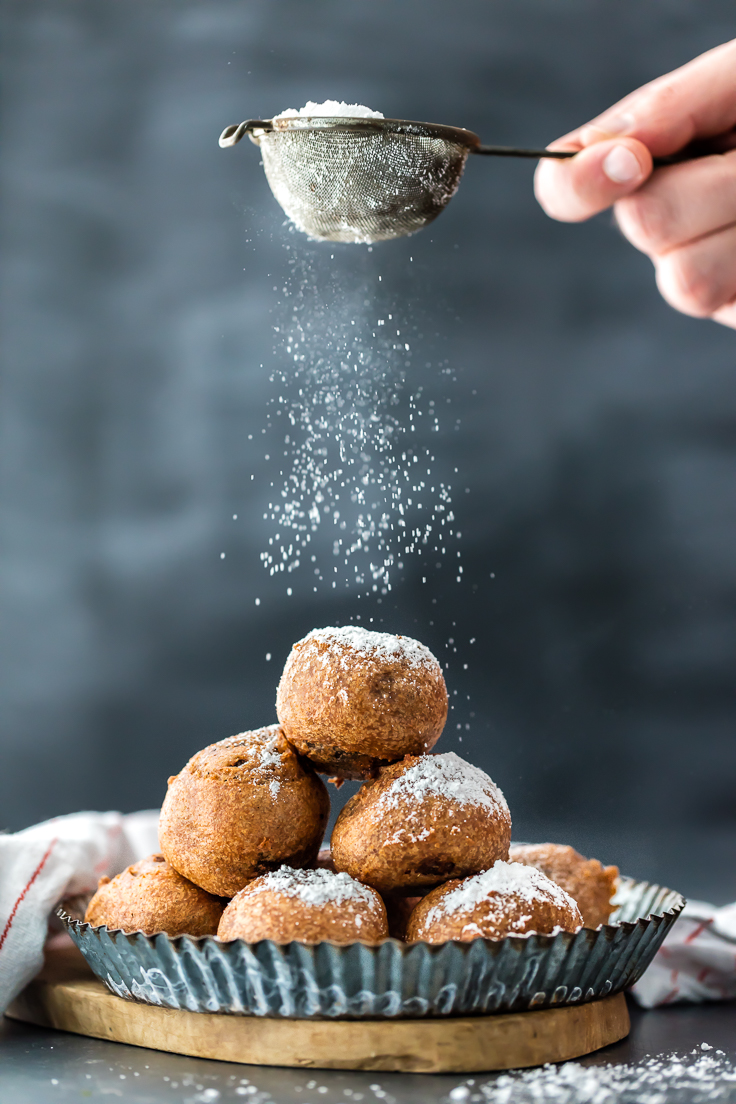 You read that correctly. DEEP FRIED BROWNIE TRUFFLE BITES. Heaven fried is even better heaven, right? I just decided that leftover brownies CANNOT go to waste. There must be something productive we can do with them to make them new again. I know, make them into truffles and fry them. CHA-CHING!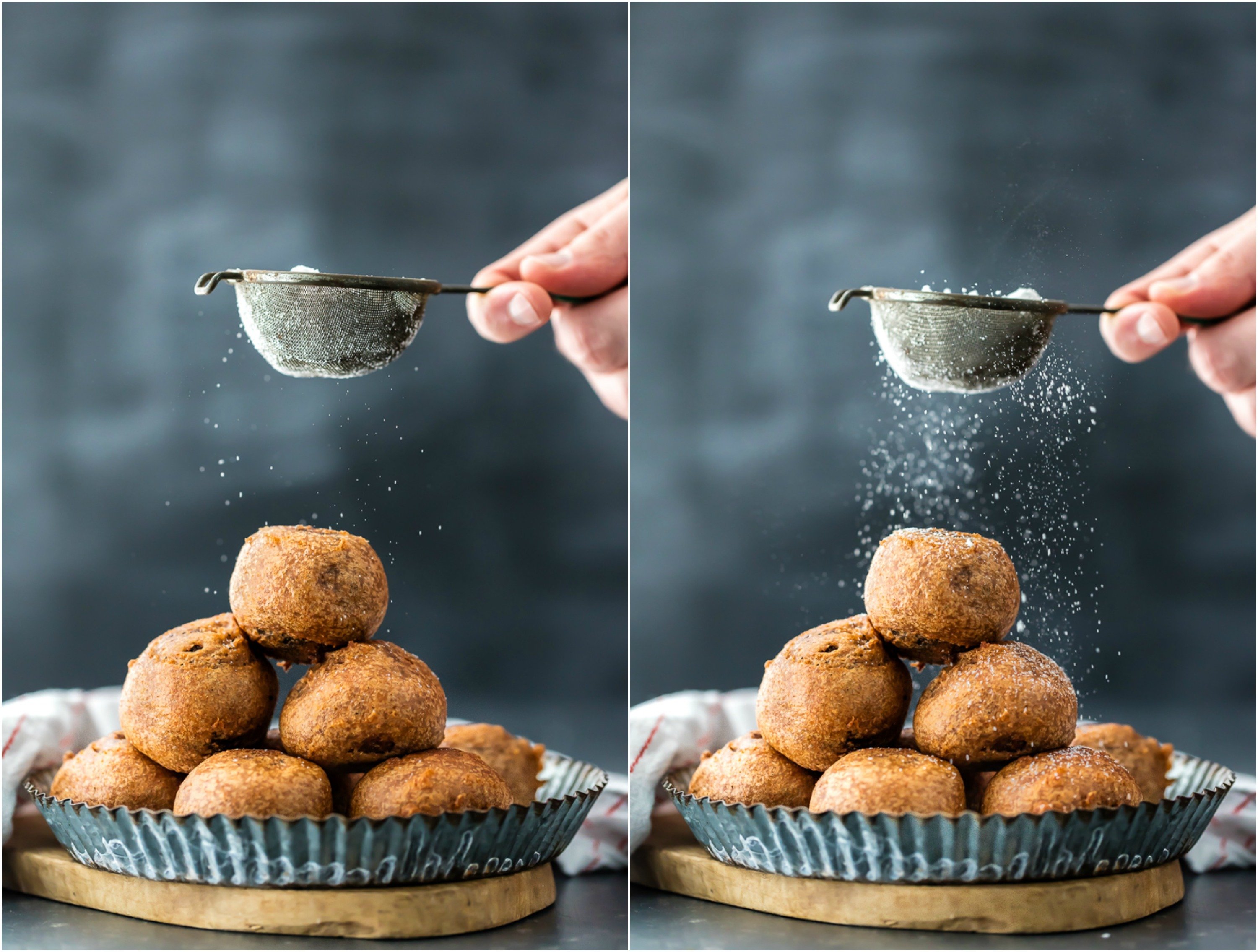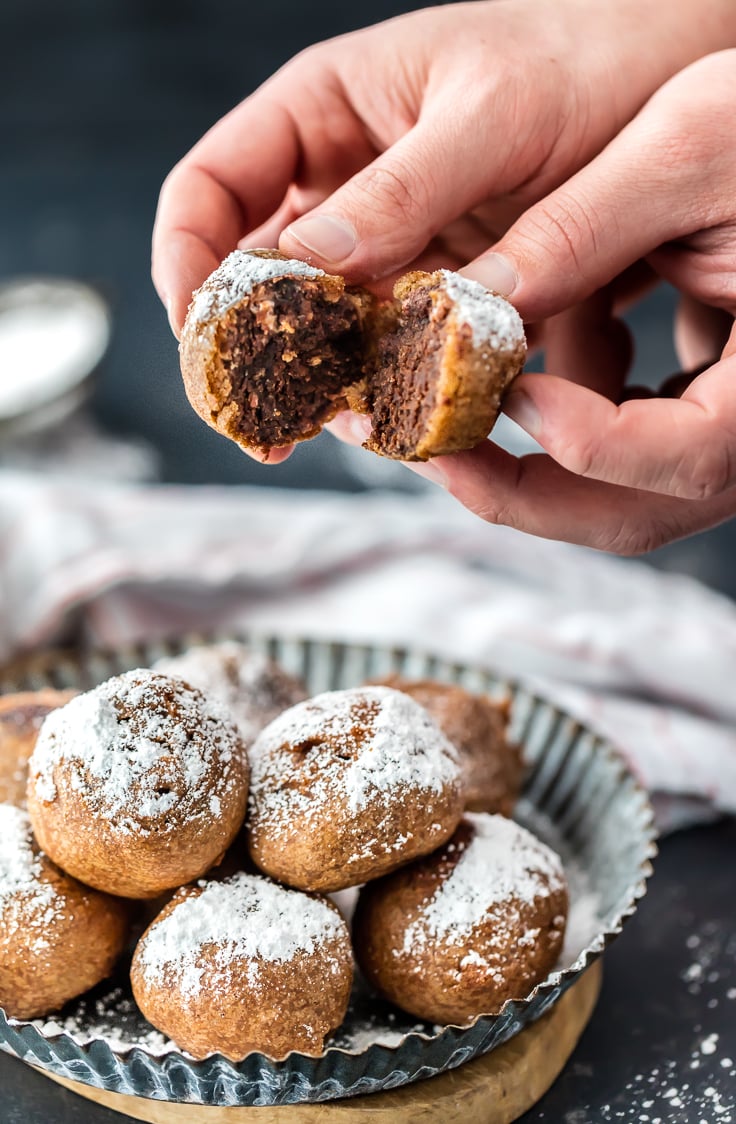 I recently found myself with tons of extra brownies after recipe testing for some great recipes, and with only two of us in the house, we had tons of leftovers. I wanted to find a new way to eat them, and thought this was worth a try.
These Deep Fried Brownie Truffle Bites are ooey gooey goodness just perfect for Valentine's Day. I dare you to eat just one!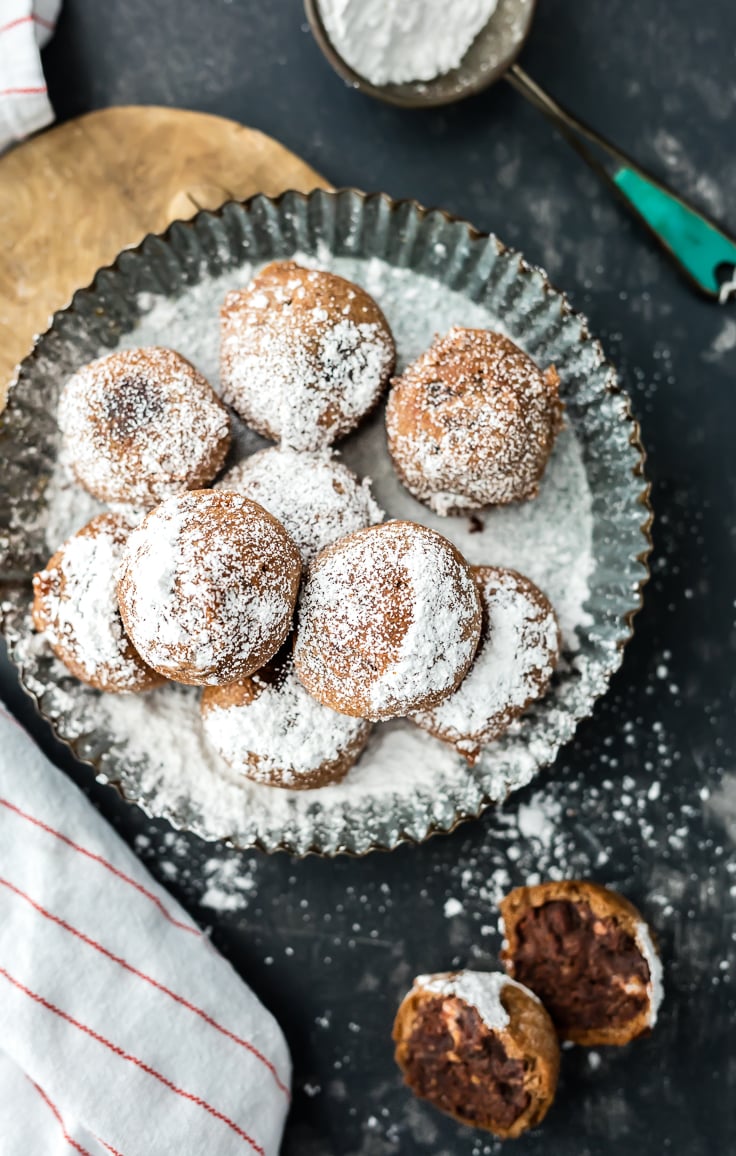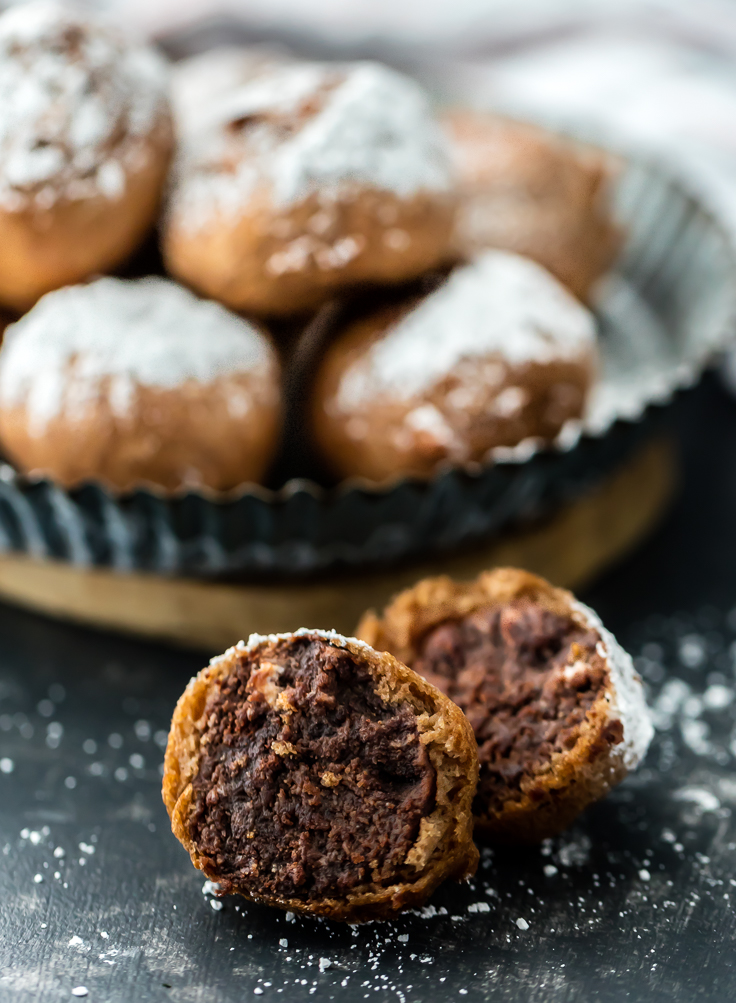 There's no better time to indulge than VDay. If you're in a relationship, it's time to celebrate with sweet treats. If you're single, well then cheers to you! We all deserve a little chocolate on Valentine's Day. Treat yo'self.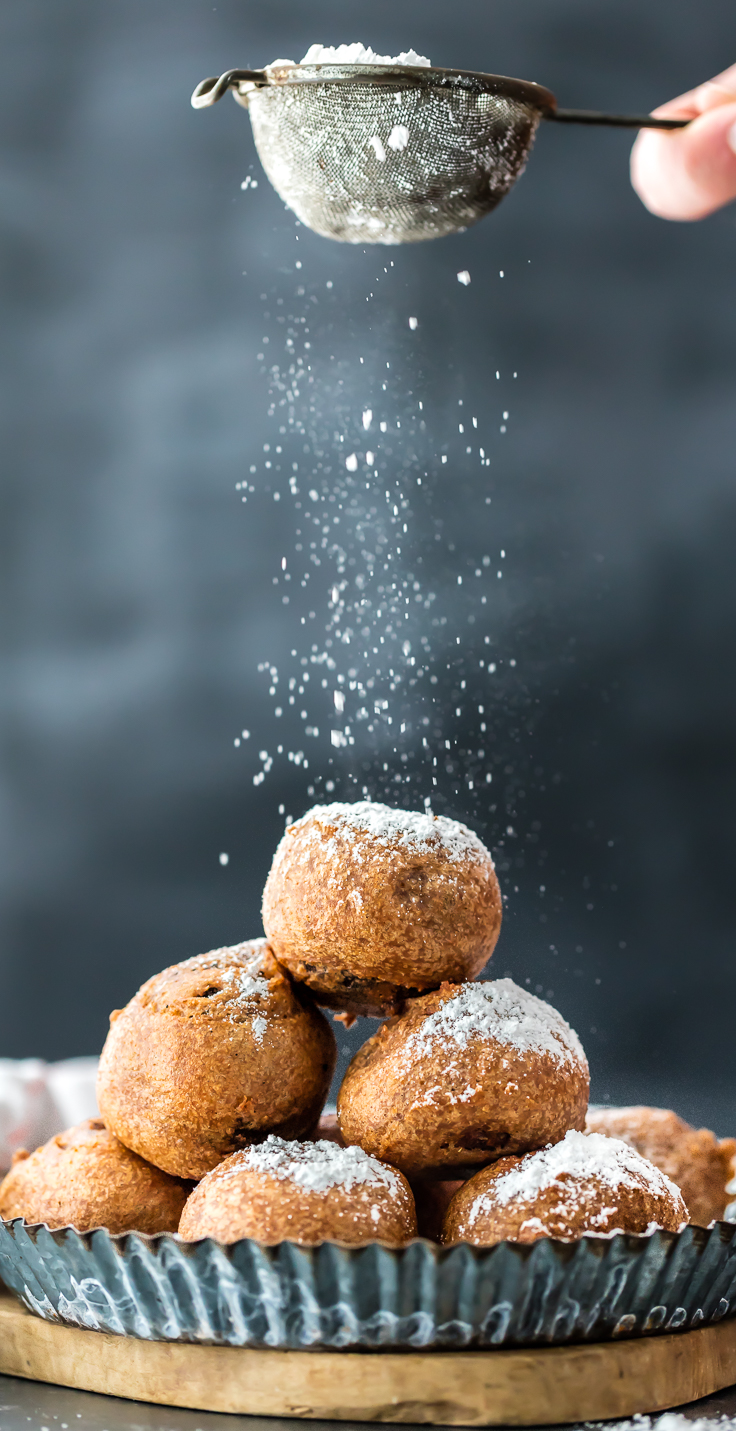 Special thanks for my favorite Valentine and hand model, Pat, for spending his Saturday allowing me to obsess over powdered sugar snow pics!
Enjoy the truffles recipe, loves. <3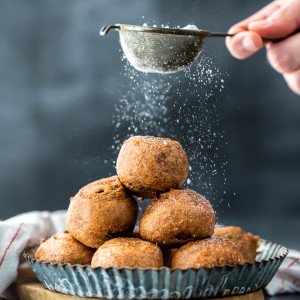 Fried Brownie Truffle Bites
Ingredients
6-8

brownies

prepared

1/4

cup

chocolate chips

4

ounces

low fat cream cheese

2

cups

of all-purpose flour

1

tablespoon

sugar

1

tablespoon

cocoa powder

11/4

teaspoons

of baking powder

1/4

teaspoon

salt

1

large egg

13/4

cup

soda water

Canola oil

Powdered sugar for garnish
Instructions
In a large bowl, crush the brownies. It's easiest to just use your hands to crush up the brownies into small pieces.

Using a wooden spoon, mix together the crushed brownies with the cream cheese and chocolate chips. Stir until well combined. It doesn't have to be perfect.

Using your hands, roll the brownie mixture into 12 1 inch balls and place on a baking sheet. Place in the freezer for a minimum of 30 minutes.

When ready to fry, place 1 1/2 inches of canola oil in a dutch oven over medium high heat. You want the oil to get to 350F.

While the oil is heating, whisk together the flour, sugar, cocoa, baking powder, salt, egg, and soda water until smooth.

Working in batches, coat each brownie bite in the batter mixture and then fry 3-4 at a time. Fry until the outer coating is crispy, turning once. I fried each bite for about 2 minutes, but times might vary.

After done, use a slotted spoon to remove from the oil and place on a paper towel to drain.

Dust with powdered sugar and serve warm.

Enjoy!
BE SURE TO CHECK OUT OUR OTHER FAVORITE VALENTINE'S DAY RECIPES!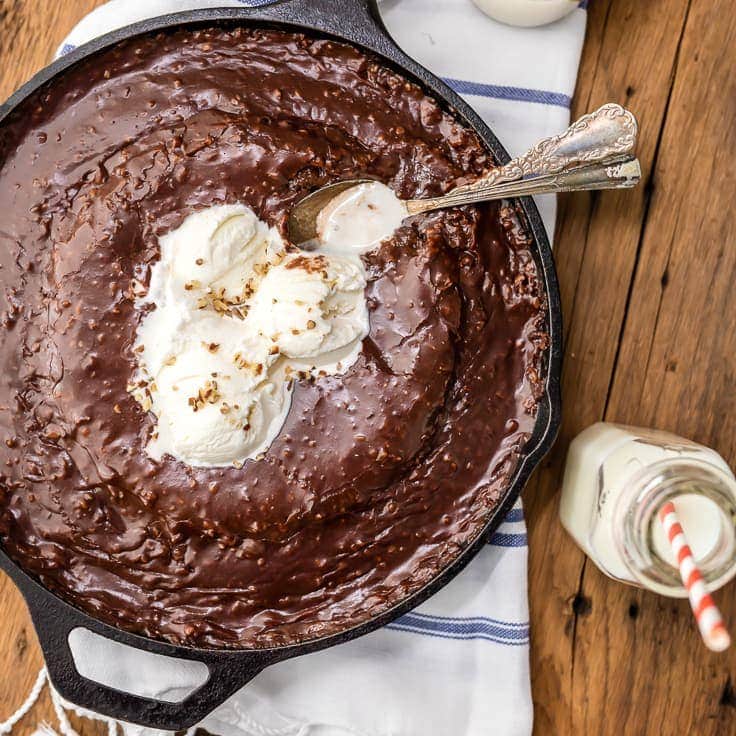 GOOEY TEXAS SHEET CAKE SKILLET