FRIED BROWNIE TRUFFLE BITES are an easy dessert to make with leftover brownies. Don't let brownies go to waste! Make fried brownie truffles!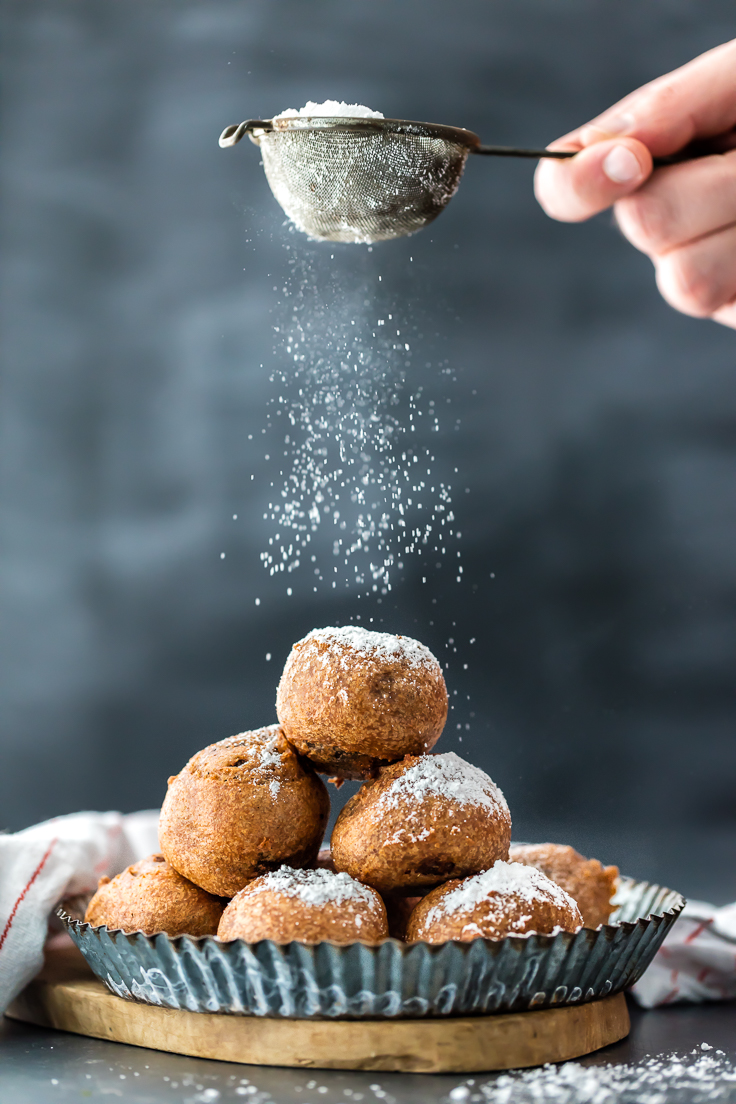 You read that correctly. DEEP FRIED BROWNIE TRUFFLE BITES. Heaven fried is even better heaven, right? I just decided that leftover brownies CANNOT go to waste. There must be something productive we can do with them to make them new again. I know, make them into truffles and fry them. CHA-CHING!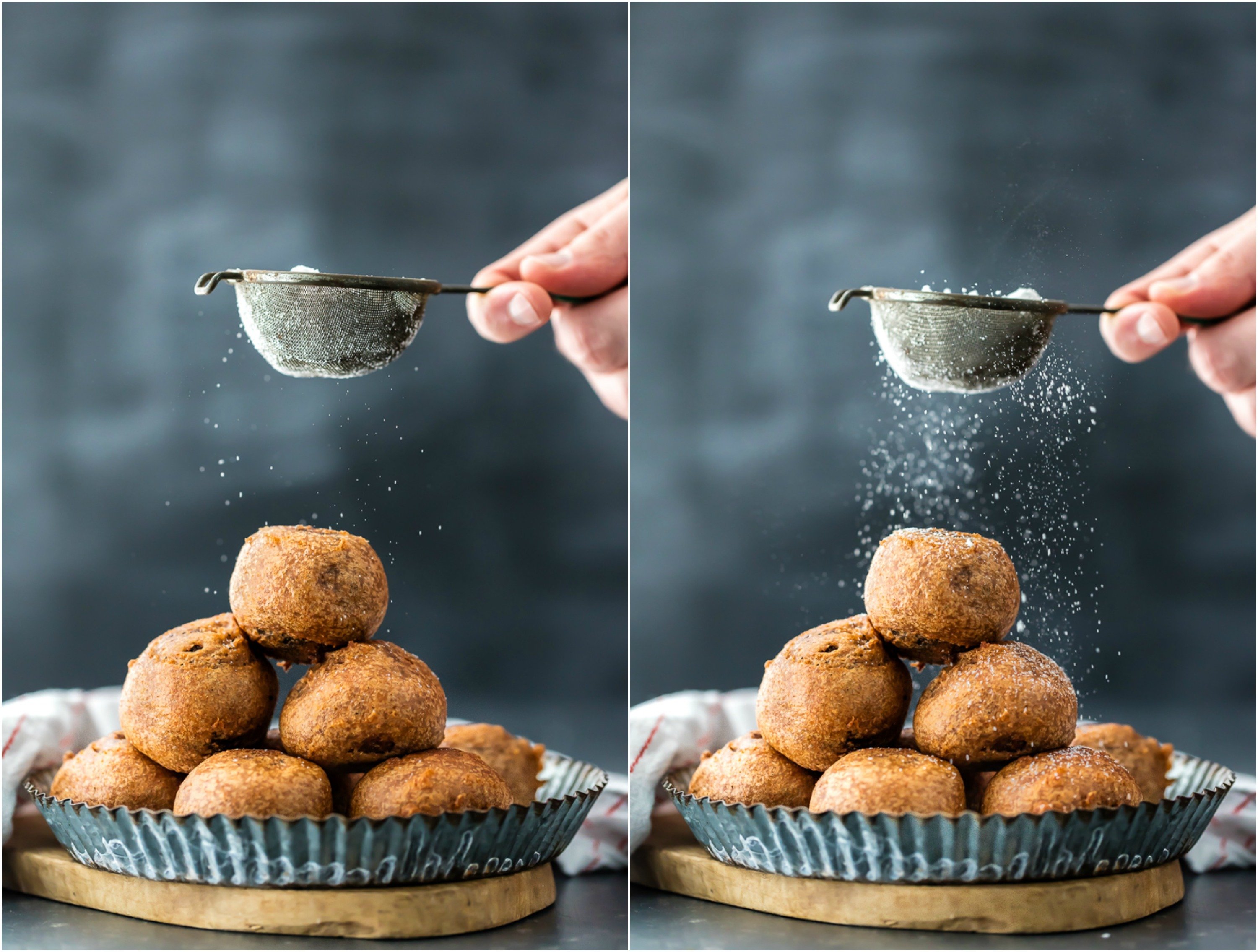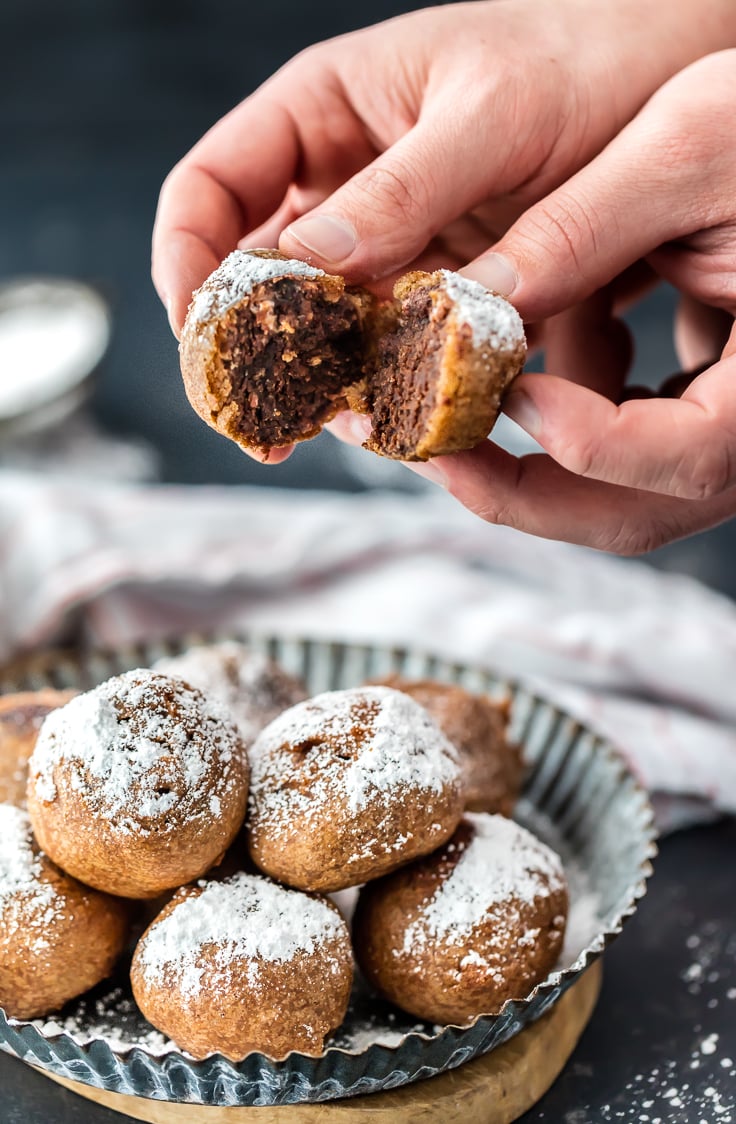 I recently found myself with tons of extra brownies after recipe testing for some great recipes, and with only two of us in the house, we had tons of leftovers. I wanted to find a new way to eat them, and thought this was worth a try.
These Deep Fried Brownie Truffle Bites are ooey gooey goodness just perfect for Valentine's Day. I dare you to eat just one!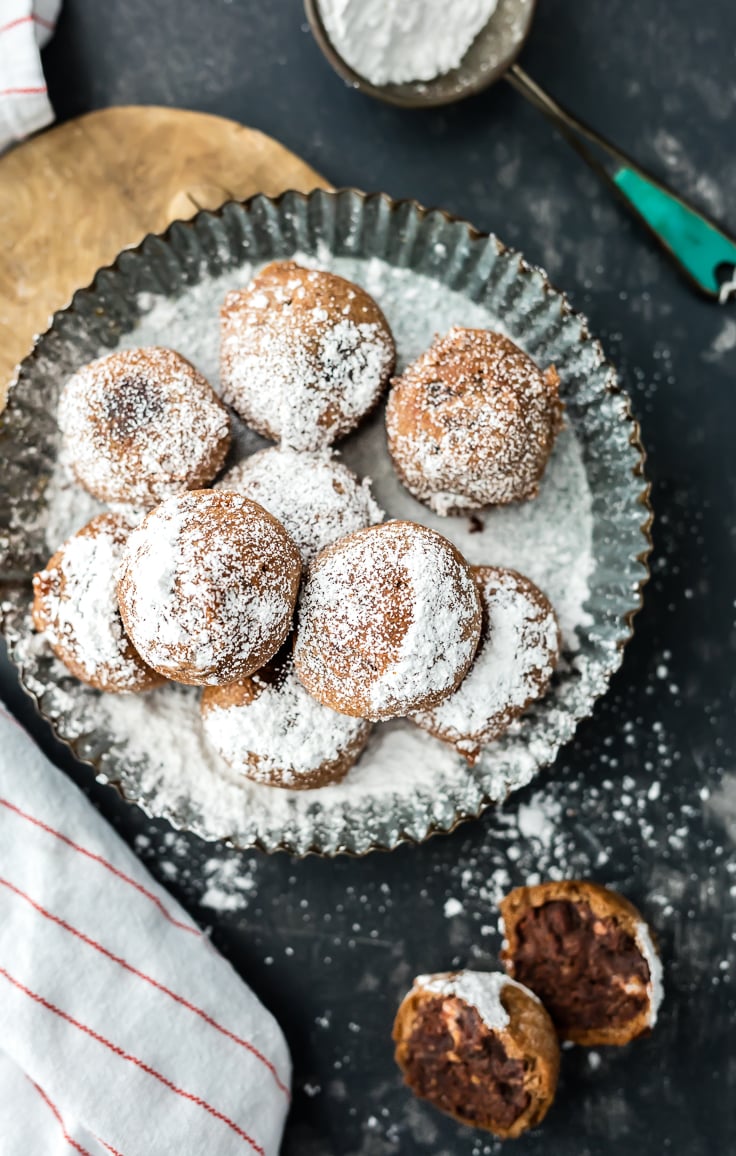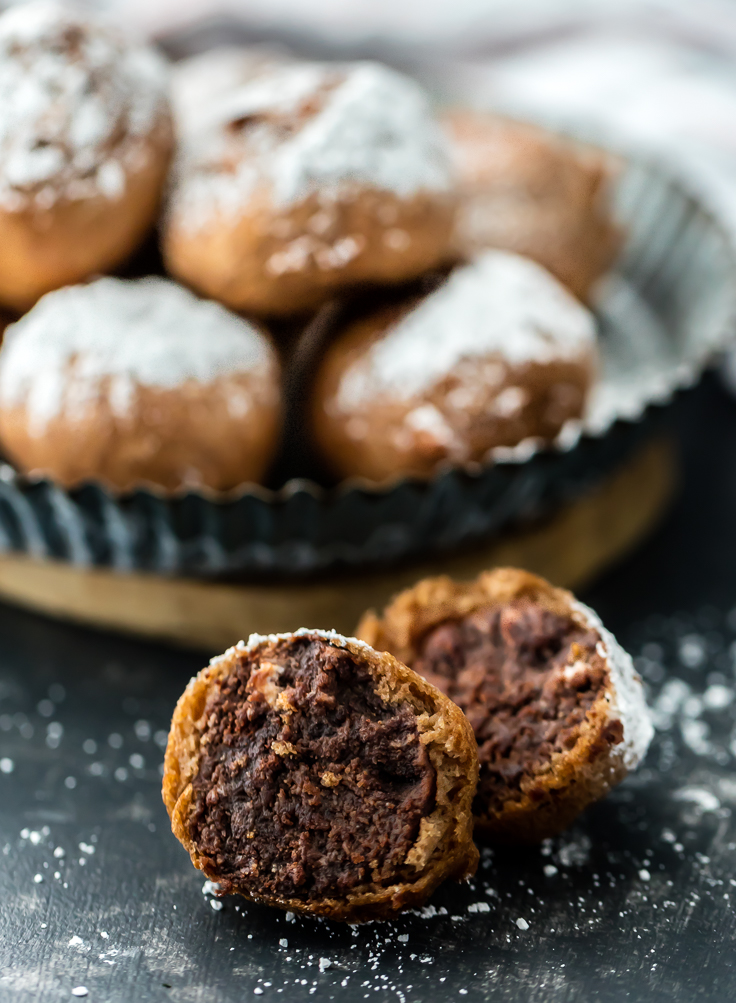 There's no better time to indulge than VDay. If you're in a relationship, it's time to celebrate with sweet treats. If you're single, well then cheers to you! We all deserve a little chocolate on Valentine's Day. Treat yo'self.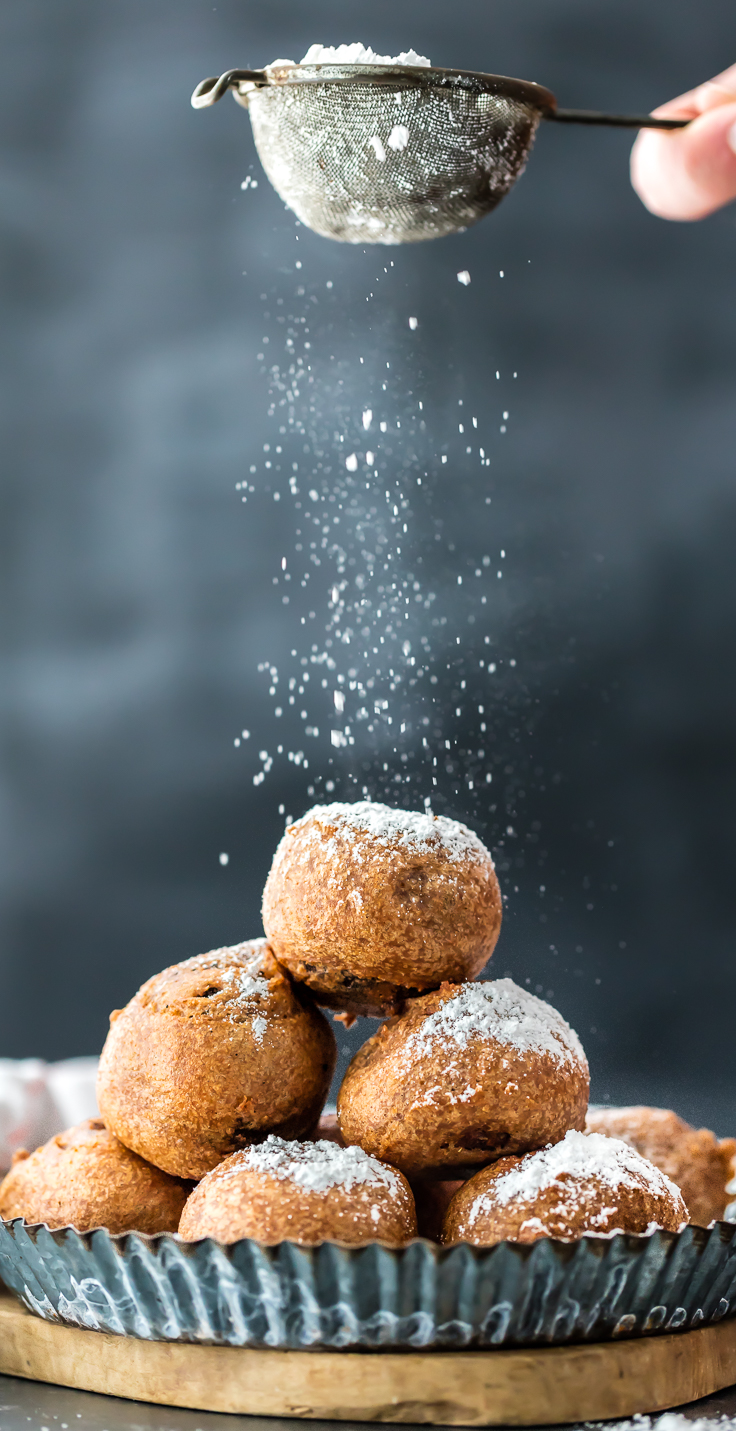 Special thanks for my favorite Valentine and hand model, Pat, for spending his Saturday allowing me to obsess over powdered sugar snow pics!
Enjoy the truffles recipe, loves. <3
BE SURE TO CHECK OUT OUR OTHER FAVORITE VALENTINE'S DAY RECIPES!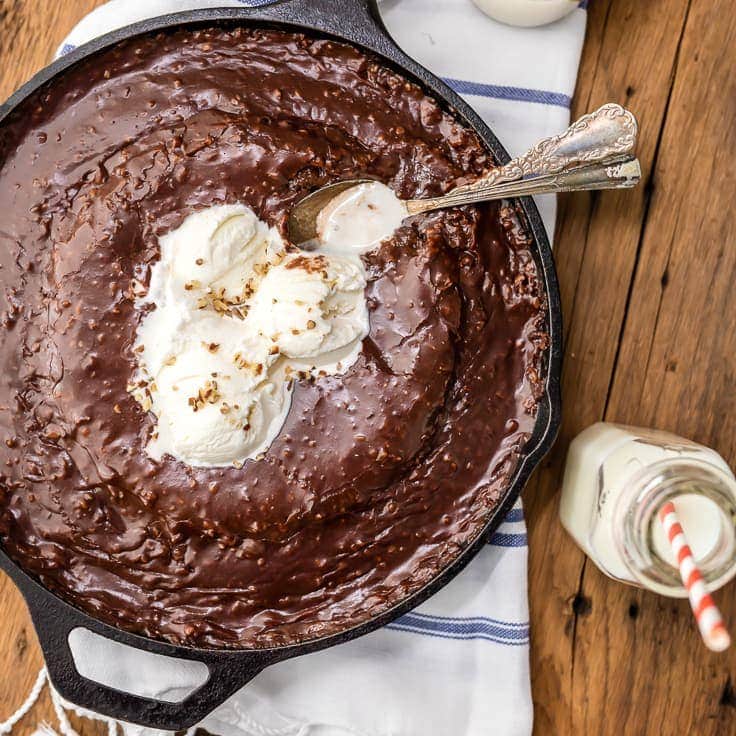 GOOEY TEXAS SHEET CAKE SKILLET