Deep Fried Brownie Bites are an easy and delicious dessert to make with any leftover brownies. Never let brownies go to waste! Make fried leftover brownie truffles instead!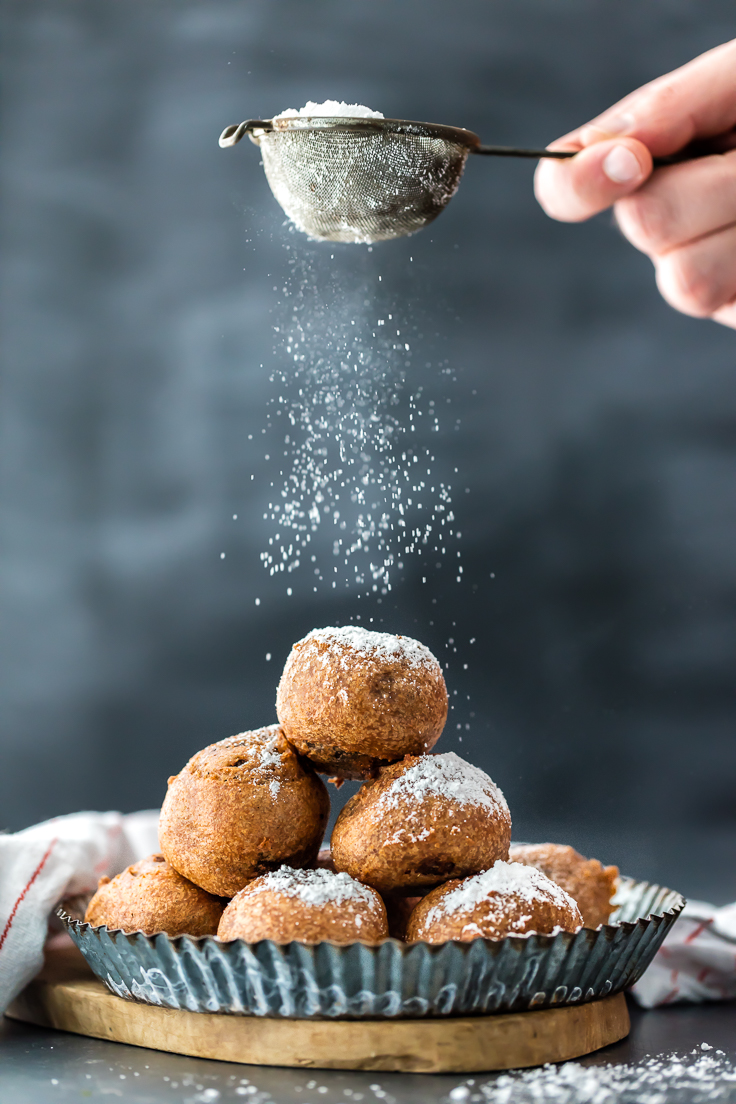 Fried Brownie Bites
What's better than brownies? Deep-fried brownie bites! Use up those leftover brownies to make these tasty brownie truffles.
Next time you find yourself with some leftover brownies, don't waste them! Use them to make these amazing Deep Fried Brownie Bites instead!
I like making homemade brownies every now and then, but sometimes it's hard to eat them all while they're still fresh and moist…Okay, it's never really that hard to eat them all, but sometimes you just end up with leftover brownies anyways. And I decided that brownies CAN NEVER go to waste. There must be something productive we can do with them to make them new again.
And that's when I came up with the greatest idea ever: fry them up into little bite-sized brownie balls. Yum! These fried leftover brownie truffles are the perfect little dessert, especially once you top them with some powdered sugar.
Make these Deep Fried Brownie Bites next time you have some extra brownies. They make a great little Valentine's Day treat!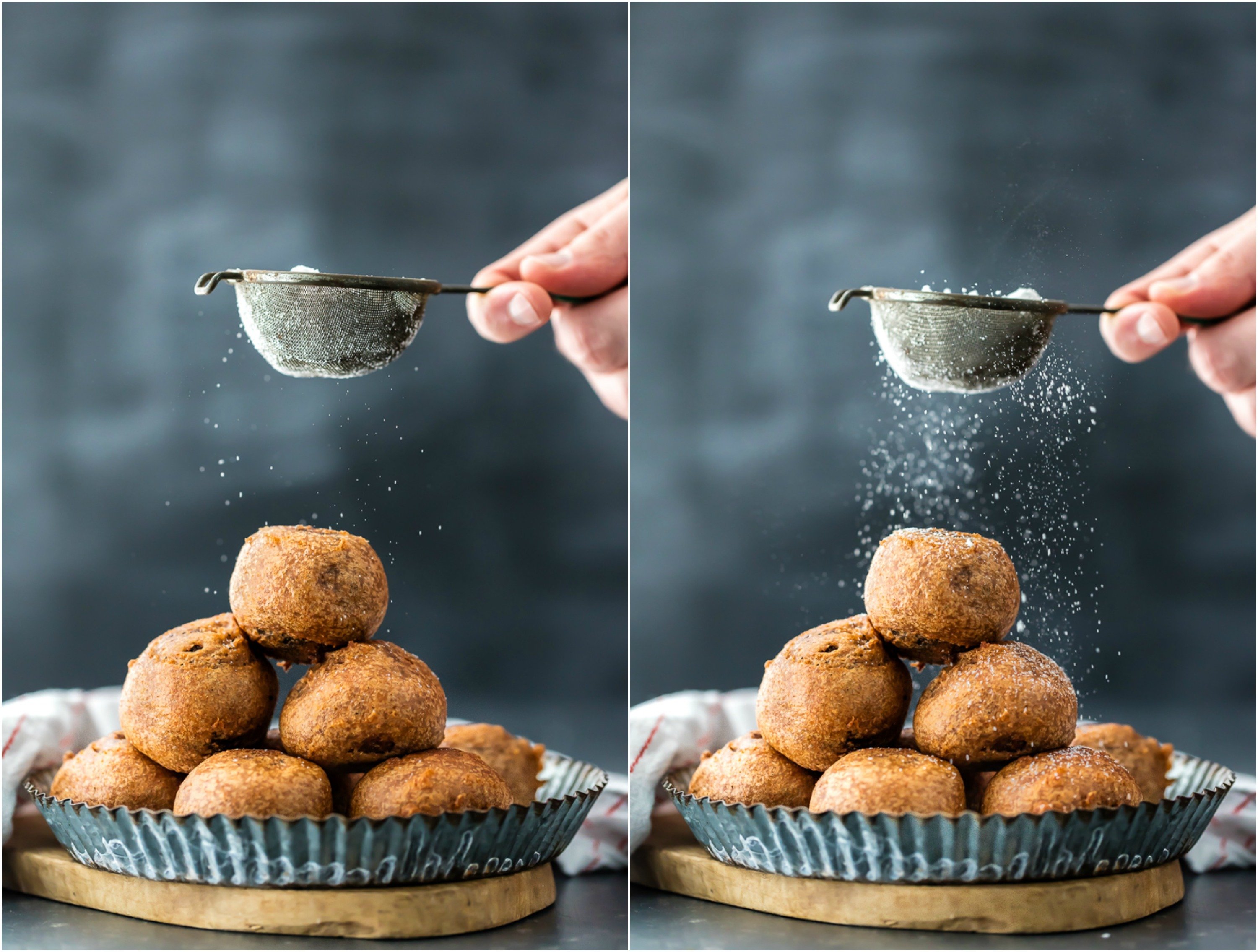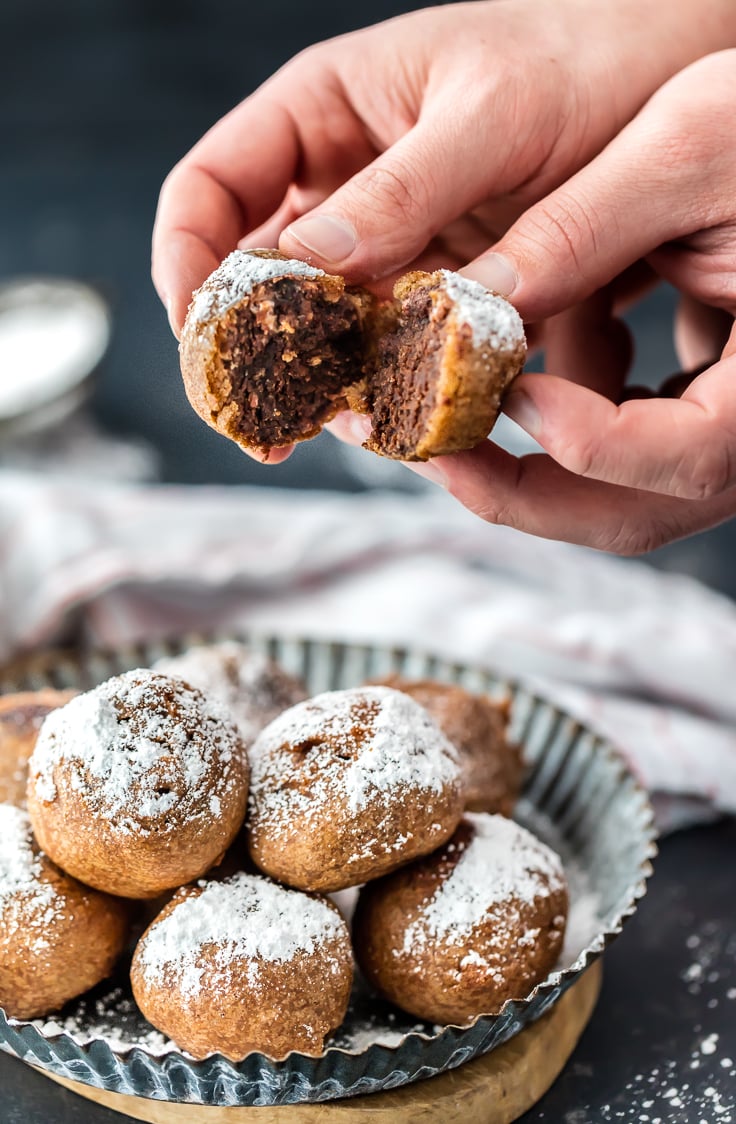 Deep-Fried Leftover Brownie Truffles
I recently found myself with tons of extra brownies after recipe testing for some great recipes, and with only two of us in the house, we had tons of leftovers. Instead of just throwing them out or letting them go to waste (I hate wasting food!), I wanted to find a new way to eat them. These Fried Brownie Bites seemed like they were worth a try!
They turned out beautifully! Just take your leftover brownies, form them into little balls, and fry! These Deep Fried Leftover Brownie Truffles are ooey-gooey goodness; just perfect for Valentine's Day. I dare you to eat just one! That topping of powdered sugar really is the perfect finishing touch too. Yum!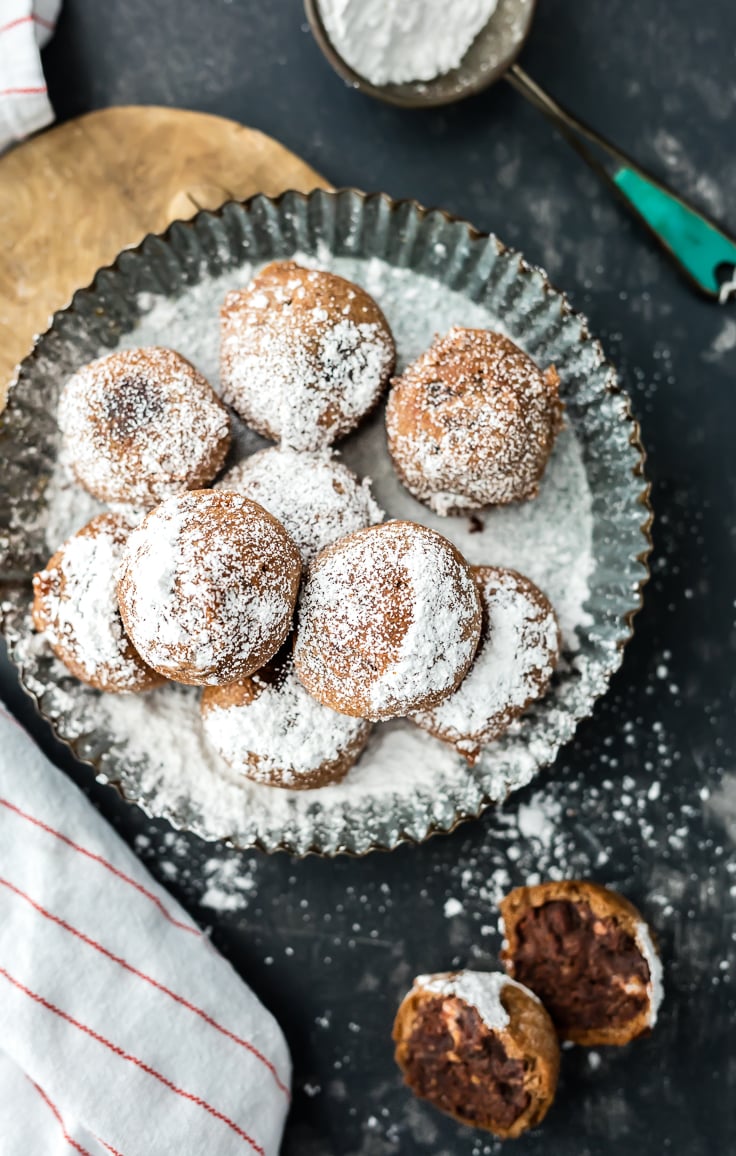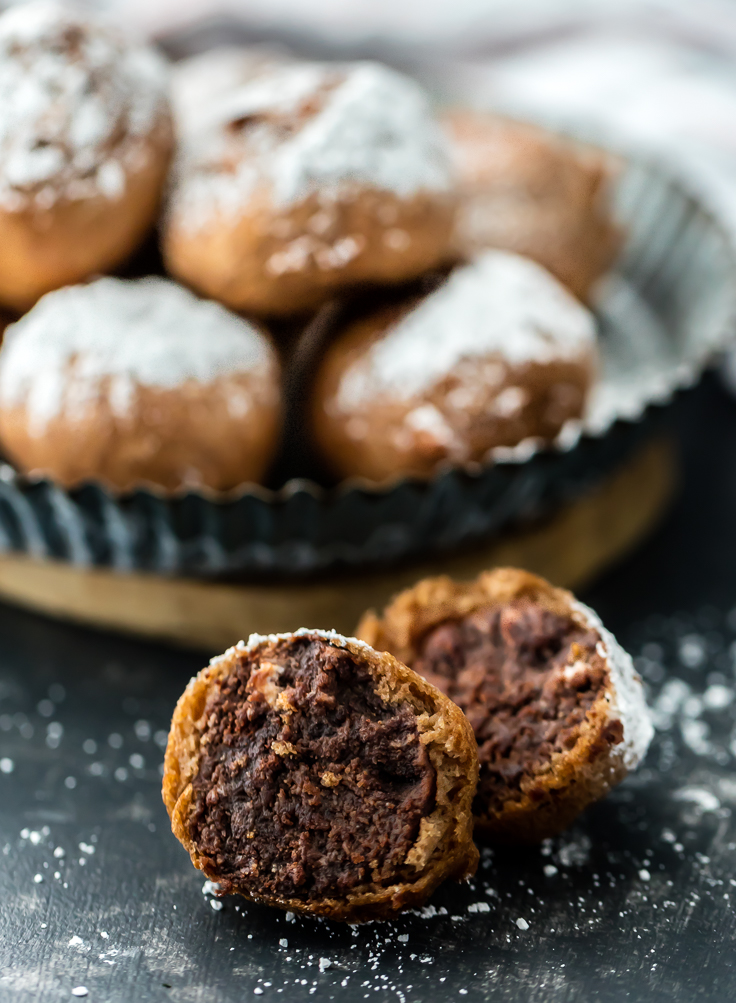 How to Make Fried Brownie Bites
These deep-fried brownie bites are like the perfect little brownie truffles. They're easy to make, and it's an easy way to use up extra brownies.
This recipe requires you to start with some brownies already made and ready to go. So if you don't have leftover brownies, why not try out my delicious Homemade Brownies (made from scratch!), enjoy those, and then save a few for this recipe.
How to Make Fried Brownie Truffles:
Use your hands to crush up your leftover brownies into small pieces.
Then mix the brownie pieces together with cream cheese and chocolate chips.
Roll the brownie mixture into 1-inch balls, place them on a baking sheet, and then freeze them for at least 30 minutes.
When you're ready to fry them up, heat canola oil in a dutch oven on the stovetop. The oil should reach 350°F before frying.
Whisk together flour, sugar, cocoa powder, baking powder, salt, egg, and soda water to make the batter while the oil heats up.
Coat each brownie ball in the batter, and carefully place in the oil. Fry 3-4 at a time. Each one should take about 2 minutes to get crispy on the outside.
Use a slotted spoon to remove the brownie bites from the oil, and repeat the process with the rest.
Once you're done, just sprinkle some powdered sugar over them and serve warm. These little fried brownie truffles are just so delicious!
Valentine's Day Dessert Recipes
There's no better time to indulge than Valentine's Day, and these fried brownie bites are perfect for the occasion! What a fun Valentine's Day Dessert idea! Here are some other VDay favorites: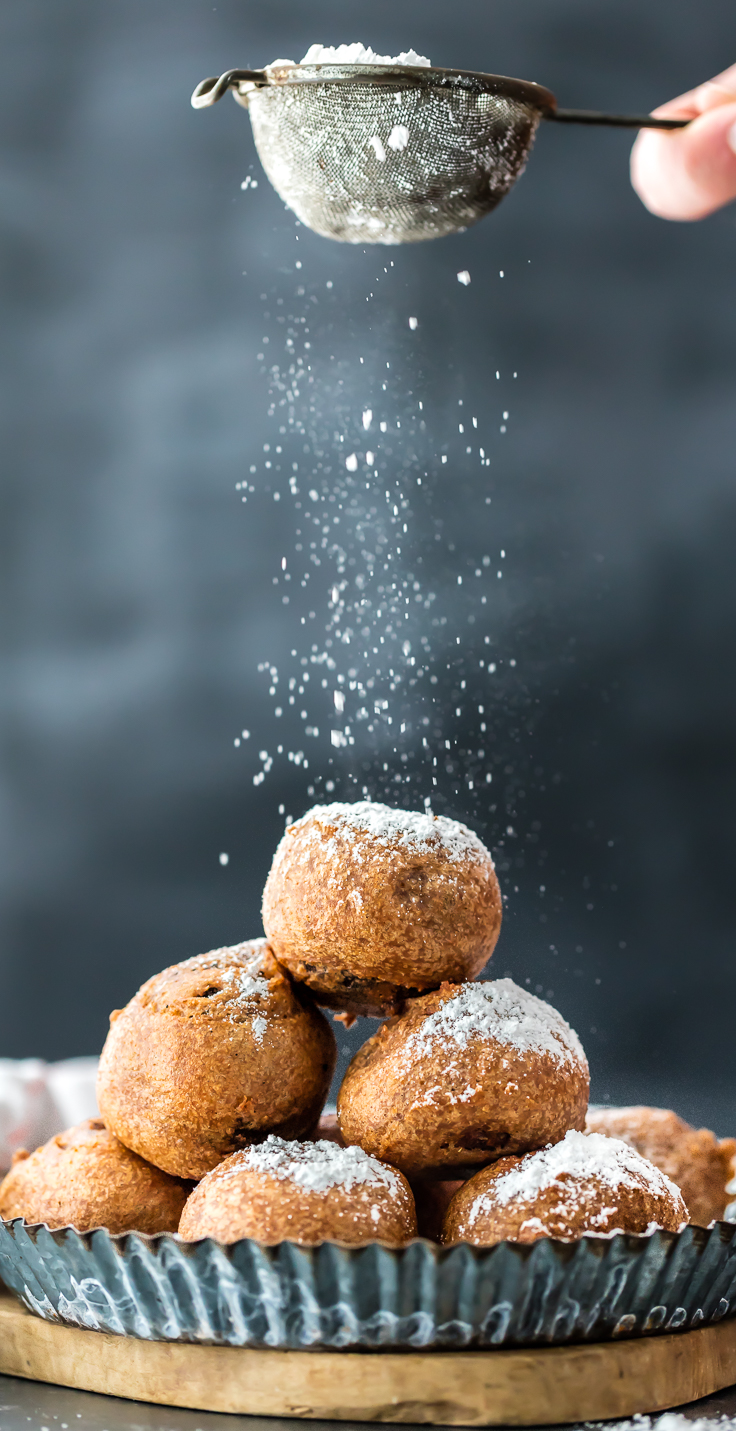 There's nothing not to love here. Enjoy these amazing Deep Fried Brownie Bites!
See the recipe card below for details on how to make Deep Fried Brownie Bites. Enjoy!
If you like these leftover brownie truffles, try these other chocolate desserts: