Decadent desserts are the kind that make your mouth water, merely by looking at them. Here are 34 rich and decadent dessert recipes for you to try!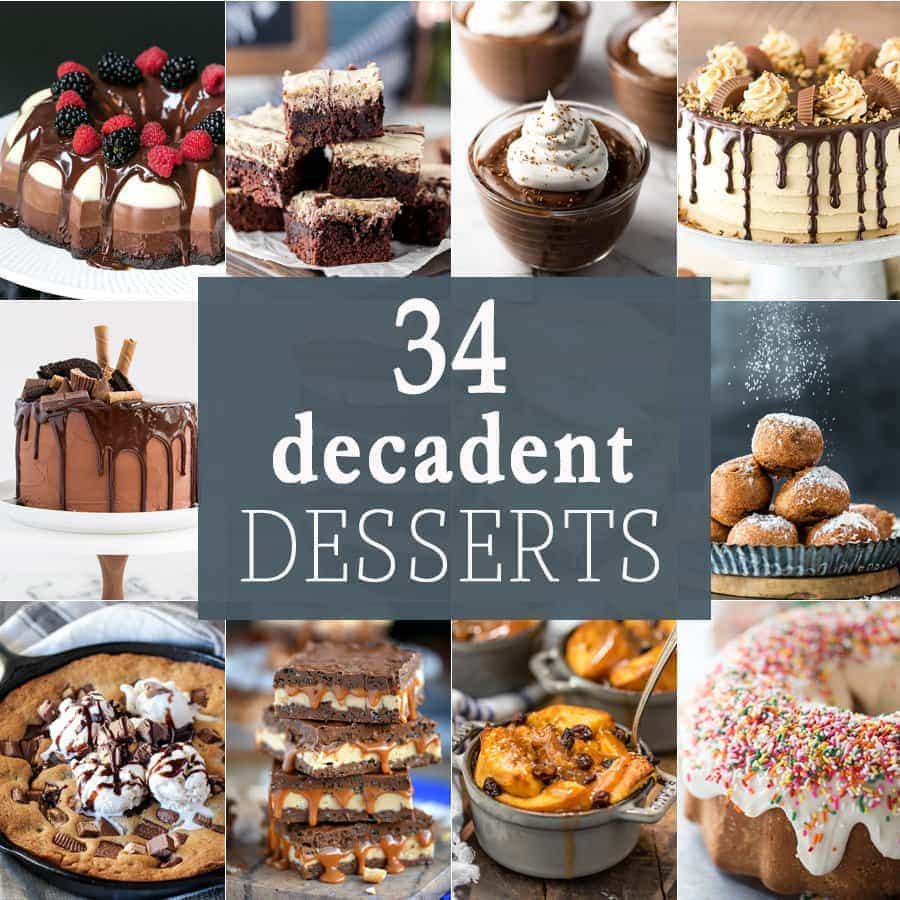 Hi there! It's Maryanne from The Little Epicurean. Last week, we talked about healthier desserts. Today, we're exploring the opposite side of the spectrum. Say hello to these 34 decadent desserts! At the end of a long week, there's nothing I crave more than a rich, chocolatey, over the top treat. From brownies and cheesecakes to puddings and truffles, you're sure to find a dessert fit for all cravings.
Enjoy these decadent desserts!
Fried Brownie Truffle Bites | The Cookie Rookie ; These fried brownie truffles will blow your mind! Talk about a crowd pleaser!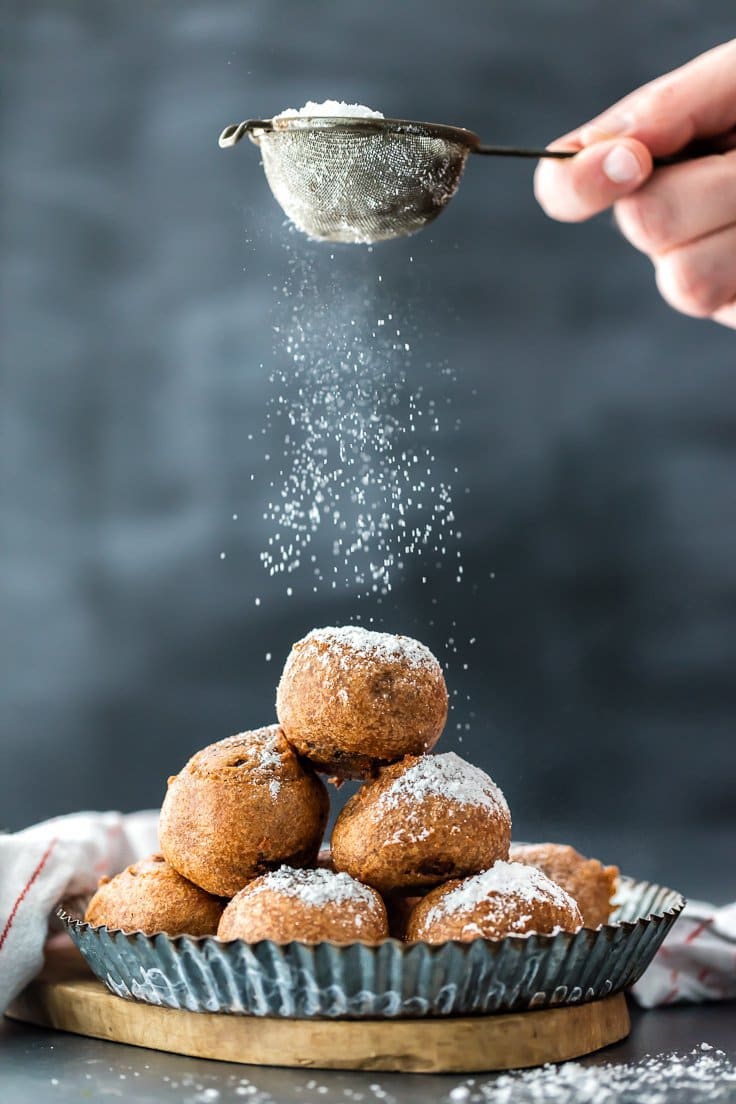 Brownie Milkshake | The Little Epicurean ; Is there anything better than ice cream and brownies?? I don't think so. Put it all in a milkshake and you're really in business!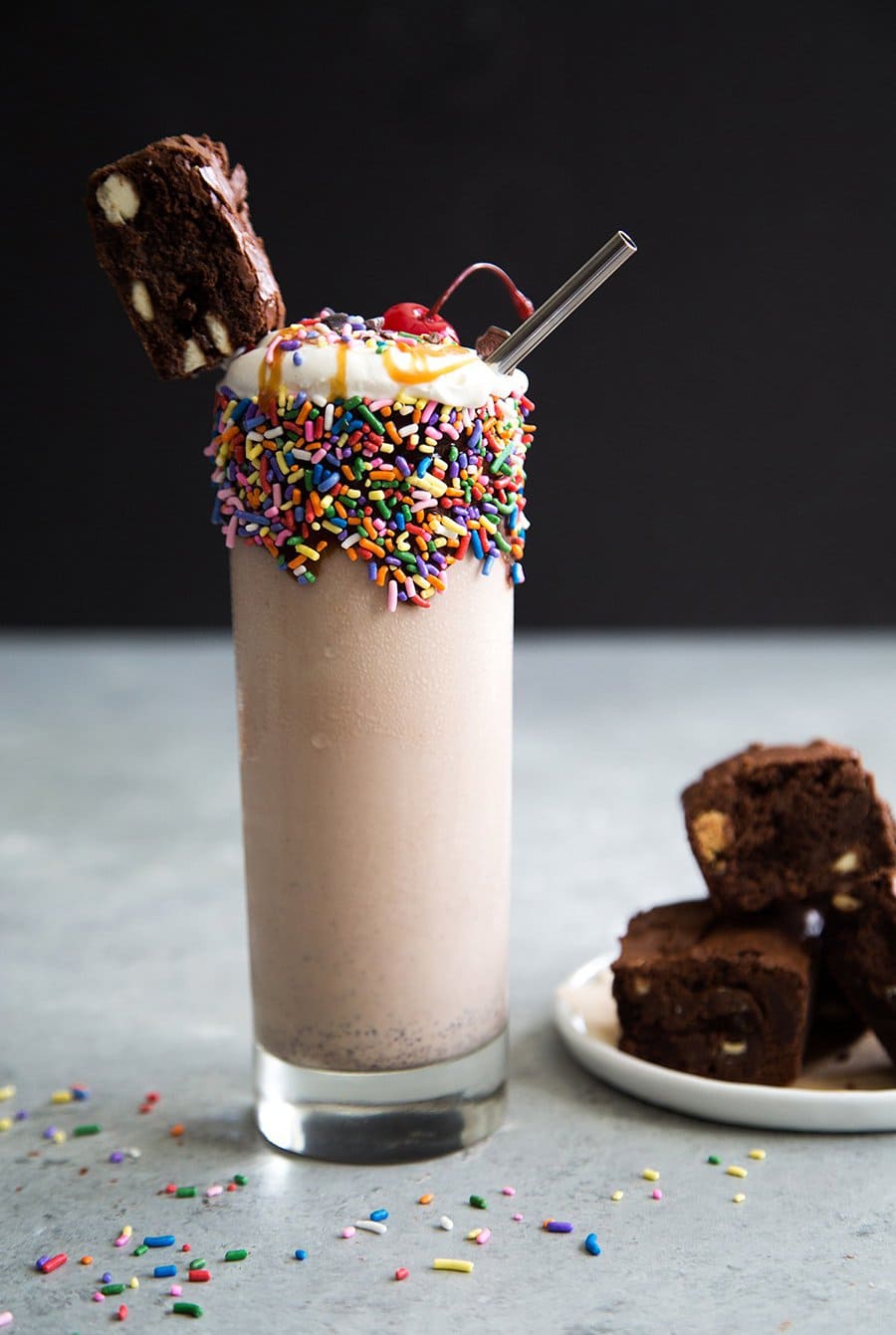 Candy Bar Skillet Cookie | Celebrating Sweets ; Candy bars AND cookies?! Sign me up! This Skillet Cookie is second to none. I NEED!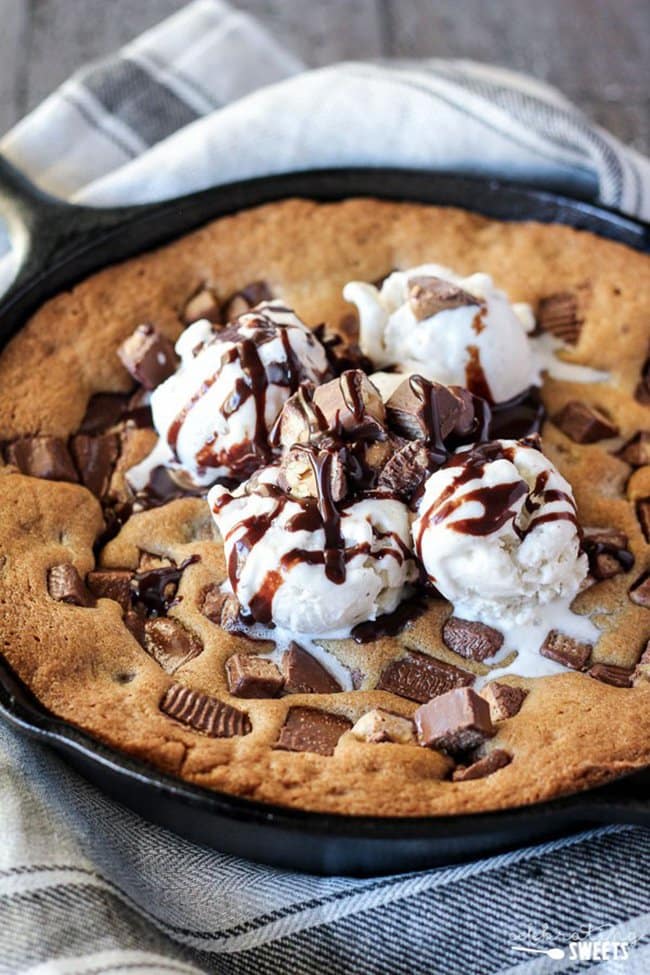 Caramel Cream Cheese Brownies | The Cookie Rookie ; These decadent brownies are topped with a delicious cream cheese layer. Welcome to your new favorite brownie recipe!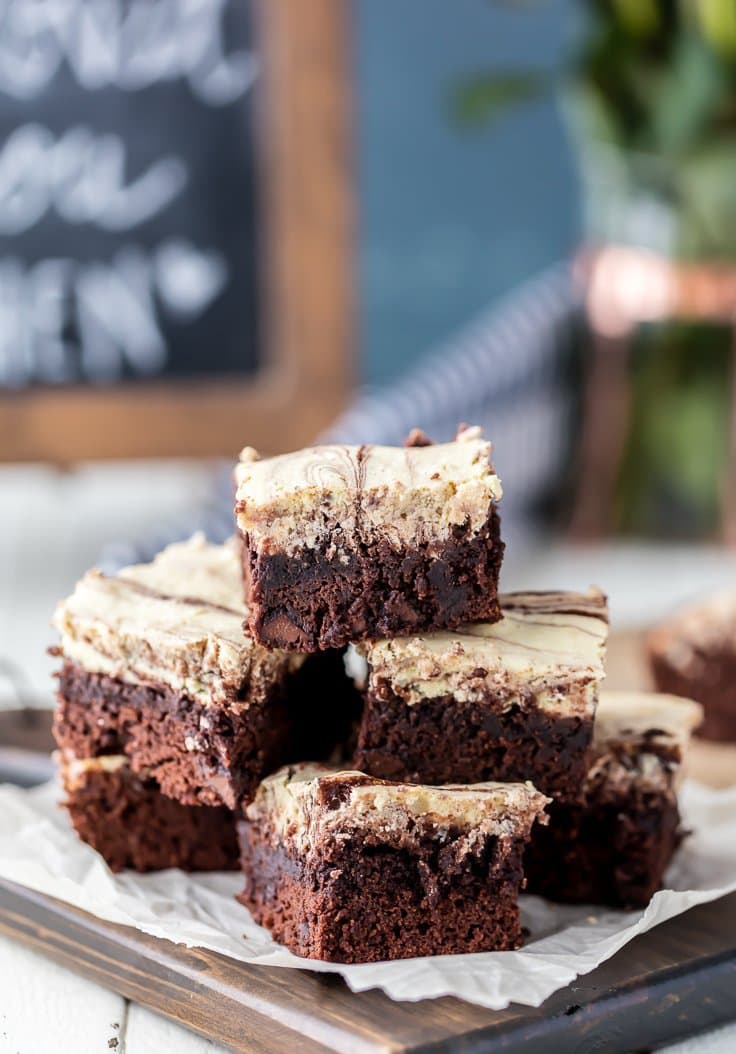 Peanut Butter Chocolate Layer Cake | Life, Love, and Sugar ; This GORGEOUS cake has layers of chocolate and peanut butter. Need I say more?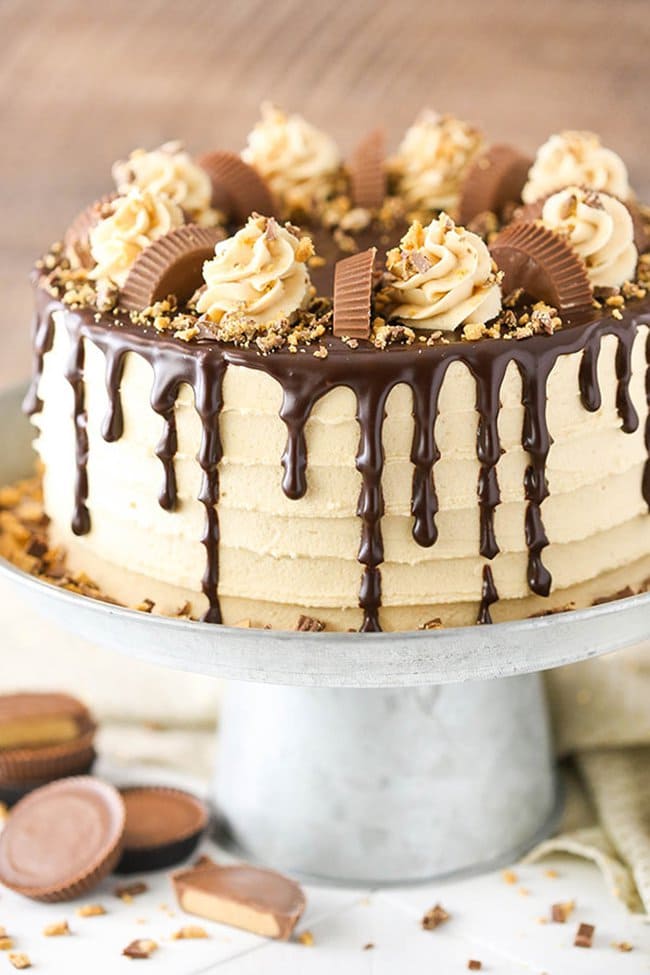 Cookies and Cream Rolls | The Little Epicurean ; OMG. I thought I loved regular cinnamon rolls until I saw these Cookies and Cream Rolls. WOW WOW WOW.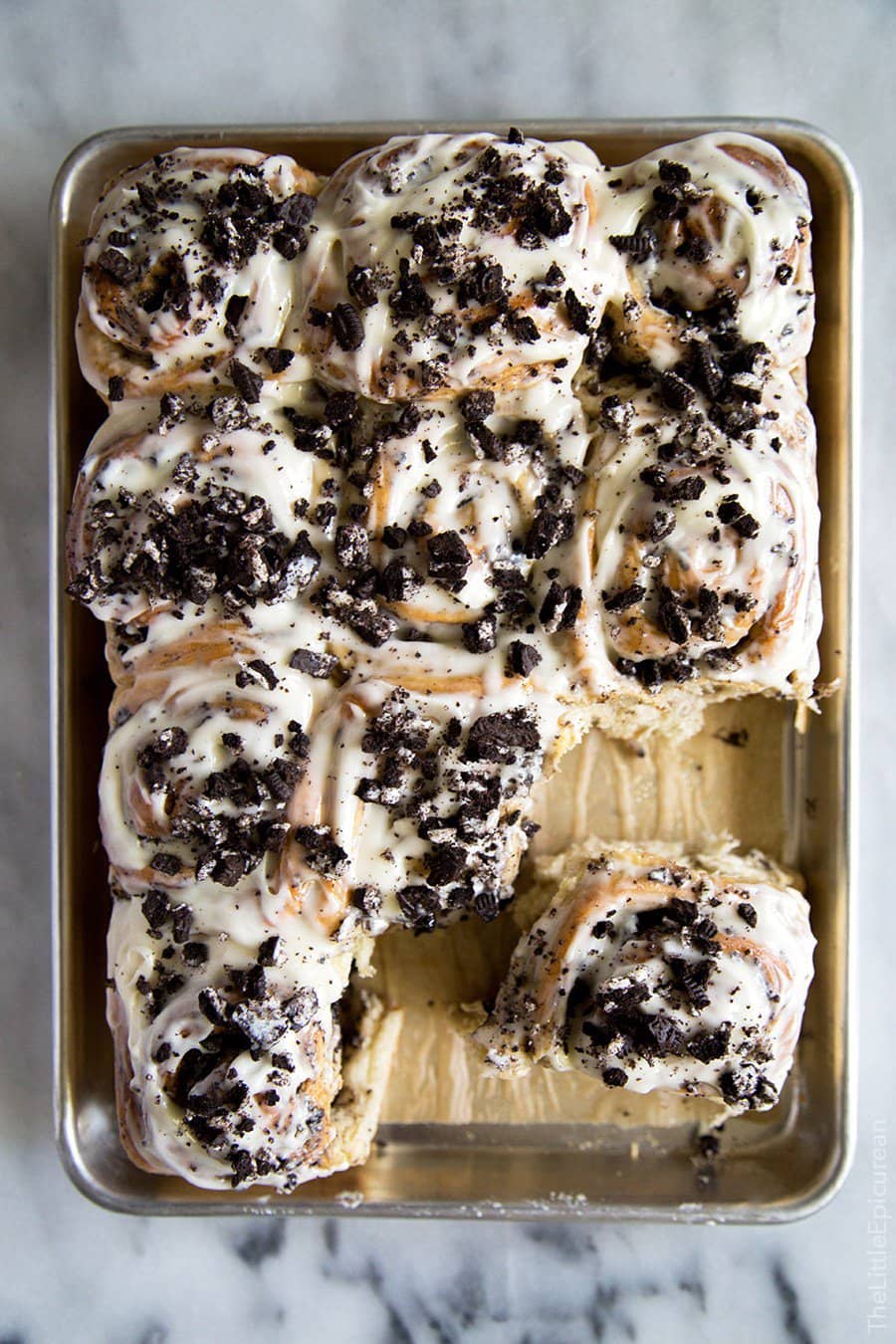 Red Velvet Dessert Lasagna | The Cookie Rookie ; "Lasagna" can have a lot of meanings. This beautiful dessert version happens to be flavored like red velvet cake. Delicious insanity.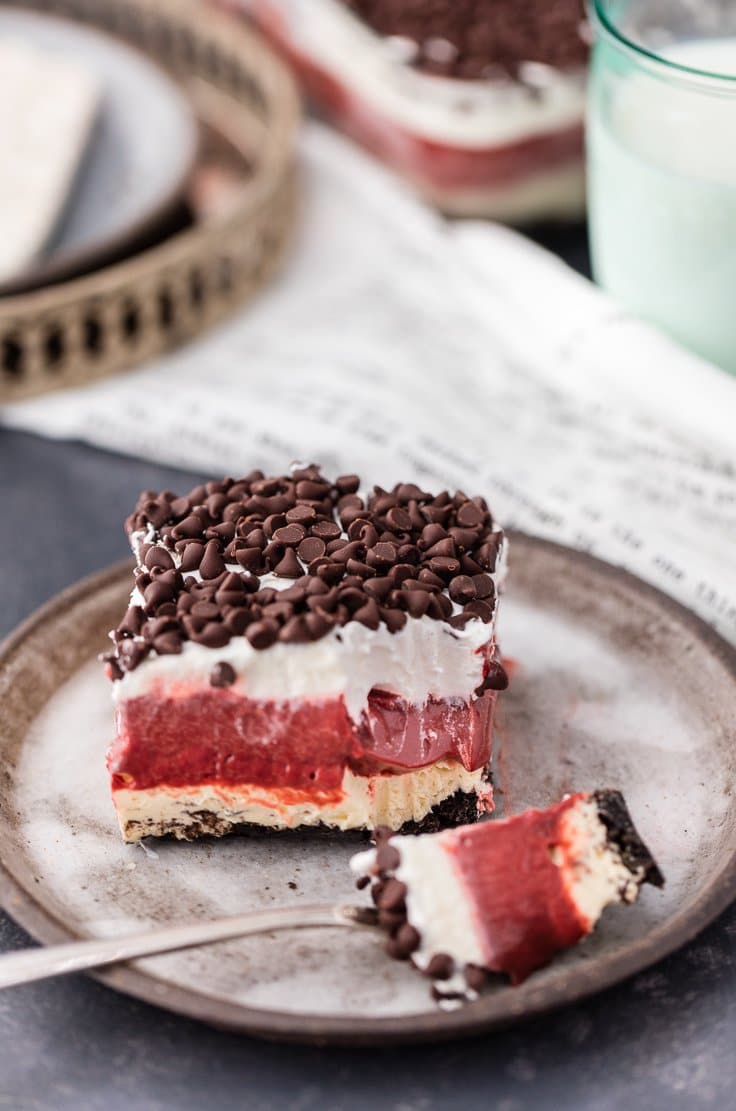 No Bake Three Chocolate Cake | Cooking LSL ; I'm all about cakes I don't actually have a cook. Especially when they have three types of chocolate inside. Cannot wait to taste!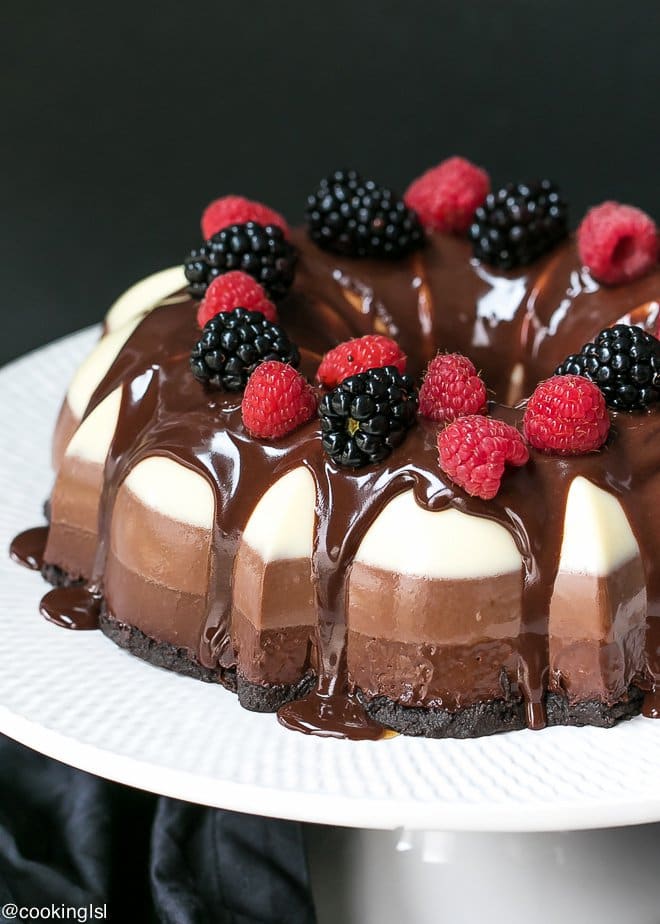 Frosted Sugar Cookie Bundt Cake | Lemons for Lulu ; Nothing makes a person happier than a frosted sugar cookie. Make it into bundt cake form and now you're really talking. Isn't that so cute?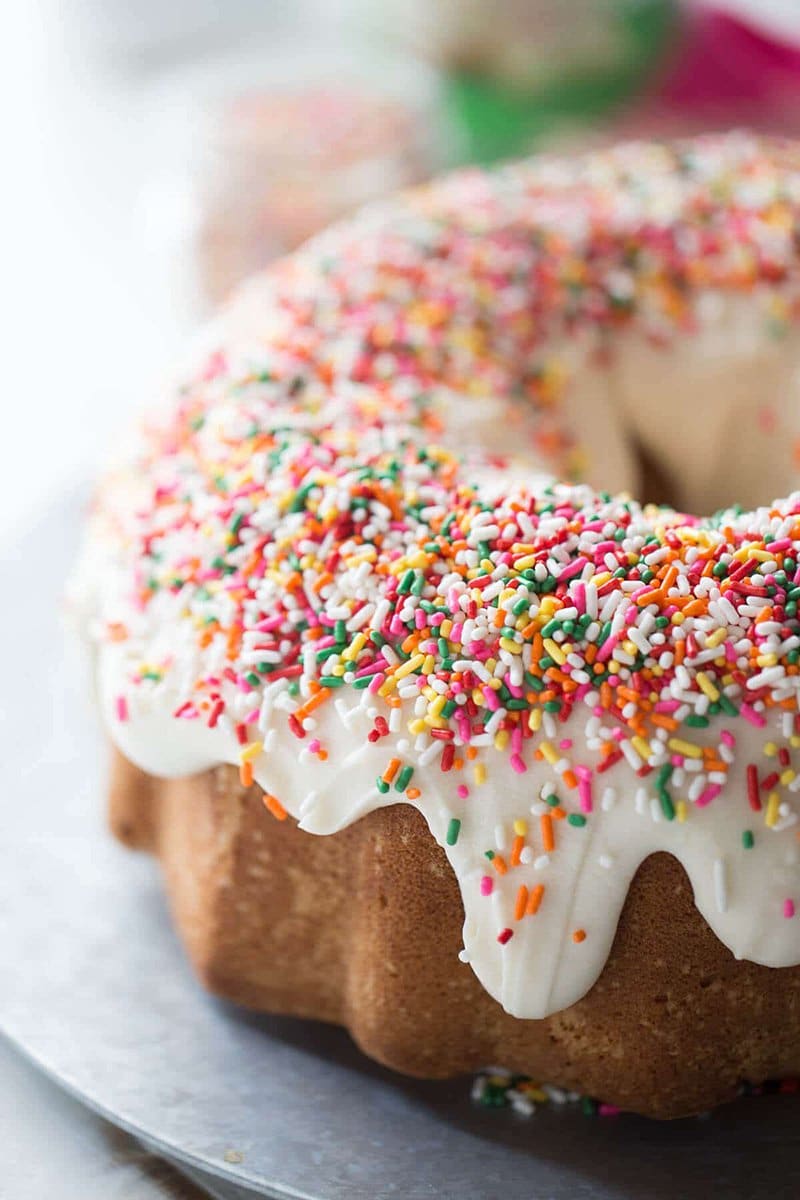 Irish Bread Pudding with Whiskey Caramel Sauce | The Cookie Rookie ; If you're in the mood to be high brow, these bread puddings are just the thing. Cute, tasty, and topped with whiskey caramel. Yes ma'am!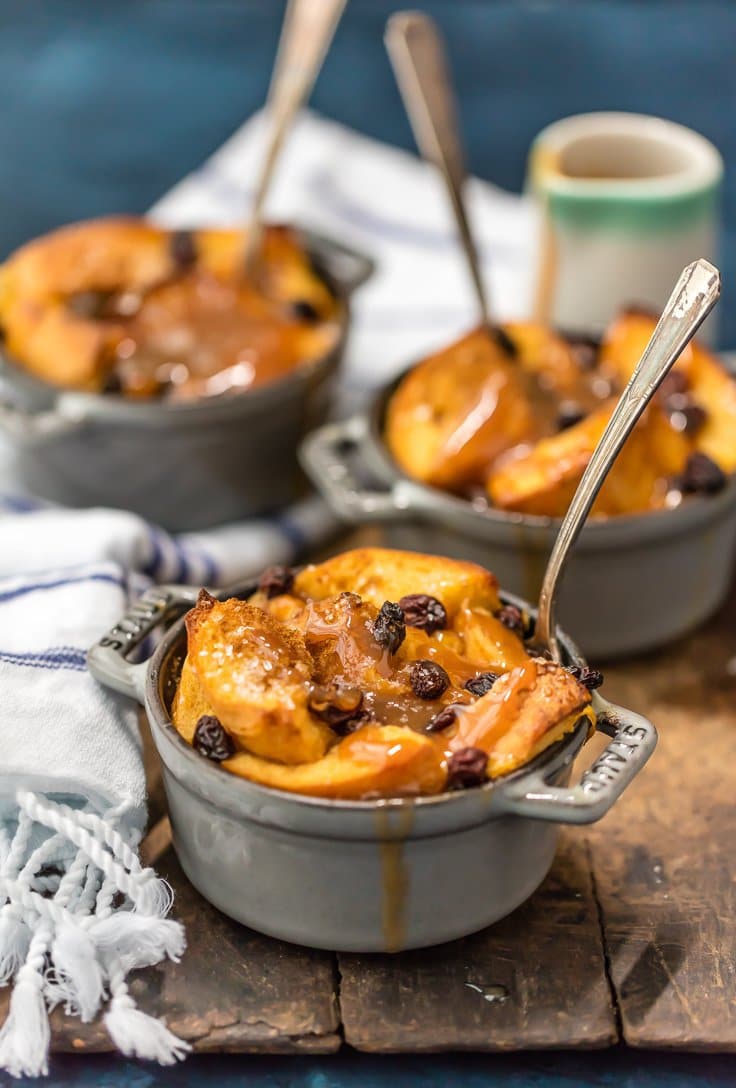 Cookie Butter Cheesecake Bites | The Little Epicurean ; Cookie Butter AND Cheesecake! It's a match made in Heaven. Am I right?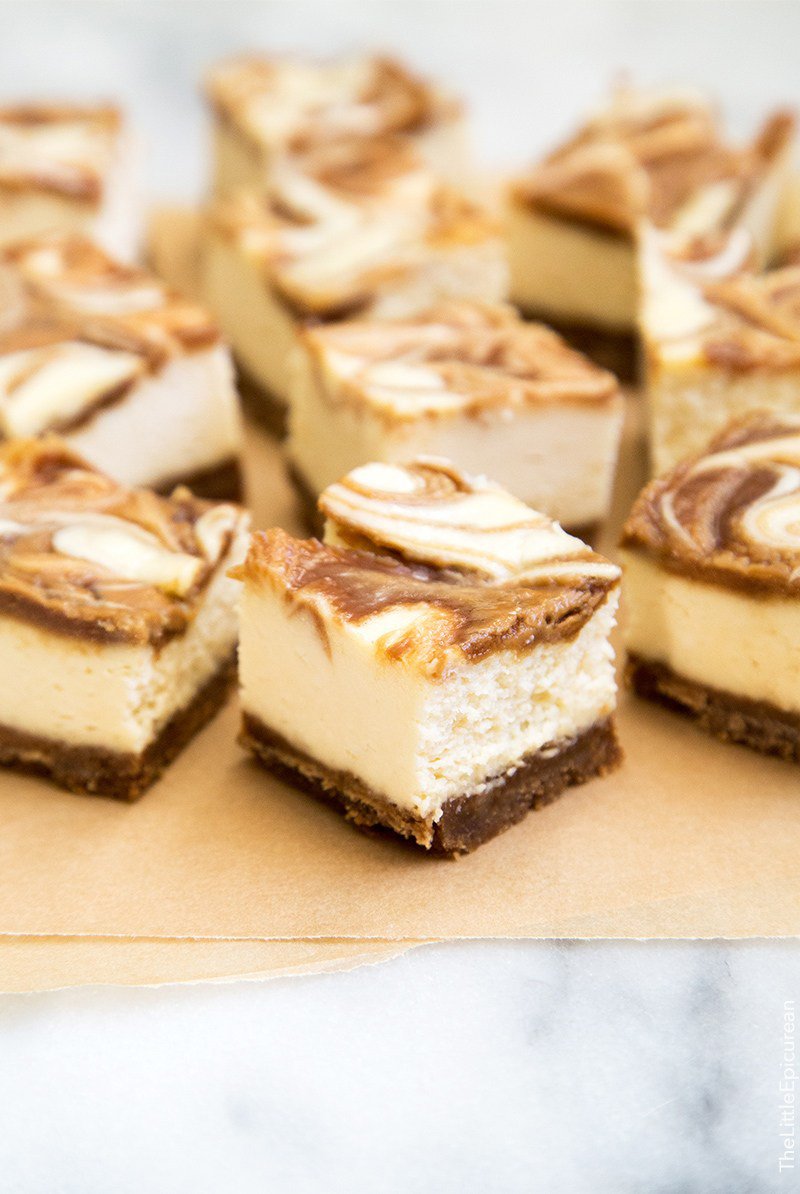 4 Ingredient Chocolate Avocado Truffles | Eating Bird Food ; I'm going to tell myself these chocolate avocado truffles are VERY healthy. I mean, they're made with avocados! My kind of dessert.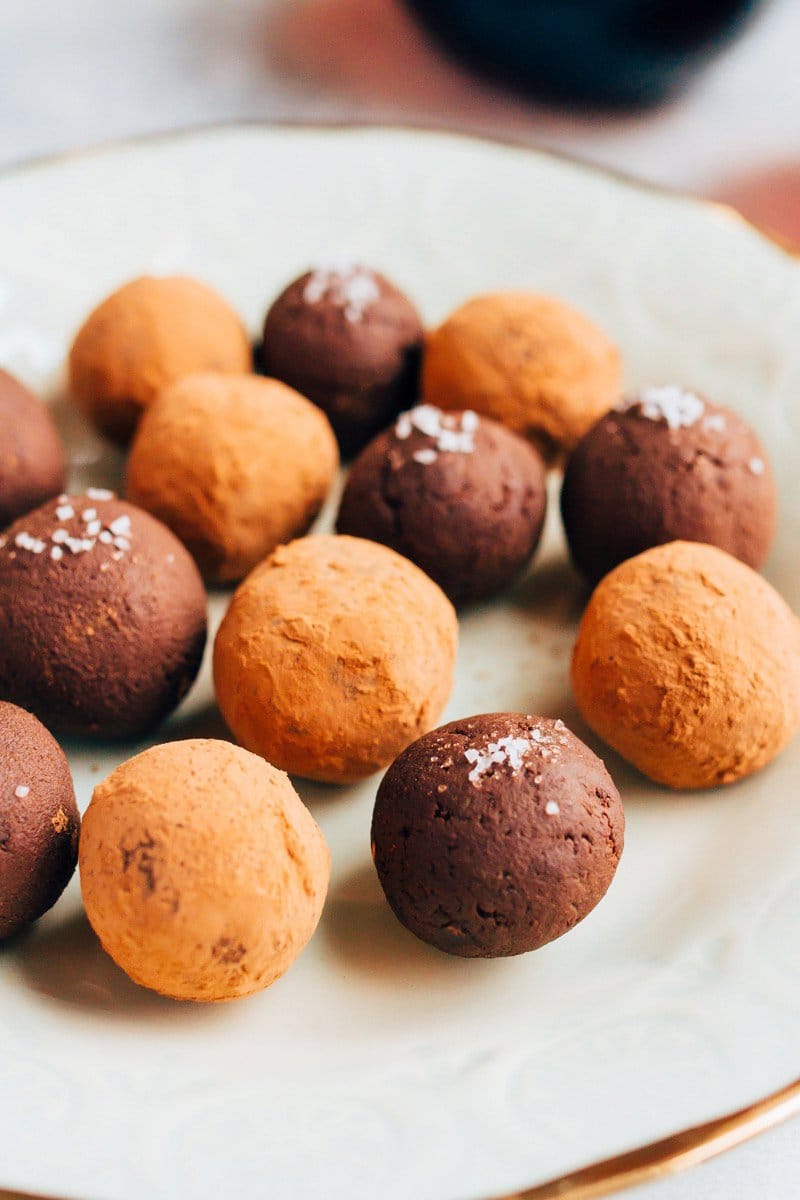 Sticky Toffee Pudding Poke Cake | The Cookie Rookie ; This was our favorite dessert in London, turned into a poke cake. Amazing!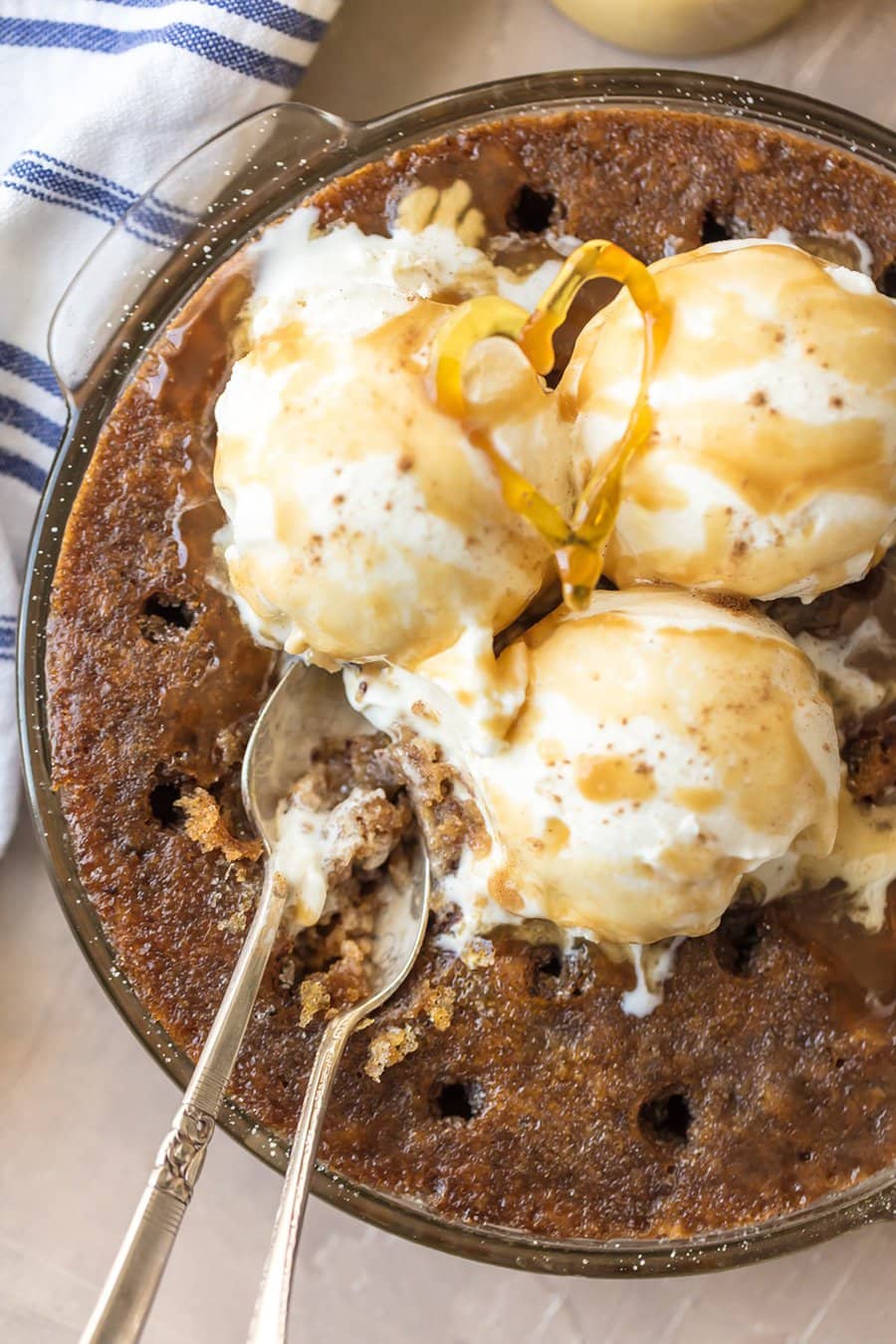 Peanut Butter Cup Stuffed S'mores Brownies | Melanie Makes ; Brownies are one thing…Brownies stuffed with peanut butter cups AND s'mores?! Mind blown.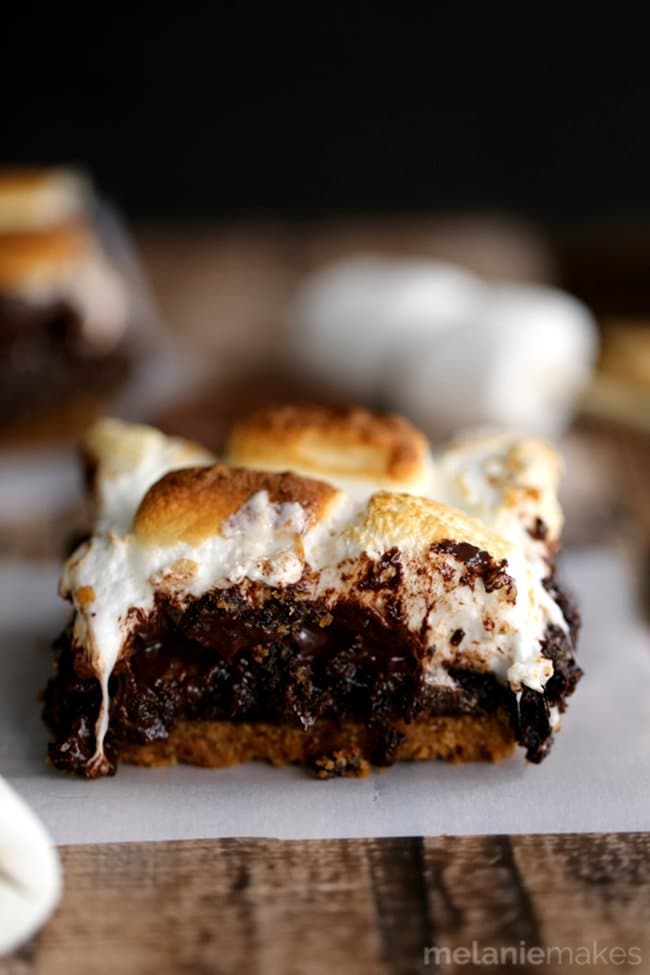 Flourless Chocolate Pistachio Pear Naked Cake | Cotter Crunch ; This cake is pretty and unique. You're sure to wow the crowds with this one!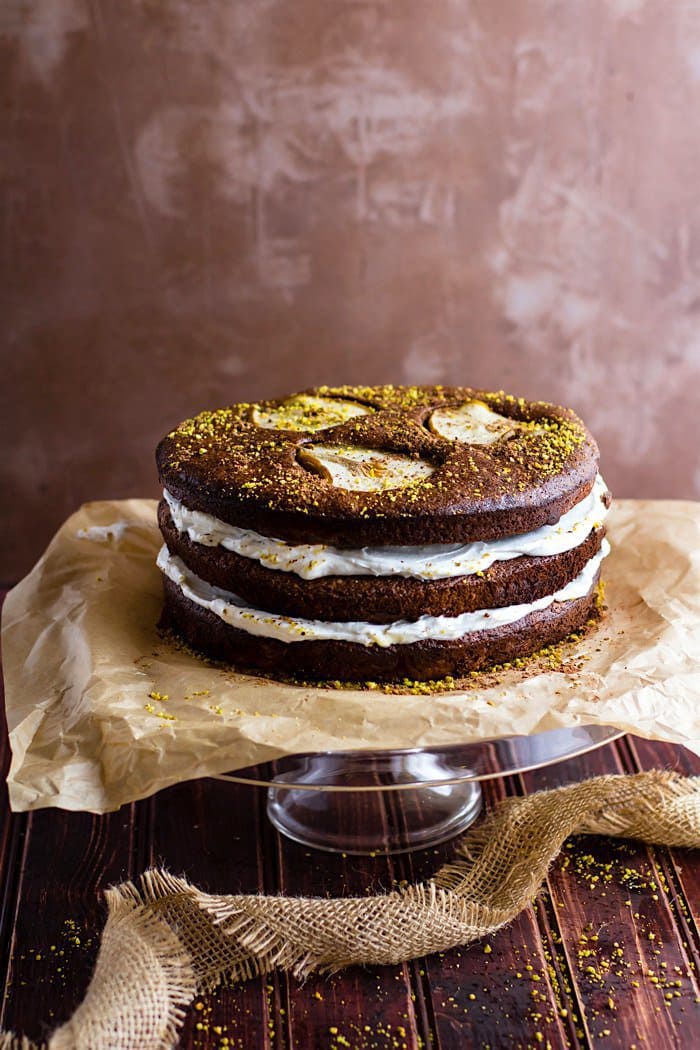 Gooey Texas Sheet Cake Skillet | The Cookie Rookie ; We all love a good Texas Sheet Cake…now you can make it quick and easy in a skillet! Top it with some ice cream and eat it right then and there. DELISH!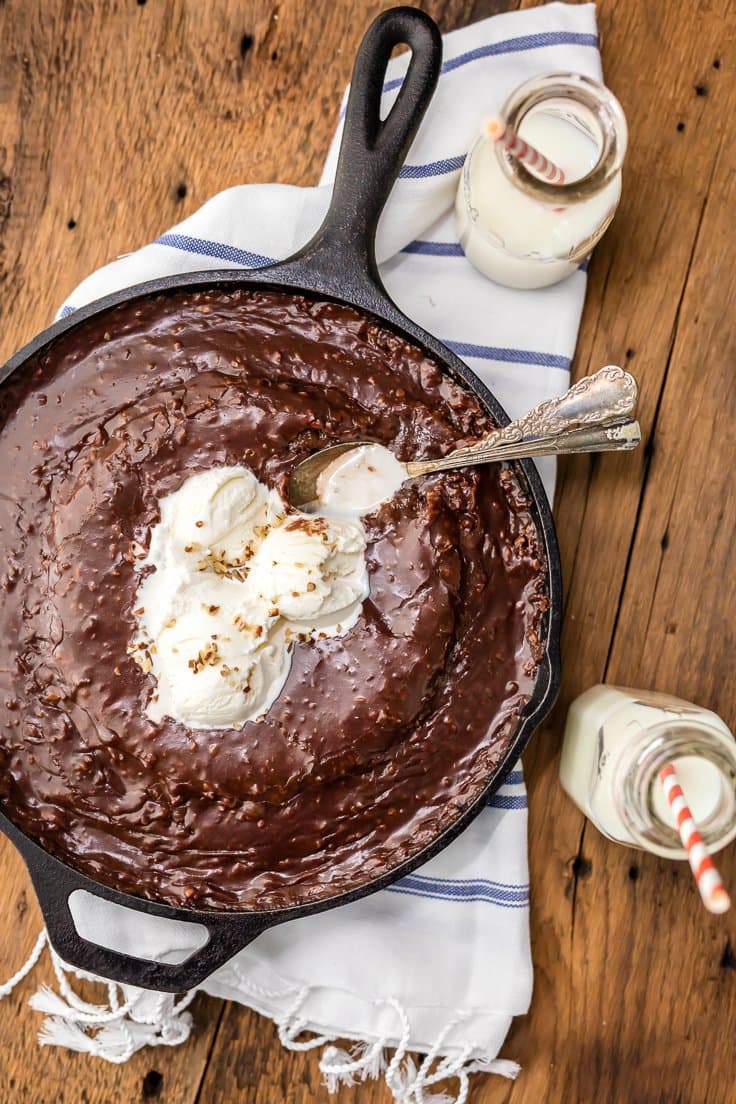 Banana Pudding Cheesecake Blondies | Grandbaby Cakes ; Talk about comfort food! Cheesecake Blondies? Sign me up.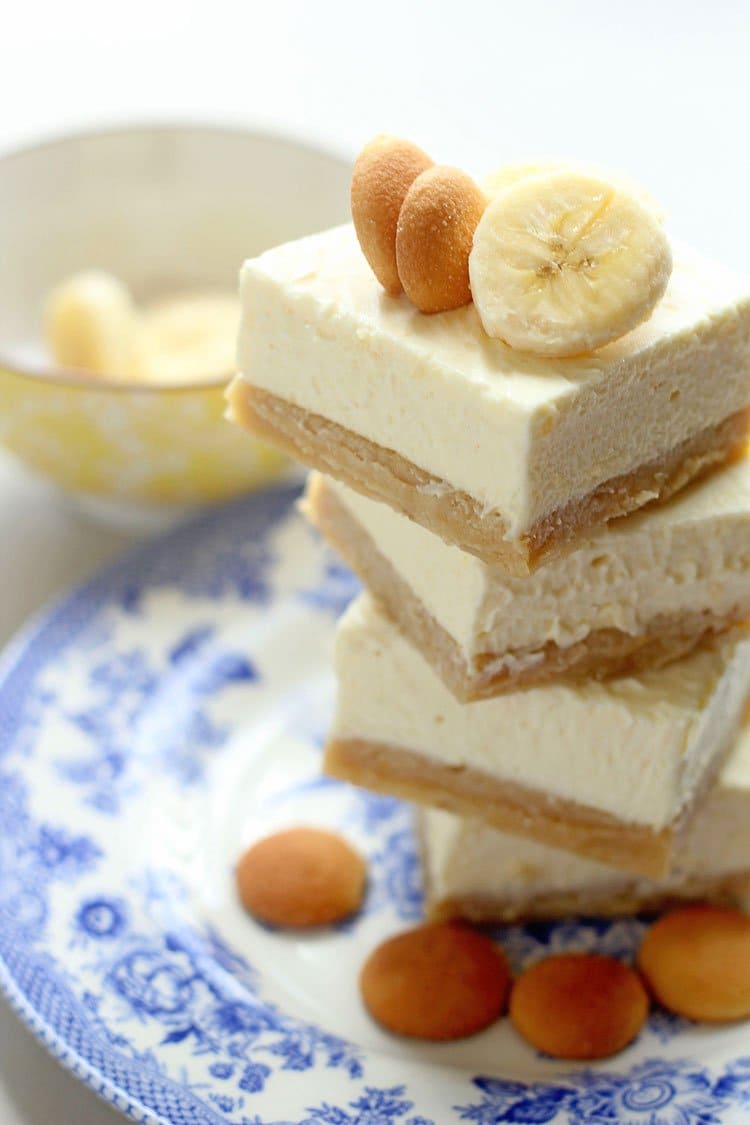 Death by Chocolate Cake | The Little Epicurean ; Someday when I'm old and grey I hope to die by chocolate. Doesn't everyone?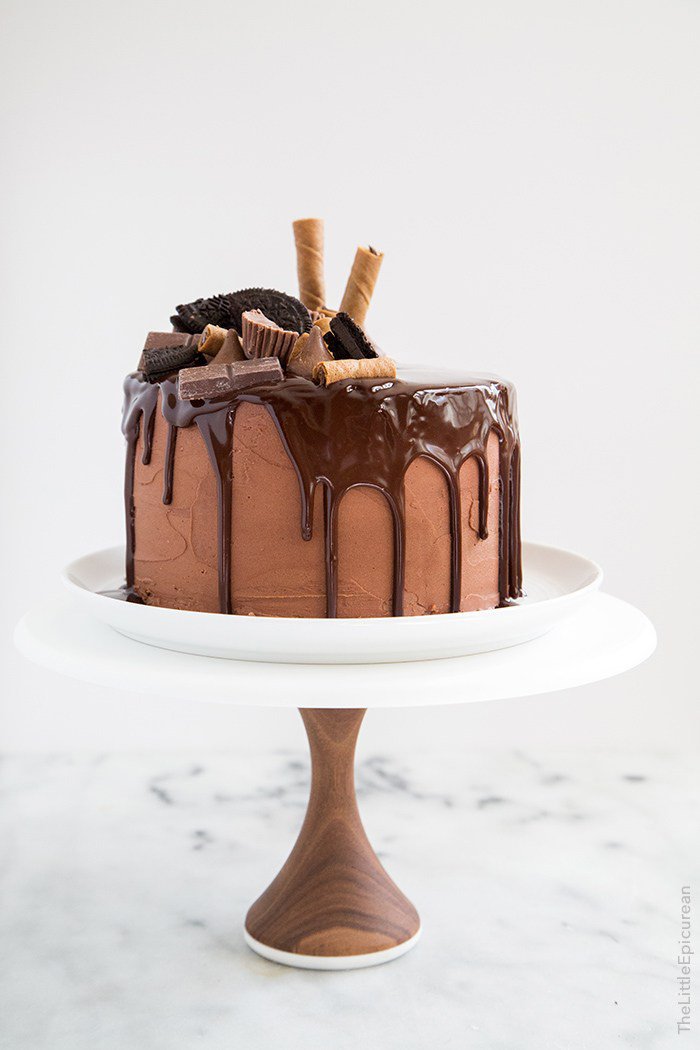 Nutella Cheesecake | Baked by an Introvert ; I am a huge huge fan of nutella cheesecake. The flavors are out of this world. Doesn't think look divine?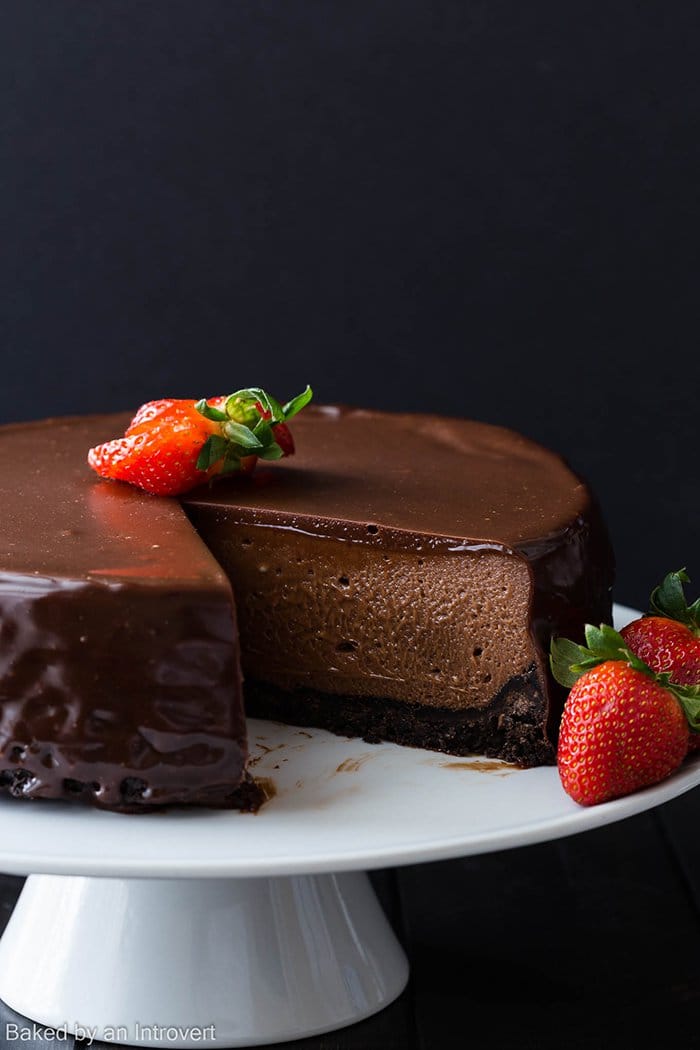 One Bowl Vegan Dark Chocolate Salted Caramel Brownies | Cotter Crunch ; Salted Caramel has been my jam for years. These brownies look out of this world!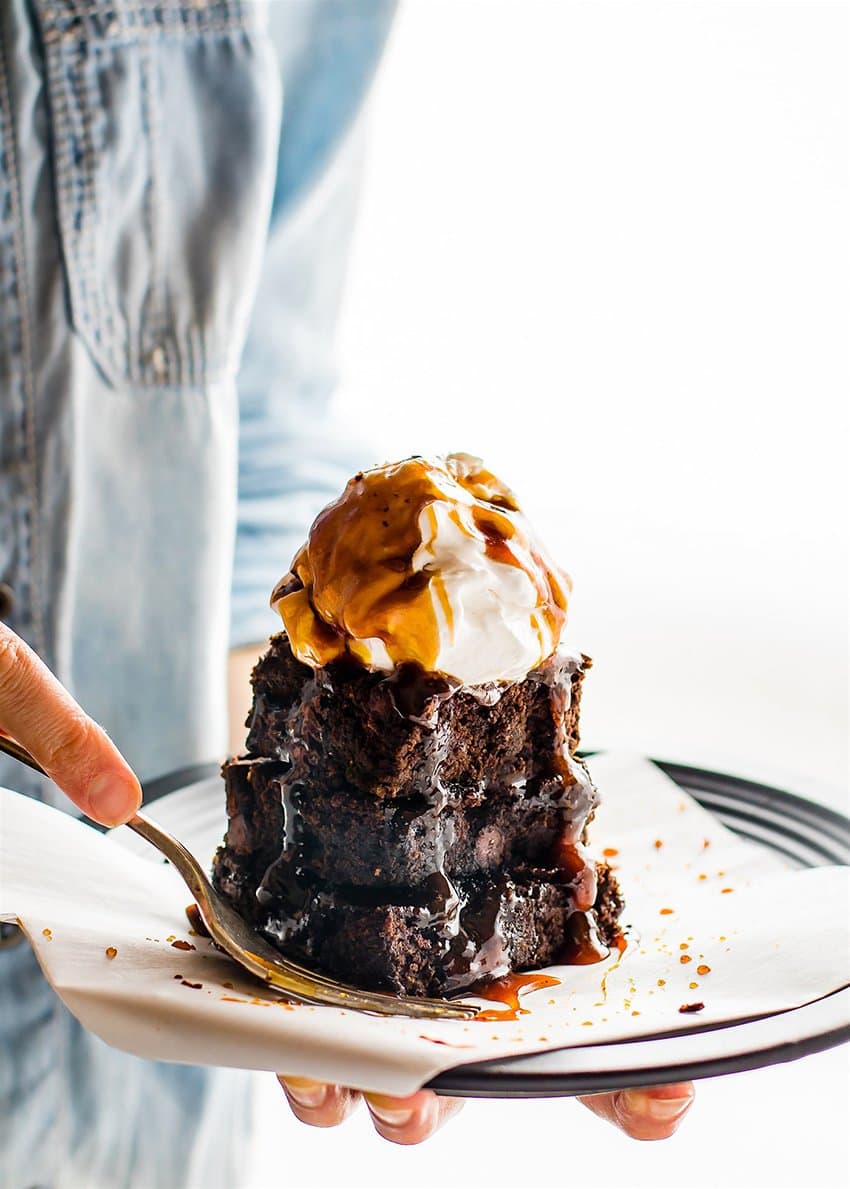 Five Layer Wine and Berry Chocolate Cake | Luci's Morsels ; Wine was made for drinking, but also baking! This Berry Chocolate Cake looks too good, with or without the beer goggles.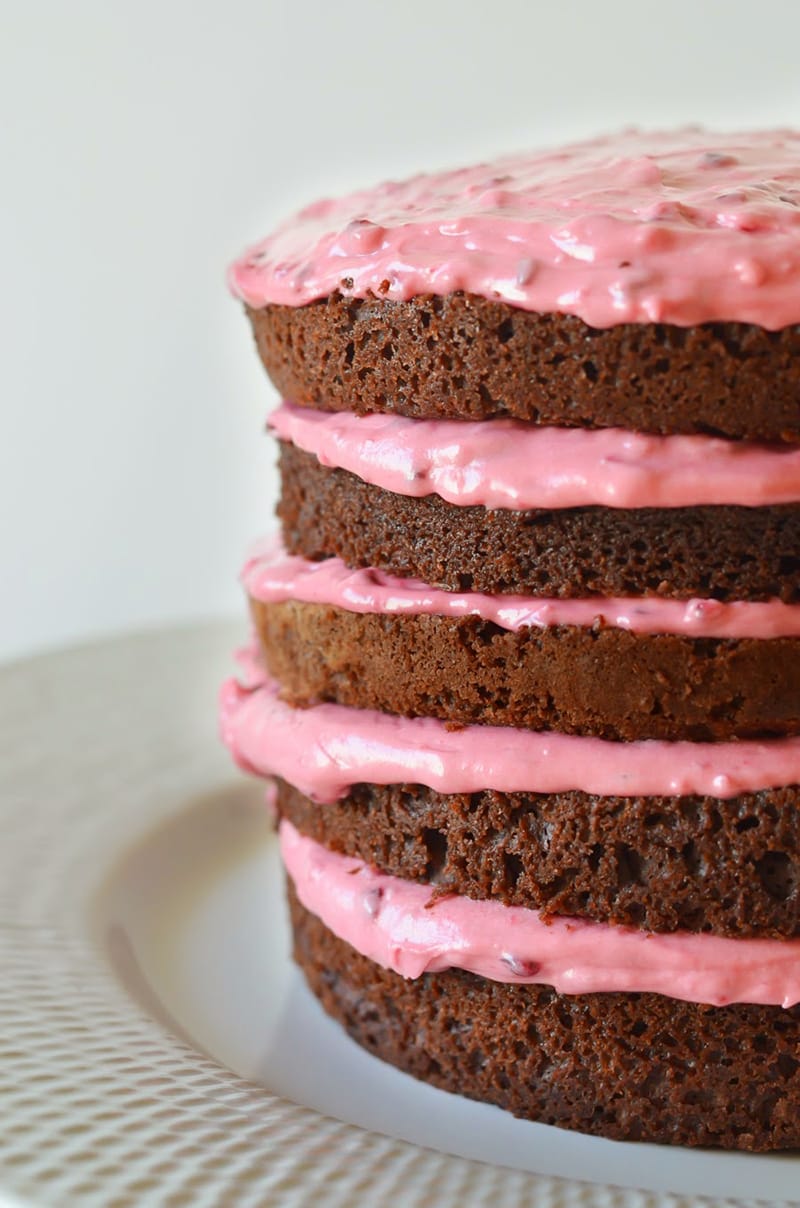 Coffee Custard Filled Doughnuts | The Little Epicurean ; Now THIS is my idea of waking up well. Coffee inside my donuts? Now that's an idea I can get behind.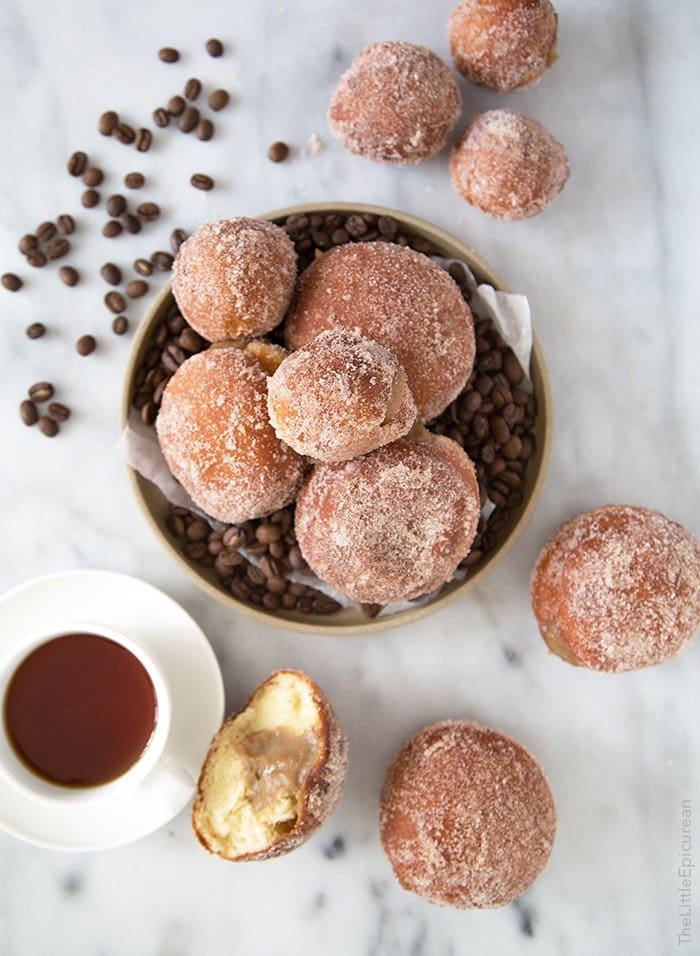 Nutella Kit Kat Oreo Ice Cream Cake | An Italian in my Kitchen ; Every birthday all I want is ice cream cake. This birthday I'm requesting this one. I mean WOW.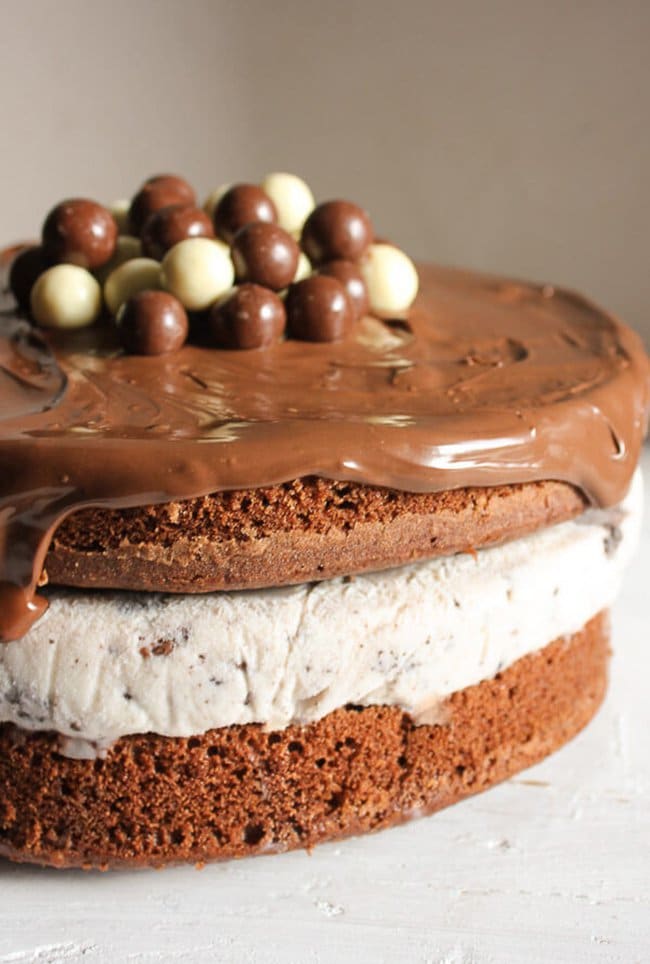 No Bake Snickers Crunch Bars | Mom on Timeout ; Again with the no bake…doesn't get any better! No bake Snickers have to be illegal, they're So good.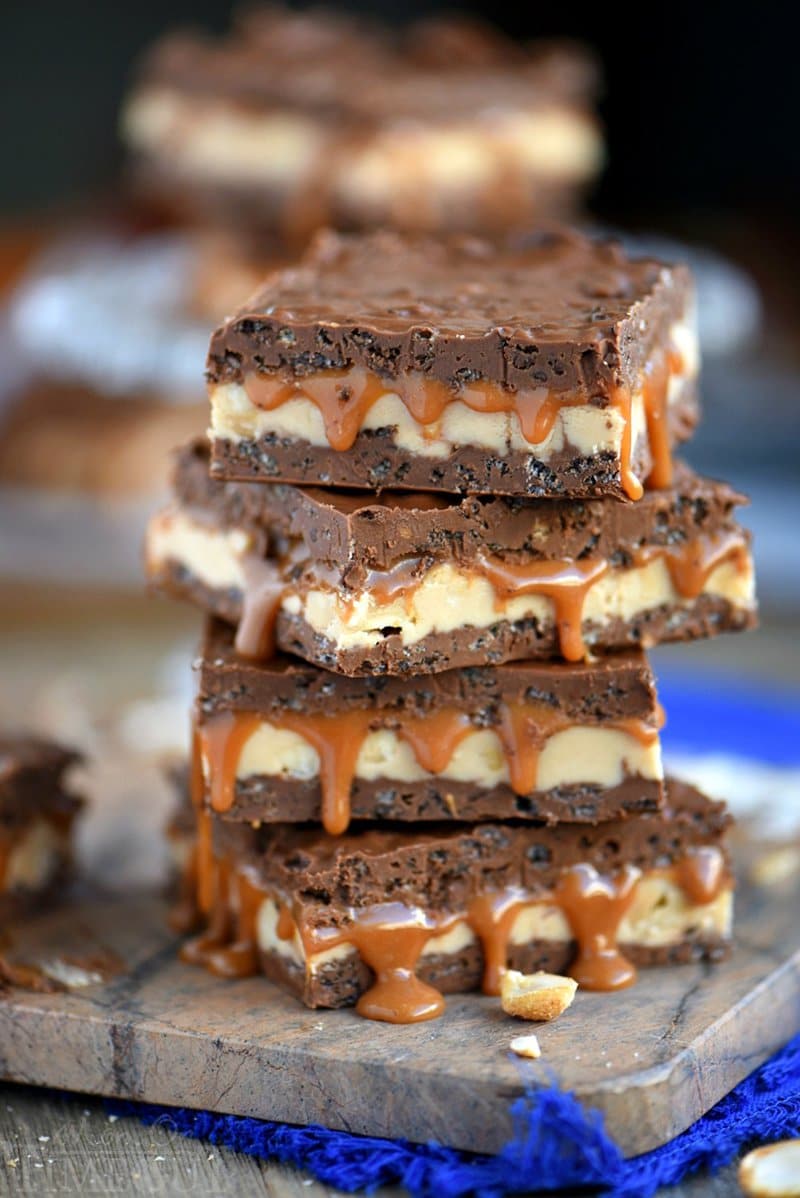 Oreo Donuts | The Little Epicurean ; If I can't have coffee filled donuts, I definitely want OREO donuts! Either way, feed me all the donuts.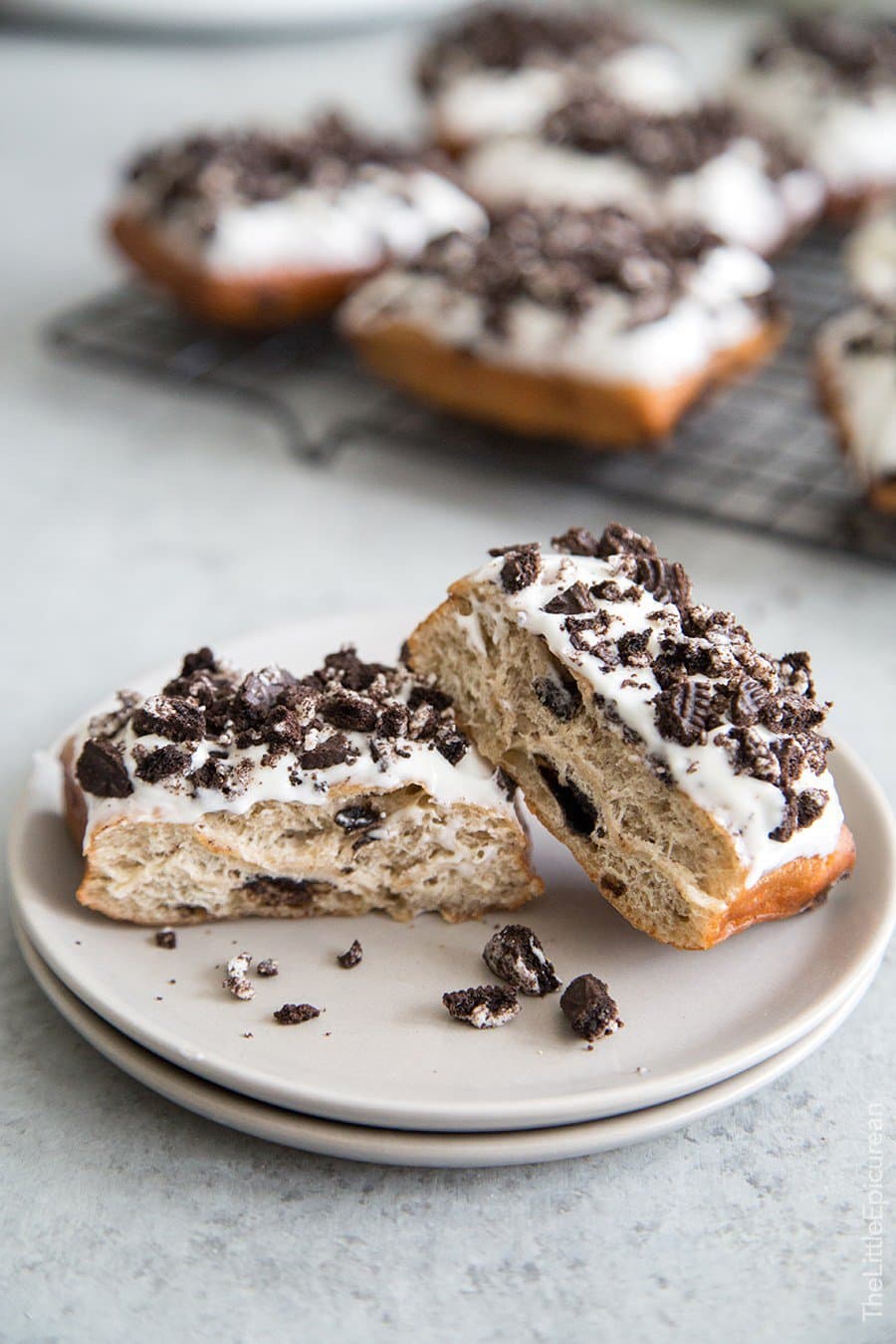 No Bake Snickers Cheesecake | The Busy Baker ; Another no bake dessert to blow your mind. Another snickers dessert to blow your mind. Can you tell what I love?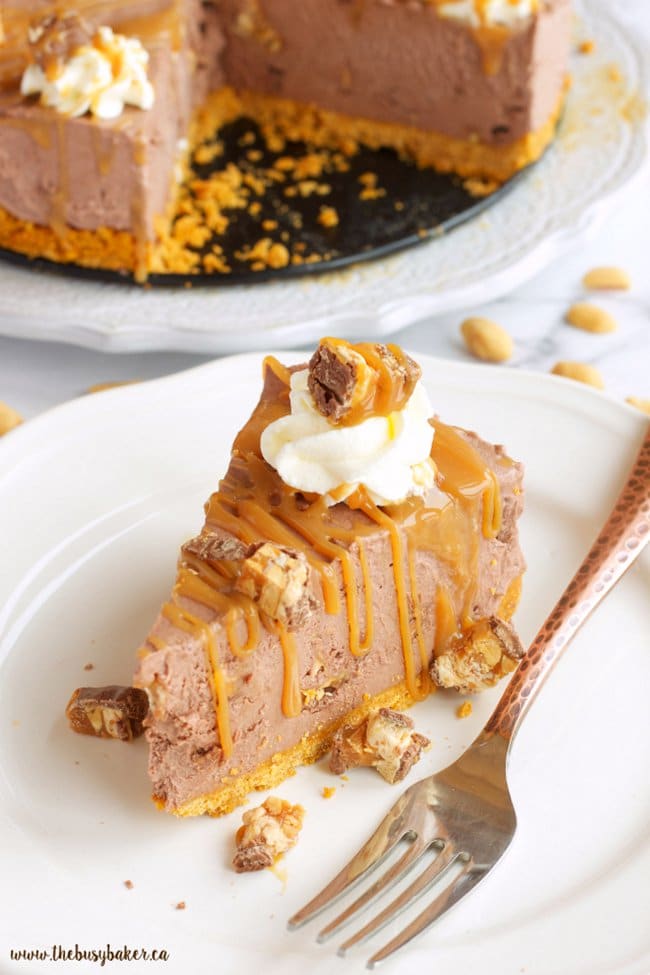 Nutella Pudding Cups | Girl Gone Gourmet ; Pudding cups can't be that bad for you, right?! These are the perfect sweet end to any day, good or bad!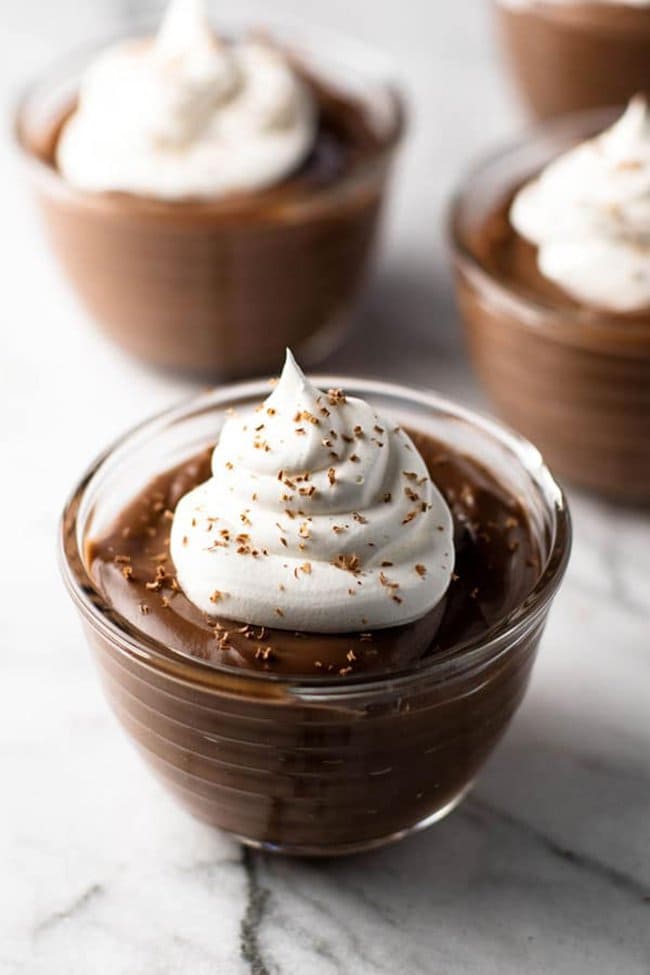 Cheesecake Swirl Brownies | Like Mother, Like Daughter ; If you're going to make brownies, you might as well add in some cheesecake swirl. The more the merrier.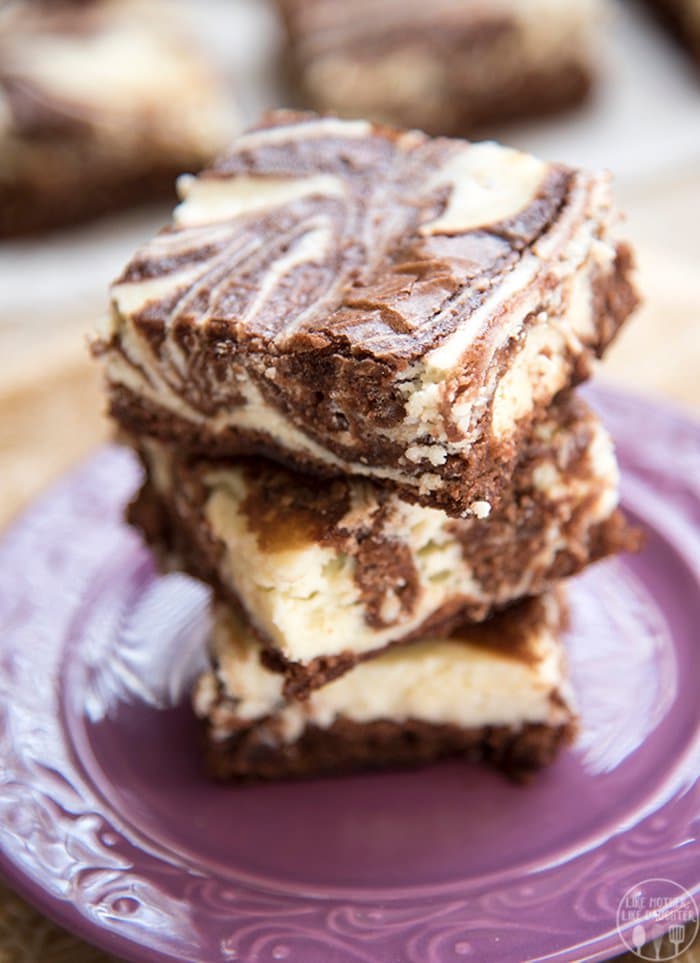 Chocolate Peanut Butter Cheesecake Cake  | Cafe Delites ; Now THIS is my type of cake. Peanut Butter, Cheesecake, and Chocolate are all invited to the party.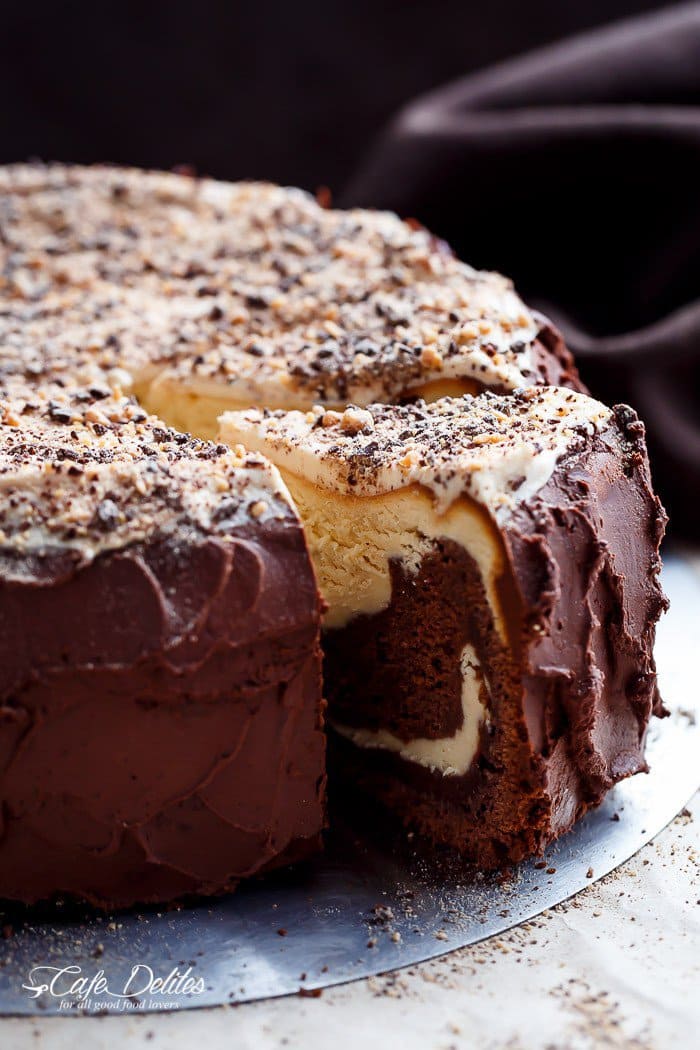 Nutella and Banana Clafoutis with Roasted Hazelnuts | Foolproof Living ; This beautiful dessert can also be a breakfast. I don't discriminate.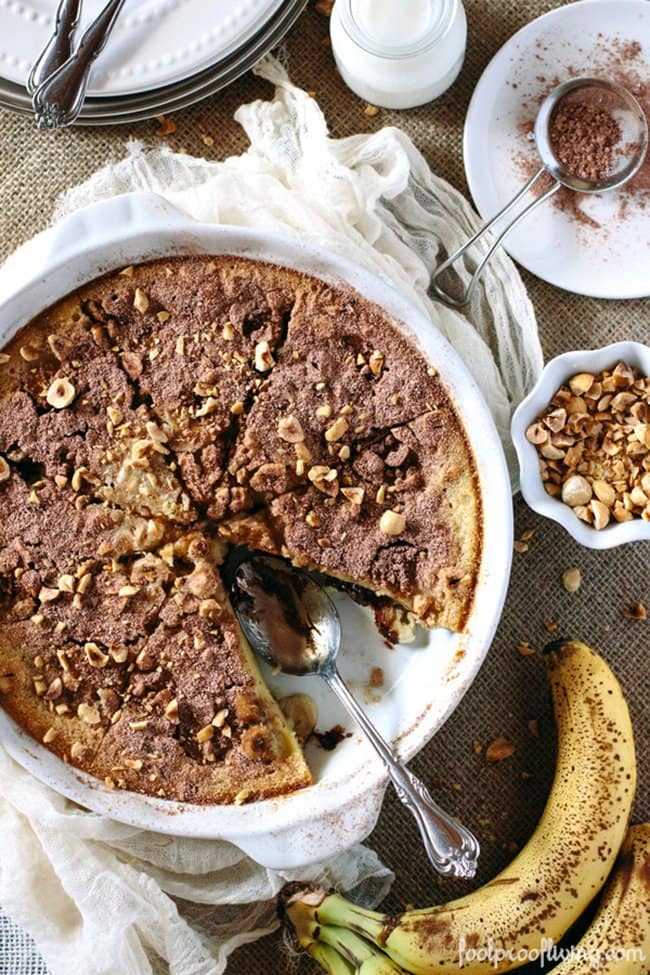 Irish Cream Brownie Trifles | Dessert for Two ; I have loved Irish Cream since before I was even allowed to drink it. Let's eat it in brownie trifles instead!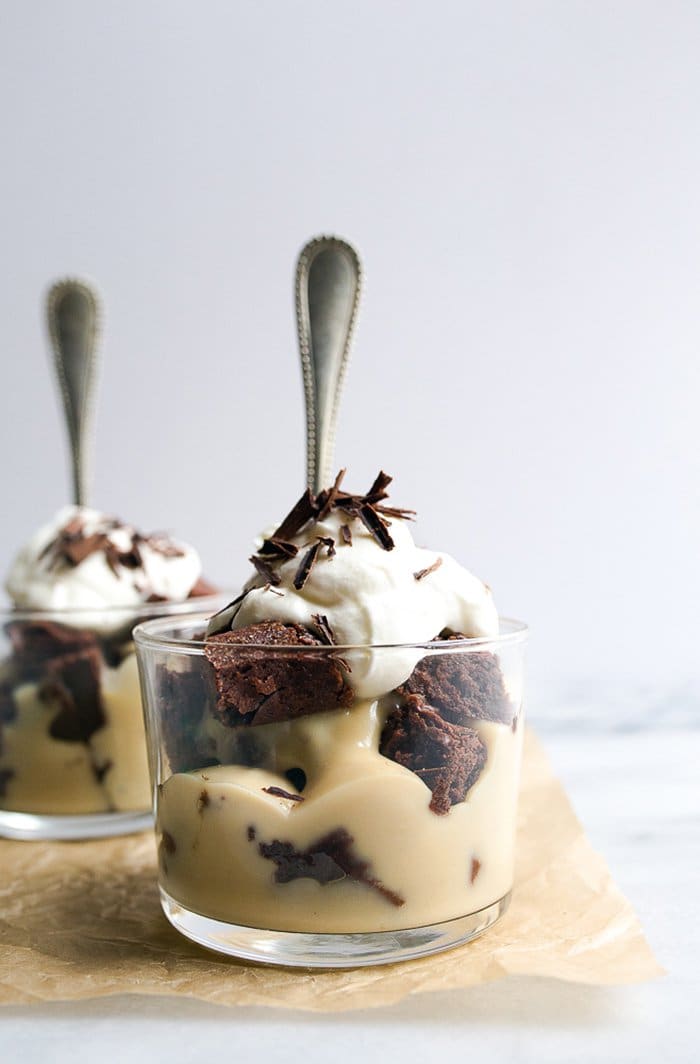 Malted Chocolate Stout Cake | Dizzy Busyand Hungry ; Malted milk balls were always my favorite movie snack. Now it can be my favorite flavored cake as well!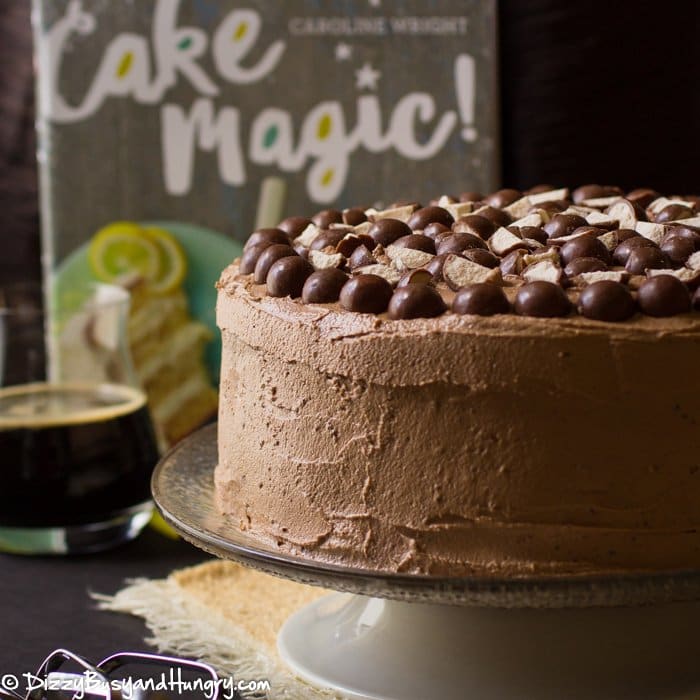 Mini Hot Chocolate Cheesecake | Chocolate Moosey ; My favorite drink mixed with my favorite dessert. What's not to love!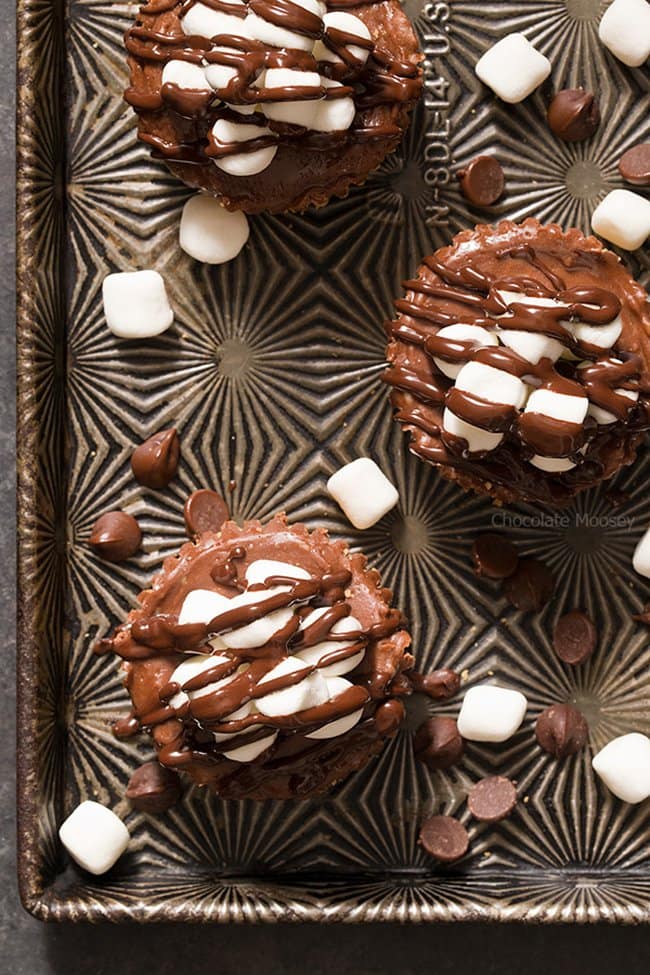 Molten Chocolate Cake | Saving Room for Dessert ; Anytime I go to a fancy restaurant I always order a Molten Lava Cake. Now we can easily make them at home! I'm onto those fancy restaurants and their expensive desserts…