OATMEAL CHOCOLATE CHIP COOKIES are a classic, and this recipe is not only the BEST, but it's a special family recipe. We call these "Oatmeal Doozies" in our house because they are my Mom's master creation! They have the perfect crispy outside and a soft chewy inside. It's the ultimate Oatmeal Chocolate Chip Cookie!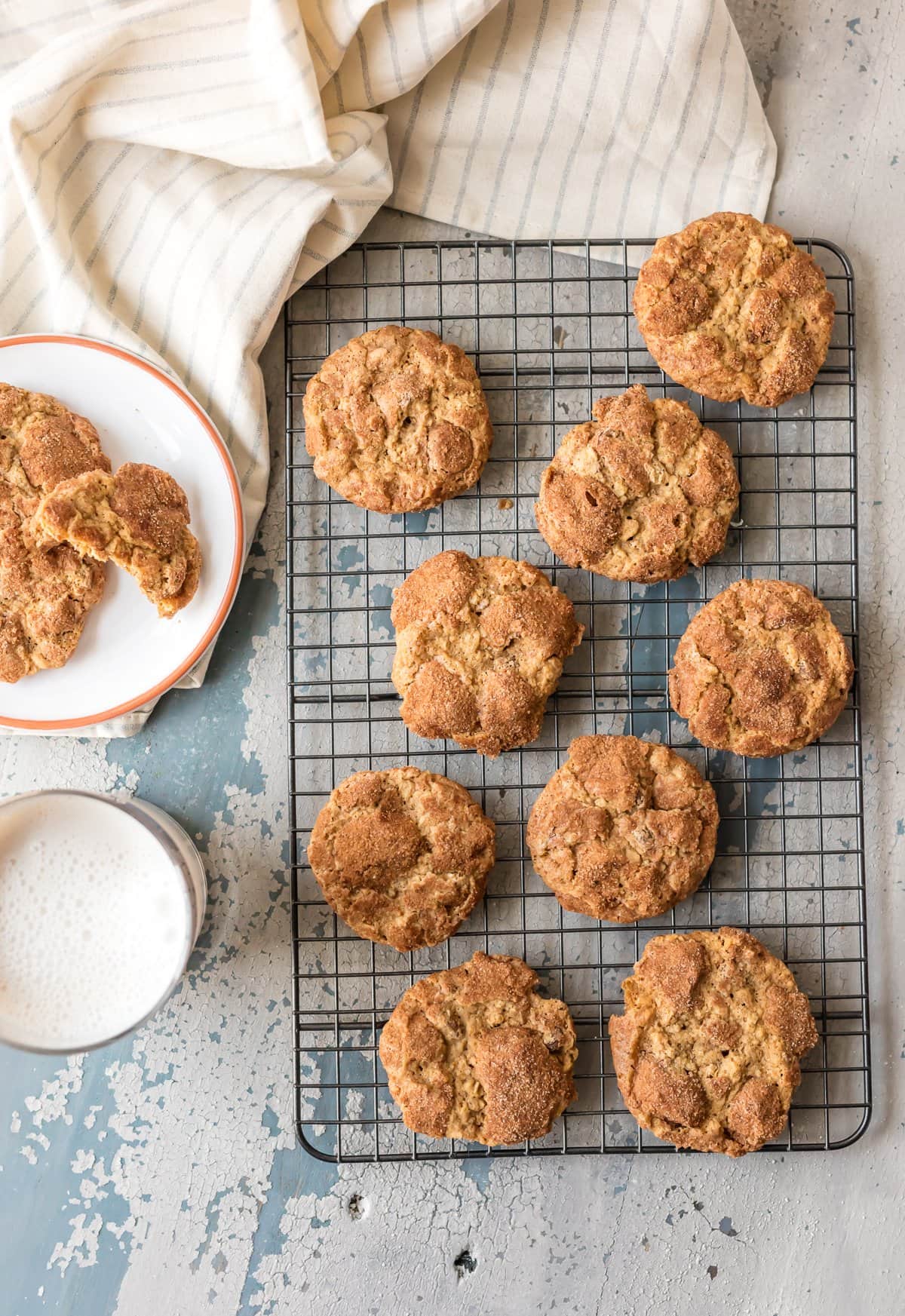 The Best Oatmeal Chocolate Chip Cookie Recipe
Oatmeal Chocolate Chip Cookies are a classic cookie recipe with so much flavor. This special recipe belongs to my mom, and it's the BEST chocolate chip oatmeal cookie recipe you'll ever taste!
OH MAN…I am SO excited to share this amazing recipe for Oatmeal Chocolate Chip Cookies with you! I'm calling them that just so you can visualize what they are, but in our house, we call them Oatmeal Doozies. This is my Mom Susie's recipe, and she goes by Doozie to her grandkids (we fought it…lol), and used to have a cookie delivery business called Cookie Break Cookies.
It was a HUGE success and all of her cookies were different types of "Doozies"…These Oatmeal Doozies were some of our favorites and I'm so honored that she is sharing the recipe with the world!
Chocolate Chip Oatmeal Cookies with a soft, chewy inside, and a crunchy, crispy outside. What could be better?! They're so sweet and so addicting. I have so much love for these cookies and you guys are going to love them too!
This is the BEST Oatmeal Chocolate Chip Cookies recipe, also known as Oatmeal Doozies in our house. It's my mom's special recipe and you guys will love them!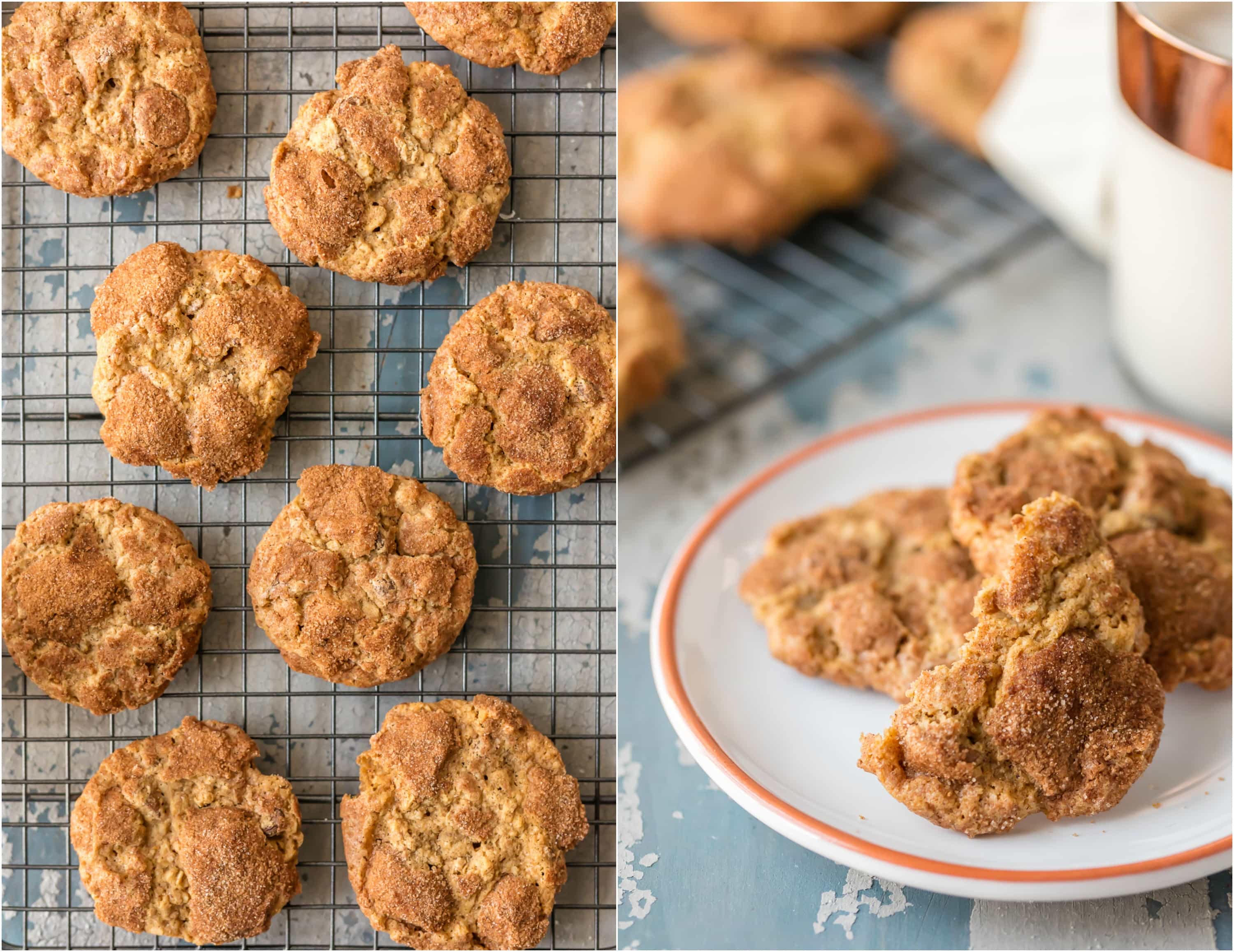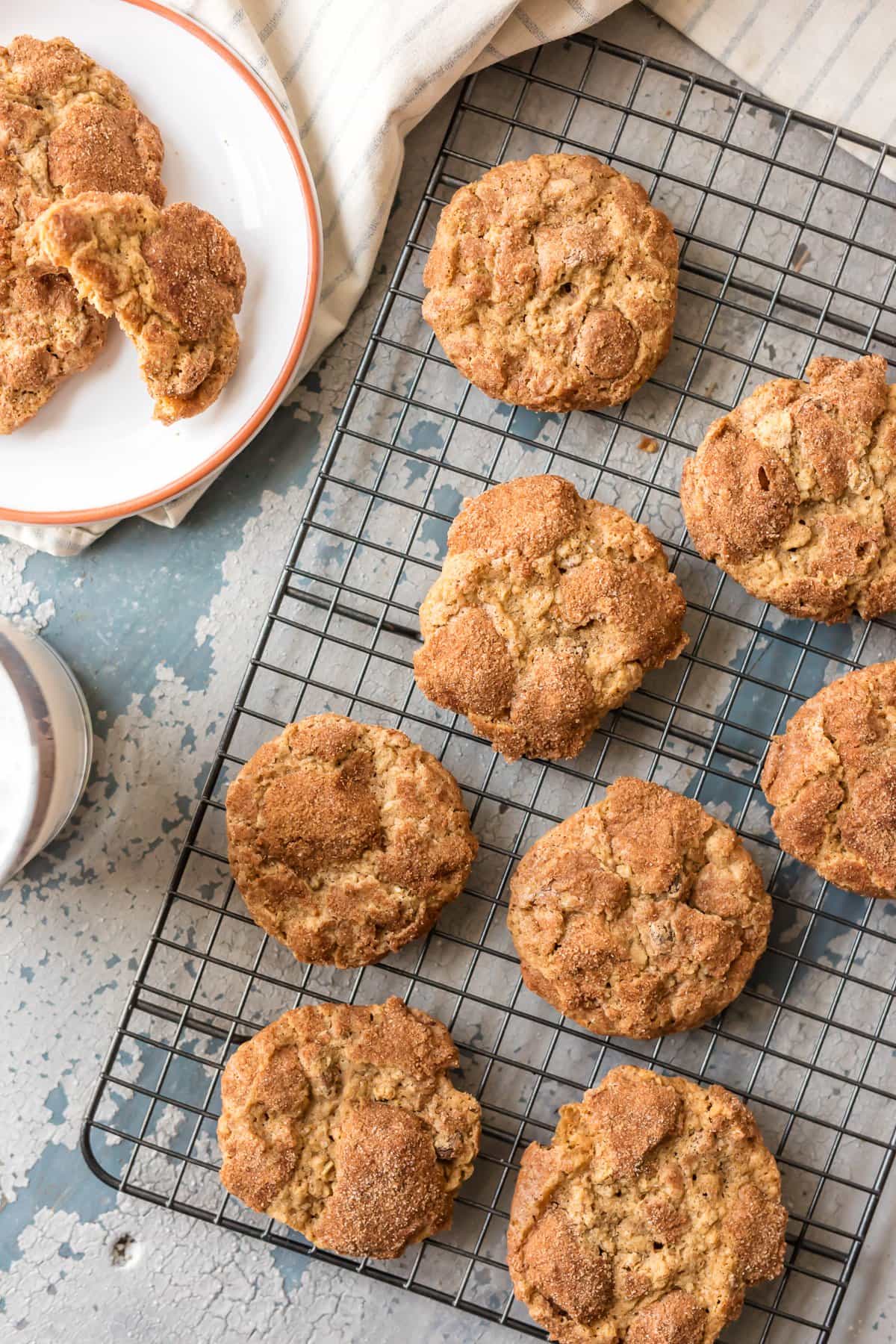 Crispy AND Chewy Oatmeal Chocolate Chip Cookies
These Oatmeal Chocolate Chip Cookies (OATMEAL DOOZIES) have just the best consistency. No need to debate over chewy vs crunchy cookies, because this one is both! They're crisp on the outside and chewy on the inside. They're perfect for dipping in milk or eating under ice cream, and they are totally crave-able all on their own. Once you try this chocolate chip oatmeal cookie recipe, I have a feeling it will be your new favorite.
They have just the right amount of spice…a bit spicier than your normal oatmeal cookie…but that makes them so delicious. I just can't wait for you to try them!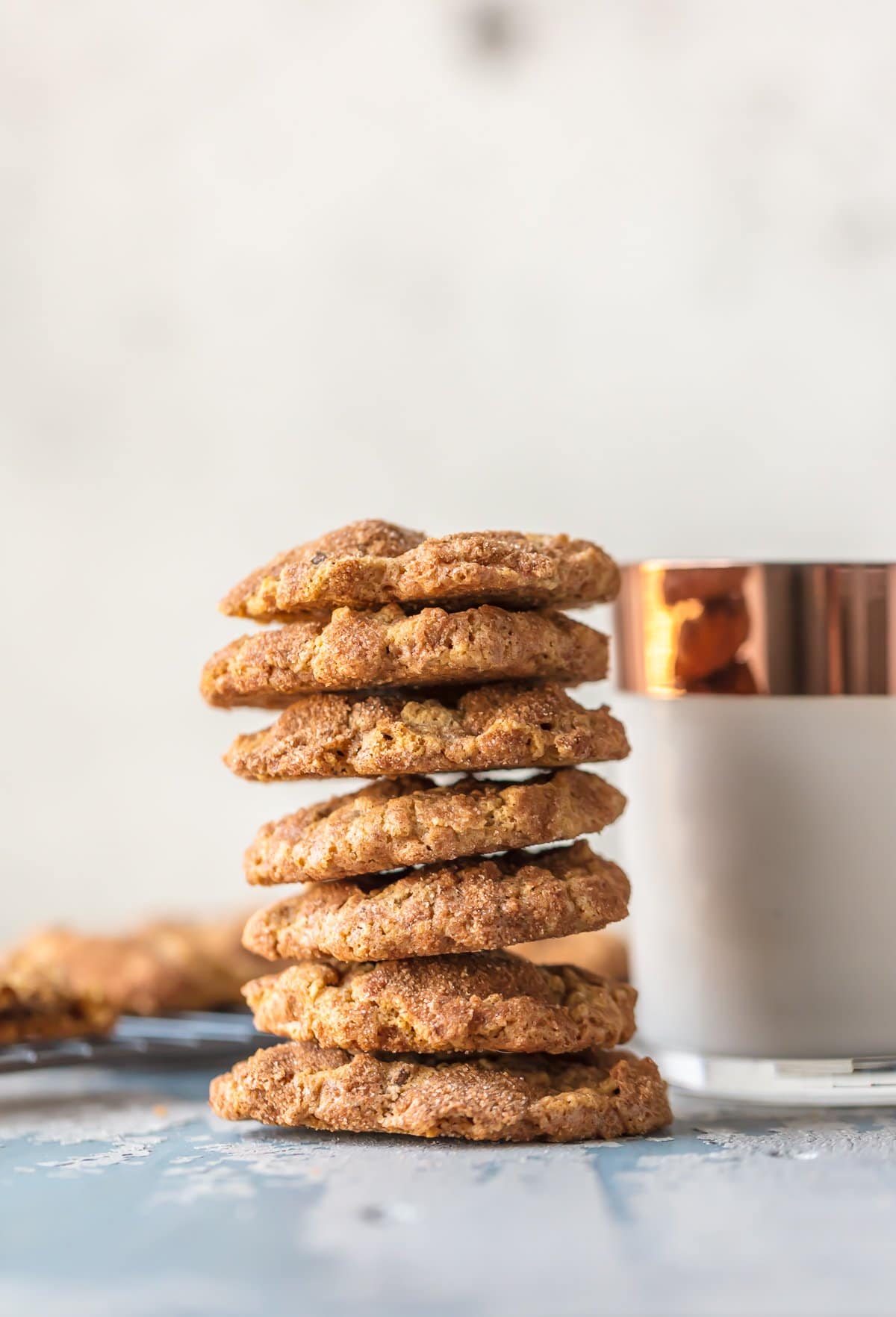 How to Make the BEST Oatmeal Chocolate Chip Cookies Recipe
These Oatmeal Doozies are just sooooo good. They're so addicting and definitely better than your average oatmeal chocolate chip cookies. So much more flavor, so much more texture. I could eat a whole batch of these and wash them down with a glass of milk.
These cookies are both chewy and crunchy, and they have the best mix of flavor. Just follow the recipe below and you'll fall in love with these chocolate chip oatmeal cookies too!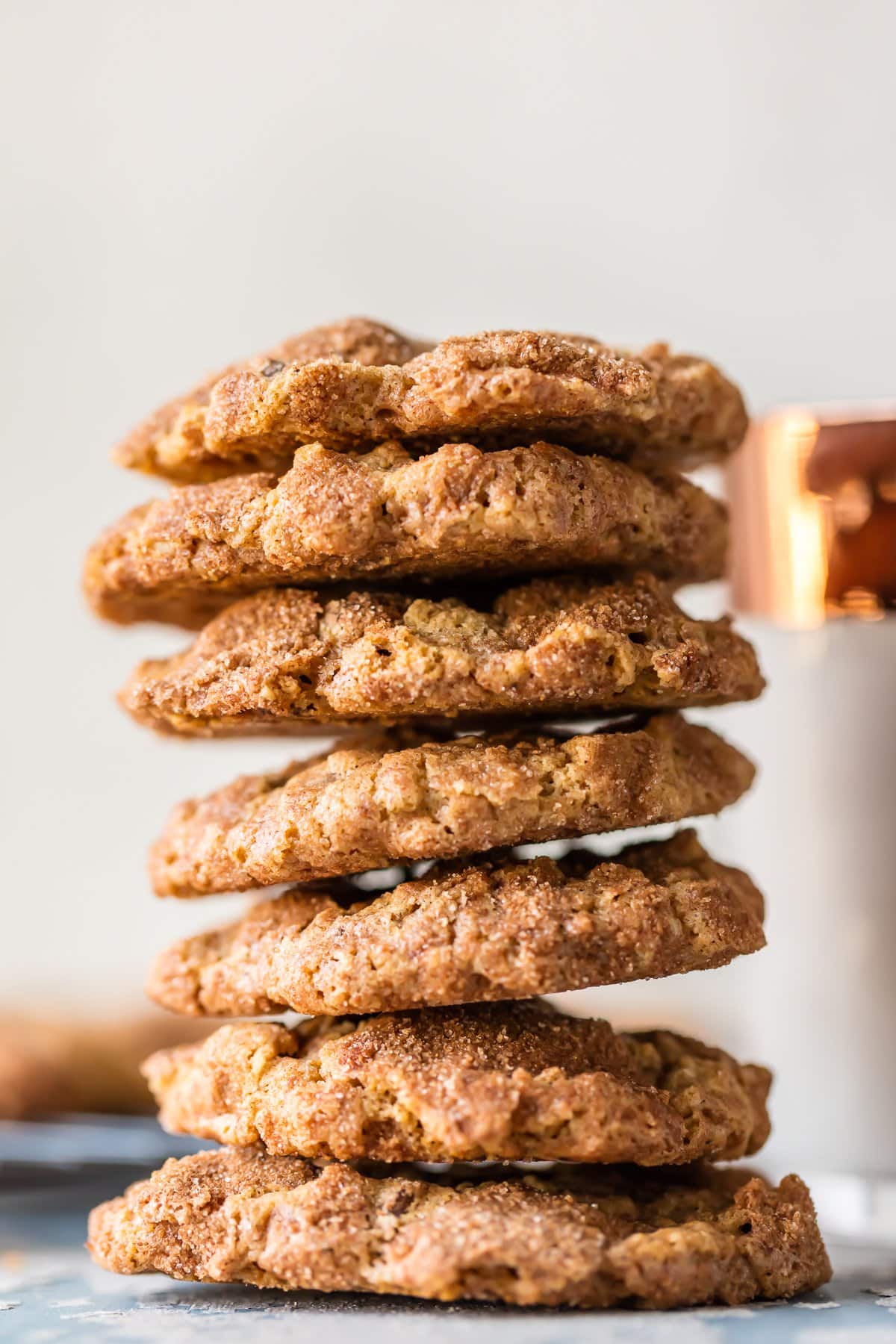 I know you guys are overcome with jealousy that I got to grow up with a baker such as my mom in the kitchen. It's part of the reason I didn't learn to cook until I was 30. Why would I learn to cook when there was a lady making cookies like this on the regular for me?! I was spoiled with the absolute best cooking on the planet growing up, and these cookies are just the tip of the iceberg. Thanks Mom for sharing your secrets with us all :)
See the recipe card below for details on how to make the best Oatmeal Chocolate Chip Cookies. Enjoy!
If you like this recipe, you'll love these other cookie recipes too: