THIS POST HAS BEEN UPDATED! BE SURE TO CHECK OUT THESE FAMOUS CHEESY GARLIC HERB SCALLOPED POTATOES AND ENJOY!
oh the deliciousness of potatoes gratin. basically i love anything with cheese. at restaurants…if i don't know what to order…i just look for entrees including cheese. they are likely to be the best. this dish is AMAZING. i would always beg my mom to make this when we would have my friends over for dinner because it is an absolute crowd pleaser. this creamy and delicious variation on a classic is sure to be a favorite for your family as well. my mom was in town and helped me on this one. it intimidated me a little, but ended up being quite simple. i love that it doesn't have too many ingredients and is the perfect compliment to so many main dishes.
when getting your ingredients together…have a little extra fun by making homemade boursin. this is an easy and wonderful recipe and yields a TON OF CHEESE. :)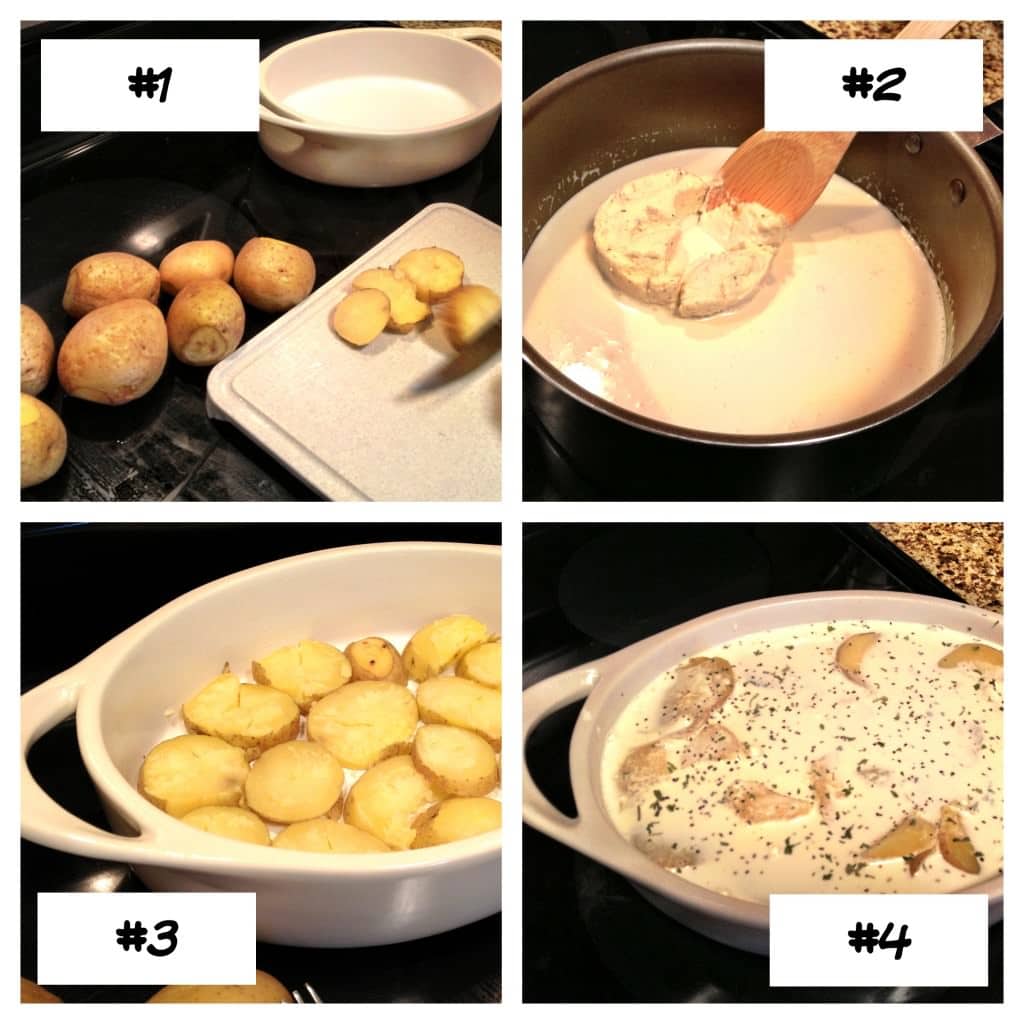 one good tip i learned from my genius mother is called 'flash cooking'. cook your potatoes in the microwave for 4 minutes prior to slicing. this allows them to be more tender once baked in your dish. (but be careful not to burn yourself while slicing!! learned this the hard way!) picture #3 shows how to arrange potatoes in the pan. lay them flat and then layer them. #4: pour your cheese mixture over all of the potatoes (we had 3 layers).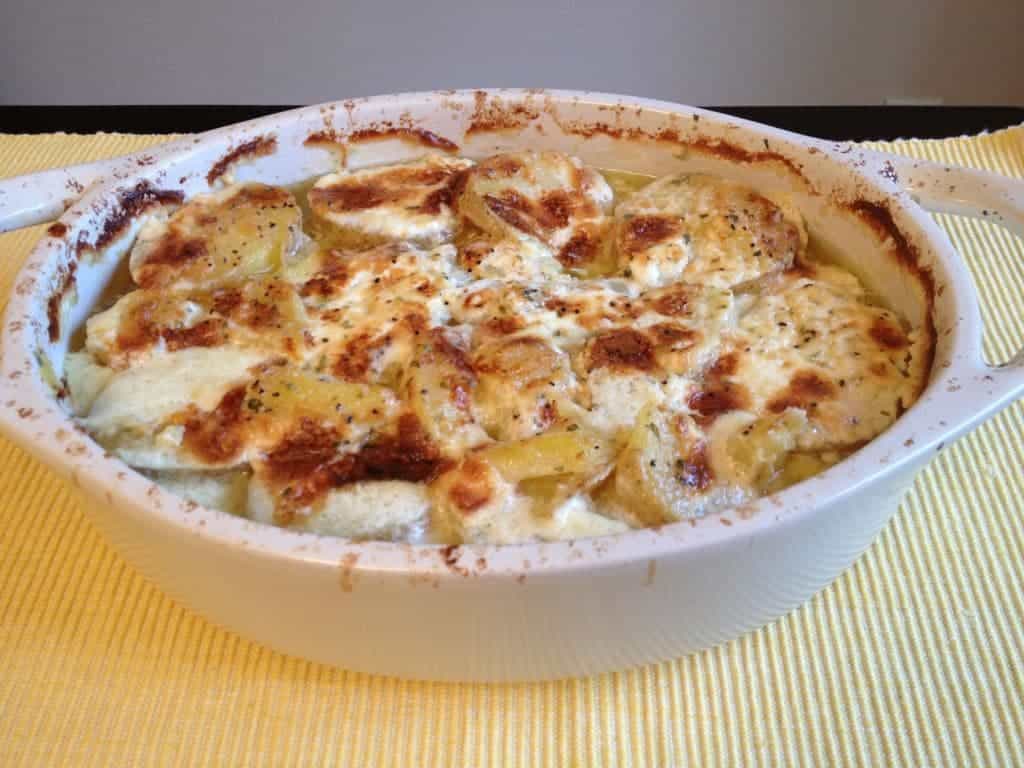 and AAAHHH!!! amazing. cheesy, creamy, amazing. you will not regret making these.