This cream cheese Pumpkin Dip recipe makes the perfect sweet and creamy dessert dip for Halloween, Thanksgiving, and all your fall festivities. You only need a few ingredients and a few minutes to whip up this fluffy dip that tastes like pumpkin pie!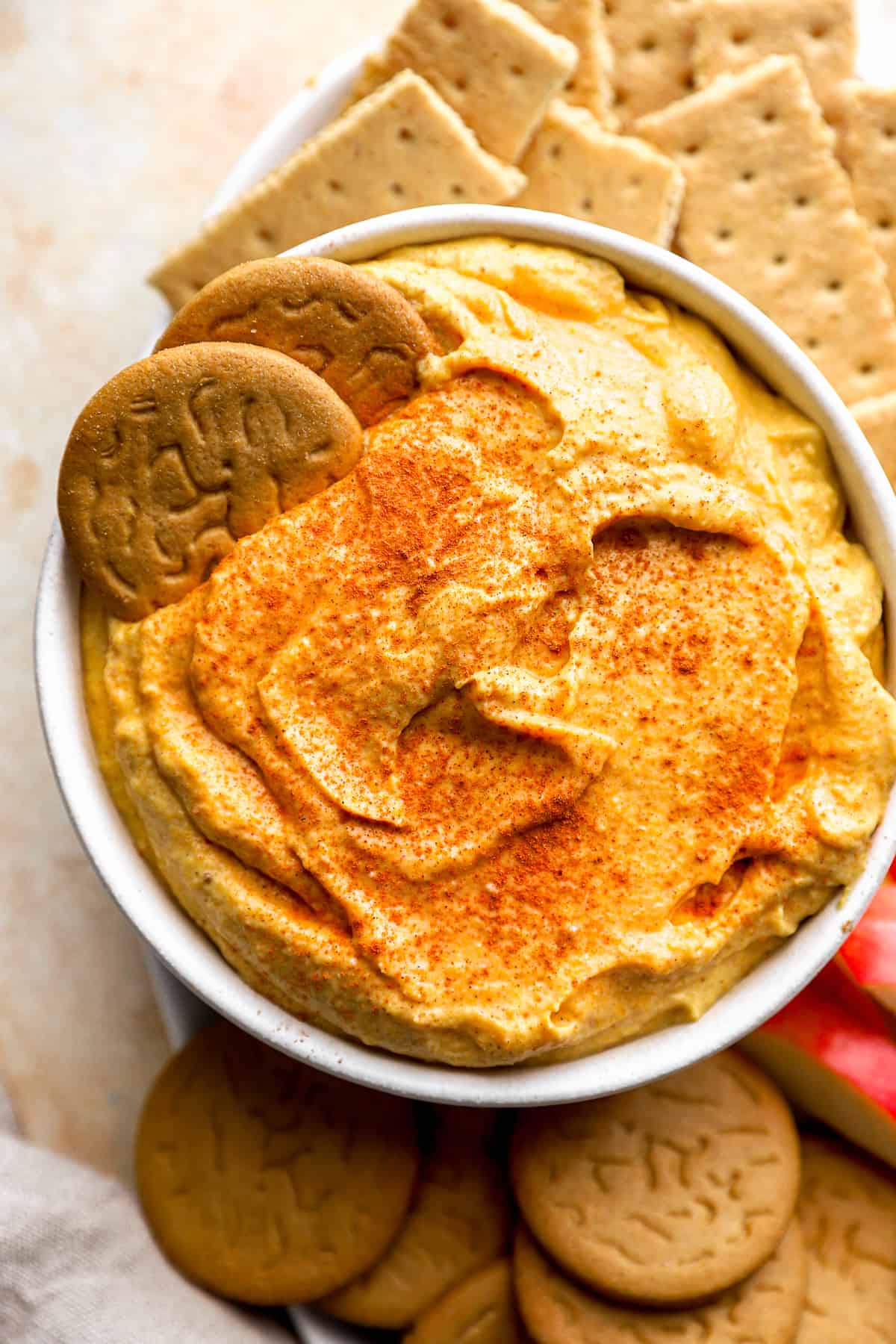 What's in this Pumpkin Dip Recipe?
This sweet and creamy treat packs all the flavors of pumpkin pie into a shareable dip. Perfect for parties and special occasions, this delicious dip will keep you coming back for more.
Cream Cheese: Forms the base of our dip, making it creamy and tangy.
Powdered Sugar: Sweetens the dip without making it gritty.
Pumpkin Puree: Adds a rich orange color and an earthy pumpkin flavor to the dip.
Heavy Cream: Helps thin the mixture to a dippable consistency.
Pumpkin Pie Spice: Adds a warm and spicy flavor.
Vanilla Extract: Enhances the sweetness of the dip.
Pro Tip: Full-fat cream cheese delivers the richest and creamiest flavors, but you can make it with a reduced-fat one if you prefer.
Variations on Pumpkin Pie Dip
This pumpkin cream cheese dip is easy to jazz up with just a few simple additions. Try adding some chopped pecans and a drizzle of maple syrup; a swirl of melted chocolate, white chocolate, marshmallow fluff, or caramel sauce; or a dollop or two of Greek yogurt!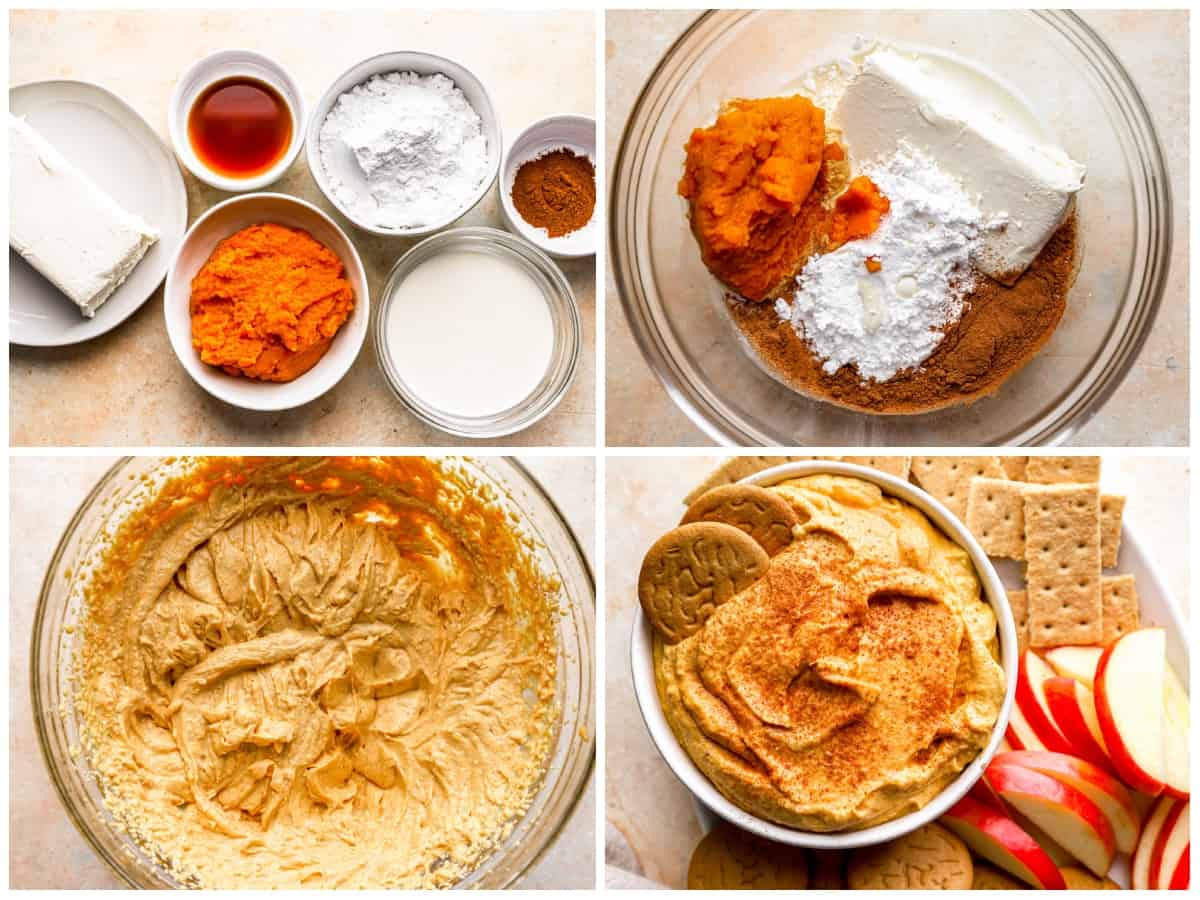 How can I make this dip healthier?
To make this dip a bit healthier, swap half of the cream cheese for plain or vanilla Greek yogurt, and opt for reduced-fat cream cheese for the rest.
Why is my dip runny?
If your dip turned out runny, you may have added too much heavy cream. You can remedy this by adding a bit more cream cheese or pumpkin puree and blending until it thickens back up.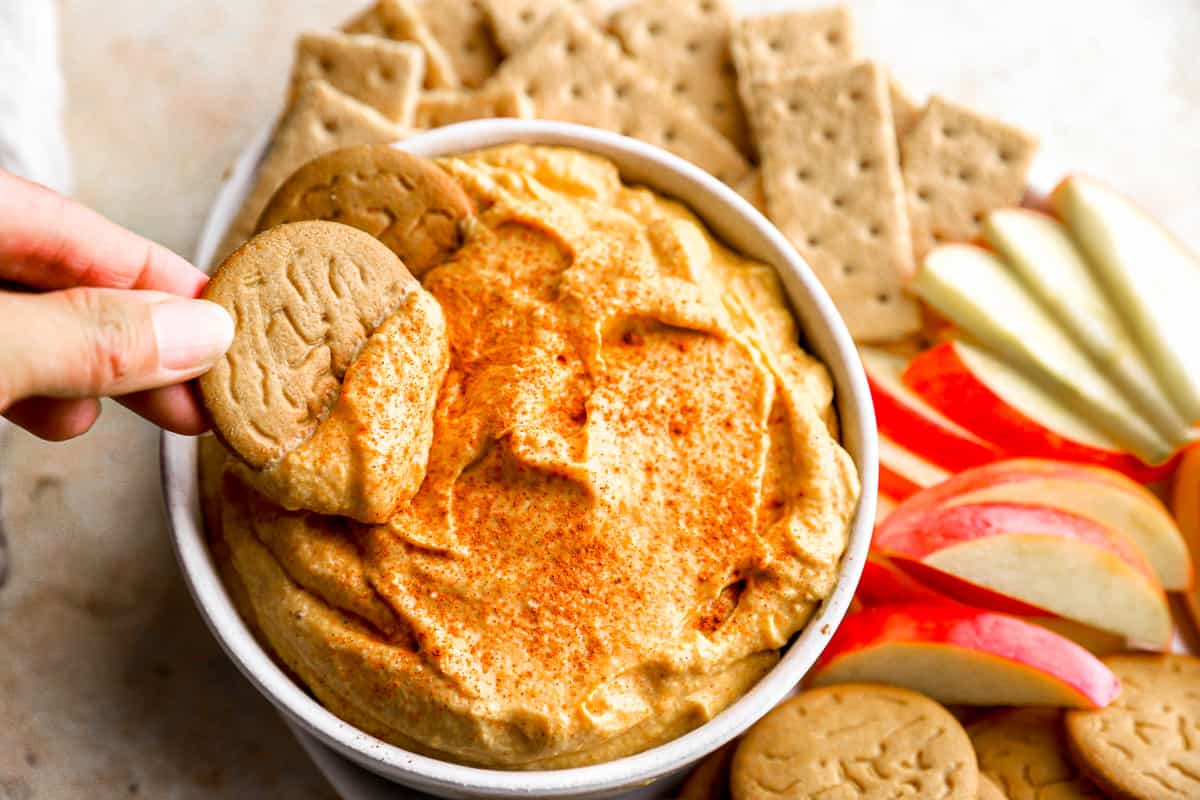 How to Store
Store leftover pumpkin dip in an airtight container, or tightly covered with plastic wrap, in the refrigerator for up to 5 days. Stir well before serving.
How to Freeze
Freeze pumpkin cream cheese dip in an airtight container or Ziplock bag for up to 2 months. Let thaw overnight in the refrigerator and stir well before enjoying.
Serving Suggestions
Serve this sweet pumpkin pie dip with graham crackers, shortbread or ginger cookies, apple slices, apple chips, or even pretzels!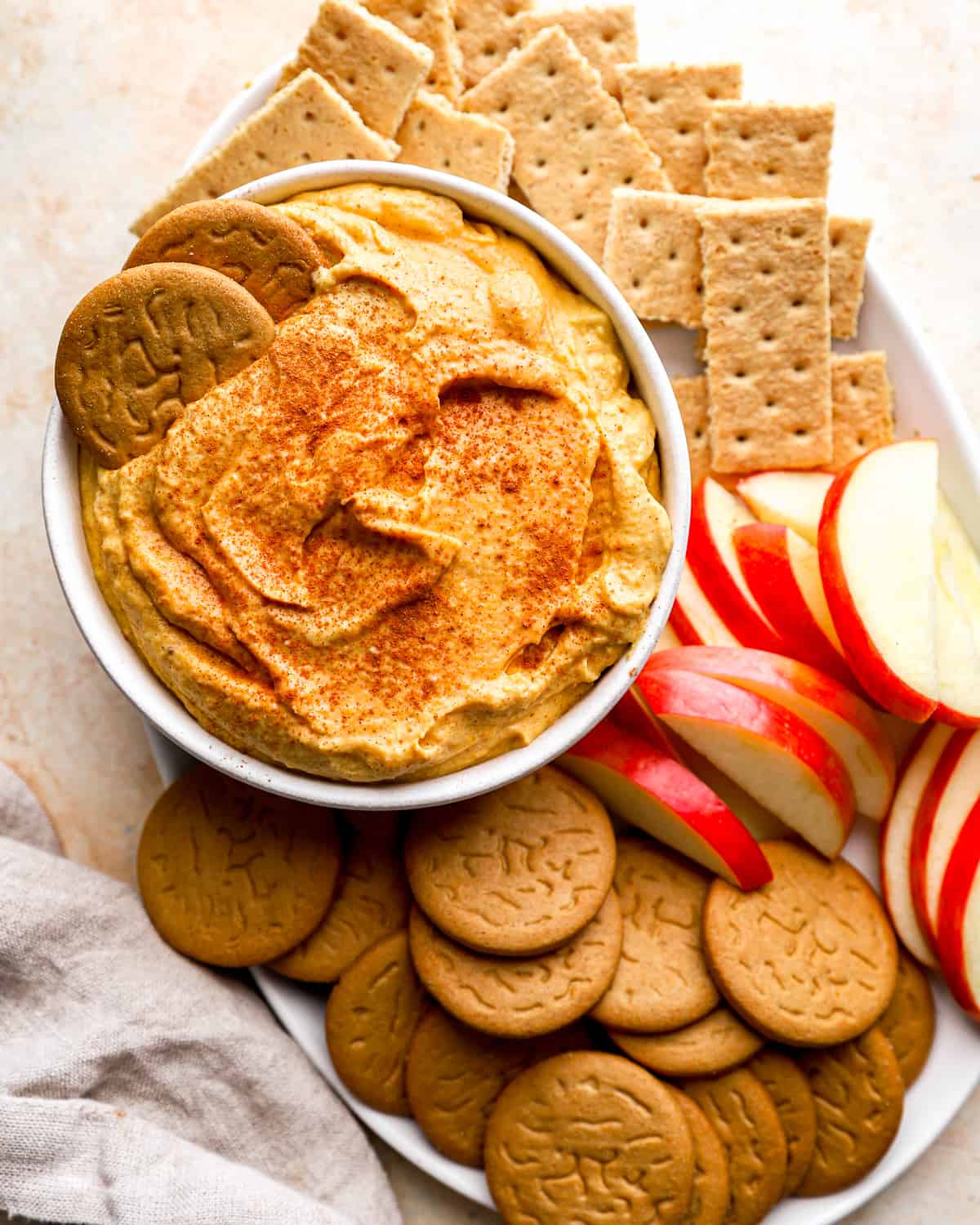 More Dessert Dip Recipes We Love