Is there anything cuter than a Red White and Blue Mason Jar Salad?? Perfect for Memorial Day and the Fourth of July! This Fruit and Feta Salad with Poppyseed Vinaigrette is a fun way to celebrate Summer while staying healthy.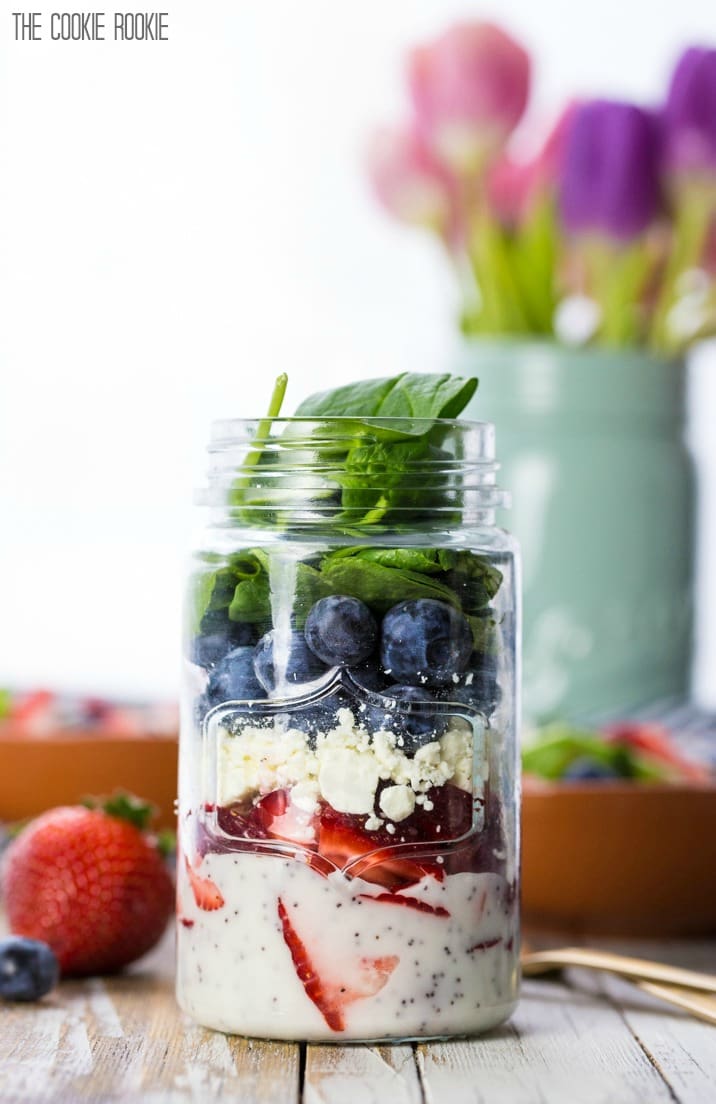 Mason Jar Salad
If you haven't been living under a Pinterest rock over the past year, than you've seen Mason Jar Salads. They're all the rage…actually I'm very late to the party! Better late than never!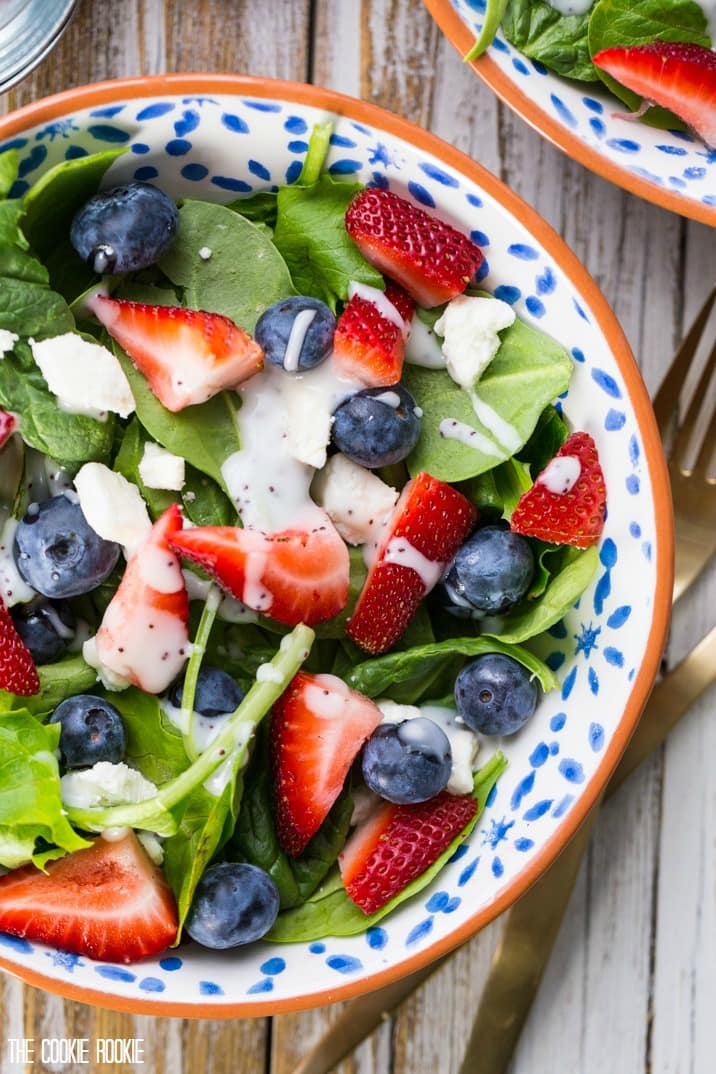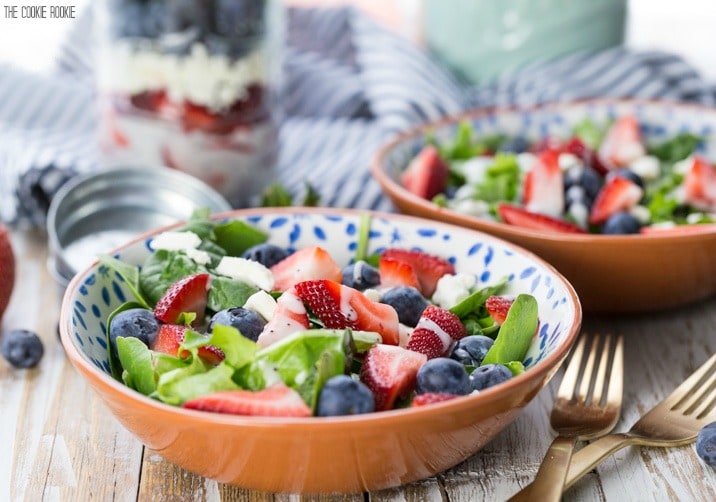 So the truth is you don't have to make this Red White and Blue Fruit and Feta Salad in a mason jar.
You can be traditional and make it in a bowl. You can even pile it all on a plate and save a few steps. But how cute is it in mason jars. I mean…really.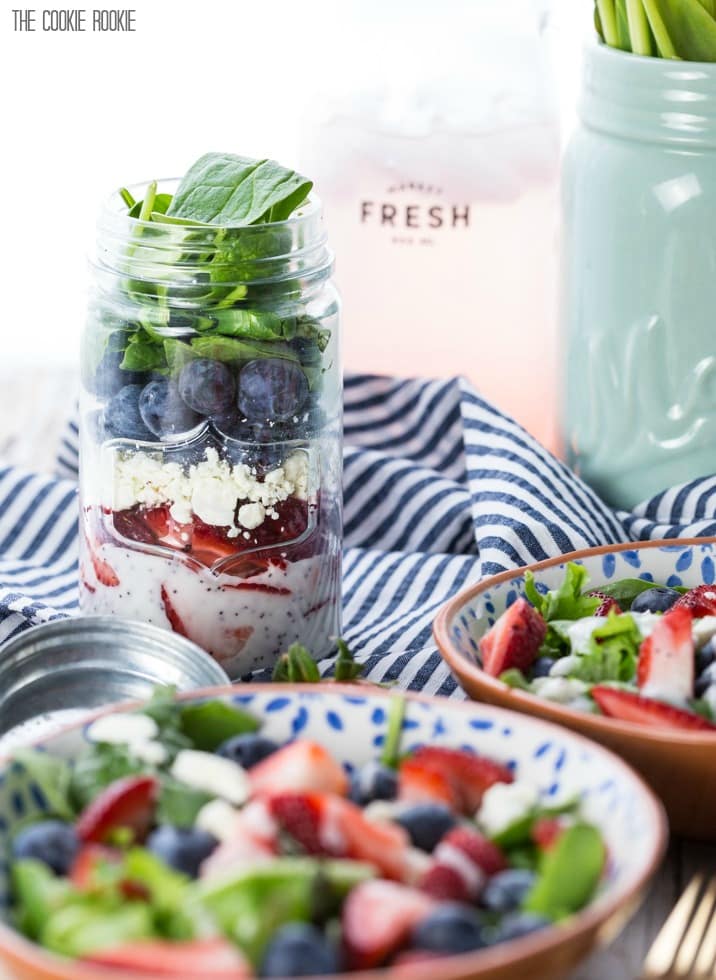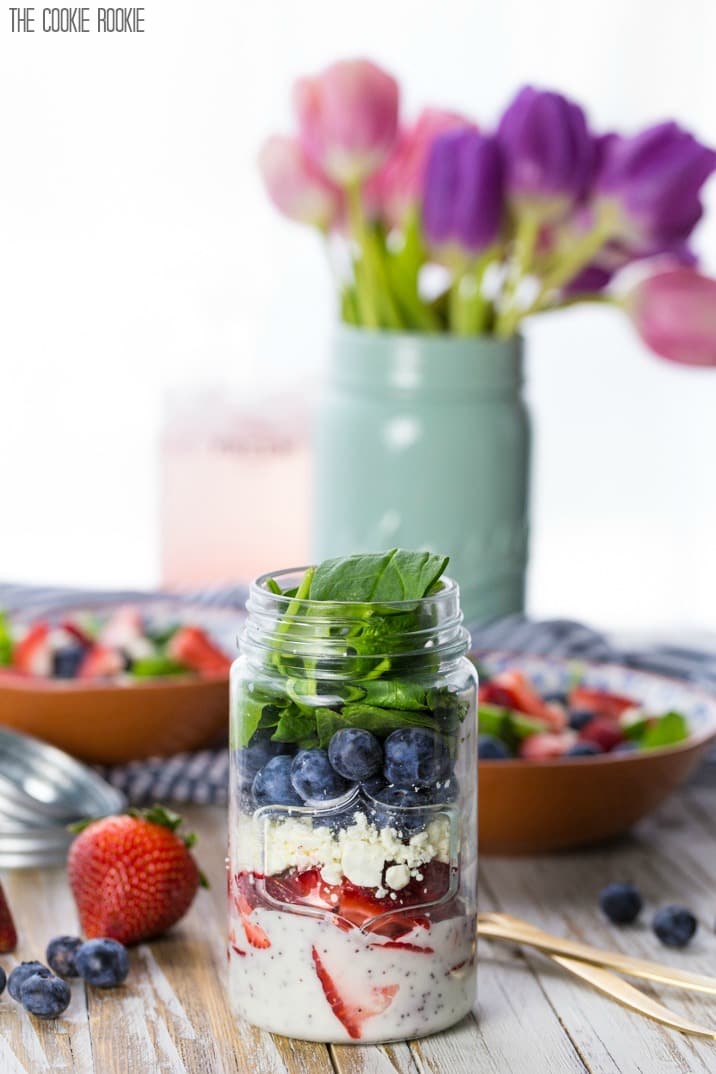 When someone (who is clearly a genius) came up with mason jar salads, I bet they were pretty pleased with themselves. Portable, adorable, and delicious. I think I'm in love!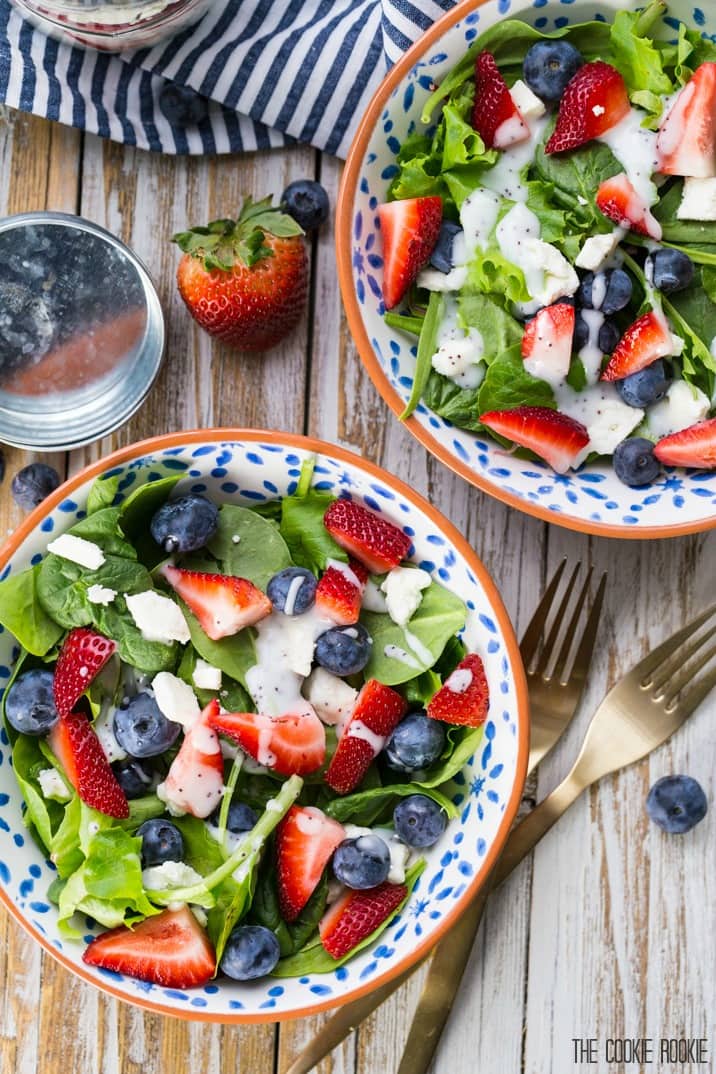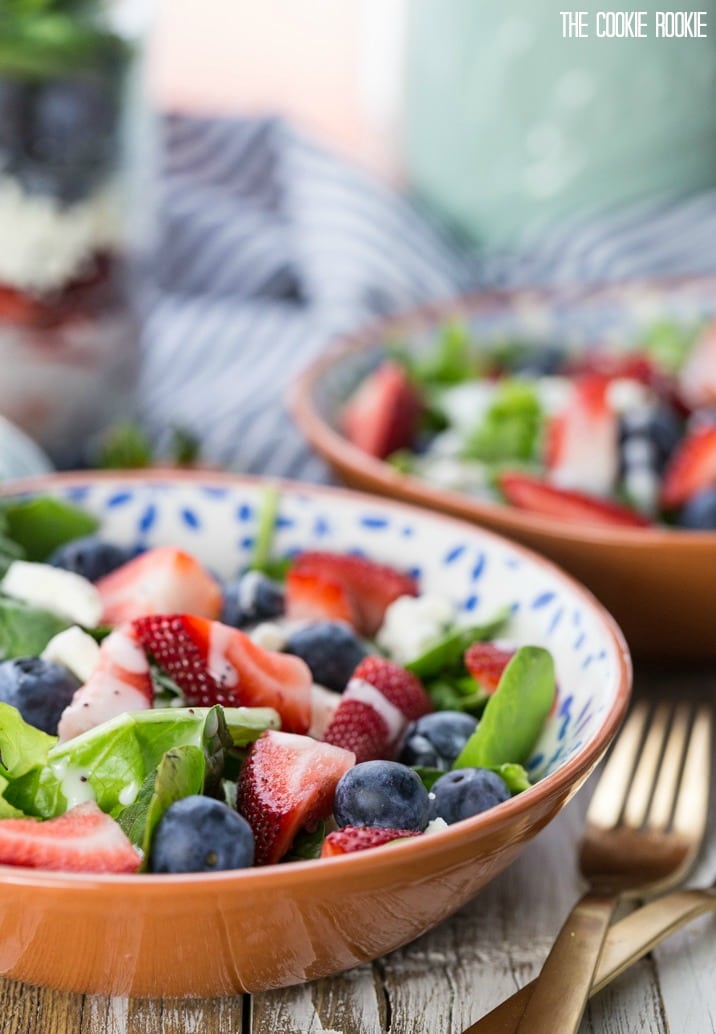 So stack up your favorite toppings (it makes it extra cute if they're festive colors!), stack them in a mason jar (Pinterest taught me to make sure the dressing is at the bottom…no soggy spinach for this girl!), and enjoy!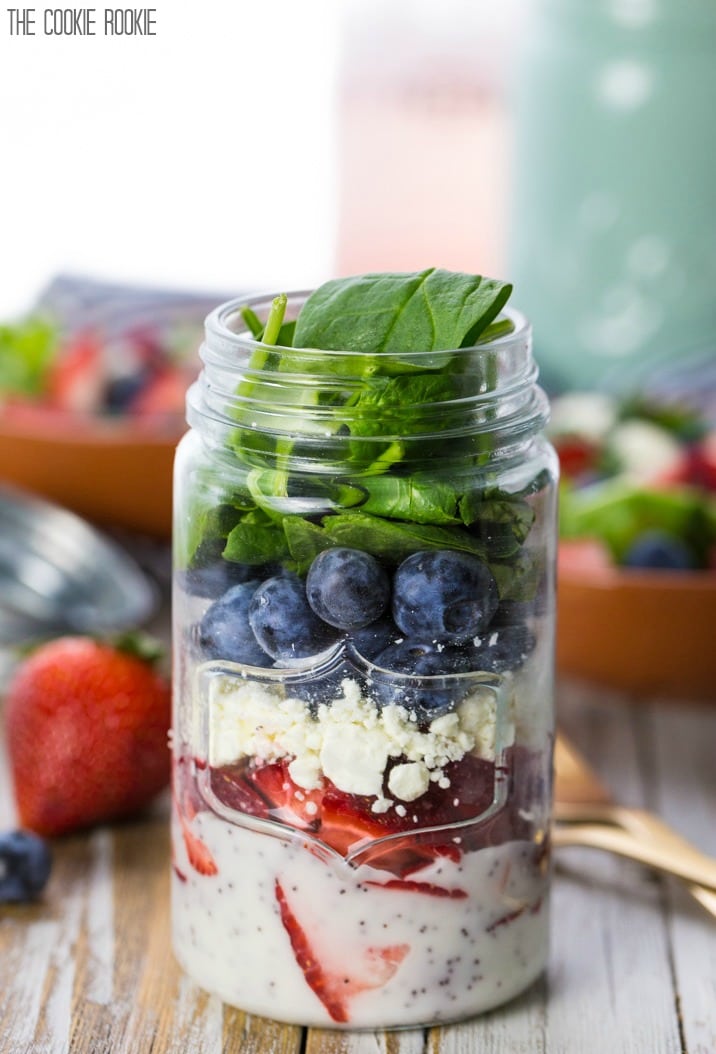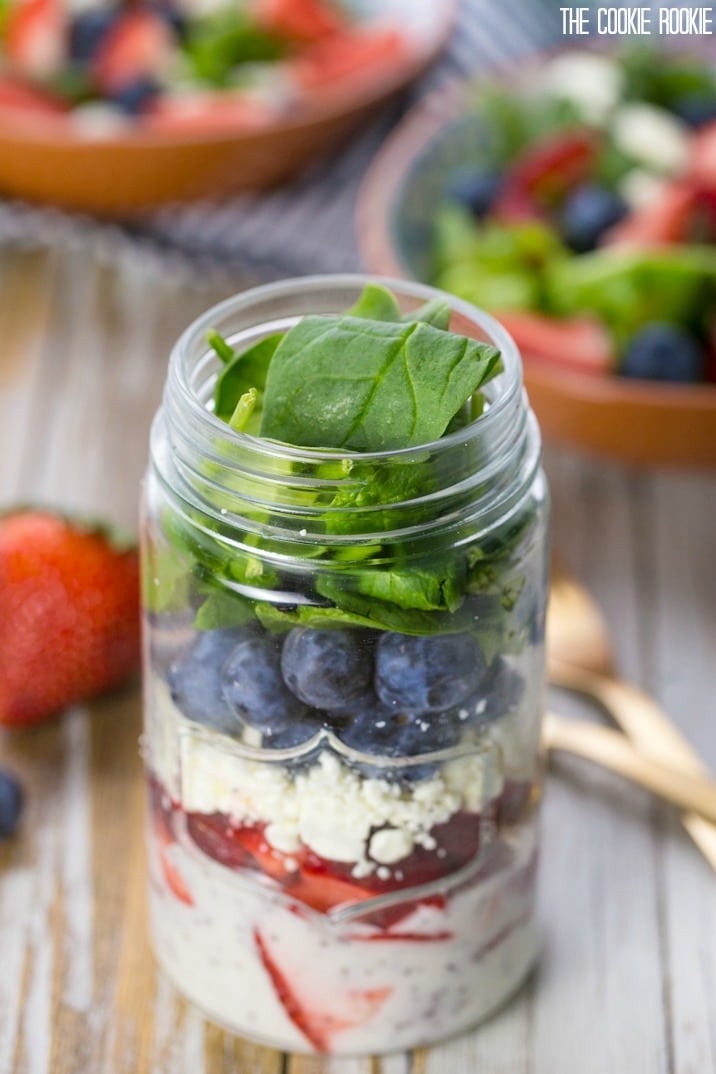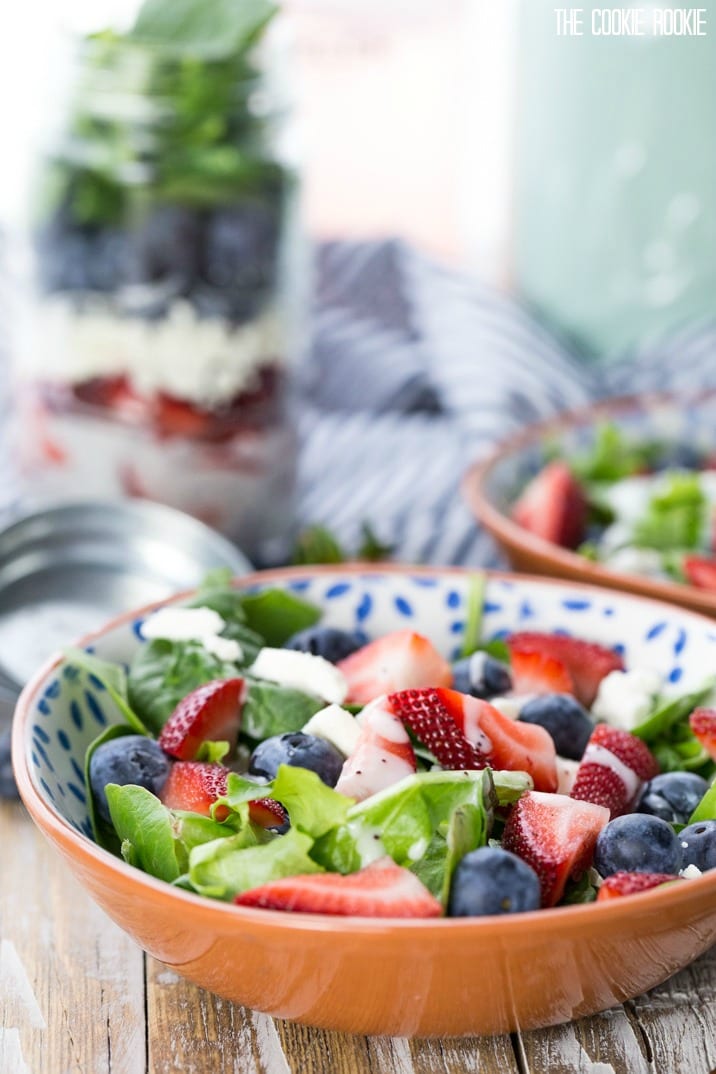 I think you'll love these other fruit salad recipes too!