This Skinny(er) Chicken Mexican Lasagna Bake is relatively guilt-free and SO delicious! Perfect for a weeknight meal with the entire family. You can have all the flavors with less calories…feeling great about what you're serving your family while still enjoying comfort food. Win win!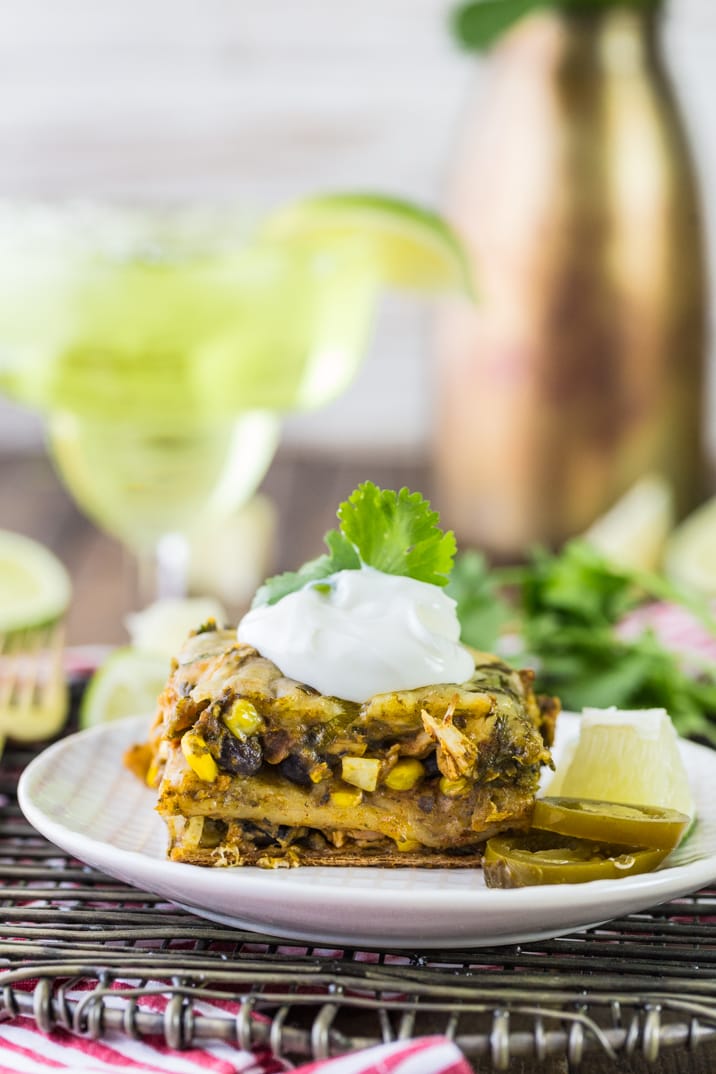 If you guys follow me on Instagram, you know I had the awesome opportunity to go to San Diego in May with Old El Paso. Not only was it an amazing and fabulous good time (SO MUCH FOOD), I was also so honored to meet the other official Old El Paso partners and learn more about the brand. It really was the best two days, and I came back with so many ideas of how to use their delicious products. Tortillas, beans, jalapeños, enchilada sauce, taco seasoning, taco boats, the list goes on and on. Where to start??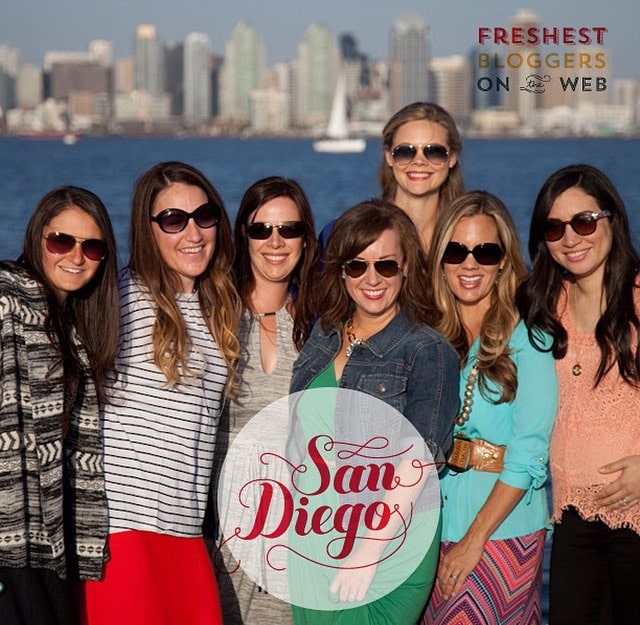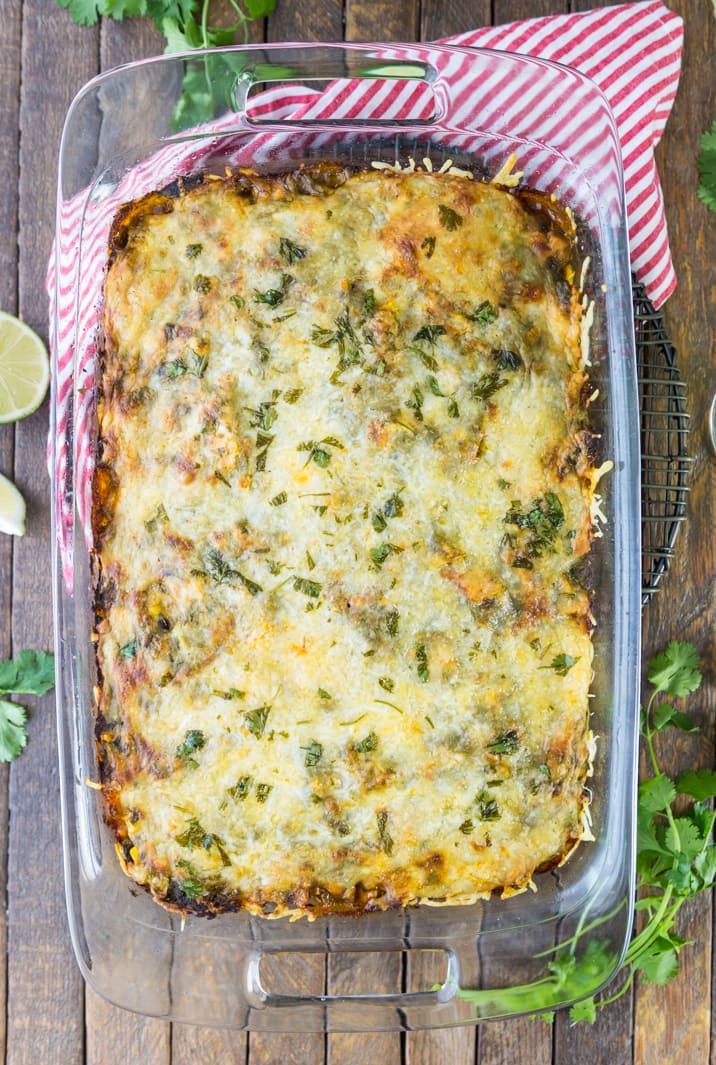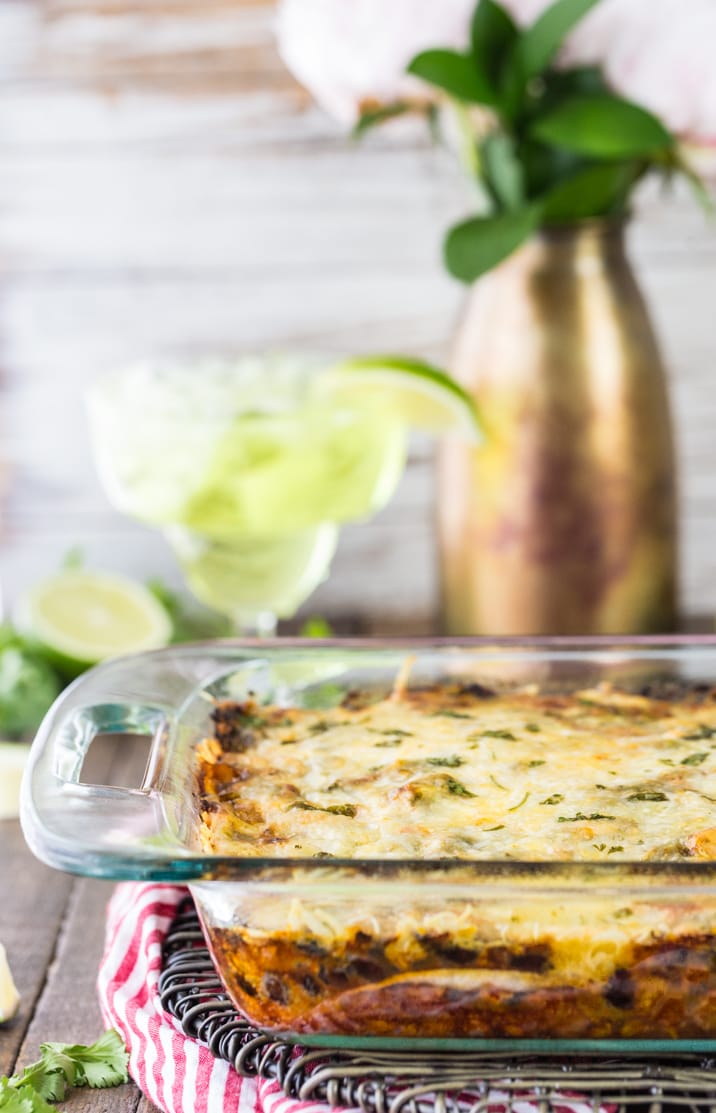 After learning about their fresh ingredients, fun perspectives on Mexican food, and just completely falling in love with Old El Paso, I came home and stocked my pantry with almost every product I could find at the grocery store. This Chicken Mexican Lasagna bake uses three of my favorites, their soft tortillas, jalapeños, and taco seasoning. Mexican food is my ultimate weakness, so you guys are in for a treat as I try out more of their products throughout the year!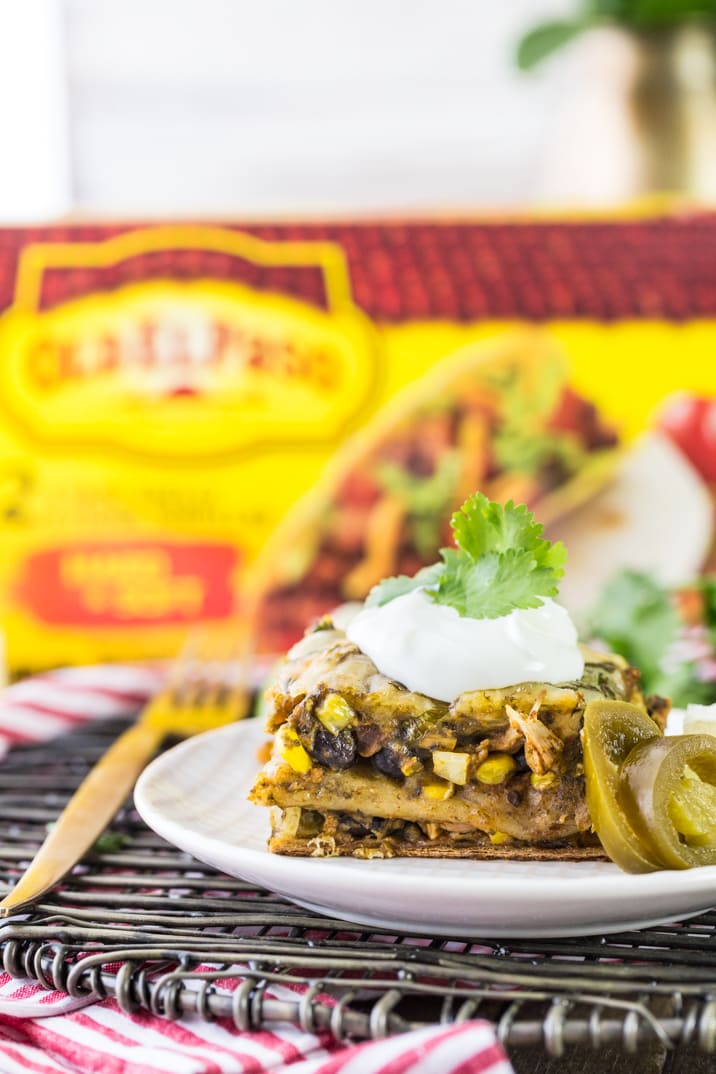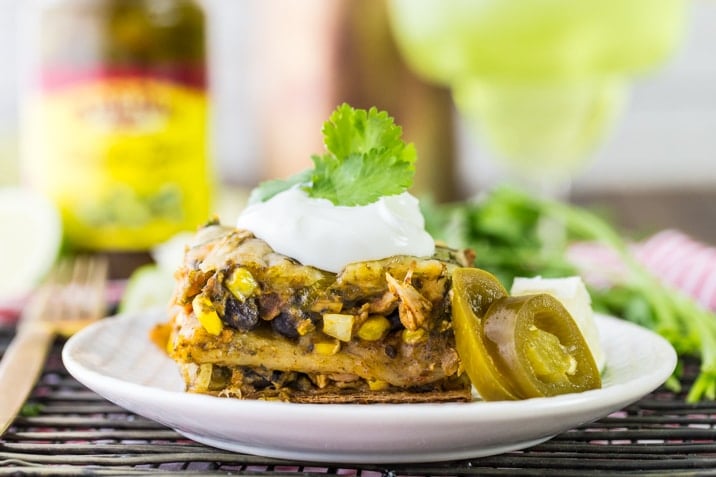 The best part of this Skinny(er) Chicken Mexican Lasagna Bake is that it's deceptively healthy!
I KNOW! It's even got a secret ingredient in there to make you strong (SHH — IT'S SPINACH!). I topped it all with some plain greek yogurt, a great substitute when trying to make Mexican food a bit less caloric. You'll never miss the sour cream!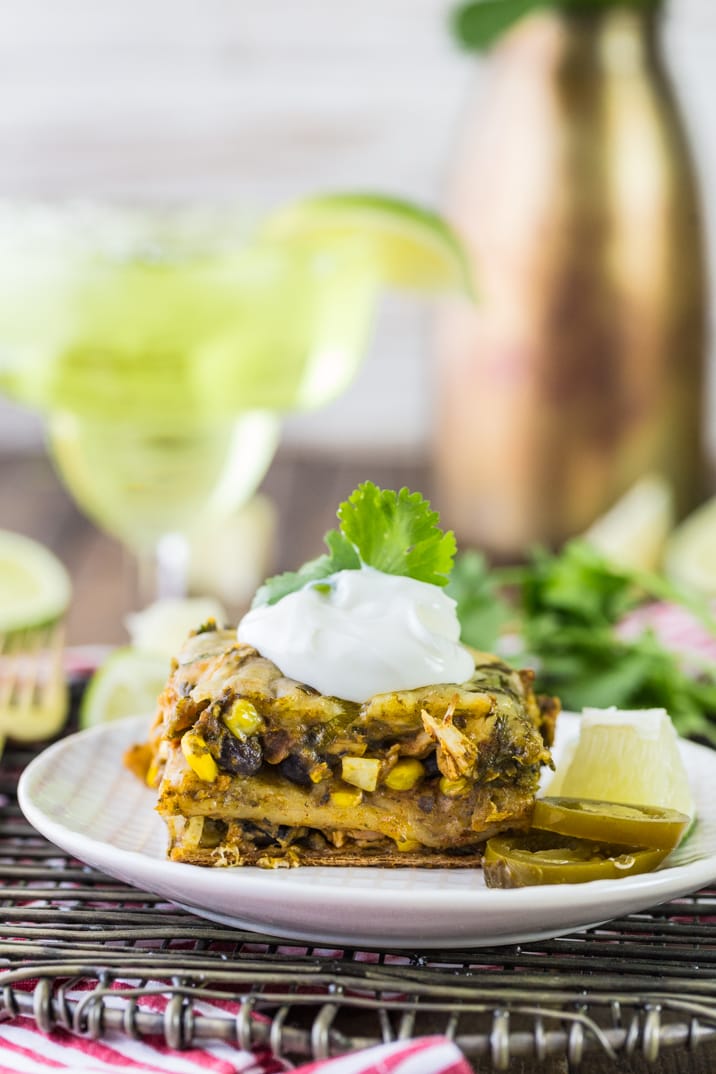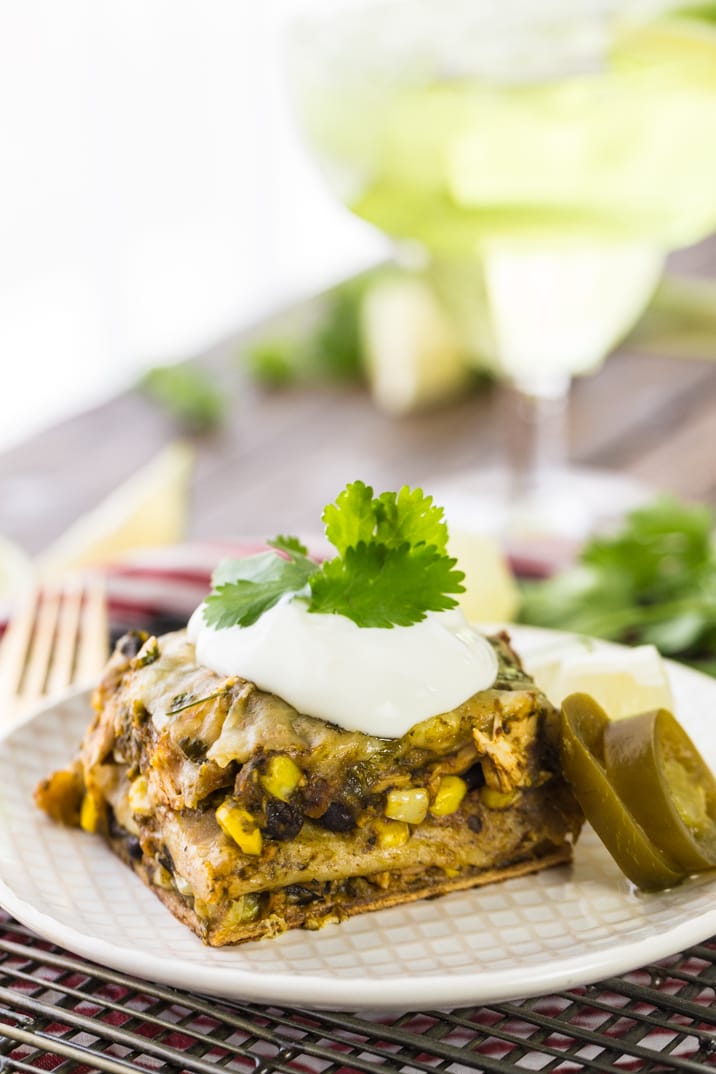 I have a feeling this easy meal will be made quite often at our house. It's the perfect quick and easy weeknight meal, and also a great option for making the night before and just heating up when you're ready to chow down. And believe me, you'll chow down.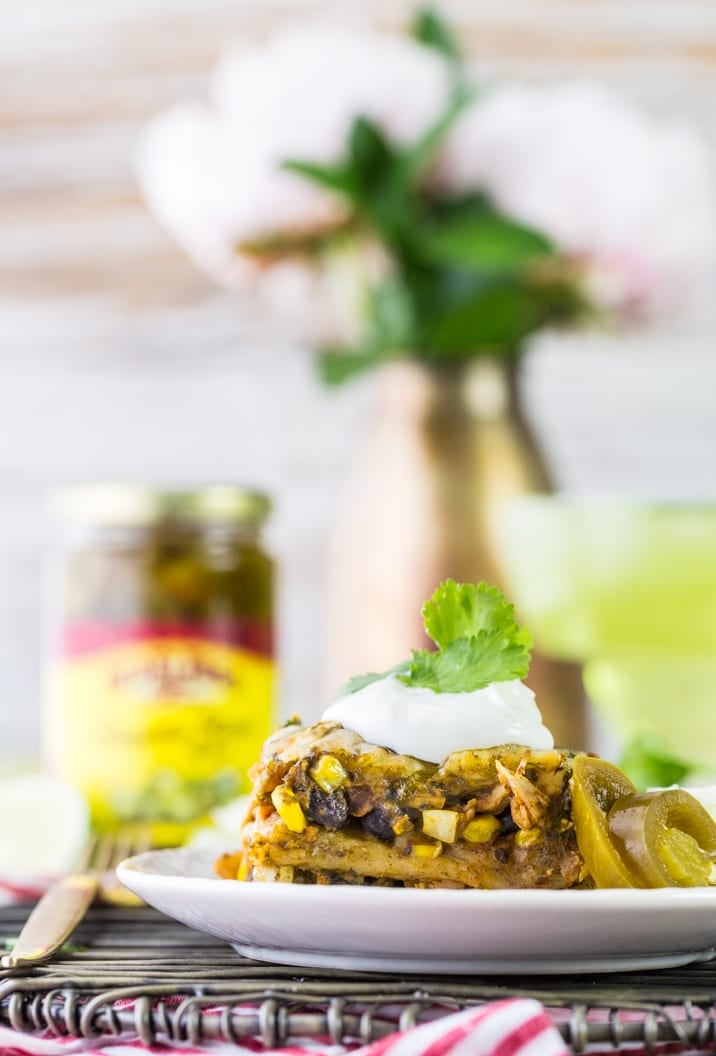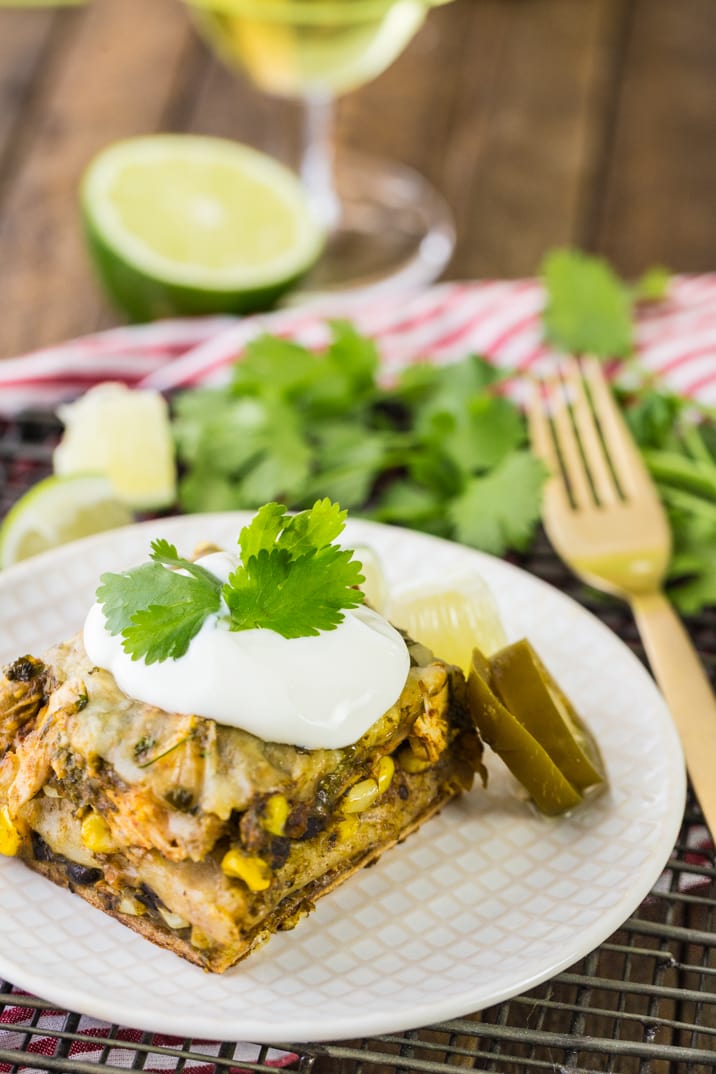 For more amazing recipes and fun recipe inspiration, be sure to go to Old El Paso's blog. I'm blown away by people's creativity, so many awesome ideas on that site. And if you want to see me being awkward on camera, check out the video below from my trip to San Diego, so fun!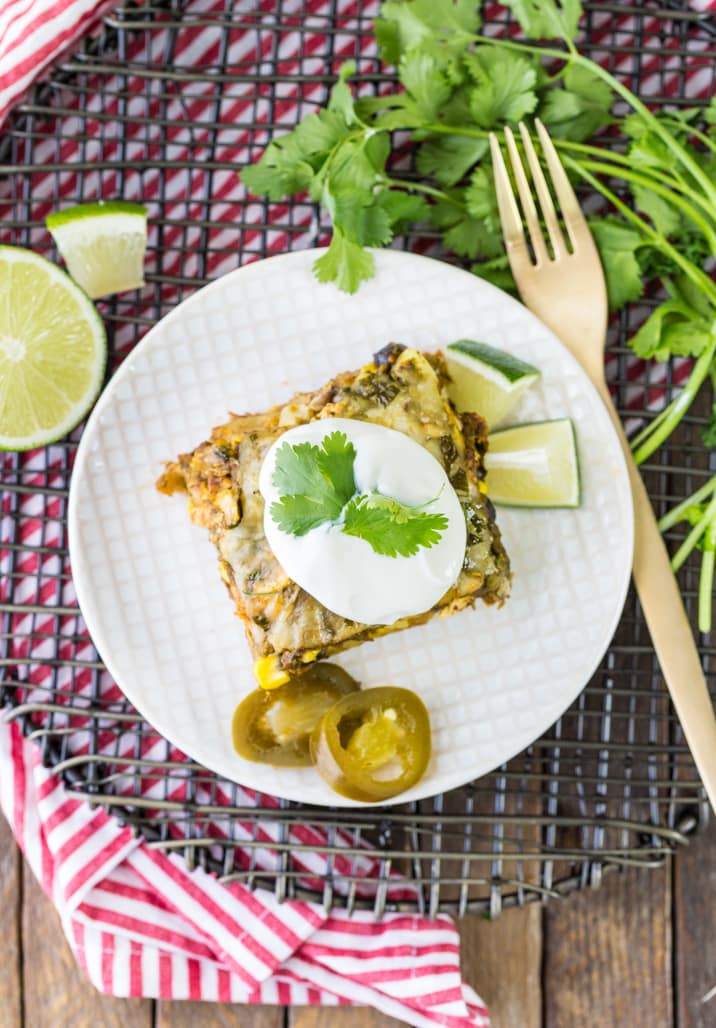 Enjoy!
This post has been sponsored by Old El Paso. All opinions are 100% mine. Thank you SO much for supporting the brands that help support The Cookie Rookie!