Individual Caramel Cheesecake Apple Dip…served in APPLES and made with only THREE INGREDIENTS! This fun caramel dip will wow your guests are BBQs this Summer. YUM!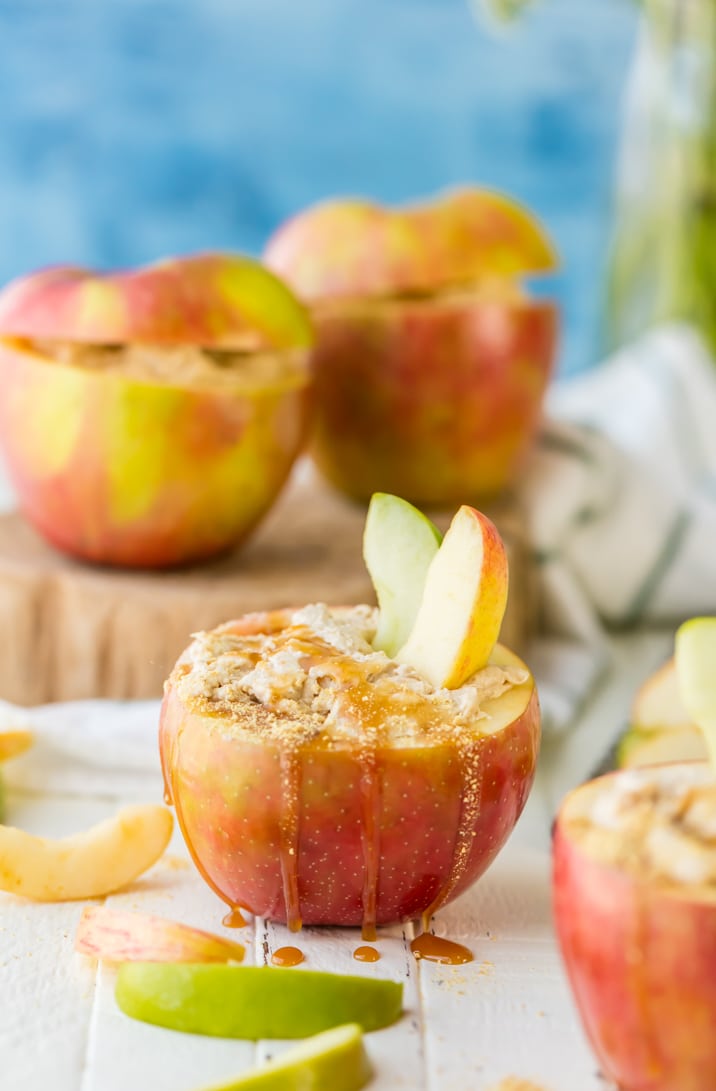 I'm so excited for today's post…because it's for Meg from With Salt and Wit! SHE IS HAVING A BABY!!!I'm getting together with some of her other friends to throw her a surprise baby shower for her sweet little boy Aiden that is due in October!! So pull up a seat and get ready for some great party food, including these Individual Caramel Cheesecake Apple Dip!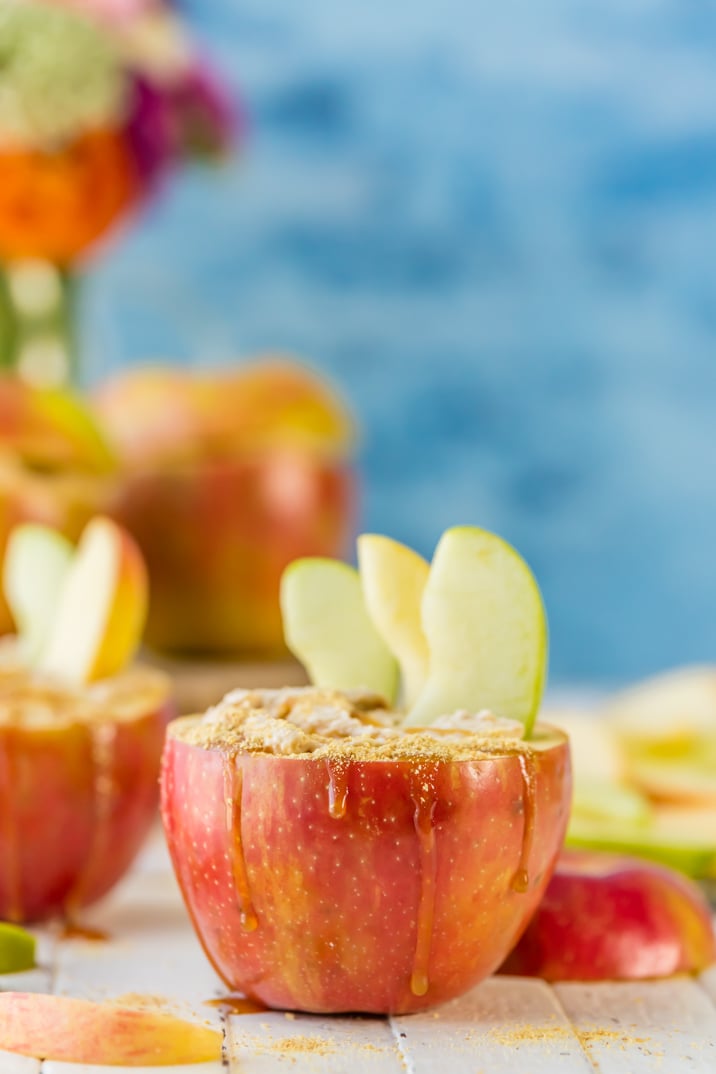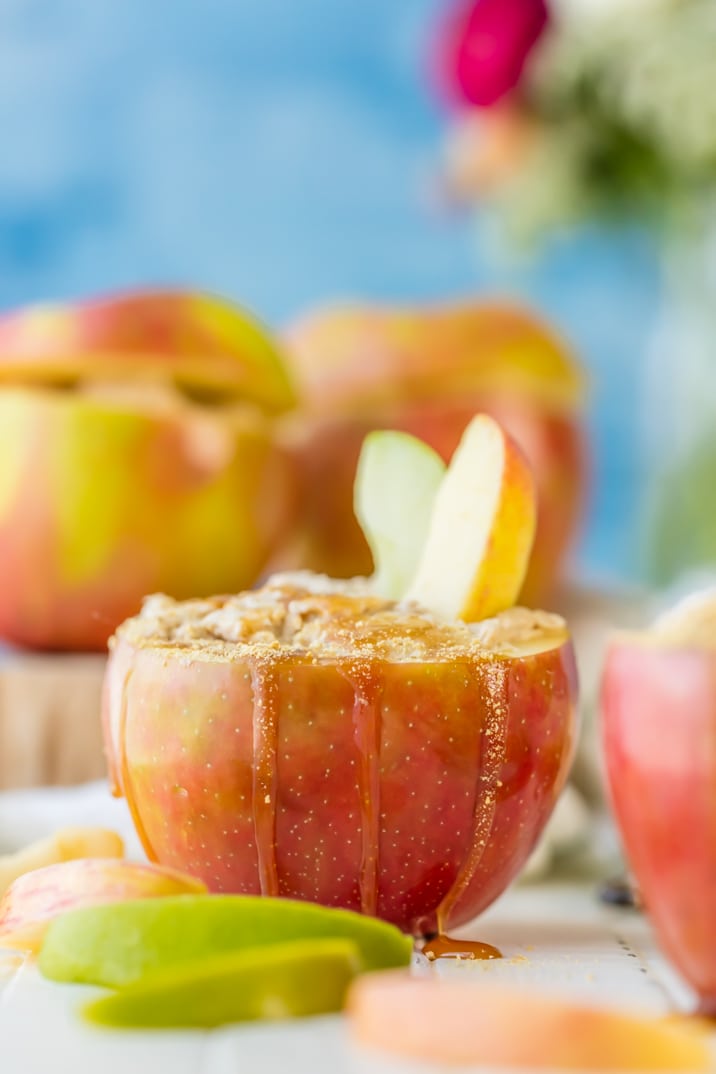 Meg was one of my very first friends I made in the blogging world. She is a selfless encourager, cheerleader, and super talented blogger! I'm so excited for this next chapter in her life once her sweet Aiden is born.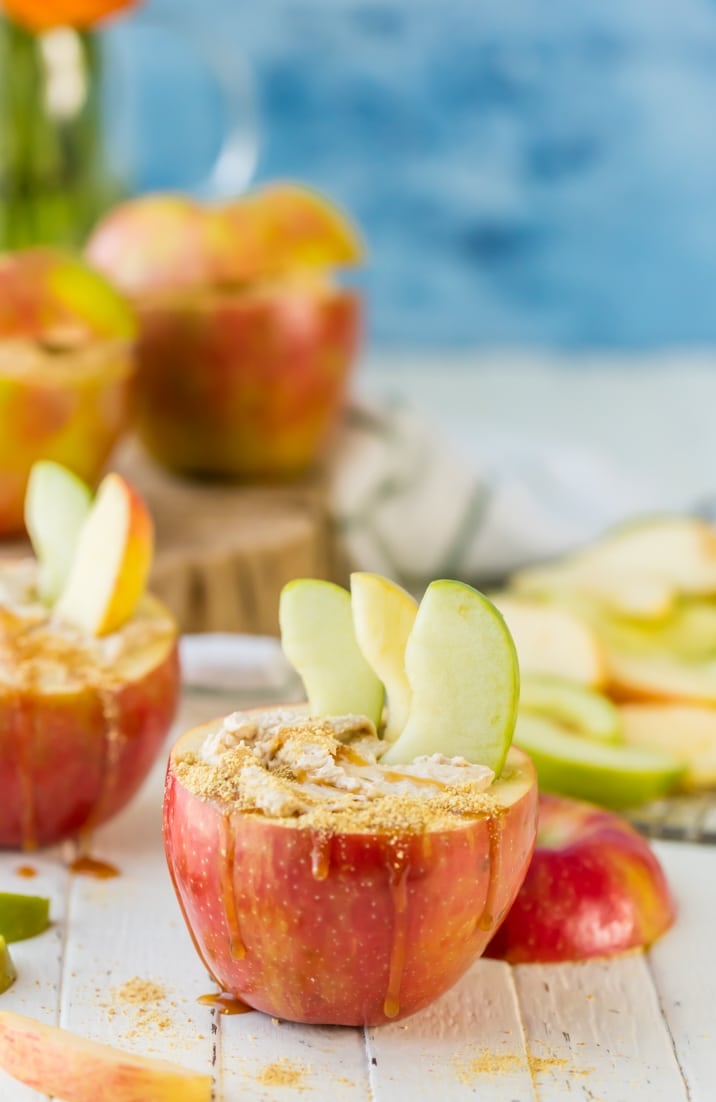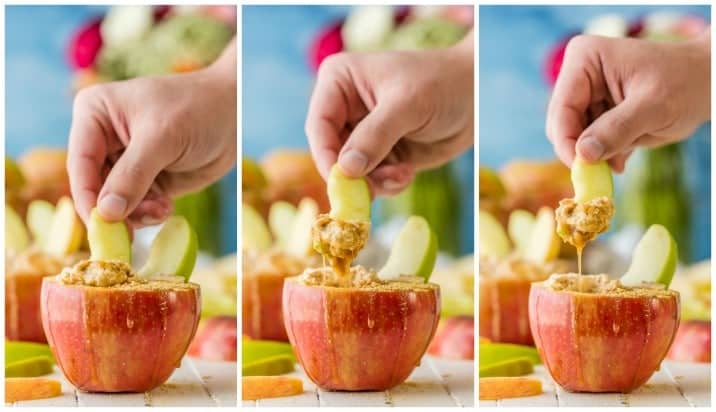 As far as this Individual Caramel Cheesecake Apple Dip goes…well…it's a show stopper!
Served in hollowed out apples, and only having THREE INGREDIENTS…it's the perfect easy, tasty, cute treat for any party, especially Fall baby showers! It doesn't get more simple or sweet. YUM!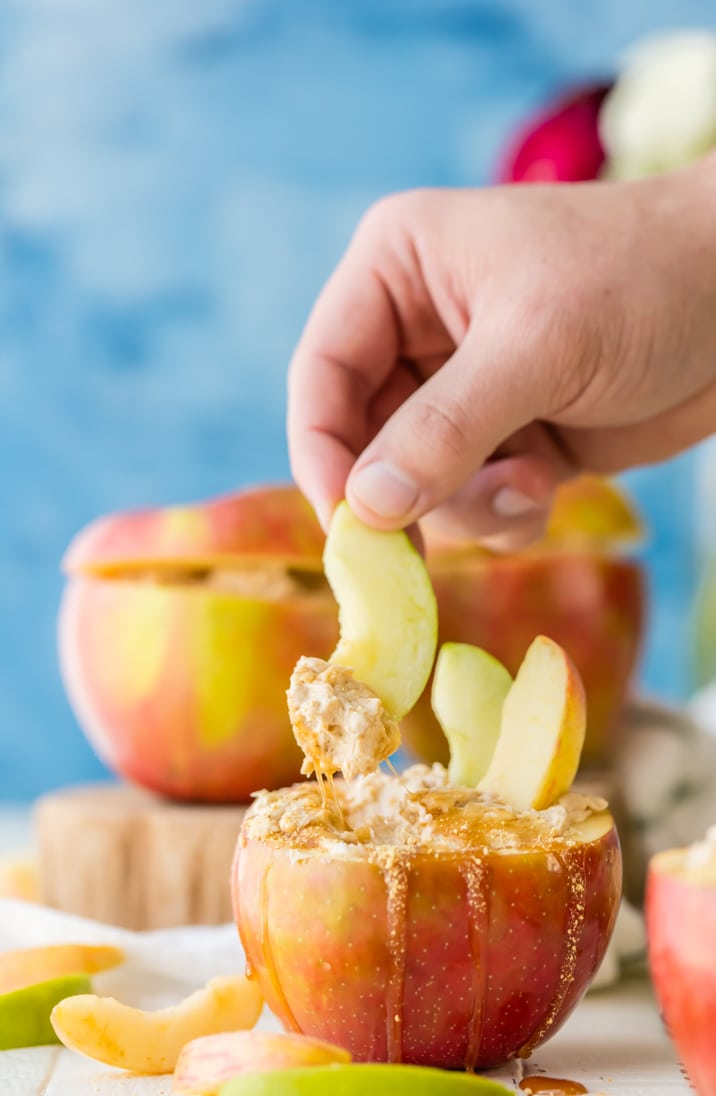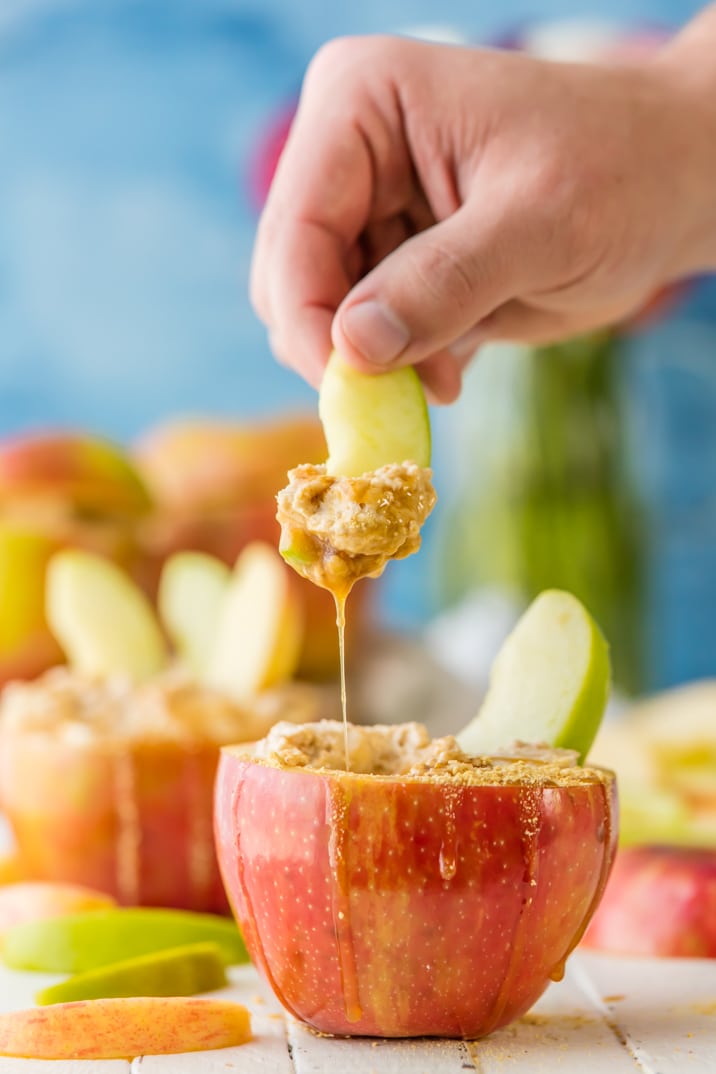 Be sure to check out these other recipes from the baby shower for Meg!! CONGRATS girl, we are all so excited for you and can't wait to meet sweet Aiden!