Crockpot Turkey Breast is one of the easiest ways to make a Thanksgiving turkey! This slow cooker turkey recipe guarantees succulent and juicy turkey every-time, as well as freeing up space in your oven. This year, cook your turkey in a crockpot with vegetables, chicken broth, and plenty of herbs for great flavor and a stress-free holiday!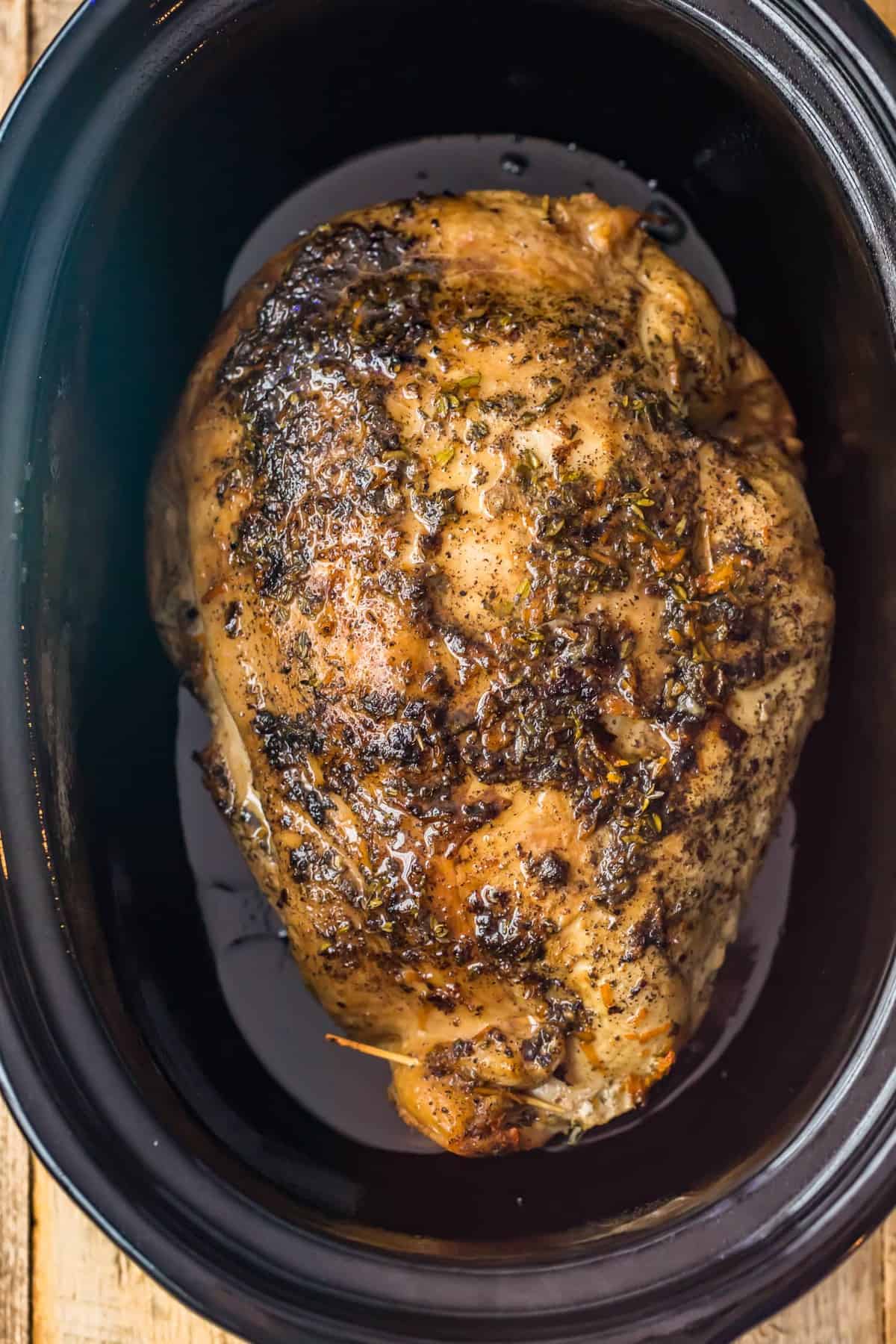 Crockpot Turkey Breast
This crockpot turkey breast recipe is an easy way to make tasty, juicy turkey for your Thanksgiving meal. Making turkey in a slow cooker is just genius!
If you're planning your Thanksgiving menu and wondering if your oven is big enough for a turkey, then I have the perfect solution for you! Grab your Crockpot and get ready for the best turkey breast you'll ever make!
This crockpot turkey breast is one of the EASIEST ways to make turkey for Thanksgiving! It's a mostly hands-off, set it and forget it kind of recipe, which leaves plenty of time to focus on making those Thanksgiving side dishes.
Everyone will love this slow cooker turkey breast with vegetables. It will fit right in on your holiday table!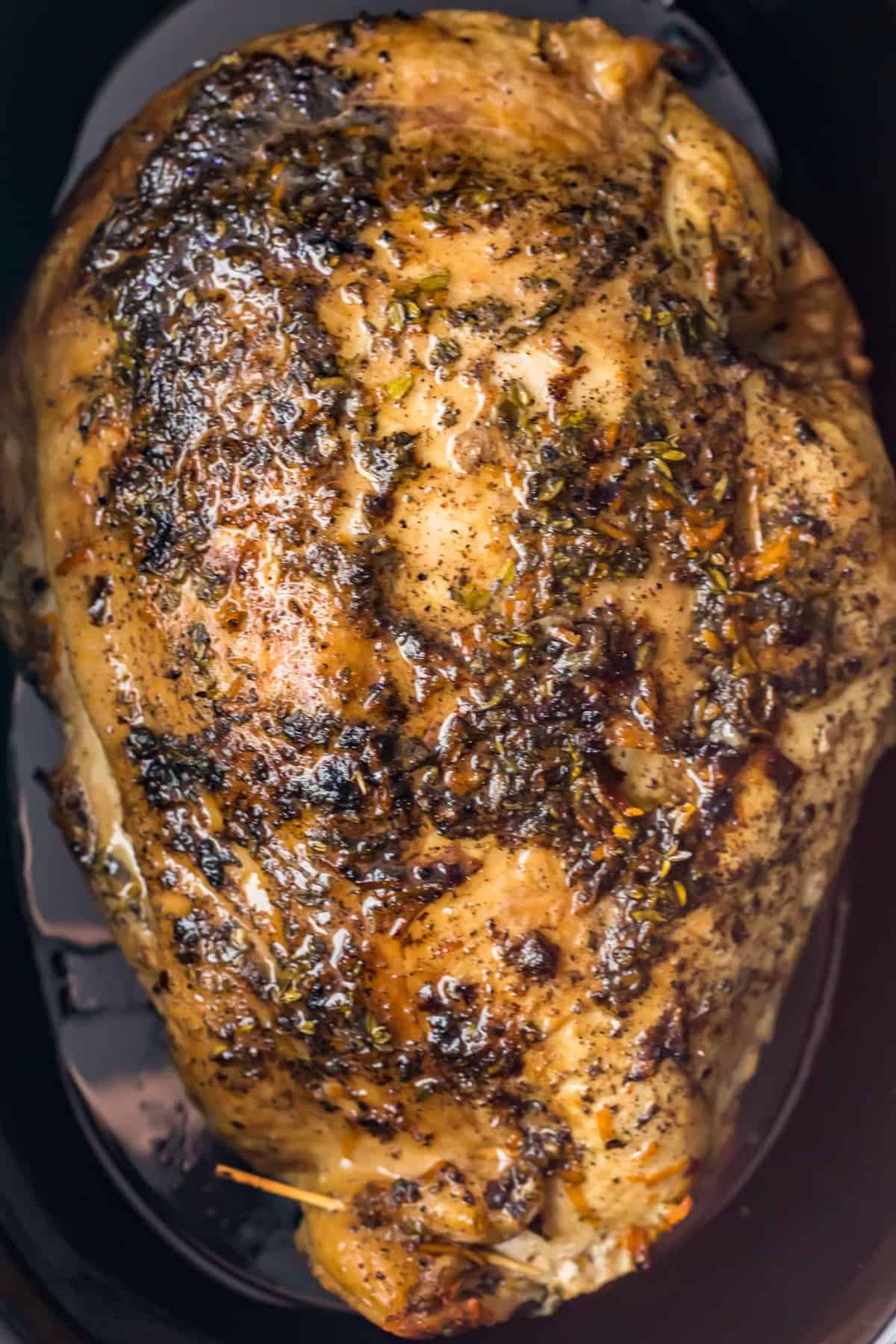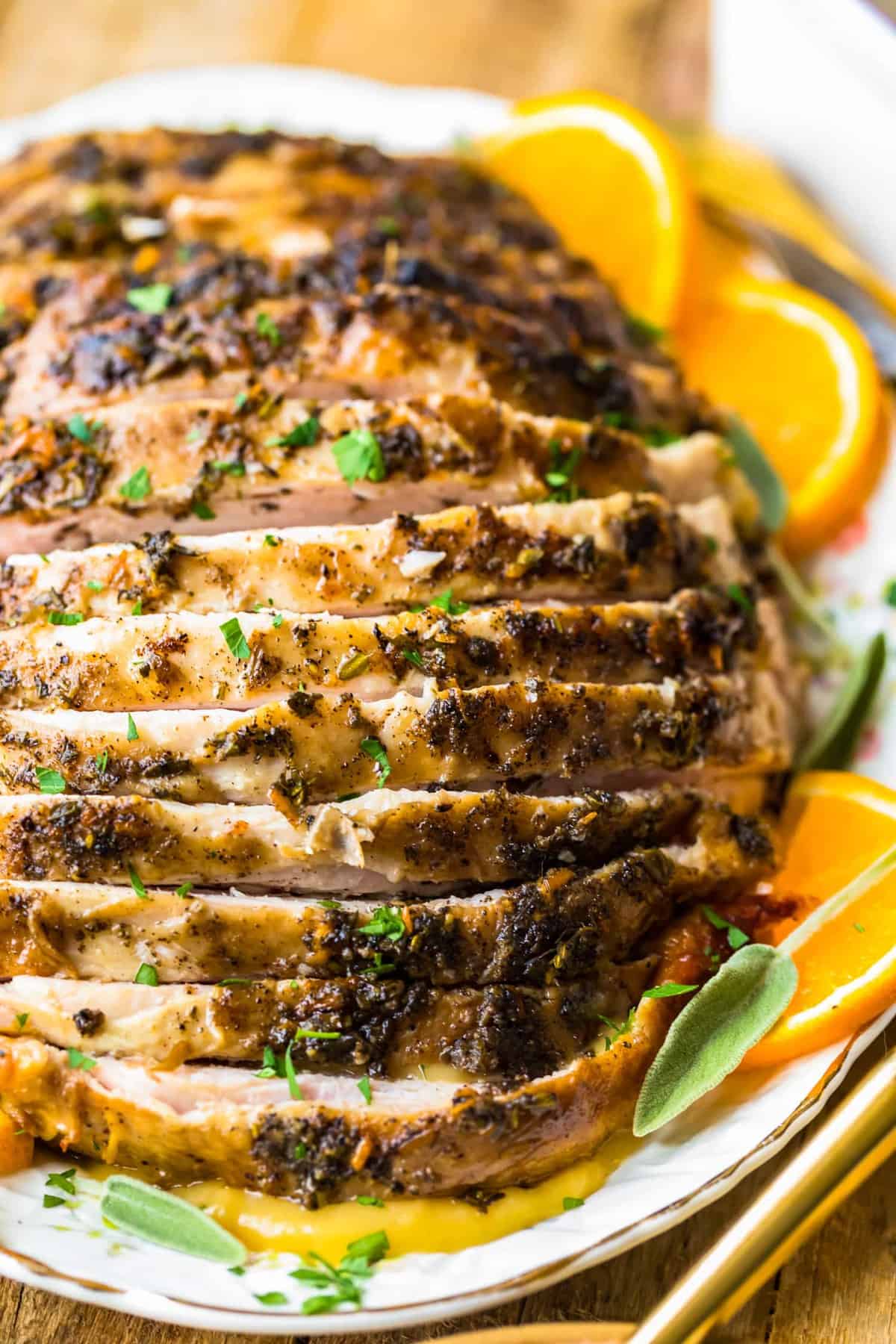 How to Brine Slow Cooker Turkey
Do you really need to brine the turkey breast before cooking it in a slow cooker?
Brining the turkey breast is so key to juicy and flavorful meat, so this is a very important step of the crockpot turkey recipe. This brine recipe is full of aromatics that will help to flavor your turkey and add moisture so it doesn't dry out while slow cooking.
When using a brine, the turkey gets seasoned from the inside, so every bite is truly delicious. The extra step is worth it, especially when cooking on a big day like Thanksgiving!
Crockpot Turkey Brine Ingredients
Apple juice or apple cider
Cold water
Rosemary
Garlic
Salt
Brown sugar
Peppercorns
Bay leaves
Orange peel
Can you cook a frozen turkey breast in a crockpot?
You should not put frozen meat directly in a crockpot to cook, as there's a risk of bacteria contaminating the meat before it reaches a safe temperature.
You can absolutely use a frozen turkey breast for this recipe, but be sure to thaw it fully before brining and cooking it.
How do you make turkey breast moist and juicy?
Turkey breast is a very lean cut of meat, which means it tends to dry out, leaving you with a bland Thanksgiving meal. But we can fight that!
The brining process locks in moisture and it cooks in its own juices without the need for constantly basting it. This easy slow cooker turkey breast recipe is a great hands off way of cooking your turkey while you get on with the rest of the feast. And you won't be left with dry turkey!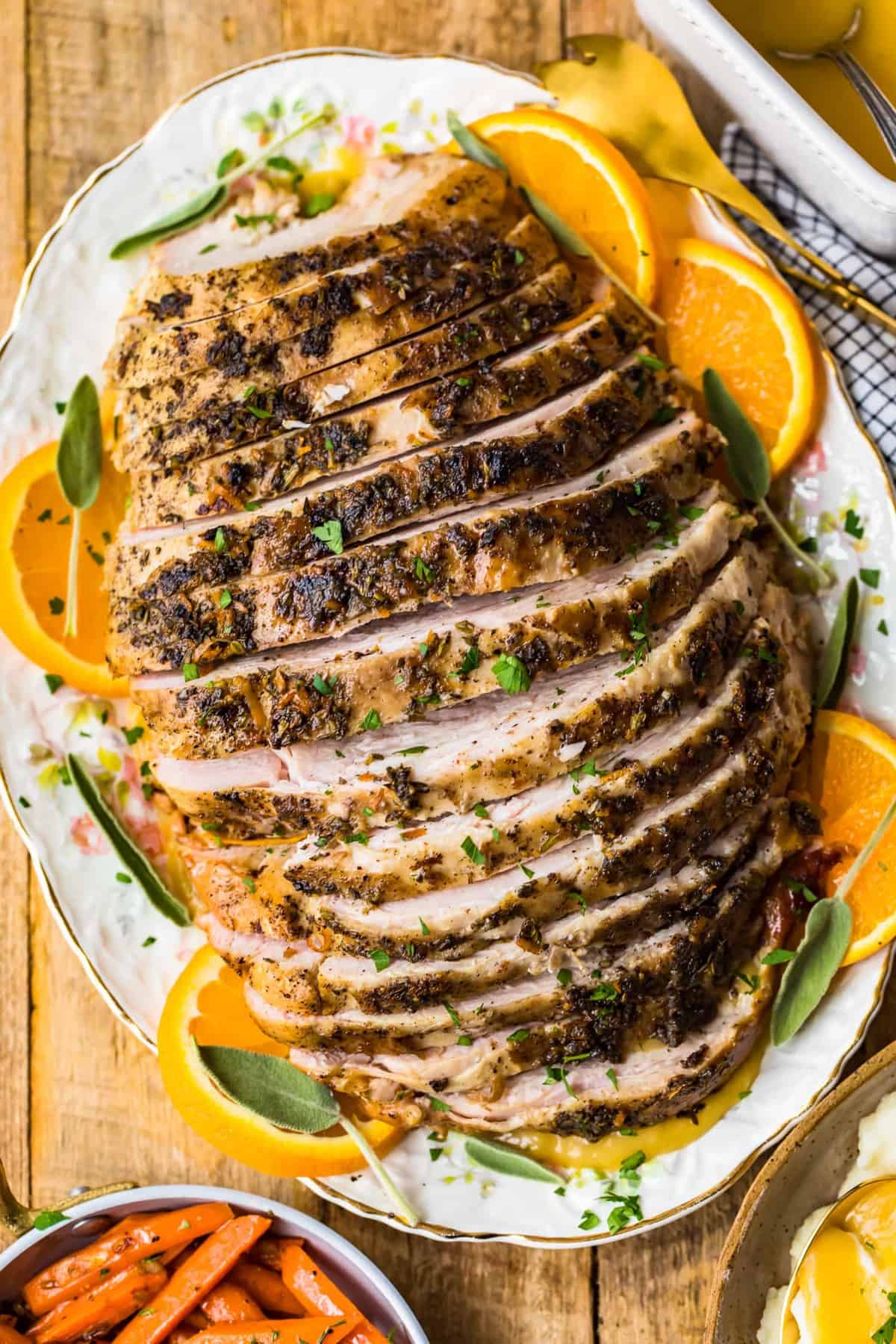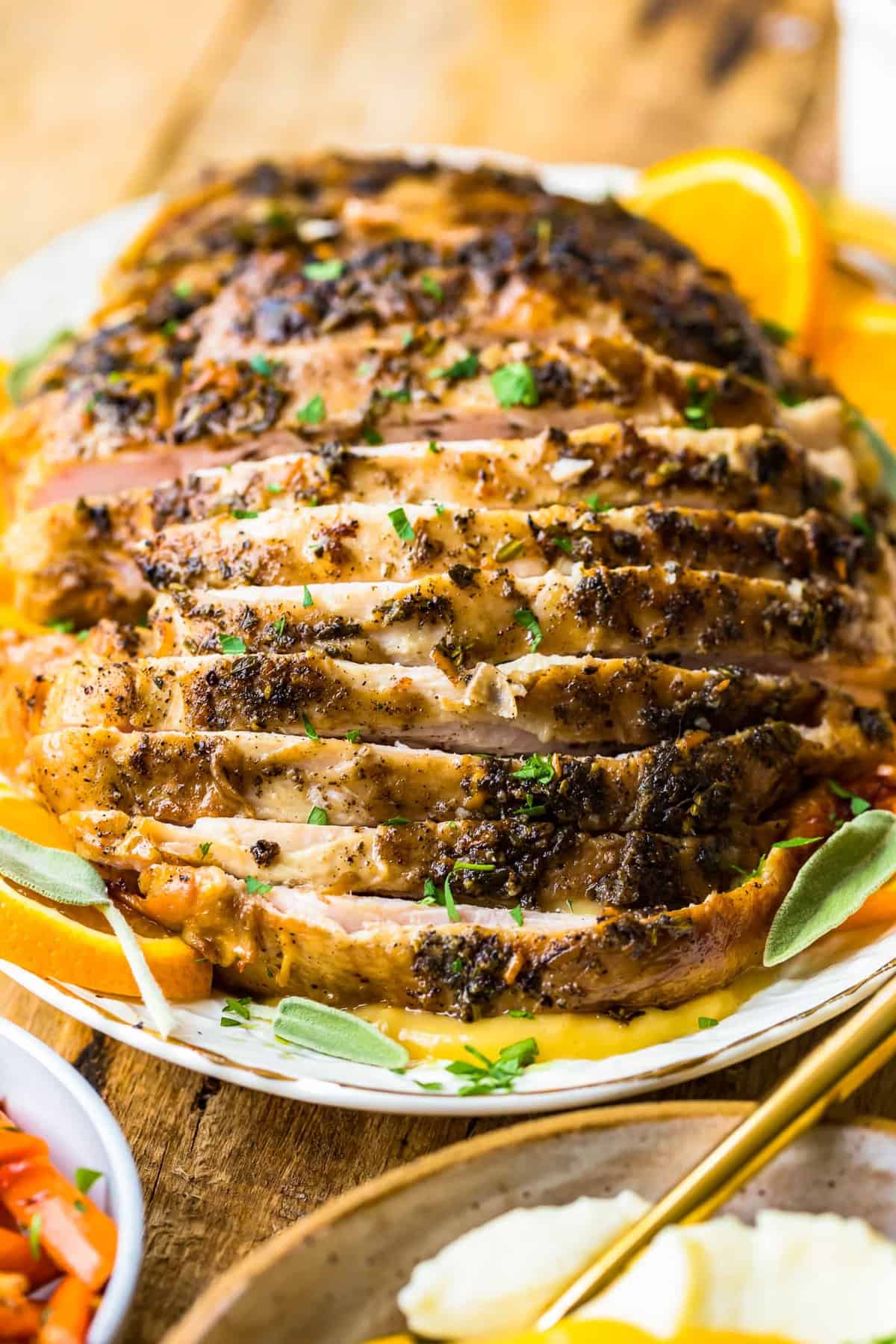 Tips!
Use boneless turkey breast for this recipe, fresh or frozen.
If using a frozen turkey, be sure to fully thaw it first!
Brine the turkey for at least 8 hours before adding it to the crockpot.
Spray your slow cooker with non-stick spray before adding the turkey breast.
Use a meat thermometer to check when your turkey is done (it should read 165°F).
Let the turkey rest for at least 15 minutes before slicing it.
How to Cook a Turkey in a Crock Pot
I can't get over how simple this turkey recipe is! Set it, spend your time focused on cooking the sides or spending time with your family, then it's ready to serve!
Be sure to see the recipe card below for full ingredients & instructions!
If you're using frozen turkey breast, start by thawing it.
Combine ingredients to make the brine, then submerge the turkey, cover, and refrigerate AT LEAST 8 hours.
When ready to cook, set your slow cooker to HIGH and spray the interior with nonstick spray.
Remove the turkey from the brine and rinse it thoroughly with cold water, then pat it dry with paper towels.
Place the celery, onions, and carrots in the bottom of the crockpot, and pour the chicken broth over the vegetables.
Set the turkey breast on top of the vegetables and pour melted butter over the turkey.
Sprinkle turkey with salt, black pepper, sage, rosemary and orange zest.
Cover the slow cooker and cook on HIGH 2 hours, then reduce the temperature to LOW and cook an additional 1-2 hours or until the internal temperature of the middle of the turkey breast registers 165°F.
Remove the turkey breast from the crockpot, cover with foil and let it rest 15 minutes.
Cut into ½-inch slices and serve!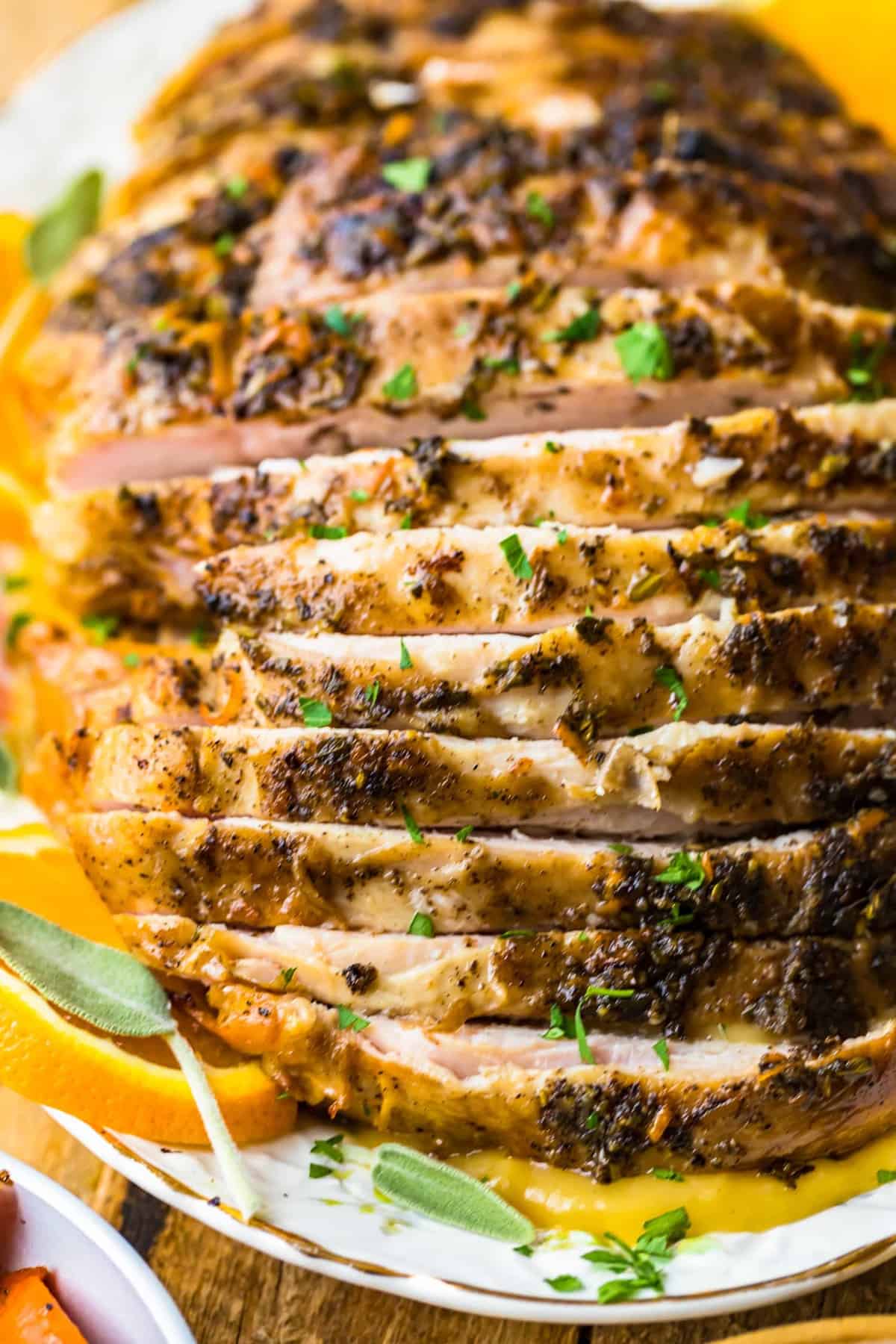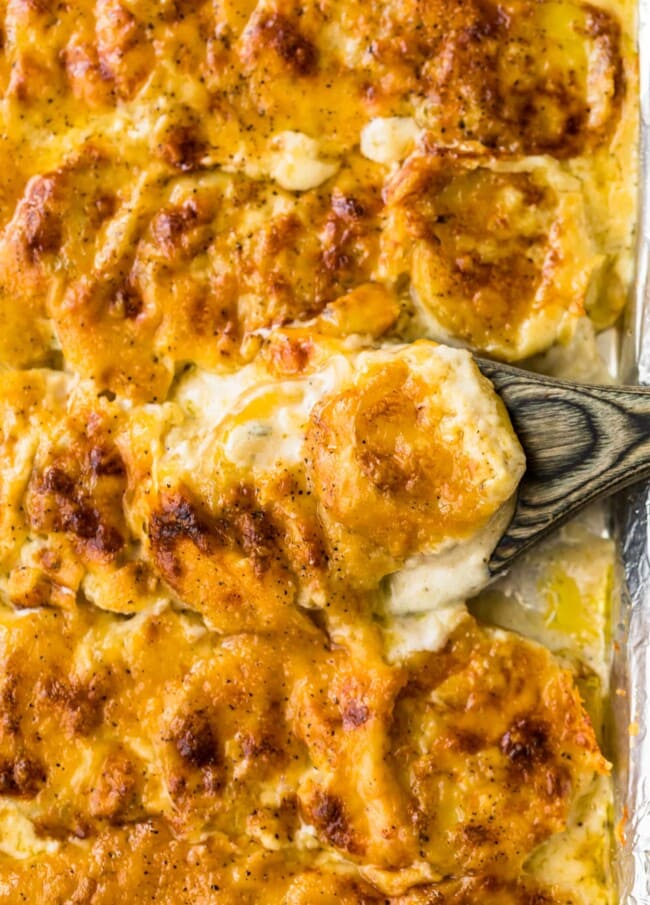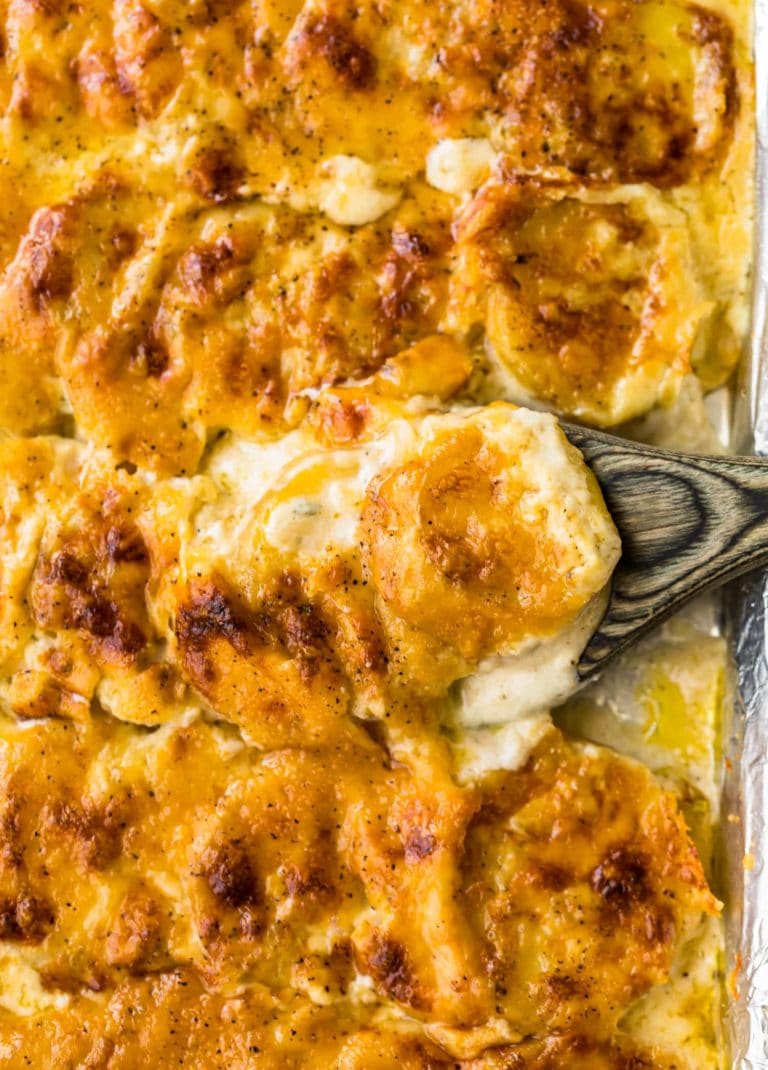 Try ALL the Sides
60+ Holiday Side Dishes
This Thanksgiving we hope you enjoy as many sides as possible with this Roast Turkey Breast!
See Sides
Easy Thanksgiving Turkey Recipes
Slow cooker turkey is one of the easiest Thanksgiving turkey recipes ever! But if you don't have a slow cooker, don't worry! I've got plenty of other recipes for your to try.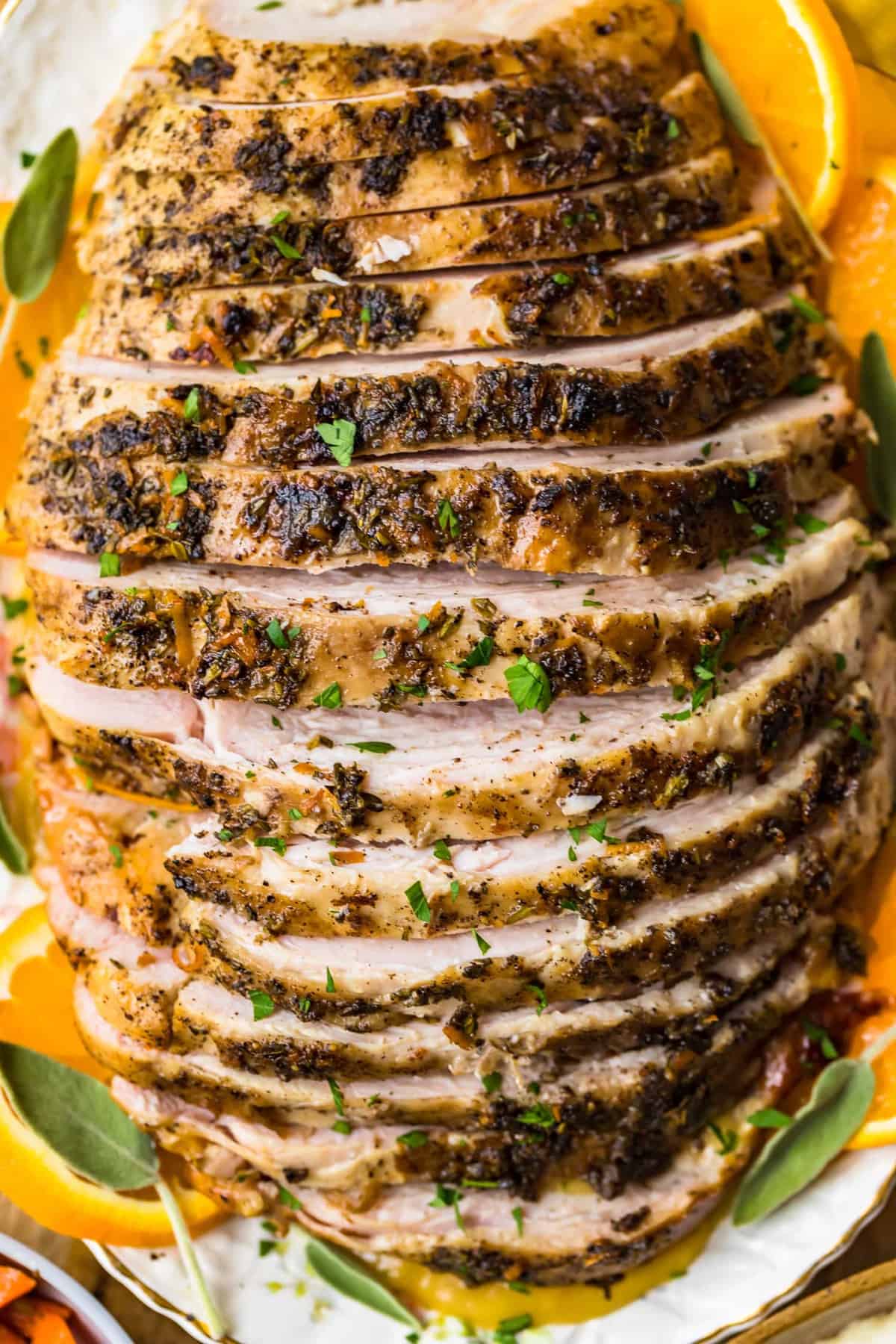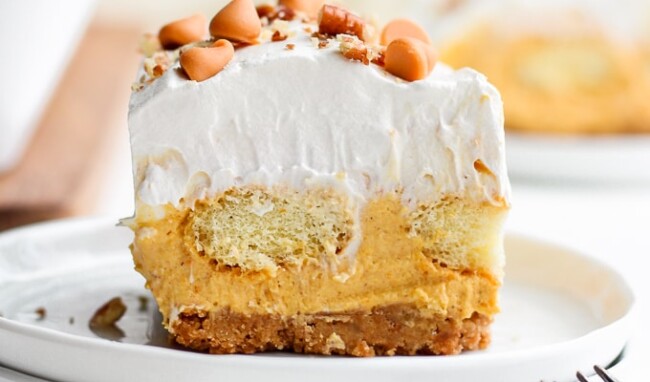 It's not Thanksgiving without Pie!
88+ Thanksgiving Dessert Ideas
Every Thanksgiving table needs an equally amazing dessert table.
See Desserts
I hope you try this delicious slow cooker turkey breast this Thanksgiving (or try it for Christmas or Easter!). It's so simple, and sure to please a crowd.
Thanksgiving is nothing without the sides, so try out these recipes to serve with your turkey:
If you end up loving this Crockpot Turkey Breast Recipe, please let us know by leaving a rating or uploading a photo in the comments. Happy Thanksgiving!