This grilled Huli Huli turkey breast recipe is so rich in flavor! Inspired by the Hawaiian Huli Huli chicken, this grilled turkey recipe is made with a sweet and tangy Huli Huli sauce. It's a unique turkey recipe perfect for summertime BBQs and holidays alike!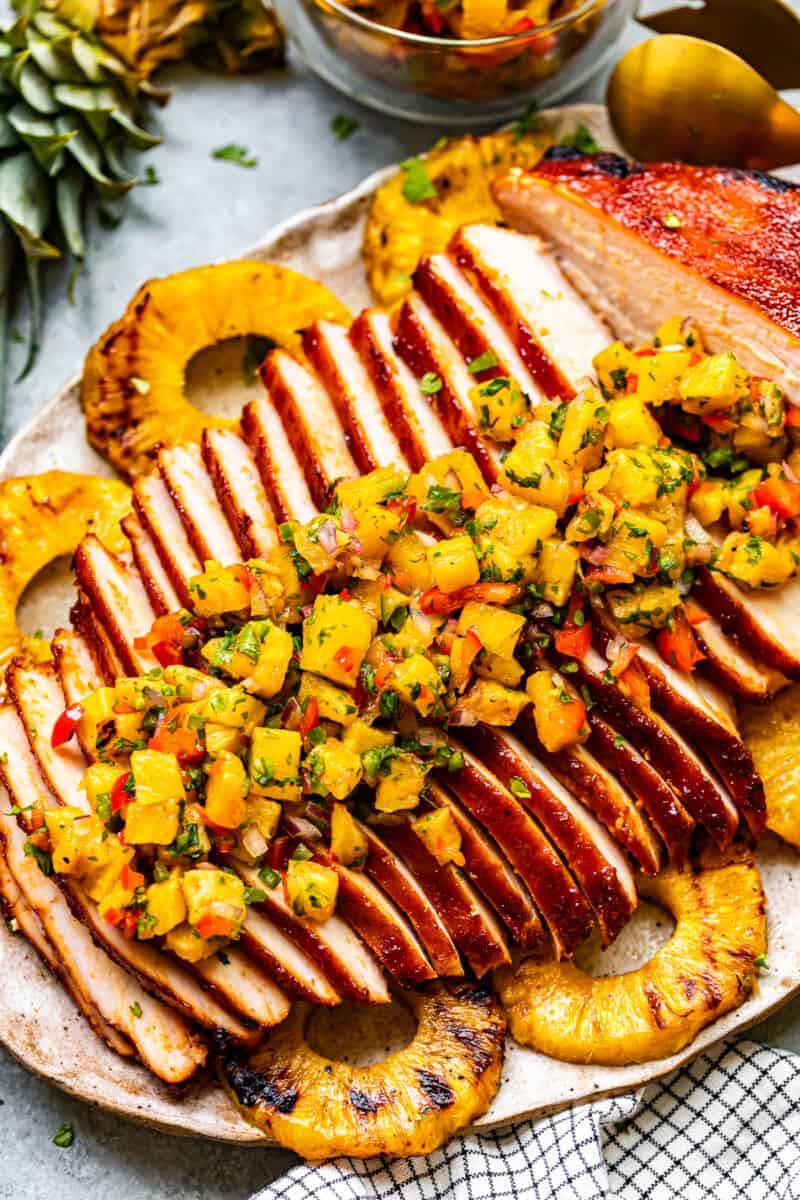 Homemade Huli Huli Turkey Breast Recipe
This grilled Huli Huli turkey recipe is a unique and flavorful favorite! It's moist, delicious, and it's always a crowd pleaser.
Turkey breast is covered in Huli Huli sauce, grilled to perfection, and served with a sweet and spicy pineapple salsa. Make it for a summer BBQ, or for the holidays!
Why You'll Love this Grilled Turkey Breast Recipe:
FLAVORFUL: You can't beat the rich flavor of this huli huli turkey. It's sweet, it's tangy, and it absolutely tasty.
UNIQUE: If you're looking for a unique turkey recipe, this is it! Take a break from the recipe you make very year, and try this one instead.
ANY OCCASION: I love making this in the summer for grilling season, but it works just as well on holidays. No matter when you serve it, everyone will love it!
This grilled turkey breast recipe is inspired by Hawaiian Huli Huli chicken!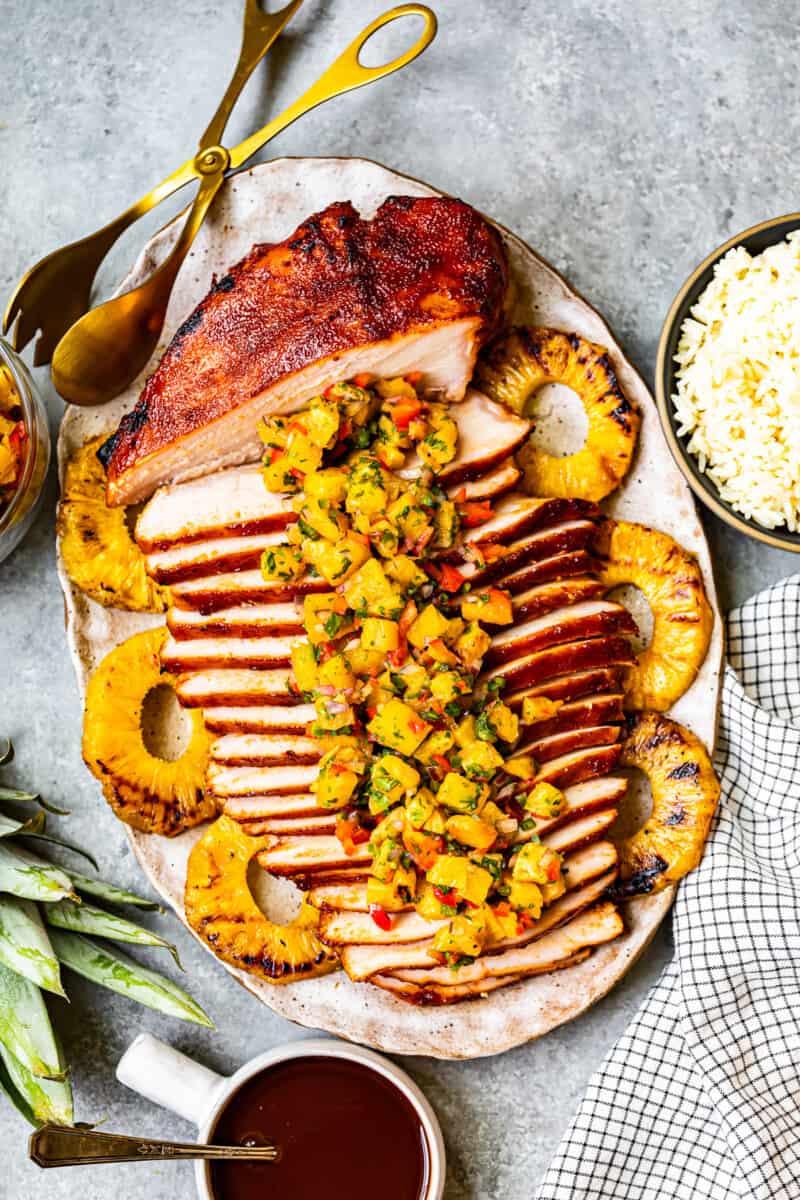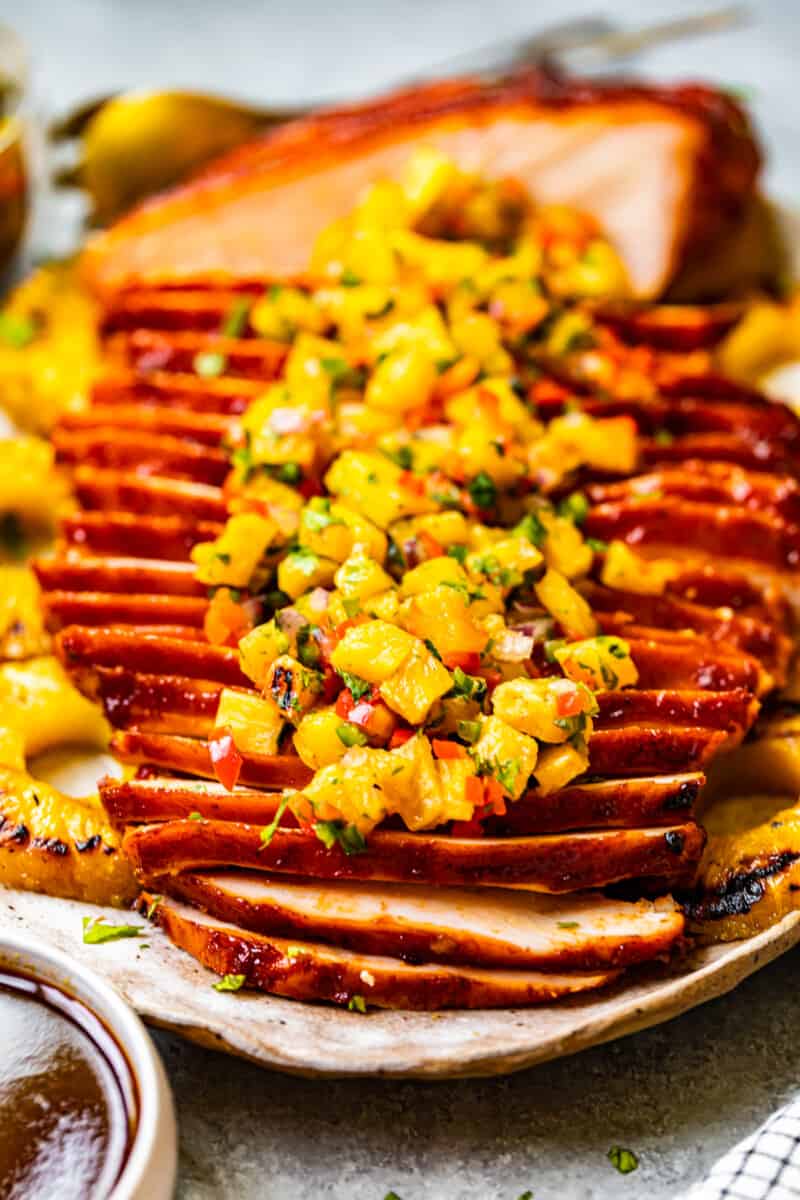 What does huli huli mean?
Huli is a Hawaiian word that basically means to turn around, rotate, flip, or reverse. This is applied to a traditional Hawaiian dish called Huli Huli chicken, which is a barbeque-style chicken that is cooked and covered in Huli Huli sauce. The chicken is turned over and flipped on the grill many times during the cooking process, so it's a fitting name.
We're taking the rich, delicious flavor of Huli Huli chicken and using it to make this grilled turkey breast recipe.
Ingredients
Between the dry rub, sauce, and accompanying salsa, this is an ingredient-heavy recipe. It's well worth it though for the incredible flavor. Here's a quick look at the main components of this Huli Huli turkey recipe, but be sure to check the recipe card below for the full ingredients list.
Turkey: Use a fresh, 5-6 pound turkey breast for this recipe. If you use frozen turkey breast, be sure to fully defrost it ahead of time.
Brine: The brine is made with pineapple juice, soy sauce, ginger, and other ingredients to complement the flavor of Huli Huli sauce.
Dry Rub: The dry rub is a mixture of garlic powder, paprika, red pepper flakes, and a few other spices.
Huli Huli Sauce: The sauce is the star of this recipe! It's basically a sweet and tangy barbecue sauce, made with pineapple, soy sauce, ginger, garlic, and more.
Pineapple Salsa: The salsa is made with grilled pineapple, red onions, jalapenos, and a few other things. It's the perfect thing to serve on top of the huli huli turkey.
How to Make Grilled Huli Huli Turkey Breast
You can jump to the recipe card for full ingredients & instructions!
Combine ingredients to make the brine. Then marinate the turkey breast in the brine, refrigerated, for 2-18 hours.
Make the dry rub. Then make the huli huli sauce. Both should be ready to use before cooking the turkey.
Grill the pineapple, then make the pineapple salsa and refrigerate it.
Grill the turkey breast, coat with huli huli sauce, and serve with pineapple salsa.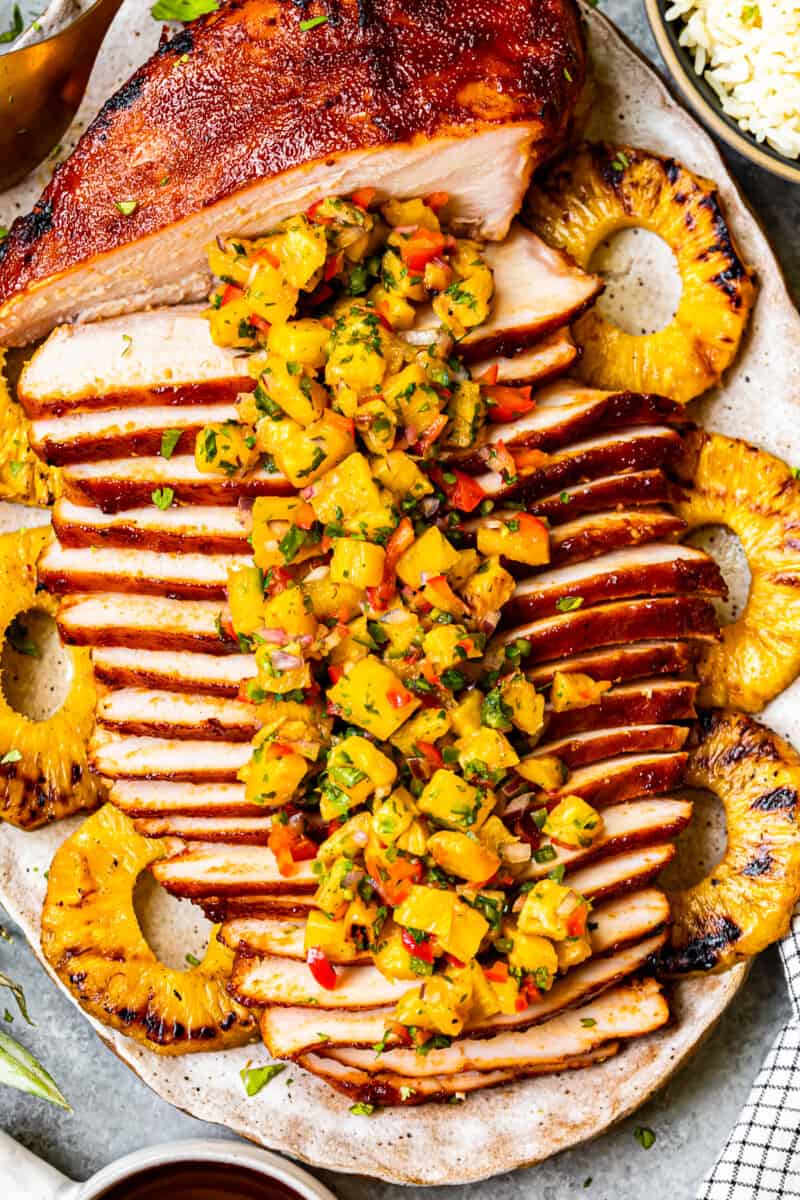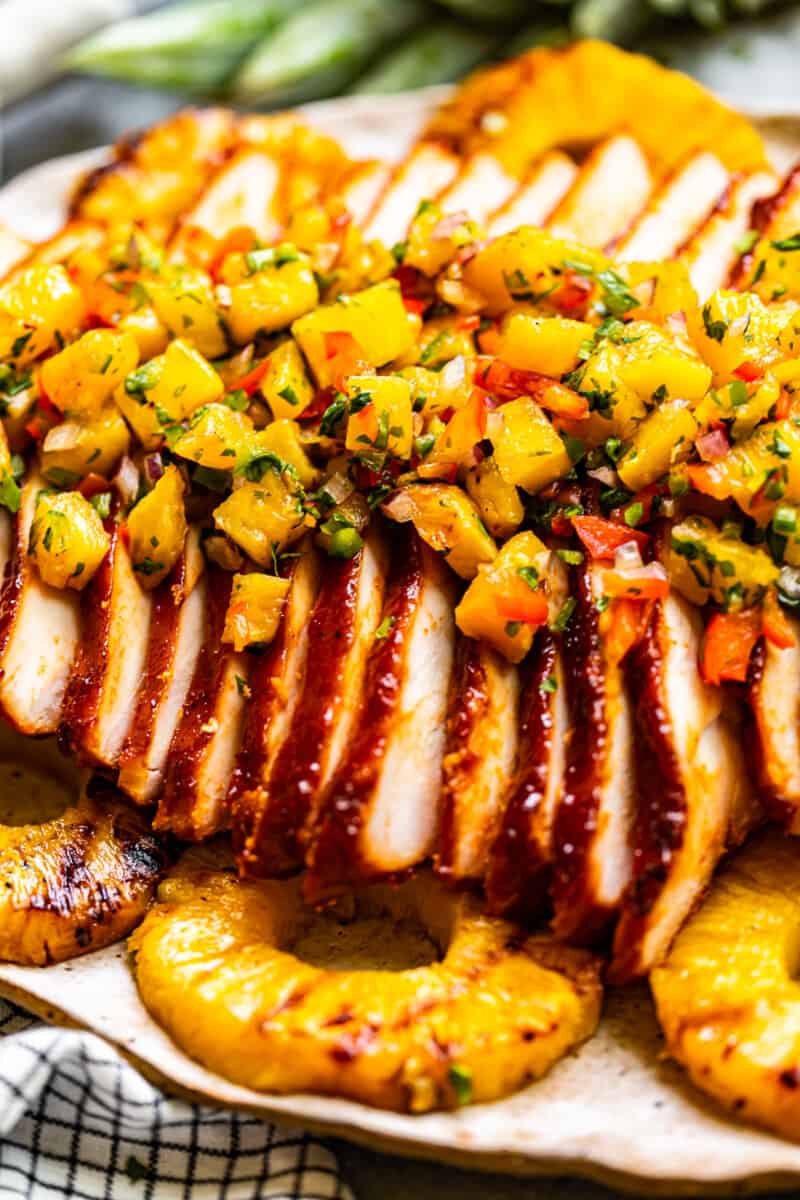 Can I make this recipe with chicken instead of turkey?
Yes! We adapted the traditional Huli Huli chicken dish here to make grilled turkey. But of course you can replace it with chicken if you prefer.
Can I use store-bought huli huli sauce instead?
You can certainly use a store-bought sauce if you don't want to make this homemade version.
How long do you grill huli huli turkey breast?
This is a medium-heat, slow grilling process, so it will take about 1 1/2 to 2 hours to fully cook. But this helps stop it from drying out, and infuses ultimate flavor.
What does huli huli sauce taste like?
The sauce is basically a sweet and tangy barbecue sauce. It has a great balance of sweetness, acidity, and heat. The pineapple and ginger come through nicely but aren't overwhelming.
Serving Suggestions
This delicious BBQ grilled turkey breast deserves a few delicious side dishes to go along with it. It goes great with rice and veggies of all kinds, but here's what I like to serve with it.
Or try adding some grilled fruit or your favorite BBQ sides to the plate.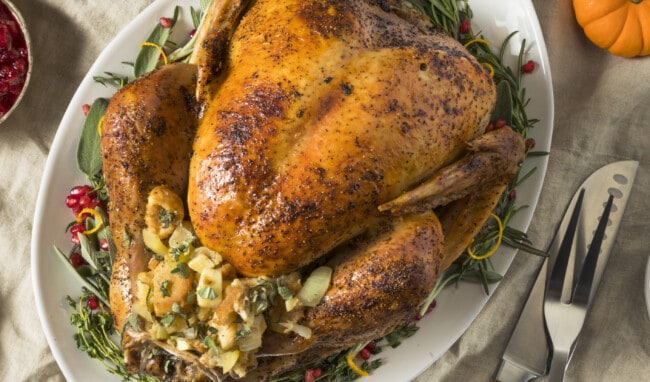 All the Tips and Tricks
How to Cook Thanksgiving Turkey!
Everything you need to know for Thanksgiving entertaining.
See Turkey Guide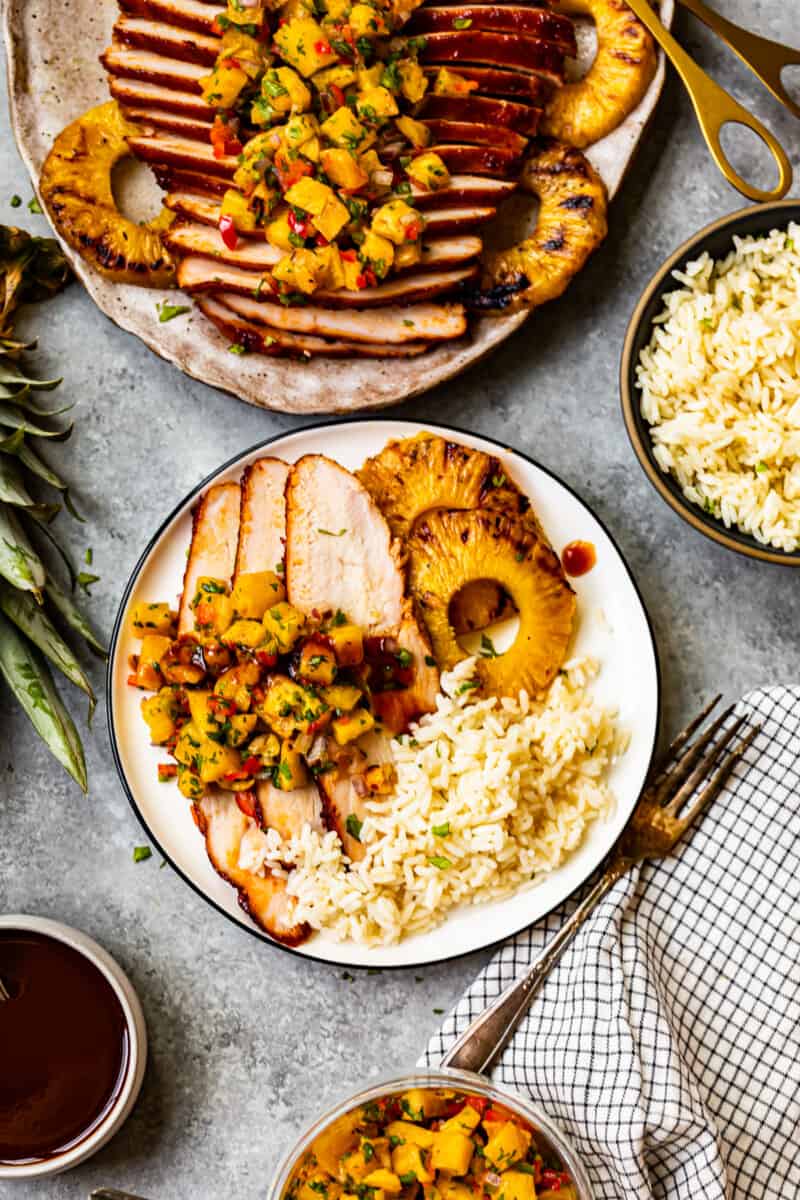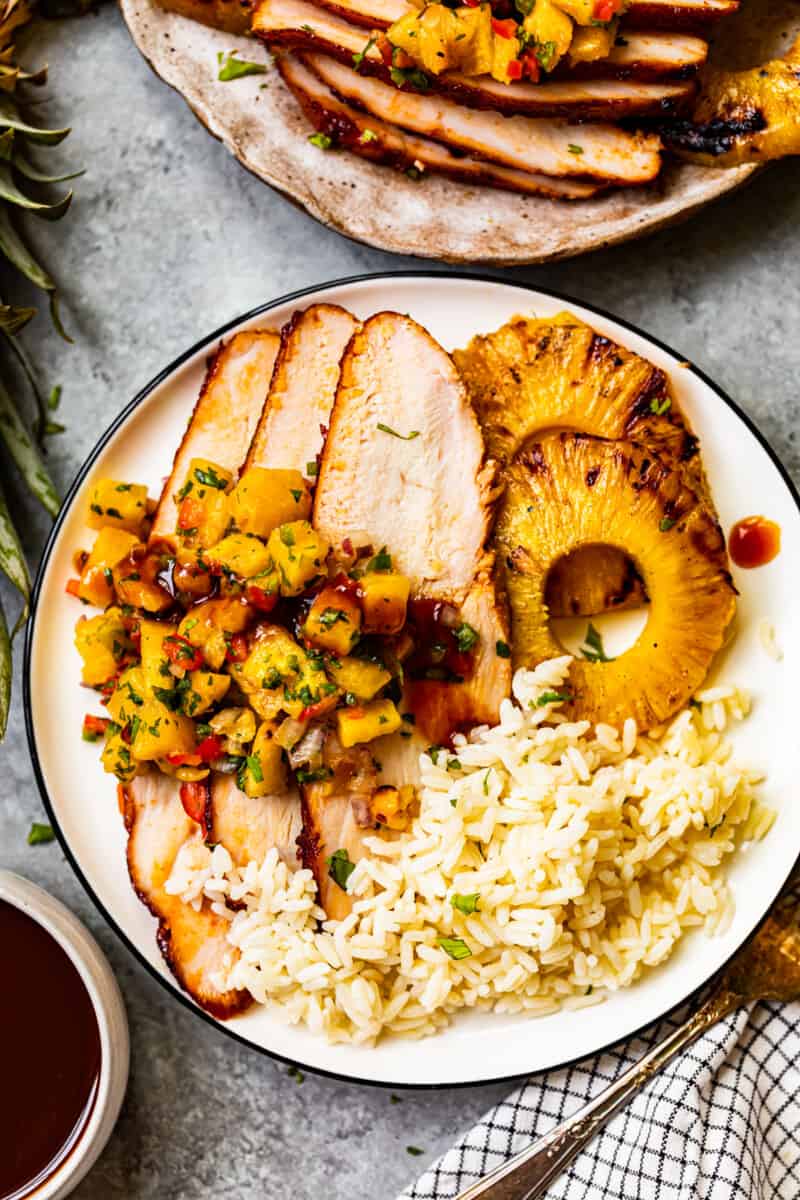 Can I make this grilled turkey recipe ahead of time?
The list of ingredients and number of steps in the recipe might seem overwhelming. But luckily you can make and/or prep everything ahead of time! Whether you're making this grilled Huli Huli turkey for a summer BBQ, Thanksgiving, or any other occasion, a little bit of prep will make the whole process easier.
Huli Huli Sauce: You can make this up to 4 days ahead of time, and refrigerate it until you need it.
Pineapple Salsa: Make this the day before and keep it refrigerated.
Dry Rub: This is just a mix of dried spices and seasonings, so you can make this well ahead of time. Store it in an airtight container for up to 2 months.
Brine: You can make this 4 days before, keeping it in the refrigerator.
Turkey: You can grill the turkey breast and refrigerate it up to 2 days. It reheats well when you're ready to serve.
Tips!
This recipe calls for a 5-6 pound turkey breast, and will serve up to 6 people.
Make sure the turkey breast reaches an internal temperature of 160F before serving.
You can brine the turkey for as few as 2 hours, or up to 18 hours. The longer it marinates in the brine, the better it will prime the meat for ultimate flavor.
You'll need to flip the turkey about every 15 minutes, so stay close to the grill. In the last 20 minutes, up it to every 5 minutes.
This huli huli turkey recipe can be made ahead of time, and simply reheated when ready to serve. Check the section above, or the notes in the recipe card, for instructions.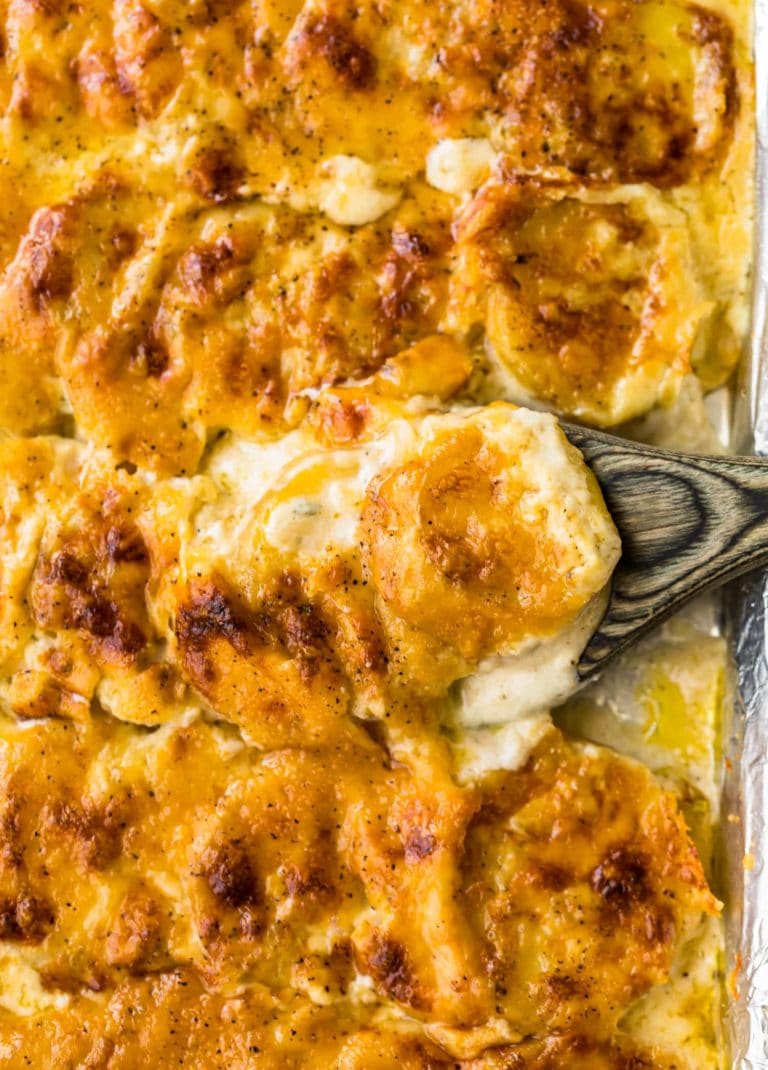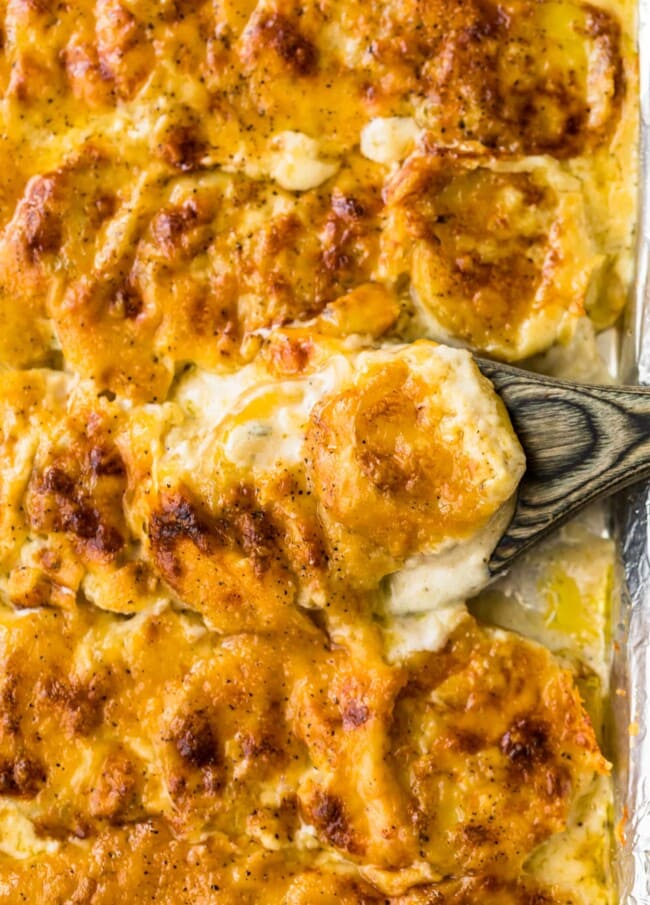 Try ALL the Sides
60+ Holiday Side Dishes
This Thanksgiving we hope you enjoy as many sides as possible with this Roast Turkey Breast!
See Sides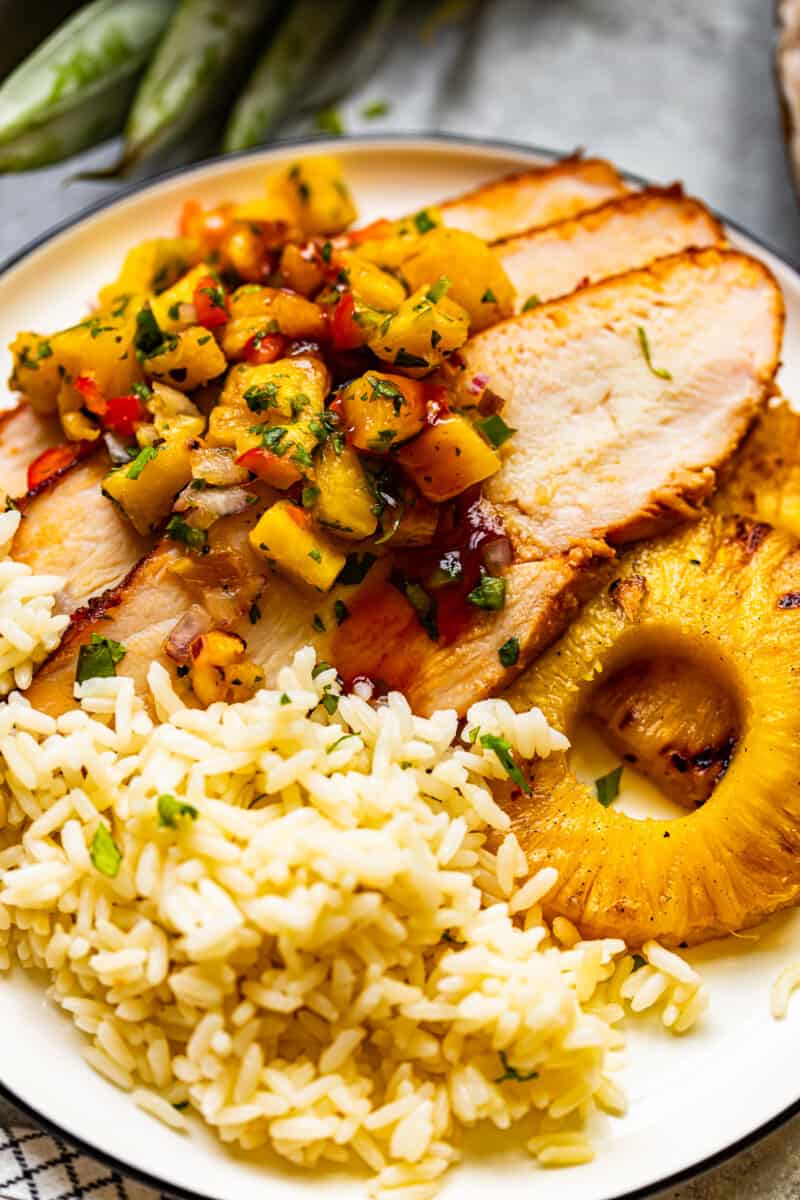 This grilled Huli Huli turkey breast recipe is a flavorful favorite, and I can't wait for you to try it!
If you make this recipe be sure to upload a photo in the comment section below or leave a rating. Enjoy! You can also jump to recipe.