This BLT recipe with Fried Tomatoes and Cilantro Lime Mayo is the best sandwiches ever! Re-imagine this classic sandwich recipe and make it a family favorite. Loaded with herbed fried tomatoes, cilantro lime mayo, arugula, and BACON!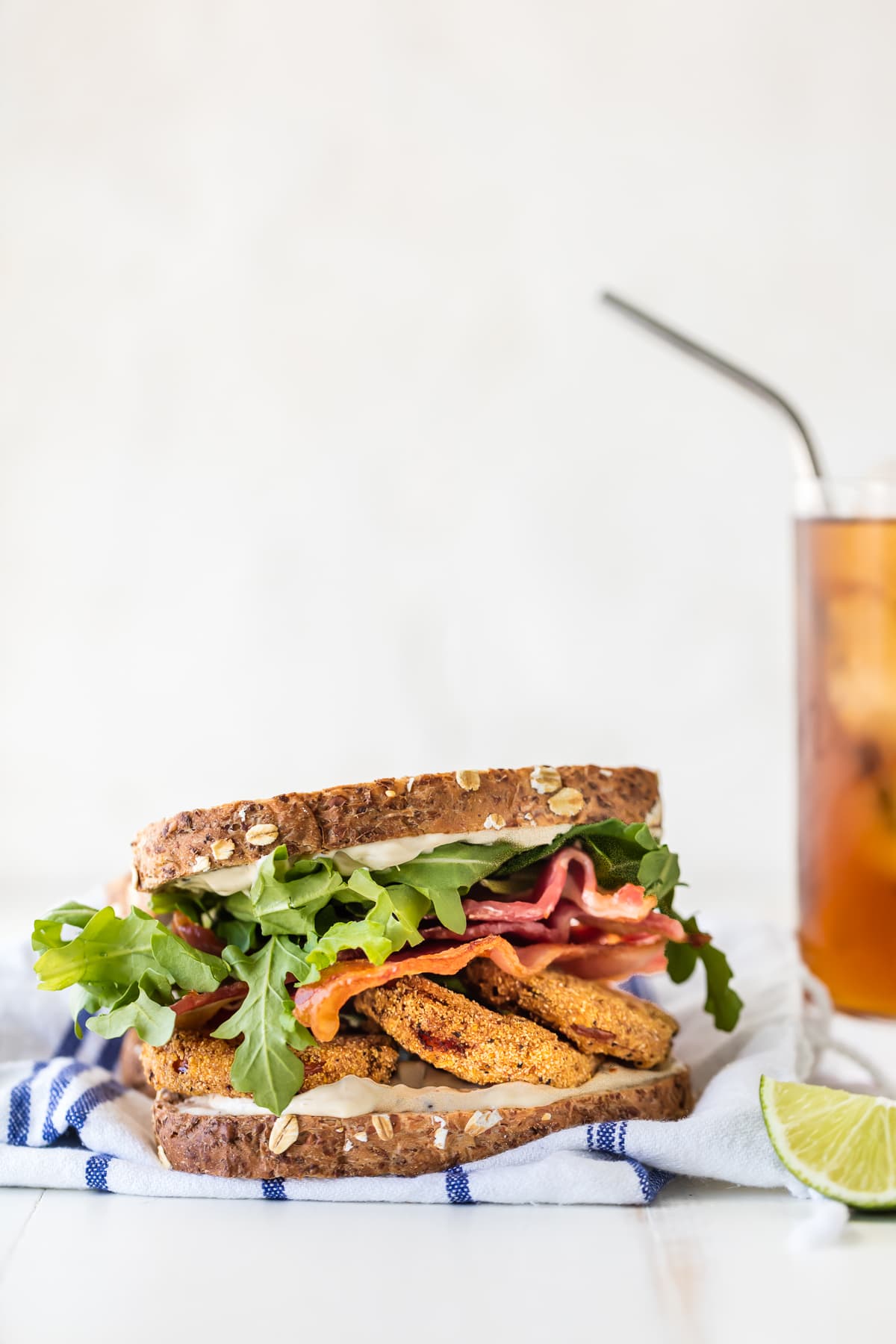 BLT Recipe with Fried Tomatoes
This BLT recipe puts a fresh spin on the classic sandwich. Fried tomatoes, bacon, arugula, and cilantro lime mayo make one delicious sandwich!
FRIED TOMATO BLTs with CILANTRO LIME MAYO! This IS the most incredible BLT recipe I've ever had and it just so happens that made it at home! Can you tell I'm a tad proud of myself? When you reach age 30 and don't know how to cook A SINGLE THING, it's the little victories in the kitchen that still mean a lot.
I wanted to put a fresh twist on the BLT sandwich by using fried tomatoes, arugula instead of lettuce, and a dreamy cilantro lime mayo. Maybe I should call these BAFTs (Bacon Arugula Fried Tomato Sandwiches)…doesn't quite have the same ring, but it TASTES incredible!
This re-imagined classic sandwich recipe is juicy, bursting with flavor, and the absolute perfect and simple comfort food for any occasion. It makes me think of home, childhood, and all things good. Check, check, check!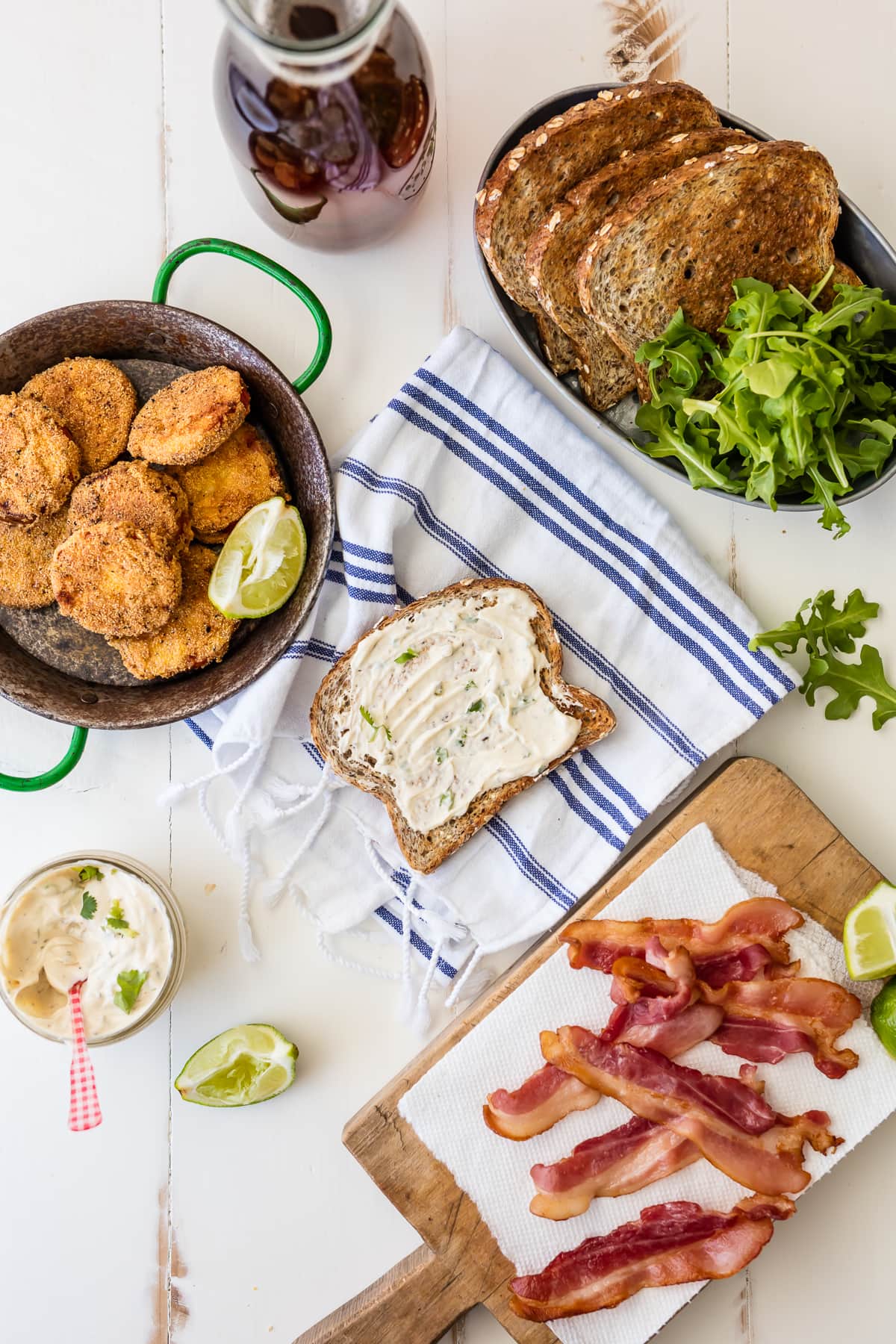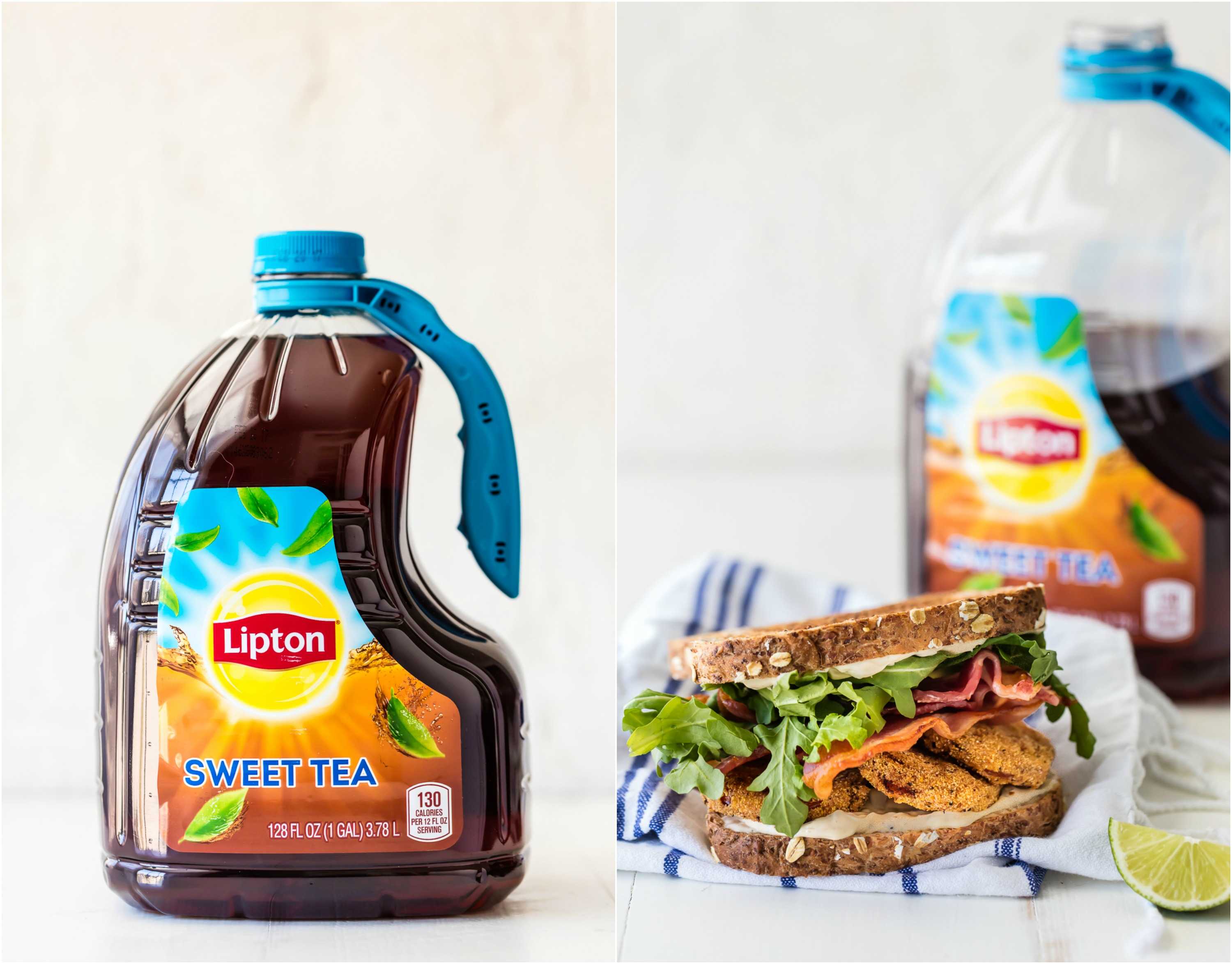 Sweet Tea and BLTs!
A classic recipe like the BLT requires a classic drink like SWEET TEA! It makes me think of childhood, my parents screened in porch, and riding bikes with my brother around the neighborhood. Those of you that know me know I hate exercise, but a little leisurely bike riding was always fun.
Lipton has THE BEST Sweet Tea Flavored Iced Tea…the BEST! I love sweet tea but I hate when it's too sweet. I order it from McDonald's "half cut" because I need them to tone that sugar down. Lipton has this flavor on lock. The perfect combination of flavor with a touch of sweetness, just how I've always loved it. Pair it with a Fried Tomato BLT sandwich and you'll be in nostalgia heaven.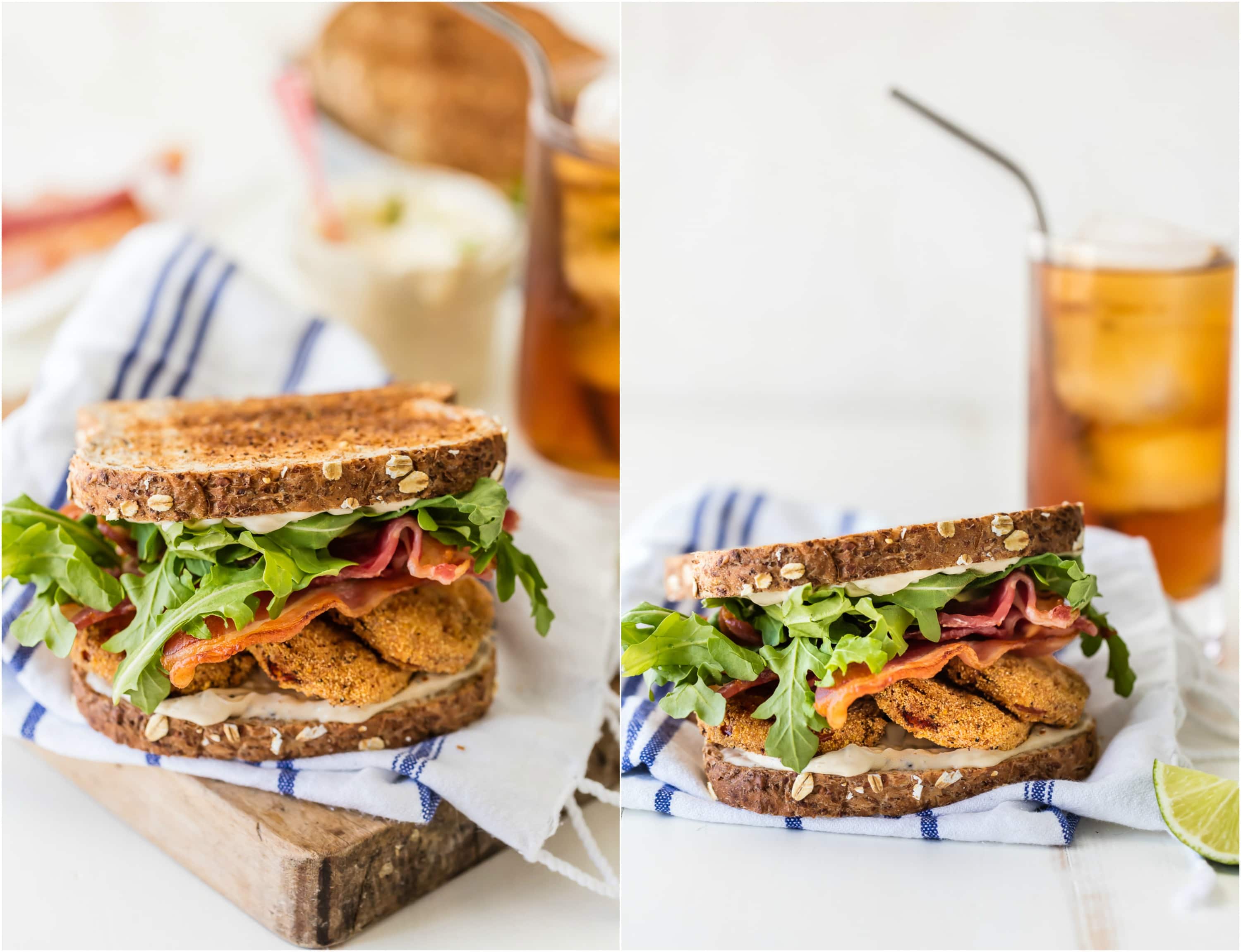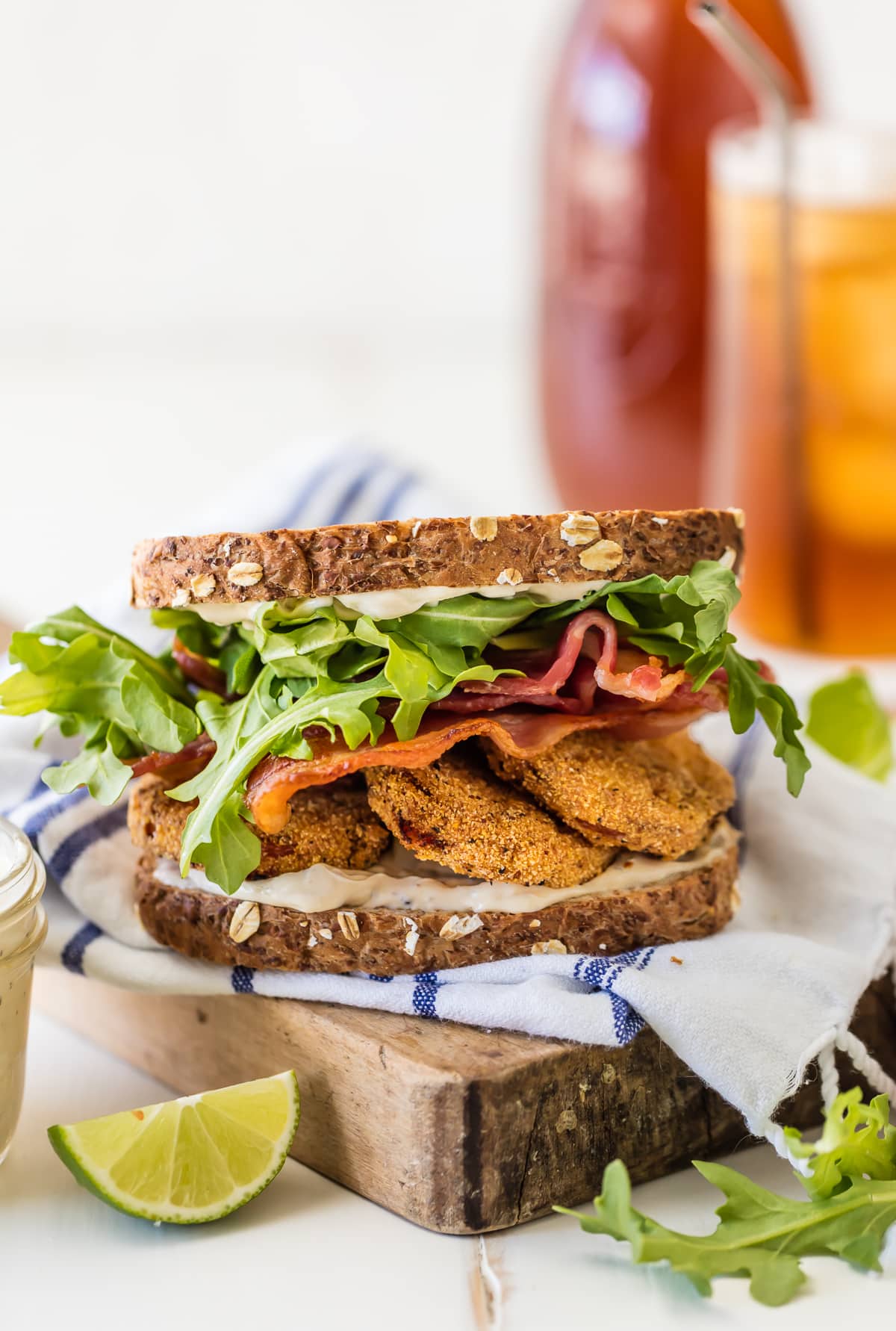 How to Make this BLT
Classic recipes are classic for a reason, but I still love changing them up to make something new and interesting. There's room for every type of BLT recipe is you ask me! Fry up the tomatoes, make the cilantro lime mayo, and assemble the most delicious sandwich ever.
Cook bacon strips in the oven for 15-20 minutes at 400°F.
While bacon is cooking, prepare 3 small bowls: one with flour, one with egg & milk whisked together, & the 3rd with cornmeal, garlic powder, salt & pepper.
Dip each tomato slice in each of the 3 bowls: flour, then egg, then cornmeal mixture.
Heat oil in a skillet, then cook tomato slices for 5-7 minutes until fully fried.
Make the cilantro lime mayo in a separate bowl by combining mayonnaise, lime juice, and cilantro.
To assemble the BLTs, spread mayo onto toasted bread, then layer on tomatoes, bacon, and arugula.
This BLT recipe is SO amazingly delicious. I absolutely love them with the fried tomatoes and cilantro lime mayo. It's the perfect sandwich to serve for lunch any time. Add a bowl of creamy tomato soup!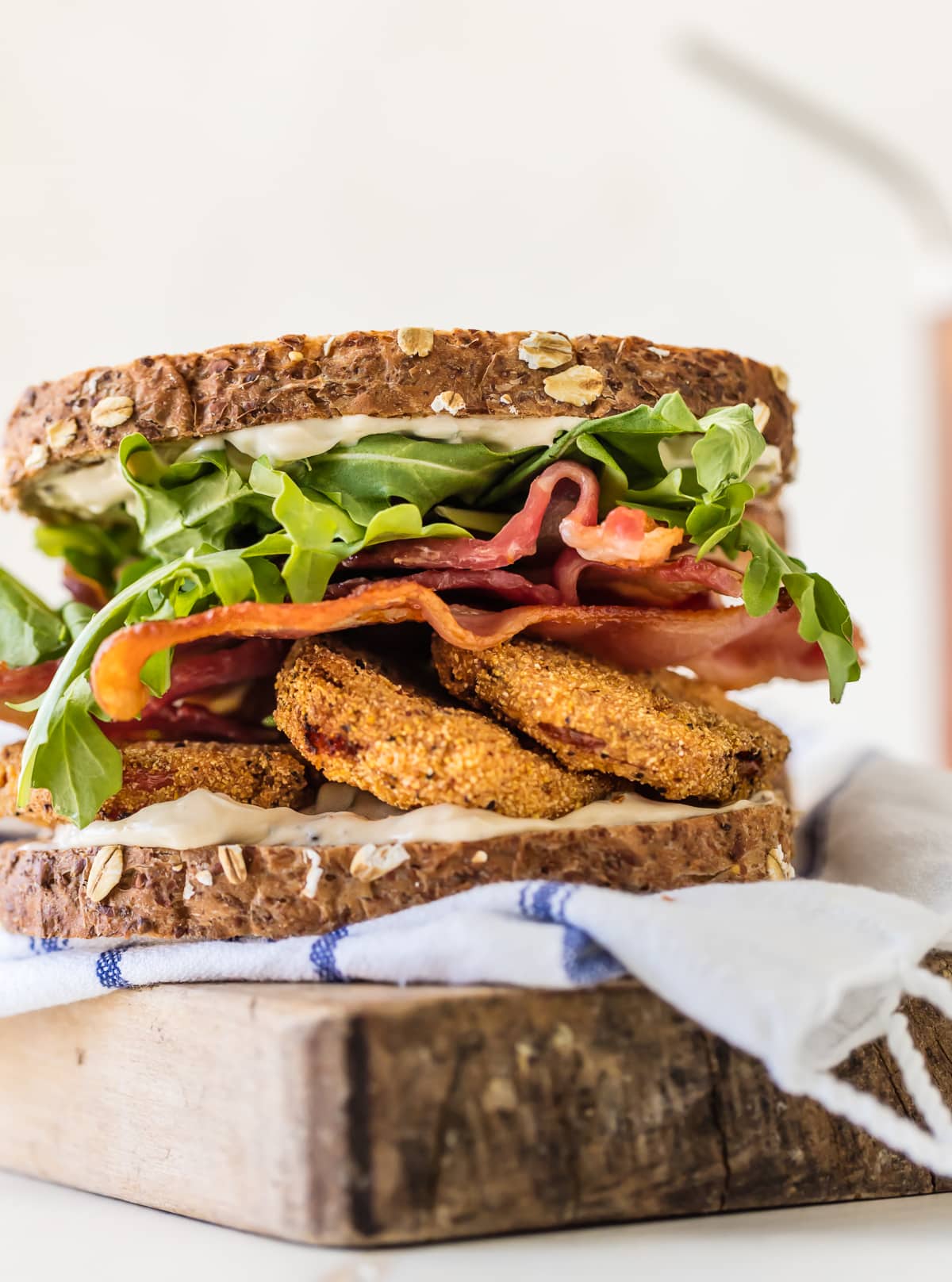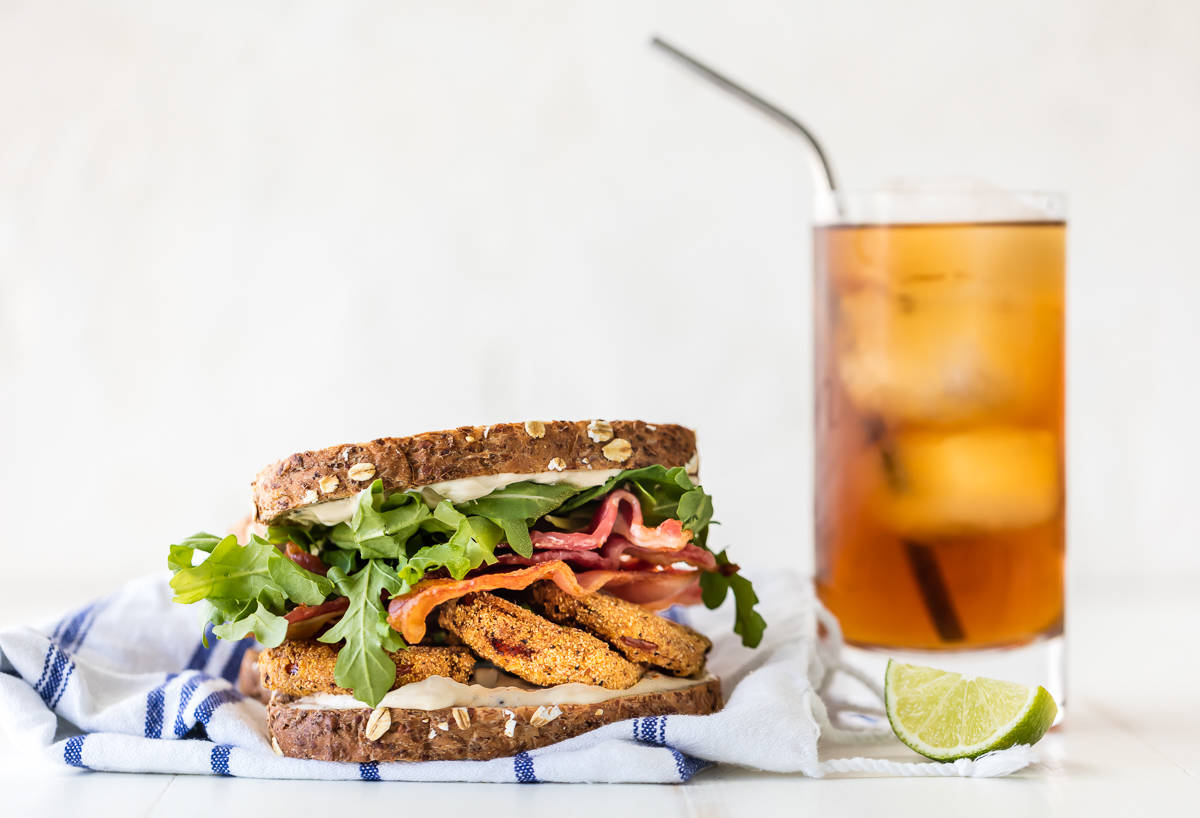 I love finding a recipe that really brings out the feeling of home. There's just nothing like a re-imagined classic to bring out the kid in us all. This BLT recipe with Fried Tomatoes and Cilantro Lime Mayo is a winner! Luckily I made enough fried tomatoes to last several sandwiches. I plan on eating this for days!
See the recipe card below for details on how to make this Fried Tomatoes BLT recipe. Enjoy!
If you like this fun BLT recipe, try our other BLT inspired recipes: