This One Pot Mustard Chicken and Bacon Skillet made with white wine and cream is such an easy romantic DELICIOUS meal! Full of flavor and fool-proof!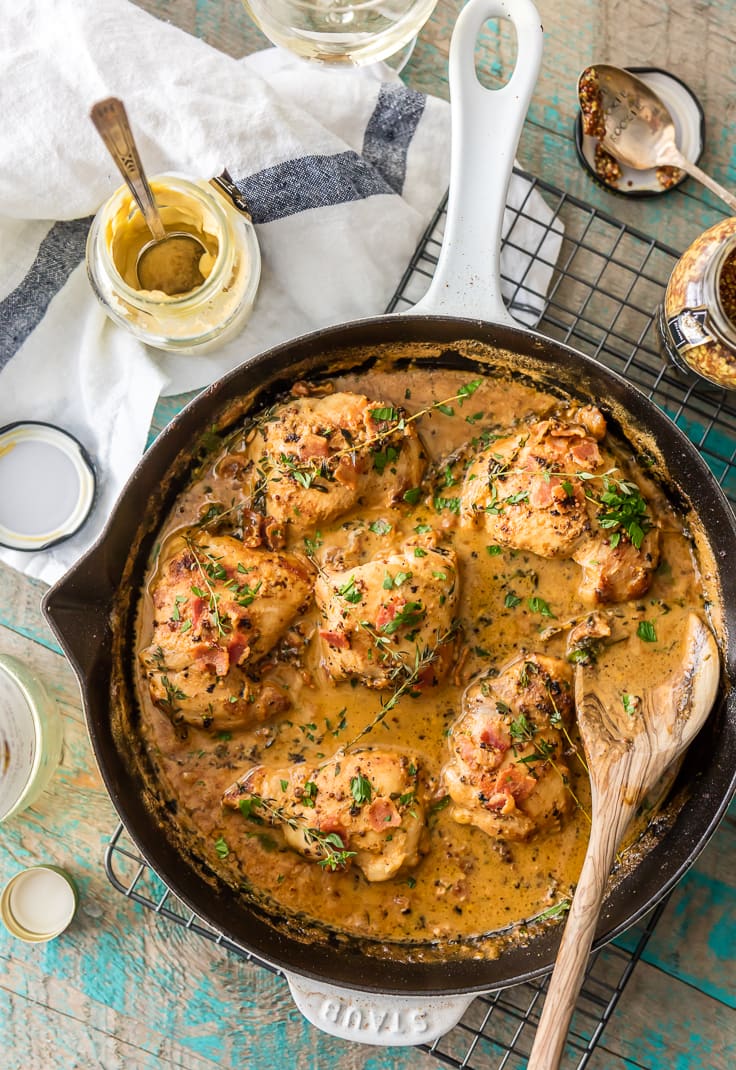 I'd be lying if I said I haven't been feeling a bit of burnout lately. Summer for bloggers isn't the best. No one wants to turn on a stove and people have better things to do than be on the internet. I'm happy for us all in that respect, but it makes cranking away new recipes every week a bit tough sometimes. So today's recipe is a favorite from one of my very favorite cookbooks, My Paris Kitchen, from one of my favorites David Lebovitz. I made slight changes, but nothing major. This recipe is all David Lebovitz and he is a genius! It's a winner every dang time, and this sauce is SO VERY CRAVE WORTHY. Making it washed away all the burnout and made me want to get creative in the kitchen again. SO, let's all celebrate and eat this One Pot Mustard Chicken and Bacon Skillet, shall we?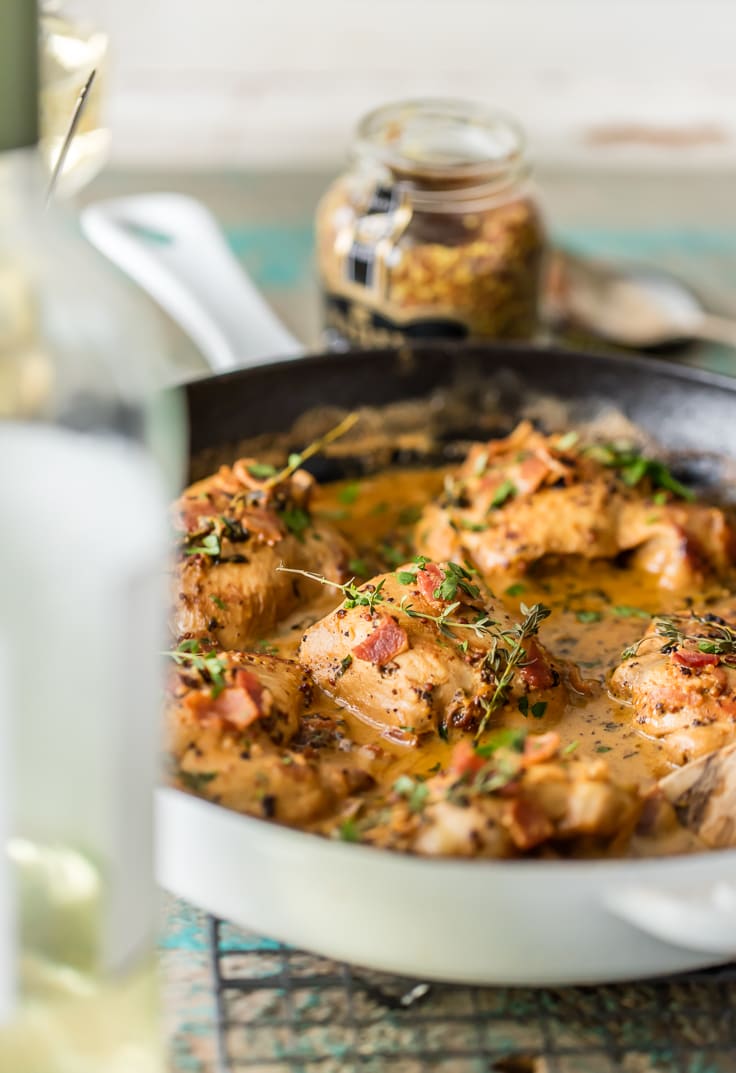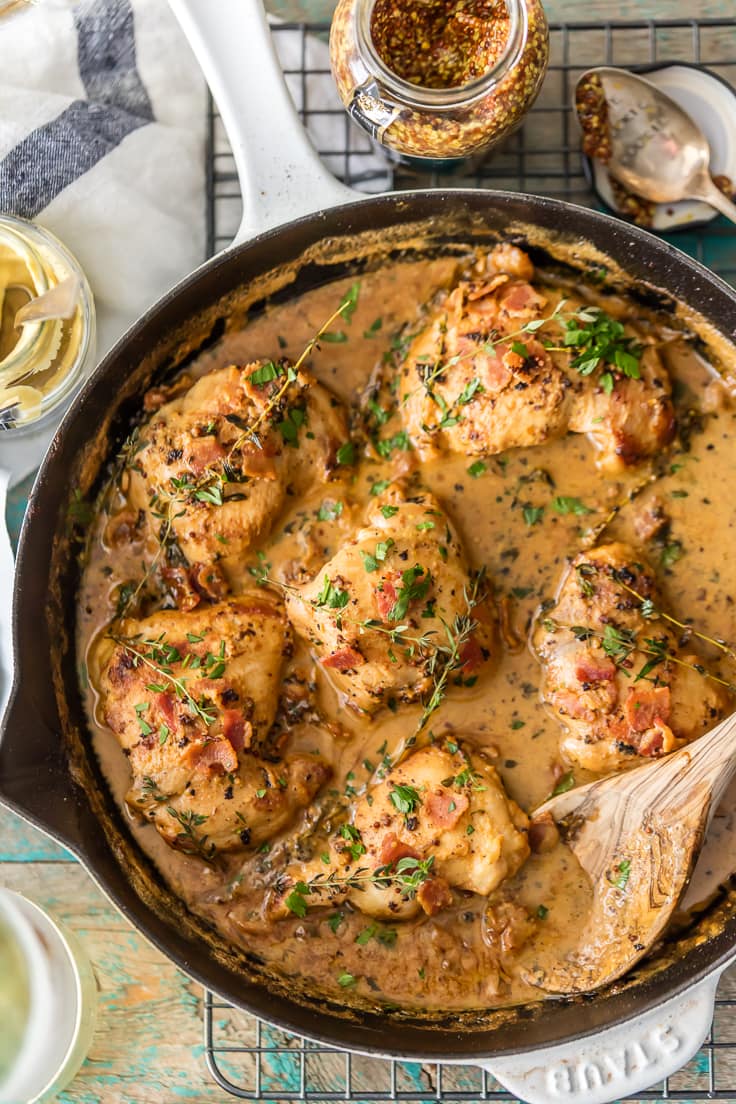 This Mustard Chicken and Bacon Skillet has it all. Crispy bacon, WINE, heavy cream, juicy chicken, and two kinds of tangy mustard. Divine. It's the perfect weeknight meal year round, especially when you need to pull yourself out of a funk. It's just so dang delicious!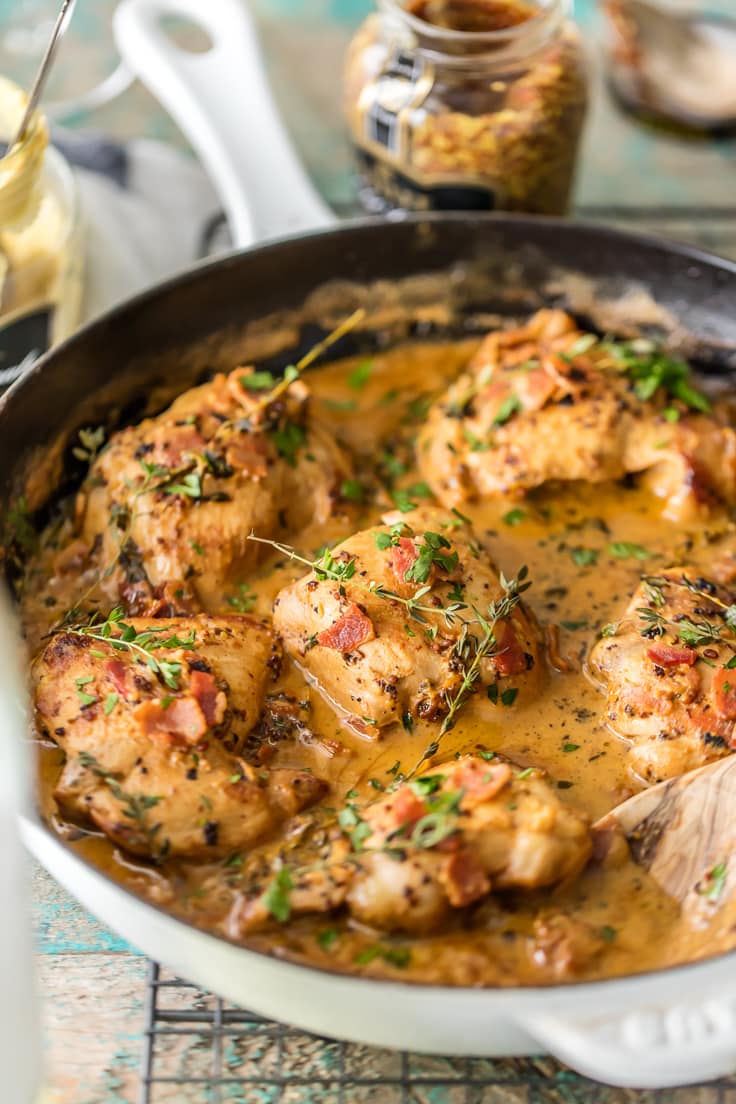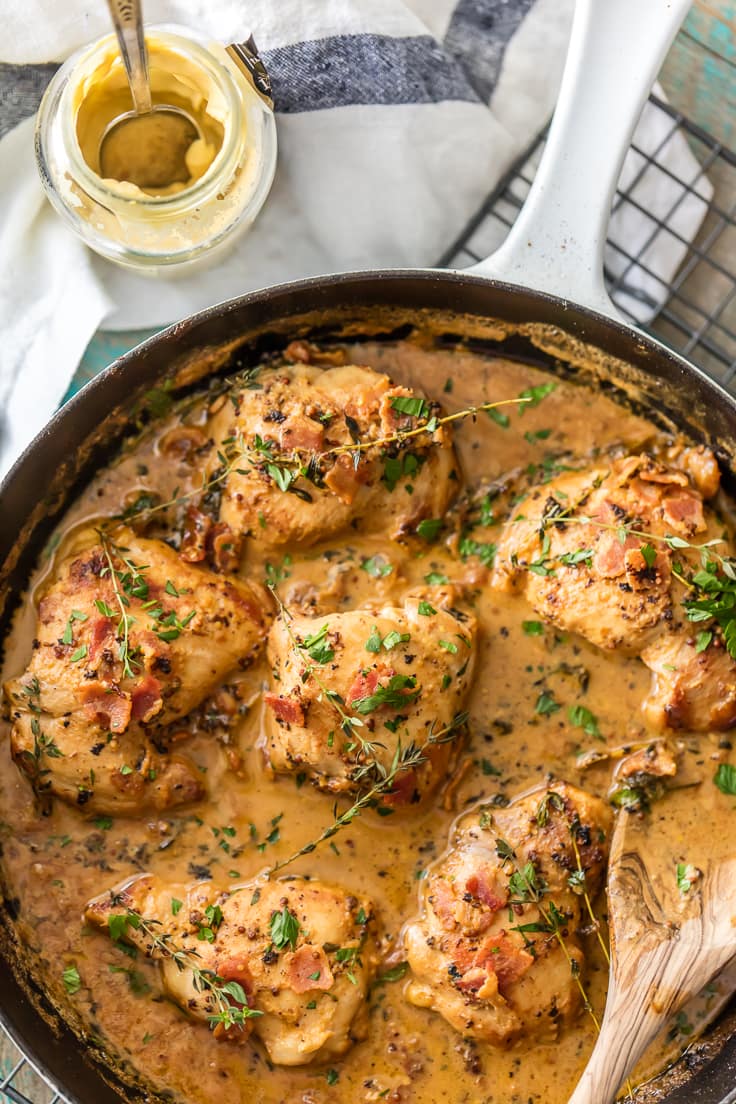 Before we know it our kitchens will be filled with Christmas cookies, and then New Years cocktails, and then Easter hams. The years go on and on, but favorite recipes remain the same. This is one of mine. I hope your family loves this One Pot Mustard Chicken and Bacon Skillet as much as we do! Thank you David Lebovitz for sharing your Paris Kitchen with us. Click HERE to find out where to get your own copy. You won't regret it!