One Pan Southwest Chicken Alfredo Skillet, the answer to your EASY WEEKNIGHT MEAL needs! Loaded with chicken, corn, beans, and more. SO yum.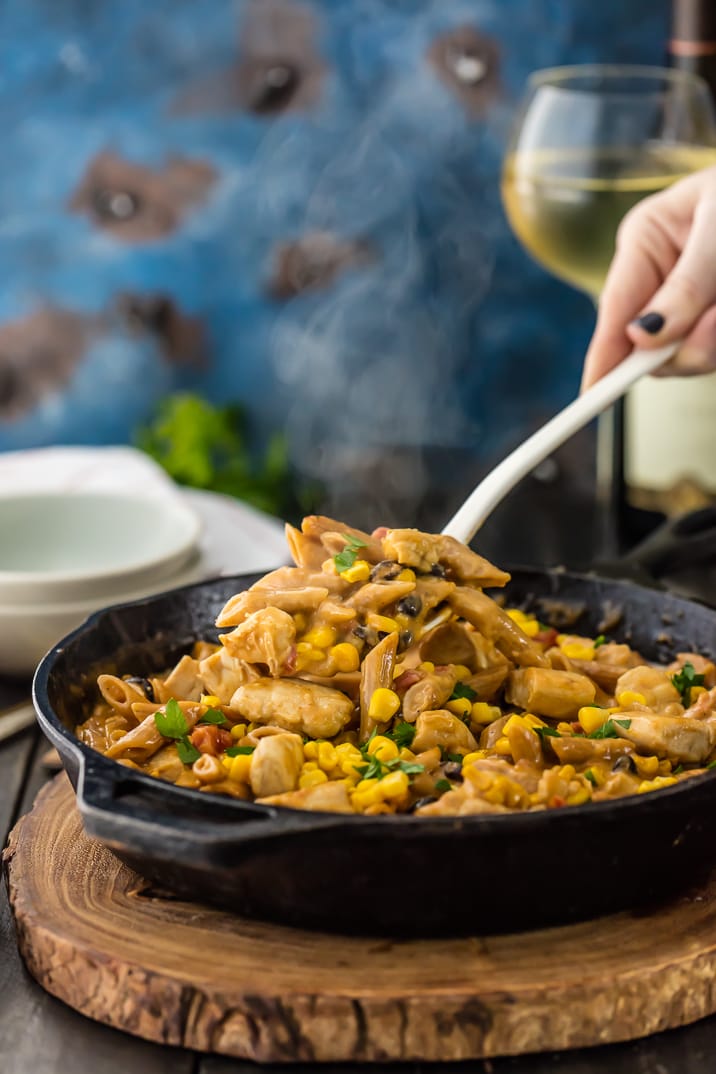 So, I'm a clumsy person. I've always known it but only recently suffered from it. Earlier this month (actually, it was the day the Royals won the World Series), I was reaching for a glass on a top shelf of my kitchen cabinet and I just couldn't quite reach it. So instead of walking into the next room and grabbing a step stool, I climbed halfway up on the counter. I still had to strain to reach, and ended up falling off the counter and breaking my foot. That story sucks, so let's just say I broke it in a family dogpile celebrating the Royals…shall we?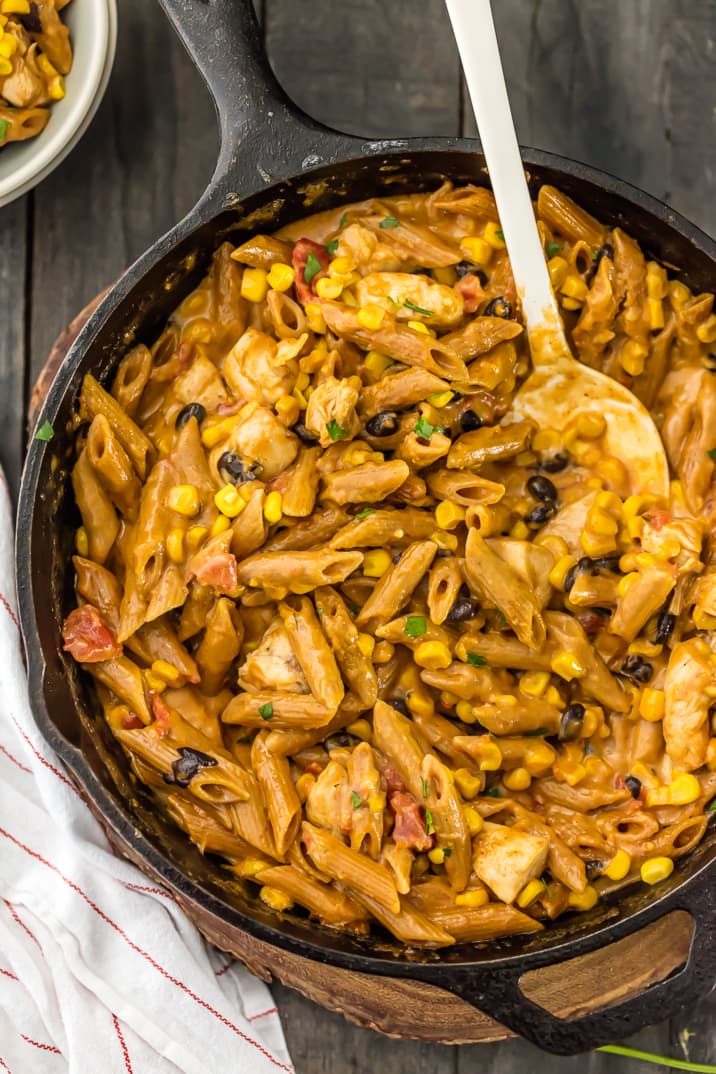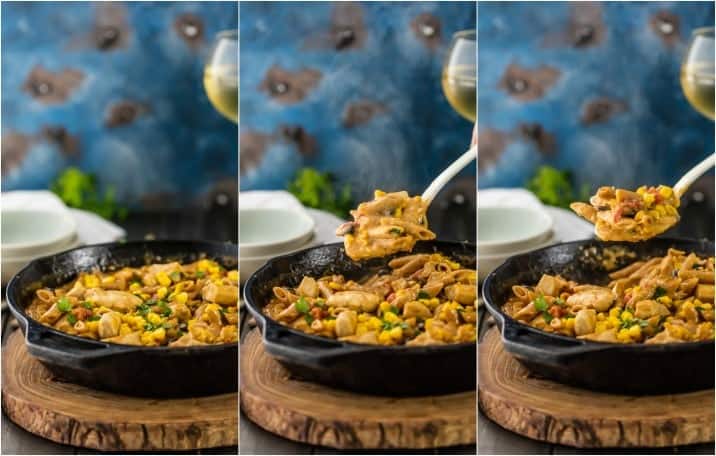 So yeah. This has been a rough month in the kitchen following the broken foot fiasco of 2015. I've needed to find easy meals (even easier than normal) and lots and lots of comfort food. Because let's face it…I'm a huge baby and don't handle pain well. So bring on the comfort. Bring on the cheese.
Bring on the ONE PAN SOUTHWEST CHICKEN ALFREDO SKILLET!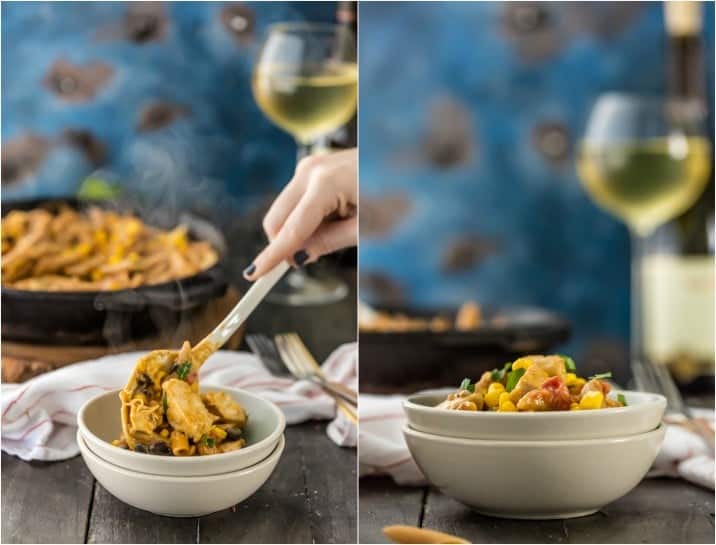 Before I broke my foot, I had the awesome opportunity to travel to Iowa with several other bloggers to meet with Iowa Corn Growers Association and learn all about farming in the midwest. What a fun and amazing week. You can read more about what I learned HERE. The passion of the farmers was so overwhelming and I left inspired, full on delicious food, and ready to cook with lots of corn. Well, until I broke my foot, but you get the idea.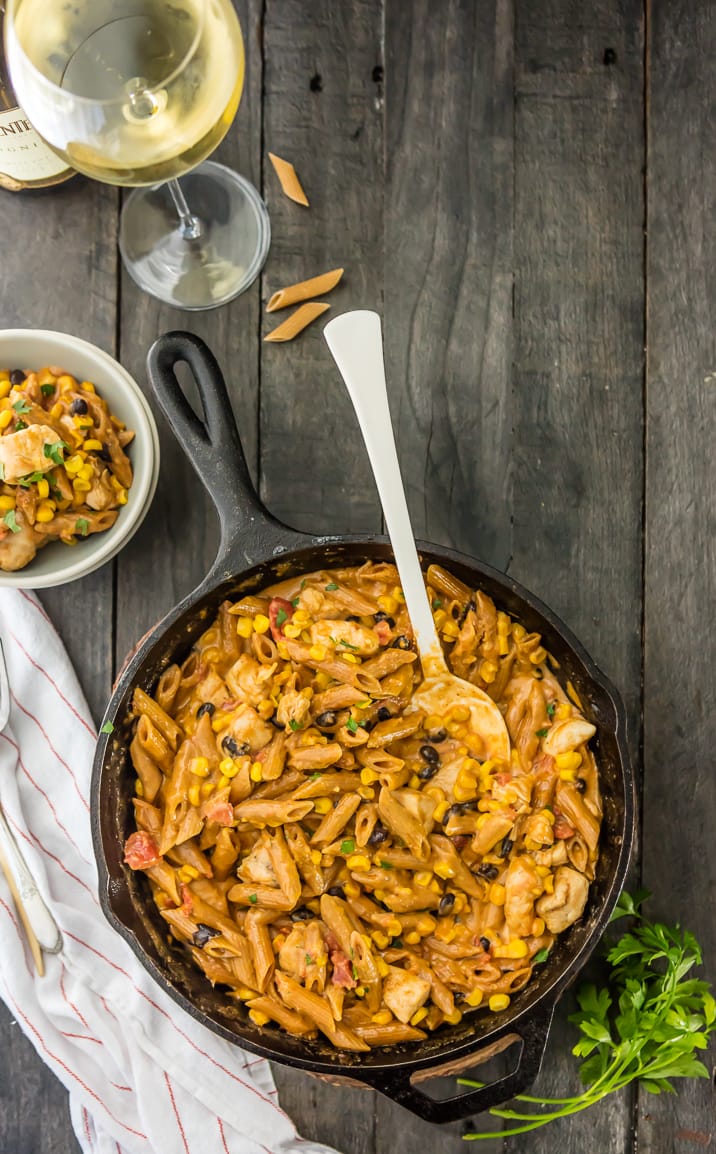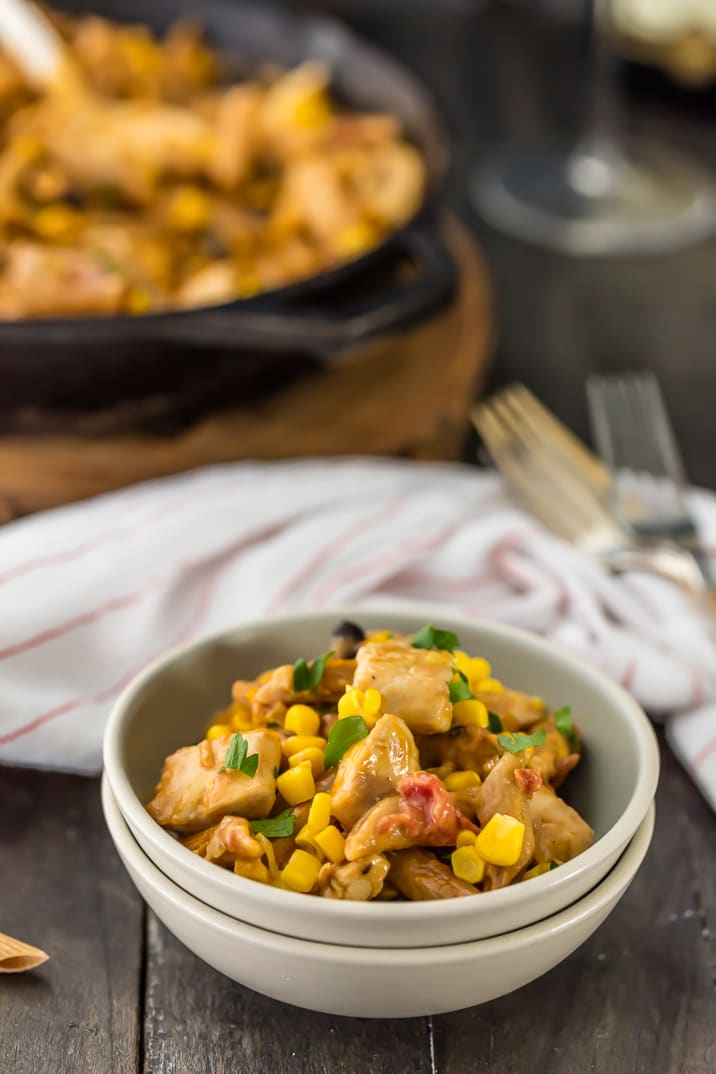 Corn has so many health benefits, including being a rich source of calories and B vitamins. It's high in Thiamin, which has been shown to increase brain function. I'm counting on the corn in this Southwest Chicken Alfredo Skillet to help me remember to GRAB THE STEP STOOL NEXT TIME. My brain function needs some work, obviously.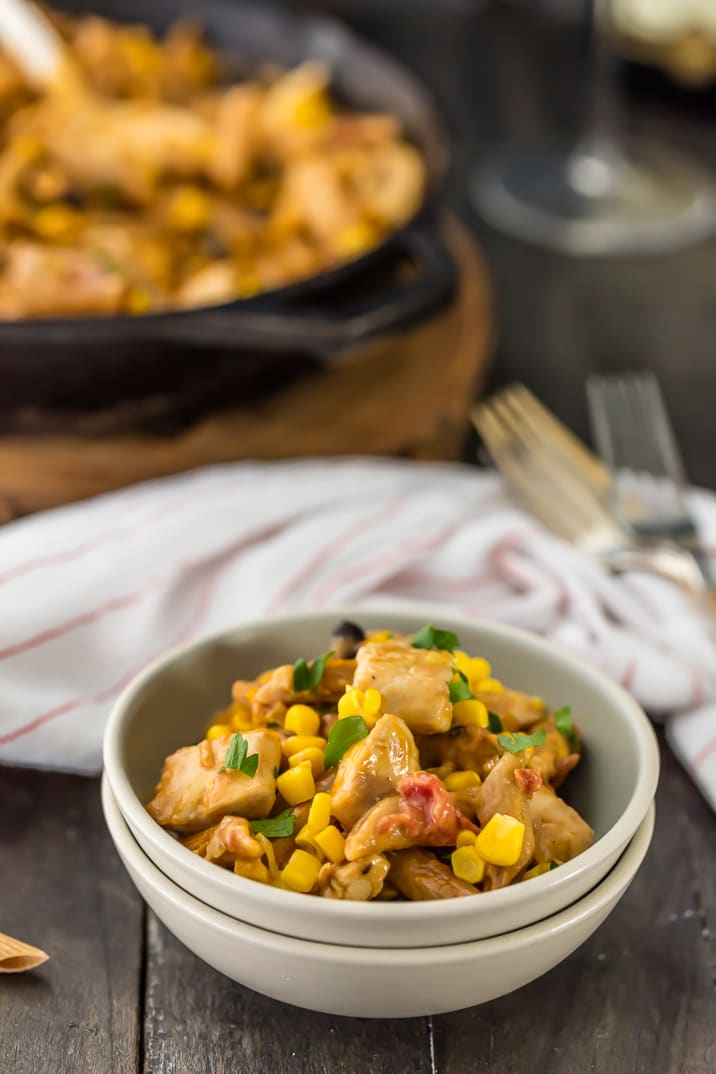 Click HERE to learn more about the corn grown in Iowa and click HERE to see all the details of my trip to one of America's finest states. Such a good time with such good people.
Enjoy!
I partnered with Iowa Corn to bring you this delicious post. All opinions are 100% my own. As always, thanks SO much for supporting the brands and organizations that help support The Cookie Rookie!