These Smoked Pork Chops are about to be your new favorite barbecue recipe! Start with a sweet and smokey dry spice rub to infuse pork with the best flavor before smoking. You'll love how simple it is to smoke pork chops on your grill, and you'll love how they taste even more!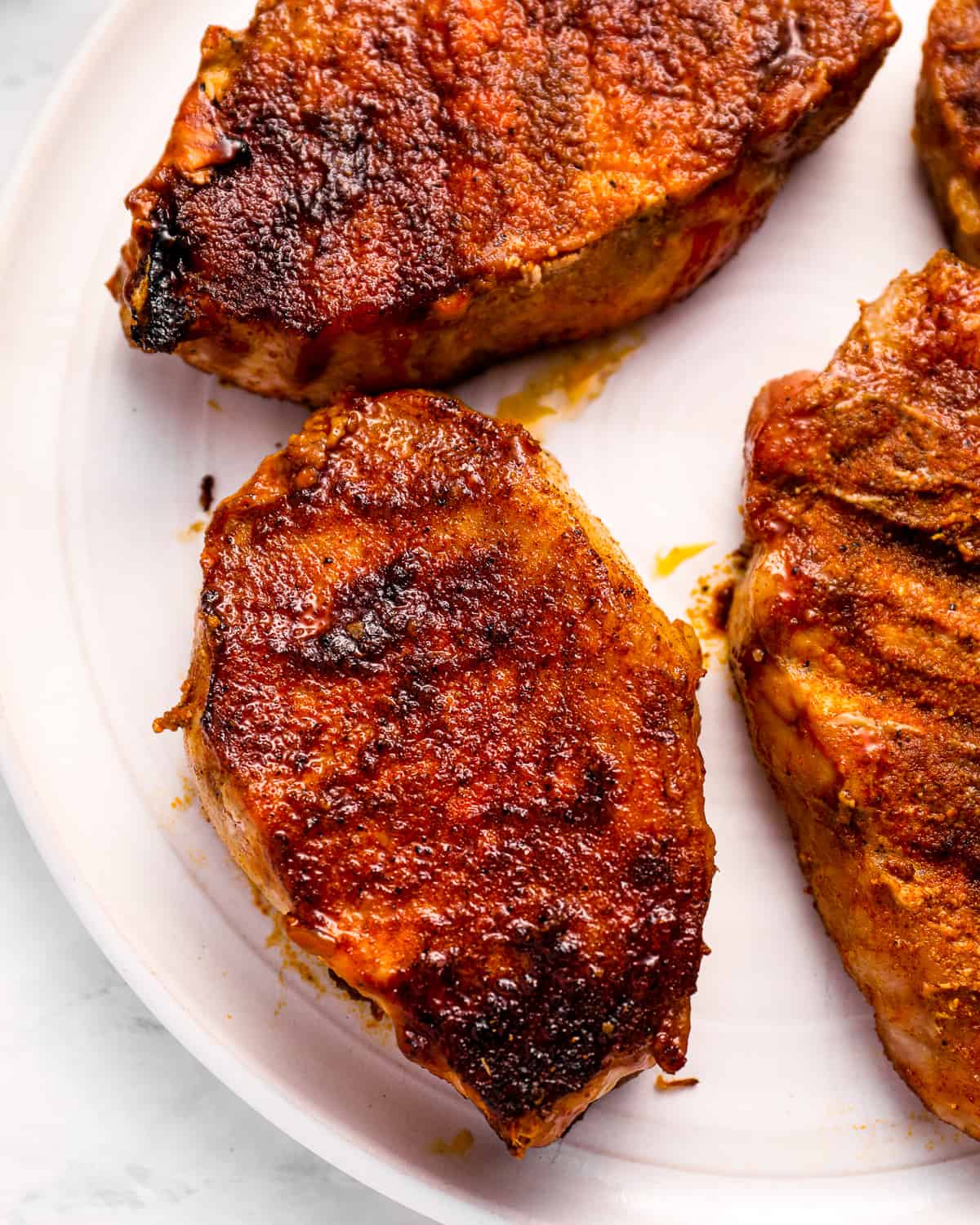 What's in this Smoked Pork Chops Recipe?
This recipe will take your typical grilled pork chops up a notch! Juicy, spice-rubbed pork chops are smoked to infuse them with so much flavor. You're gonna love them.
Pork Chops: You want your pork chops to be at least 1 inch thick, preferably 1½ inches thick, in order to get a good smokey flavor before the pork overcooks.
Olive Oil: Helps the dry rub stick to the pork.
Brown Sugar: Adds a touch of sweetness to the rub and helps caramelize the pork.
Spices: Chili powder, smoked paprika, garlic powder, onion powder, ground mustard, kosher salt, and ground black pepper combine to create a flavorful rub.
Pro Tip: Use a mild wood, like apple, cherry, hickory, maple, or pecan to impart a mild and slightly sweet flavor that won't overpower the meat.
Variations on a Smoked Pork Chop
You can change up the flavor of these chops by using a different seasoning, such as pork chop seasoning, Creole seasoning, blackened seasoning, Italian seasoning, or herbs de Provence.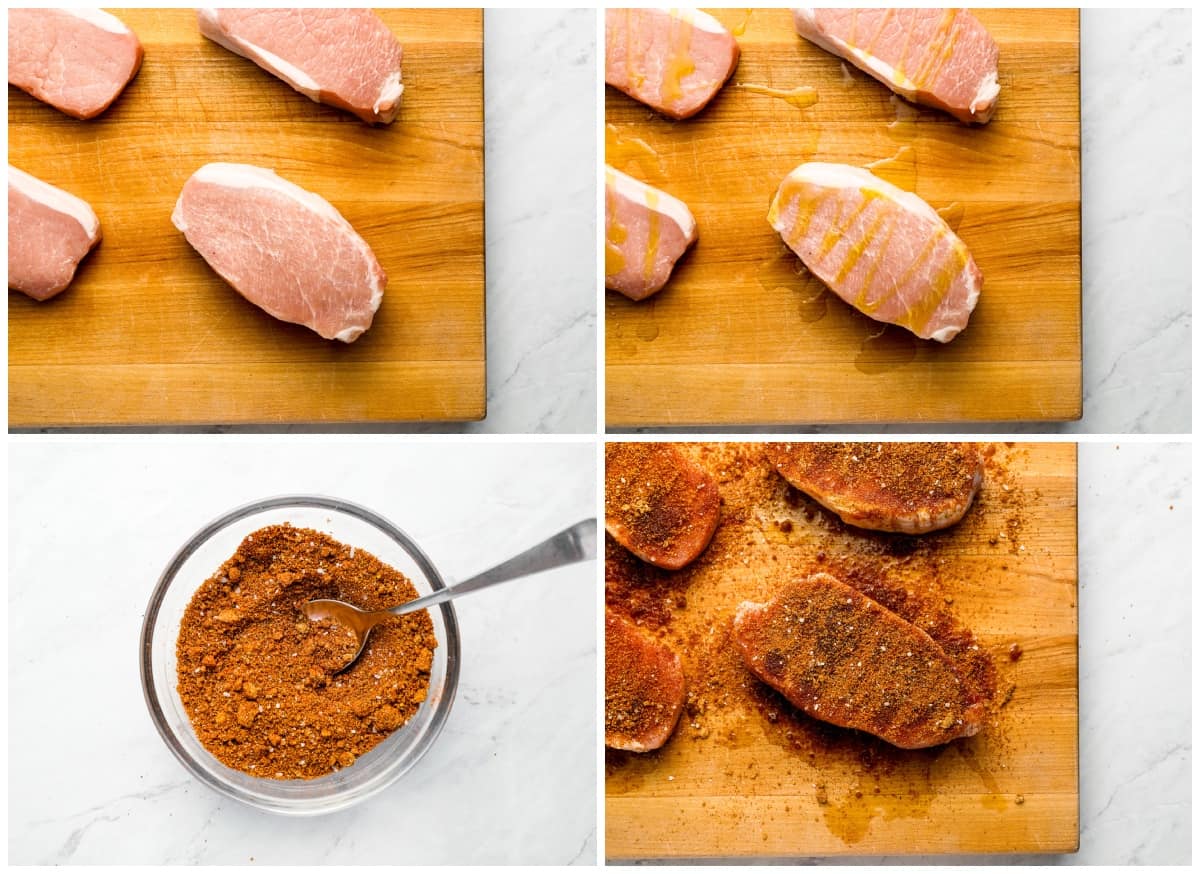 How long does it take to smoke pork chops?
It only takes about 2-2½ hours to smoke pork chops. The chops are done when they reach 145°F internally at the thickest point.
How do you smoke pork chops without drying them out?
To keep these pork chops moist, we smoke them low and slow. It's also important to choose thick-cut pork chops so that they don't cook too fast.
Do you need to flip pork chops when smoking?
It's not necessary, but you can flip the chops once about halfway through cooking them if you'd like.
Should I sear pork chops before or after smoking?
If you'd like a crispy sear on your pork chops, you can sear them in a hot cast iron pan after smoking them. This is called reverse searing.
Does pork get more tender the longer you smoke it?
No, pork chops will not get more tender the longer you smoke them. They will start to dry out.
Why are my smoked pork chops tough?
Pork chops are super lean, so they are easy to overcook. Watch your chops carefully, and remove them from the smoker as soon as they reach 145°F to avoid making them tough and chewy.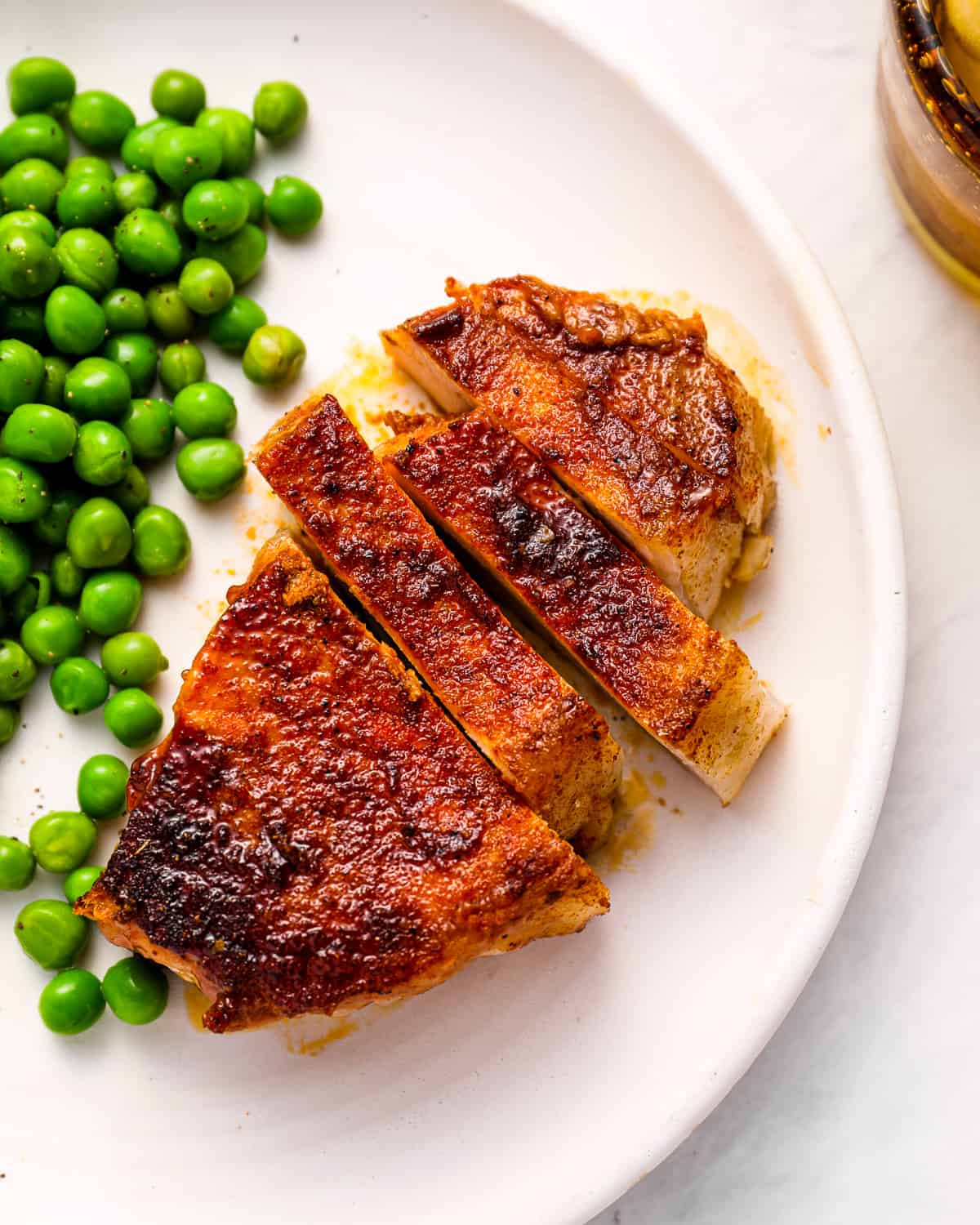 How to Store and Reheat
Store smoked pork chops in an airtight container in the refrigerator for up to 3 days. Reheat in a baking pan with a bit of chicken or vegetable broth in a 350°F oven for 20-30 minutes, or until heated through.
How to Freeze
Freeze smoked pork chops in an airtight container for up to 3 months. Let thaw overnight in the refrigerator before reheating.
Serving Suggestions
Serve these smoky pork chops with classic sides, like stovetop mac and cheese, baked beans, honey glazed carrots, grilled vegetables, creamy mashed potatoes, or cornbread muffins.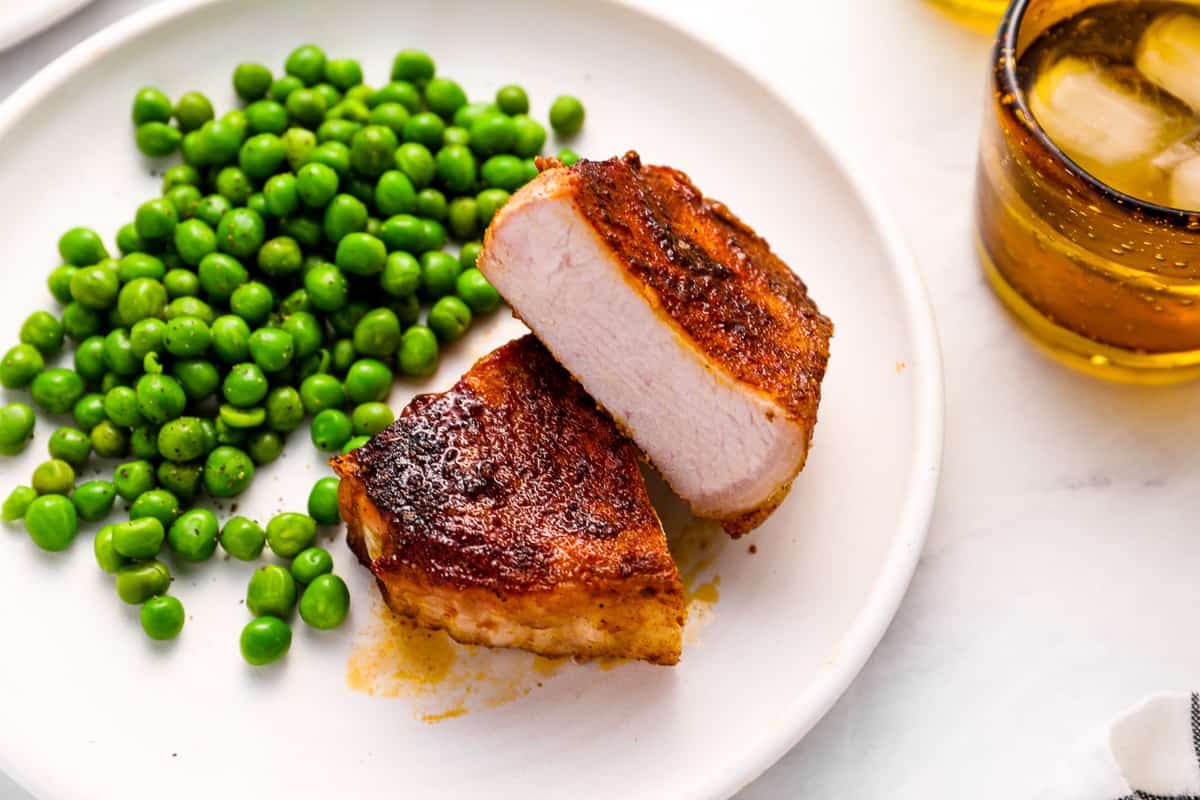 More Smoker Recipes We Love
Our Best Pork Chop Recipes