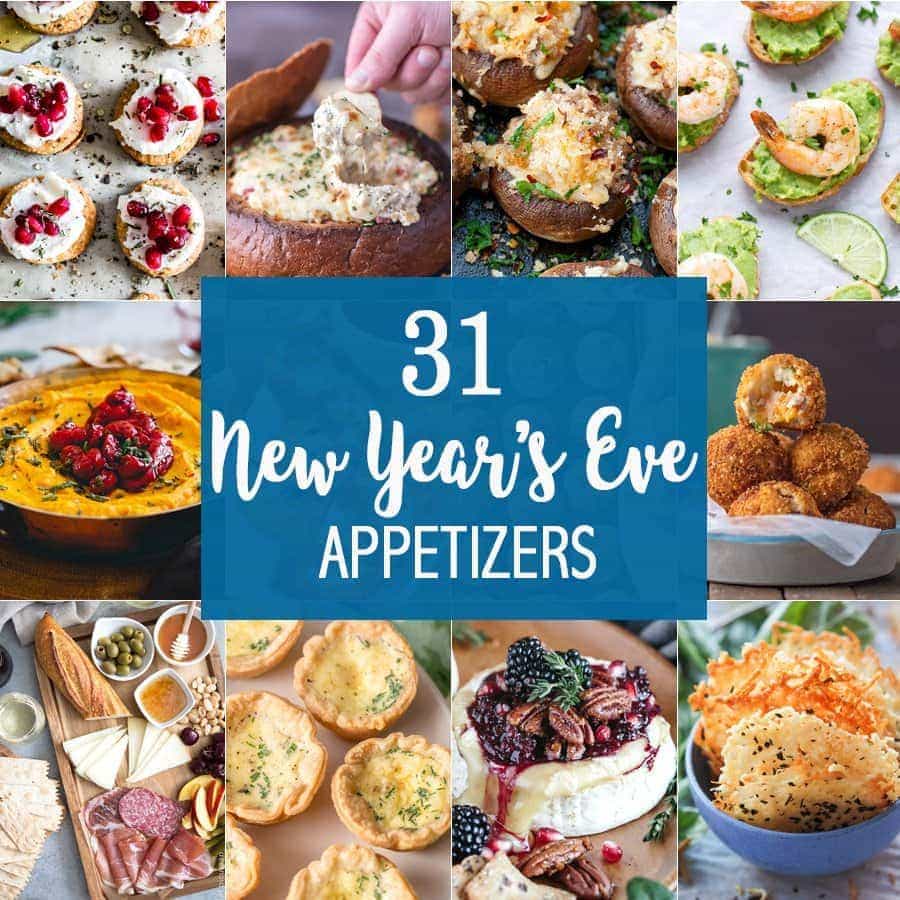 Happy holidays, friends! We're near the end of another year. Let's say goodbye to 2016 with a delicious feast. Today I'm sharing 31 New Year's Eve appetizers perfect for big parties, family gatherings, and even- cozy nights in. There's fried deliciousness, cheesy goodness, and dozens of little finger foods to satisfy your cravings all night long. Cheers! Here's to hoping you have a fabulous 2017!
Fried Blue Cheese Stuffed Olives | The Cookie Rookie; These fried blue cheese stuffed olives with a simple garlic aioli are truly addictive!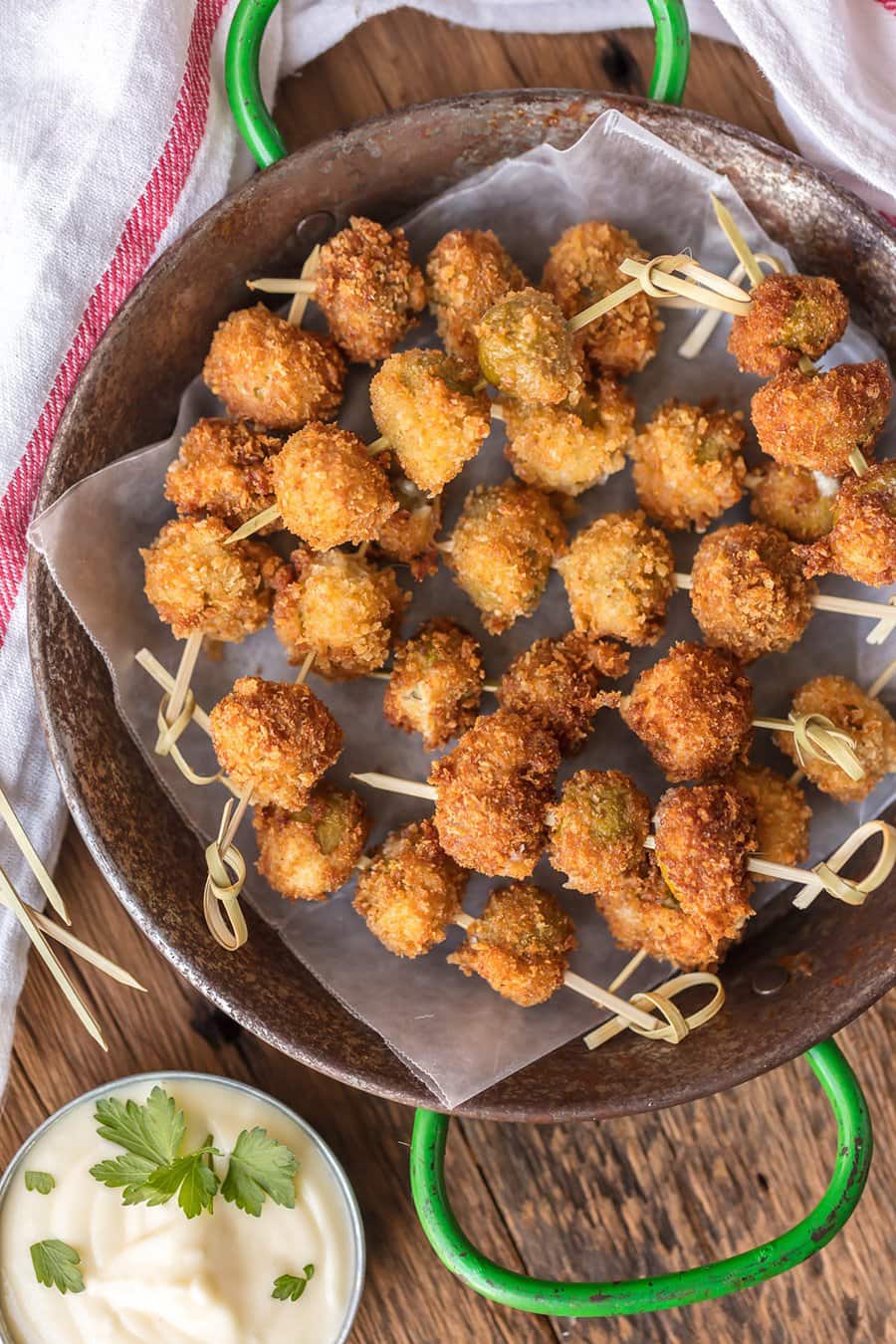 Tequila Lime Flaming Queso | The Cookie Rookie; This recipe for tequila lime flaming queso is loaded with pico and green chiles, doused in tequila, and lit on fire!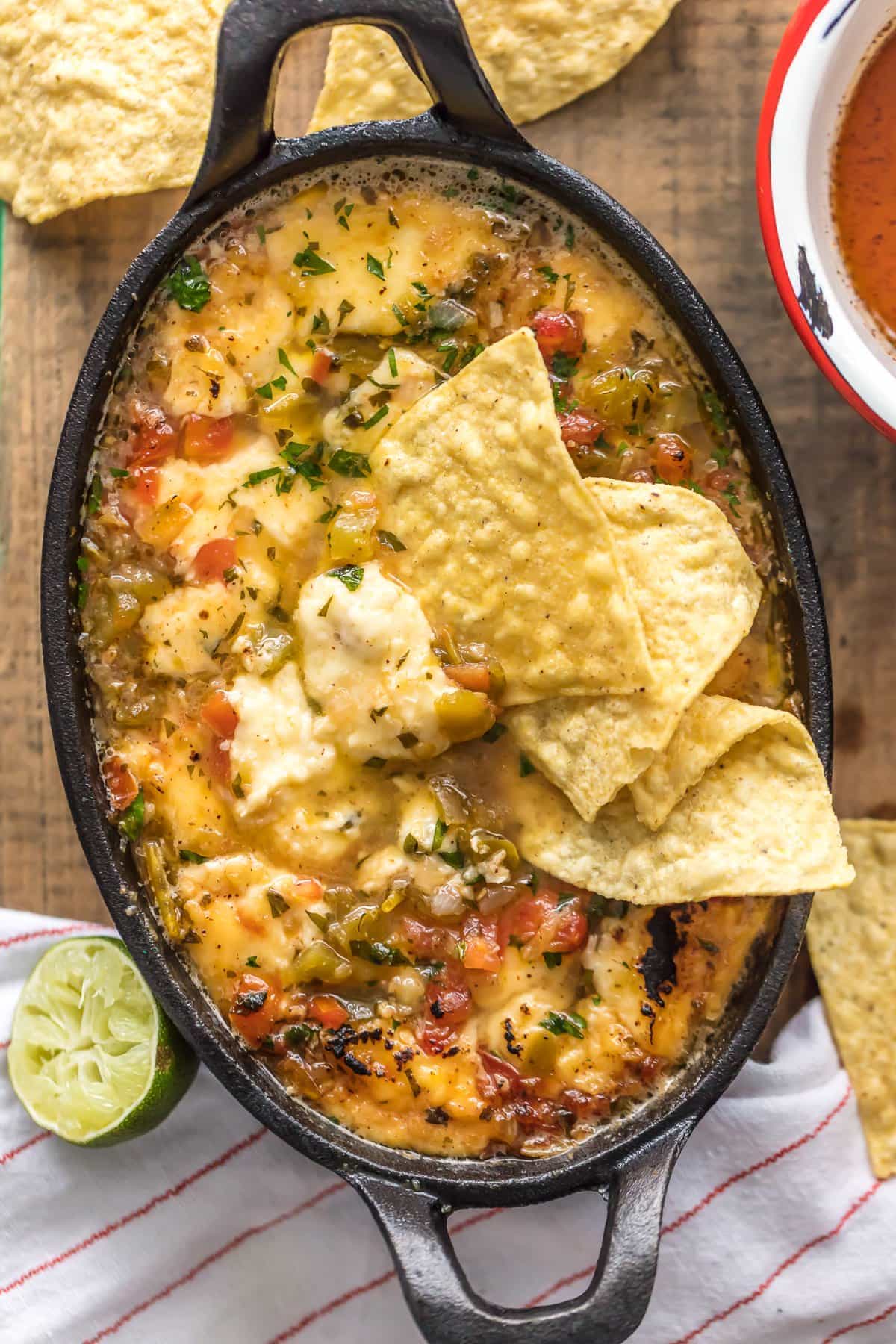 Chicken Cordon Bleu Meatballs | The Cookie Rookie; Chicken Cordon Bleu Meatballs are stuffed with Swiss cheese and ham and are cooked in a white wine dijon sauce.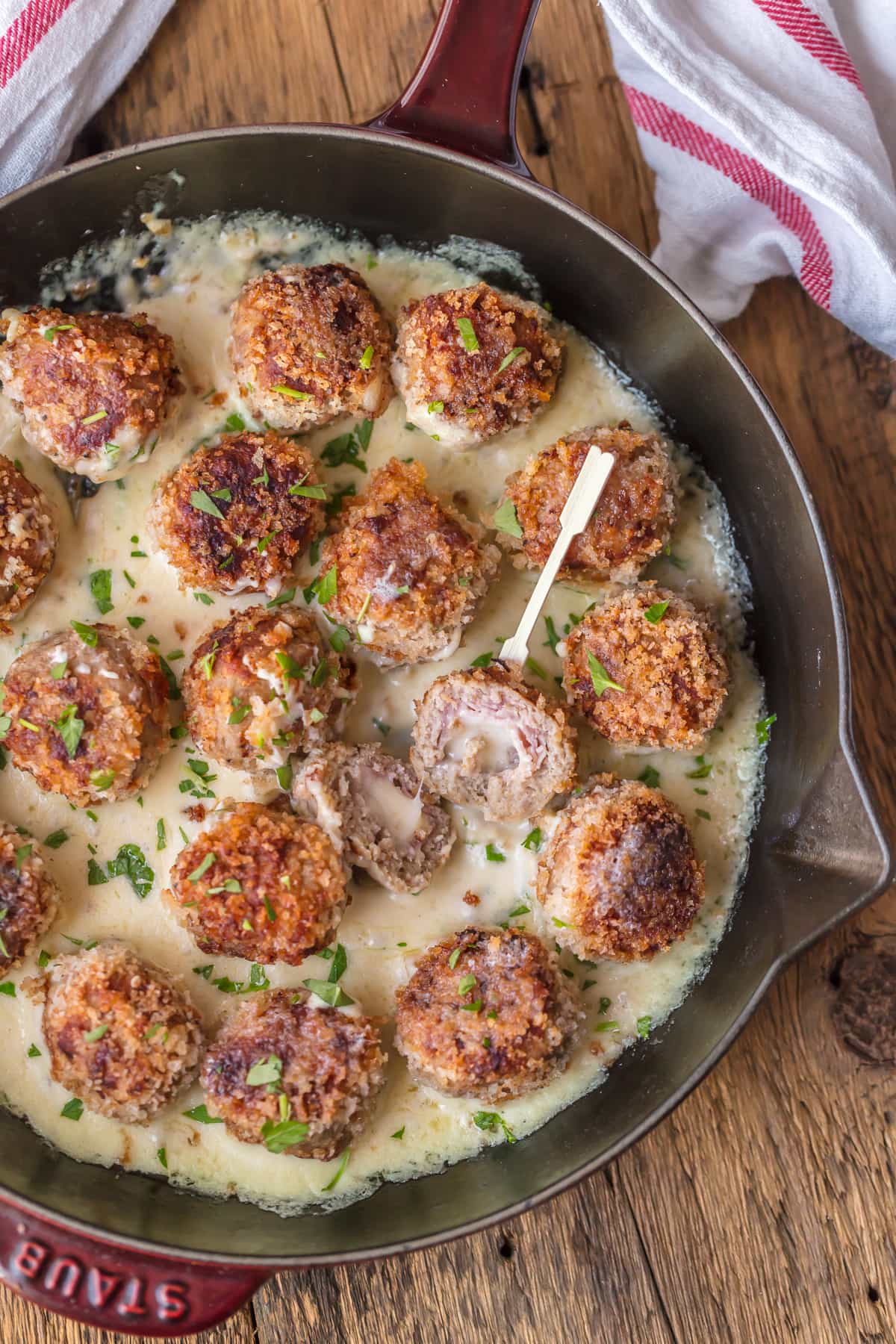 Garlic Herb Tomato Goat Cheese Dip | The Cookie Rookie; Garlic herb tomato goat cheese dip is my favorite easy cheese dip appetizer! It's classy, simple, and delicious.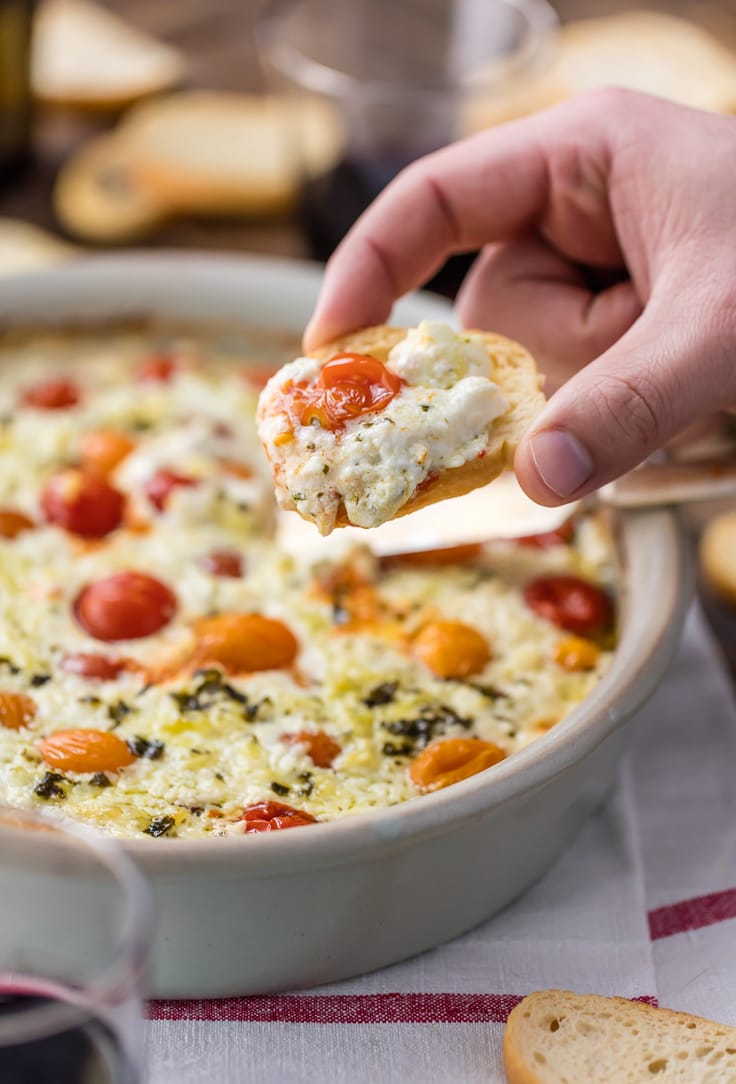 Mini Margherita Pizzas | The Cookie Rookie; These mini Margherita pizzas are loaded with tomatoes, mozzarella, and basil. So fun and cute, too!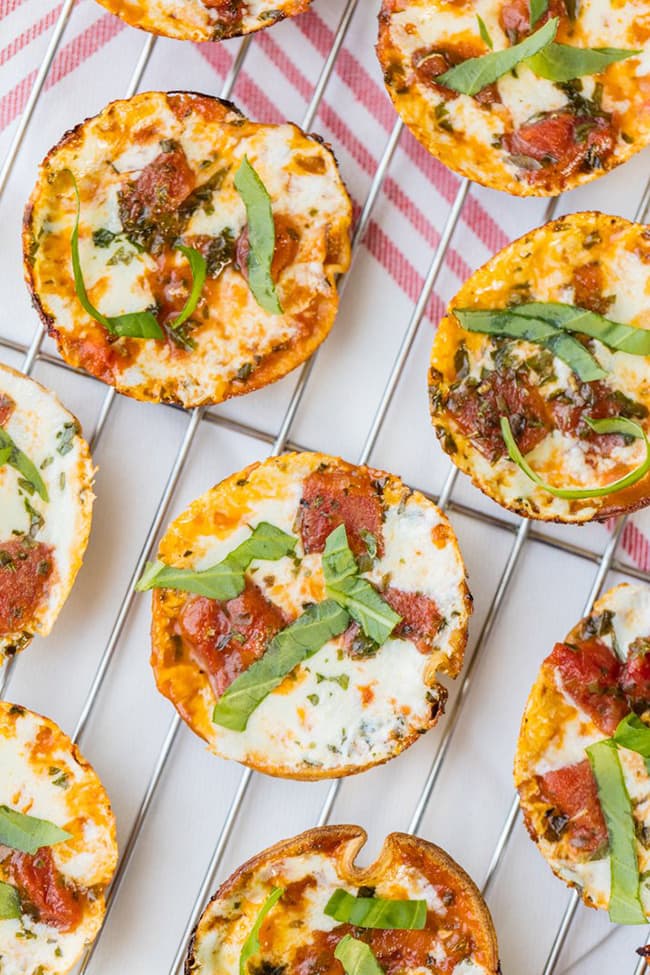 Bacon and Goat Cheese Stuffed Sweet Pepper Poppers | Iowa Girl Eats; These bacon and goat cheese stuffed sweet pepper poppers are the perfect party food and come together in just 20 minutes!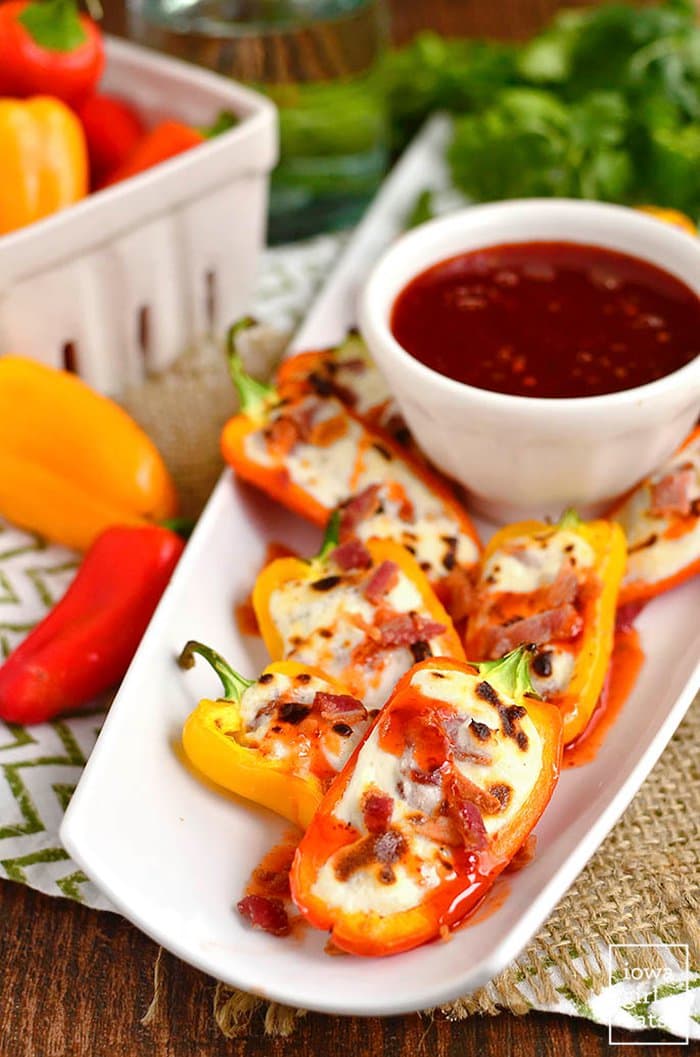 Greek 7 Layer Dip | The Cookie Rookie; Greek 7 layer dip has layers of hummus, greek yogurt, feta, and more!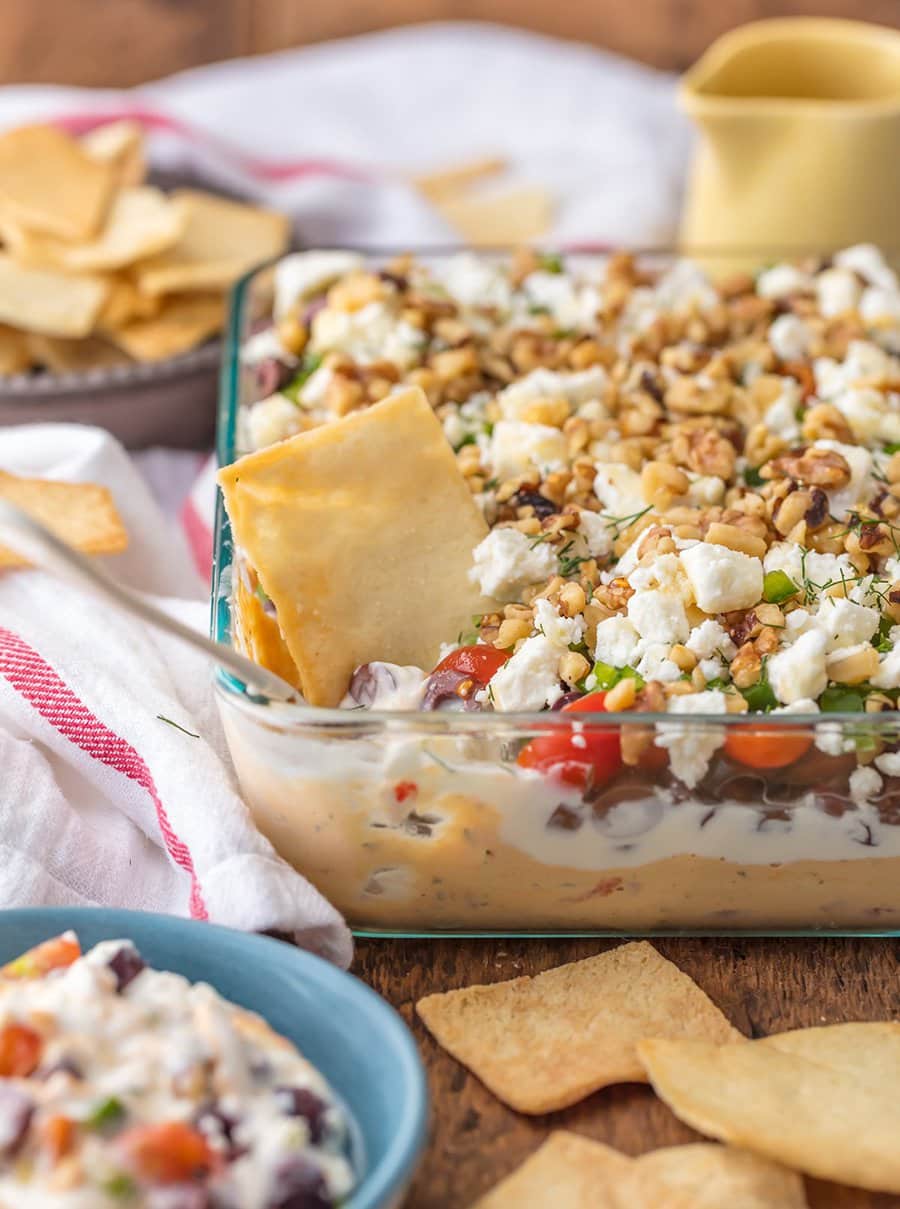 Warm Crab Artichoke Dip in Bread Bowl | The Cookie Rookie; This recipe for warm crab artichoke dip in a bread bowl couldn't be easier and a total crowd pleaser!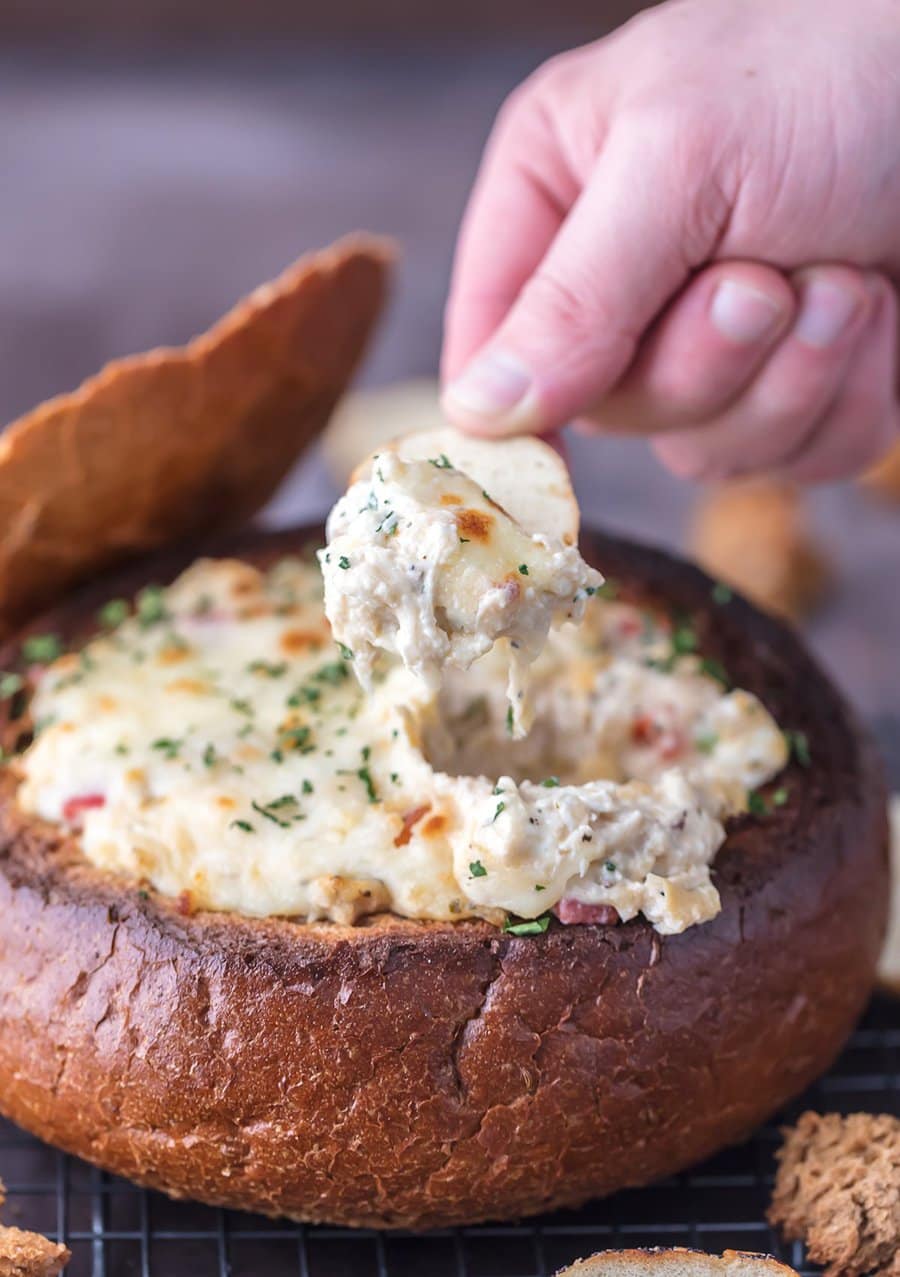 Loaded Deep Fried Mashed Potato Bites | The Cookie Rookie; These loaded deep fried mashed potato bites are full of bacon, cheese, and onions!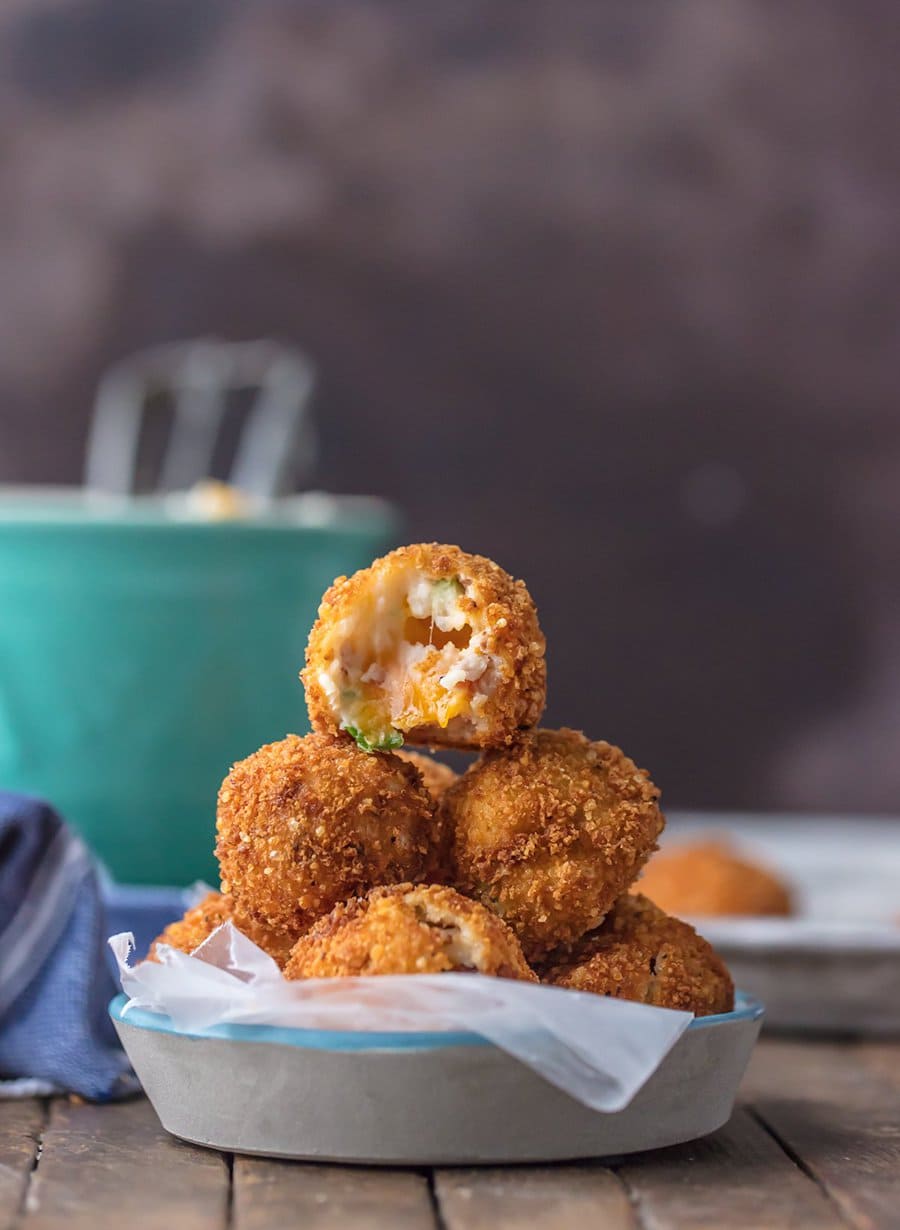 Whipped Goat Cheese Pomegranate Bites | Nutmeg Nanny; These whipped goat cheese pomegranate bites are a gorgeous celebratory appetizer and only take 30 minutes to make!