Making chicken wings is always a good idea! They're a great game day food, and they make a delicious dinner too. Learn how to cook chicken wings perfectly every time with these tips.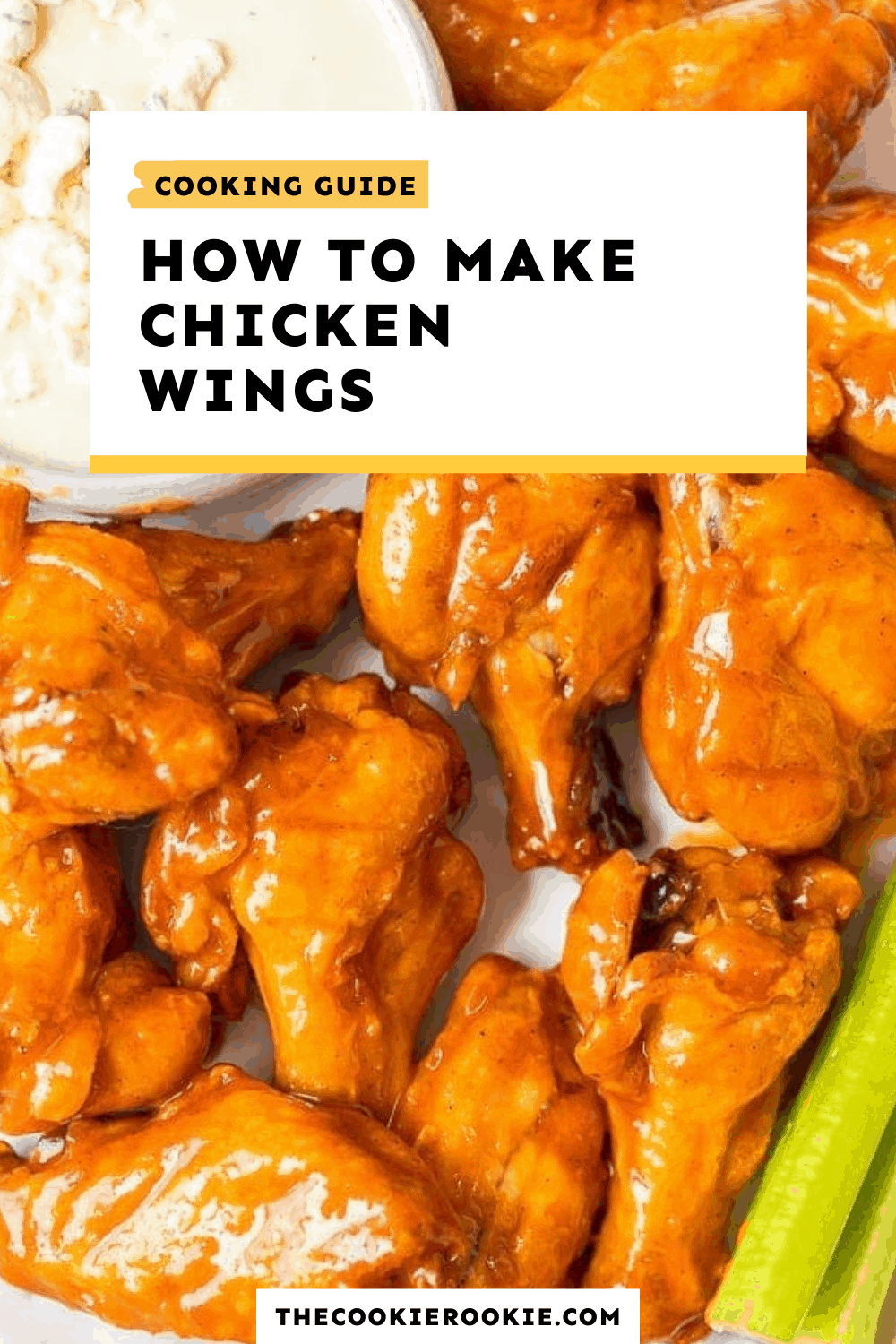 How to Make Chicken Wings
Did you know you can bake, fry, or grill wings? You can cook them in a slow cooker, Air Fryer, or Instant Pot too! There are so many ways to make homemade chicken wings, and so many reasons to eat them!
Wings are a crowd favorite on Super Bowl Sunday, or on any game day. They're perfect for parties and they're always a hit. They're one of my favorite things to make for appetizers or party food, and I've been known to make wings for dinner every now and again too.
With all the recipes I've made, I've learned a thing or two about how to make the perfect chicken wings.
You can find absolutely everything you need to know about cooking chicken wings here. Including cutting wings, brining, cooking times and temperature, and how to store and reheat them. Then find tons of delicious and easy wings recipes to try (along with sides and dipping sauces).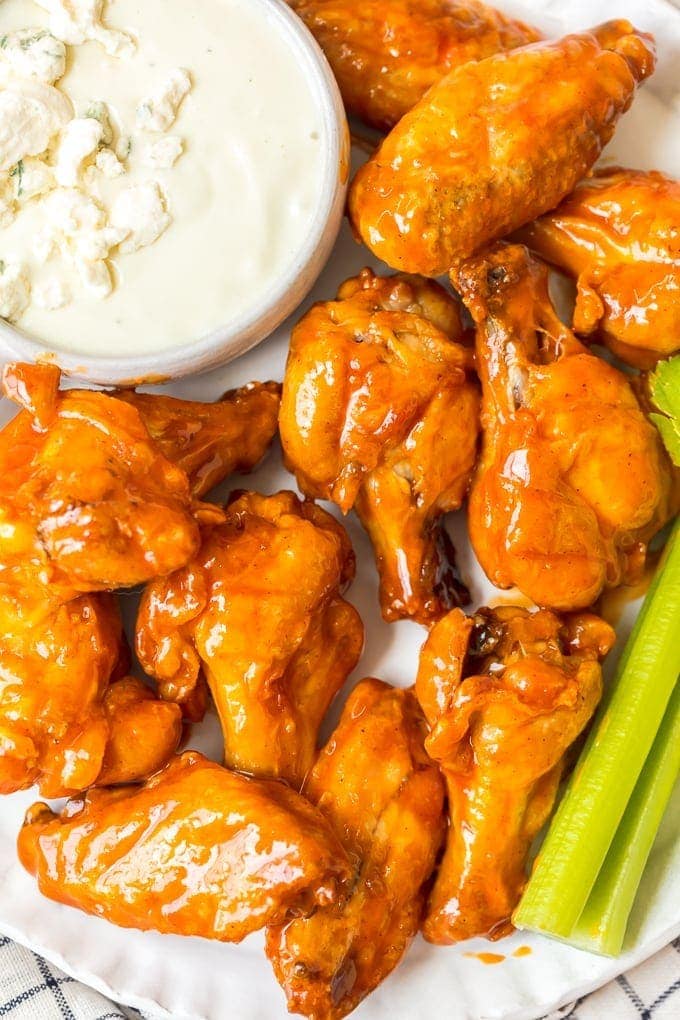 Chicken Wing Parts
There are 3 parts to a full chicken wing: the wing tip, the wing flat (or wingette), and the drumette.
When you see the final product cooked and ready to eat at restaurants, you might not even think about how they were connected, especially if you only see one part of the wing.
You'll usually be eating just the drumette or wingette portion.
Luckily, you can buy pre-cut chicken wings at the store, so they're ready to cook as is. I usually buy these for the ease, but you do end up paying slightly more for them, compared to buying full chicken wings.
If you buy whole chicken wings to save a bit of money, here's how to cut and prep them.
How to Cut Chicken Wings
You just need a sharp knife for this, like a Chef's knife.

Stretch out the wings on a cutting board, with the inner portion facing up.

You'll be cutting the wing into 3 portions, and cutting at the joints.

Cut just above the joint between the wingette (middle portion) and wing tip.

Cut right on the joint between the wingette and drumette to separate them.

The wing tip won't be used (although you can freeze it to make chicken stock), but the other two parts can be used to make your wings!
Do I need to brine them before cooking?
This isn't a necessary step for making chicken wings, but it does help to make them extra juicy. This process can keep them from drying out while cooking (which chicken tends to do), and depending on the brine recipe you use, it can add a lot of flavor as well.
If you do want to brine them, here's how.
How to Brine Chicken Wings
Combine brine ingredients (kosher salt and water as a base, but I like to add in black pepper and red pepper flakes as well).

Use just enough water to cover the wings, then measure out other ingredients based on how much water you need.

Place wings in a large bowl, pour the brine over them until fully submerged, then place them in the refrigerator.

Let chicken wings soak for anywhere from 2-24 hours. Overnight works great if you are planning ahead, but 2-4 hours works in a pinch!
What internal temperature should they be cooked to?
Chicken wings (like all chicken) should be cooked to an internal temperature of 165°F.
Use an instant read thermometer and insert it at the meatiest part of the wings to check the temperature.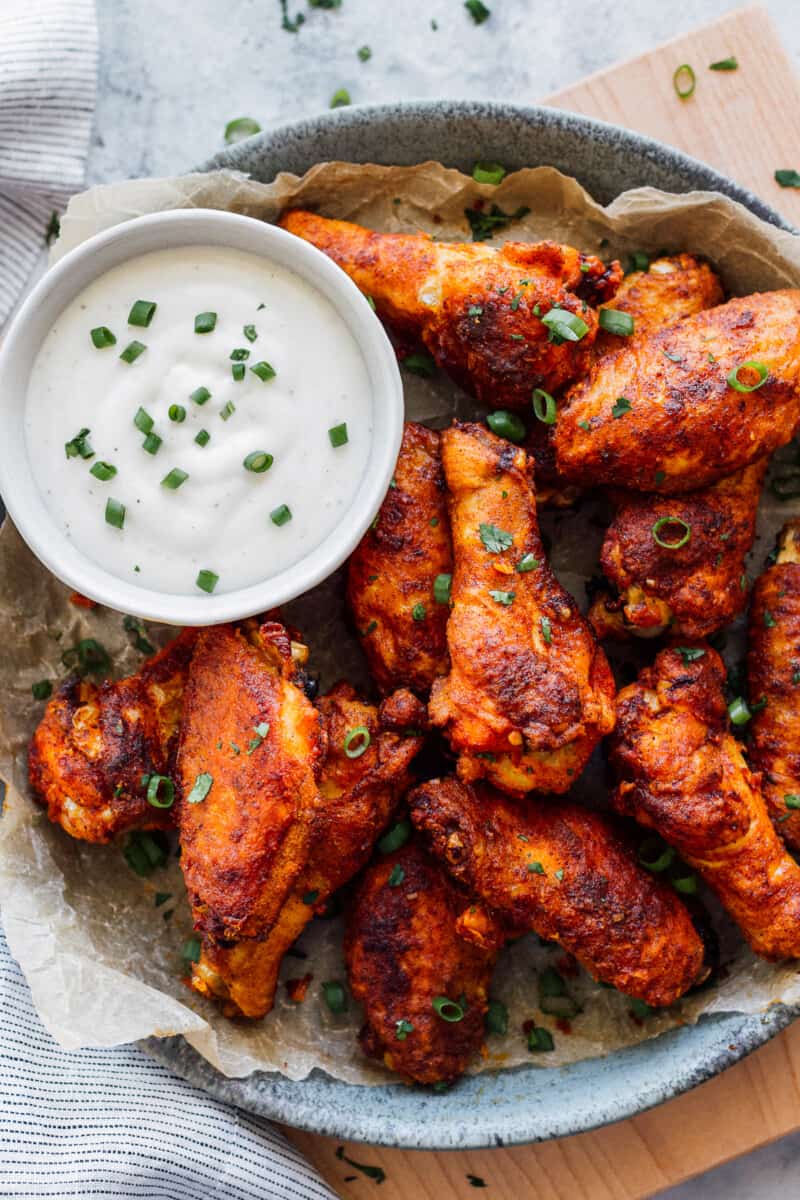 How long do you cook chicken wings? (Timetable)
Timing is definitely important when cooking chicken wings. You need them to be fully cooked, but you don't want to overcook and dry them out.
The ideal cooking time depends on the method. If you're following a recipe, they'll give you the best time. But if you're winging it, here are some guidelines and tips to follow.
Baking: The longer you cook chicken, the more it's going to dry out. So stick to baking wings at higher temperatures (400-425°F) for around 30-45 minutes.
Grilling: Preheat your grill, then cook wings for 20-30 minutes.
Crock Pot/Slow Cooker: Cook for 3-4 hours on HIGH setting, or around 7 hours on LOW setting.
Instant Pot: Cooking wings in a pressure cooker will take about 10 minutes.
Frying: Heat oil to 350-370°F, then fry wings for 8-10 minutes.
How to Store & Reheat Chicken Wings
Refrigerate: Store in an airtight container in the refrigerator for up to 3-4 days.
Freeze: Place wings in a resealable, freezer-safe bag and store in the freezer up to 3 months.
Reheat: Reheat wings in the oven at 375°F for 20 minutes (or until fully heated through). If reheating frozen wings, let them thaw fully in the refrigerator and then reheat.
Note: Chicken should not be reheated more than once, so only reheat the amount you plan to consume.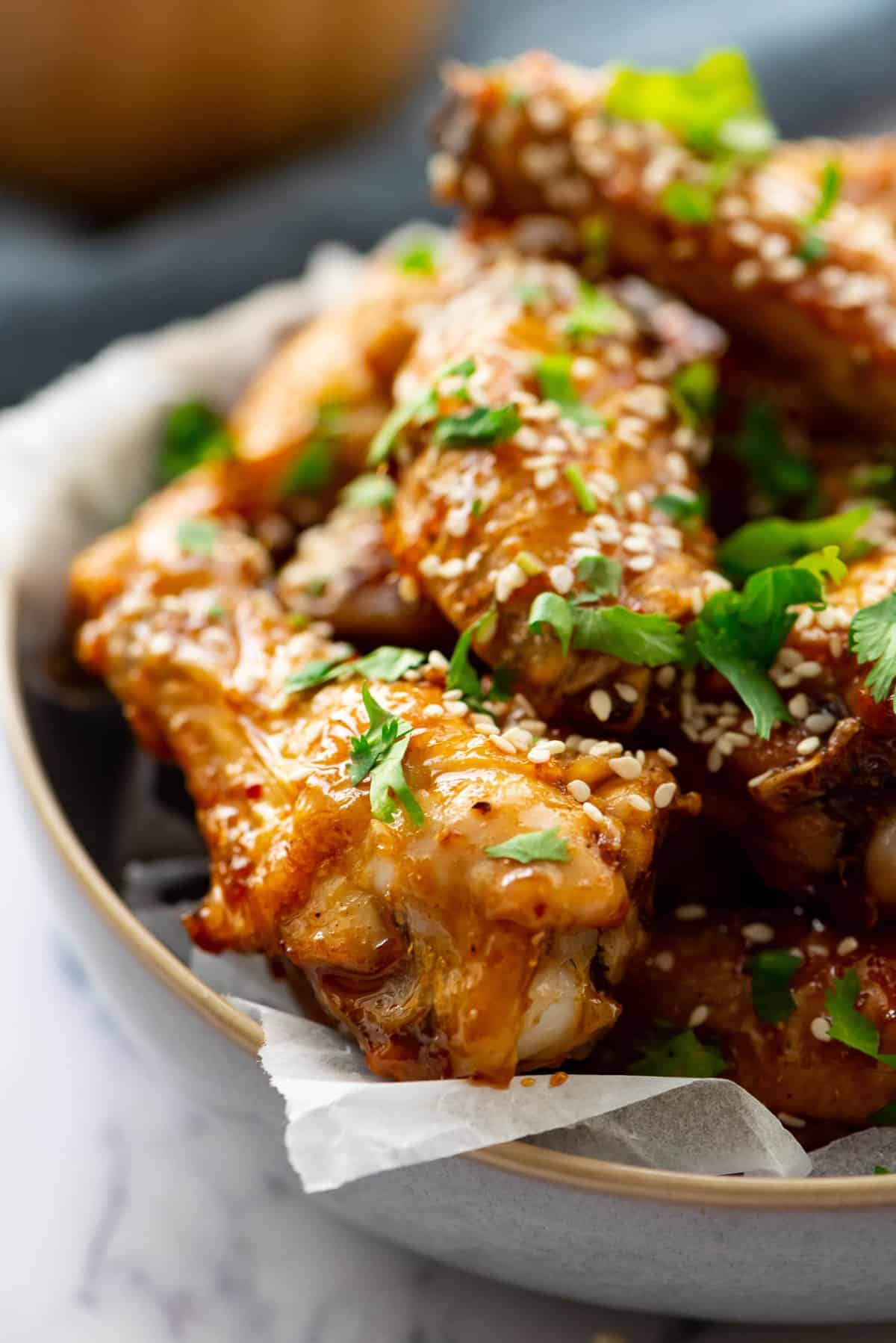 What are the best sides for chicken wings?
Wondering what to make with chicken wings for dinner? There's no reason they have to be for game day appetizers only. Make some wings and add some of these delicious sides to make it a whole meal. You can't go wrong with fries, but there are lots of options to choose from.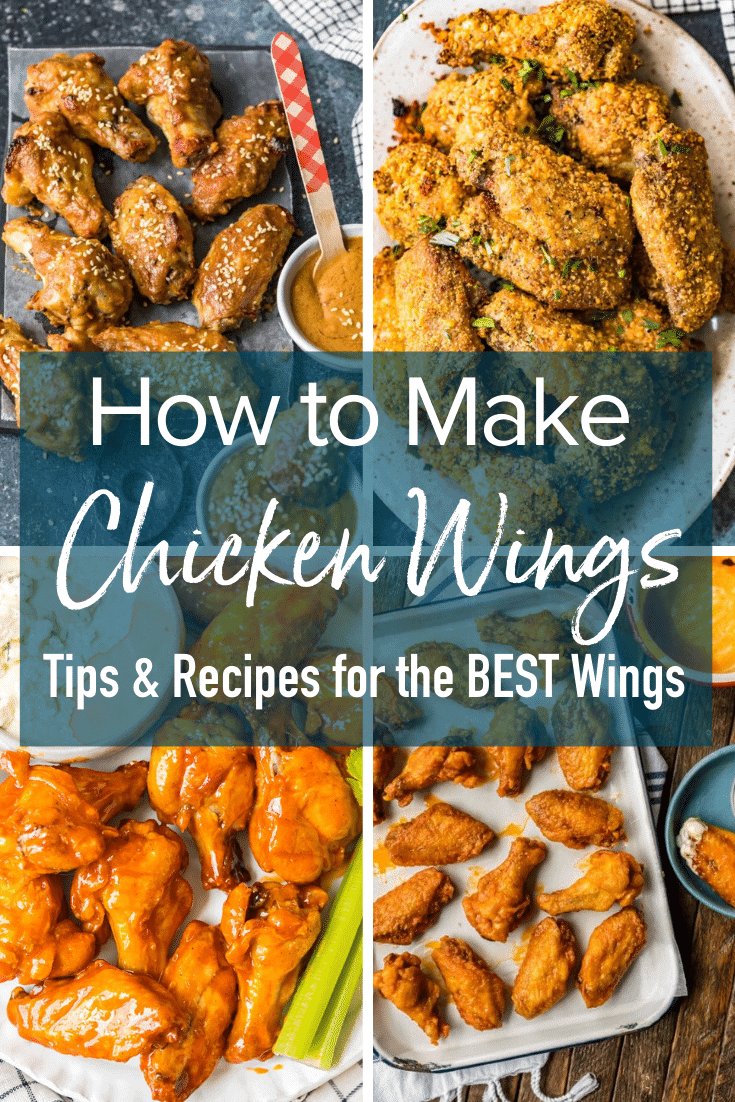 Any of these homemade chicken wings recipes are sure to please! They're all so flavorful, and easy to make. Enjoy!