This Easy Gourmet White Pizza tastes just like the popular Mellow Mushroom Pizza favorite. Loaded with tomatoes, feta, and herbs, you'll find yourself reaching for this recipe time and again!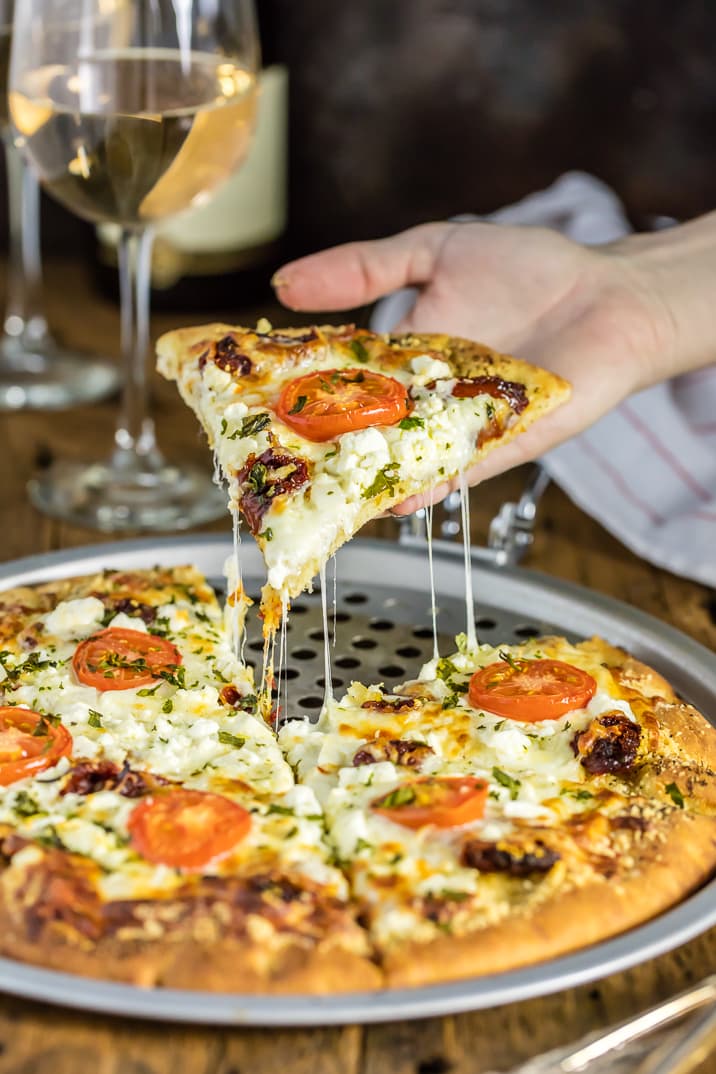 Easy Gourmet White Pizza
Everybody needs a good pizza recipe to keep in their back pocket and bring out on those lazy weeknights. I know I do.
For me, this Easy Gourmet White Pizza is just that. It's delicious, simple, and just the right amount of decadence. It's a keeper.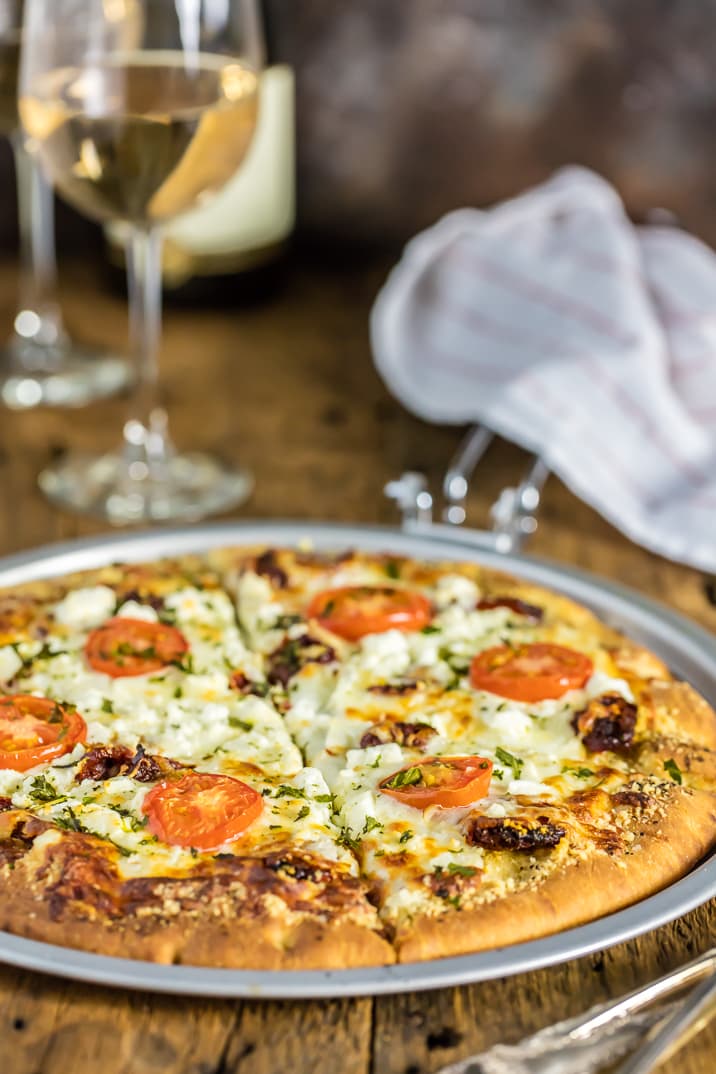 Easy Gourmet White Pizza tastes just like the popular Mellow Mushroom favorite. Serve at home with a glass of wine and a cozy blanket. That's the recipe for a great night!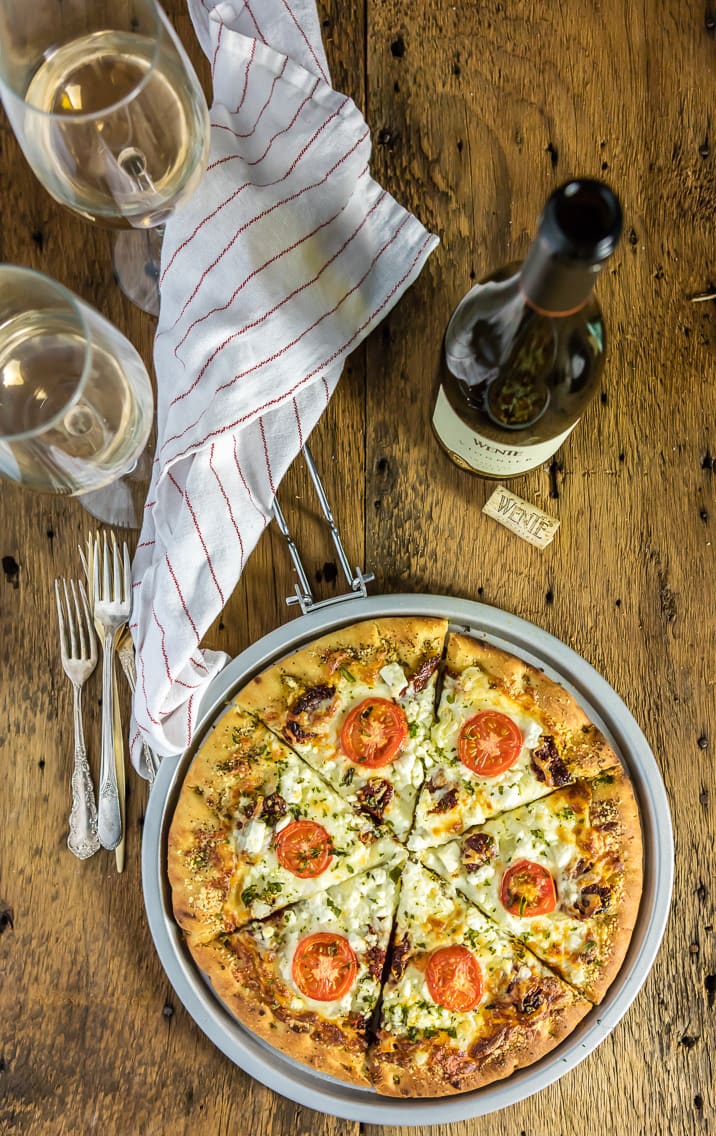 The Secret to White Pizza
Cheese, cheese and more cheese! Because this is a tomato sauce-less pizza, you need cheese to add moisture to the crust. Creamy feta, tangy Parmesan, mozzarella and provolone do the trick nicely in this yummy Gourmet White Pizza recipe. Yes, friends. FOUR types of cheese. This pizza is to die for!

What Pizza Crust Is Best For White Pizza
This is where the "easy" comes in this Easy White Pizza. For this recipe I used a pre-cooked naan pizza crust from Stonefire Flatbreads. This isn't a sponsored post, but I just love Stonefire.
You can make your own homemade pizza crust, or use any kind of store-bought crust you like. This crust is just the right amount of thickness and since it was pre-cooked, I only had to bake this pizza for six minutes!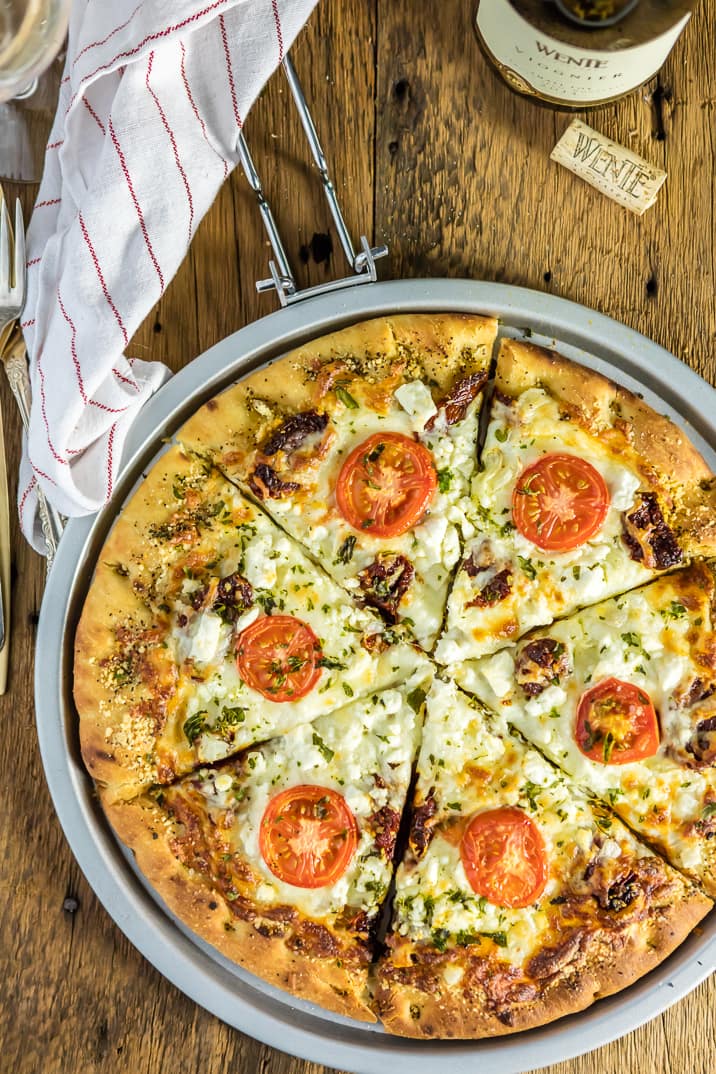 White Pizza Toppings ideas
Typically, a white pizza is covered in tomatoes, garlic and veggies. For this pizza I used not one but two types of tomatoes: Roma and sun-dried.
The Roma were juicy and tangy and the sun-dried tomatoes provided a slightly sweet element to the delicious pizza. But just like any pizza, the sky's the limit to what kind and how many toppings you use.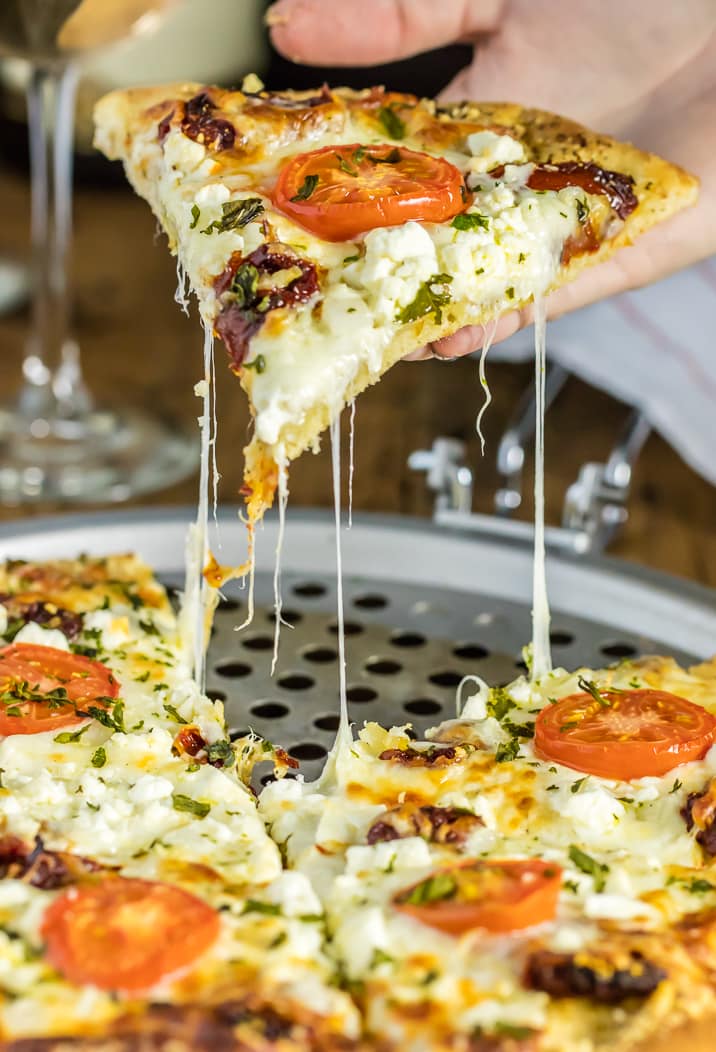 More Perfect Pizza Recipes
Try some of these favorites:

This White Pizza has such a special place in my heart. It reminds of me of good times, great friends, and even better food. Make one or two for your loved ones this week! Enjoy!