This White Pizza recipe tastes just like the popular Mellow Mushroom Pizza favorite. Loaded with tomatoes, feta, and herbs, you'll find yourself reaching for this recipe time and again!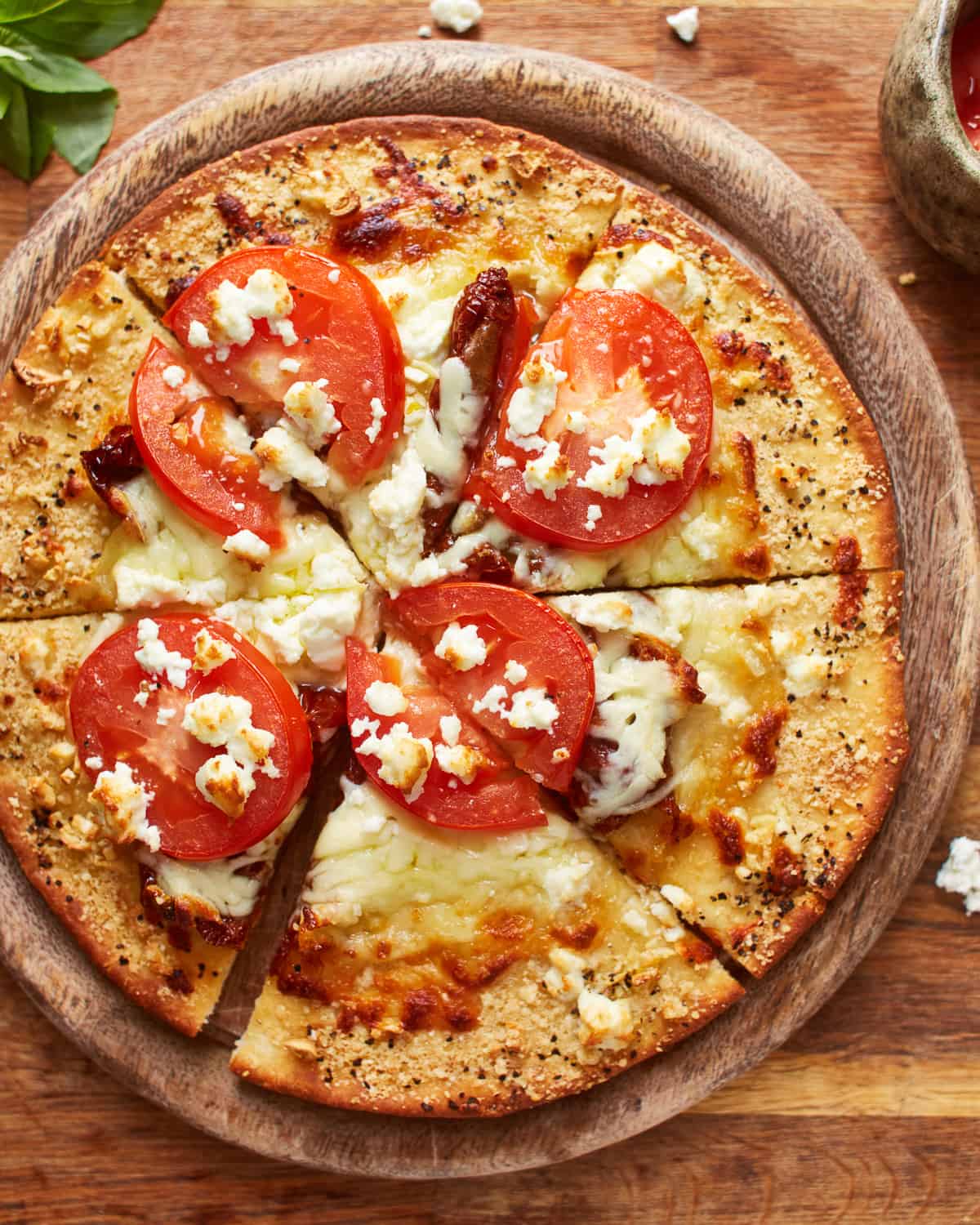 What's in this White Pizza Recipe?
Everybody needs a good pizza recipe to keep in their back pocket and bring out on those lazy weeknights. I know I do. For me, this Great White Pizza is just that. It's delicious, simple, and just the right amount of decadence. It's a keeper.
Prepared Pizza Crust: I used Stonefire Artisan Thin Pizza Crust (not sponsored, just love it!). You could also use cauliflower crust, or try homemade pizza dough!
Olive Oil: Helps the cheese and toppings stick to the pizza crust.
Garlic: Adds rich earthy flavor to the pizza.
Cheese: A blend of Parmesan, mozzarella, provolone, and feta cheese makes this pizza ultra creamy and cheesy.
Tomatoes: I used both fresh Roma tomatoes and sun-dried tomatoes for a one-two punch of tomato flavor!
Black Pepper: Adds just a hint of spice.
Pro Tip: Try making individual pizzas on naan bread!
Variations on Great White Pizza
The Roma were juicy and tangy and the sun-dried tomatoes provided a slightly sweet element to the delicious pizza. But just like any pizza, the sky's the limit to what kind and how many toppings you use. Feel free to get creative! Roasted red peppers, onions, or basil would all be great additions. A drizzle of balsamic glaze would really set it off!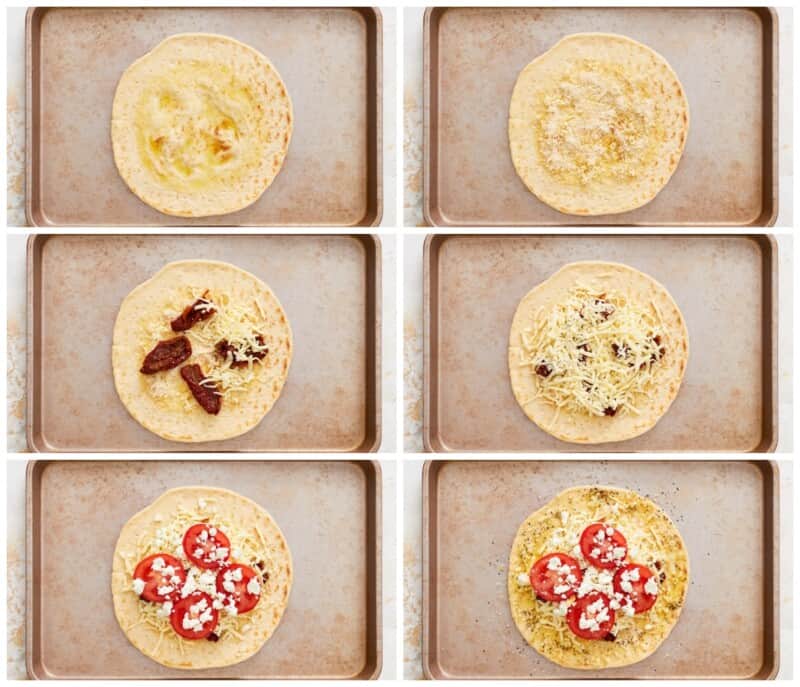 What is meant by white pizza?
White pizza is a pizza made without tomato sauce and topped with white cheeses. It's often referred to as Pizza Bianca.
Is white pizza authentic Italian?
Yes! Pizza Bianca comes from Rome, Italy!
Does white pizza have sauce?
No! Traditional white pizza does not have sauce. Instead, it is topped with olive oil, garlic, cheese, and toppings.
Why is white pizza so good?
White pizza is extra delicious because the cheese flavors can really shine!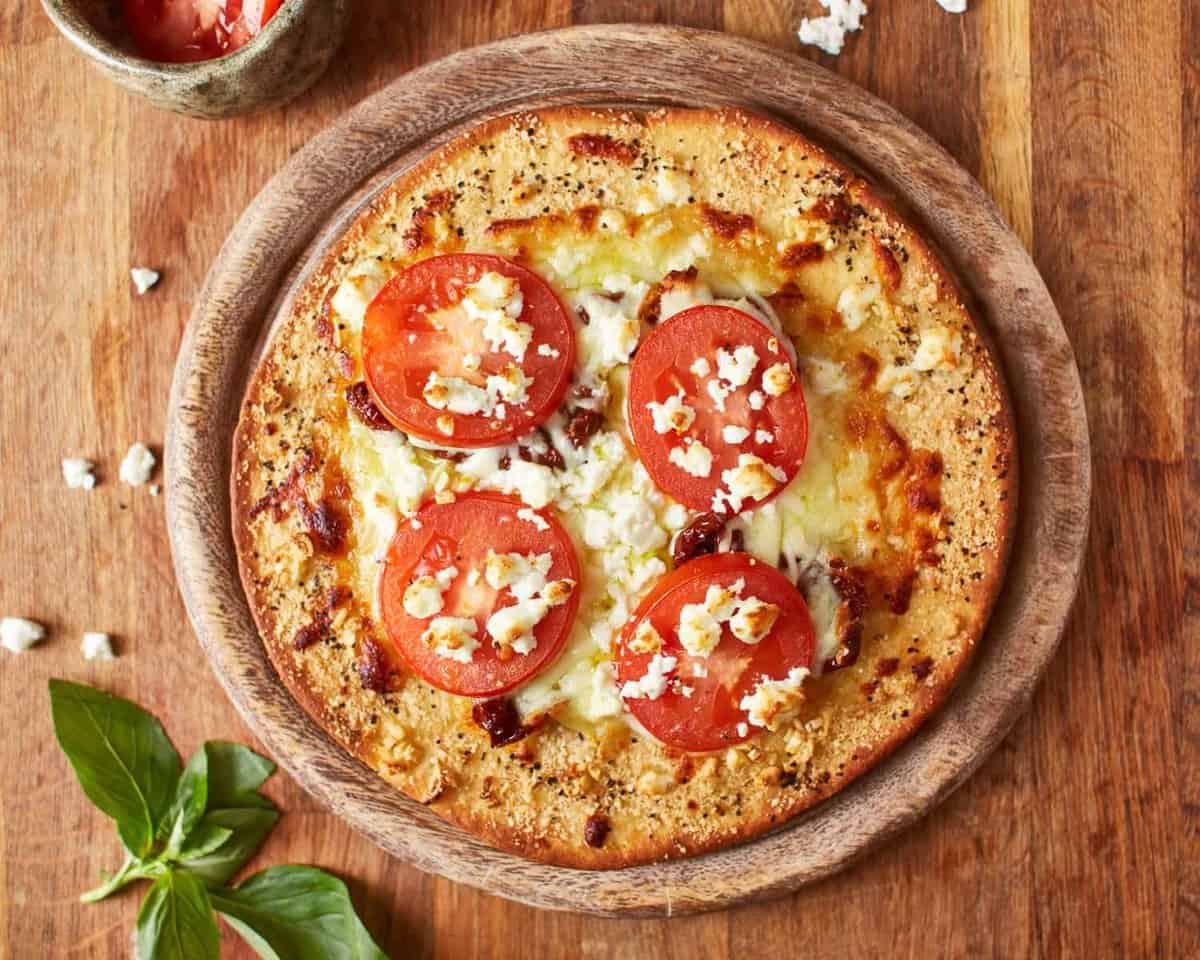 How to Store and Reheat
Store leftover pizza in an airtight container in the refrigerator for up to 3 days. Reheat in a 350°F oven for 5-10 minutes, or until warmed through.
How to Freeze
Freeze individual slices of pizza in Ziplock bags or tightly wrapped in plastic wrap for up to 3 months. Let thaw overnight in the refrigerator before reheating.
Serving Suggestions
Serve this tasty pizza with marinara sauce or ranch dressing for dipping. A hearty Olive Garden salad and some breadsticks would make the perfect start to your meal.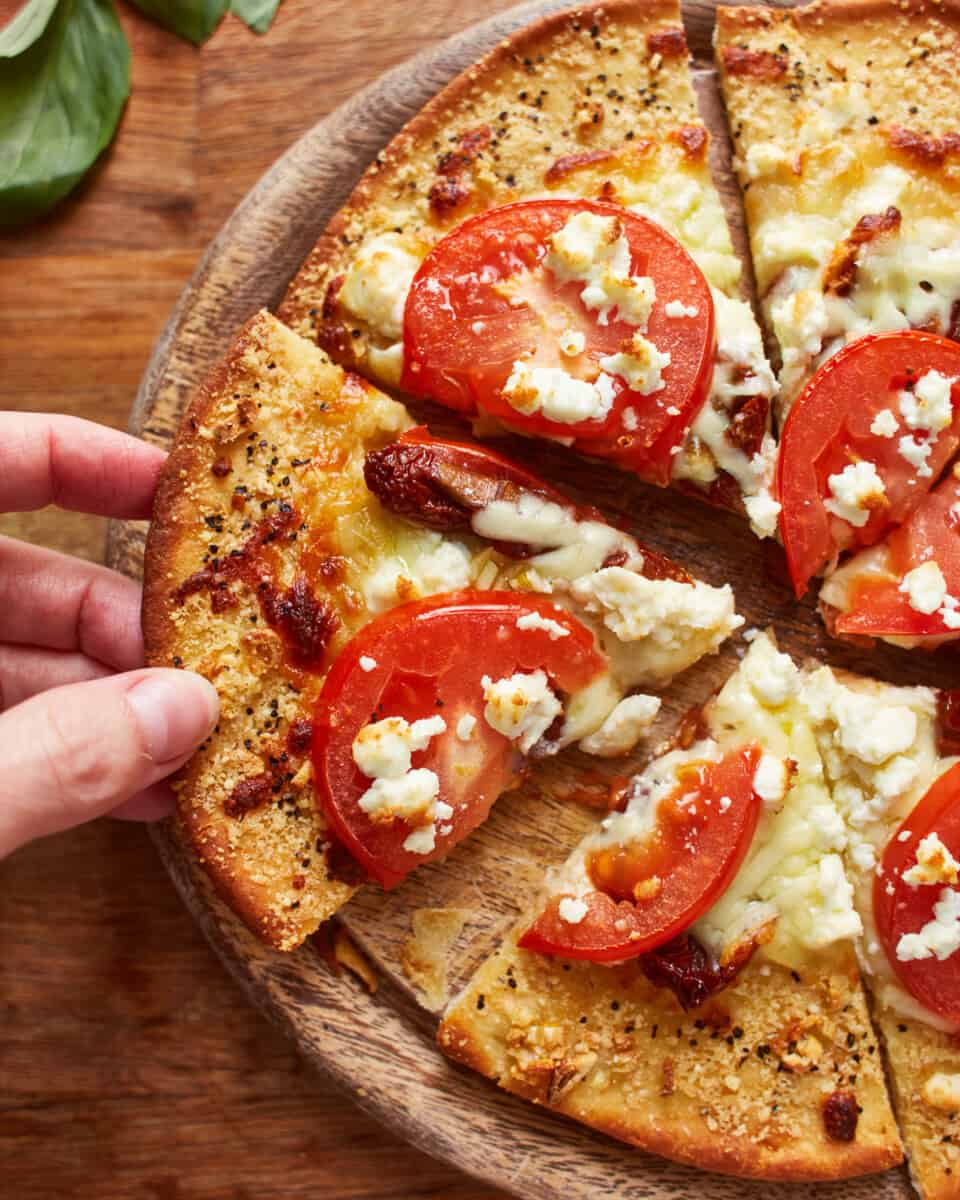 More Pizza Recipes We Love