This is a Sponsored post written by me on behalf of Cambria Estate Winery. All opinions are 100% mine.
Steak is my absolute favorite meal on the planet. Whenever Pat wants to go out for a dressy date, I ALWAYS choose a good steak restaurant. Tender steak plus good red wine? Nothing better. Now I've found an easy recipe to make in the comfort of my own home (in the comfort of my own PJs). Garlic Rosemary Steak with Sherry Cream Sauce.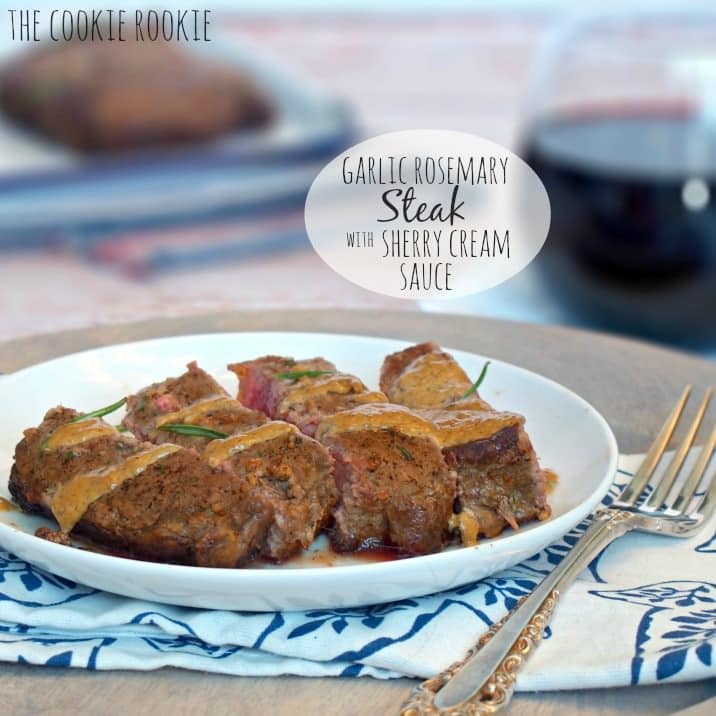 This steak is full-proof (It's the first time we have made a steak at home! I know, I know…), delicious, and will impress your guests (or your love!). What a great meal to make to celebrate the beginning of summer! My mouth is watering again as I'm editing the pictures!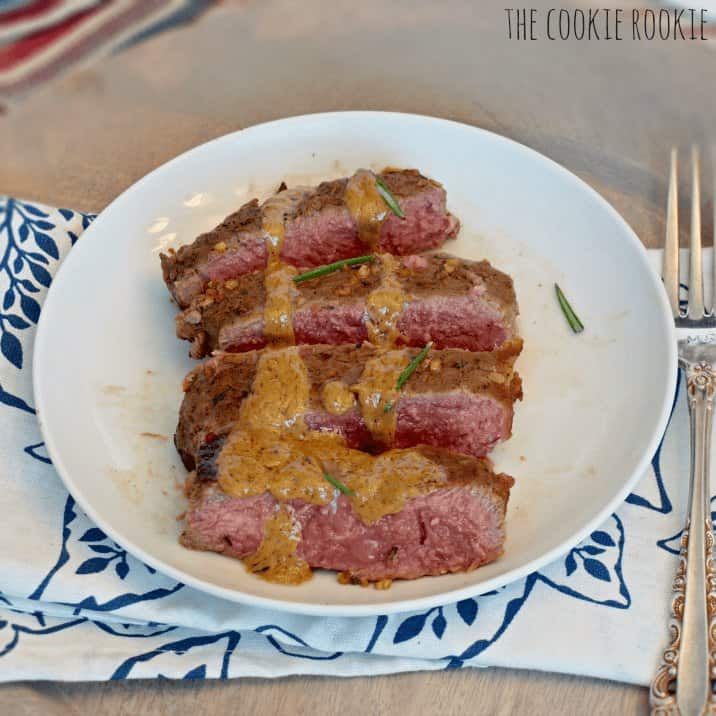 A steak recipe as flavorful as this one is the PERFECT pairing for good red wine. There is nothing more relaxing than a delicious glass of wine with a delicious meal. Our recent favorite is Julia's Vineyard Pinot Noir from Cambria Estates Winery®. So velvety and delicious. Cambria's hand-crafted wines were the perfect compliment to our steak.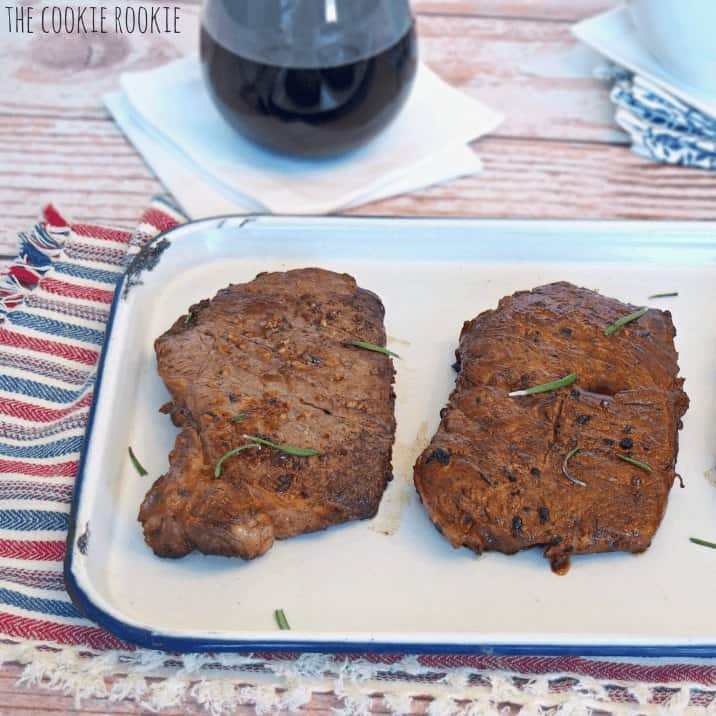 Cambria Estates Winery® is a family owned winery in Santa Monica, California. They have received 150 reviews of 90+ scores in the last 20 years!! They make many types (click to see all of Cambria's unique wines), but the Pinot Noir is my current favorite. Oh how I would love to visit their winery. Isn't it utterly beautiful!! (honeymoon maybe???)
Since we don't have any plans to visit Wine Country anytime in the near future (fingers crossed!), I'll just have to settle for their delicious wines from here. This steak recipe is making me feel a bit better. I think I'll be okay.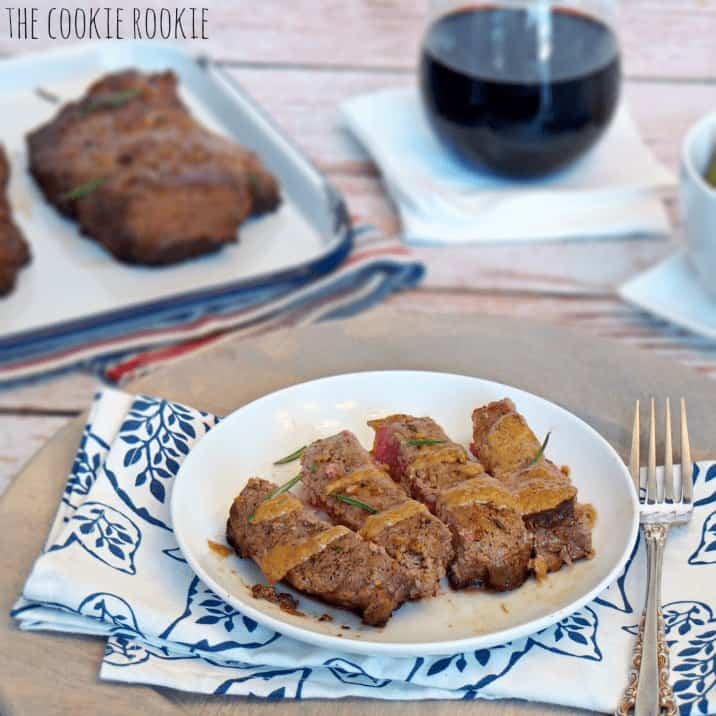 What are your favorite foods to pair with good wine? Fondue and seafood are some of my other favorites. Hmmm…fondue. Cheese. I may have to make that later today! Be sure to Visit the Cambria blog for terrific recipes, DIY tips and news from the Cambria Estate Winery Vineyards! Look for recipes like Lemon Thyme Brown Butter Popcorn and Chardonnay Ice (!!!). Um yeah…awesome.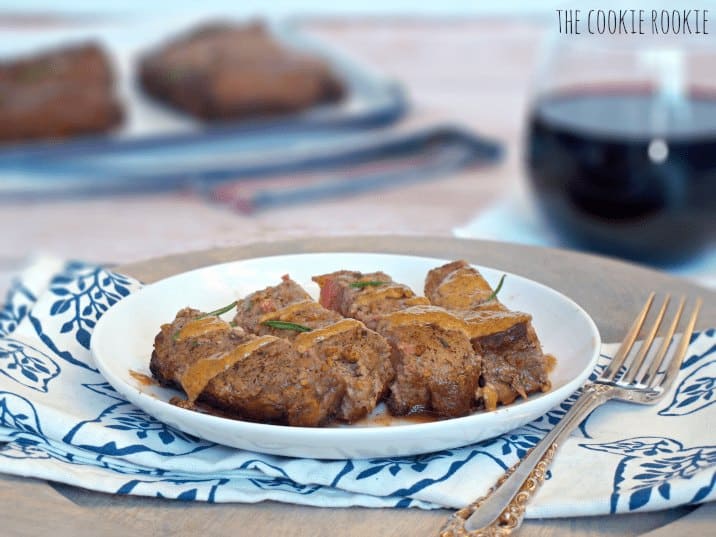 Enjoy!
**The legal drinking age is 21 years old, as always please drink responsibly!**