These Instant Pot Chicken Thighs come out juicy, tender, and flavorful every time, and they're ready in just 30 minutes! I make the most delicious sauce to serve with them, made with BBQ, maple syrup, and garlic for a sweet and savory mix. Trust me, cooking chicken thighs in the pressure cooker is the best way to get dinner on the table on busy weeknights!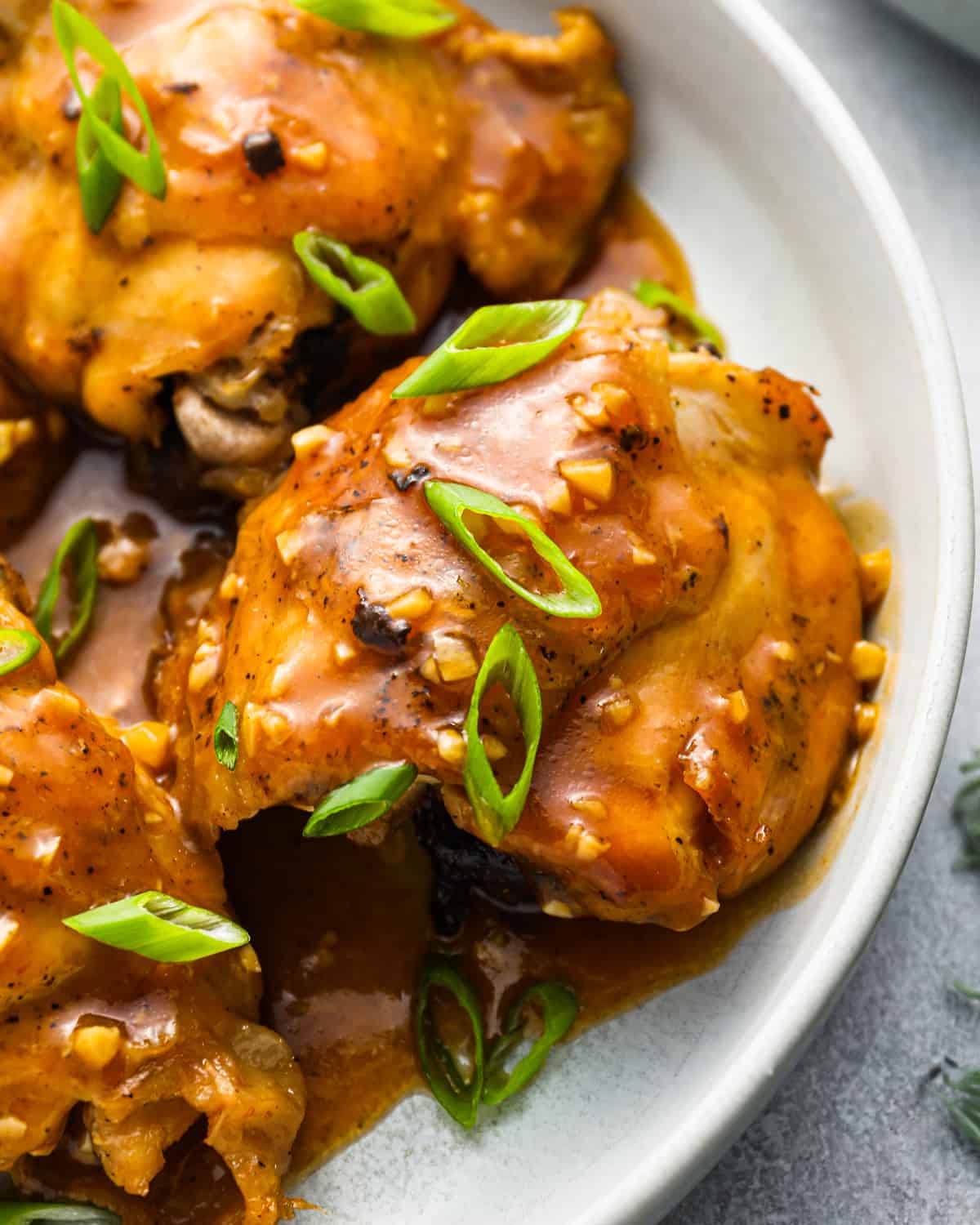 What's in this Instant Pot Chicken Thighs Recipe?
Juicy chicken thighs cooked in a sweet and savory blend of garlic, maple syrup, and barbecue sauce is the perfect weeknight meal. All you need is a pressure cooker!
Chicken Thighs: I prefer to use bone-in, skin-on chicken thighs for this recipe as they are less likely to overcook. If you use boneless, you'll need to cook them for less time.
Salt + Pepper: Enhance the natural flavor of the chicken.
Garlic: Adds an earthy flavor to the dish.
Maple Syrup: Adds a touch of sweetness.
Barbecue Sauce: Adds a tangy, smoky flavor to the chicken and helps keep it moist.
Olive Oil: Helps the chicken sear without burning.
Water: Helps bring up any browned bits to prevent a burn notice during cooking.
Cornstarch: Thickens the sauce.
Pro Tip: Honey can be substituted for the maple syrup if desired.
Variations on Pressure Cooker Chicken Thighs
You can follow this simple recipe for Instant Pot chicken thighs and use any seasonings or sauces you like. So feel free to skip the sauce I use if you prefer.
Season your chicken with just about any spices, such as chicken seasoning, Italian seasoning, herbs de Provence, or Creole seasoning. Or swap out the barbecue sauce for teriyaki sauce, Korean BBQ sauce, Italian dressing, sweet and sour sauce, or Buffalo sauce.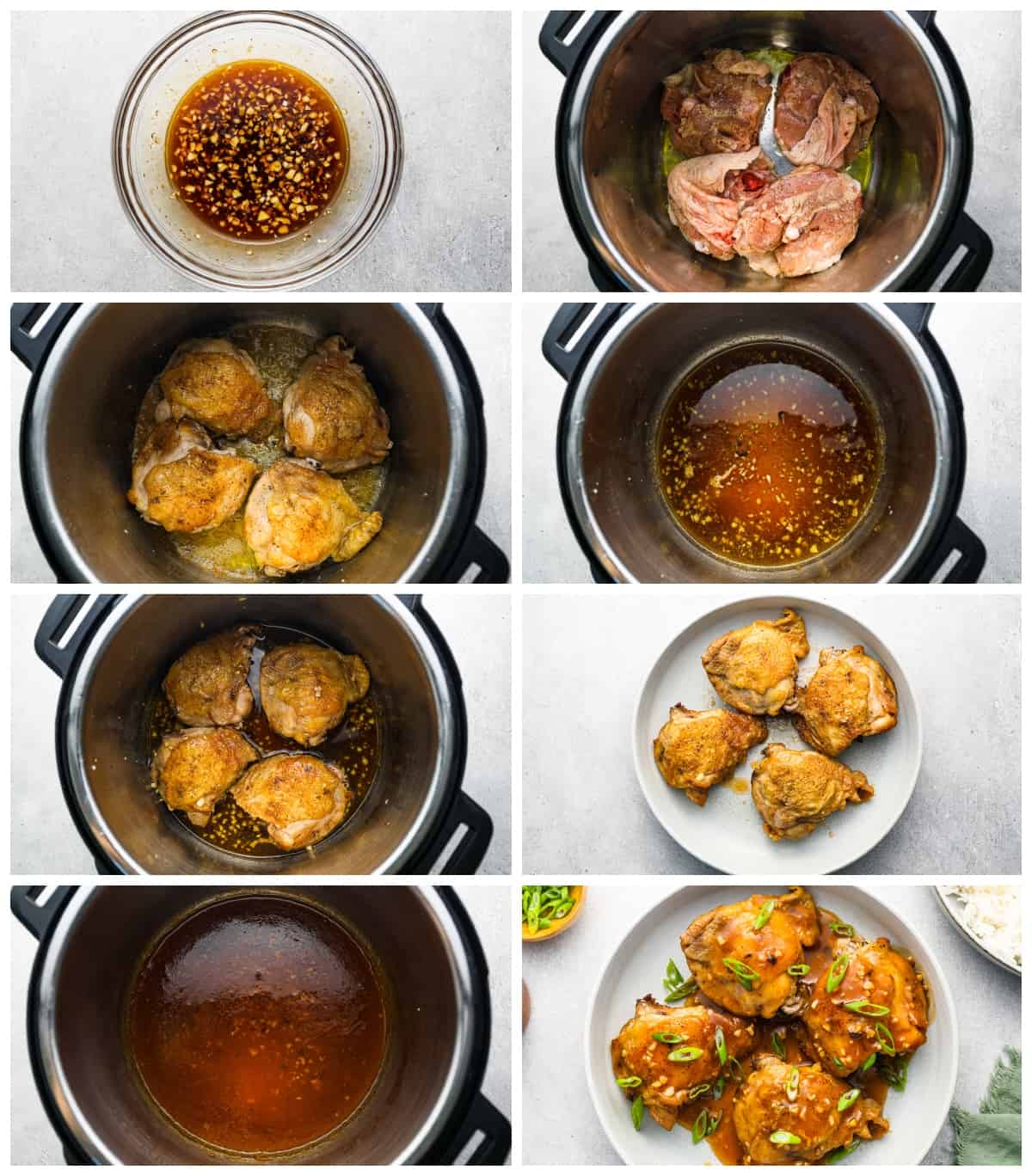 Do chicken thighs need to be submerged in the Instant Pot?
While they don't need to be fully submerged, they do require some liquid to ensure that they cook through.
Does chicken get more tender the longer you pressure cook it?
No. Eventually, it will overcook and turn rubbery and tough.
How do you keep chicken from getting rubbery in the Instant Pot?
To keep the chicken from getting rubbery, take care not to overcook it. You may need to cook it for more or less time depending on how large your chicken thighs are.
Why is my chicken tough after cooking it in the Instant Pot?
If your chicken is tough, it is likely that it was overcooked. You can store the chicken in chicken broth to rehydrate it and help make it less rubbery.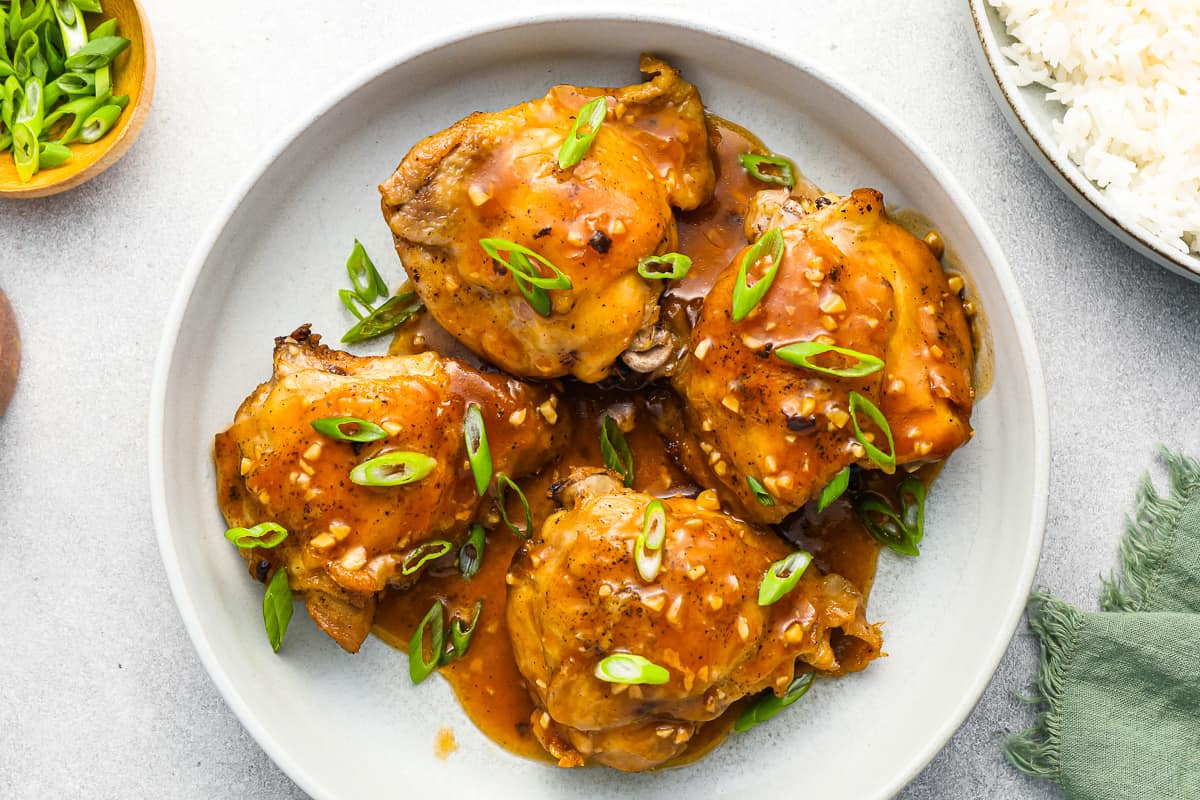 How to Store and Reheat
Store leftover Instant Pot chicken thighs in an airtight container in the refrigerator for up to 3 days. Reheat in the microwave in 30-second increments or in a 350°F oven for 15-20 minutes, until warmed through.
How to Freeze
Freeze chicken thighs in an airtight container or Ziplock bag for up to 3 months. Let thaw overnight in the refrigerator before reheating.
Serving Suggestions
Keep the pressure cooker out and serve these tasty chicken thighs with Instant Pot basmati rice, Instant Pot mashed potatoes, Instant Pot twice baked potatoes, or Instant Pot mac and cheese. Add some Instant Pot BBQ baked beans and creamy coleslaw for a complete barbecue-inspired meal.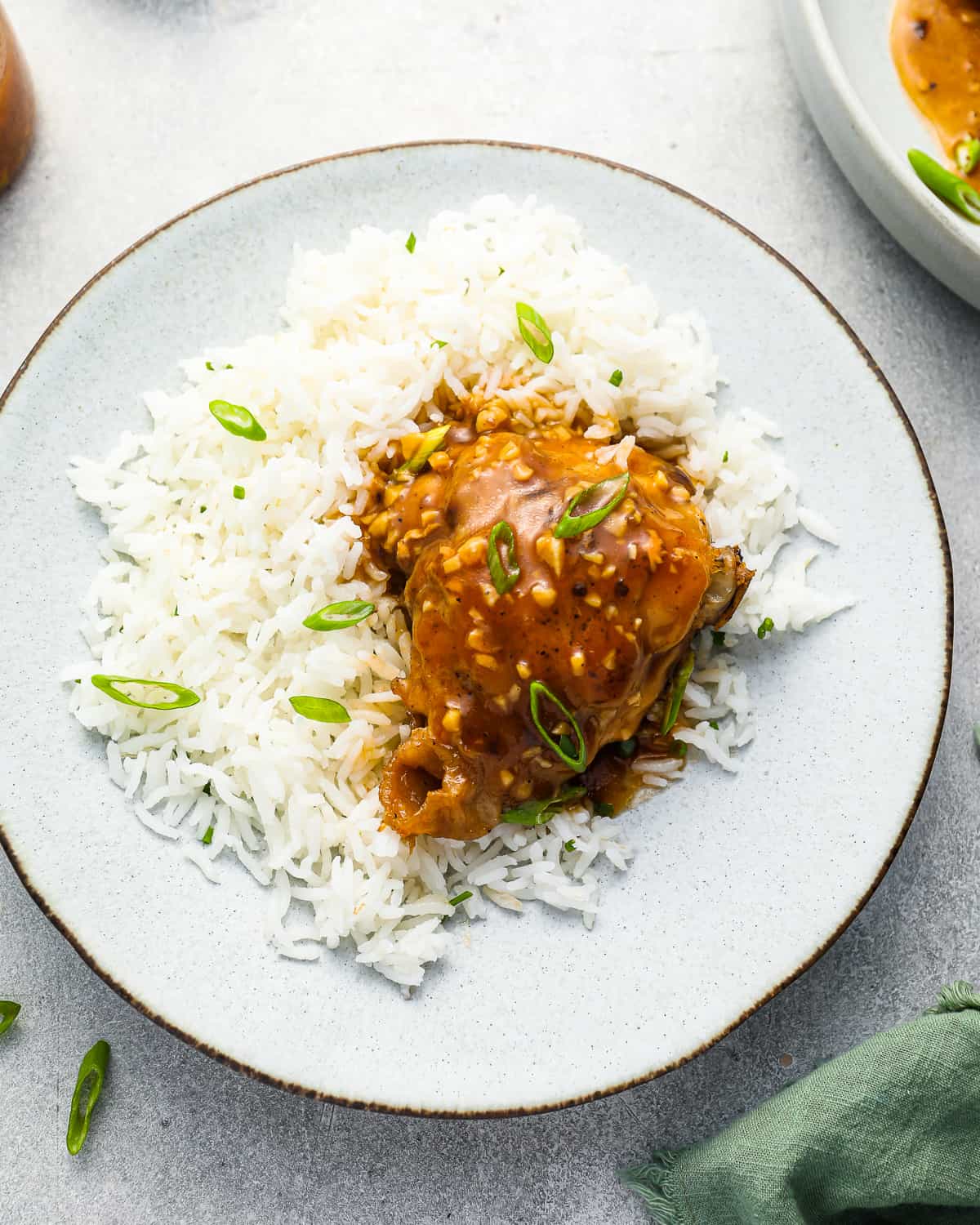 More Chicken Thigh Recipes We Love